Is Glasgow worth visiting? That's up for debate—I wouldn't have written today's post if it wasn't.
On one hand, it is the largest city in Scotland, which is one of the most enchanting and underrated destinations in Europe. On the other hand, it's a large city in a country known for its small towns and rural backwaters. Glasgow is a fine city—spoiler alert—but is it really all that Scottish? That might be a more appropriate question.
The good news is that if you're simply wanting to contrast Glasgow with Edinburgh, I've already written a post about that. The better news? I'm about to delve into all things Glasgow, in case you want to assess the city entirely on its own merits.
Where to Stay in Glasgow
Before I make the case that Glasgow is worth visiting (yes, that is the side of this debate I fall on), let's discuss brass tacks. The first thing I need to make clear is that you might not actually spend a night in Glasgow. It might surprise you, given Glasgow's size and cultural significance, but many travelers actually visit Scotland's largest city on a day trip from Edinburgh. I don't recommend this, unless you have no other choice.
Rather, I recommend you stay at least one night in a hotel (be it the upmarket Premier Suites Plus Glasgow George Square, or the humbler Argyll Hotel). This not only allows you to unpack your apparel like plus size rompers and plan out cute sightseeing outfits, but to reflect on each day without having to rush back somewhere. Speaking of not rushing, another option is to rent a Glasgow Airbnb for a week or longer and "live" here for a while.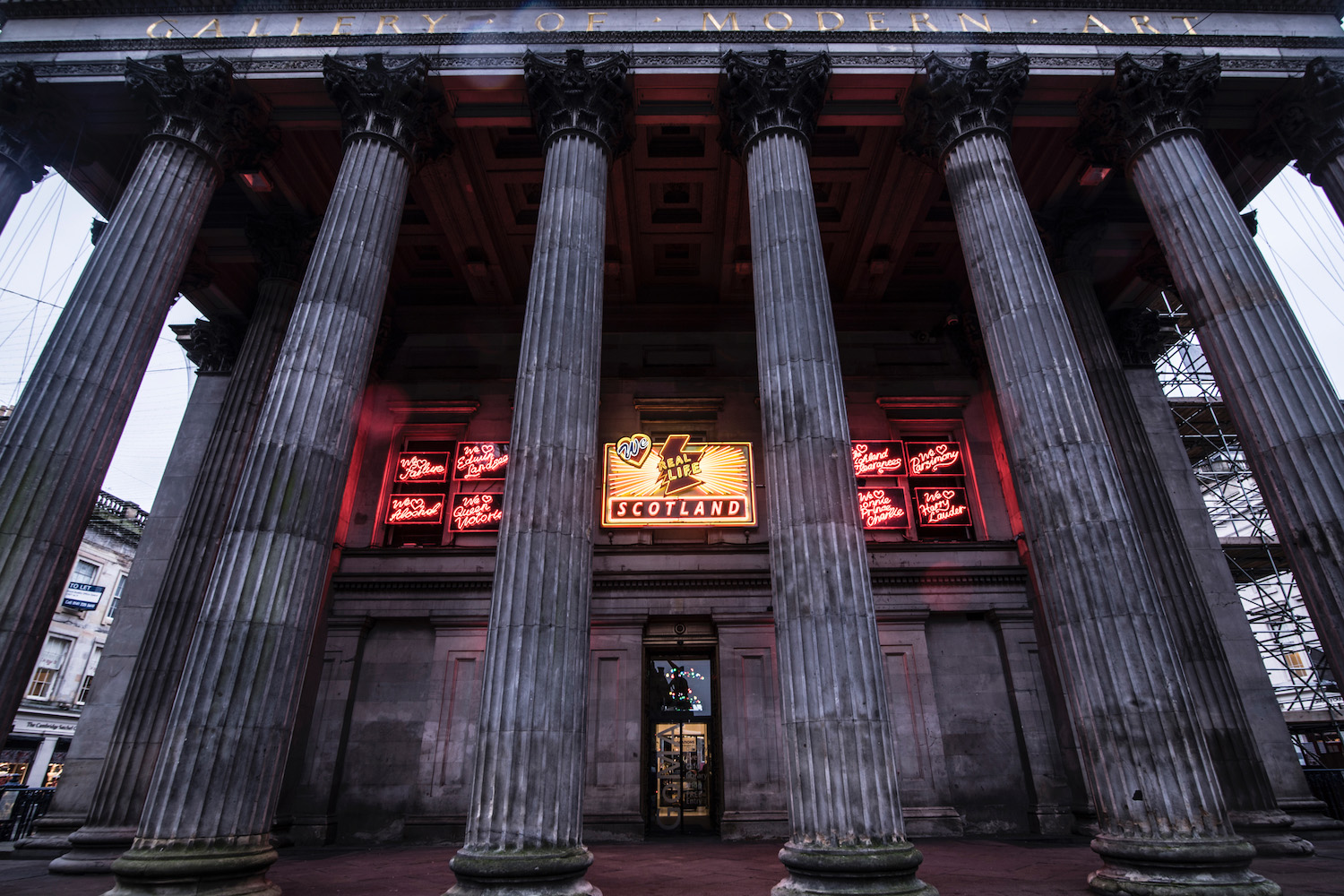 What to Do in Glasgow
Say your prayers in Glasgow Cathedral
The only thing better than visiting the 9th-century Glasgow Cathedral, which is generally regarded as the oldest building in Scotland? Exploring all the creepy attractions around (and, in the case of the basement crypt, within) it. In particular, I love the sprawling graveyard just outside the main church building.
Shop and dine on Buchanan Street
Another one of my favorite things about visiting Glasgow, particularly if I'm doing so from ancient Edinburgh, is leaning into its modern side. Along Buchanan Street, to be sure, you'll see fewer souvenir shops than you do along Princes Street or leading away from Edinburgh Castle. However, we all sometimes need Zara or H&M in our lives!
Chill out along the Clyde River
One reason some people prefer Edinburgh to Glasgow is because the former is on the sea, while the latter is inland. While it would be foolish to pretend that the Clyde River, lovely as it is, has anything on the sea views on offer in Edinburgh, there's something to be said about chilling on the river's banks, especially if you happen to get a summer day that's actually hot.
Go avant garde at the Gallery of Modern Art
If there's one thing to do when visiting Glasgow that perfectly embodies the city's eclectic mix of ancient and modern, it's the Gallery of Modern Art. While, from the outside, this ancient building appears stately and maybe even a bit stale, it comes alive when you walk inside, with strobing neon signs and formless art that makes countless statements.
Get out of town (maybe a long way out!)
The great thing about Scotland, no matter where you are in the country, is that it isn't very big. As a result, many day trips from Edinburgh like The Scottish Highlands (and Loch Ness, assuming you want to go there) are essentially as convenient to take from Glasgow. Another option? Escape for a weekend (or even a few days) to the Isle of Skye.
Glasgow vs. Edinburgh
I've written (and gushed) about Edinburgh extensively on this site; it's one of my favorite places in Scotland (in all of Europe, really). This isn't just because I was fortunate enough to experience the traditional Hogmanay celebration to ring in the new year in 2016, although that certainly helped. Edinburgh, like all the best cities in the world, manages to straddle so many crucial paradigms for cities—ancient vs. modern, quaint vs. lively, authentic vs. artificial.
The extent to which you consider whether Glasgow is worth visiting is based on if your experience here reveals Scotland's largest city to be as balanced and nuanced as its famous famous one. This is another reason you might consider a shorter trip rather than a long one. To put it metaphorically, while Glasgow doesn't have as many obvious high notes as Edinburgh, its grace notes reveal a composition that's every bit as sophisticated, assuming you take the time to hear them.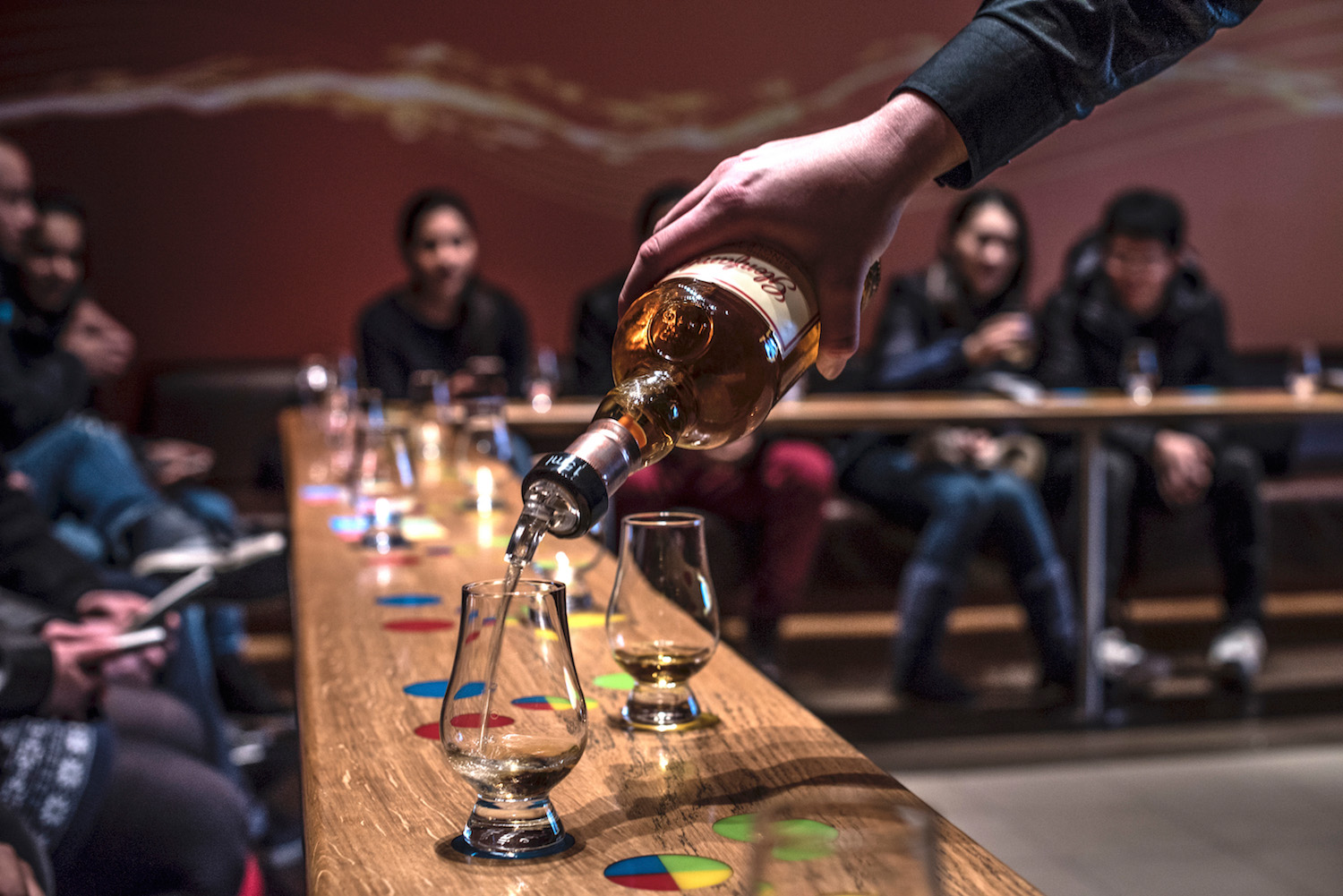 Other FAQ About Visiting Glasgow
How many days do you need in Glasgow?
Although some travelers simply visit Glasgow on a day trip from Edinburgh, I recommend a minimum of 1-2 full days in Glasgow. This allows you a full day to experience all of Glasgow's top tourist attractions, and one to dig into its deeper cuts, which comprise the most interesting part of this city. Note that the 1-2 day range assumes your overall time in Scotland is longer.
Is Glasgow expensive to visit?
Glasgow is priced similar to other cities in the UK and Europe. While backpackers can get by on as little as 50 GBP per day, a more realistic price point is around 100-200 pounds per day, when factoring in hotels, meals and local transportation (but not including flights to and from Scotland). Overall, you can expect to spend around 1,000 GBP per week of travel in the UK; Glasgow fits within this expectation.
What should I see in Glasgow?
Glasgow attractions range from popular sights such as Glasgow Cathedral and the shops of Buchanan Street, to more niche things to do like the Gallery of Modern Art and cozy places to sit along the Clyde River. Rather than arranging your Glasgow trip to tick items off a bucket list, I'd suggest devoting as much time as you can to settling into the city's rhythm.
The Bottom Line
Is Glasgow worth visiting? I think you know my answer to this question. The thing is, it's ultimately your call to make if you spend your time and money visiting Scotland's largest city. Glasgow, to be sure, is not just big. It's home to an eclectic culture and cityscape, which manages to be ancient and modern all at the same time. Moreover, given that it's only about an hour from Edinburgh, coming here doesn't require much foresight, I mean assuming you plan to be in Scotland already anyway. (If you don't, you might want to check out these pictures and see if they move the needle!)