One of the main reasons I travel is to transcend the clichés that defines countries, be they bad or good, but I can't lie: As I got off the train in Karlstad, Sweden and into my friend Anna's car, I had her put on "Dancing Queen"—and I was wearing H&M. Sweden, not surprisingly, had a lot more to offer me than affordable clothing and irresistible pop music.
With excellent infrastructure and public safety, sublime natural beauty and a fascinating (if little-known) history, Sweden is an easy place to fall in love with, even if it is a difficult place to stay, mostly due to high costs. If you only have one week in Sweden, at least this time around, use the week I spent in Sweden as a foundation for your trip.
Practical Matters
When to visit Sweden
My personal favorite time to visit Sweden is in late June and early June, then the Midnight Sun lights the skies for almost 24 hours, and when the Swedish air gets as hot as it's going to get. However, if you want to see the Northern Lights in Sweden, you'll need to come in December or January, when skies are at their darkest. Last September and early October, meanwhile, see Swedish fall colors at their peak brilliance.
Where to stay in Sweden
In Stockholm I usually like chic and stylish properties such as Hotel Hornsgatan and Hotel Sven Vintappare, both of which are centrally-located to boot. Airbnb, meanwhile, tends to be the best option for more rural reaches of the country I mention in this Sweden itinerary.
How to get around in Sweden
Stockholm is a mostly walkable city, and boasts a variety of trains, trams and metro lines for the parts of it that are too distant to reach on foot. SJ trains travel from Stockholm to most other cities in the country, including Karlstad in the west, Kiruna in the north and Göteborg near the border with Denmark. In rural parts of Sweden, particularly in Lapland, a rental car may be the only realistic way to get around.
Money, costs and communication
Although Sweden is technically a member of the EU, it uses its own currency: The Krona or crown, abbreviated as "Kr." or "SEK." As far as prices are concerned…well, Sweden is an extremely expensive country. Prices are on par or higher with what you would expect to find in the capitals of Western Europe, including London, Paris, Bern and especially Copenhagen.
In terms of communication, you needn't speak Swedish to travel in Sweden—Swedes speak English, often at a higher level proficiency than average English or American people. Figuratively, you'll want to purchase a SIM card on arrival at Arlanda Airport; WiFi is prevalent most places in the country when your cellular data isn't working or you don't wish to use it as you enjoy about 7 days in Sweden.
Where to Go With a Week in Sweden
Stockholm and the Archipelago
Unless you're like me and come by train from Norway, your week in Sweden will almost certainly begin in Stockholm, Sweden's gorgeous capital—and the de-facto capital of Scandinavia. Situated on a series of islands just inland from the Baltic Sea, Stockholm's natural beauty is matched only by the stateliness of the structures in its Old Town, known as Gamla Stan in Swedish.
Within Gamla Stan, famous sights include the Royal Palace, Stockholm Cathedral and the Nobel Museum. After you've had your fill of these, I recommend walking south over the water and into Södermalm, an impossibly cool part of the city whose high elevation also gives it one of Stockholm's most scenic viewpoints. Additionally Drottningholm Palace, Sweden's answer to Versailles, is very much worth a visit during a Sweden 1 week itinerary.
Stockholm's natural beauty isn't confined only to its city limits. After you've spent 2-3 days exploring the capital itself, head to a Stockholm Tourist Information Center and inquire about boat trips into the Stockholm Archipelago, either on a day trip basis or including an overnight stay.
The Stockholm Archipelago is one of the most picturesque destinations in Europe, and while the cold, dark waters of the Baltic might not match up with your vision of a traditional beach vacation, the Stockholm Archipelago is an absolute must visit during your week in Sweden.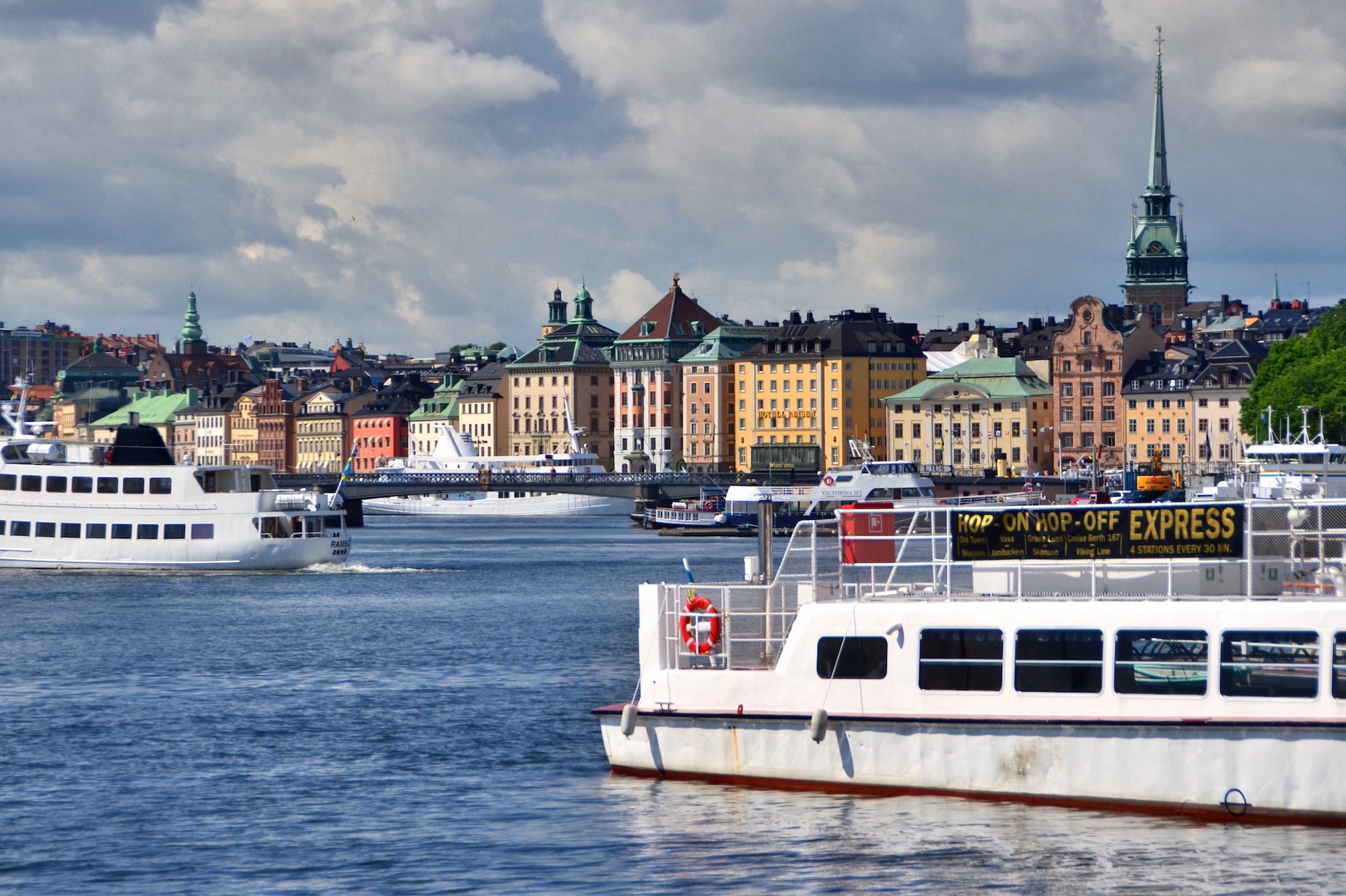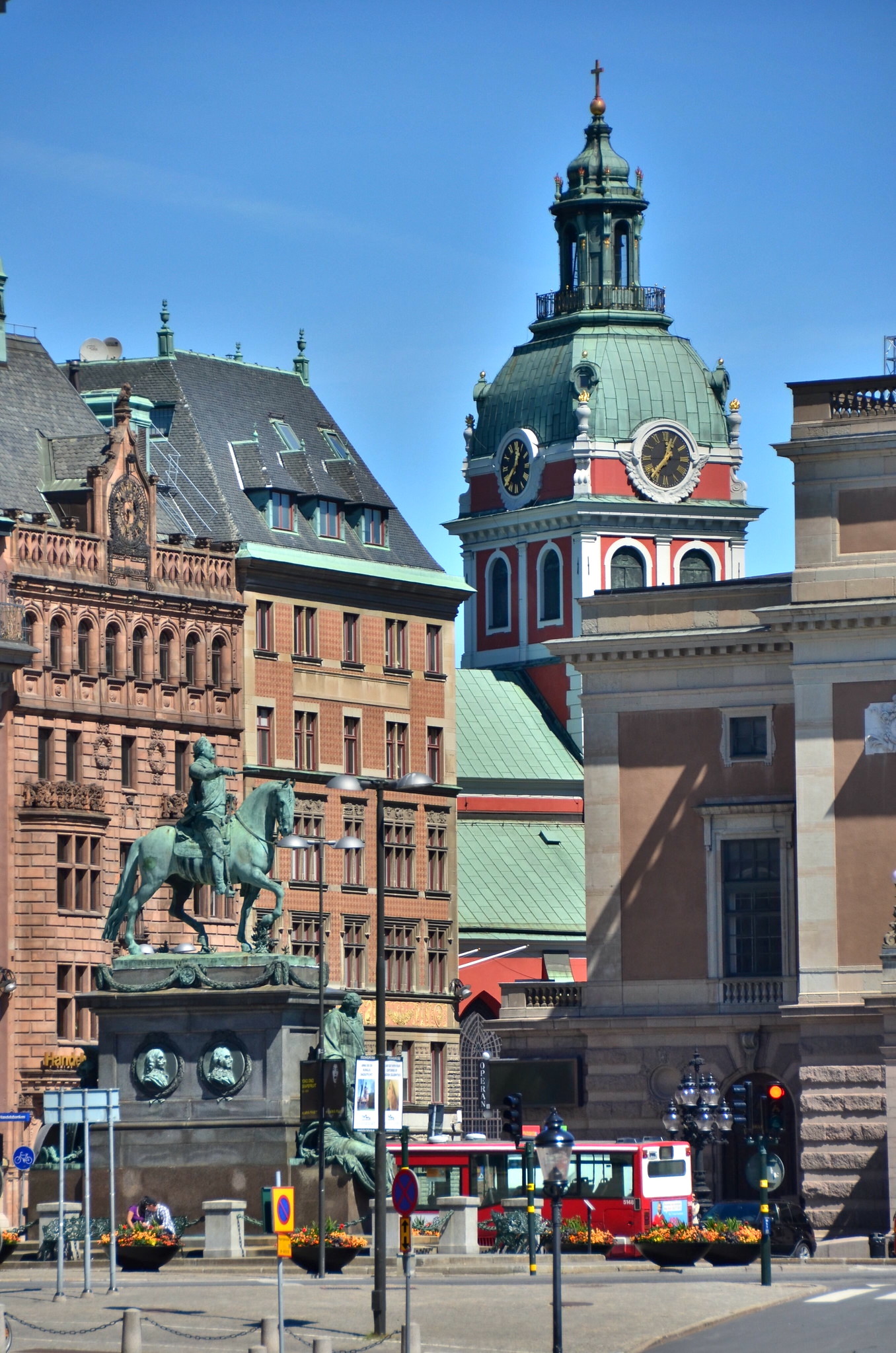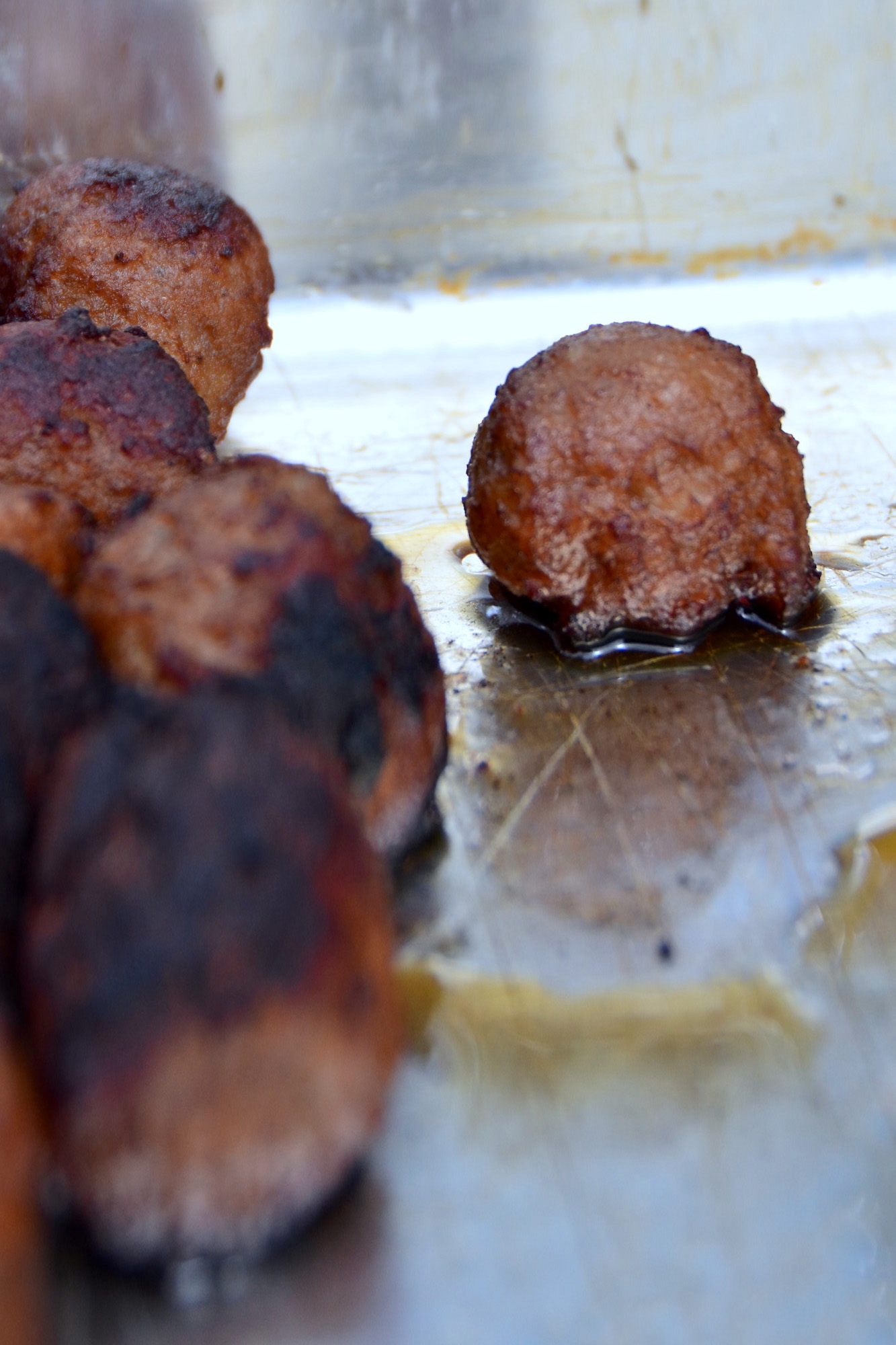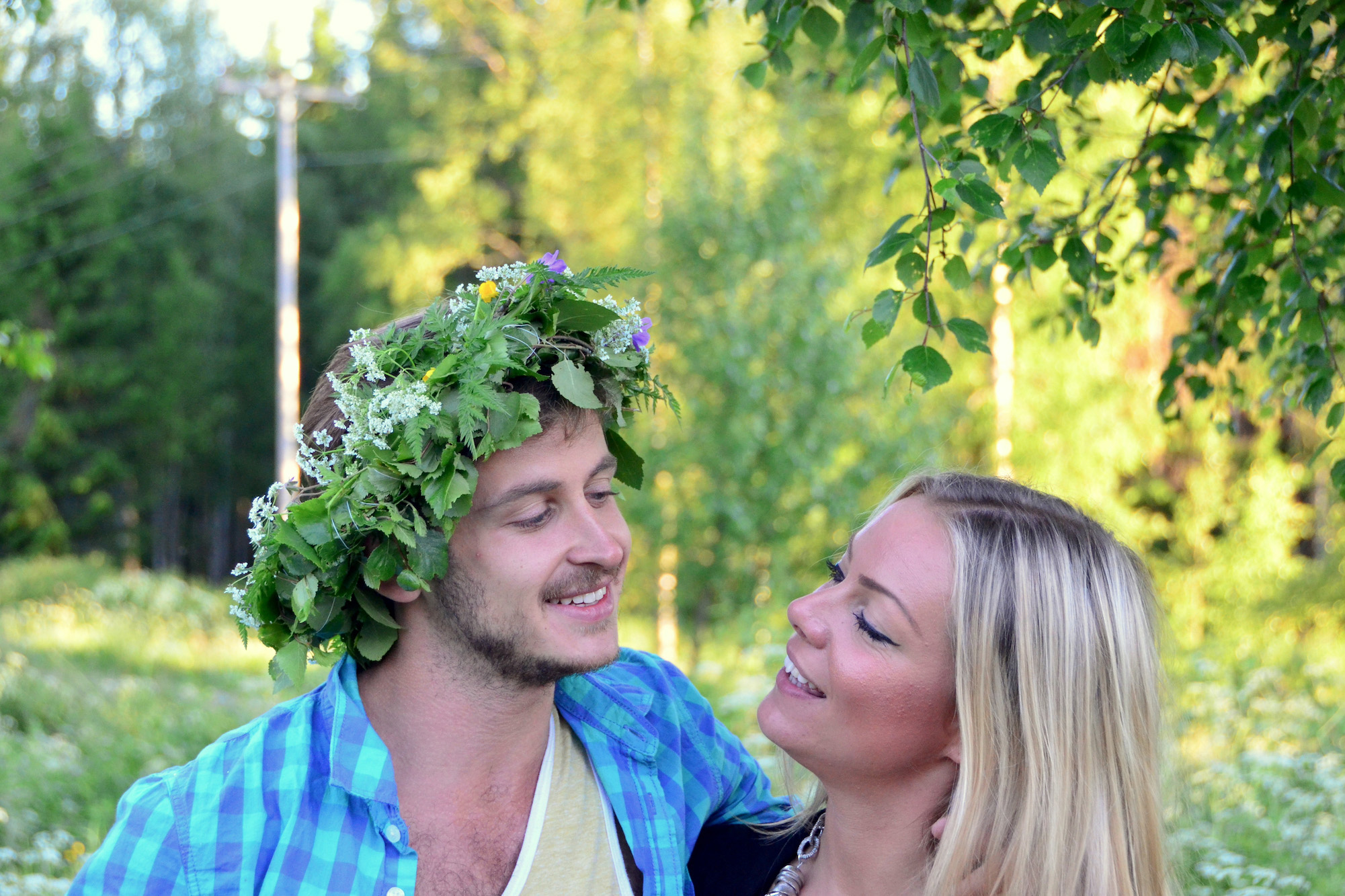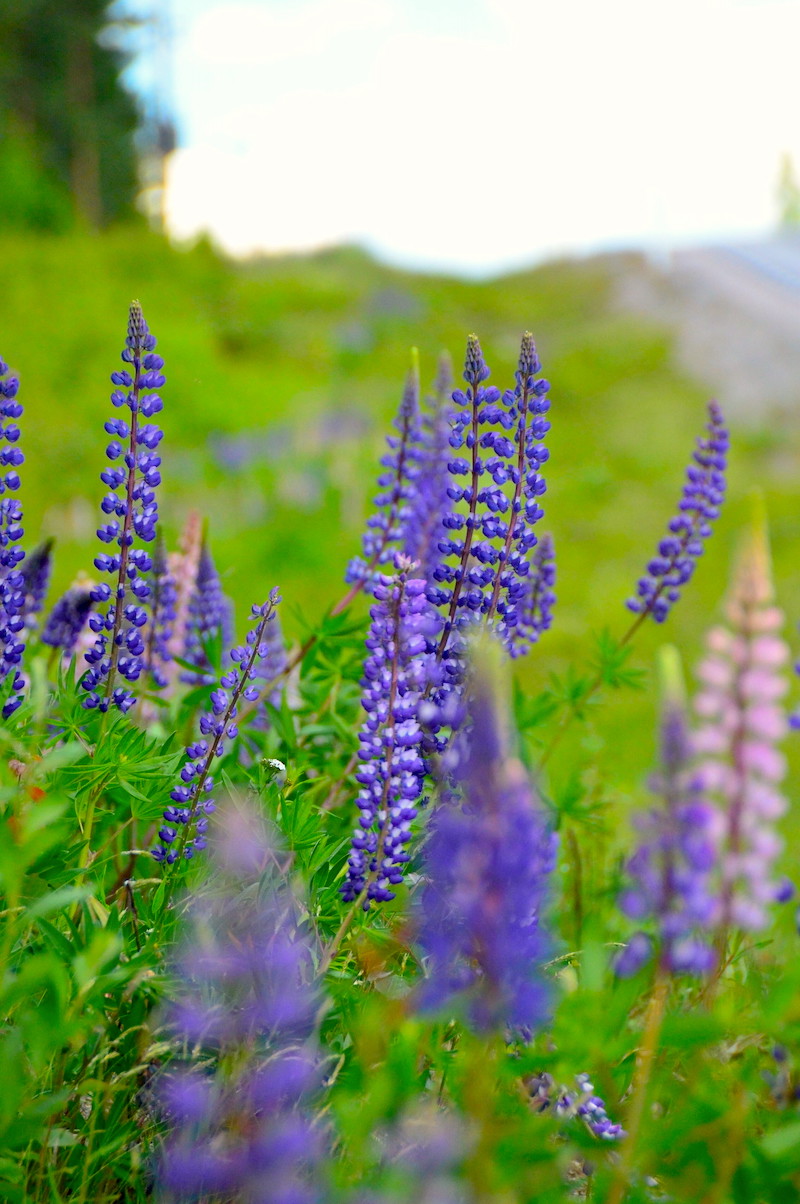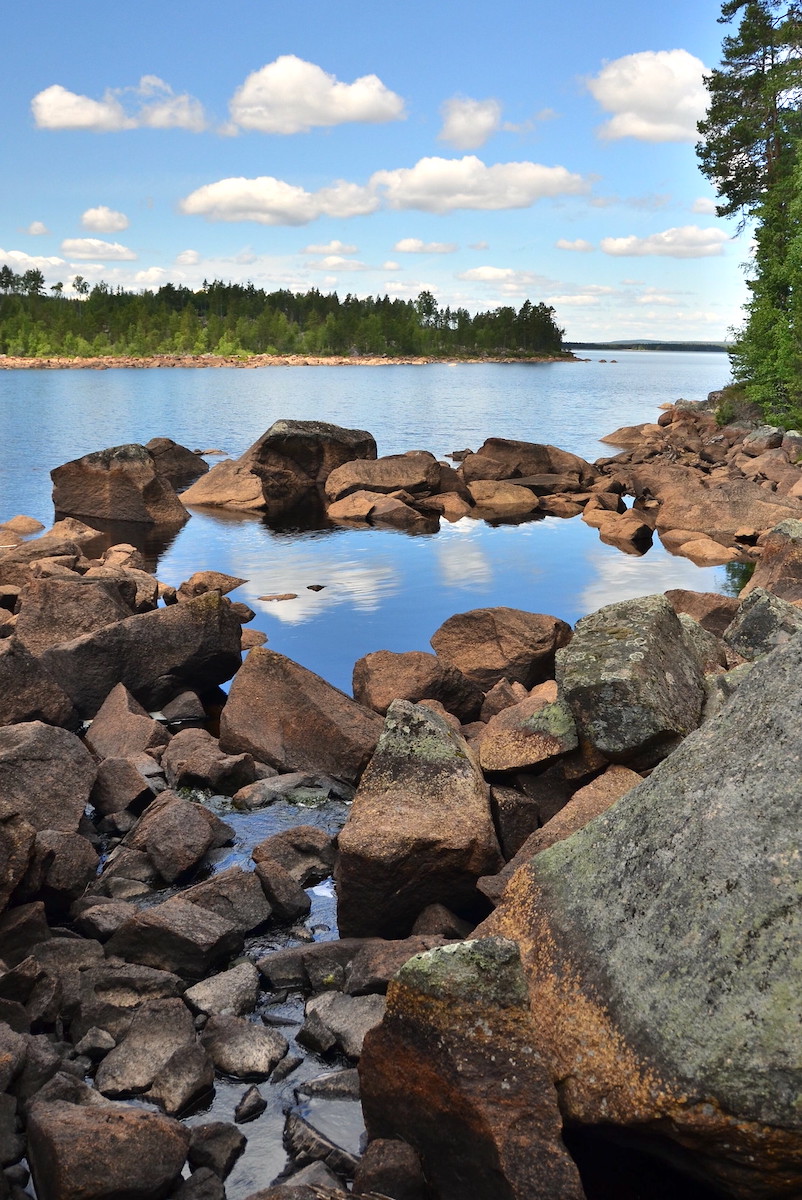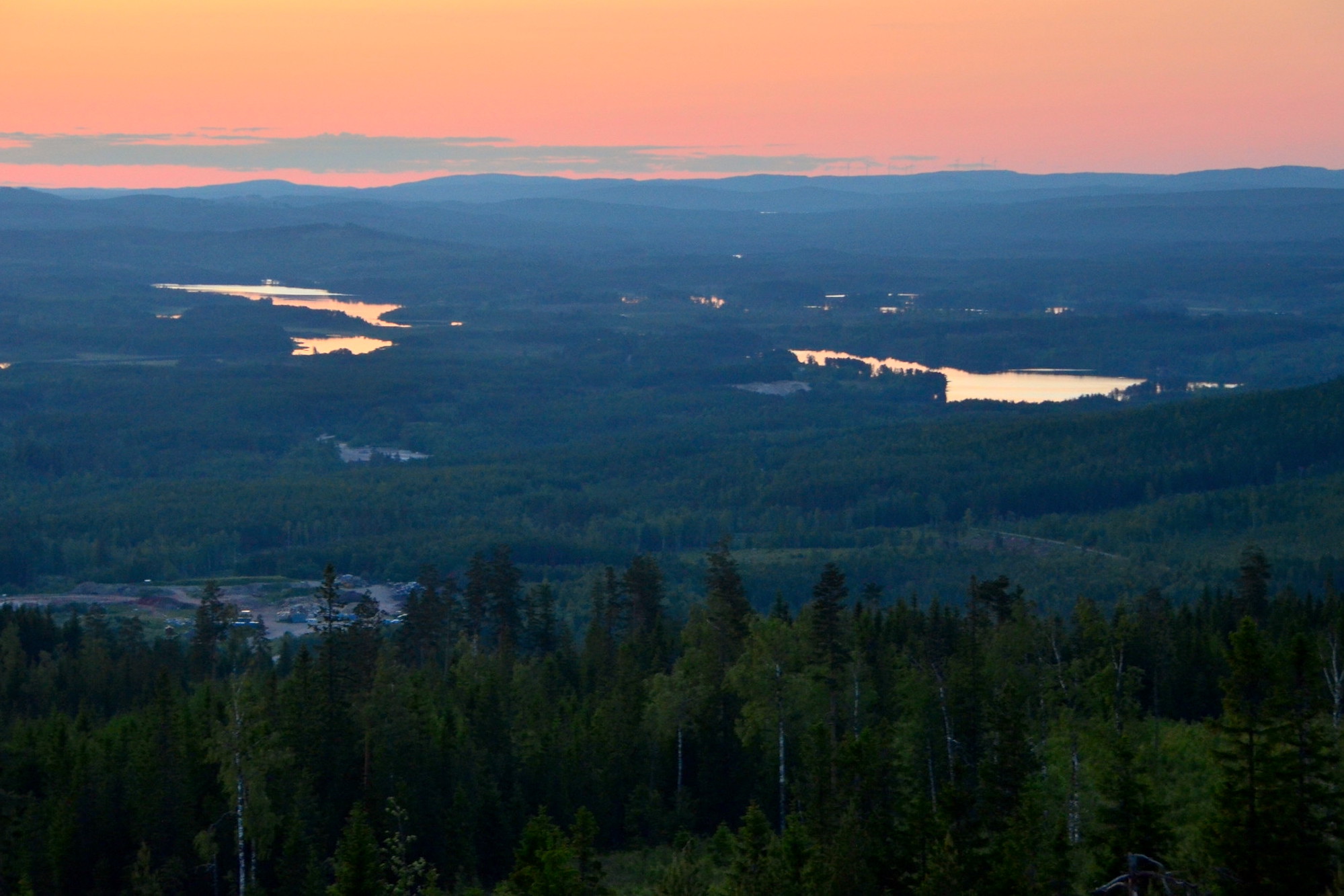 The forests of Western Sweden
Having a local friend is always a massive advantage when traveling, but I truly hit the jackpot when it came to my friend Anna, whom I met in Beijing in 2010. As I mentioned earlier in this article, she picked me up in the Western Swedish city of Karlstad, but our adventures actually took place in a much more scenic place that's practically not on the map.
Indeed, I couldn't pinpoint most of the exact places Anna and I went on a map if I tried. We stayed near the town of Hagfors in a charming house which could just as well have been inhabited by trolls, before exploring the scenic lakes and forests in the region, culminating with the Ice Age-era Mana Forest, which was literally like taking a trip back in time.
Other places to visit in Sweden
Beyond the places I've mentioned so far—in the heart of Sweden and in its western forests—there are two main directions you can travel. If you head southwest from Stockholm you will reach Gothenburg and Malmo, two large coastal cities that sit not far from the maritime frontier with Denmark. If you also plan to visit Copenhagen, either of these cities would make for a good stop along the way.
If you wish to spend a week in Sweden in Swedish Lapland, meanwhile, travel north to the Arctic Circle city of Kiruna, reachable by plane or overnight train from Stockholm. Whether you stay in Sweden or cross over the border into Finland, your time in Lapland will be unforgettable. This is particularly true if you come in winter and enjoy the Northern Lights amid the frozen wilderness.
Is One Week in Sweden Enough?
A week in Sweden won't allow you to see the whole country, but it's plenty of time to see Stockholm and somewhere else. In most cases, I'd recommend dividing your week evenly. For example, with 2-3 nights in Stockholm on your way into the country, 3-4 days in whichever destination you choose, and then potentially a night in Stockholm on the way out to say goodbye.
In terms of how to choose the secondary destination for your 1 week in Sweden? If you come in summer, forest-y Karlstad is best choice; the Midnight Sun is just stunning over Sweden's lakes. In winter, meanwhile, Lapland is obviously your #1 option. Cities are 365-day per year destinations; a day trip to Gothenburg or Malmo would be enjoyable, even if the sky had fully opened up.
Other FAQ About Your Week in Sweden
How many days in Sweden is enough?
Obviously, I wouldn't have written this post if I didn't think you could take an awesome trip to Sweden in just a week. However, if you have two weeks in Sweden or even longer, the country is definitely large and rich enough that you could fill it. Conversely, the minimum amount of time I'd recommend that you spend in Sweden is three days, and that's if you only end up staying in Stockholm.
Is it expensive to vacation in Sweden?
Sweden is extremely expensive. As a general rule, you can expect to spend as much traveling in Sweden as you do in the expensive capitals of Western Europe. Ever spend a week in Paris? You can expect a week in Sweden to cost at least as much, even if you mostly travel in rural areas.
How much money do I need per day in Sweden?
Although backpackers may be able to scrape by for under 100 USD per day, most travelers need at least double that (or 200 USD per person, per day) to enjoy their trips to Sweden with quality hotels or Airbnb apartments, two meals per day in restaurants and transportation throughout the country. For a week in Sweden, a couple can expect to spend between $3,000-4,000, not including the cost of flights to and from the country.
The Bottom Line
One week in Sweden is a perfect introduction to the land of ABBA, IKEA and Swedish meatballs. Although you may not get far beyond the various clichés and caricatures of Sweden with this length of time, you can explore the country fairly extensively. Divide your week between Stockholm and one of three other regions: The forested far west and the city of Karlstad; arctic Lapland; or the urbanized southeastern coast, including Gothenburg and Malmo. Want to make sure your next trip to Sweden is one for the record books? Hire me as your Travel Coach, and let me sweat the details.