If you're laying the groundwork for a Greece itinerary, you're not alone. The country has emerged as one of Europe's most resilient tourist destinations, in spite of a broader economy that only seems to attract bad headlines.
Not that a place like Greece needs goodwill. Regardless of how many days in Greece you spend, or whether you can get away from tourist-trail destinations like Athens and Santorini into the rare jewels off the beaten path, the birthplace of Western civilization is the epitome of a dream destination.
Continue reading to learn about things to do in Greece—whether you travel this July or next January, Greece starts here.
Practical Matters
When to Visit Greece
For most people, the best time to visit Greece is during the summer months of June, July and August. Although these months can be blisteringly hot in Athens, they're also perfectly sunny, and provide the perfect opportunity to watch sunset behind the Acropolis (to say nothing of how popping parties in the Cyclades are during this time). On the other hand, while it might not be warm enough in winter to take a dip in Mykonos, cold weather and even snow can add an air of mysteriousness to a weekend in Thessaloniki.
Where to Stay in Greece
I'm of two minds about this. This is because for some Greece travelers (especially those who can afford to stay at the best hotels in Santorini or Mykonos, such as Mykonos Grand Hotel and Resort or Atlantis Beach Villa), the accommodation is the destination. On the other hand, I spend a lot of my time in Greece out in the world, so I'm perfectly fine to stay in simple properties, from the boutique-style Bohemian Suites in Athens, to Thessaloniki's Hotel Antigon.
How to Get Around Greece
For many travelers, this question begins and ends with traveling between the mainland and the islands; the two most common solutions include a boat from Piraeus (book Greek ferries online here) or a domestic flight from Athens. Within the mainland, buses tend to be the most efficient way of getting around; there are certainly no international trains from other countries into Greece. On the islands, many people recommend renting a scooter or motorbike, though I personally prefer a car.
Money, Costs and Communication
Is Greece expensive? That's difficult to answer, since nobody knows how months of economic shutdown will affect prices in Greece one way or another. I can say, from my pre-corona experience, that I found Greece to be expensive relative to the country's tepid domestic economy, and compared to other countries in the region. I found it difficult to get by for under €50 per day, even back in the days when I was a backpacker more than a decade ago.
When it comes to communication, we need to address this on both the figurative and literal fronts. Figuratively, Greece SIM cards are easy to buy upon arrival at the airport; WiFi is widespread and usually free, albeit of variable speed and signal quality. When it comes to communicating with language, meanwhile, you don't need to speak Greek to travel in Greece, although being able to read the Greek alphabet comes in handy.
Where to Go in Greece
Athens
Athens is the site of Greece's busiest international airport, which means you'll almost certainly have to spend a portion of your Greece itinerary. It's definitely not Europe's most beloved capital, the Arcopolis and some other historical areas notwithstanding, but I urge you to explore Athens for at least a couple days to appreciate it as more than a mandatory layover, and to dig deep into all the things to do in Athens your jetlag will allow.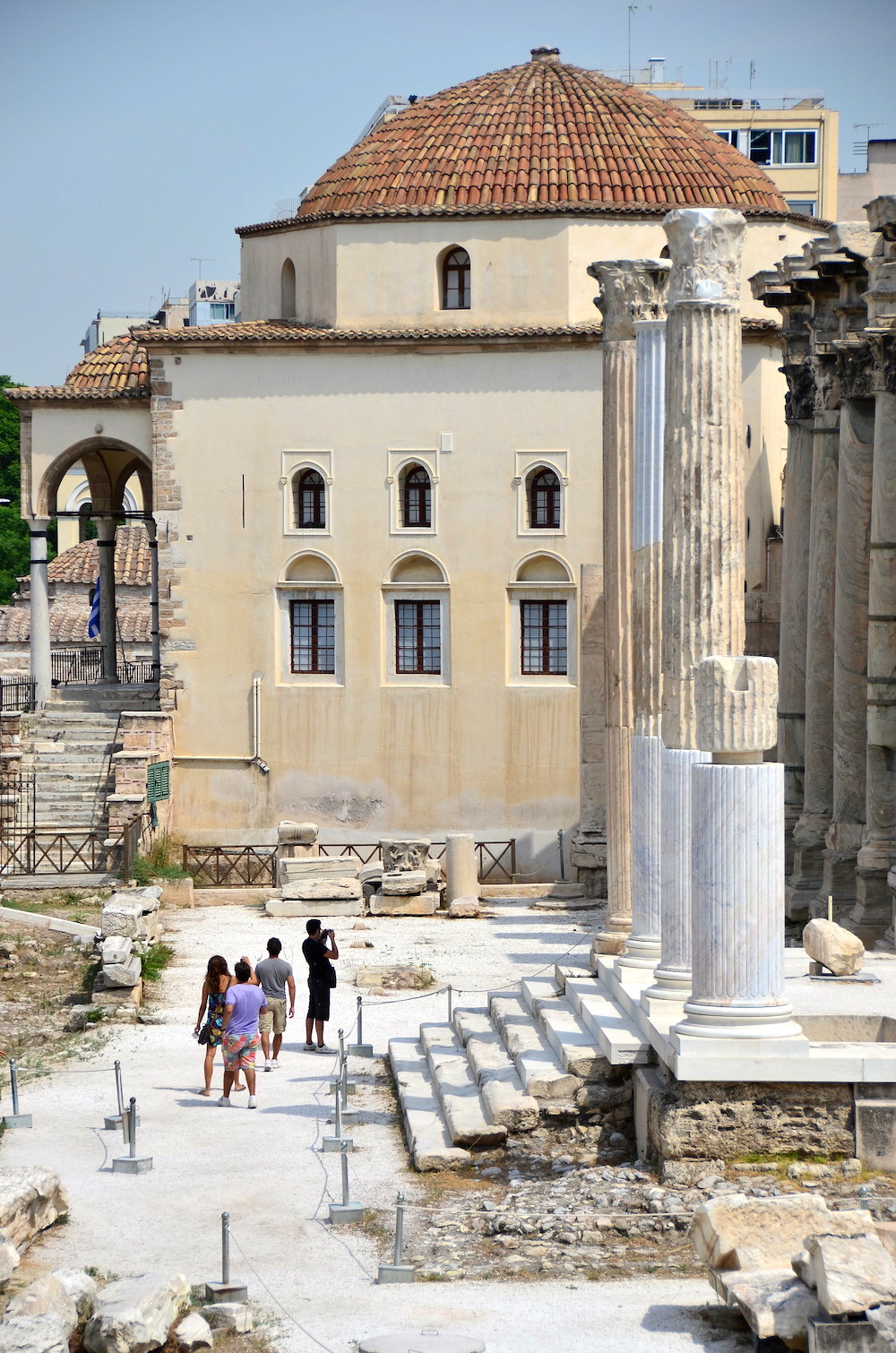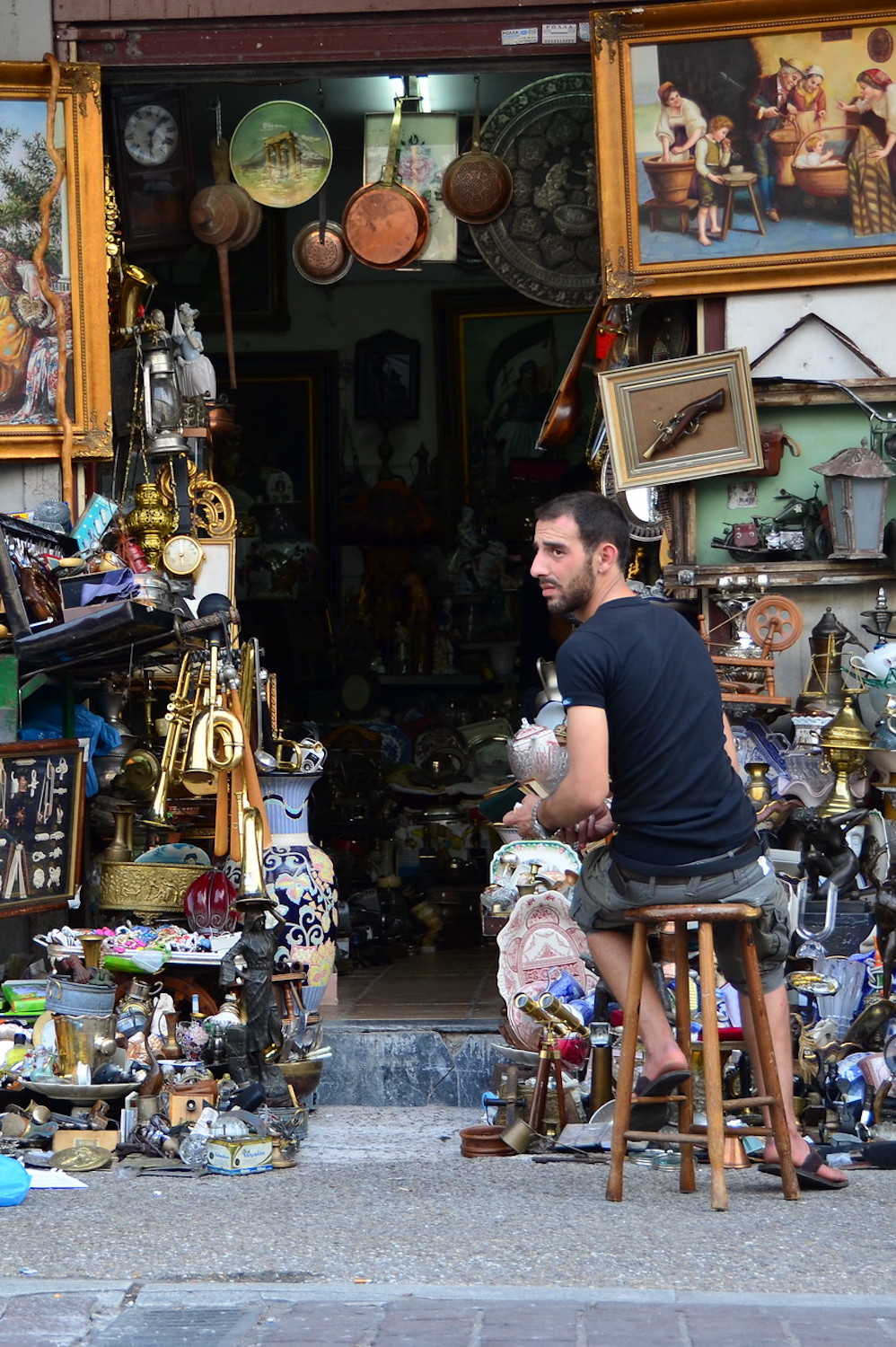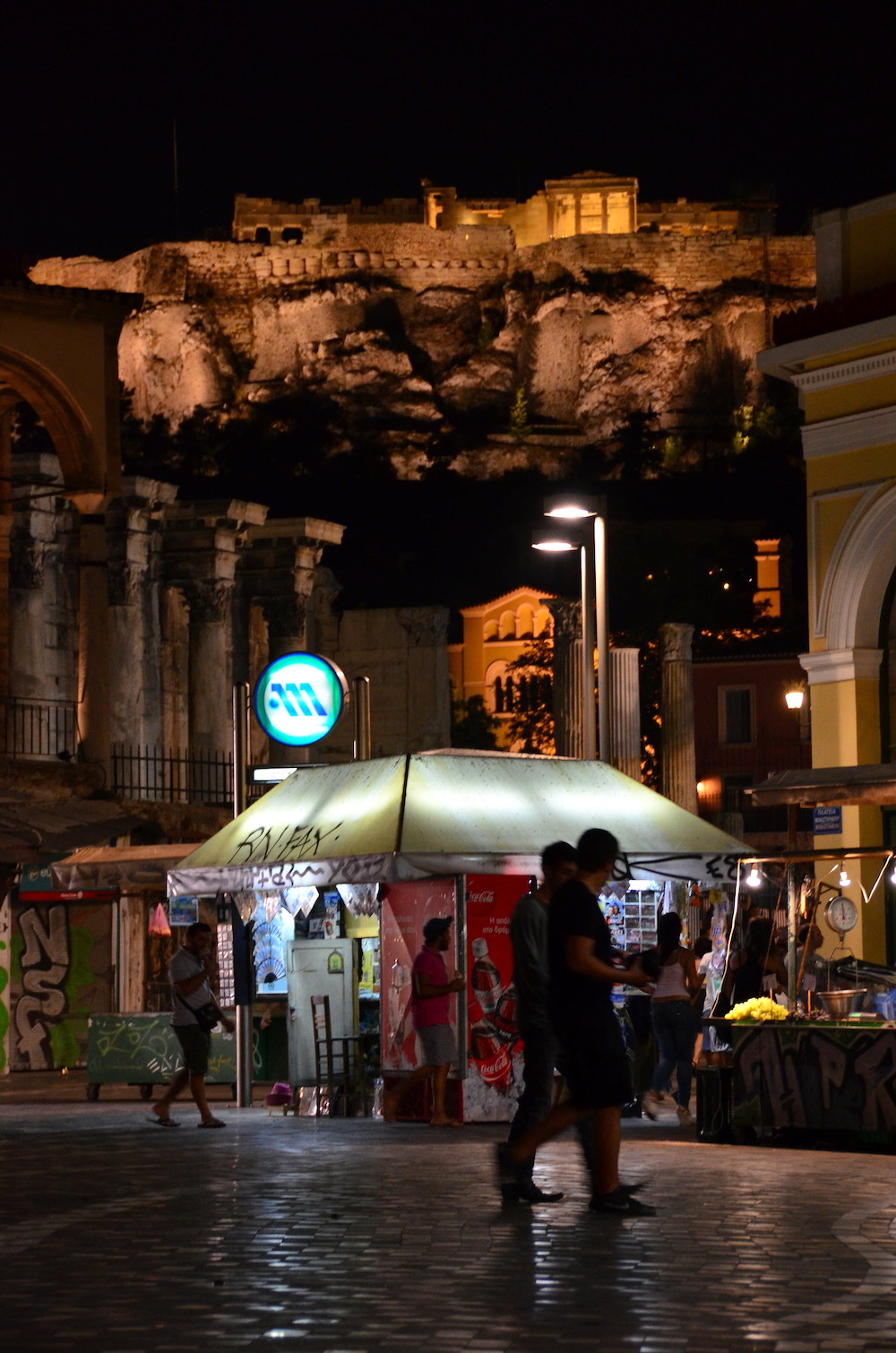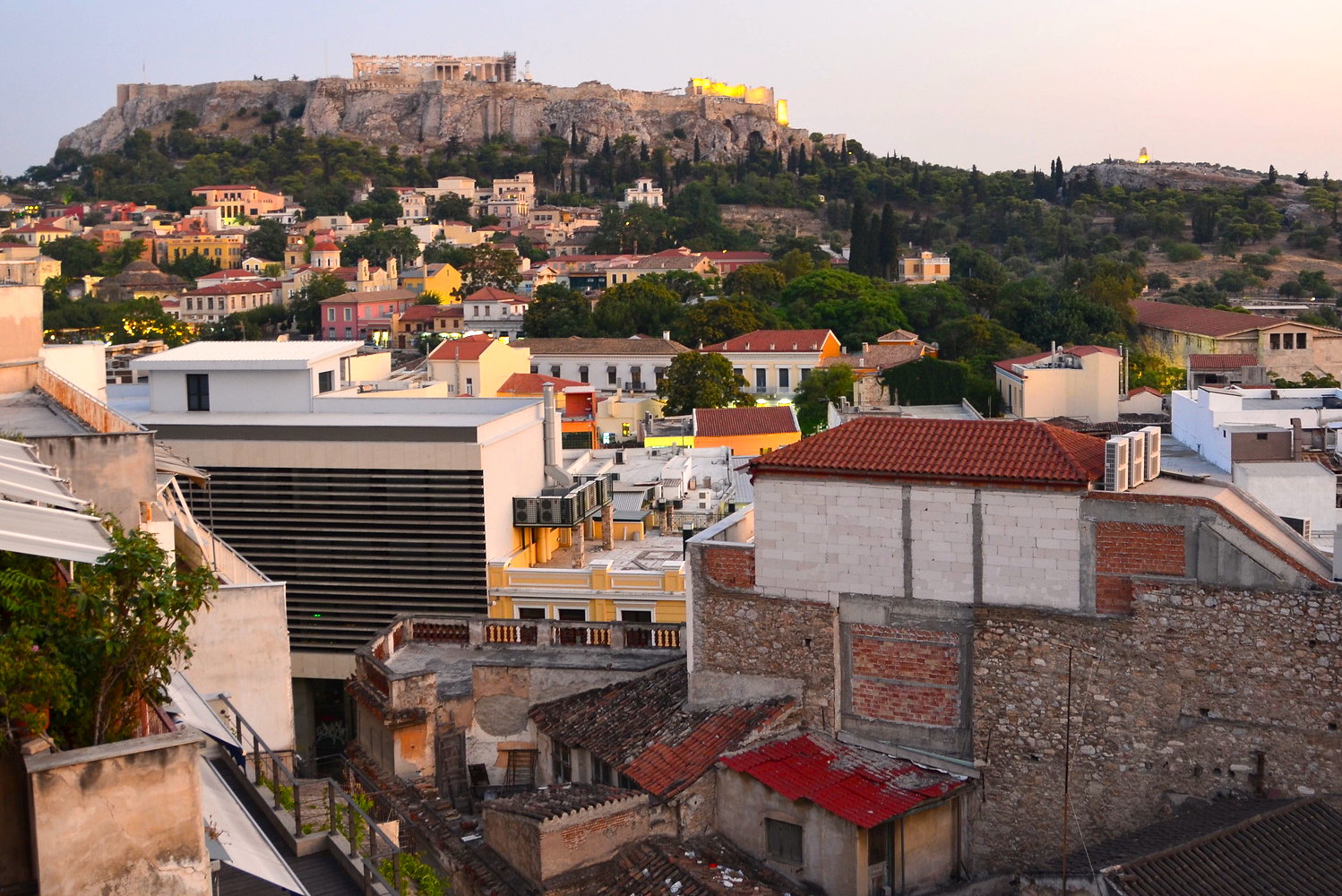 Regardless of how many days in Athens you ultimately end up spending, you'd be hard pressed to spend more than a full day trekking up to the Acropolis and back, particularly if you visit during Athens' oppressively hot summer. Instead, traipse through the charming historical districts of Monastiraki, Plaka and Thissio, take in the splendor of Syntagma Square or have a coffee in bohemian Metaxourgeio.
The Islands
It probably seems ridiculous to even attempt making a "Greek Islands" sub-section for this article, given the statistic I cited earlier RE: the number of islands that exist within Greek territory. Still, I imagine that visiting at least one of these islands is a top priority for your Greece itinerary, so I'll do my best to summarizing your options in a concise way, including the ever-contentious Mykonos vs. Santorini debate.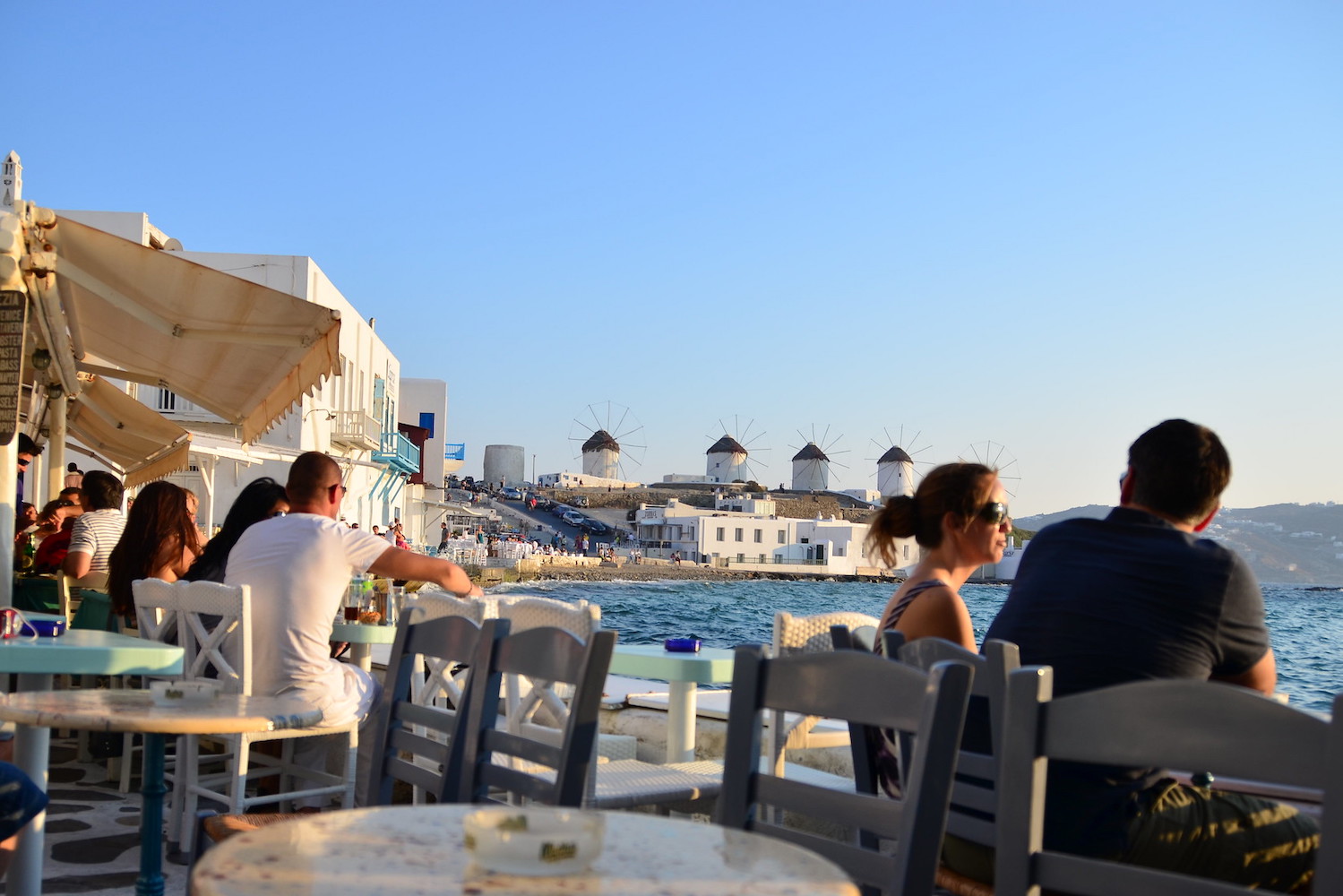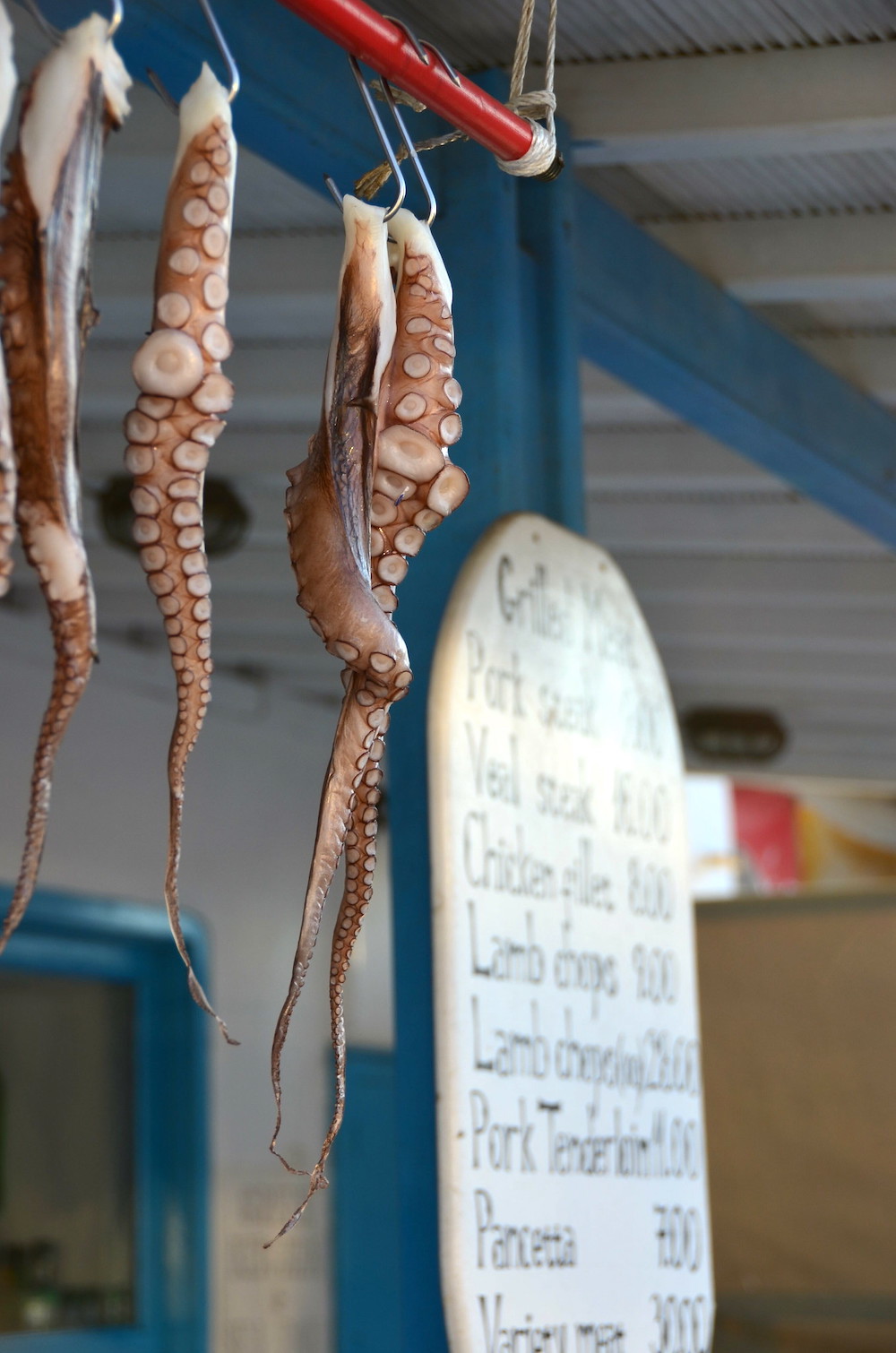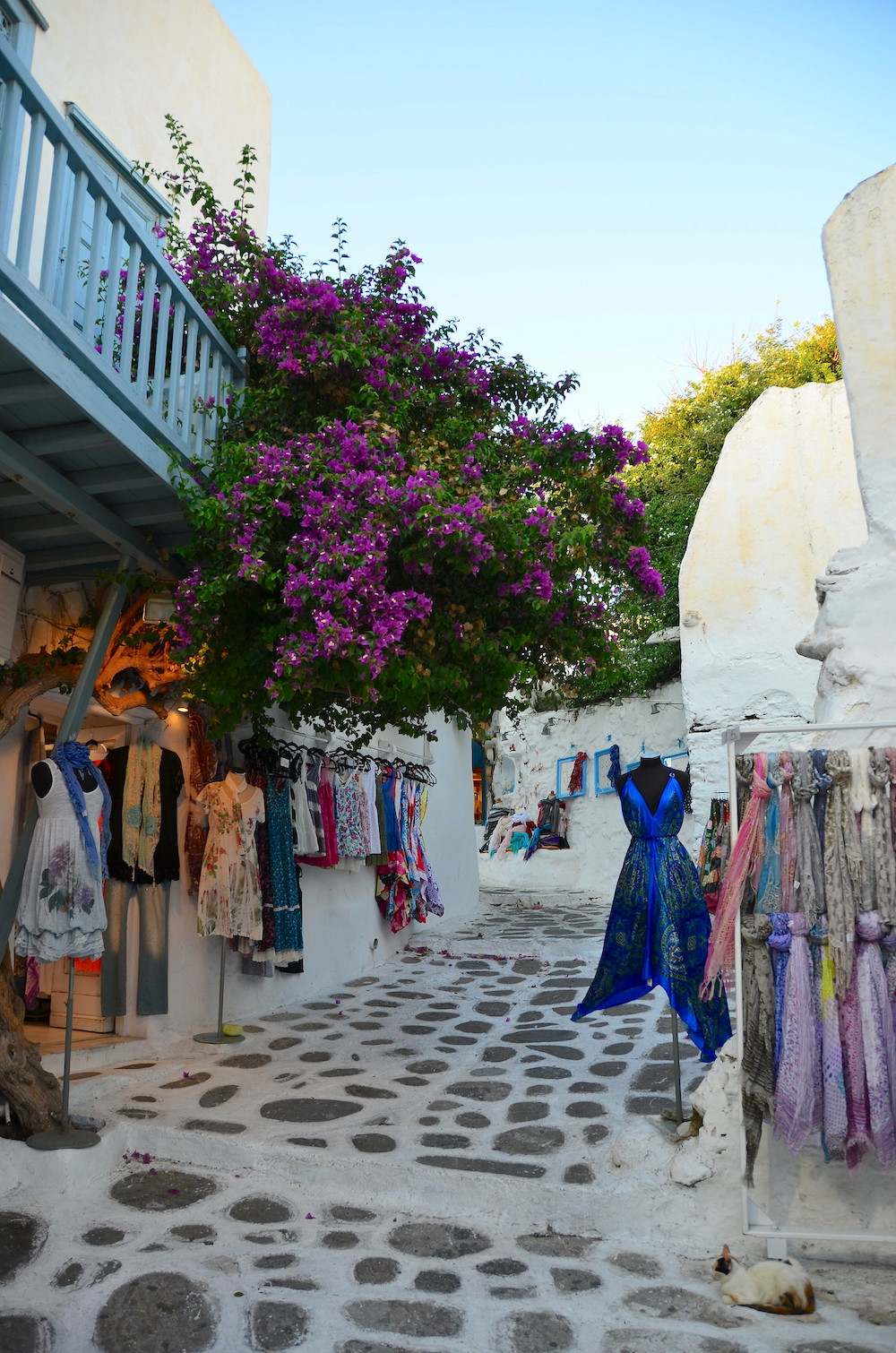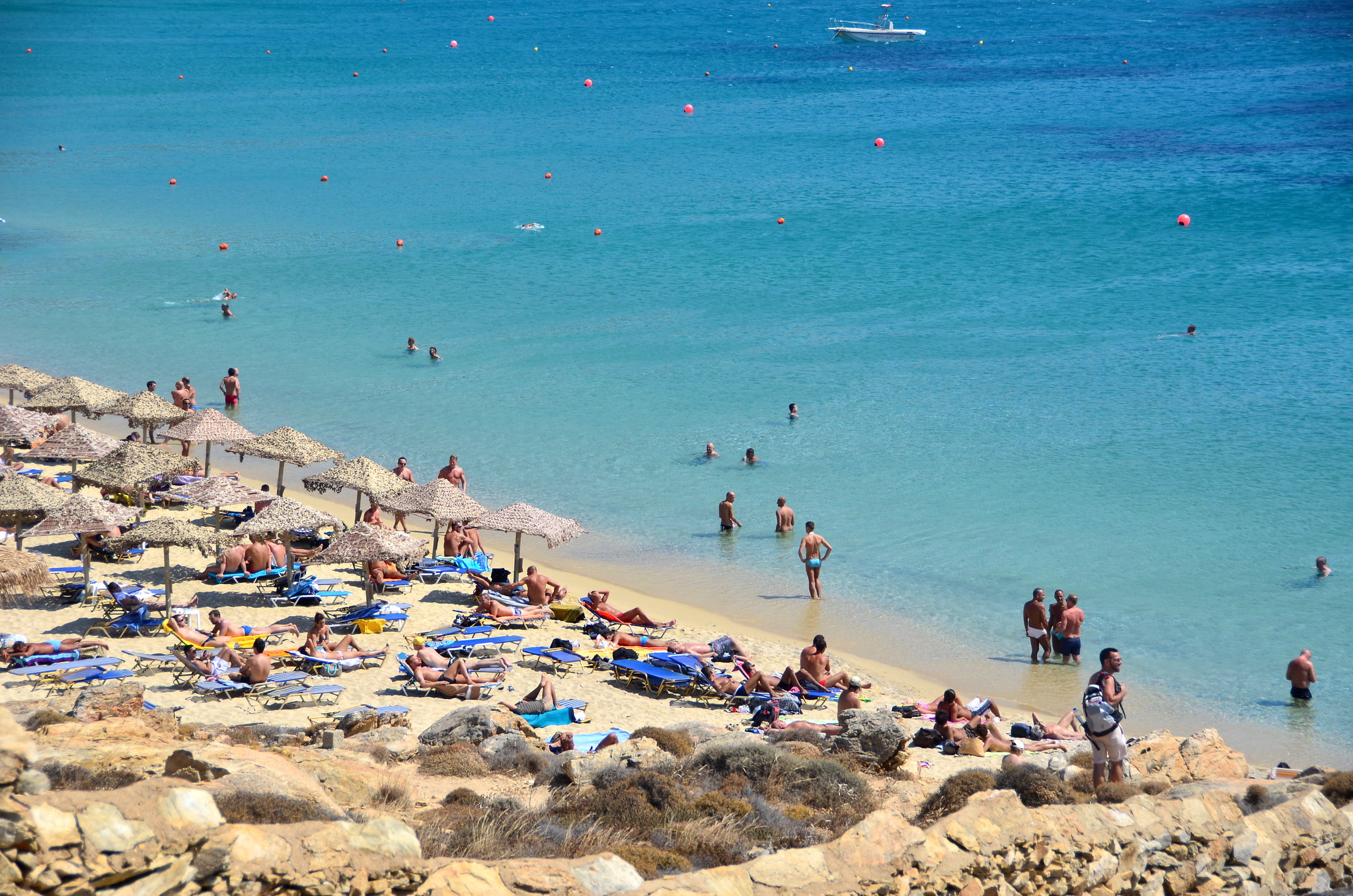 The two most popular Greek islands, to be sure, are definitely Santorini (for its white buildings and blue roofs) and Mykonos (for its out-of-this-world beaches), but other Greek Islands that are easy to reach by ferry from Athens' Piraeus port include Rhodes, Corfu, Naxos, Paros and Ios, while underrated Greek islands such as Ithaca, Ikaria and Koufonisia require more of a trek to reach, but are also more rewarding in the end.
Other Greece Destinations
Have a flexible Greece itinerary? Thank God. Or rather thank Gods, Greek ones—all of them. If there is one wish I have, it's that each subsequent trip to Greece will be longer. Spending 2 weeks in Greece or so first and foremost unlocks the underrated (and too-often overlooked) city of Thessaloniki in the country's north. More than an amazing destination in itself, this is also an ideal base for exploring the amazing Olympus Mountains.
On your way back down to Athens, make sure to stop at Meteora, a UNESCO World Heritage sit that is probably the most famous of Greece's mountain-hewn monasteries. As far as places to visit that are more beachy, this might I recommend protracting your stay in Athens and visiting the so-called Athens Riviera? It isn't necessarily as amazing as the islands, but it's also a great deal less crowded.
How Long Should You Spend in Greece?
Before rolling out this brand-new page in 2021, I had an amazing itinerary for 1 week in Greece posted. The idea was that after landing in the capital and spending about 3 days in Athens, you'd get on a plane or a ferry to Mykonos or Santorini, and spend the rest of your week (minus, potentially, your last night before flying home) there. However, I decided to expand and become more flexible.
I did this for two reasons—first and foremost because a Greece itinerary should be limited only by the amount of time you have, not by some arbitrary number of days or weeks. But secondly because you shouldn't limit yourself, at least not unnecessarily, to "mainstream" destinations, even if it's your first time to Greece, or you aren't an especially adventurous traveler. The tourist trail is a suggestion, not a straitjacket!
Where to Go After (and Before) Greece
I love country hopping general, but a pan-Mediterranean trip plan in particular is never a bad idea:
Whether you plan to fly from Athens to Tel Aviv—or travel the other way, and go to Rome—don't leave your trip to chance.
Hire me as your Travel Coach!
Other FAQ About Planning Your Greece Itinerary
How many days in Greece is enough?
Broadly speaking, I think you should spend as many days in Greece as you can afford, both in terms of time and money. With this being said, most travelers can experience an enthralling cross-section of this country with between 10 days and 2 weeks in Greece, particularly when this is part of a more expansive trip around Europe.
What can you see in Greece in 10 days?
With 10 days in Greece, you can spend a few days each in cities such as Athens and Thessaloniki, as well as between 5-7 days in the islands. For first-time travelers, this will likely entail mainstream choices such as Mykonos and Santorini, while most experienced and curious adventurers may wander off the beaten path (or shipping channel, as it were).
How much does an average trip to Greece cost?
In spite of the country's chronic economic woes, Greece is a relatively expensive country. I generally recommend budgeting between $100-200 per person, per day to travel comfortably in Greece, which ends up being about 1,000 USD per week of travel, not including the cost of flights to and from Greece. A couple from the United States, with economy-class flights included, can expect to spend at least $4,000 for a 10-day trip to Greece.
The Bottom Line
Whether you use this page to plan out your full Greece itinerary, or have simply come here for inspiration, I'm so happy to have had you. We all need a vacation at this point in world history—where better to take it than the birthplace of Western civilization? Go back in time exploring ruins in the streets of Athens, or tan your lockdown pallor on the timeless beaches of Mykonos or Santorini. Or venture off Greece's beaten path, whether you had northward to Thessaloniki and the Olympus mountains, or deeper into the Ionian than the household-name islands you've already heard about.