Although I'm writing about 3 days in Istanbul today, my last swing through the city lasted significantly longer than that. I spent an entire week in Istanbul, in fact, before embarking on my most extensive Turkey trip yet; I hung around five more days at the end of it.
This is to say nothing of the brief stay in Istanbul that preceded the 2015 campaign with Turkish Airlines, or the six days I spent here in 2010, on my very first trip to Turkey (and to the Middle East at all). I don't mention any of this to brag, of course.
Rather, I seek to establish credibility: I've explored Istanbul extensively—and intensively—and at various stages of my life. No matter where you're at on your journey, or how long you expect to stay in the city, it'll be worth your while to hear me out. (This is particularly true if you visit Turkey during Covid-19, as I recently did!)
NOTE: Regardless of how many days in Istanbul you ultimately decide to spend, Covid-19 is currently impacting travel to Turkey. As of May 2021, most travelers will need to present a negative Covid-19 test upon entry.
Where to Stay in Istanbul
If you actually end up spending just 3 days in Istanbul, I'd recommend splurging on one of the city's nicer hotels. The swanky Marmara Pera sits equidistant from Taksim Square and Galata Tower, while the Seven Hills Palace and Spa is in Sultanahmet, just steps from Hagia Sophia and Topkapi Palace. Although both of these properties boast five-star luxury, the anemic Turkish lira means you are likely to get a great deal on them.
Whether or not you're concerned about cost, I'd generally say that staying in an apartment makes more sense for longer stays. While the price of the average Airbnb property in Istanbul tends to be even lower than what you pay for even mid-range hotels, quality can be spotty, to say the least. In order to offset this, I'd recommend only booking an apartment if you stay at least a week: The comfort of calling a place "home" can cancel out a great deal of disappointment it might otherwise cause.
My Favorite Things to Do in Istanbul
Explore Beyoglu and Sultanahmet on foot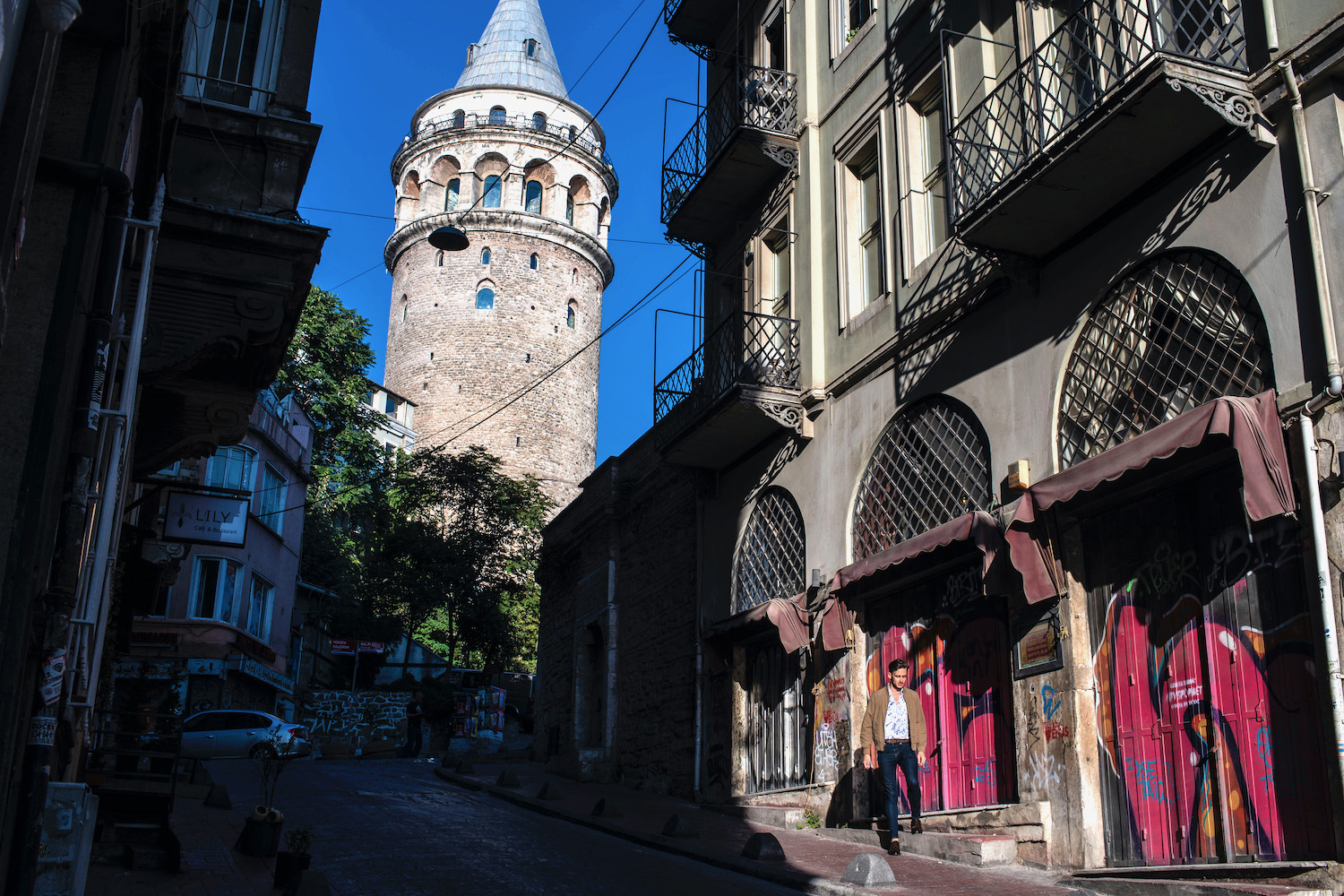 When I met a Turkish friend of mine at a Cihangir art gallery on the second day of my latest Istanbul trip, he expressed shocked upon hearing what I'd been up to. "If you've been to Istanbul before?" he asked, seemingly in disbelief, "why would you go back to Sultanahmet?" The simple answer is that I'm a sucker for an "old city" or anything resembling one. I love starting off in Beyoglu, at the base of the Galata Tower, then walking across the Golden Horn via the Galata Bridge, and walking "up the hill" to Sultanahmet attractions such as Hagia Sophia, the Blue Mosque and the Grand Bazaar. Another great (and Instagram-worthy) district for walking is Balat, reachable via a short bus ride from Eminonu just opposite the Spice Bazaar.
Eat (at least) three meals per day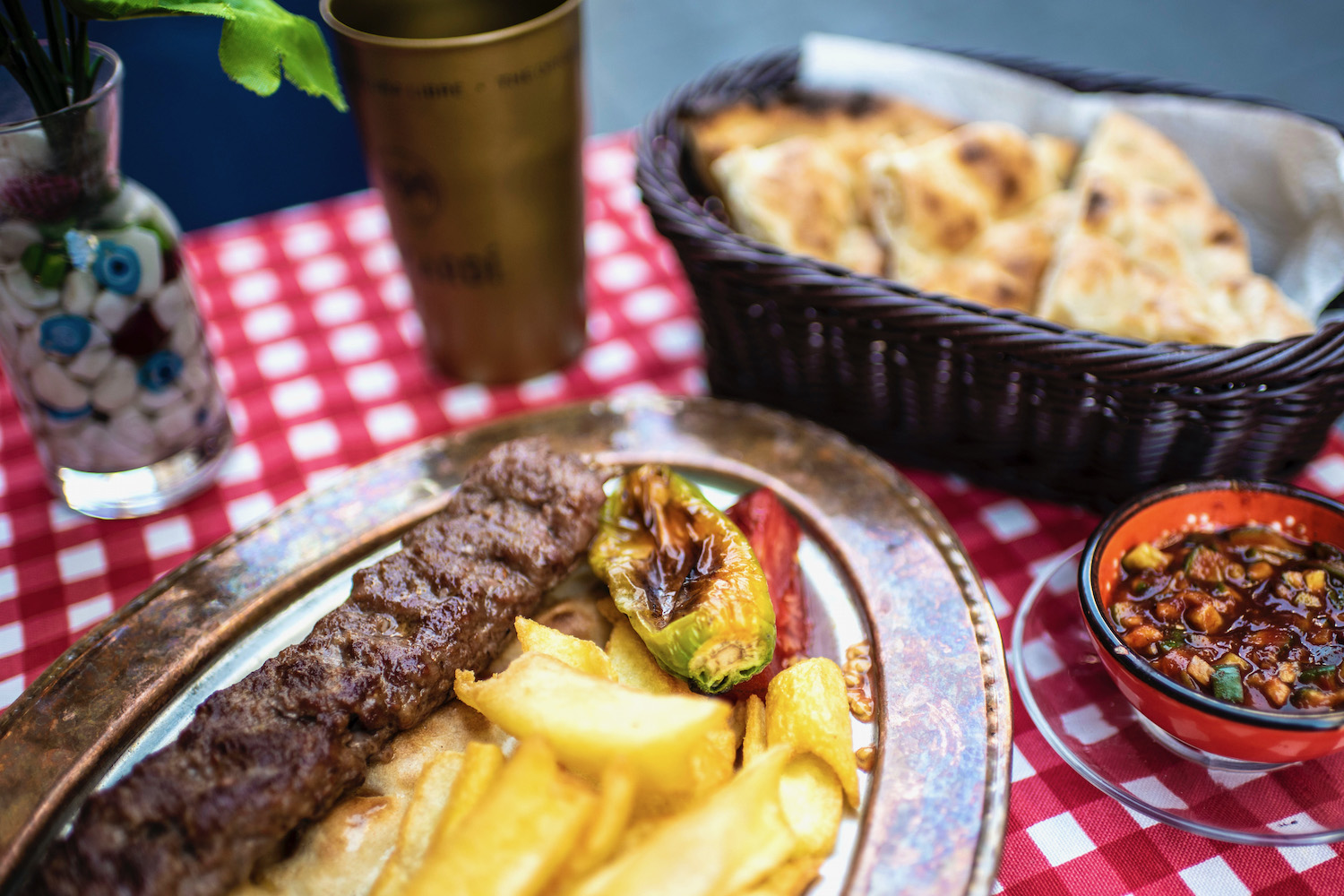 Whether you spend 3 days in Istanbul or three weeks there, Turkish cuisine is bound to be a highlight. And I'm not just talking about lunch-and-dinner food like the Adana kebap pictured above, though such meaty dishes are delightful (and necessary, assuming you're not vegan). You'll want to make sure and start your day off with Turkish breakfast foods like menemen egg casserole, and wash down deserts such as baklava with as many cups of Turkish coffee as you can drink and still function.
Gain a higher perspective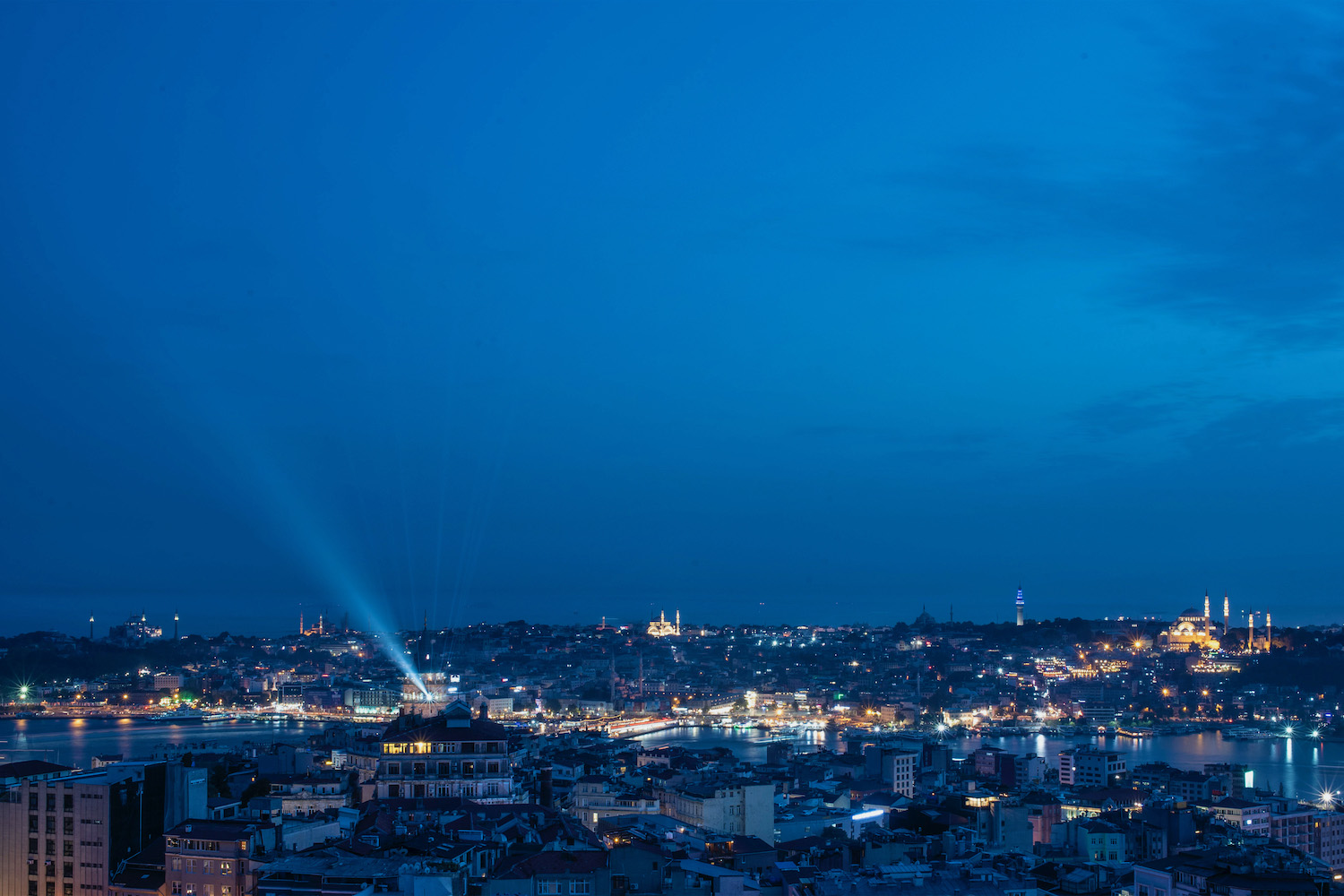 As a city perched on several hillsides overlooking various majestic waterways, Istanbul would naturally qualify as one of the world's most beautiful cities, even if it wasn't home to such magnificent architecture. As far as where to get the best view of Istanbul, that's a bit more up to debate. I personally love watching the sunset from aforementioned Galata Tower, or getting happy hour cocktails on the rooftop of the Marmara Pera hotel, which I also mentioned above. For an even higher view, consider visiting the "Asian" side of Istanbul and scaling Kamlica Hill.
Take a Bosphorous cruise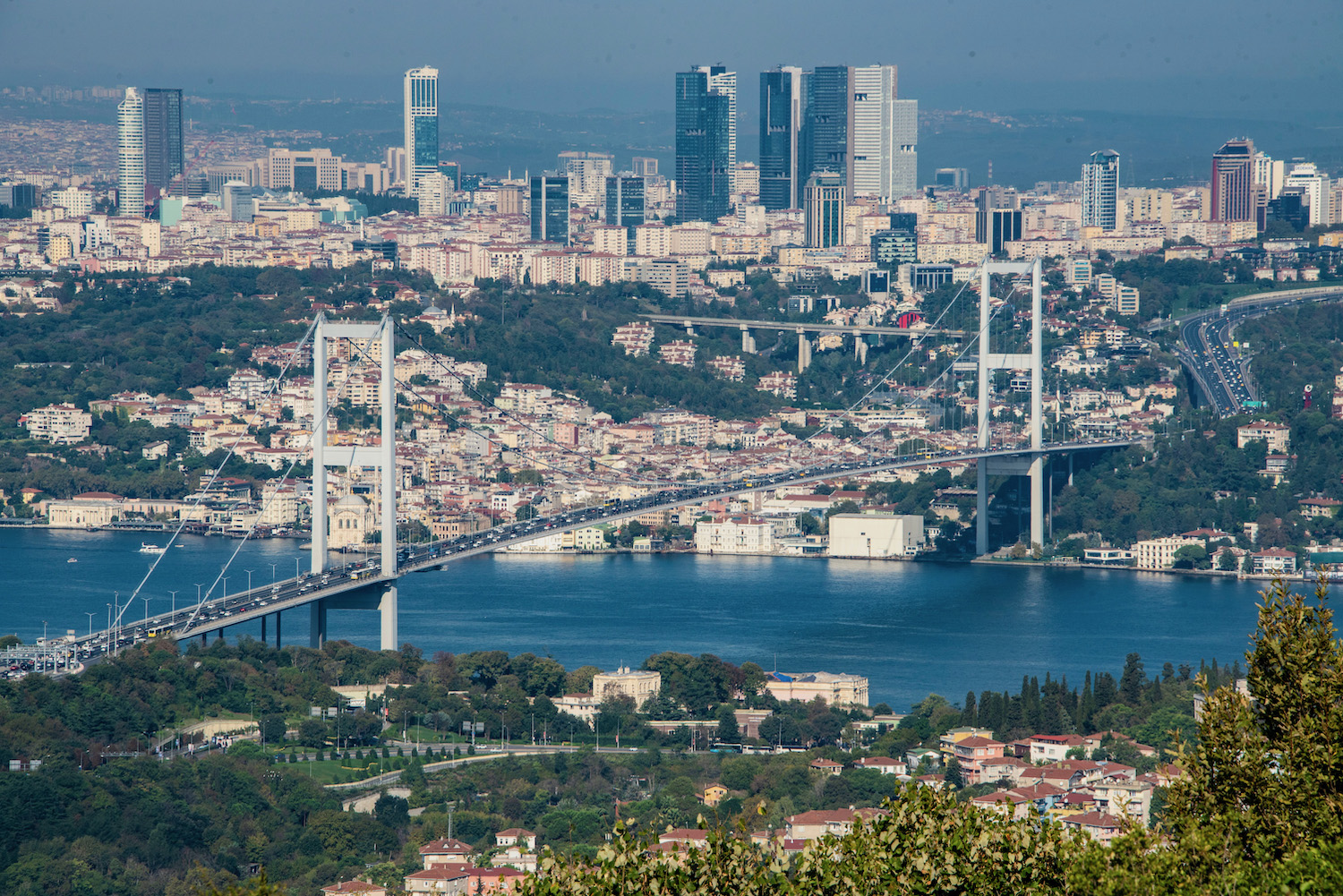 Which is not to say you need to get on a boat to visit the Asian side of Istanbul—you can ride the Marmaray subway to Uskudar station in about 10 minutes from Sultanahmet. Wit this being said, one of the most beautiful experiences you can have during your 3 days in Istanbul is riding a boat out into the Bosphorous Strait that separates the continents. Some of these cruises will stay close to the city center, passing by the Maiden Tower, Dolmabahce Palace and Ortakoy before returning to a central port like Karakoy or Kabatas. Others will travel almost all the way to the Black Sea, ending in picturesque Anadolu Kavagi.
Spend a day in the Princes Islands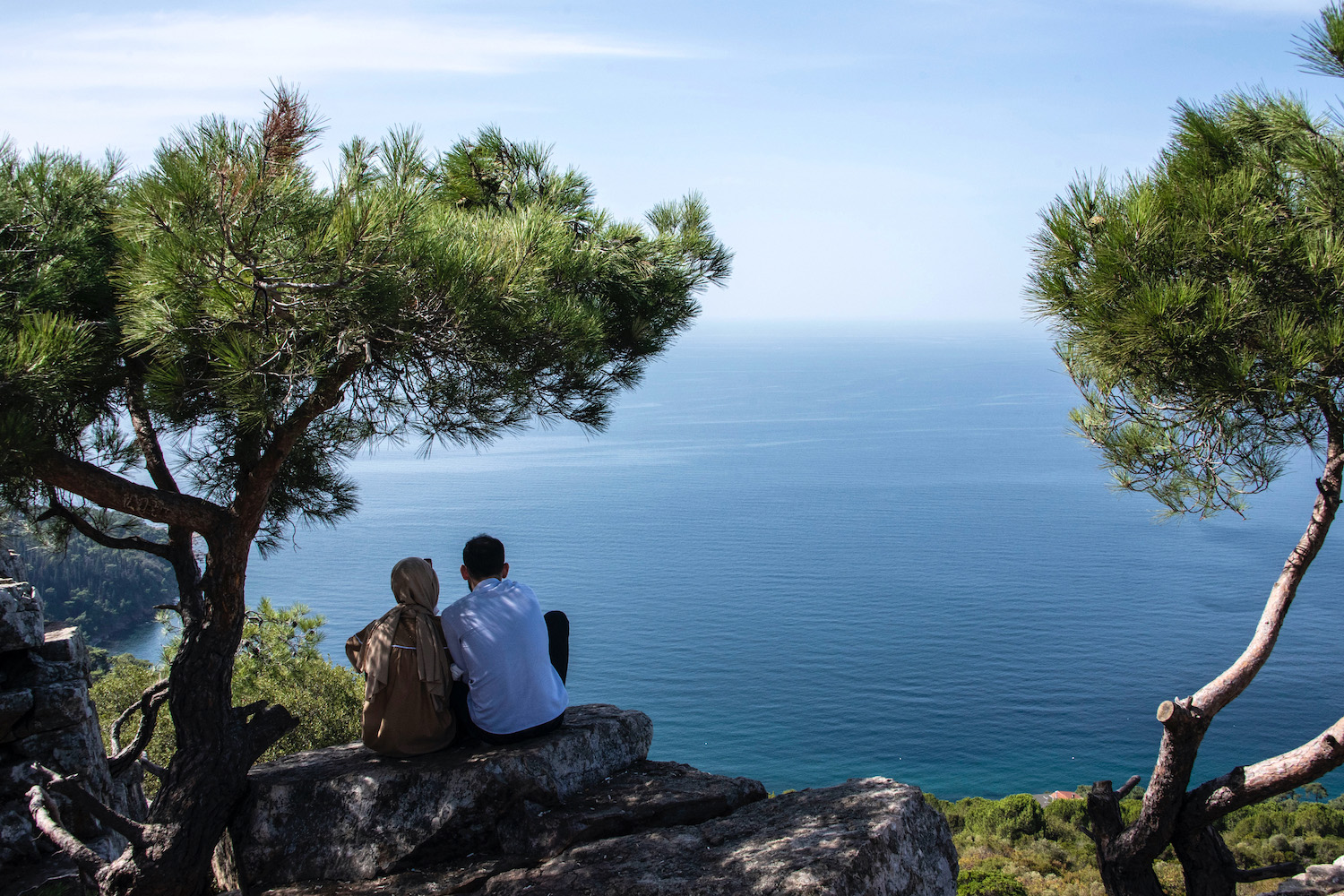 I'll be honest: In spite of being an incredible gateway to the rest of Turkey and a near-perfect destination on a self-contained basis, Istanbul leaves something to be desired in the day-trip department. With this being said, there are a few excursions you can take from the city in just a day (Spoiler alert: Visiting the ancient city of Troy really requires an overnight.) Your best option is to ride a boat from Eminonu (just across the Golden Horn from Galata Tower) to the Princes Islands, a popular weekend getaway for Istanbul residents that makes for a beautiful (and, in some respects, bucolic) excursion from the city.
Is 3 Days in Istanbul Enough?
I've written a separate article dedicated to how many days in Istanbul you should spend, but I'll touch on its main points here, amid this Istanbul 3 day itinerary, in case you don't want to click. Although it's possible to see everything I've mentioned in the preceding paragraphs with just three full days in Istanbul, having a bit longer can be beneficial, particularly if you've arrived to Turkey from far abroad and will be working through jet lag.
On the other hand, whether you spend 3 days in Istanbul or significantly longer, your time here doesn't need to be contiguous. Since you will likely need to return to Istanbul in order to leave Turkey, you can think of the city as bookends of your broader Turkey itinerary. You could explore Istanbul for 2-3 days at the beginning of your trip, and another couple of nights at the end to fill in any blanks that remain.
FAQ About Travel in Istanbul
Is Istanbul worth visiting?
A timeless city where East has met West for centuries, blessed with the most beautiful urban geography in the world, Istanbul is absolutely worth visiting. Istanbul also boasts an unmatched diversity of architecture, cuisine and culture, at a price point significantly lower than mainland Europe. If you are still on the fence about visiting Istanbul, book your ticket now and get off it!
Is it safe to walk in Istanbul at night?
Istanbul is safe at nighttime, at least in city-center districts like Beyoglu, Cihangir, Sultanahmet, Ortakoy and anywhere else you're likely to be as a tourist. On the other hand, certain parts of the Istanbul outskirts can be dangerous, particularly if you don't speak Turkish and are obviously an outsider.
What should I avoid in Istanbul?
Many bloggers advise travelers to avoid Istiklal pedestrian street, but I quite enjoy strolling along it, particularly if I'm in the mood for dondurmas (Turkish ice cream). On the other hand, I find Taksim Square a bit superfluous, especially since the recent construction of a gaudy mosque there. I also think Ortakoy, while charming, looks better from a boat than from street-level.
The Bottom Line
Even if you only end up spending 3 days in Istanbul the next time you're in the city, it's only the beginning of a love affair sure to last much longer. If you can, I'd suggest staying longer than three days, ideally as close to a week as possible, especially if it's your first trip. On the other hand, a trip to Istanbul is as much about seeing sights as it is about feeling the energy of a city that straddles continents and centuries. It's OK to have an Istanbul bucket list—I'd recommend it, in fact–but give yourself space to invite a more ethereal experience. Or let me do it for you: Hire me as your Travel Coach and get a custom Turkey itinerary in days!