I didn't know how many days in Istanbul I was going to spend when I arrived in the city from Taipei in early October 2020. Well, not in total. I had a week booked before setting off on what would become my most extensive Turkey trip to date, but I had no idea how long I'd remain in Istanbul after my inevitable return.
This was both good and bad. On one hand, Istanbul is massive, both in terms of its geography, as well as the sheer scale of history, culture and cuisine there. You could live there for a year and not see everything; many lifelong Istanbul residents—most of them I'd wager—never come close.
On the other hand, I do think placing parameters on your stay in Istanbul, even—no, especially—if you plan to return in the future, can motivate you to accomplish more during your trip. I hope you'll come with me as I dig deeper into this topic: In Istanbul, how many days should you spend?
My Personal Istanbul Stor(ies)
The topic of how many days in Istanbul to spend isn't a new one for me to ponder, even if I approached it more intentionally on my latest swing through Turkey. On my first visit to Istanbul, where I stopped on the "long way" back to the United States from Asia after living in China for a year, I stayed in the city for four days, which was more or less a number I drew out of a hat. This proved sufficient to establish in me an interest in Istanbul (and in Turkey) more generally that lasts to this day.
It was also, ostensibly, enough time to explore most of what I might have wanted to see in the city, had I been as Type-A a traveler back then as I am now. Indeed my 2015 return visit to Istanbul, which preceded a trip to Konya and Cappadocia sponsored by Turkish Airlines, was just two full days in length. In spite of this, I managed to visit most of the "sights" that had escaped me in 2010, when I'd devoted most of my energy to stalking Cihangir's street cats and eating döner along Istiklal pedestrian street.
TIP: Make sure you are up-to-date with Turkey's visa policy. You can easily apply for a Turkey e-Visa online at natvisa.com before you travel.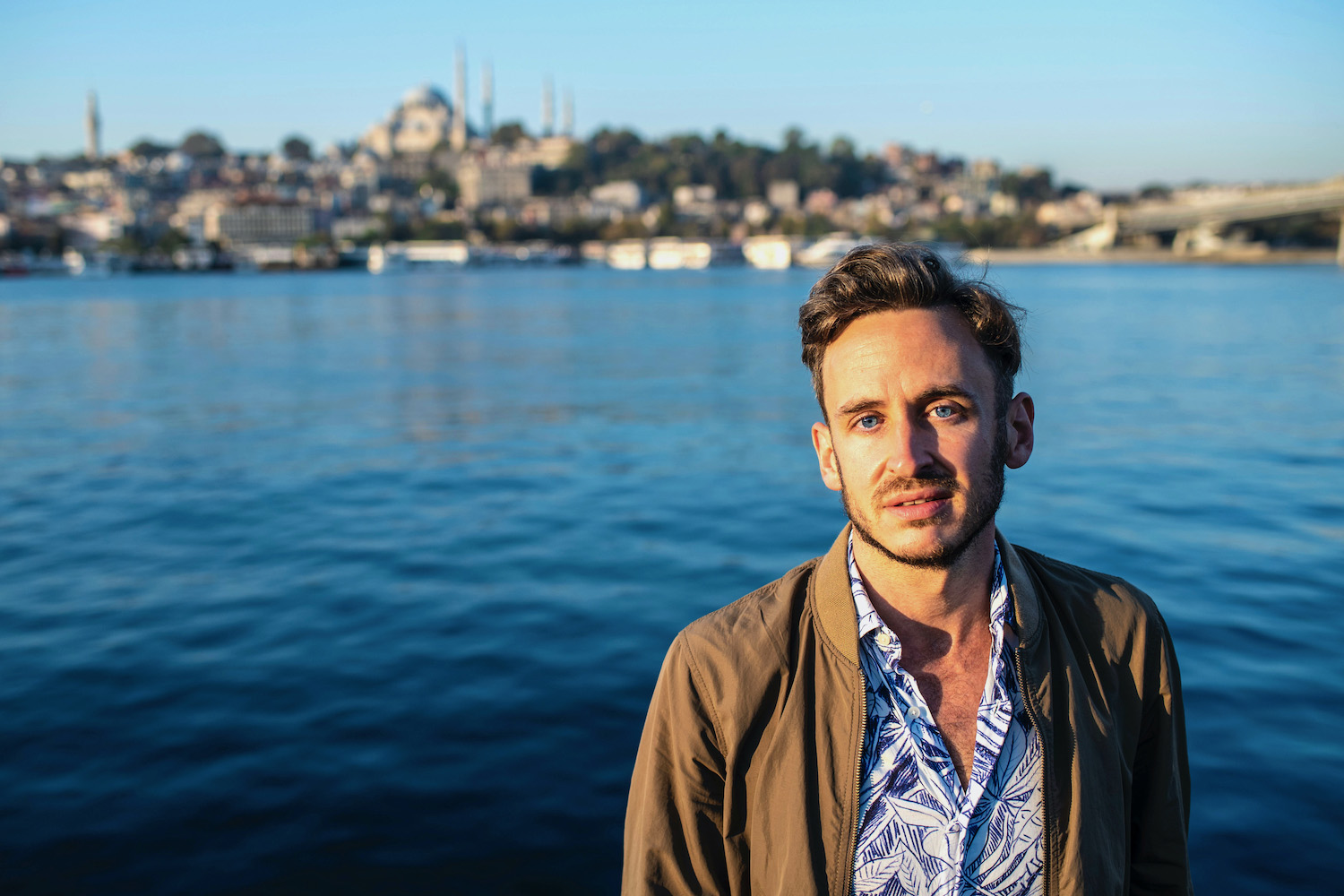 Sample Istanbul Itinerary Ideas
2 days in Istanbul
Depending on how jet lagged you are (and how motivated you are in spite of it), you can cover a lot of ground with a couple of days in Istanbul. For most travelers, I'd recommend splitting the first day between Beyoglu (the area starting at Taksim Square and ending at Galata Tower) and Sultanahmet; spend morning two at Dolmabahce Palace before embarking on a Bosphorous cruise, finishing up in Ortakoy.
3 days in Istanbul
I'd say "three" is the most common response to how many days to spend in Istanbul. With this amount of time you can take a few approaches. Some travelers will want to give a day each to Beyoglu (and nearby Cihangir) and Sultanahmet and other parts of surrounding Fatih, including colorful Balat. Others will use a third day to explore outward, such as to waterfront Uskudar or hilltop Kamlica on the "Asian side" of the city.
5 days in Istanbul
If you have five days in Istanbul, you can both spread out your sightseeing and add to it. In particular, have a full five days allows you to contemplate taking day trips, whether to Anadolu Kavagi at the northern end of the Bosphorous near where it empties into the Black Sea, or in the Princes Islands near where the strait's southern mouth opens. Five days also offers you enough breathing room to enjoy a proper Turkish Hamam spa experience.
A week in Istanbul
If your answer to how many days in Istanbul ends up stretching to one week, I have good news and I have better news. The good news is that you'll be able to see almost every item on your Istanbul bucket list, even if you're a relatively lazy sightseer. The better news? This is also just long enough to start to understand Istanbul in an innate, effortless way, navigating the city and your encounters with its people almost as if you're a local, albeit a very new one.
Istanbul as a home base
If you plan to travel more extensively in Turkey, one option is simply to use Istanbul as your base. This will not only allow you to discover the city at your own pace, over a month or even two or three, but it will incentivize finding and renting a killer Airbnb. Far from moonlighting as a local as described above, you will more or less "live" in Istanbul for the duration of your stay in Turkey, and can use the sweet tonic of "coming home" to recover from travel hangovers.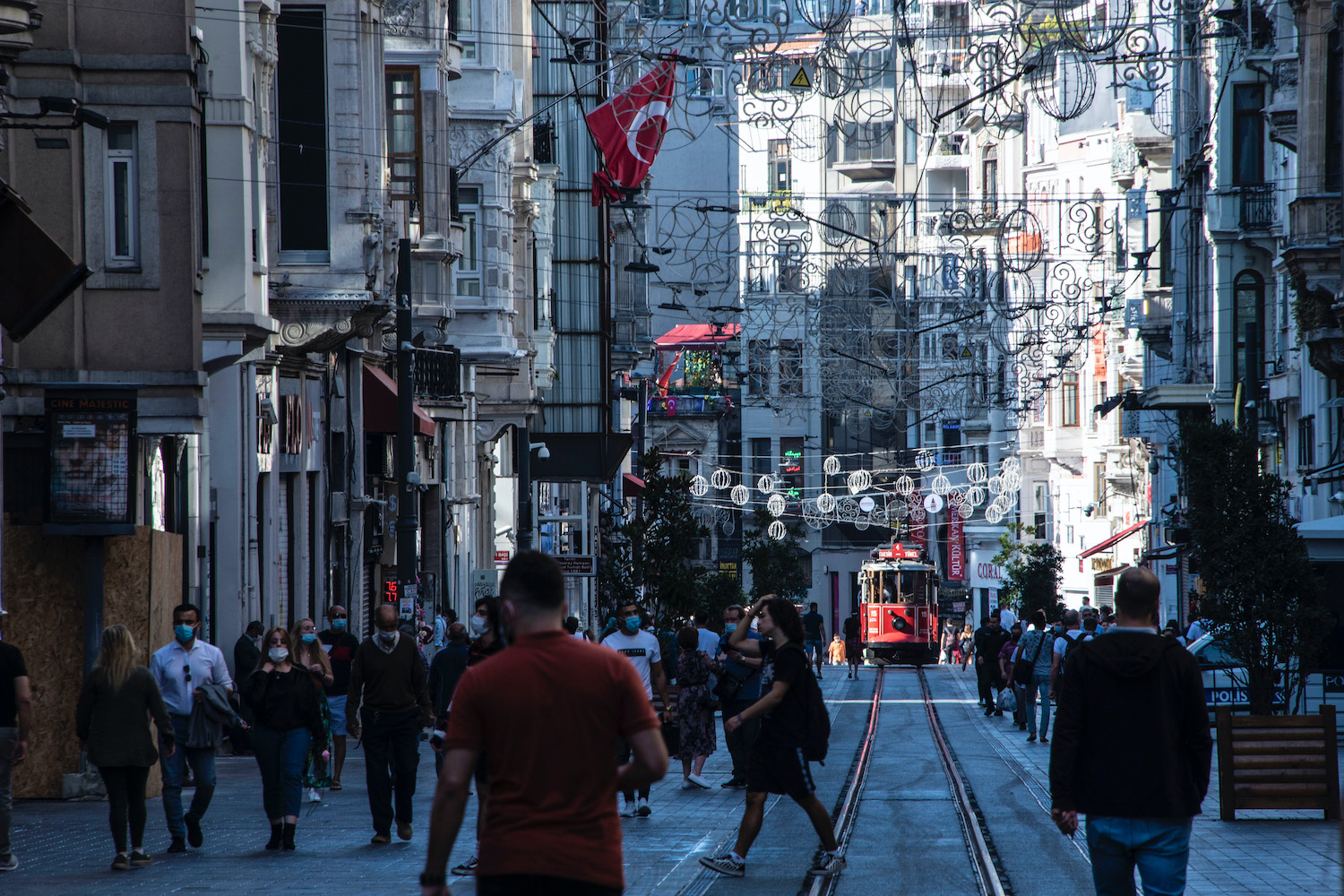 Integrate Istanbul into Your Turkey Trip
Regardless of how long to stay in Istanbul, integrating it well into the rest of your time in Turkey (assuming you do see other places in Turkey—I absolutely recommend you do) is extremely important. Here are some ideas for how to do that:
One week in Turkey: Combine 2-3 days in Istanbul with 2 nights in Cappadocia, and 1-2 nights in Pamukkale and/or along the coast
Two weeks in Turkey: Spend 3-5 nights in Istanbul (either all at the beginning of your trip, or split up and bookending it), with 2 nights in Cappadocia and a week along either the Aegean or Black Sea coast
Three weeks in Turkey: Stay around a week in Istanbul before making a counter-clockwise loop around Turkey, visiting (in this order) Pamukkale/Ephesus, Fethiye/Oludeniz, Antalya, Konya, Cappadocia and Trazon/Rize.
One month in Turkey: Base yourself in Istanbul, and visit the destinations I've mentioned (plus others like Bodrum, Sanliurfa or Van) as day or weekend trips.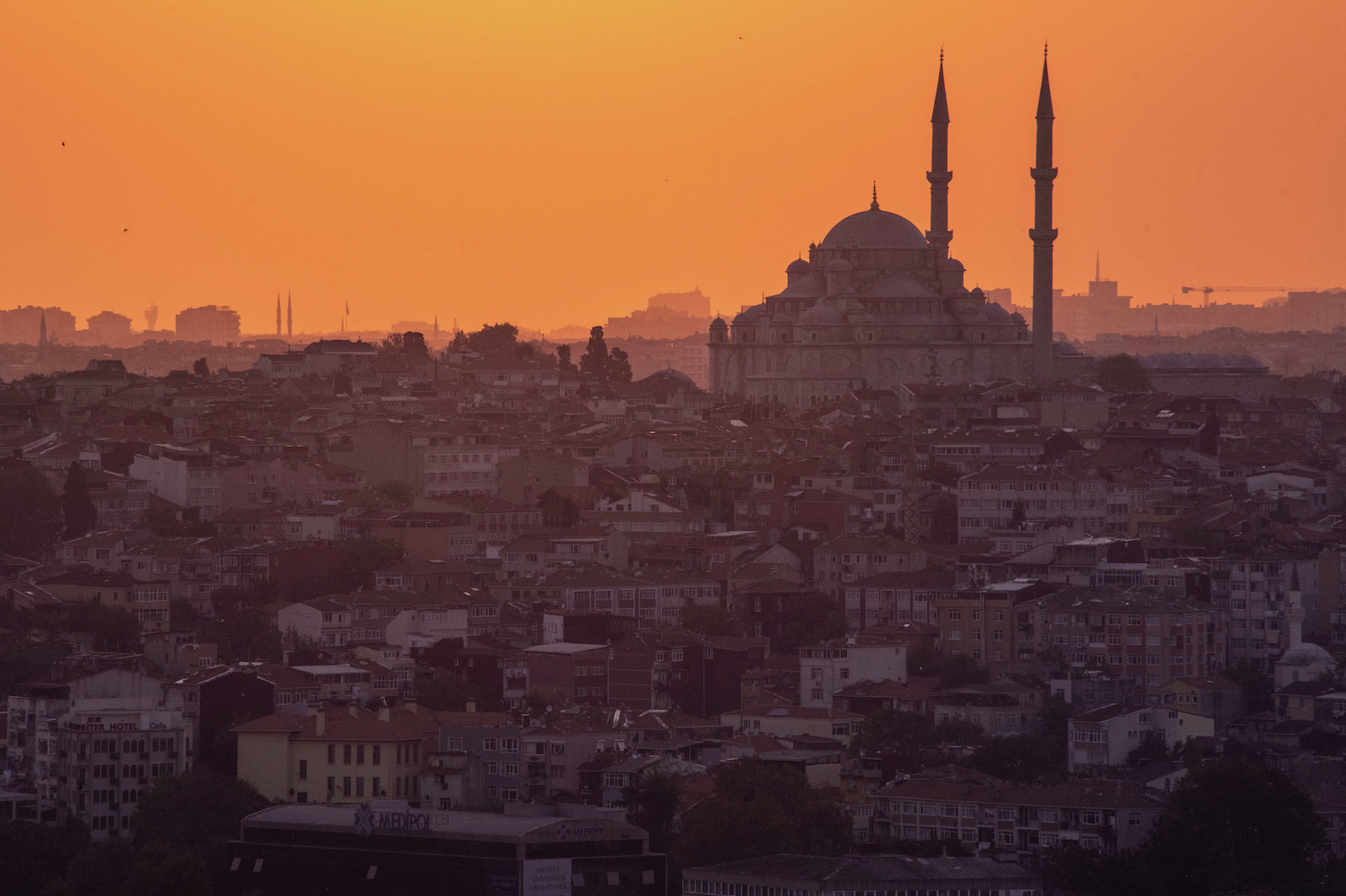 Other FAQ About How Many Days in Istanbul
Is 4 days enough in Istanbul?
How long to spend in Istanbul? Well, I spent 4 days in Istanbul during my very first trip to the city; I saw almost no "sights," although I thoroughly enjoyed myself. On the other hand, I've also had extremely productive two-day swings through Istanbul. A trip to Istanbul is as much about your strategy as it is how long you spend there.
What is the best location to stay in Istanbul?
I personally love staying in the "Old City": Either in Beyoglu around the base of Galata Tower, or in Sultanahmet near Hagia Sophia and the Blue Mosque. Istanbul has many great Airbnb properties; a favorite Istanbul hotel of mine (which is located about halfway between Galata Tower and Taksim Square) is the five-star Mamara Pera.
Is Istanbul cheap or expensive?
Istanbul is generally a cheap city, although the extent to which this is true will depend upon the current value of the Turkish lira as it relates to your home country's currency. As a general rule, most travelers can live comfortably on between 50-150 USD per person, per day in Istanbul; it's possible to get by on less, and relatively easy to splurge and spend more.
The Bottom Line
How many days do you need in Istanbul? The number of days you spend in Istanbul is not as important as how you spend them. With this being said, there is a value in attempting to right-size your trip to Istanbul. First and foremost, having a finite amount of time in Turkey's largest city will force you to prioritize what you want to do and see. If you know you have weeks or even months there, you may settle into a life of comfort and complacency. On the flip side, stretching a three-day trip (for example) to four may enable you to explore an interesting district more deeply, or take a day trip that would not have been possible otherwise. Finally, if you do plan to travel more extensively in Turkey, it's crucial to properly contextualize how many days for Istanbul within the larger trip, regardless of how long in Istanbul you spend.