You might be starting your Norway itinerary in the same predicament I faced many years ago. At that time, Norway was at the top of my must-visit list, but it also seemed out of reach: It is, by some accounts, the most expensive country in the world. How many days in Norway could I afford?
Eventually, however, I overcame my fear of prices in Norway and made my maiden voyage there—and I'm here to tell you it was worth ever penny (or Norwegian crown, as it were). The key, it turned out, to traveling in Norway (or anywhere in Scandinavia, for that matter) without going broke, was to travel to a small list of destinations for a relatively short time.
If you're planning a trip to Norway and are conscious of either time or money (they're really one in the same in this pricey—but also priceless—country), I have a feeling you're going to love what I have to say.
Practical Matters
When to visit Norway
Norway is beautiful 365 days per year, but most people visit during summer (June-September, when temperatures are warm-ish and days are freakishly long) and winter (December-February, when short days and frigid temperatures are the price you pay for beautiful blankets of snow and flickering aurora).
Where to stay in Norway
Norway is one of the most expensive countries in the world (more about that in a second), which not surprisingly trickles down to its hotels. The good news is while you're unlikely to find a hotel priced under about $150 per night, you're also unlikely to find a hotel that isn't at least very good in quality. For example, The Thief in Oslo, Bergen's Thon Hotel Rosenkrantz or Scandic Solsiden in Trondheim.
How to get around Norway
Norway has sophisticated road and rail networks, which should take care of all your transportation needs unless you're traveling to the extreme northern part of the country (say, the Lofoten Islands) and you have less than one week in Norway. In that case, it's best to fly using Norwegian, the country's (sort of, but not really) national carrier.
Money, costs and communication
Norway is unbelievably expensive—I can't imagine traveling there for under about 200 USD per person, per day, which equates to 1,730 of the country's Krone currency as of January 2021. On the other hand, you get what you pay for, both in terms of the aforementioned accommodation and transportation, as well as fast and plentiful Wi-Fi and good mobile connectivity, if you purchase a Norwegian SIM card when you begin your one week in Norway.
Places to Visit in Norway
Oslo
Your Norway itinerary will almost certainly begin in Oslo, Norway's capital. It's the most urbanized place in Norway and, arguably, lacks the rustic charm of much of the rest of country (some would even go so far as to say Oslo is boring), but it's worth at least a couple days of your week in Norway.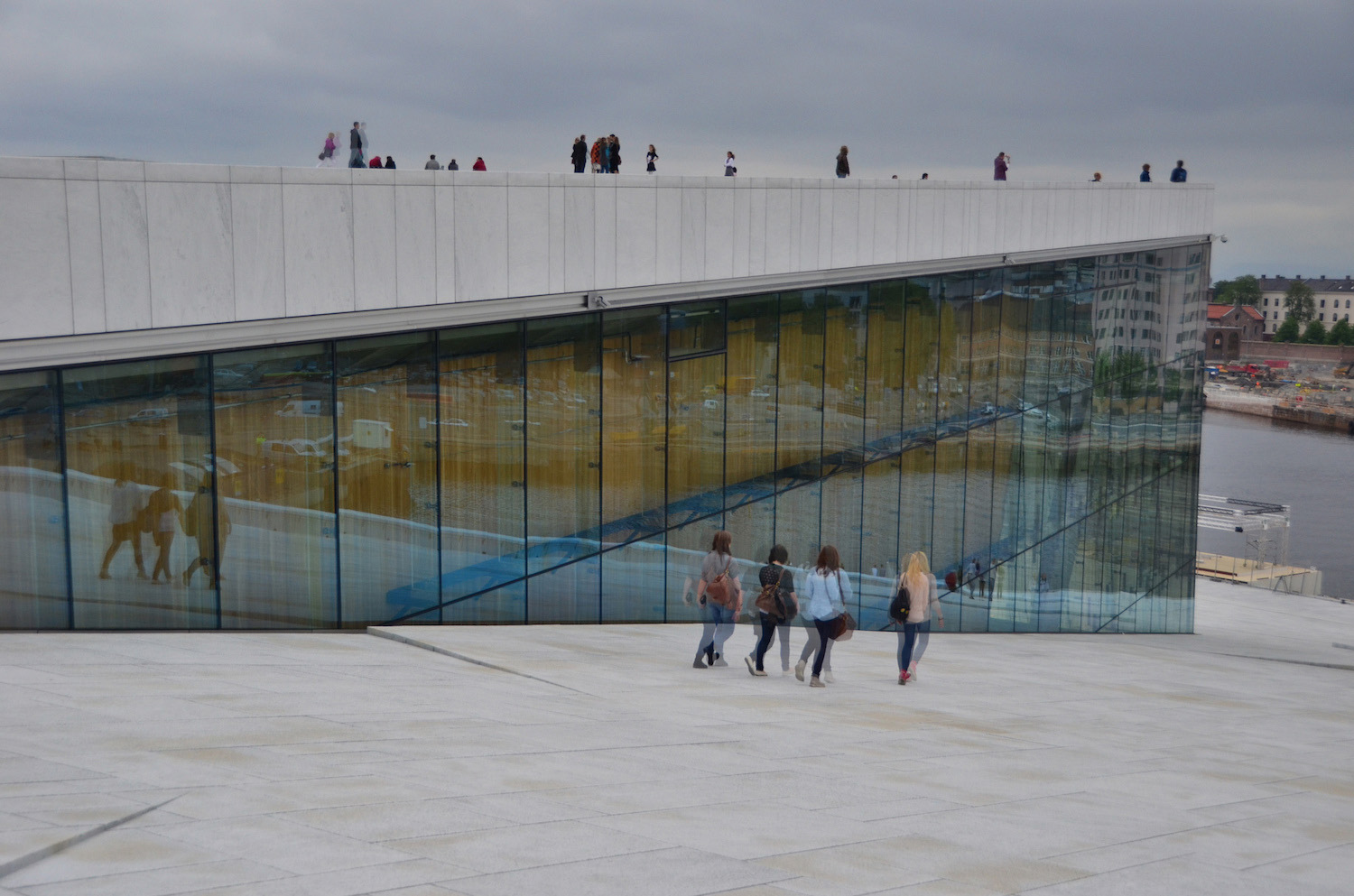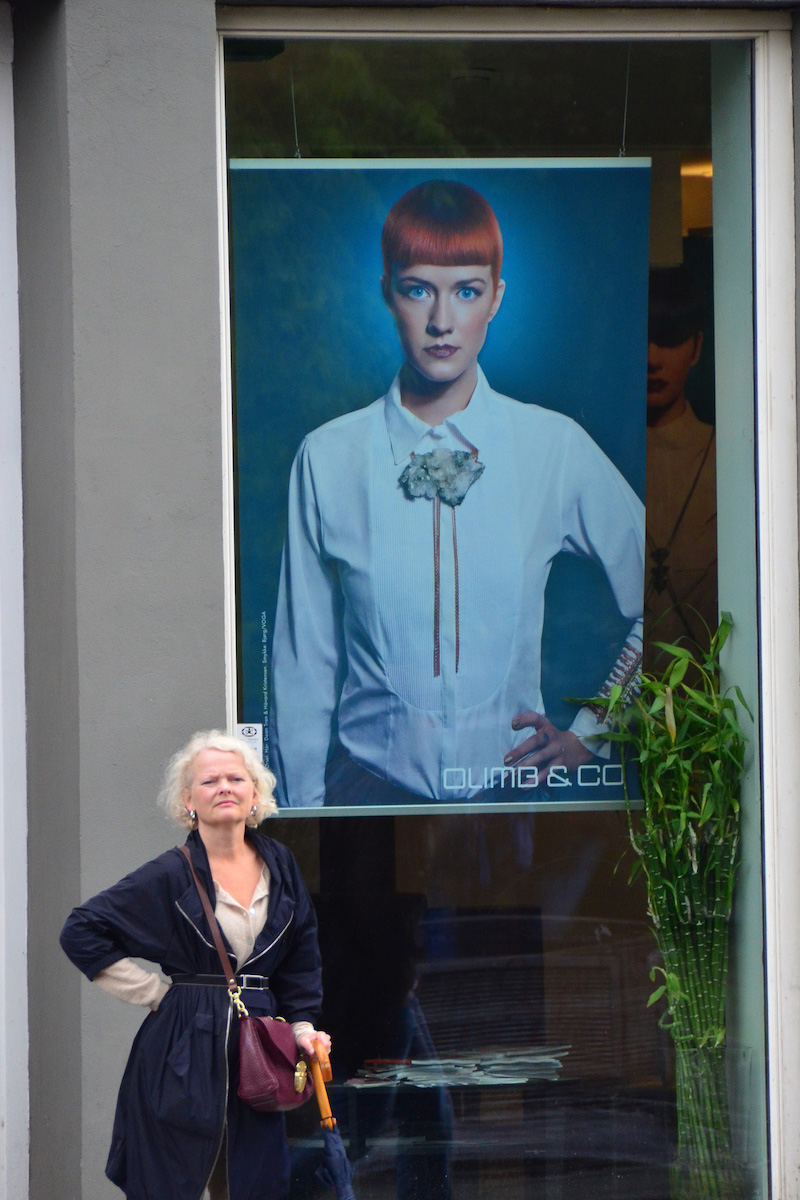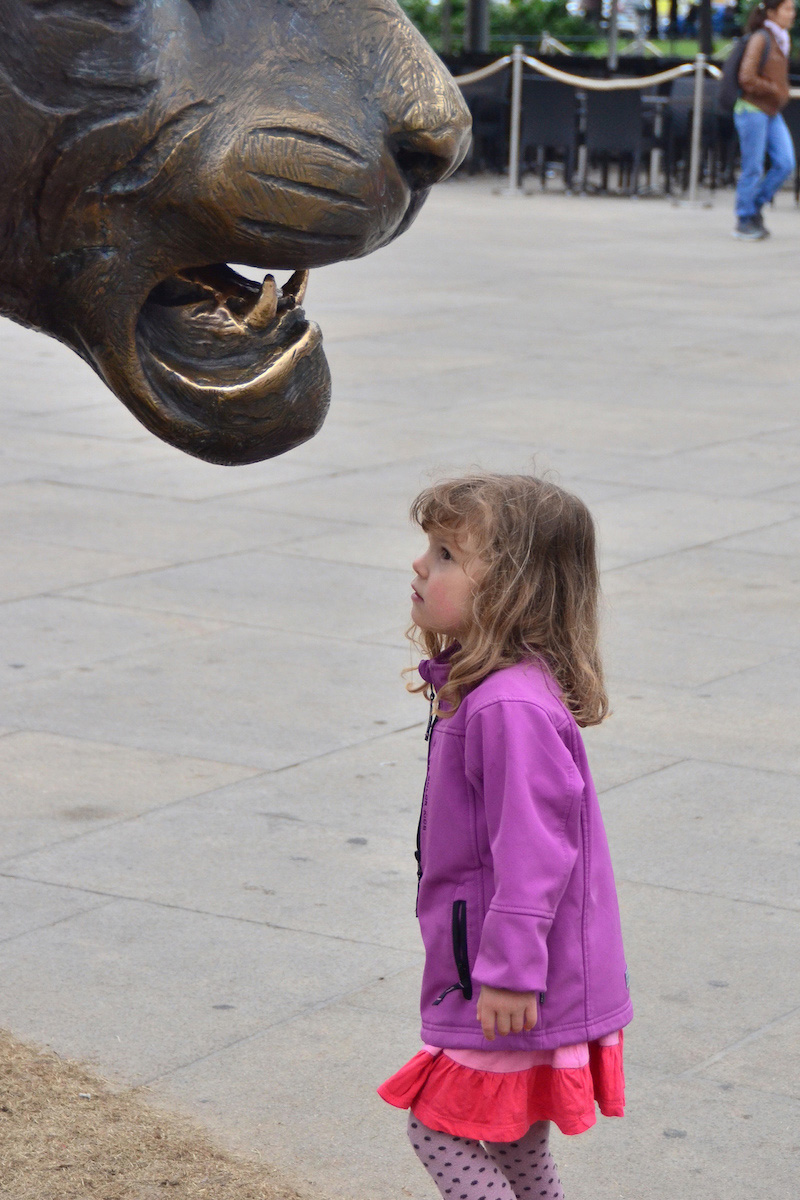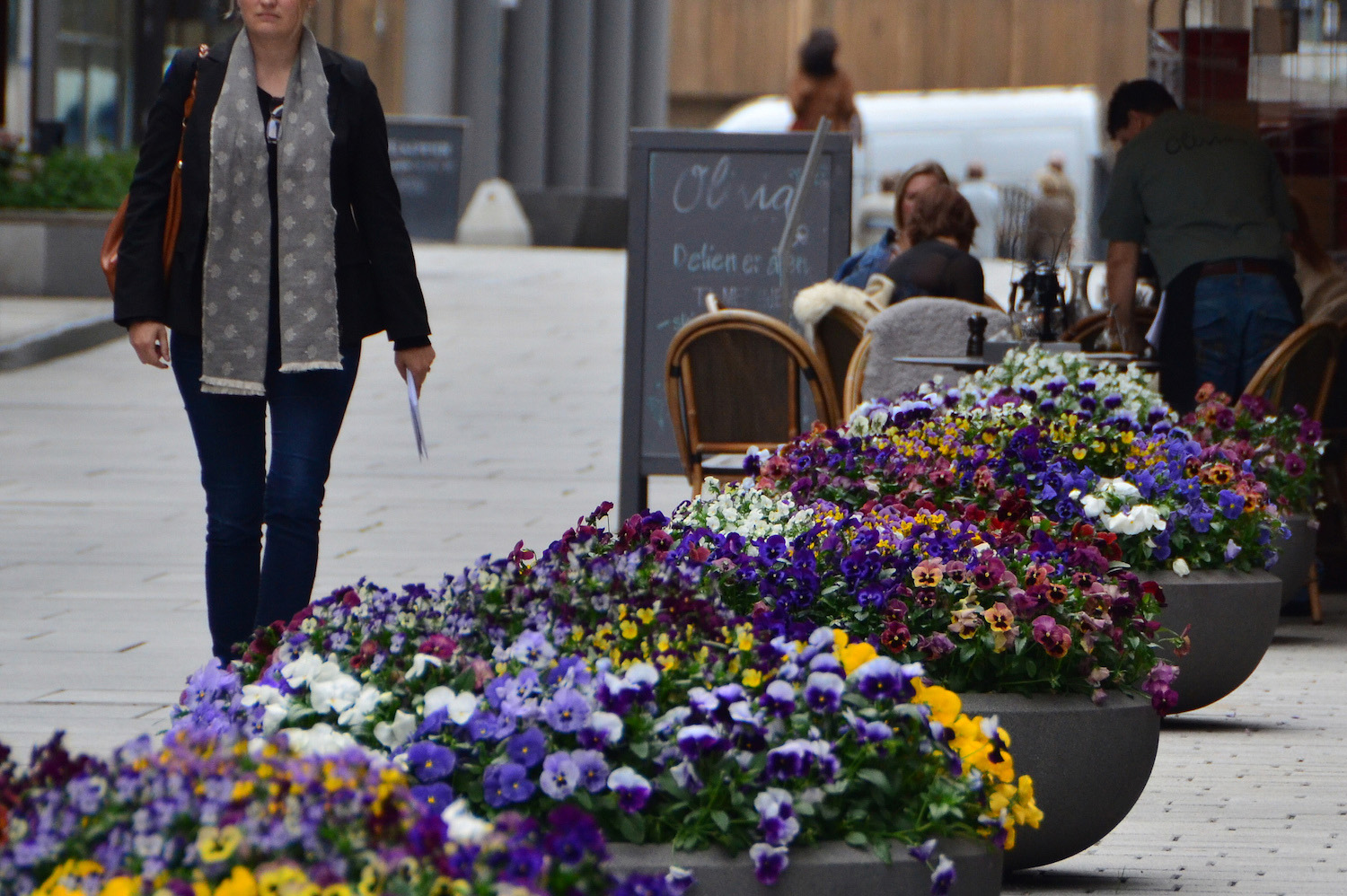 You'll want to spend as much of your time in Oslo as possible along its waterfront, whether you rub elbows with locals in the trendy Aker Brygge district, or go back in time at the Akershus Fortress medieval castle, located on the other side of the bay. Alternatively, explore the stunning Oslo Opera House, which is my favorite place in Oslo, or hang out in hipster-filled Grünerløkka.
Bergen
Bergen has gained a reputation as the wettest city in Europe, but since I was lucky enough to enjoy sunshine (midnight sun, no less) during the time I spent there, I ascribe a different superlative to it – Bergen is the most beautiful city in Europe, without a doubt.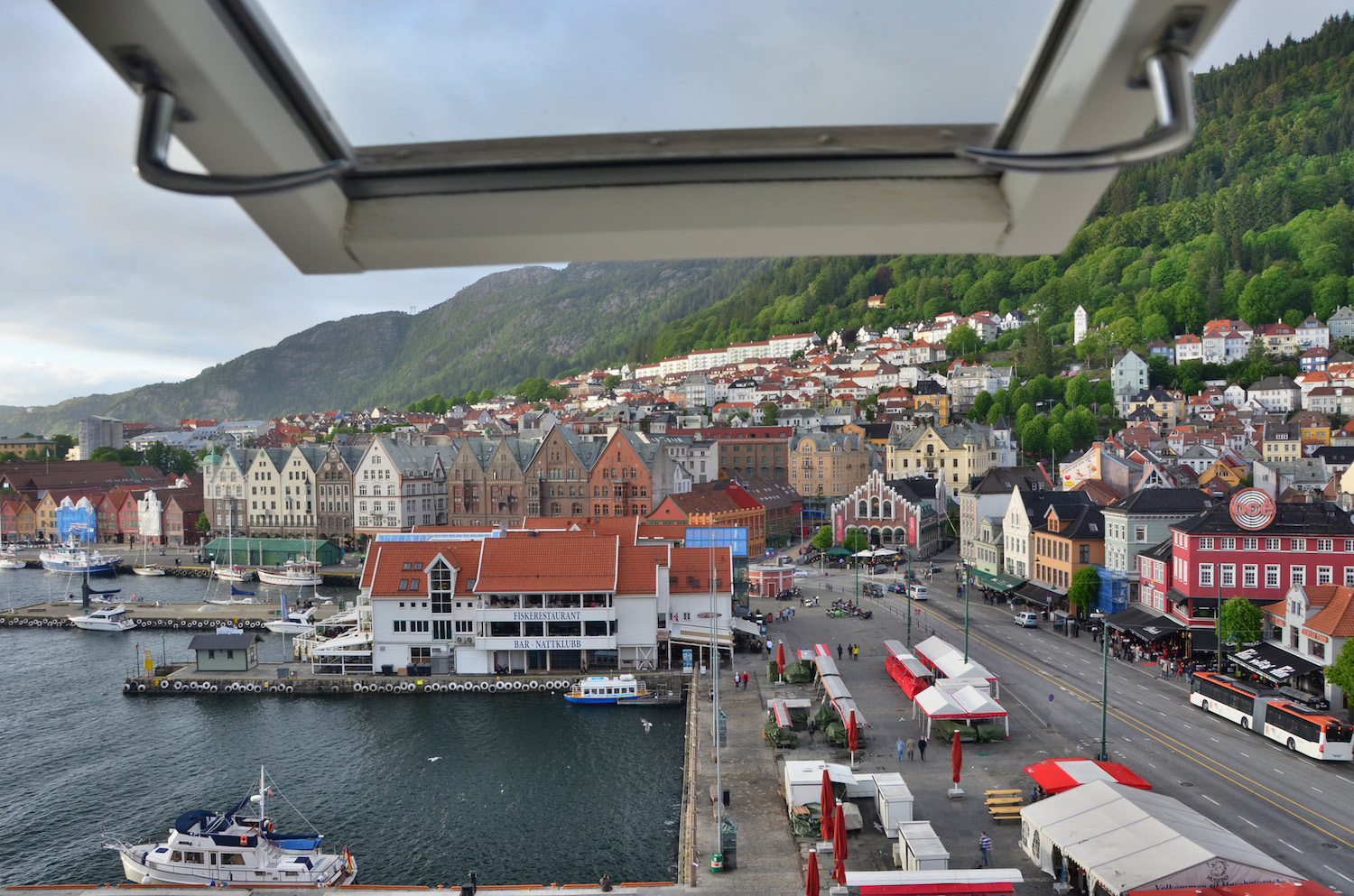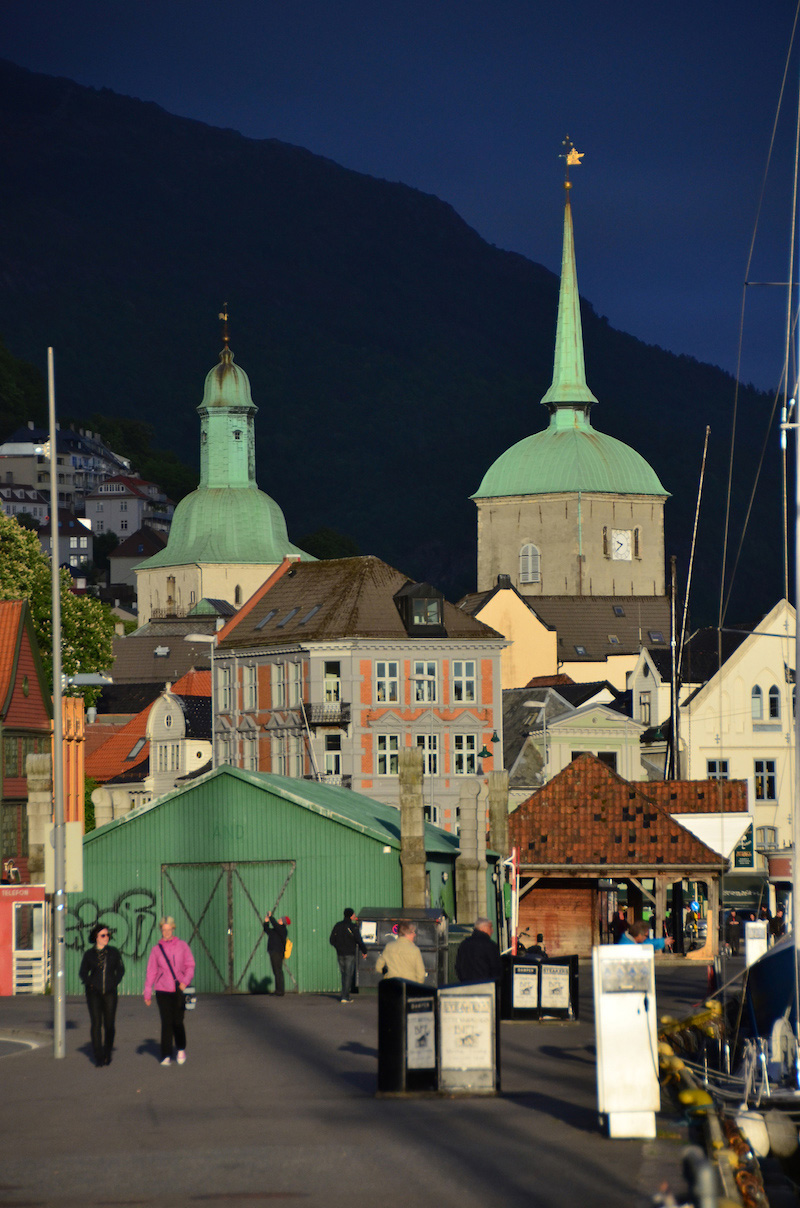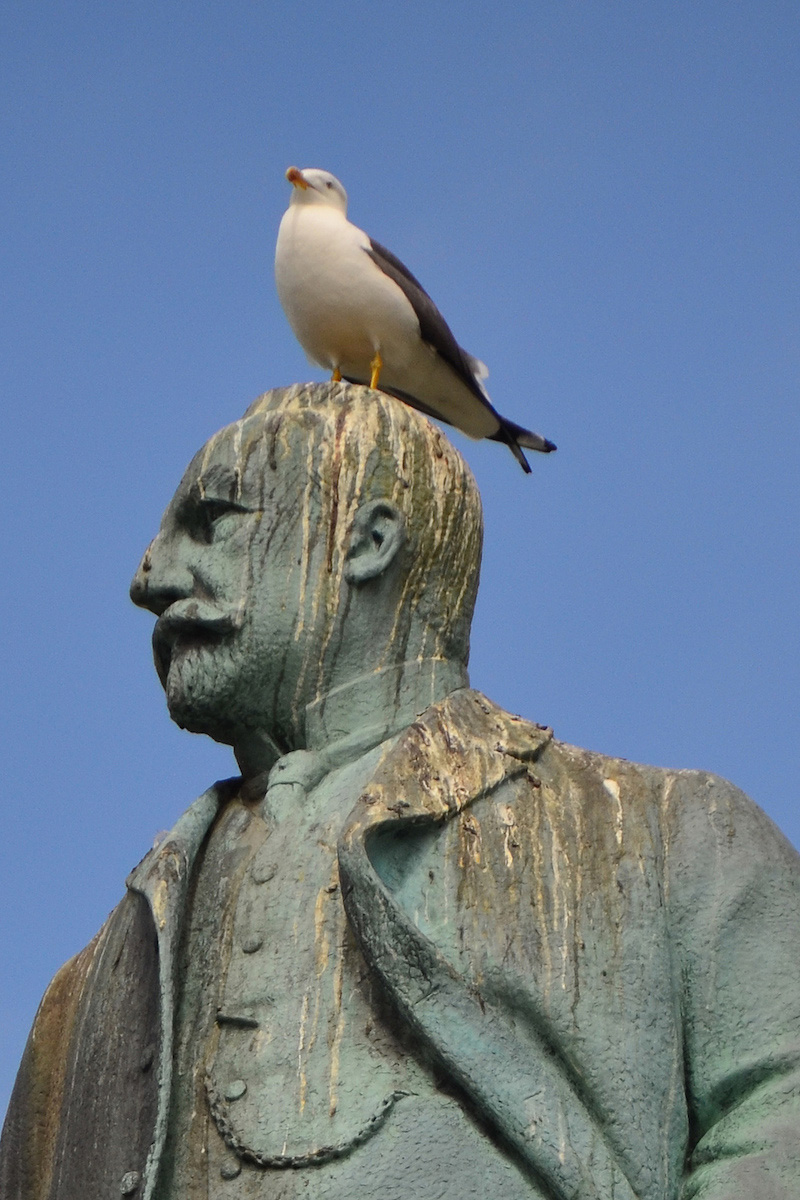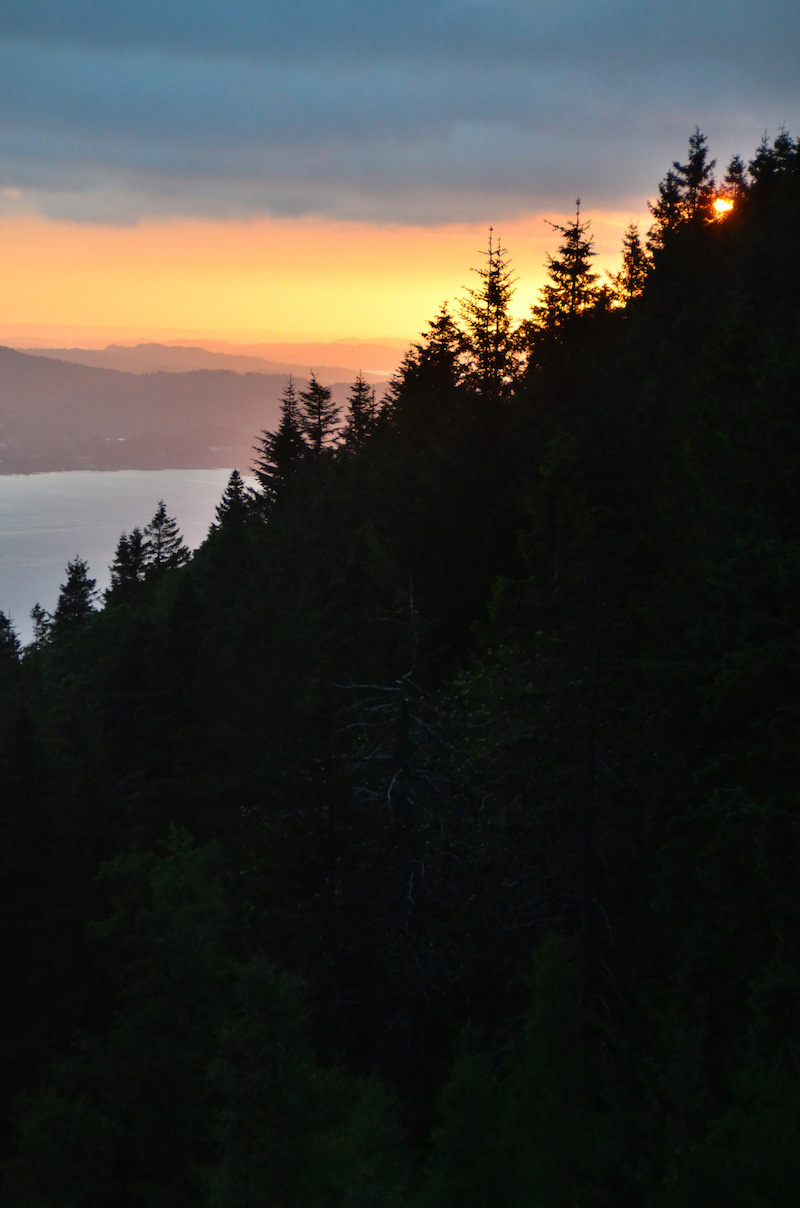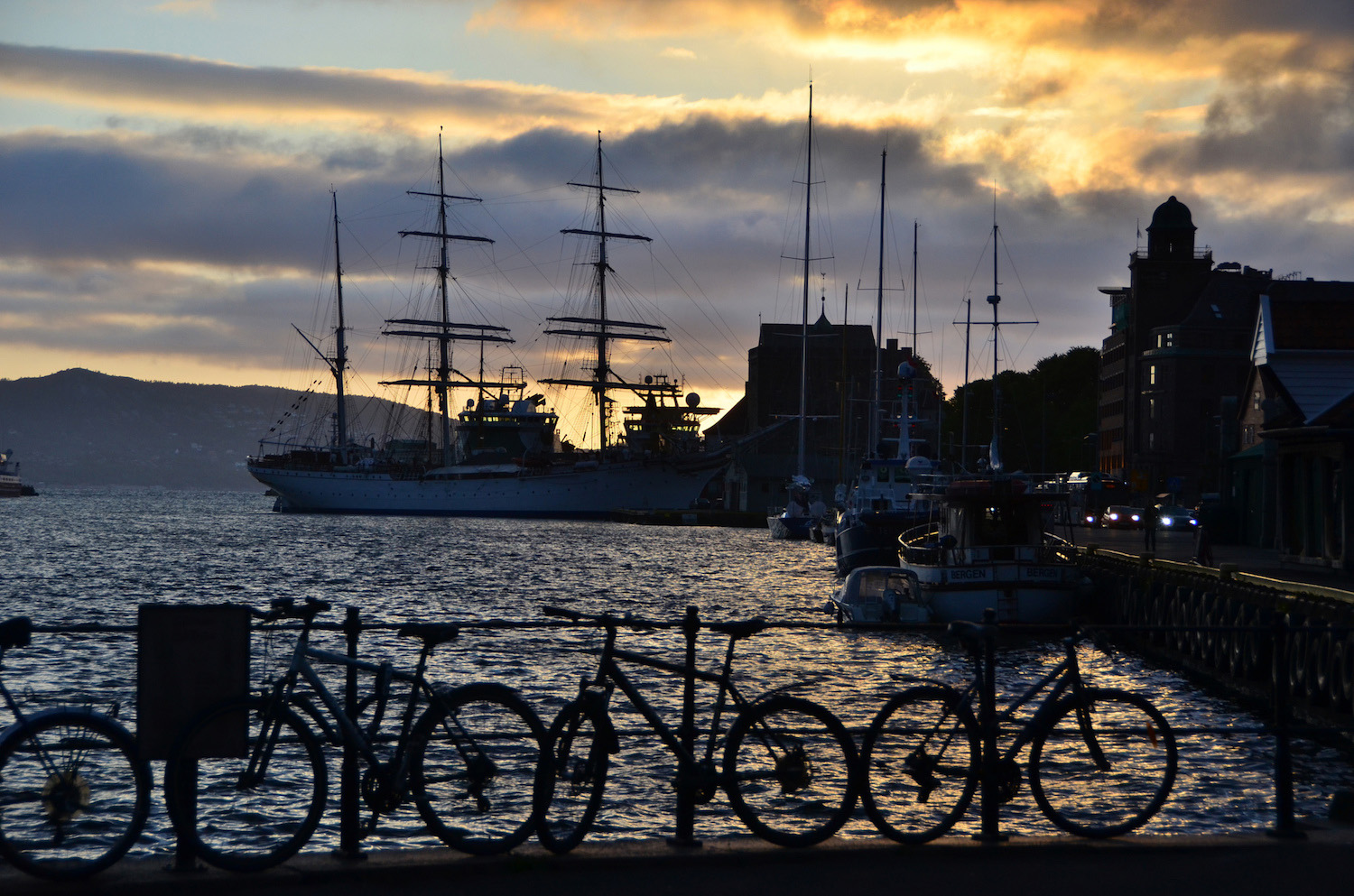 Bergen is geographically similar to Oslo, which is to say that its center is built around a bay, and that it backs up to mountains and fjords. Yet Bergen's architecture (most notably Bryggen, a long row of old buildings from the 18th century) and bustling harbor give it a charm that is noticeably lacking from Norway's capital.
One of my favorite experiences during my entire trip to Norway was taking the Fløribanen funicular railway up to the top of a mountain above Bergen, which afforded me a gorgeous, panoramic view of the city. No matter what you do with your time in Bergen, I recommend spending 2-3 days of your Norway itinerary in Bergen.
The fjords
My priority in visiting Norway has always been seeing the fjords, so I devoted the majority of my Norway itinerary to seeing them. Due to both its great price and convenient logistics, I went against my normal style of travel and booked a fjord tour to assist me in my pursuit.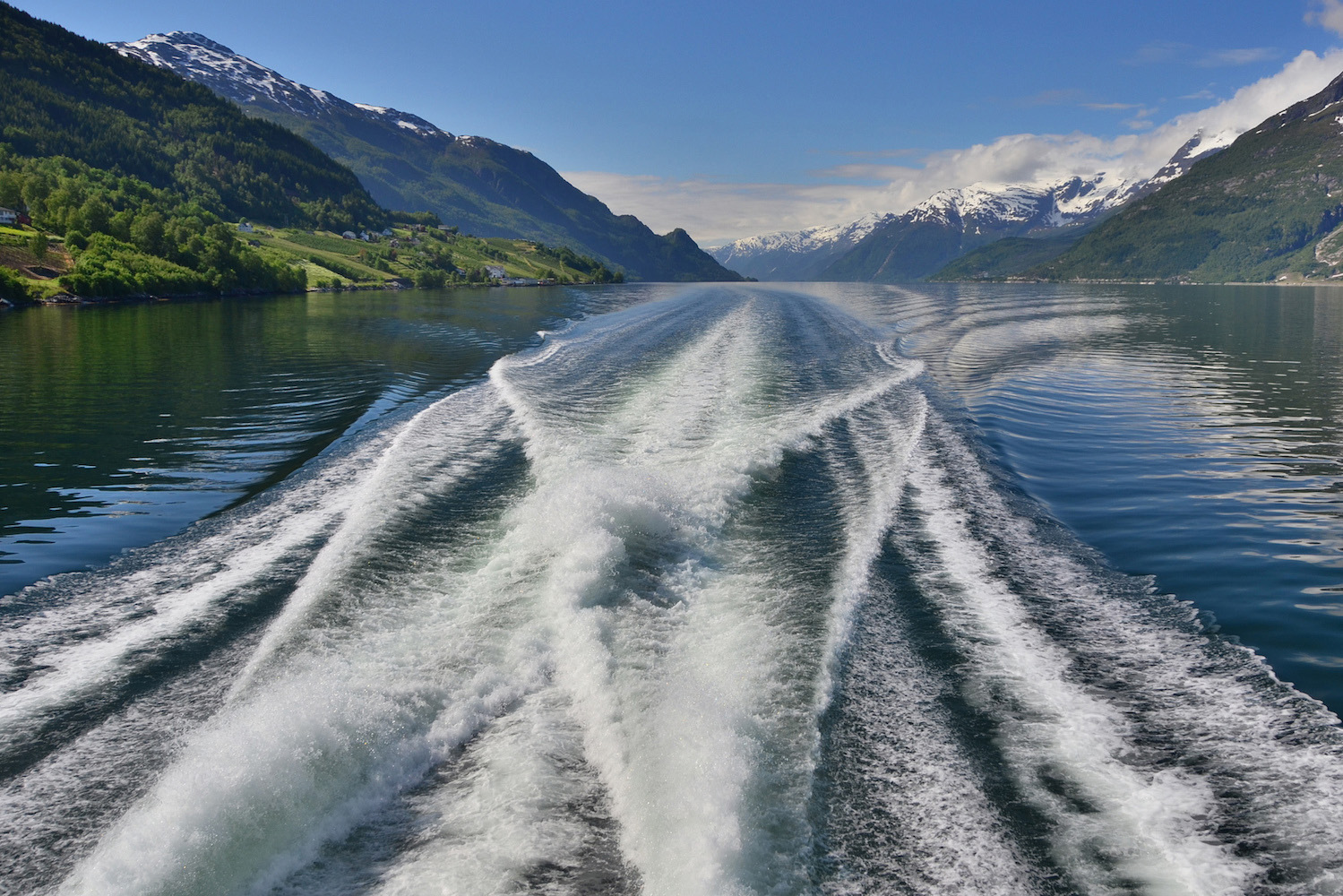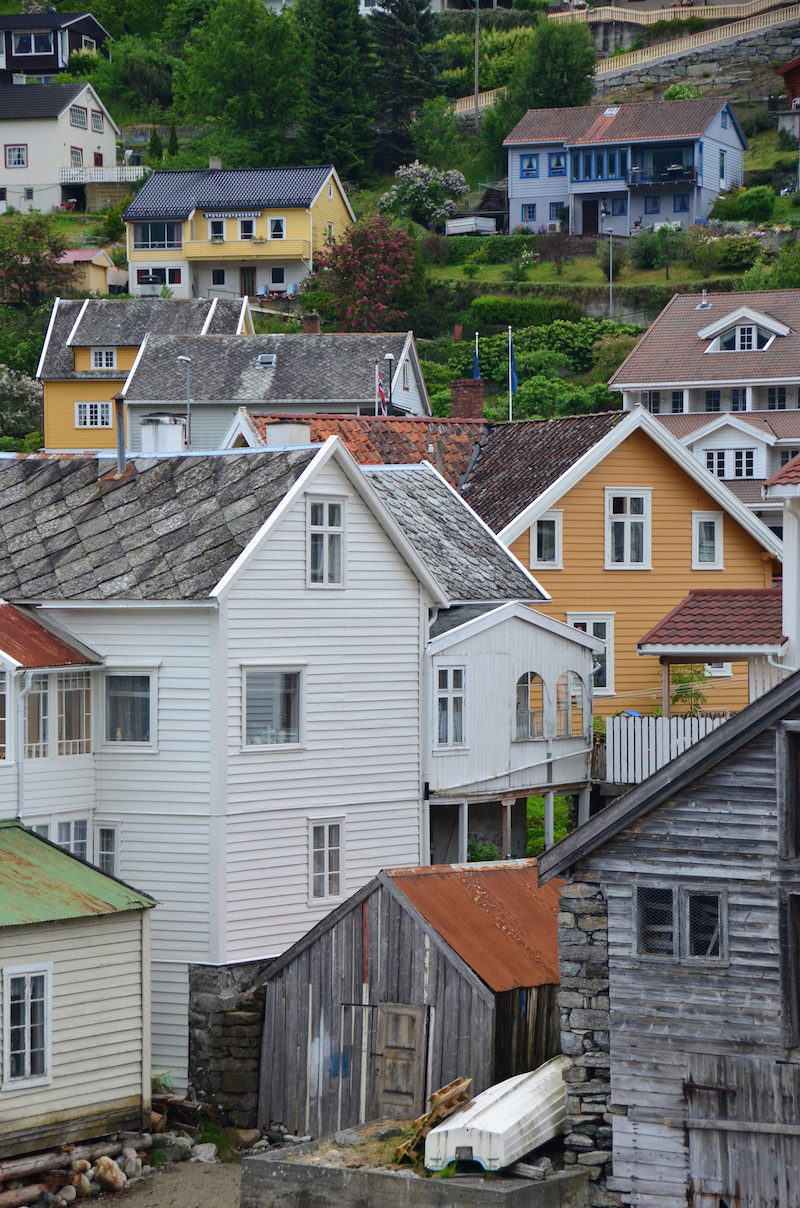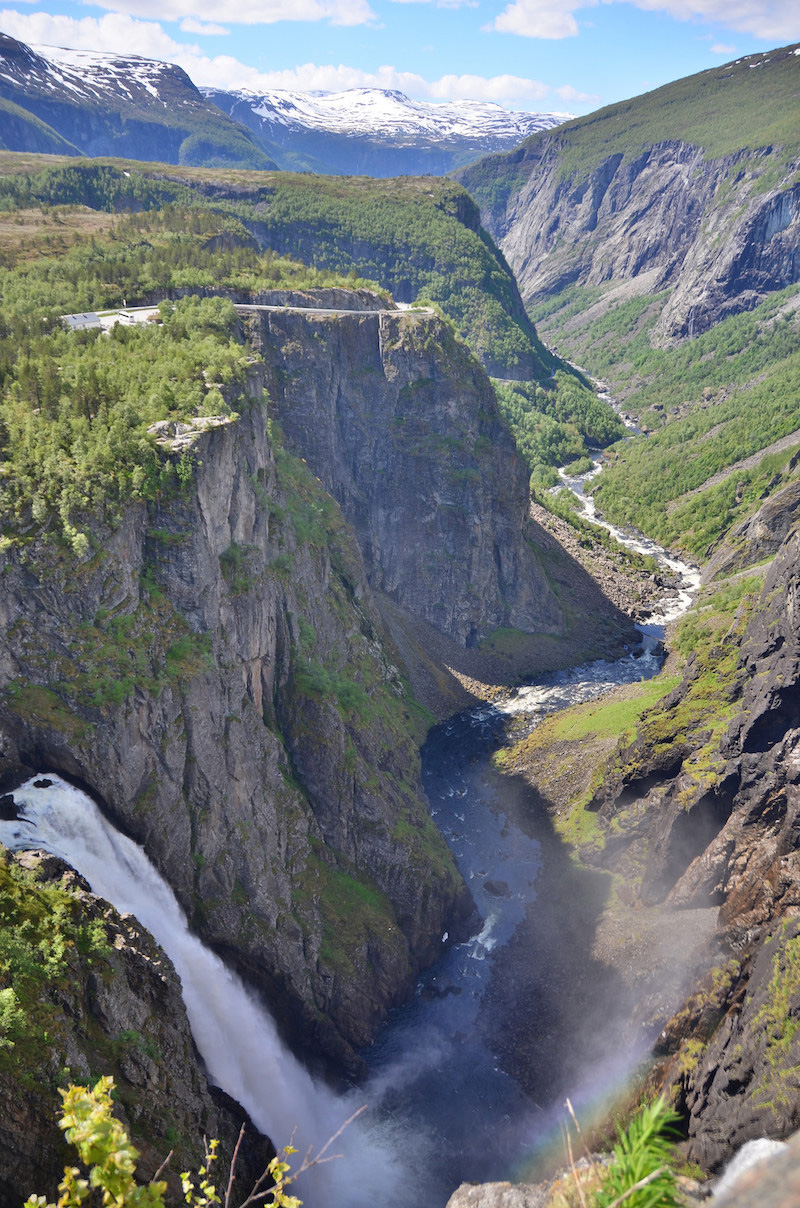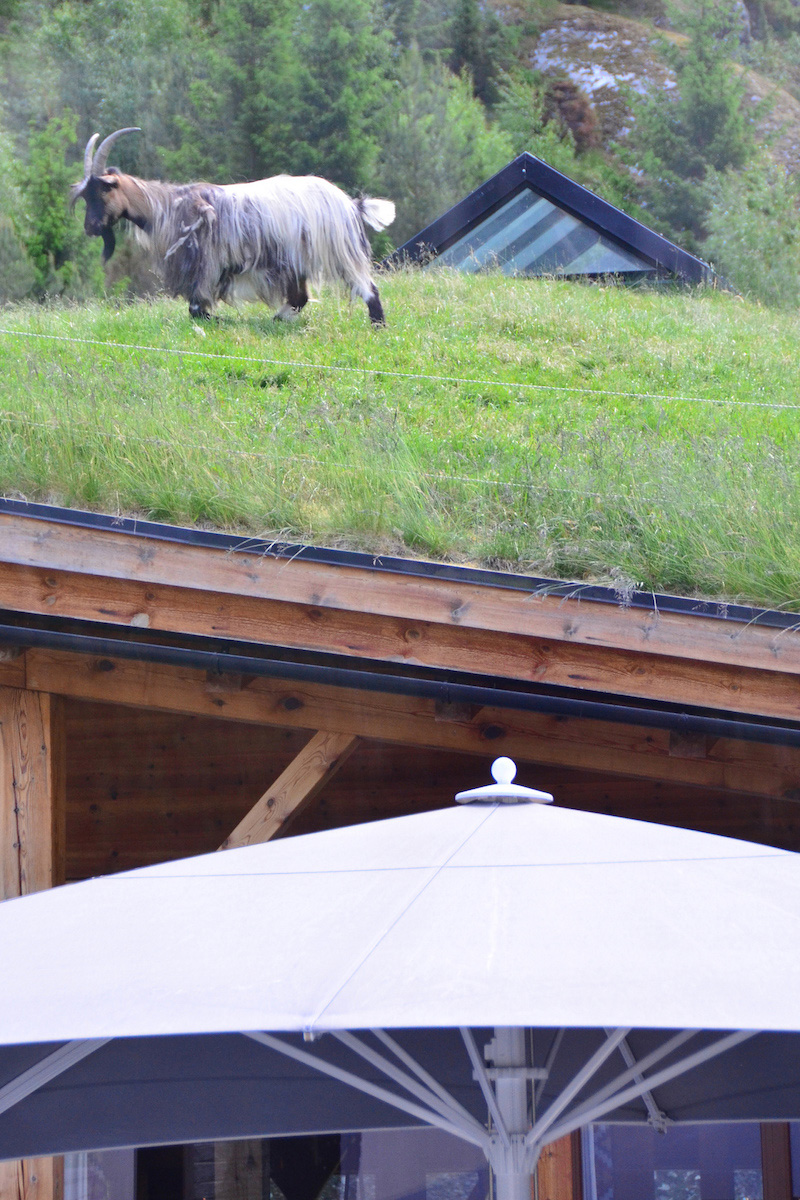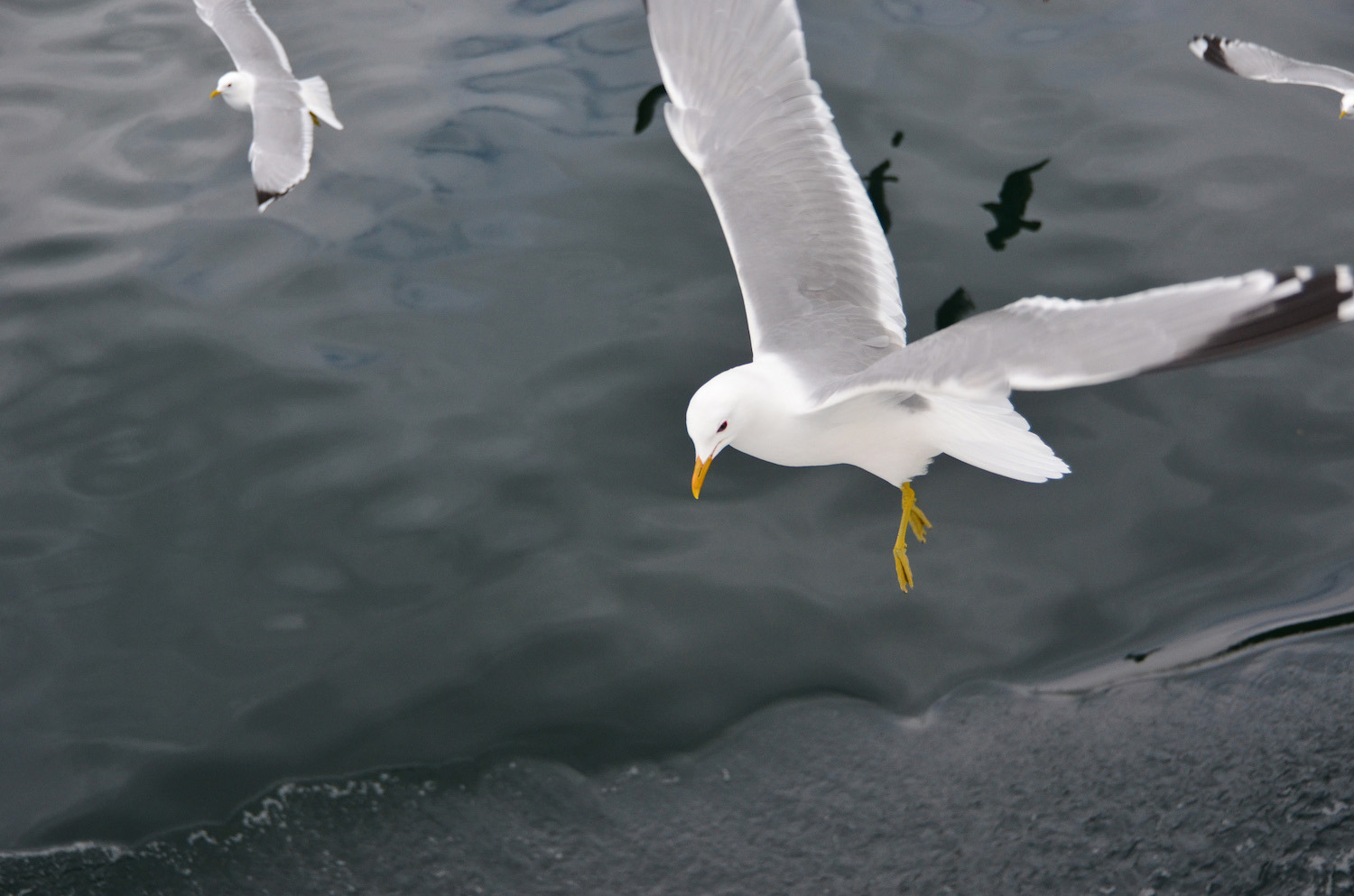 By boat, train and on foot, I explored the scenery of Norway's magnificent fjords, from the iconic Hardangerfjord, to the Voringføssen waterfall and many others in-between. Along the way, I not only enjoyed spectacular views and vistas, but traditional Norwegian architecture, birds and other wildlife and delicious culinary delights.
Other Norway destinations
Want to expand your Norway itinerary? There's an entire world of other destinations available, whether you step out onto the death-defying Trolltunga lookout, visit cities like Stavanger, Trondheim or Trømso, or come in winter to see the fantastic Northern Lights. You can also travel to the outlying Lofoten Islands (or the even more outlying archipelago of Svalbard!).
How Many Days Do You Need to Visit Norway?
How many days in Norway you should (or can) spend depends as much on how much you want to see as how much money you have. As a general rule, I think one week in Norway is a good place to start—this gives you 1-2 days each in Oslo and Bergen, a day to travel between them and 2-3 days in the fjords. A short trip like this also necessarily limits how much your trip to Norway costs, given that your daily spending is finite.
On the other hand, if you can afford it, there's a case to be made for a longer trip—say, two weeks in Norway. This will enable you to do one of two things. If you want to stick to the basics, you can extend your stay in one of the cities (probably Bergen) and spend longer amid nature, such as adding a Trolltunga hike on top of your fjord cruise. Alternatively, you can head north to Tromso or Trondheim, or even to Norway's outlying islands.
Other FAQ About Planning a Norway Itinerary
How much is a trip to Norway?
As a general rule, you'll need a minimum of 200 USD per person, per day in Norway. Assuming you spend a week in Norway, a trip to Norway costs around $1,400 per person, not including the cost of flights to Norway, which will likely add around $500-1,000 per person, depending on where in the world you're coming from.
Is Norway expensive to visit?
Norway is one of the most expensive countries in the world, both for living and for traveling. Although the quality of goods, services and nature in Norway is top-notch, it's difficult to deny that a trip to Norway is painful to the wallet, even if yours is relatively full before you go.
What is the best month to go to Norway?
Norway is especially beautiful in the summer months of June, July and August, when the sun stays up almost all night, and when the weather in the fjords (and even in the Arctic North) is warm enough to stay outside for long periods of time. If you want to see the Northern Lights in Norway, on the other hand, you'll need to visit between November and February, when skies are at their darkest.
The Bottom Line
Planning a Norway itinerary isn't rocket science, but gets harder the fewer tools you have at your disposal. Thankfully, I've set you up for success over the course of the past dozens or so paragraphs, having outlined practical aspects of traveling to Norway, as well as some of my places to visit in Norway. In addition to giving my opinion about how long you should spend in Norway, I've been honest about how expensive Norway is, and carefully analyze how these two matters intermingle. Want your trip to Norway to be one for the record books? Consider hiring me to plan it!