The last time I touched down at Barajas Airport, the topic of how many days in Madrid I might spend was far from my mind. Having arrived on a red eye that was too short to sleep but too long to relax, the task for my first few 24-hour periods in Spain would simply be to make it through awake.
I imagine you'll soon find yourself in the same situation, given that most travelers (at least those originating from outside Europe) enter Spain via Madrid. They tend to leave Spain the same way, which brings me to the crux of my argument: Enjoying Madrid, regardless of how man days you end up spending there, requires alternative framing.
Namely, you should think of your Madrid itinerary not in terms of what you'll do after you get there, but what you'll do before you leave: A lucid second swing though the city is a better opportunity to appreciate its essence than a half-asleep first pass.
Where to Stay in Madrid
Setting aside the topic of how many days to spend in Madrid you end up spending, it's essential to be strategic when choosing a place to stay. On this topic, I'm of two minds. One strategy I employ is to stay somewhere near Puerta del Sol, aka the center of Madrid. In some cases, I choose a nicer hotel (like Hotel Cortezo) further away from the square, while in others a closer (but slightly dingier) one like Hotel Mirador suits the bill better.
On other trips, I like to stay more "in the action," as it were. Rather than needing to be super-central so that I can walk to most places I need to go, I sleep deep in one of Madrid's neighborhoods, usually in an Airbnb. While I've lately taken to too-cool-for-school Lavapies, I'm also a big fan of Chueca (Madrid's de-facto gayborhood) and the colorful La Latina district.
What to Do in Madrid
Eat tapas (and churros) in Plaza Mayor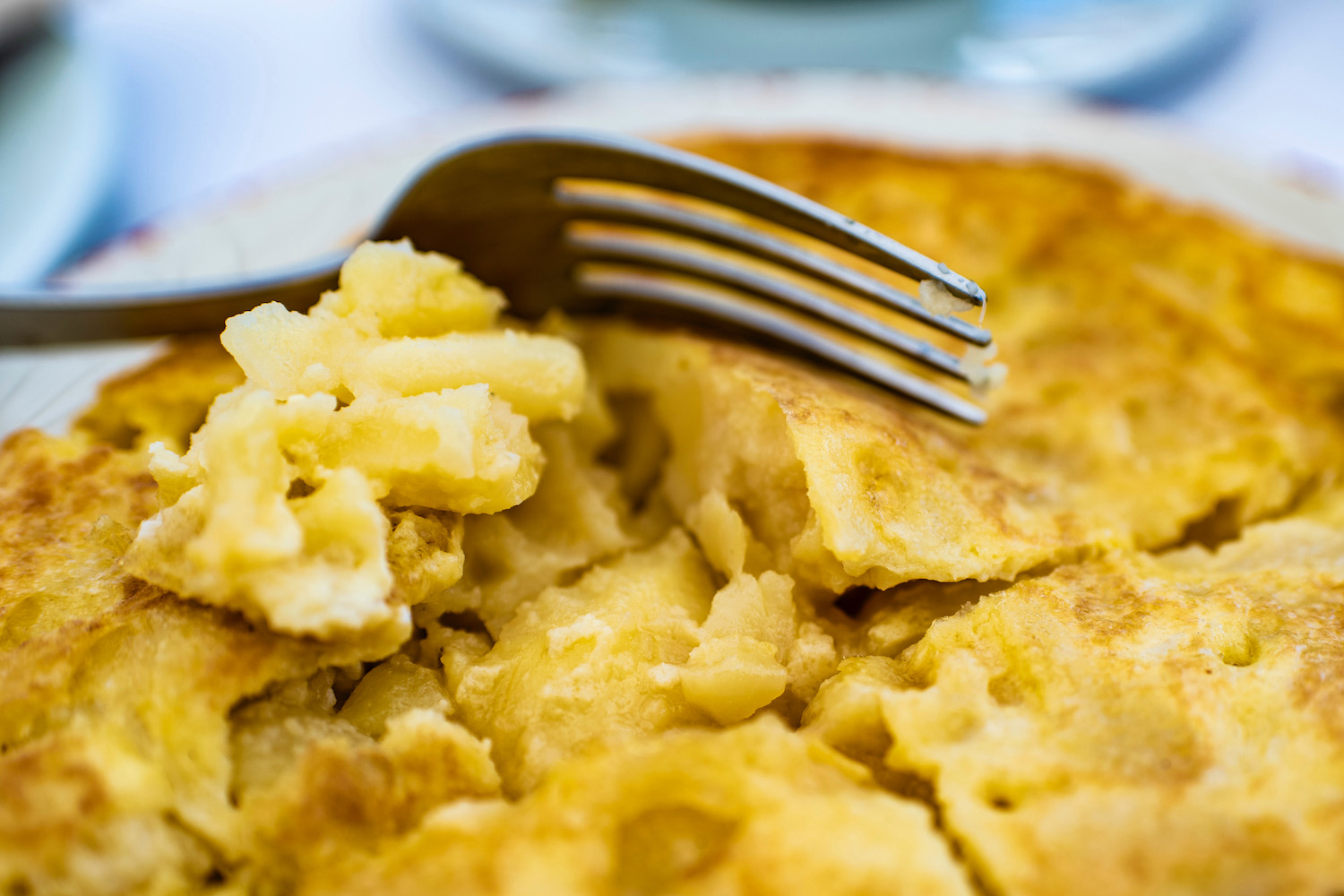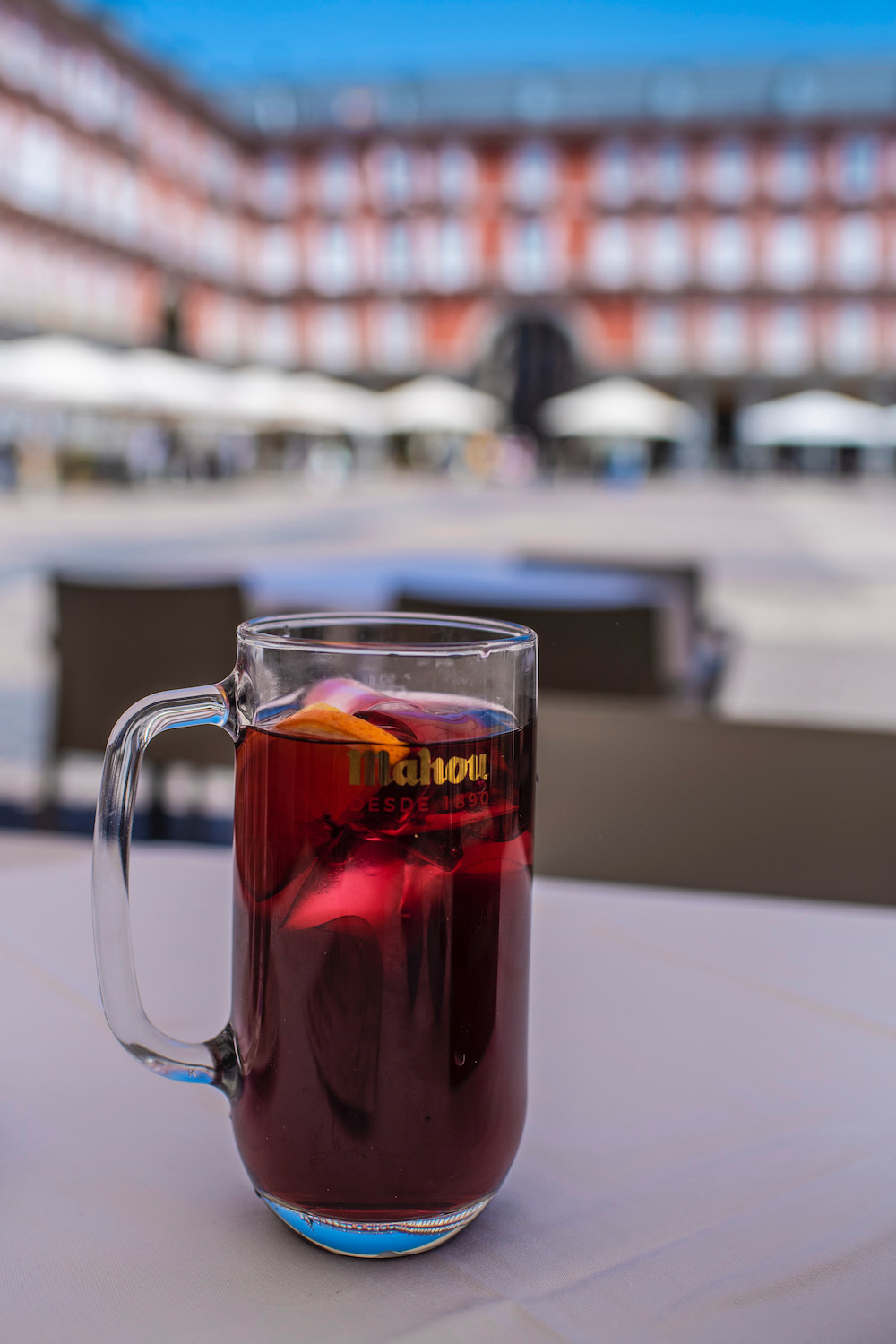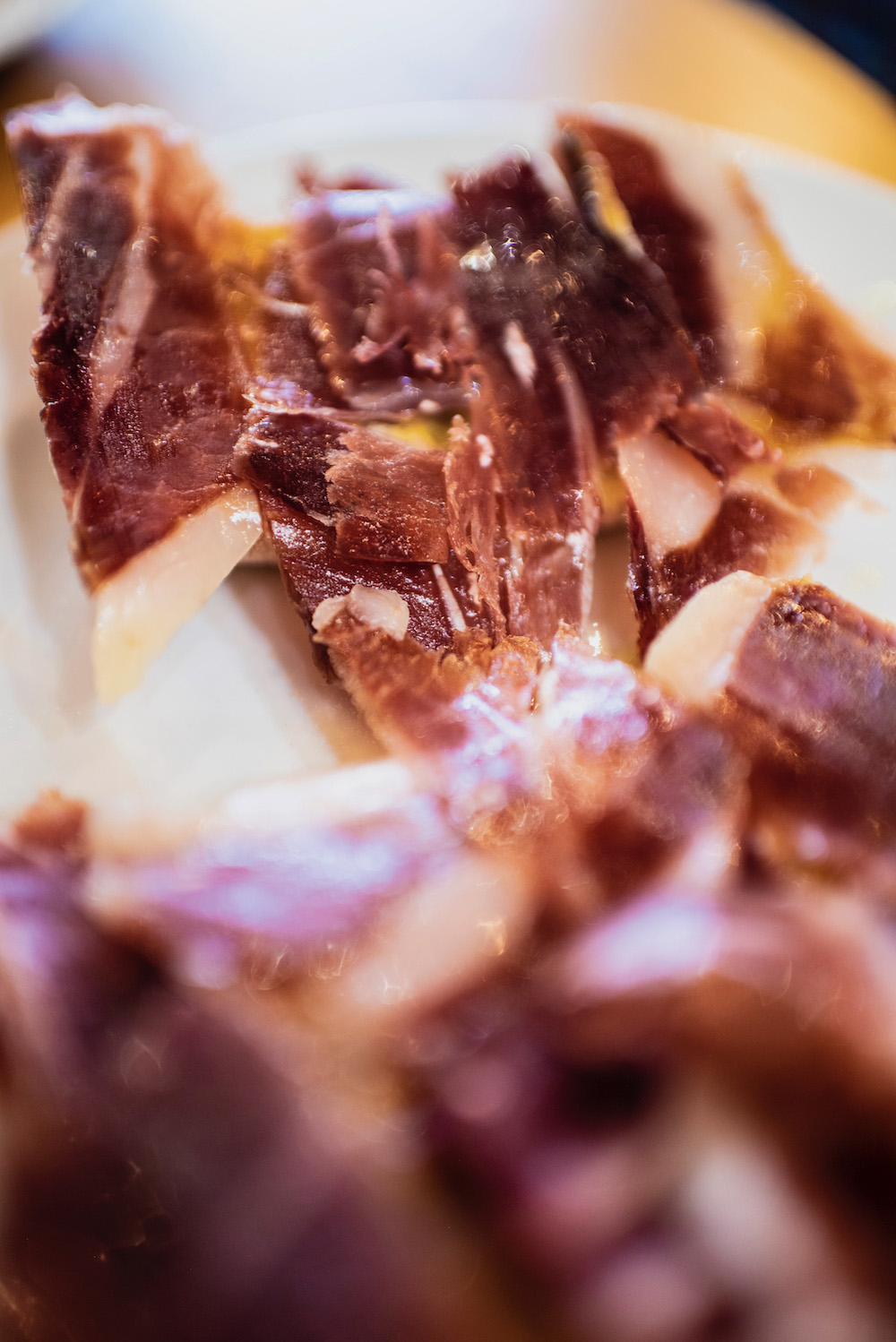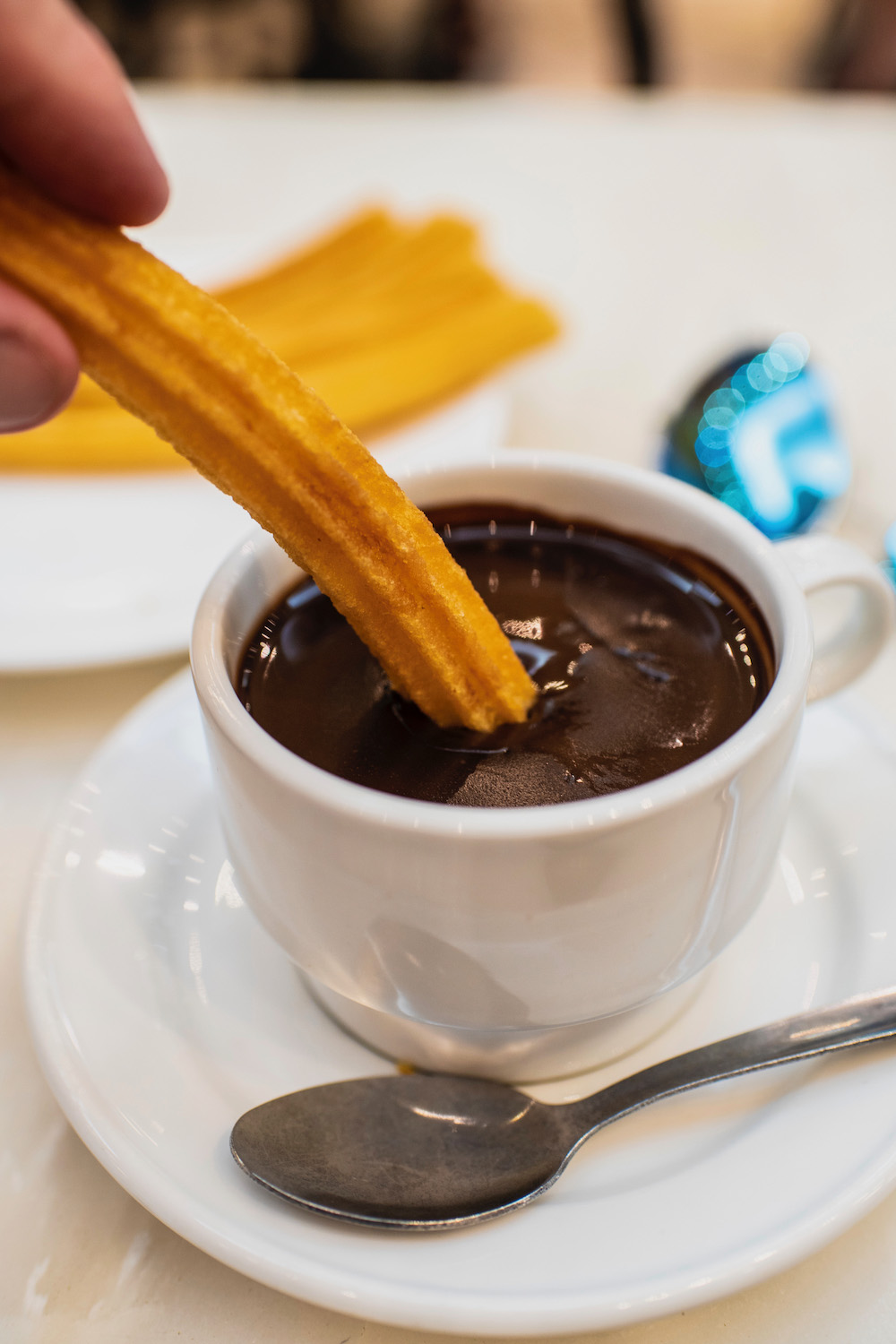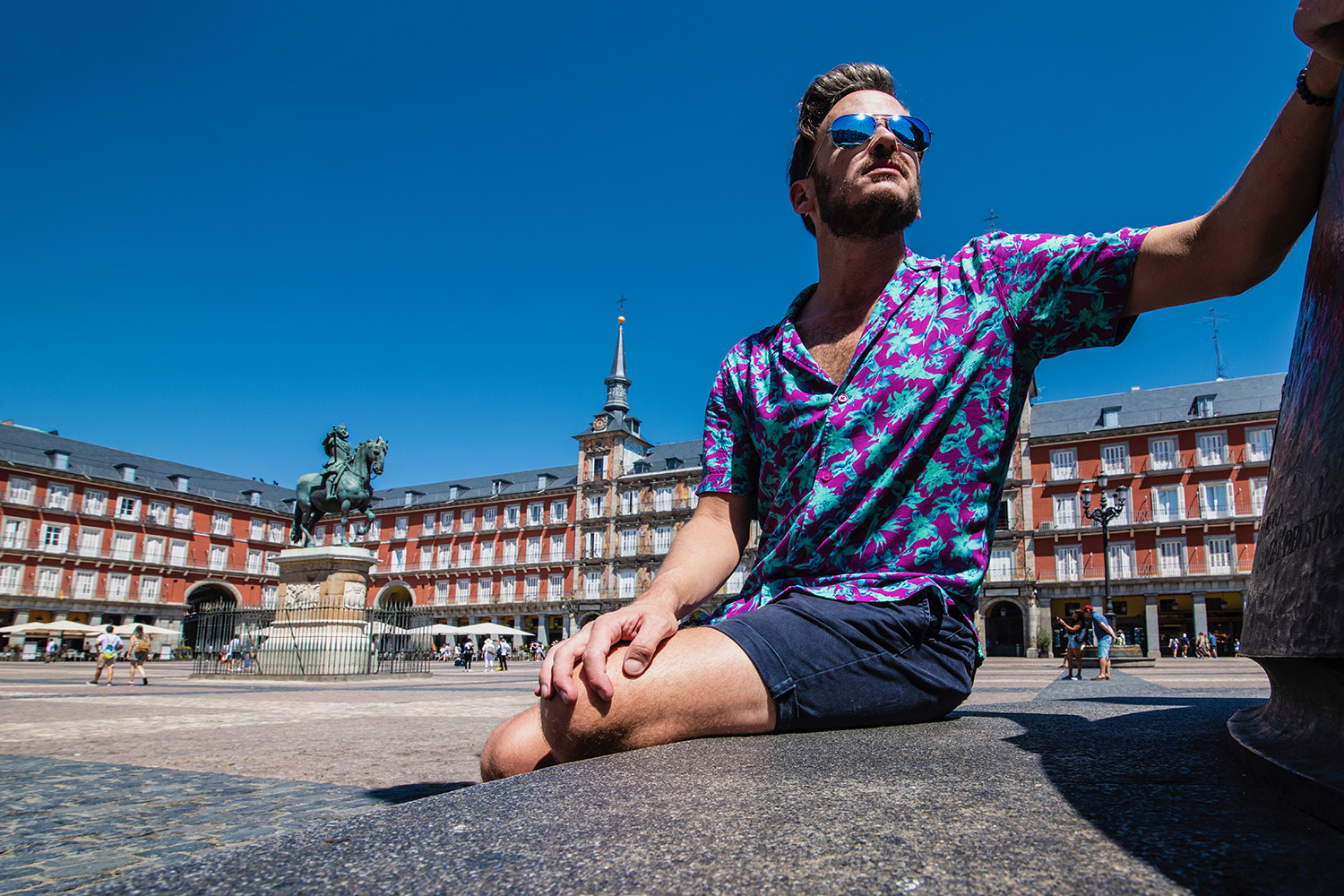 Now, local Madrileños might shudder at the thought of eating tapas (or anything, really) in mega-touristy Plaza Mayor. However, I find that due to its central location and the fact that it is generally picturesque, there's no better place to start your trip. Some travelers will sit down for savory bites, namely a tortilla española washed down with sangria. For something sweeter, head to Chocolatería de San Gines and order hot-from-the-fryer churros served with the thickest chocolate you've ever seen.
Revel in Madrid's grandeur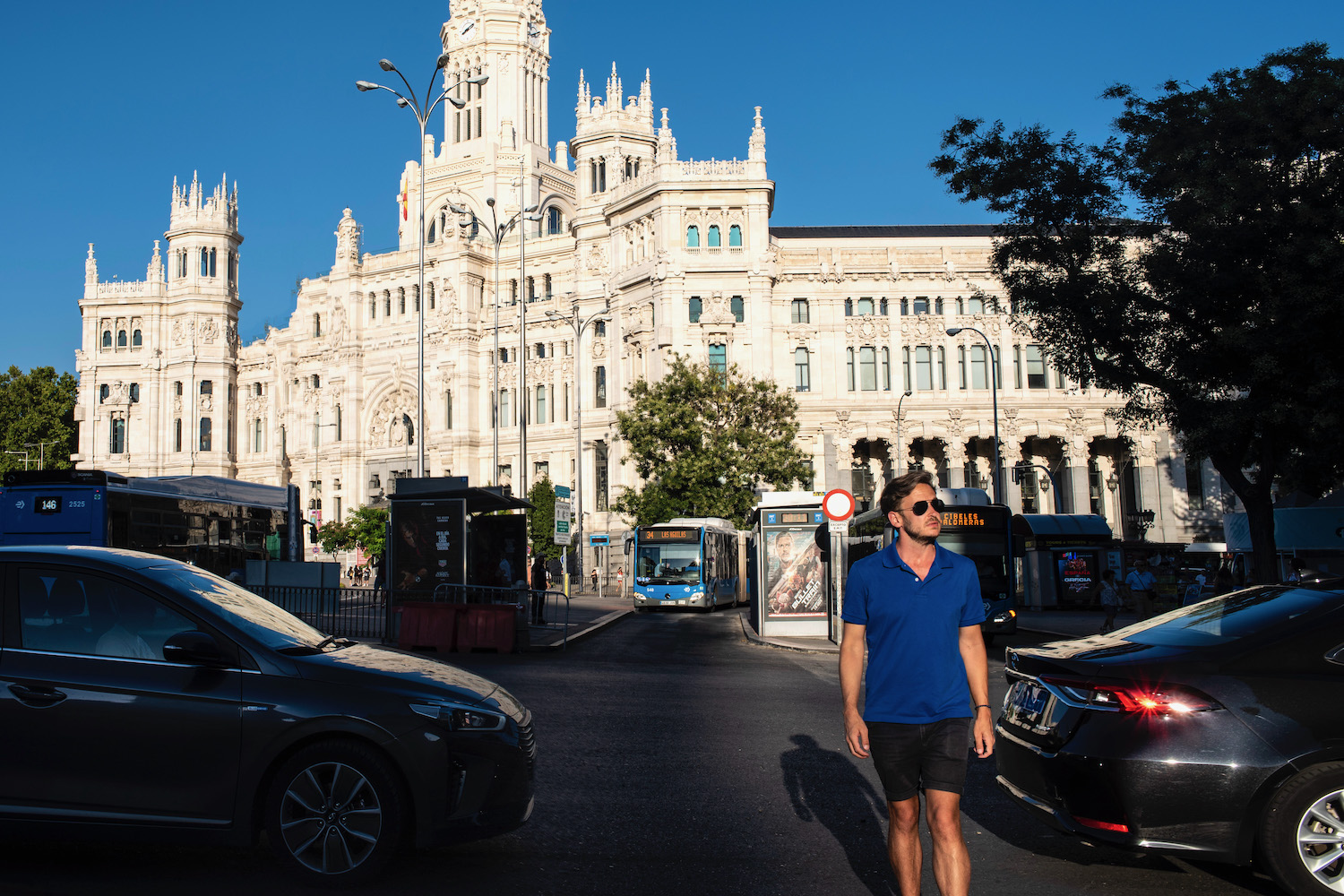 Although Madrid is not quite as iconic as Paris or even Lisbon, it is nonetheless a European capital. Irrespective of how many days your trip to Madrid ends up lasting, you should try to take some of this in. If you want to experience it in a more historical sense, head west to Madrid's Royal Palace, ideally as close as possible to 9 AM, when it opens. You can see it more commercially, meanwhile, along the Gran Vía shopping street, which is especially gorgeous lit up at night, and particularly at Cibeles Palace.
Explore Madrid's many neighborhoods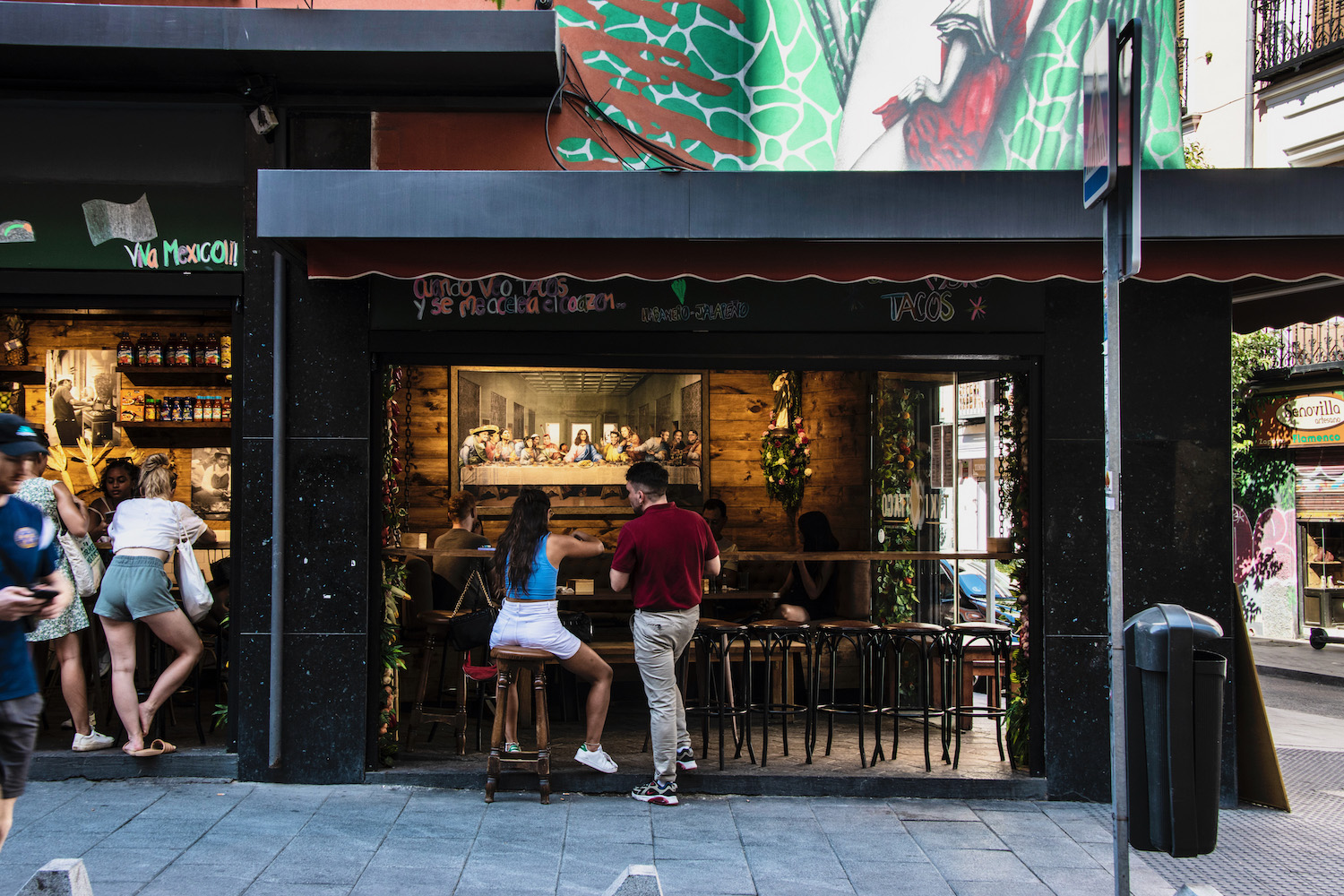 Madrid is something of a conundrum. Although most of its proper attractions are within walking distance of Puerta del Sol in the center of the city, its most interesting urban discoveries are in its outlying neighborhoods, even if many of those aren't actually all that outlying. As I described above, some of my favorites include hipster haunt Lavapies, gay hub Chueca and vibrant La Latina, but to me, the ultimate antidote to Madrid's relative weakness as a "tourist" destination is to go local.
Cool down (or warm up) in one of Madrid's museums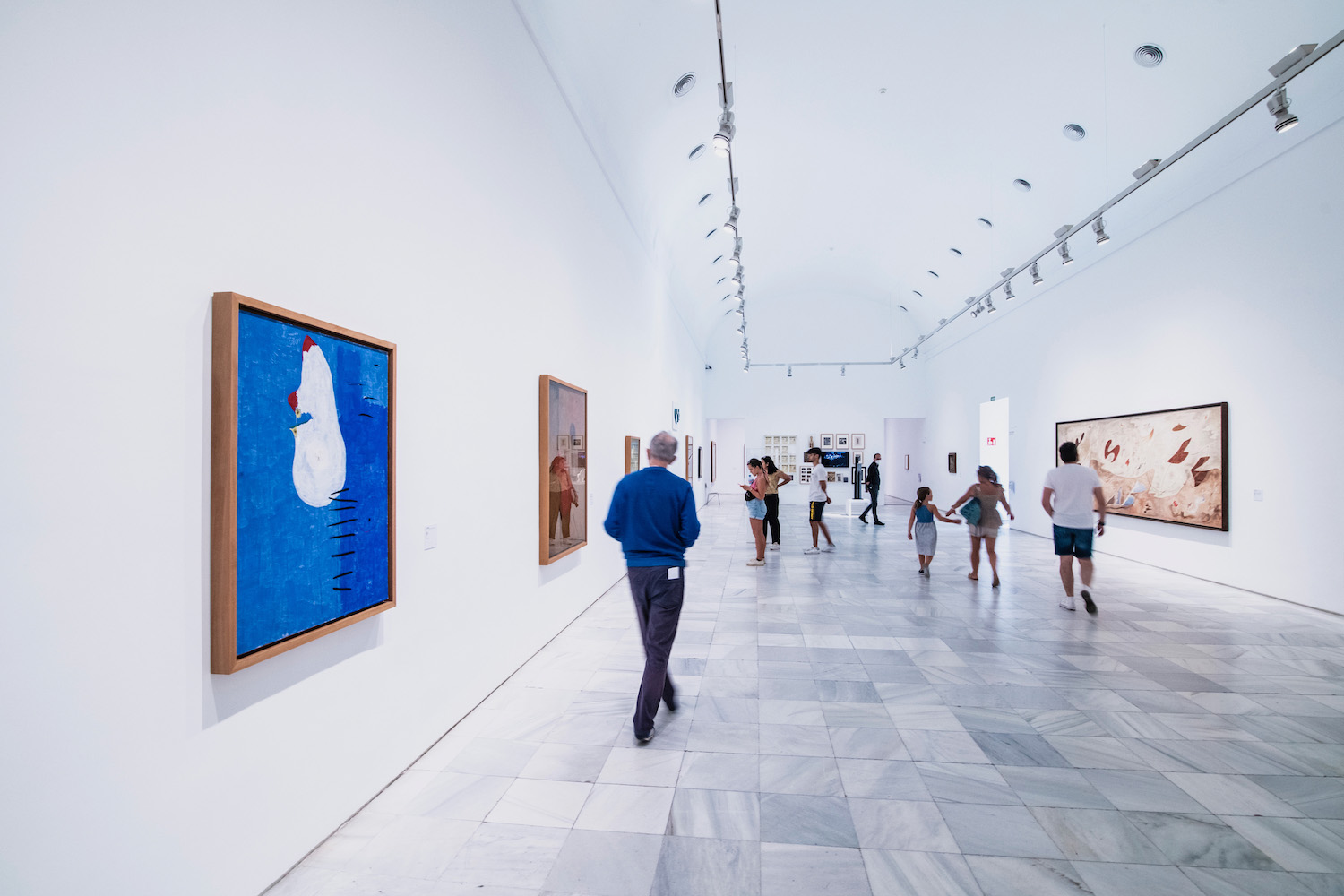 I'm not generally a museum person, but I find myself visiting them more often in Spain's capital than I do in other cities, no matter how many days in Madrid my trip lasts. Part of this is practical: It's often so hot or cold in Madrid that you need a respite from the elements. For example, it's great to pair a walk through the Parque del Buen Retiro with a couple hours in the nearby Museo Nacional del Prado. Another element is that Madrid's museums are excellent: Museo Reina Sofia is home, among other of the artist's works, to Picasso's Guernica.
Day-trip it to Segovia or Toledo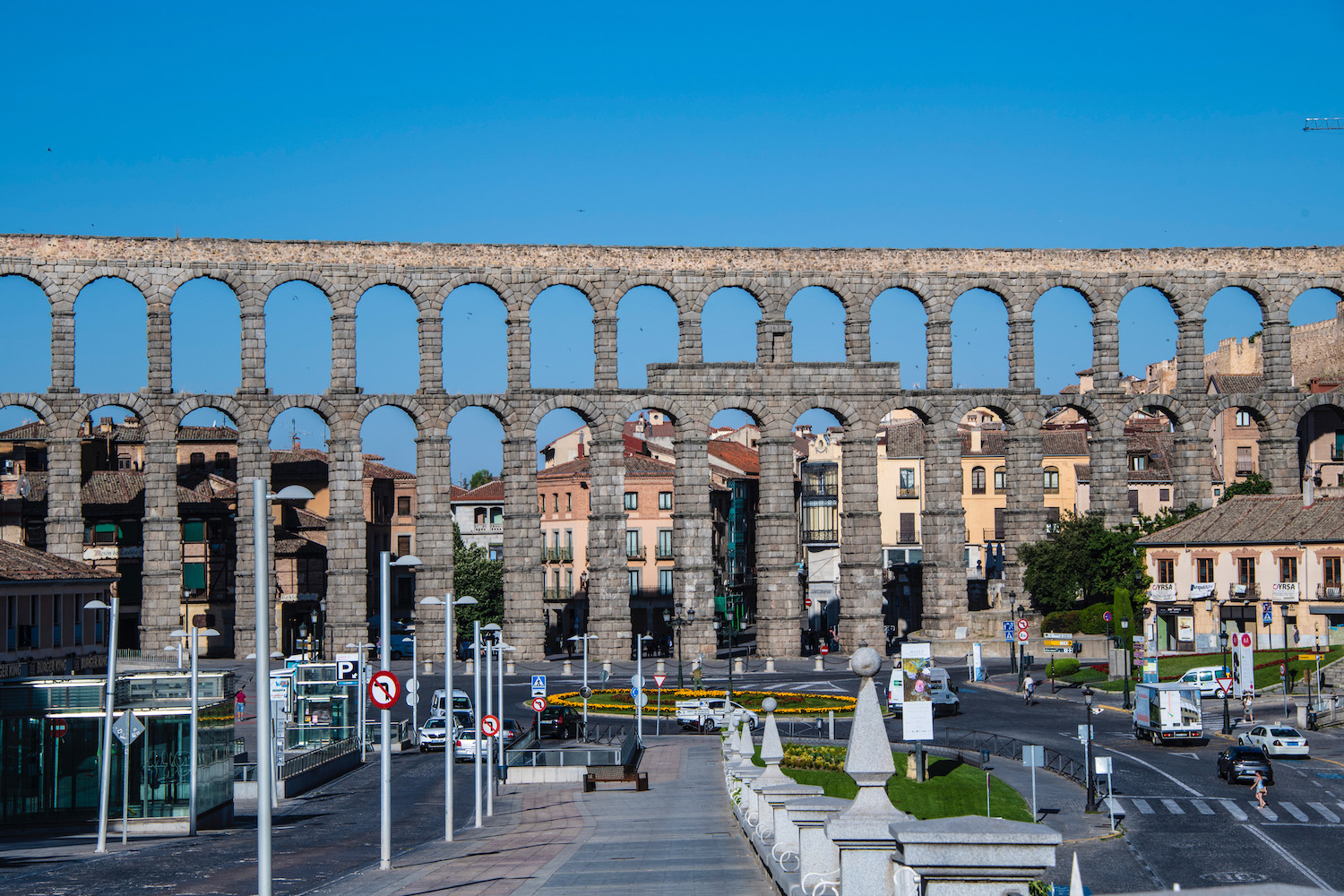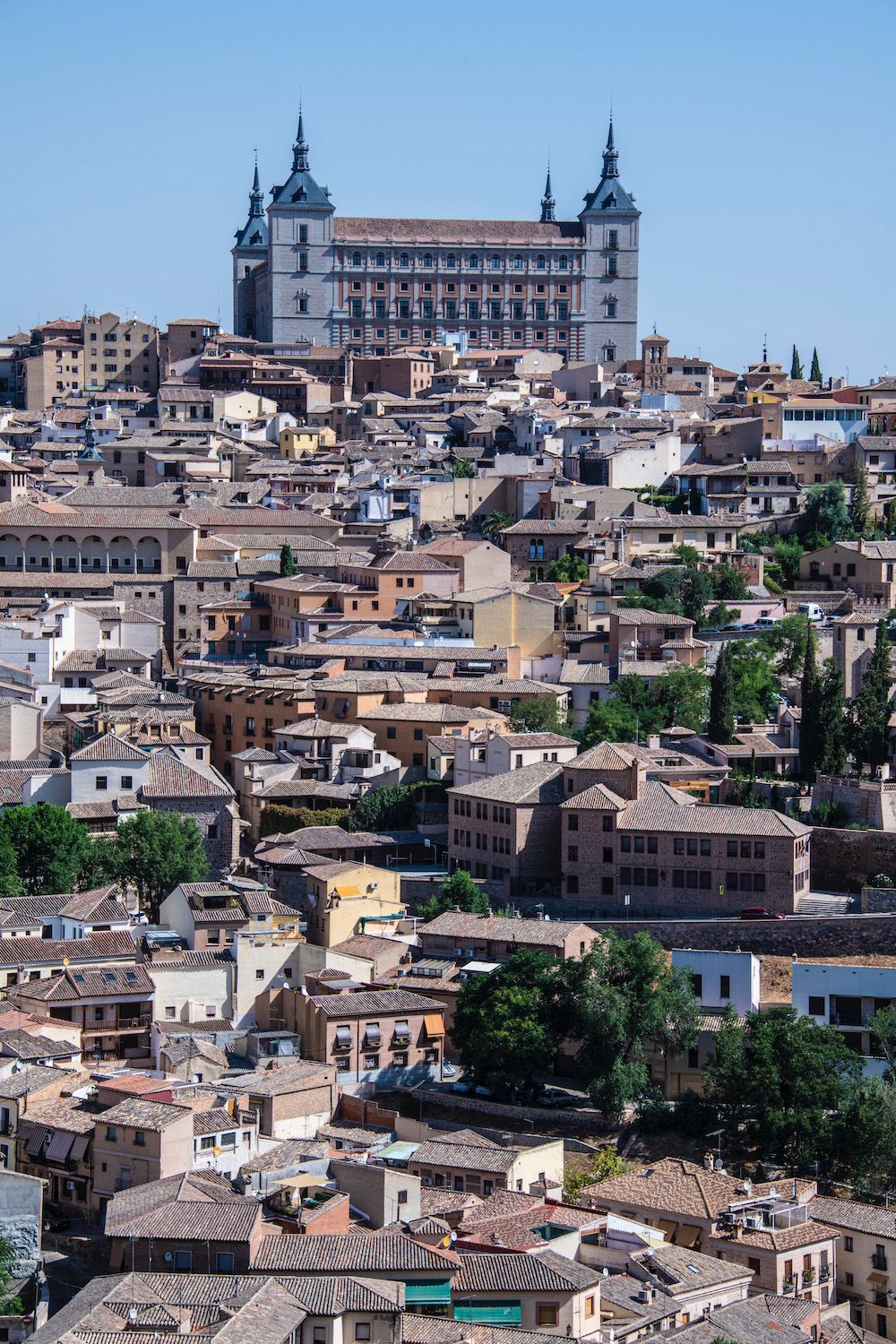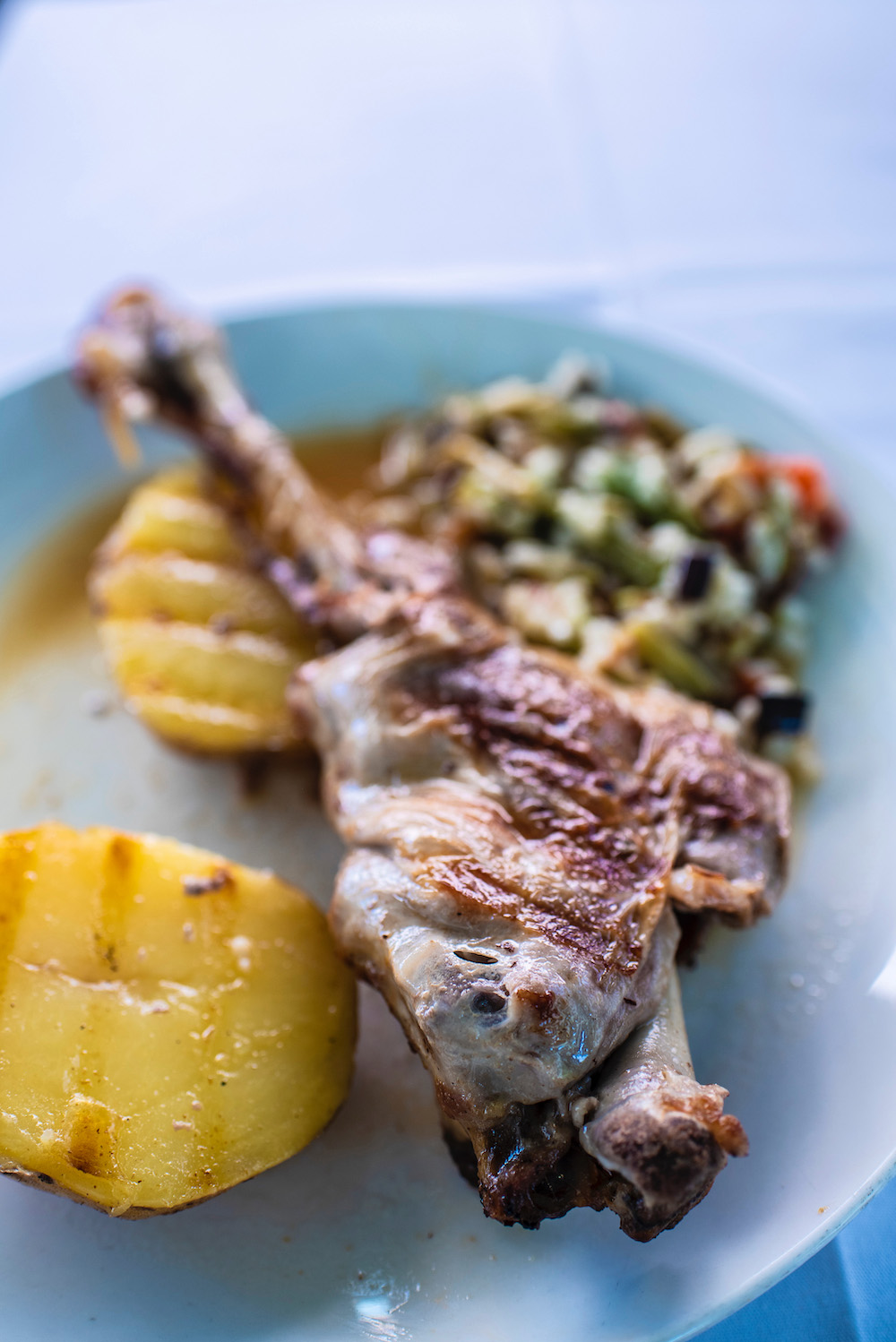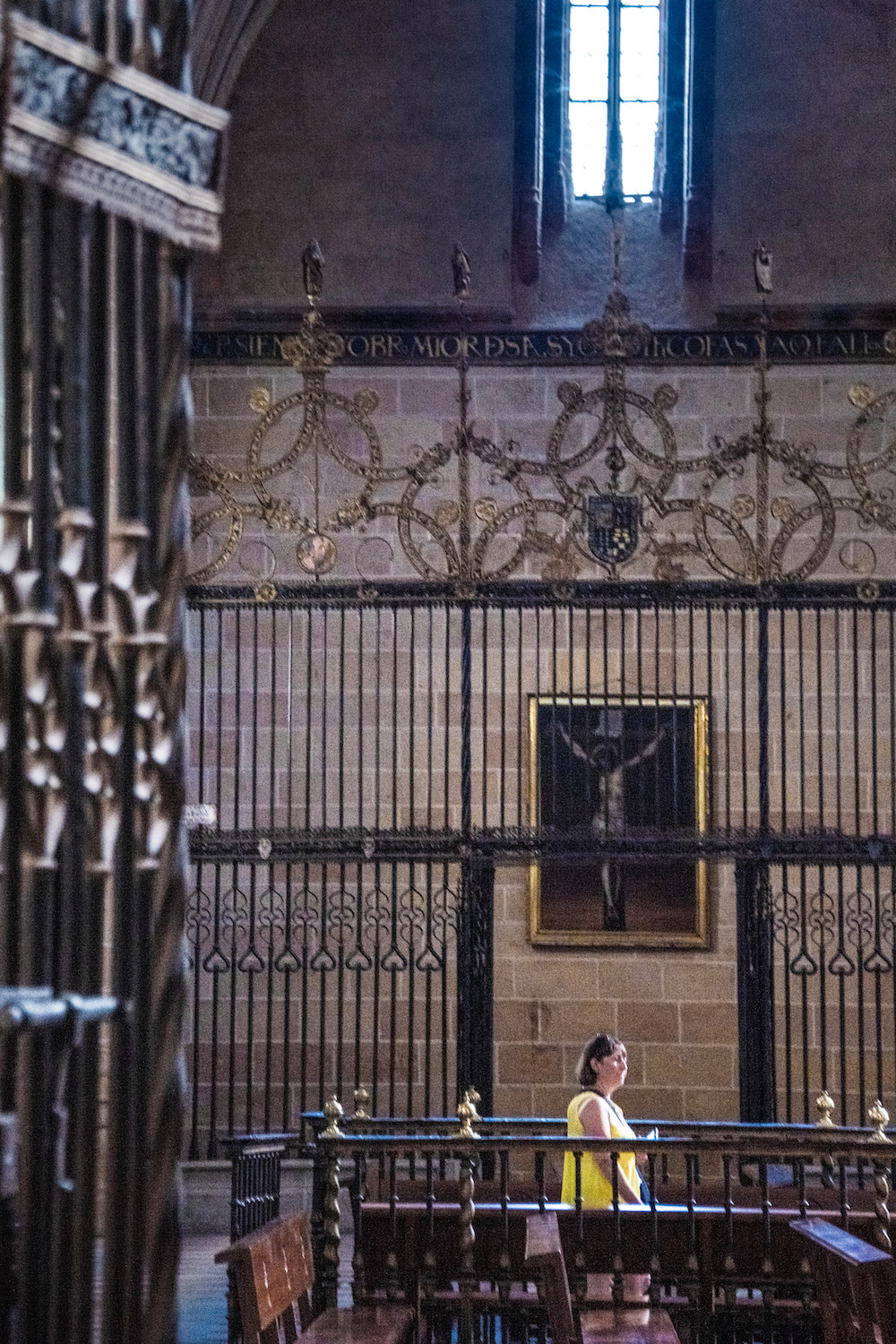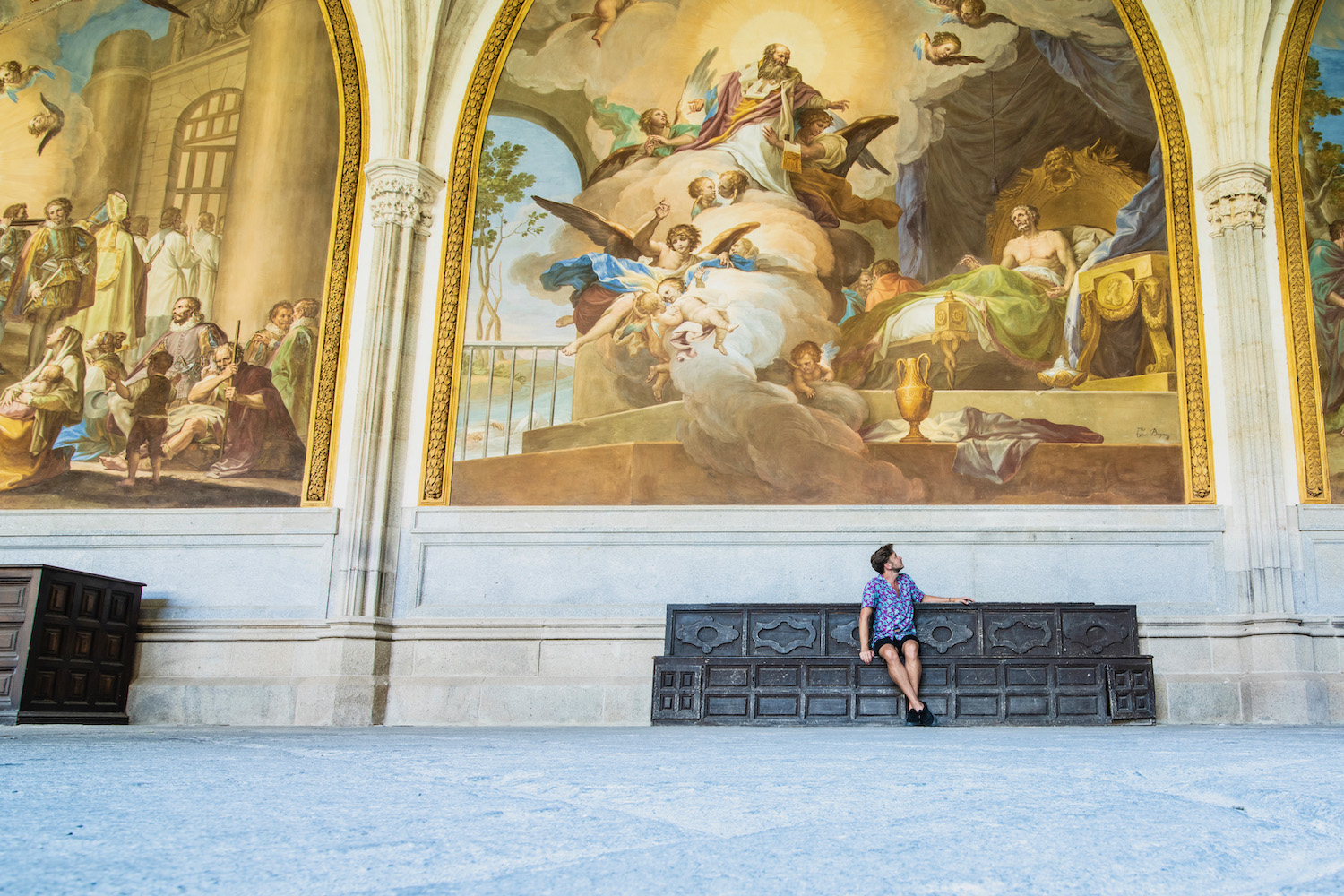 What Madrid lacks in merit as a self-contained destination, it more than makes up for in terms of its location right at the center of Spain. For most travelers, this involves visiting one of two cities: Toledo, a hilltop citadel home to one of Spain's greatest cathedrals and Segovia, whose central architectural feature is the Roman aqueduct running through it. Other potential day trips from Madrid include Ávila and Salamanca, but I find these make more sense of you've gotten the "basis" out of the way.
The Truth About Madrid
Is Madrid worth visiting? This is kind of a moot point, given that you'll almost certainly pass through the city, if only as a matter of necessity. The real question centers of the merits of Madrid as a travel destination, in the context of the rest of Spain. I'll be frank, in this regard: I enjoyed Madrid a lot more before my trips to Spain started exploring the country in more depth and breadth.
On the other hand, this is why I'm a big fan of a "split" trip—in other words, a couple days on the front end and at least a day or two on the back end—no matter how many days in Madrid you end up spending in total. As you snake through Spain, you'll almost certainly look back on your initial time in Madrid with disappointment. However, re-visiting Madrid after having dug more deeply into Spain will allow you to see Madrid for what it is, instead of what it isn't.
Other FAQ About How Long to Spend in Madrid
Is 3 days enough to visit Madrid?
As European capitals go, Madrid is pretty light on "attractions," which means you don't need a whole lot of time for sightseeing, even if you take day trips to Segovia and/or Toledo. As a result, 3 days is probably the most common number of days people spend in Madrid, keeping in mind that it's often split between 1-2 days at the beginning of the trip and then another day or two at the end.
Is 2 days enough for Madrid?
If you want to explore the attractions of central Madrid, and are fine not taking any day trips, you can theoretically get by with just two days in Madrid. However, since I've recommended that you "split" your Madrid trip between the beginning and the end of your time in Spain, only allocating 2 days in total may result in rushed, 24-hour mad dashes on both sides of your Spain itinerary.
Is 5 days in Madrid too long?
In my opinion, if you're coming as a tourist, 5 days in Madrid is too long. There just isn't enough sightseeing in Madrid to take up that many days, and what there is isn't especially exciting compared to what's on offer in the rest of Spain. On the other hand, if you rent an Airbnb and "live" in Madrid for 5 days or longer, you can definitely use that time to discover local neighborhoods, eat your way through tapas bars and enjoy Madrid's world-famous nightlife.
The Bottom Line
So, how many days do you need in Madrid? If I were you, I wouldn't stress about how long you'll end up spending in Madrid. The reality, at least if you're coming to Spain from the Americas (or really, anywhere farther afield than Europe and the UK) is that you'll likely pass through the Spanish capital at least twice. While you should plan on ticking some items off your bucket list on the first swing through, the simple fact that you'll be coming back necessarily takes the pressure off. Do what you can after touching down in Madrid—don't push yourself too hard. Whether you hire me to plan your trip or take care of everything yourself, Madrid will be a lot easier to explore after having discovered the rest of Spain.