One thing I learned, as I planned my own Baltic itinerary months ago, is that there are as many tours of the Baltics as there are travelers who explore this European frontier. While some people (a narrow majority, perhaps) stick to the Baltic capitals of Vilnius, Riga and Tallinn, others prefer to explore the evergreen-encrusted sandbars and boggy forests that make up the Baltic landscape.
Whatever the end goal of your trip, my blissful Baltics itinerary will provide a solid foundation for your own adventure. I have a feeling you'll be booking a flight by the time you're finished reading it!
Practical Matters
When to Visit the Baltics

Conventional wisdom says that Baltics weather is crappy outside the summer months, but climate change has thrown that out the window. Indeed, while only about half my early September days in Lithuania, Latvia and Estonia were sunny, a friend of mine who visited nearly a month later had pristine weather the whole time. Another approach to take, when it comes to the timing of your Baltics trip, is to go during the dead of winter as I did when I traveled to Russia.
Where to Stay in the Baltics

With the exception of certain properties in Vilnius, Riga and Tallinn (properties whose luxuriousness requires you to pay handsomely, I should add), most places you stay during your Baltic itinerary will be unremarkable—and that's being kind. Indeed, while I loved my stay at Tallinn's Villa Hortensia, and would've preferred to have slept at Hotel Justus in Riga, had my plans not changed at the last minute, most of my Baltic hotels were too unremarkable to remark upon.
How to Get Around in the Baltics

My approach to Baltic transport was as eclectic as the Baltic States themselves. While I subsisted primarily on cheap Lithuania trains and buses, and traveled by bus on my only day trip from Tallinn, I rented a car in Latvia. While I'm hesitant to characterize this as a mistake (though it was certainly an expensive choice whose ROI was questionable), I'd say that for most Baltic itineraries, public transport should be sufficient for getting around.
Money, Costs & Communication


Are the Baltics expensive? In a word no, though there are exceptions to this rule. For example, while I never paid more than 10 euro for a meal in Lithuania, and had several bus fares there I could pay with small change, prices in Riga and Tallinn were more in line with those you find in the better-known capitals of Europe. Overall, I'd say that most travelers can expect to pay around 100 USD per person, per day in the Baltic States, though backpackers can probably go as low as 50; there's no upper limit, for better or for worse.
Lithuania
Vilnius

Most every Lithuania itinerary will start in the country's capital Vilnius, though this shouldn't be a default decision. Rather, Vilnius' sprawling Old Town is a thing of beauty, whether you look out onto it from Gendiminas Castle Tower at sunset, or wake up early to traipse through the courtyard of Vilnius Cathedral before anyone else gets there.
Trakai and the Hill of Crosses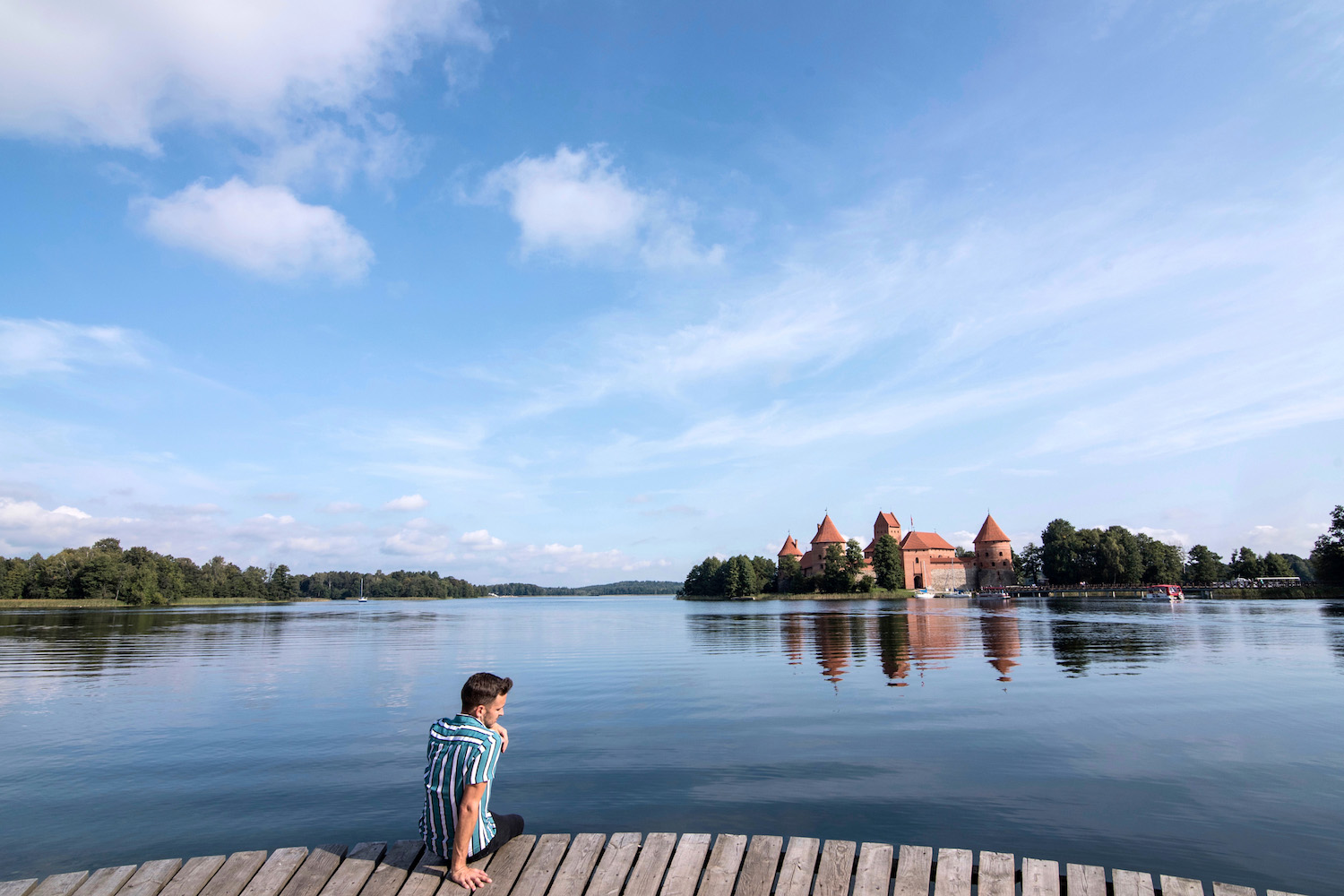 There will be plenty of castles on your Baltics itinerary, but there's no place like Lithuania's bizarre Hill of Crosses. On the other hand, the Vermillion-roofed Trakai Castle is perhaps my favorite fortress in the entirety of the Baltic States, even if seeing it on a day trip from Vilnius (the second of my 12-day Baltic adventure) did prove a little anti-climactic.
Klaipeda and the Curonian Spit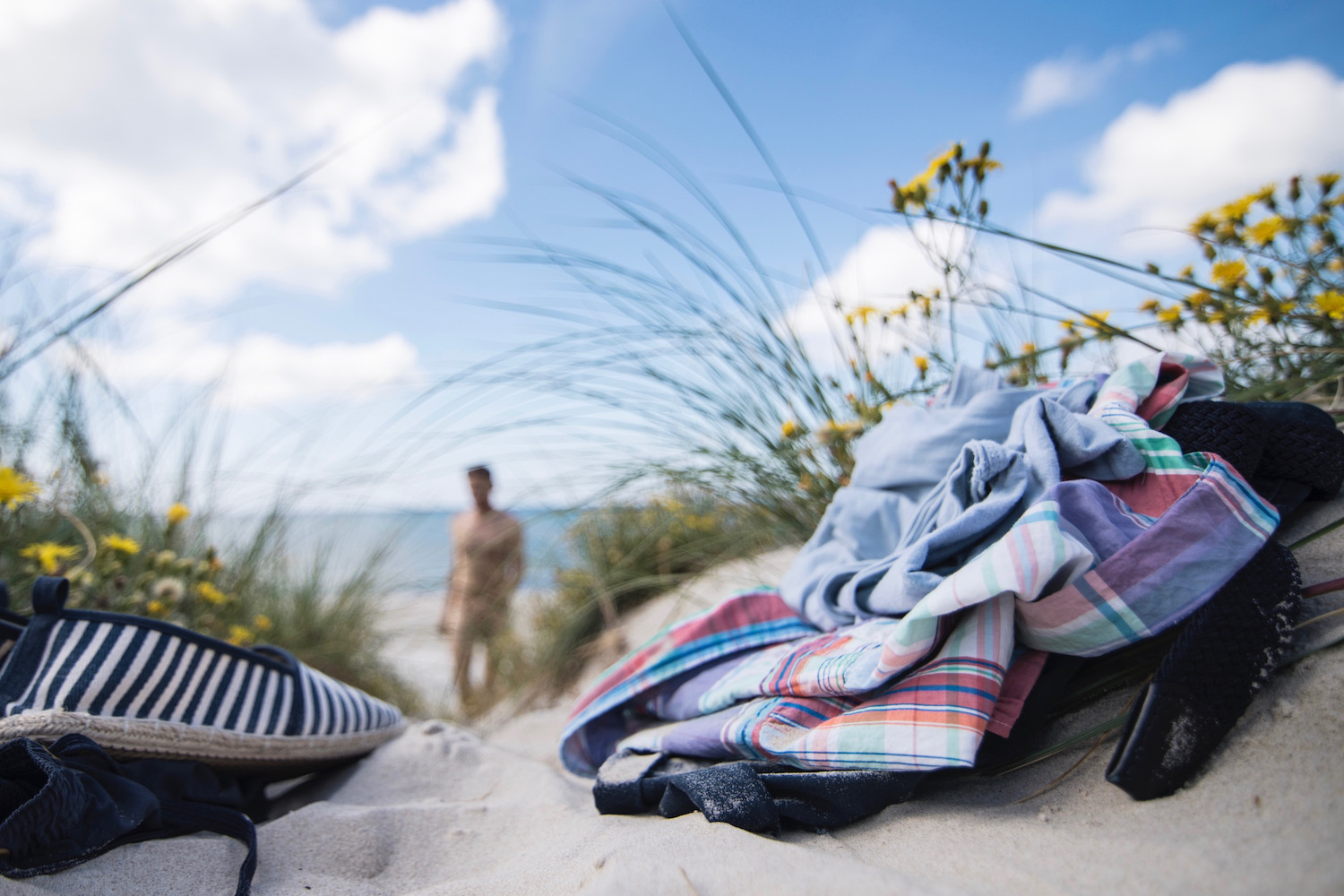 Likewise, most people's Baltics travel will visit the Baltic Sea at some point—the clue is the name. While beaches and islands in Latvia and Estonia have their own charm, nothing in those countries comes close to Lithuania's Curonian Spit. A 60-mile sandbar whose wild dunes and charming Nida town are fully worth the trek to Klaipeda city, the Curonian Spit is home to the most beautiful beaches in the Baltic States.
Latvia
Riga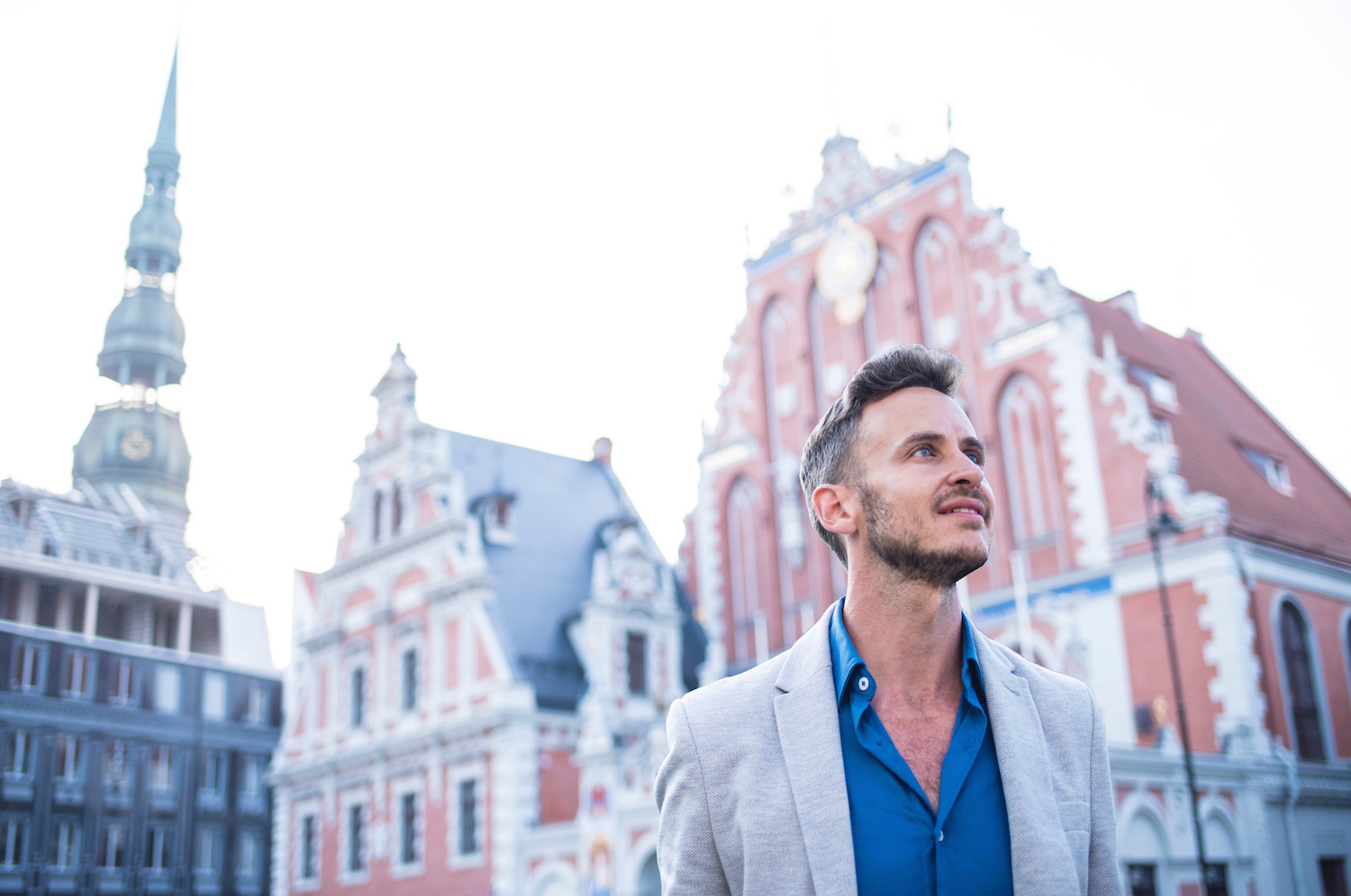 Many travelers wonder how many days in Riga they should spend; I always answer simply: All of them. Then I follow up, explaining that since Riga is near the geographical center of Latvia, it will be their home base. They'll sleep there every night, though most will only spend a day or two explore Old Town Riga and the Art Nouveau architecture on offer just to the north of it.
Jurmala and Liepaja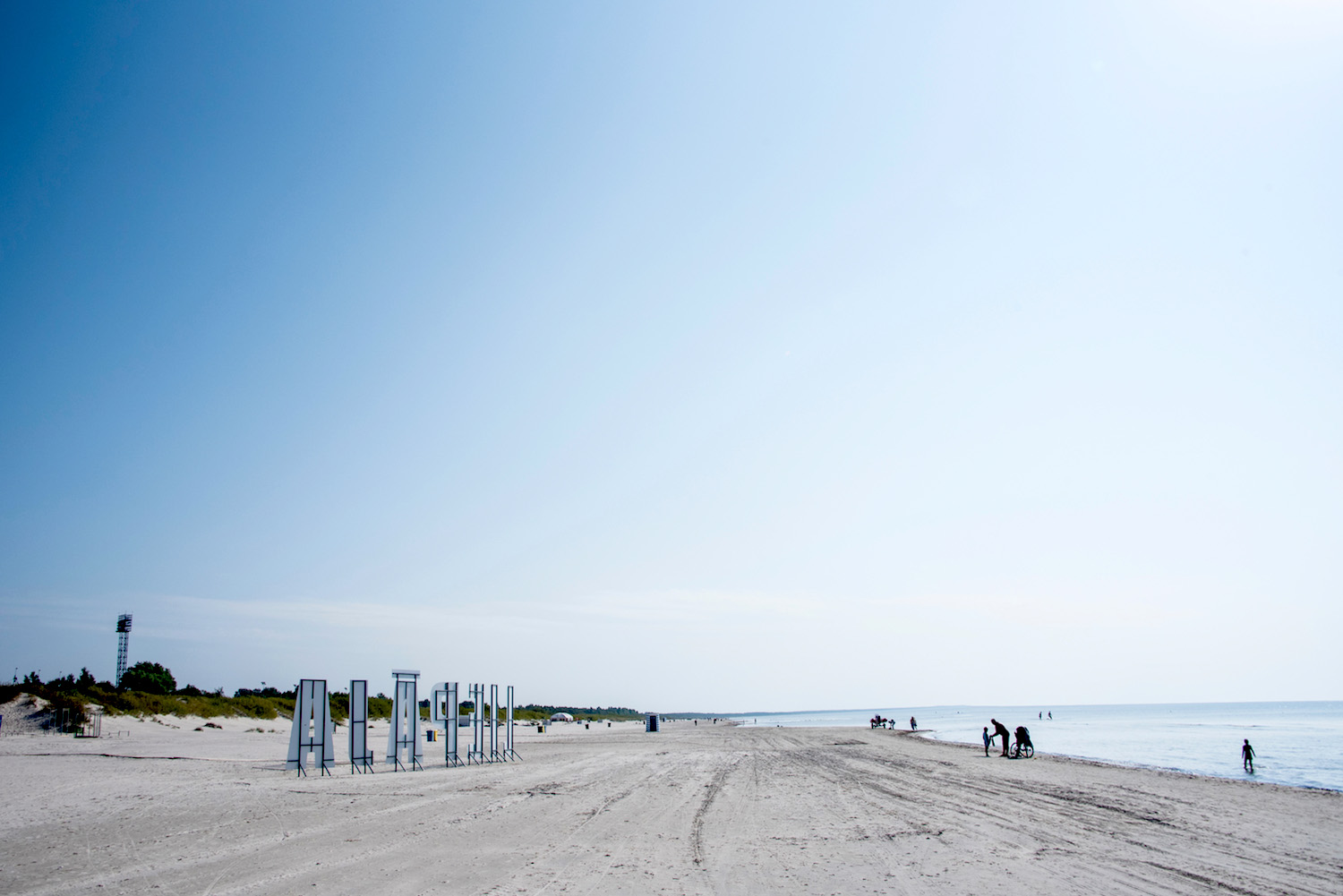 My fawning for the Curonian Spit above notwithstanding, your Baltic itinerary is likely to visit the beach in several countries; in Latvia you have two main options. If you plan to travel by public transport and simple want to see the sea, get a bus to Jurmala, which is only 30 minutes from Riga and whose name literally means "Beach." Liepaja, on the other hand, is something of a mini-Riga (and a more Soviet-style one at that), though its beach is disappointing, in my opinion.
Cesis, Kuldiga and Rundale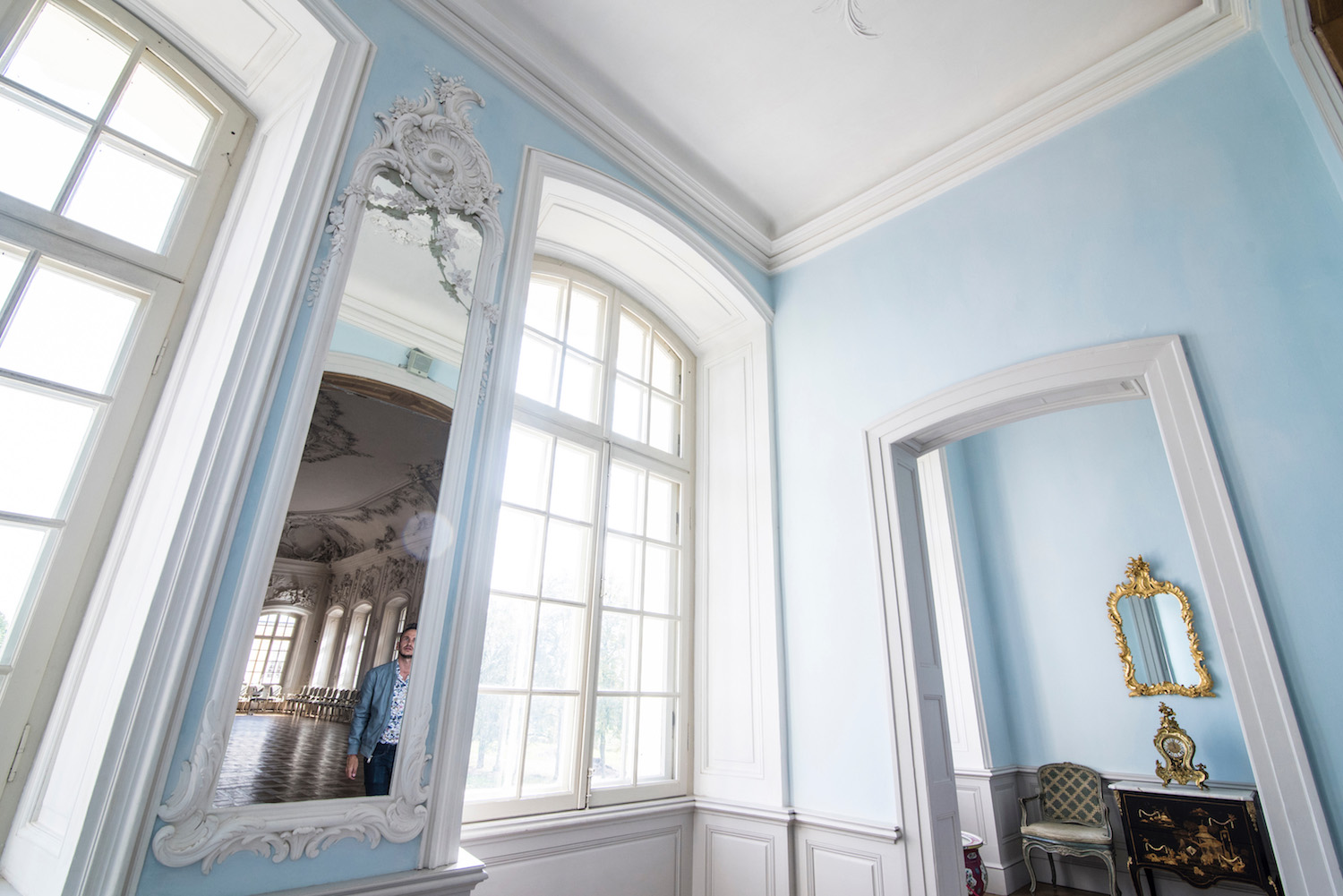 Having a car, though I previously expressed regret about my decision to have rented one, greatly opens up possibilities for your Latvia itinerary. For example, while travelers dependent upon public transport could probably only fit one of the three destinations listed above into their destination, a car allows you to see the castle towers of Cesis, the wide waterfall of Kuldiga and the Versailles-like palace at Rundale in one day.
Estonia
Tallinn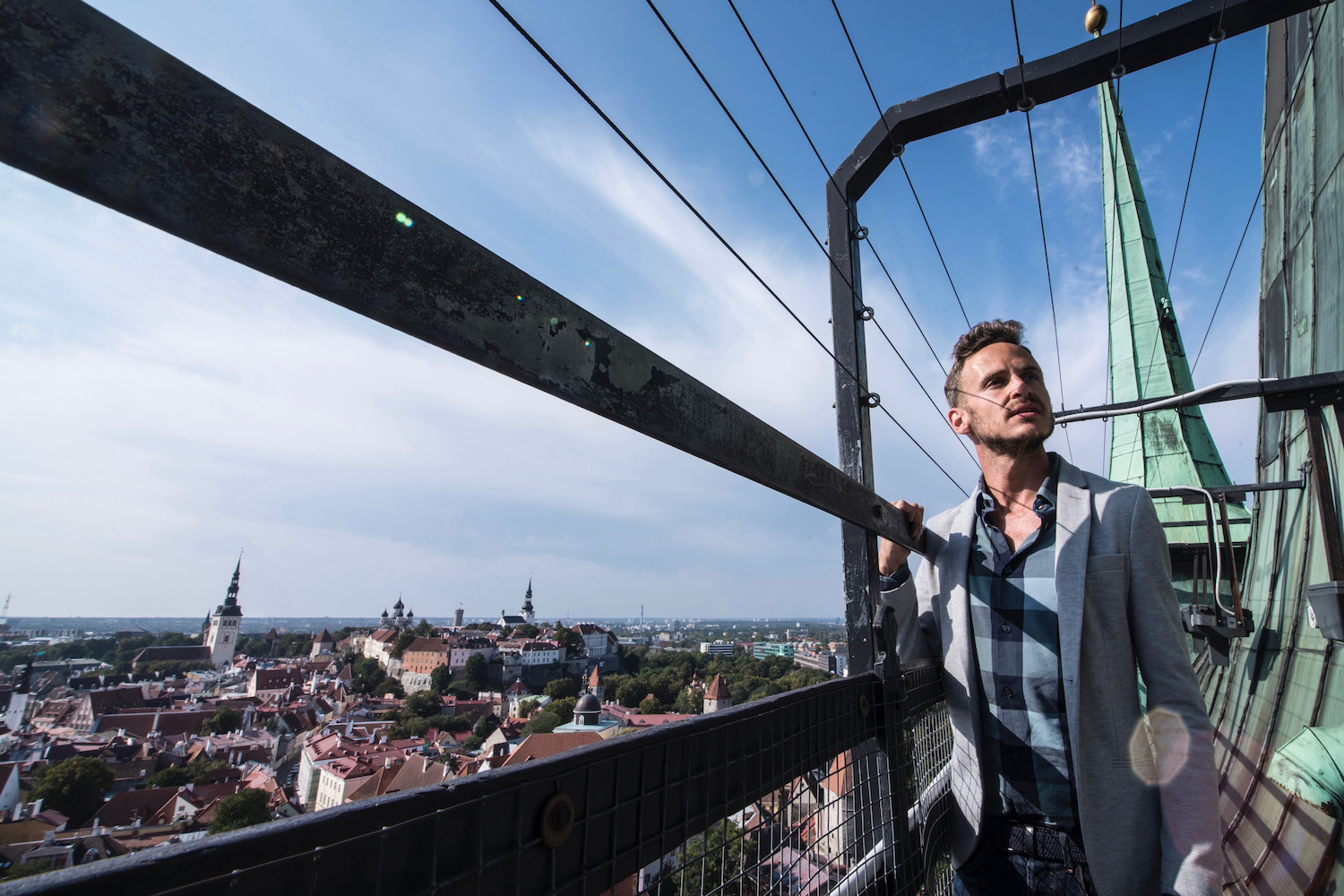 Estonia's capital is simultaneously the most beautiful city in the Baltics region and also the most disappointing one. I don't say this to insult Tallinn, of course, or to suggest there's nothing to see outside its Old Town—Kadriorg Palace refutes that notion on its own. Still, I can't help but conclude that the city shows all its cards pretty immediately, pretty as they may be. If you feel the way I do, you can always take a day trip to Helsinki.
Lahemaa National Park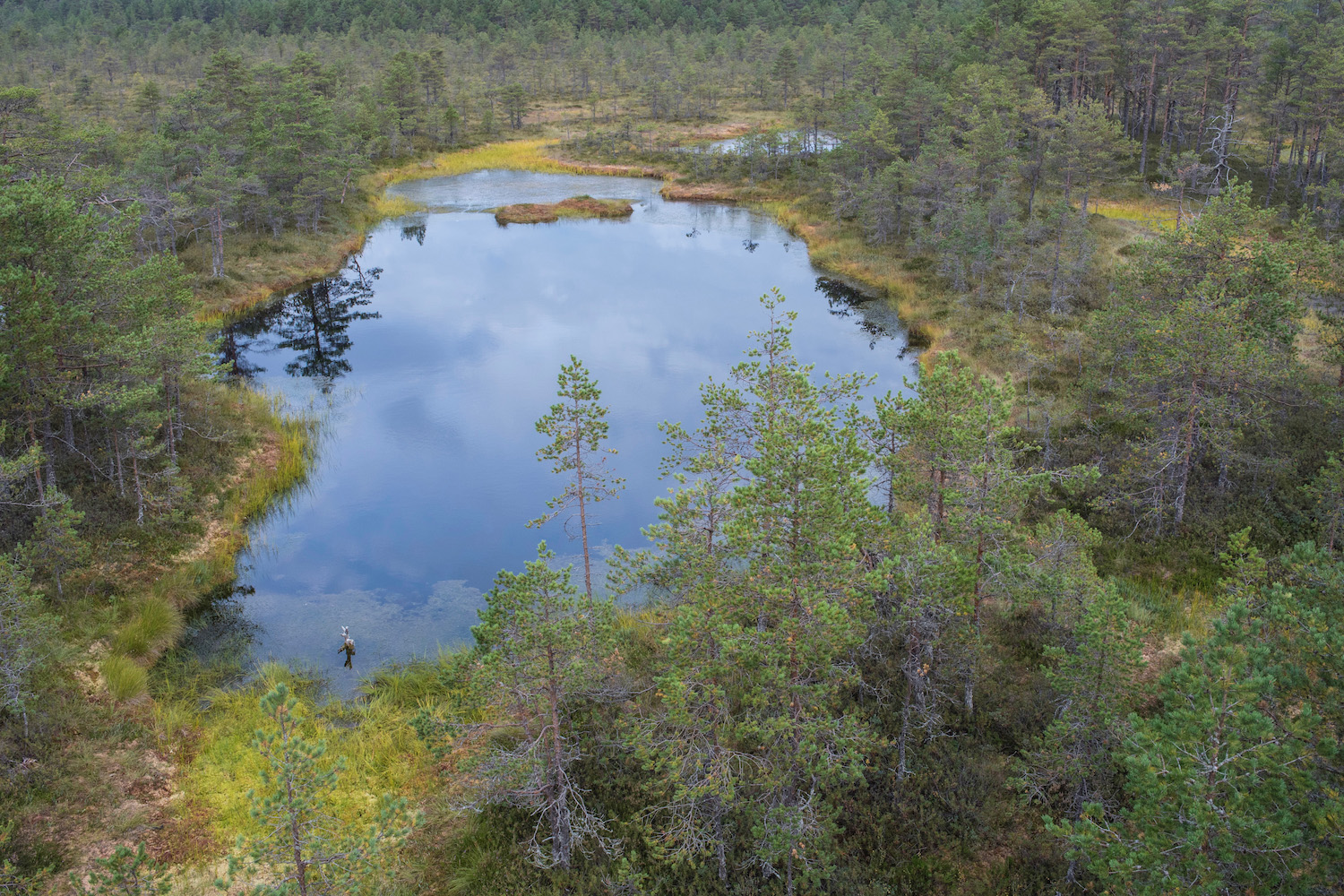 The best Baltic itinerary will always include time in a swampy forest, which is why a day trip from Tallinn to Lahemaa National Park (whose star attraction is, well, a bog-filled forest) is such an iconic addition to make to your trip. The bus from Tallinn to Viru Bog takes less than 35 minutes, while the entire loop around the bog (including a trip up the not-so-high observation tower) can be done in less than two hours, all-in.
Saremaa Island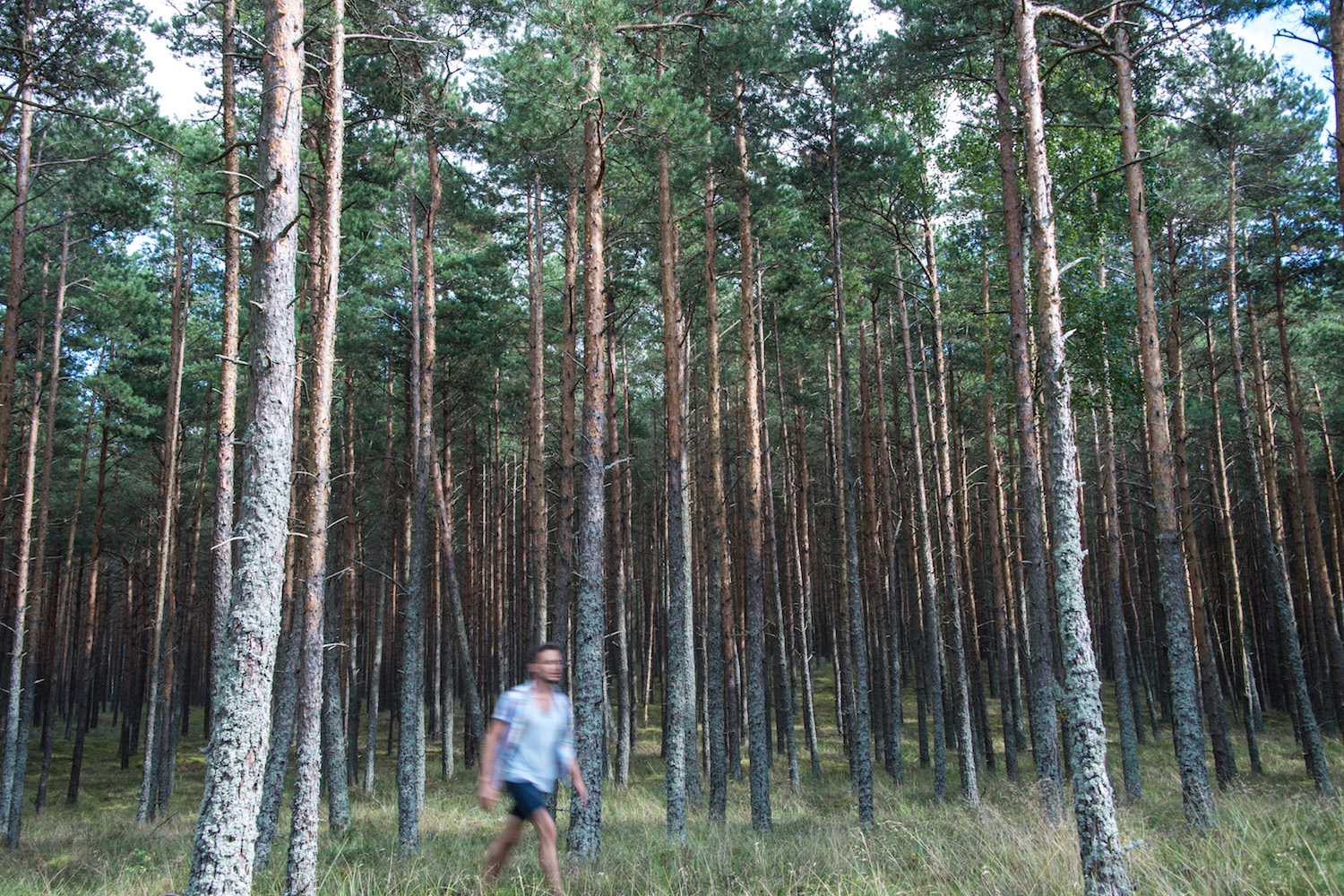 Many an Estonia itinerary will include a visit to the much-hyped (among Estonians and those familiar with the country, anyway) Saremaa Island. However, if you this includes yours, you should keep in mind that it's not very easy to visit on a day trip from Tallinn. The island is larger than it looks on the map; buses aren't so frequent and are also not extremely quick. Book a hotel here, if you have enough time.
How Many Days Should You Spend in the Baltics?
One thing my Baltics itinerary doesn't specifically delineate is how long your Baltic trip should last. Personally, I found a little under two weeks—which is to say four days each in Lithuania, Latvia and Estonia—provided a sufficient balance of the culture, cities and nature that make this part of the world so special.

You can adjust this up or down, depending both on the length of your own Europe itinerary, as well as whether you're solely headed here, or to other parts of the continent.
Read More About the Baltics
Other FAQ About Visiting the Baltics
Which is the best Baltic country to visit?
In my opinion, Lithuania is the most interesting Baltic country to visit. After you've had your filled of architecture and history in Vilnius, you can head to the coastal city of Klaipeda, which is just a stone's throw from the dramatic beaches of the Curonian Split. While Riga (Lativa) and Tallinn (Estonia) are more interesting as cities than Vilnius, the rest of each of those countries are comparatively boring.
How do you travel between the Baltic States?
While buses run between major Baltic capitals, I personally find that flying is the best way to travel between Vilnius, Riga and Tallinn, particularly if you're short on time. AirBaltic, an airline that's hubbed at Riga Airport, makes this especially easy, assuming you put Lativa at the center of your Baltic trip (as you should).
Which is nicer, Tallinn or Riga?
While Tallinn seems more made for Instagram and is certainly a more popular destination, I actually find Riga to be a more enjoyable city. It's much larger and less touristic; the city is as much about its Art Deco district as it is about the quasi-Soviet edificies that stand in various places around its city center.
The Bottom Line
I hope this has helped you plan the ultimate Baltic itinerary, from the eclectic capital cities of Lithuania, Latvia and Estonia, to the subtle fierceness of the landscapes that define the region. Whether you fashion your Baltic trip as I did, or use my Baltic trip plan as a blueprint for your own, one thing is for certain: This oft-overlooked corner of Europe is a part of the world you'll never forget. Make sure to consider hiring me as your Travel Coach if you get stuck planning your trip to the Baltics.