Seeing the country on a map, it's easy to assume how many days in Lithuania you need would be few. When I decided I was going to spend four days in Lithuania as I plotted out my trip to the Baltic States a few months ago, I thought this would be plenty of time—maybe even too much.
While I did end up seeing a fair number of landmarks in Lithuania during my trip, and getting a colorful and eclectic cross-section of the country, I do wish I'd had longer to explore. Here's a rundown of Lithuania's key destinations, as well as my impressions of each and why I think you'll love them (or not).
Where to Go in Lithuania
Vilnius
Without knowing what to expect in the capital of Lithuania, it's tempting to consider Vilnius a perfunctory stop on your tour of the country. But Vilnius' Old Town (which is one of the largest in Europe) floored me, from the moment I first walked under the Gate of Dawn from the last sunset I watched from the tower of its medieval castle, and I can't imagine your case being much different.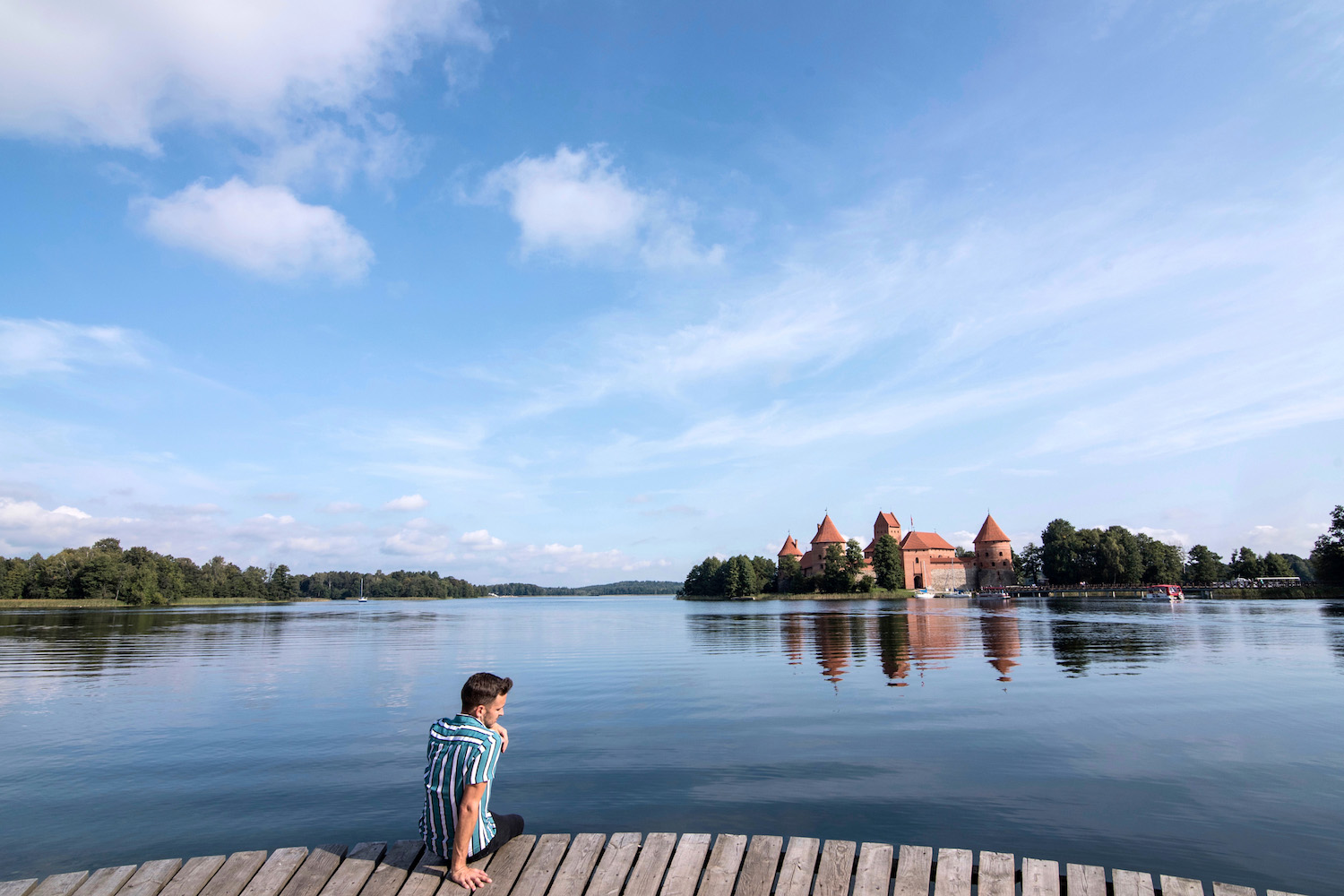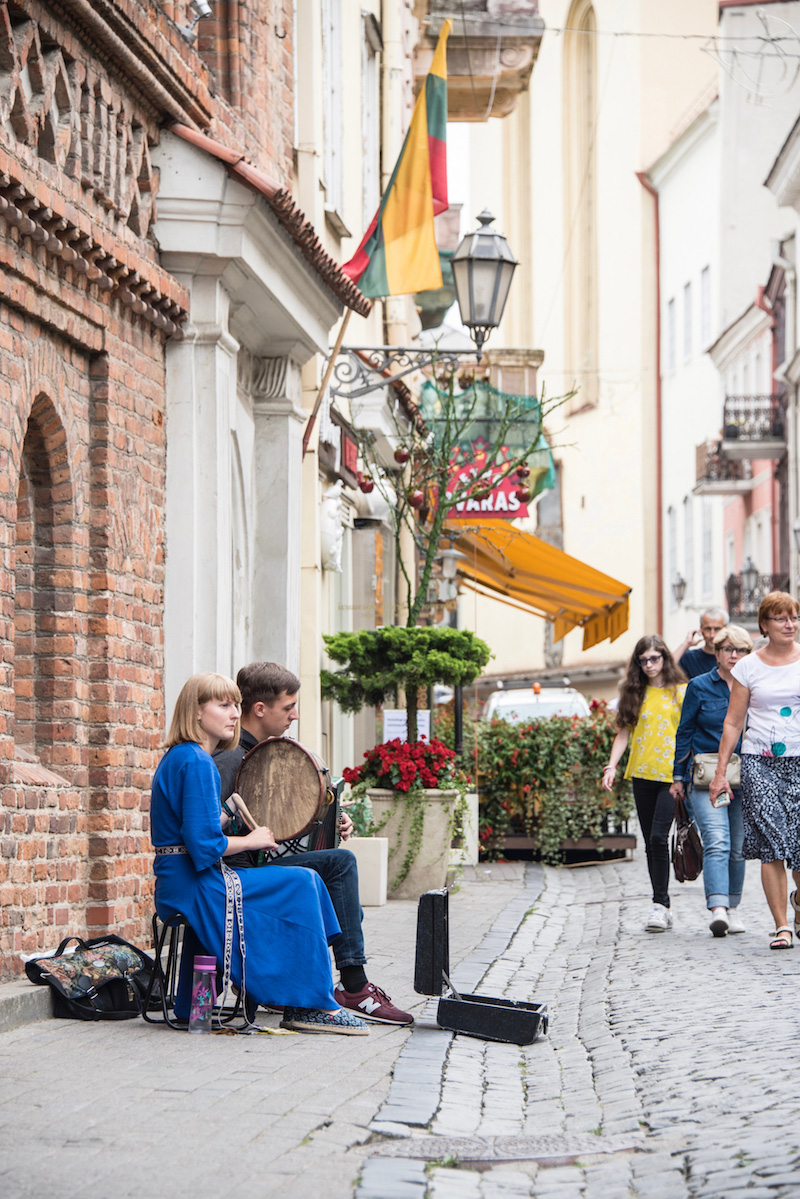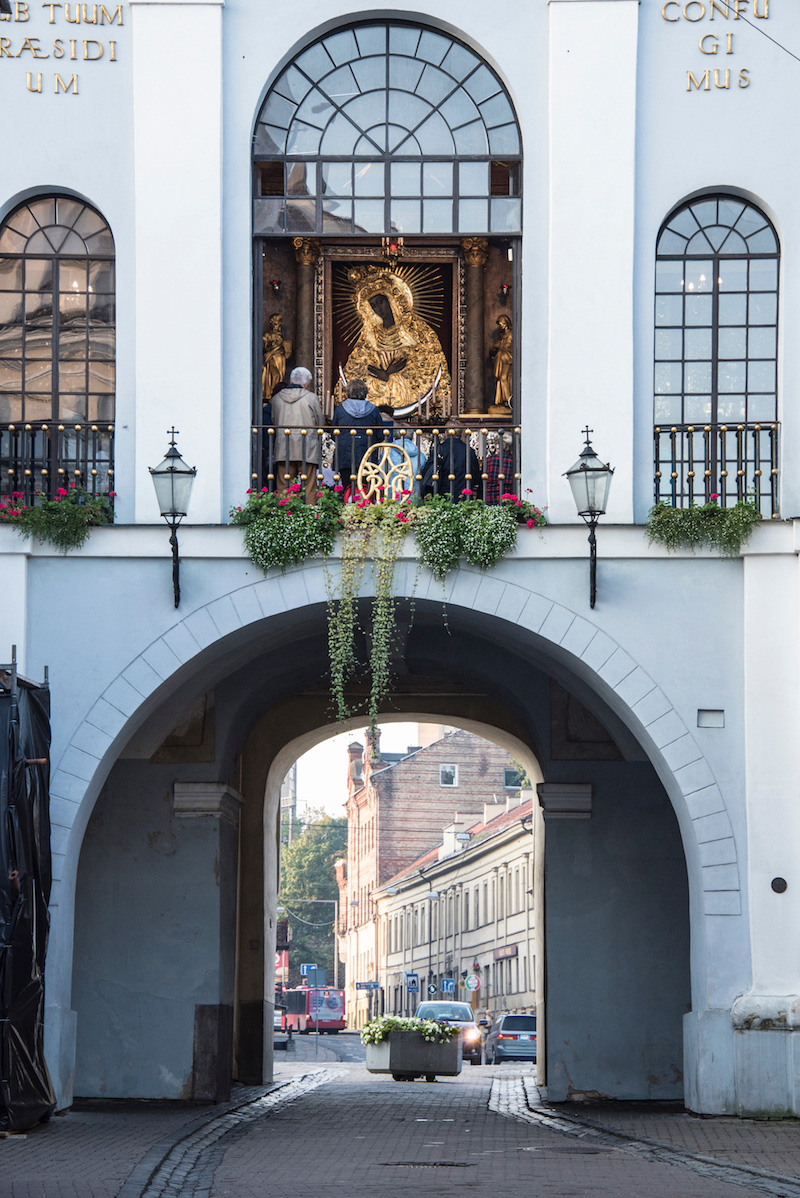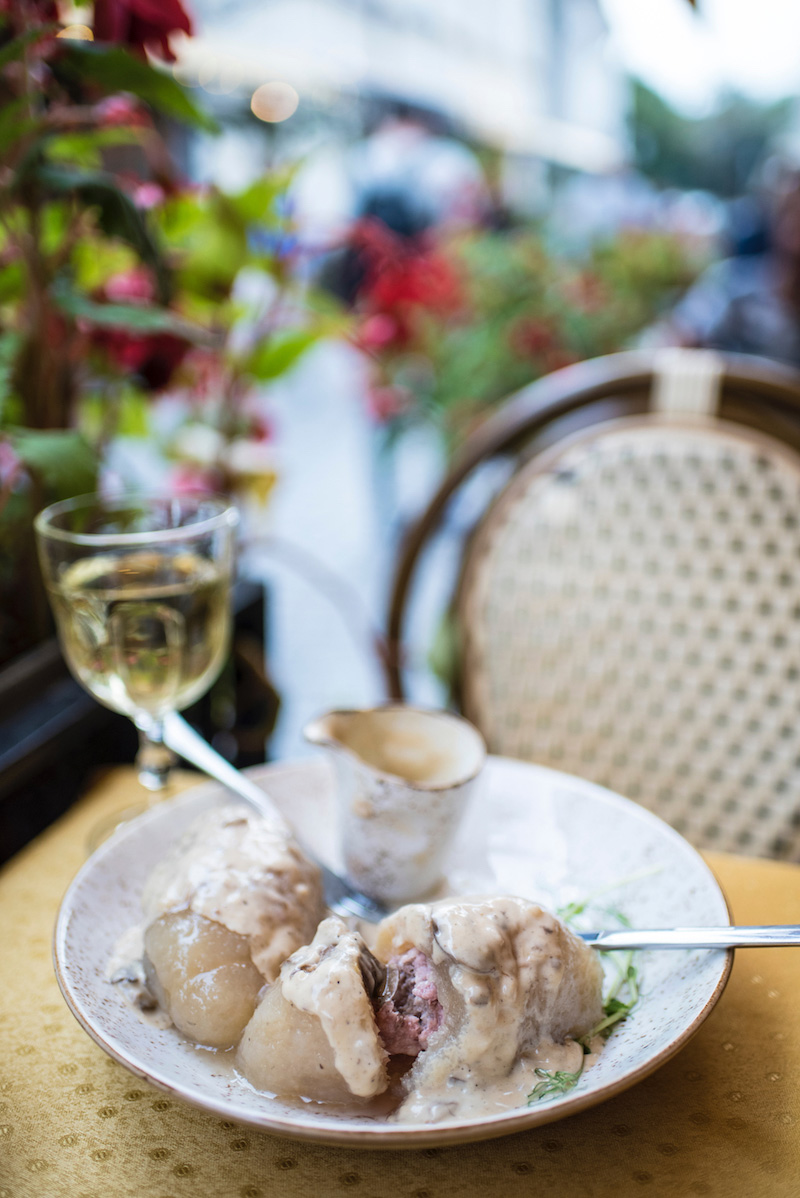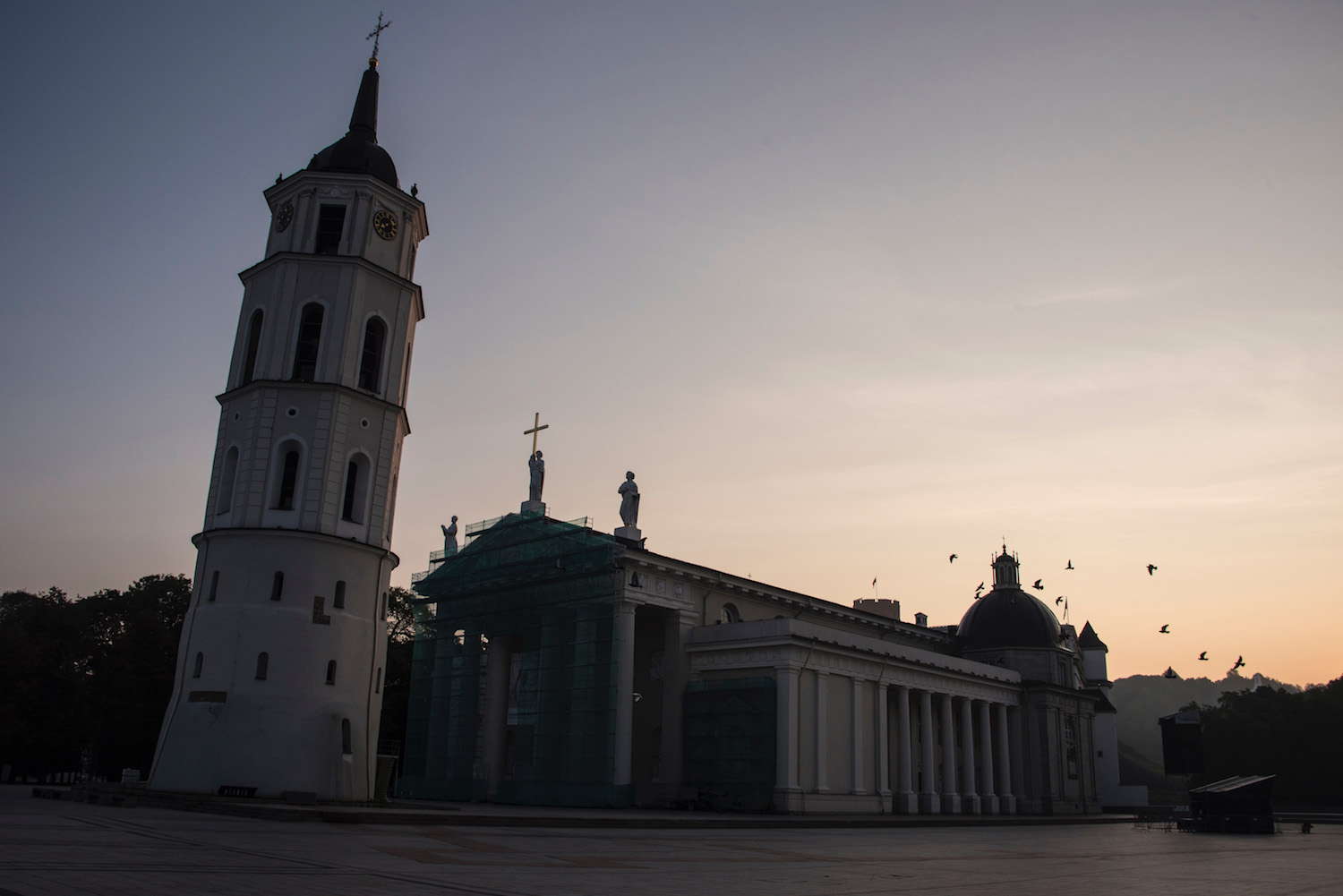 One piece of advice I would offer, however, is to savor Vilnius at least as much as you sightsee. For example, while spots like Vilnius Cathedral and day-trip destination Trakai Castle rightfully top the list of places to visit in Lithuania, I took just as much pleasure tearing into meat-filled cepelinai potato dumplings with a glass of Lithuanian wine, and frolicking in random rose gardens.
Hill of Crosses
Personally, I decided to skip Kaunas in Lithuania, though it came highly recommended. In general, I'm never a fan of "cool" university towns; in the specific case of Lithuania, I thought my limited time in the country would be better spend exploring more wholly unique destinations—Kaunas, for all its hipness, appeared based on my research to be a smaller version of Vilnius.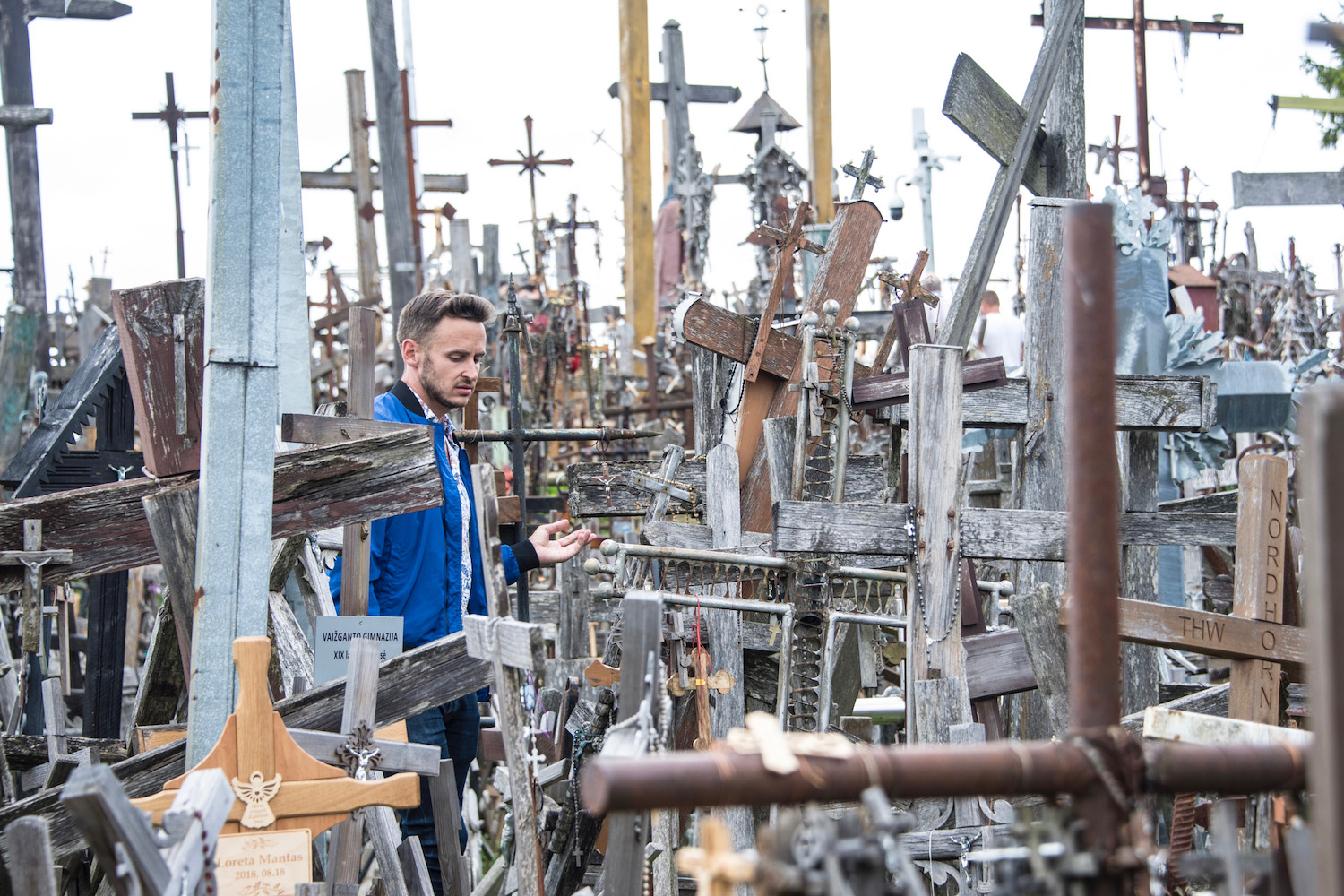 The Hill of Crosses in Lithuania definitely proved a worthwhile excursion, though I do have a recommendation. Rather than spending a night in Siauliai (the city nearest to the surreal Christian pilgrimage site), take a (very long) day trip from Vilnius. I'll explain more about why this is a good idea in a few seconds, but for now just trust me.
Klaipeda
As a city, Klaipeda is sometimes an afterthought among places to visit in Lithuania, unless you arrive by cruise ship to its increasingly popular port. This is a shame, of course, because I found my many strolls along picturesque King Wilhelm Channel to be immensely enjoyable, both because of the incredible pictures I took there, as well as the overall aesthetic, which was almost Hanseatic.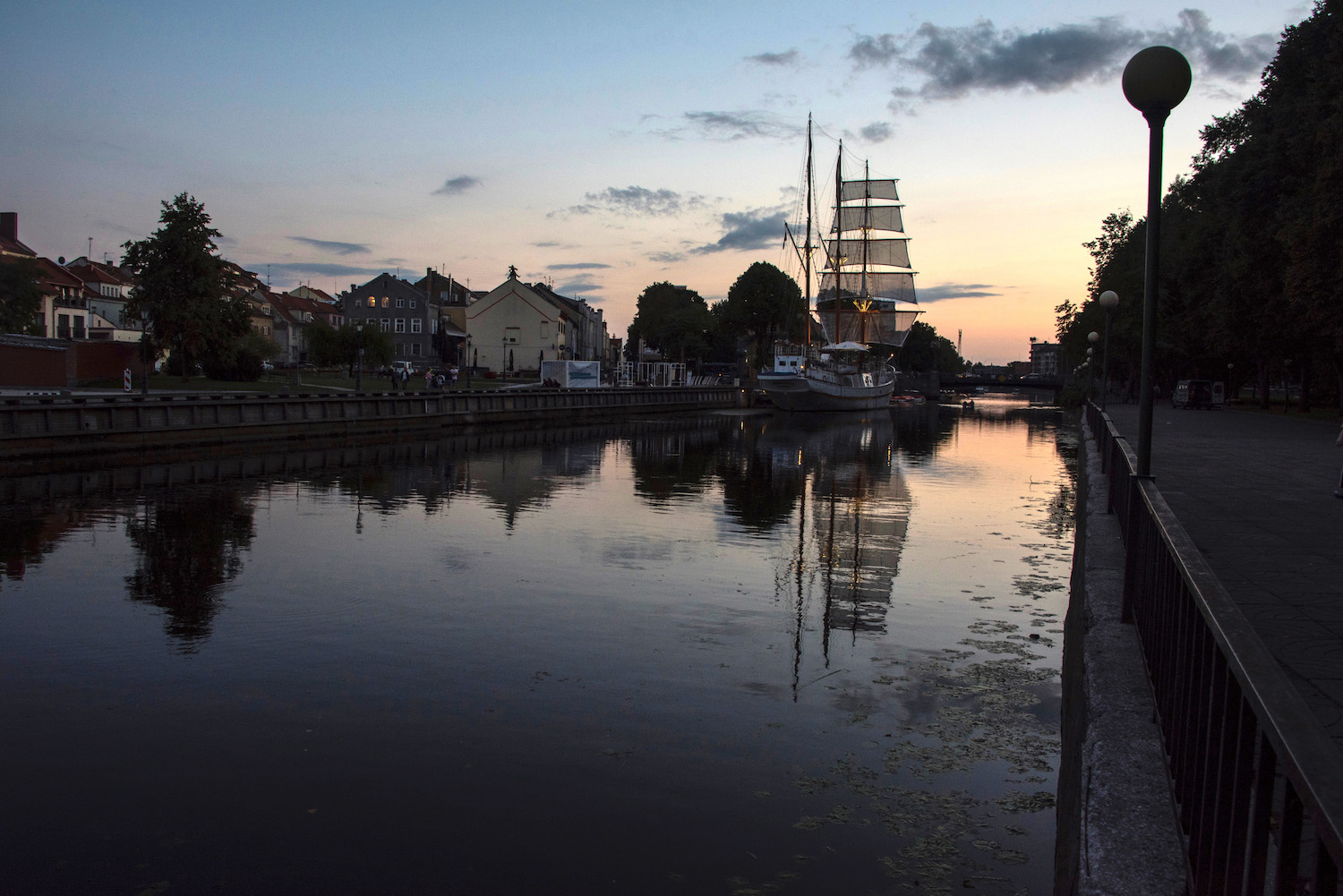 With this being said, there is a legitimate reason that Klaipeda Lithuania itself isn't a priority for many travelers. And it comes in the form a sandbar nearly 100 km in length, which separates the city from the Baltic Sea, and links Lithuania (to the dismay, perhaps, of many Lithuanians) to its next-door neighbor Kaliningrad, an exclave of Russia that's permanent reminder of the Soviet period.
The Curonian Spit
The Curonian Spit, as the aforementioned sandbar is known, is home not only to the best beaches in Lithuania, but some of the best I've seen anywhere in Europe. Plus, if you happen to get lucky with a 30ºC like I did, you might even be able to get in the water, though this can be a challenge if the weather is on the more typical side.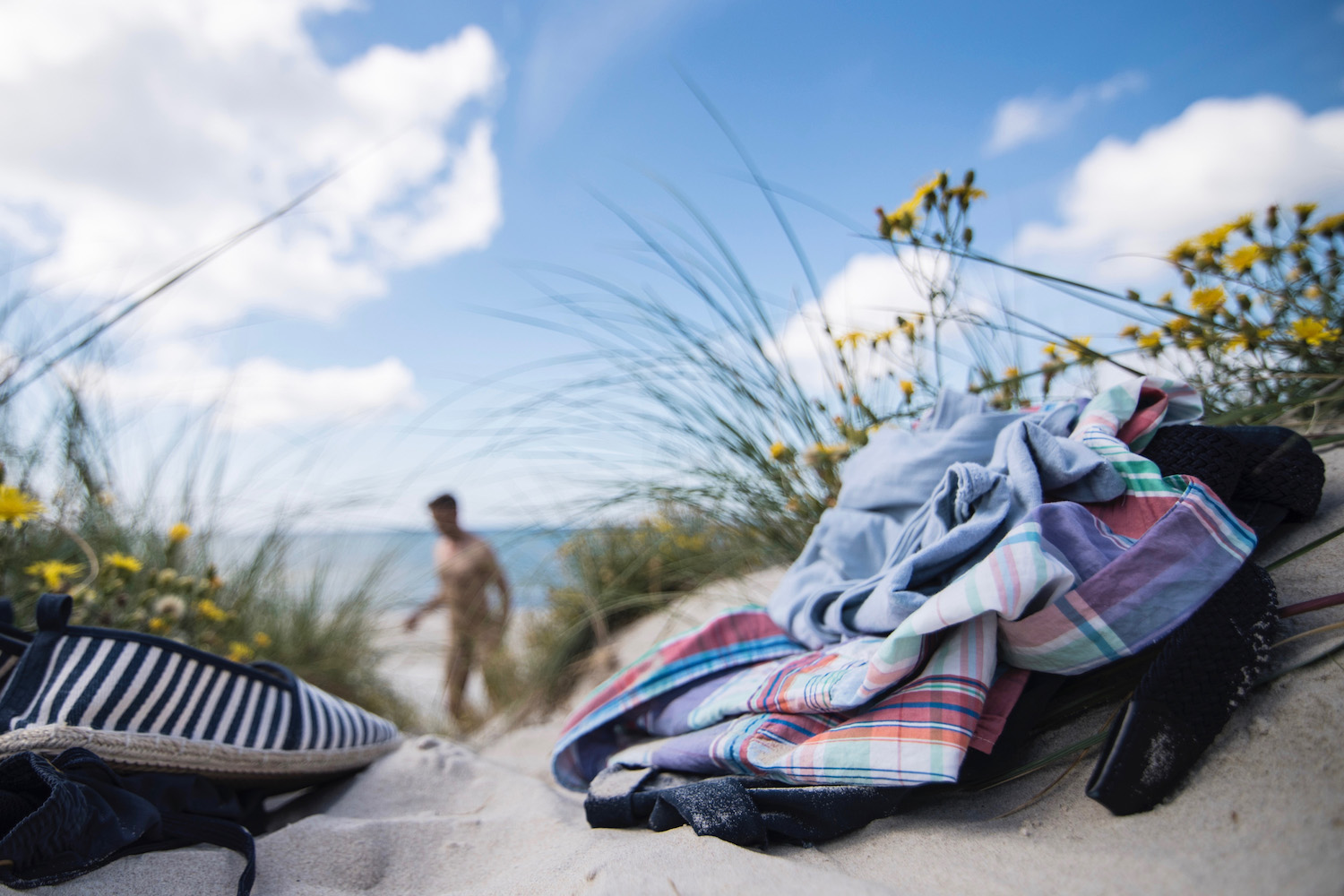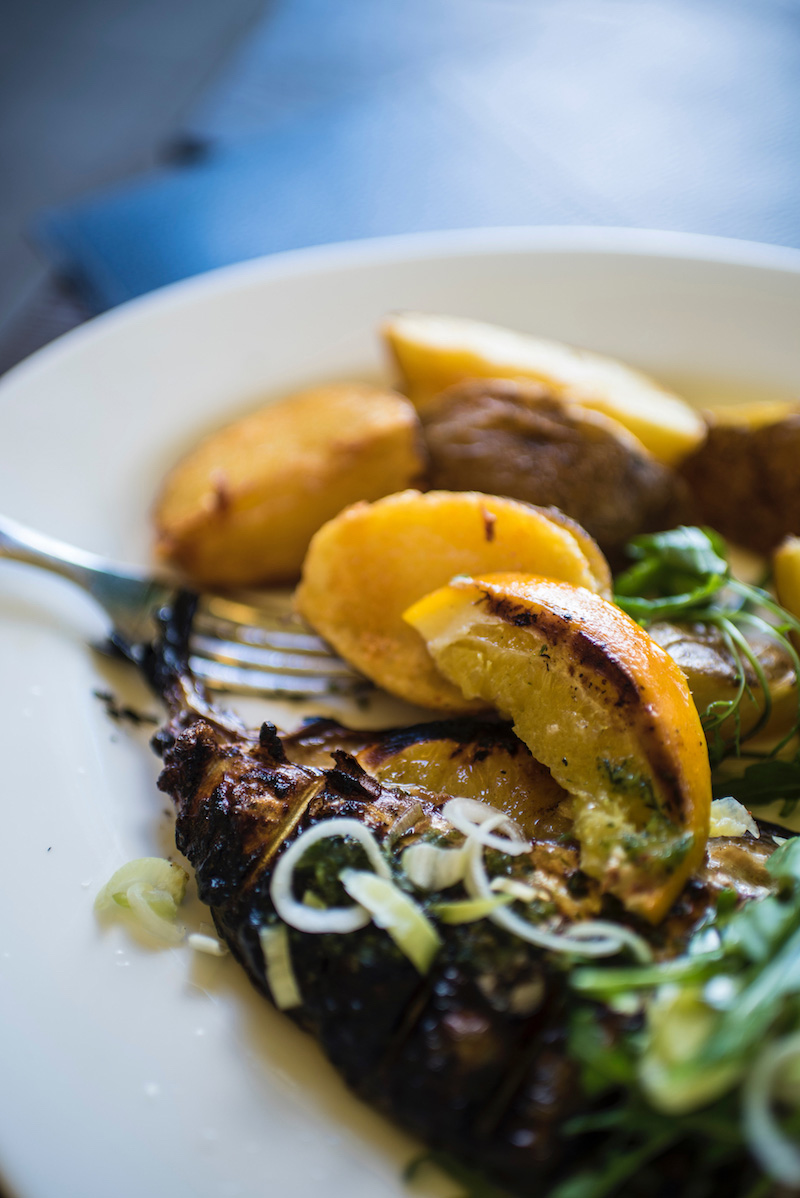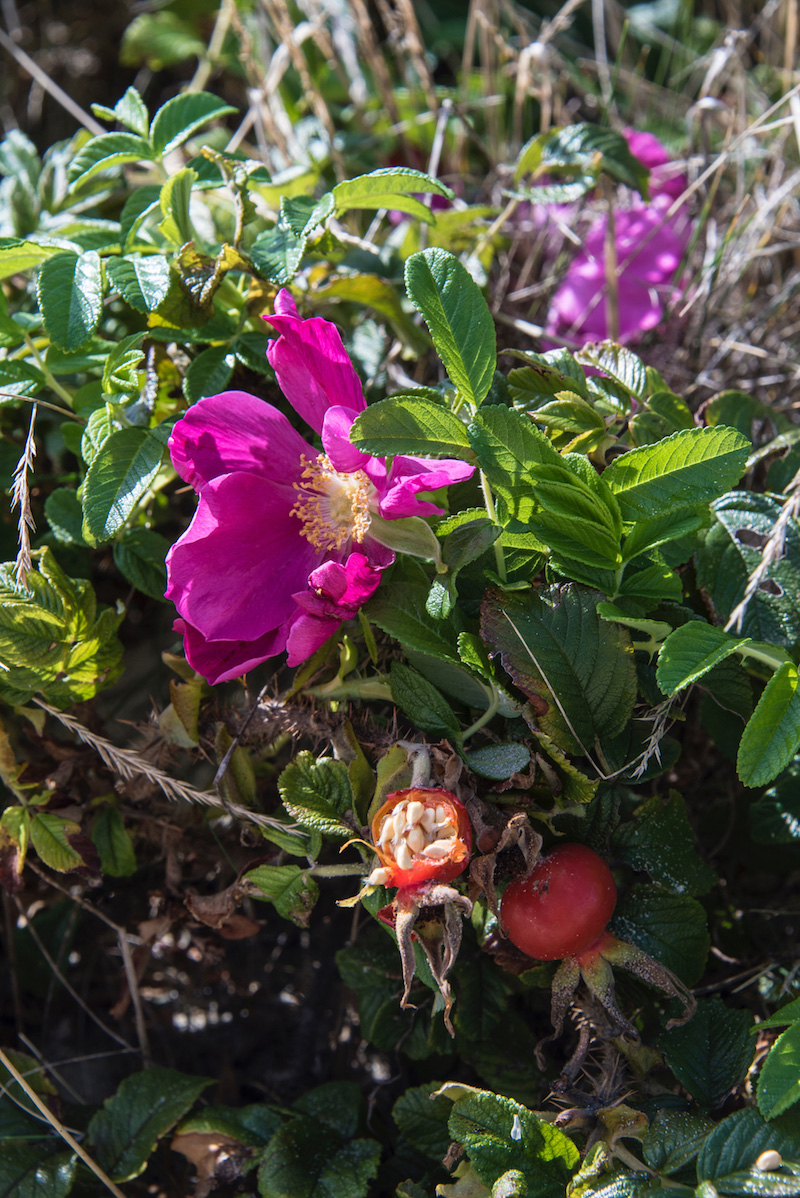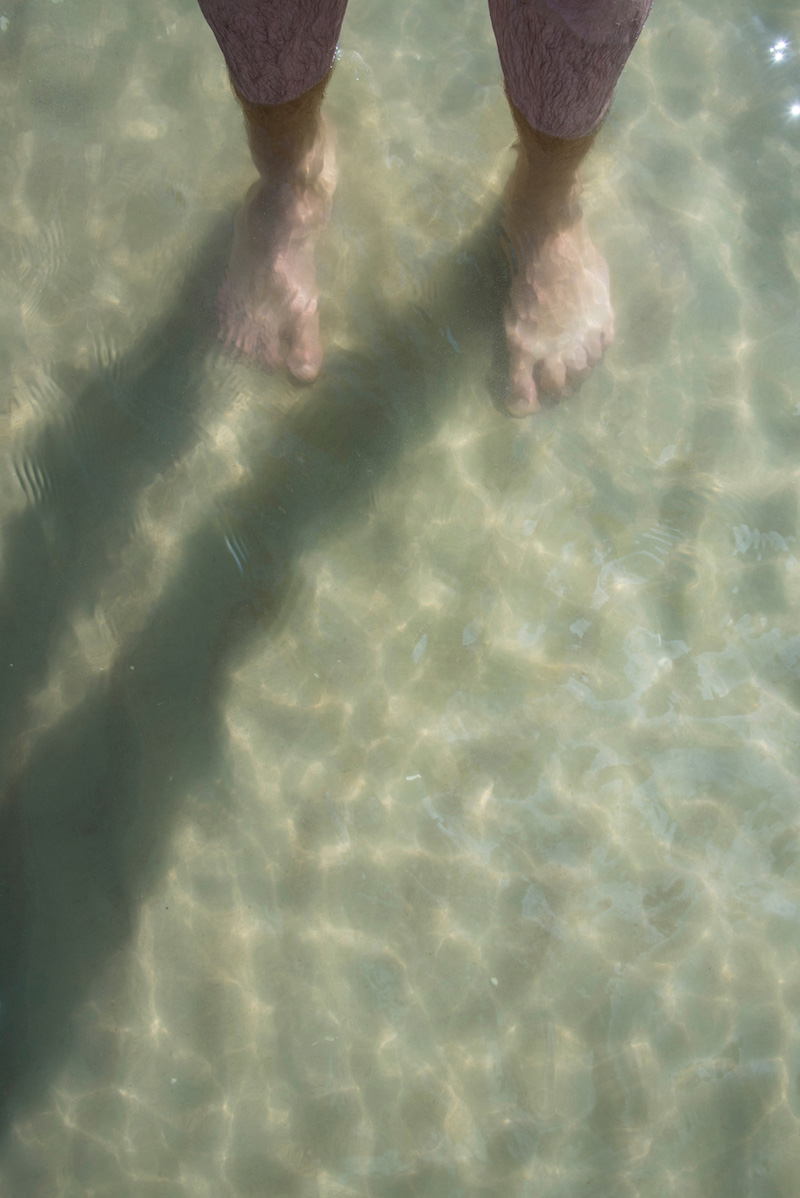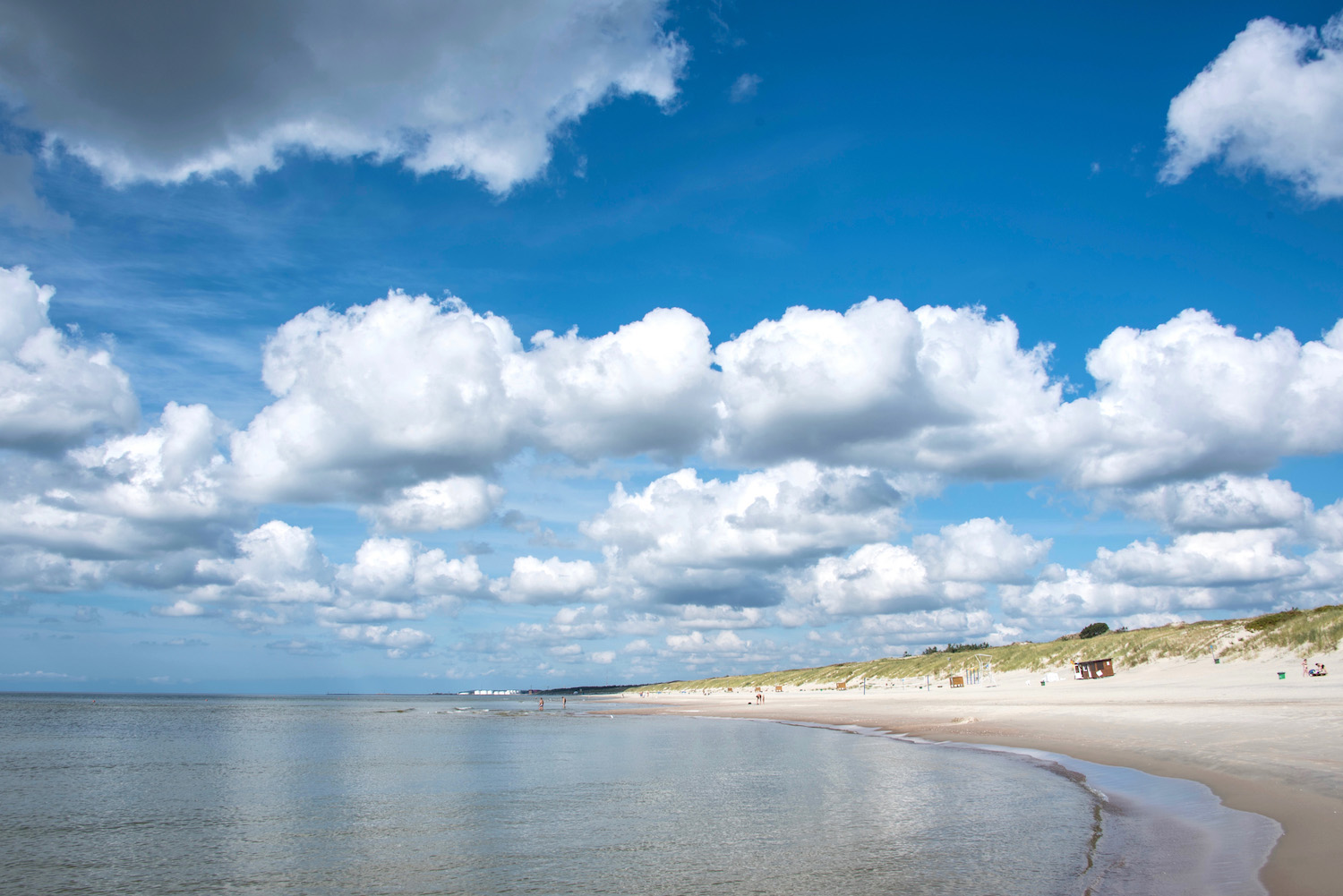 If you have more time in Lithuania than I did, head southwestward down the Spit (from Smiltyne, where I spent most of my time) to Nida. Known as one of the top places to visit in Lithuania not only for its beaches but because of its cute-as-a-button town center, Nida is a great place to finish up it Lietuva (as locals call the country) before continuing on to Latvia and Estonia (Riga, Tallinn and beyond) as I did.
Lithuania Practical Matters
Apart from luxury properties in the heart of Vilnius, I wouldn't expect much from hotels in Lithuania. In fact, the one I stayed at in Siauliai near the Hill of Crosses was downright dirty; and while the "All Suites" property I chose in Klaipeda was luxurious, ostensibly, it still felt cheap in a way that's somewhat difficult to describe within the confines of this article.
Traveling between cities in Lithuania is extremely easy. Most can be reached via train from Vilnius Railway Station or, in the case of Trakai, via bus from the bus stand that's next door. The quality of trains in Lithuania is highly variable, but they'll get you most anywhere in the country in a few hours max, and at a price that's lower than you might expect.
Other FAQ About Visiting Lithuania
Is Lithuania worth visiting?
Lithuania is absolutely worth visiting! From the cobbled streets of Vilnius, to seeing Trakai Castle reflected in its lake, to the sandy beaches of the Curonian Spit along the Baltic Sea, Lithuania has a way of exceeding expectations you may have about it.
How many days should I spend in Lithuania?
I'd recommend spending 5-7 days in Lithuania. At a minimum, this gives you 1-2 days in Vilnius, including the opportunity for a day trip to Trakai, plus the opportunity to visit the Hill of Crosses before heading to Klaipeda and enjoying the Curonian Spit.
How long should I stay in Vilnius?
Vilinus is a city you can see on foot, and without very much time at all. I'd recommend spending two days in Vilnius, which gives you a full day in the city, and allows you to take a day trip to Trakai Castle, which is not far away.
The Bottom Line
The answer to how many days in Lithuania you should spend is longer than you might assume, so give yourself as much time in your Baltic itinerary as possible. You could spend 2-3 days in the massive Old Town of Vilnius alone; even if you only take a couple of day trips beyond that, you've already exceeded the four days I gave myself. Of course, no matter how long you spend in Lithuania, this tiny nation will make a big impression on you—you'll almost certainly come back one day, so don't stress the details too much now.