I try to avoid breaking foreign countries' laws whenever I can. If I find myself on the brink of doing something illegal, I do everything I can to mitigate my risk of getting caught. I didn't even consider that one could get punished for smoking marijuana in Switzerland when I lit up a joint behind Bundeshaus, an important government building in the Swiss capital of Bern.

Plan any trip to Switzerland
If the thought of getting arrested for smoking weed in Switzerland sounds ridiculous, that's because it is. But whether you laugh at or with me as I narrate, remember: You should never assume you're going to get away with doing something illegal in even the most liberal foreign countries, lest you end up in luxury drug rehab centers before you return home.
How I Got Caught
As you know if you read this blog with any regularity, my best friend Bianca and I usually head to Amsterdam, where smoking marijuana is technically still legal, to get our pot fix in Europe. But we don't discriminate about location when it comes to our love for the green — we smoke weed everywhere.
Bianca used to work in Bern, Switzerland's charming capital, and didn't think anything of smoking behind Bundeshaus, even if it is where Switzerland's seven presidents do their business. "I literally smoked here every day when I lived here," she said. She went on to explain that Alex, her ex-boyfriend and a Bern native, had also never heard of anyone being punished for smoking marijuana.
It was a great surprise, then, when two plainclothes police officers approached Bianca and I shortly after we lit our joint. I let Bianca do the German-language talking, in hopes she'd be able to discourage them from taking us in, but it was in vain. To make matters worse, she neglected to tell the officers that we had not just a joint, but an entire bag of weed. We wouldn't be getting off easy, it seemed.
Arrested and Detained
One factor that caused our punishment to be more, rather than less severe, was the fact that I didn't have my passport with me. Without a passport, the officers told Bianca, they couldn't truly be sure where I was or where I came from. They had no choice, it seemed, but to arrest the two of us. Arrested for smoking marijuana in Switzerland, the most liberal country on Earth!
The good news is that when you get arrested in Switzerland, at least for something like this, there are no handcuffs. The local police simply ask you to wait with them before the vehicle arrives, then accompany you to the nondescript station and into the nondescript office, where they interrogate you in the most civilized way you can imagine. There are also no mugshots, which I've always assumed would be the best part of getting arrested.
Unfortunately, Bianca and the male officer seemed to disagree over what my punishment should be. Apparently not having your passport is a big deal in Switzerland, so big a deal in fact that the officer wanted to keep me in jail overnight. The female officer was more sympathetic toward me and spoke to me in English as Bianca deliberated with her partner in German. "I have a feeling it will be fine."
Fine for Marijuana in Switzerland
As it turns out, it would quite literally be fine — as in a monetary fine, to the tune of CHF 180 for each of us. As a Swiss citizen, Bianca opted to receive her fine via mail and pay it at a later date, but I had no choice to pay it then. I gave Bianca my ATM card and off she went, returning with my proverbial bail money.
Switzerland is expensive in general, so the fact that it took less than $200 to free me from the grip of the law is actually pretty remarkable, as much as it sucked forking over that money in the first place. Or at least that's how I tried to rationalize it, until I remember that my having been arrested in Switzerland at was the truly ridiculous thing. Didn't they grant Roman Polanski asylum?
Indeed, I've broken laws in far more authoritarian settings and never been caught. One time in China, for example, an employee at H&M refused to exchange a hat for me. Fed up, I took a new one off the shelf, then reached behind the counter and removed the anti-theft device myself.
Will I Have a Swiss Criminal Record?
I learned first hand that you can be punished for smoking marijuana in Switzerland. Still, you are not likely to get a Swiss criminal record out of it, unless the marijuana offense is second to something more serious. Once you pay whatever fine they assess you, you're free to go.
Interestingly, the Swiss police came to Bianca's house on my behalf several times after my departure — we'd listed Bianca's address as mine when filling out the paperwork. Bianca's mother turned the police away every time, telling them that no "Herr Schrader" had ever lived there.
The moral of the story here is simple: Don't assume you're going to get away with breaking the law, no matter how minor you think the offense is and no matter where in the world you are. Are you going to get imprisoned or deported? In most cases the answer is no, but if you don't think you can deal with the consequences of getting caught, you shouldn't break the law in the first place.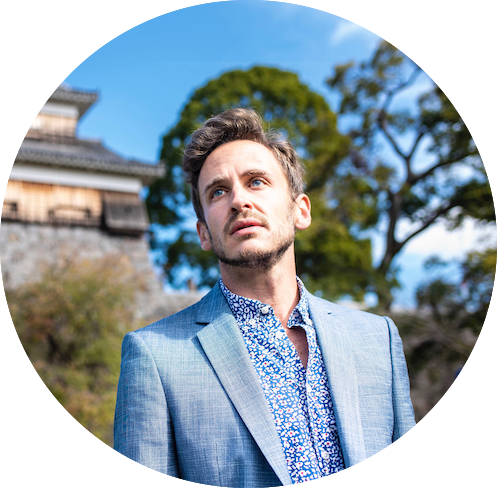 informs, inspires, entertains and empowers travelers like you. My name is Robert and I'm happy you're here!