For many people, Cartagena, Colombia first appeared on the radar at the 2012 Summit of the Americas, when then Secretary of State Hillary Clinton made headlines for dancing and drinking at a local bar called Cafe Havana.
Although I traveled to Cartagena just weeks after the event—and although I am, for what it's worth, a huge fan of Hillary—I didn't make a point of visiting Cafe Havana and retracing Clinton's footsteps.
I did have just as great a time as Hillary did in Cartagena, however, and that's what this article is all about—how to see the best Cartagena, Colombia has to offer in just three days.
Where to Stay in Cartagena
Cartagena has traditionally been an affordable place, as Caribbean destinations go, but with increased tourism has come increased prices. Still, you can find a bargain no matter where you stay. If you're interested in seeing Cartagena's heritage architecture, you should stay inside the Walled City (more on that in a moment), where budget travelers should book a room at Casa Alejandria. For a more luxurious Cartagena experience, splurge at Hotel Casa San Agustin or, if you want to stay in Bocagrande (Cartagena's answer to Miami) sleep at Penthouses Palmetto.
Day 1: The Walled City and the Castle
Although the Cartagena metro area is huge, both in population and in land area, the portion of the city with which most travelers are concerned—a walled portion of the city, dating back to the 16th century—is very small.
The good news, if you're a backpacker, is that all of Cartagena's popular hostels are located within this part of the city, which makes exploring it extremely easy, whether you do it by day, strolling down bougainvillea-line streets and dining at charming cevicherías, or walk up onto the wall itself in the evening, and use it as a vantage point for watching sunset.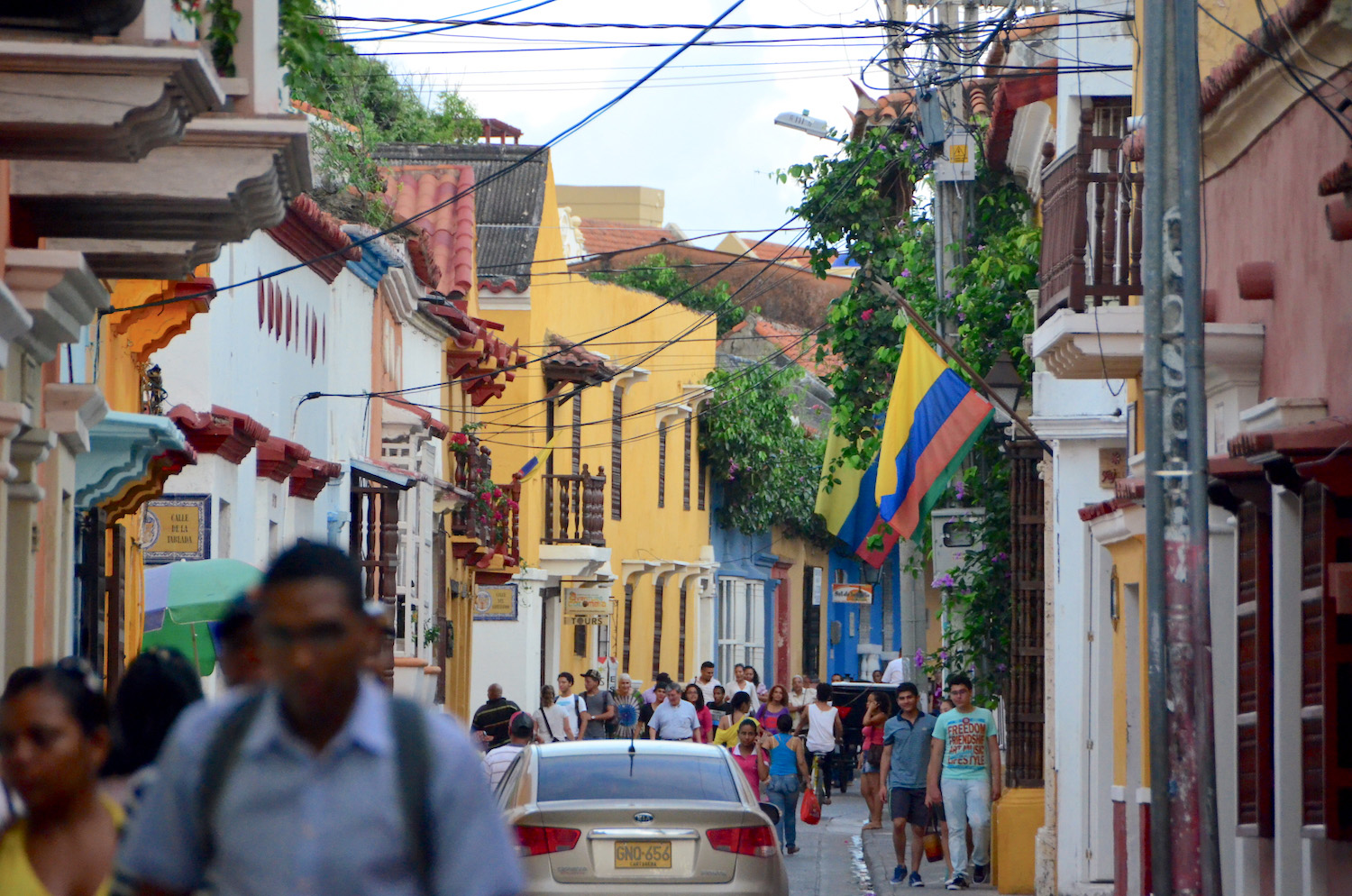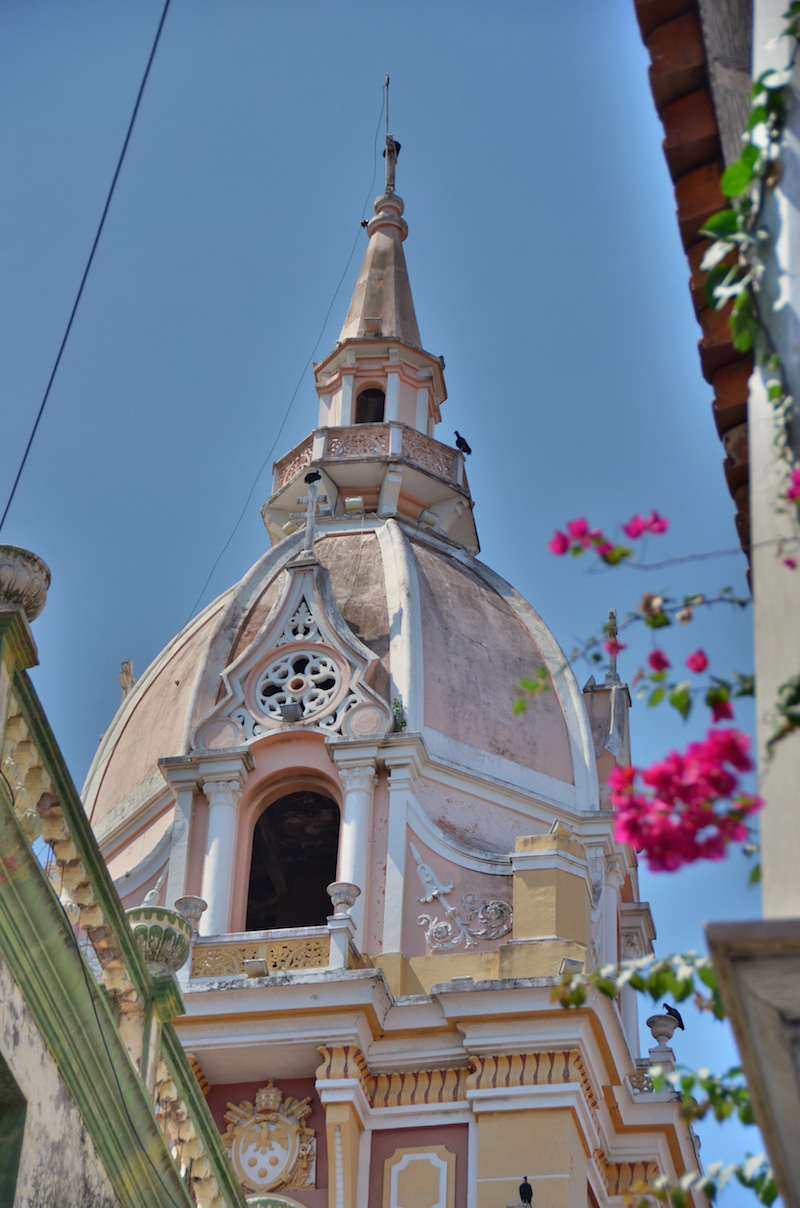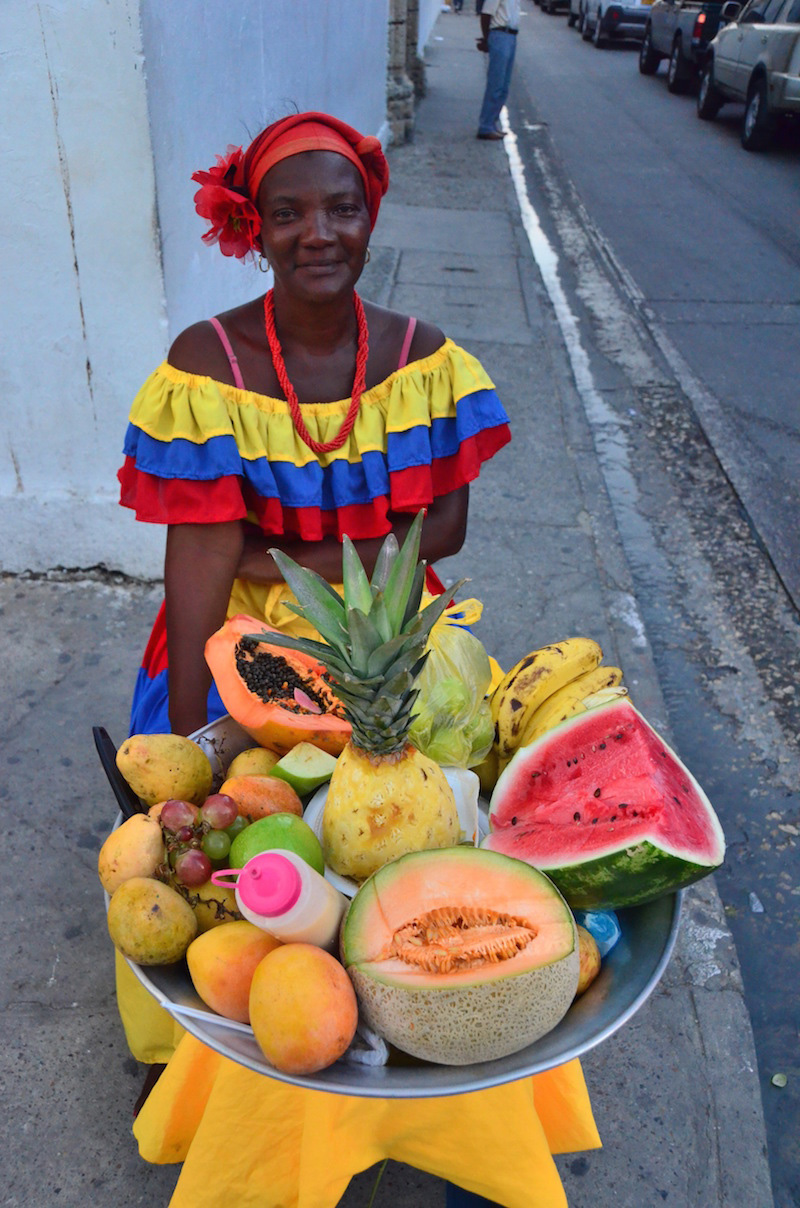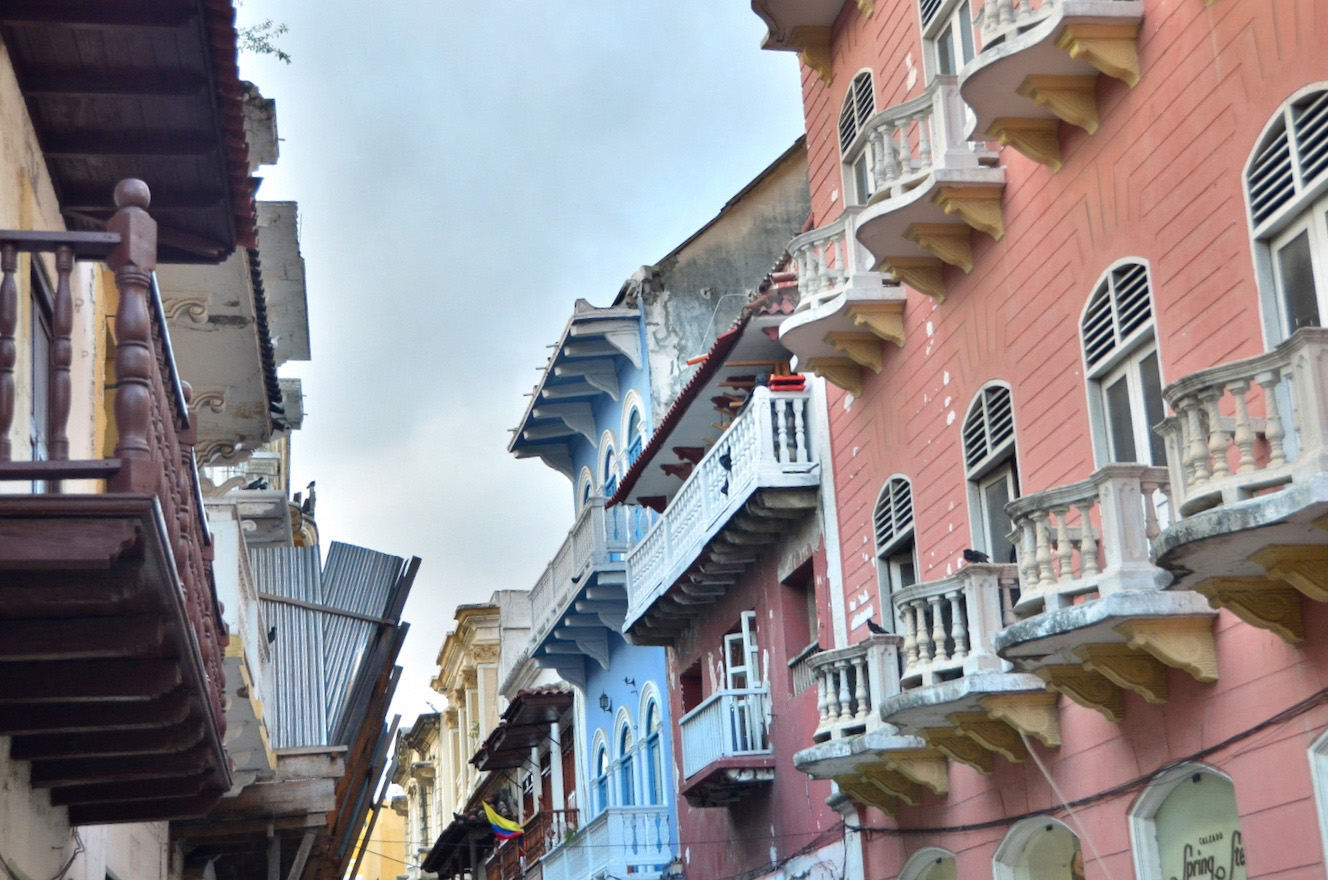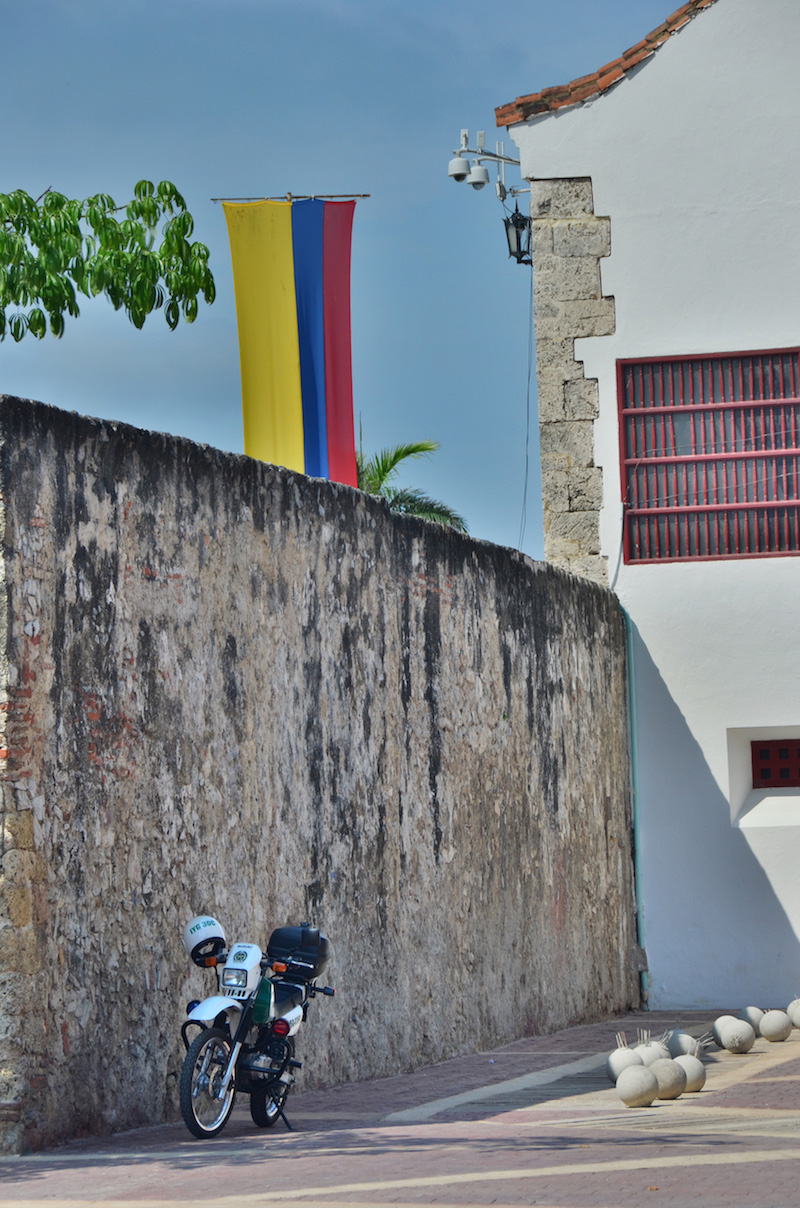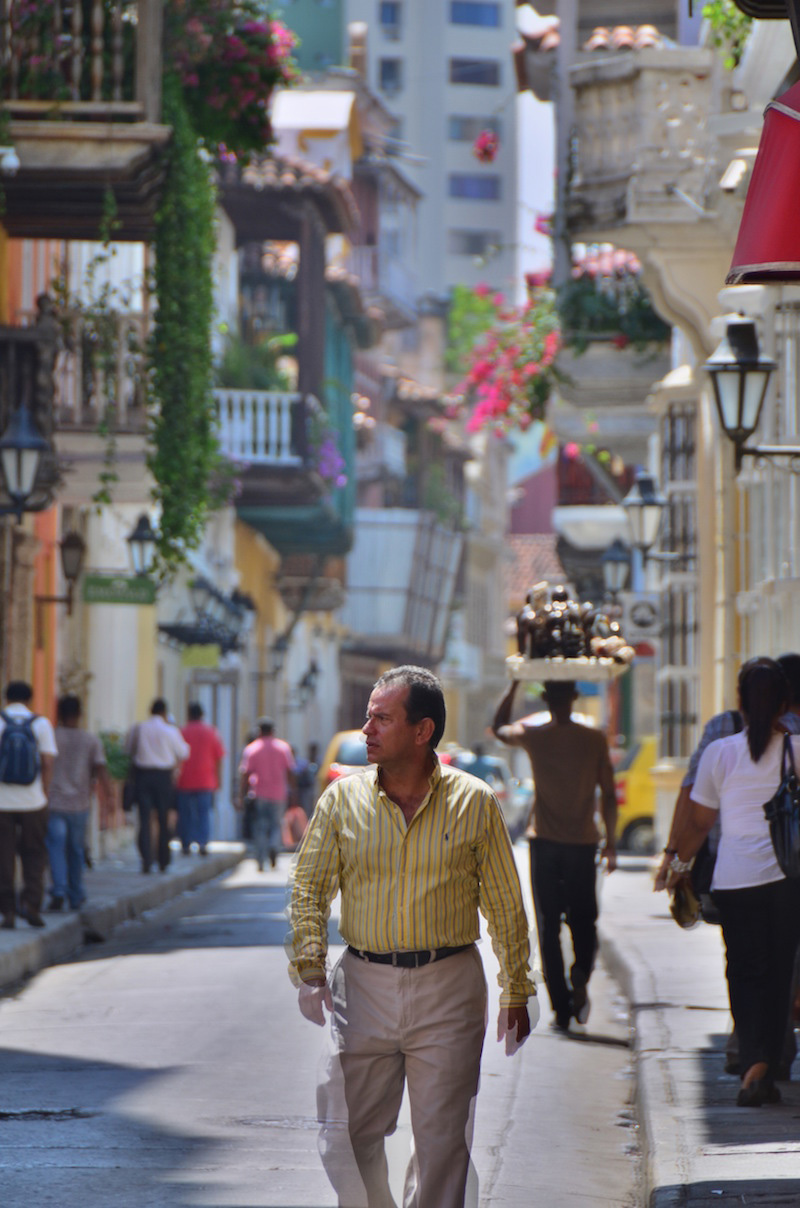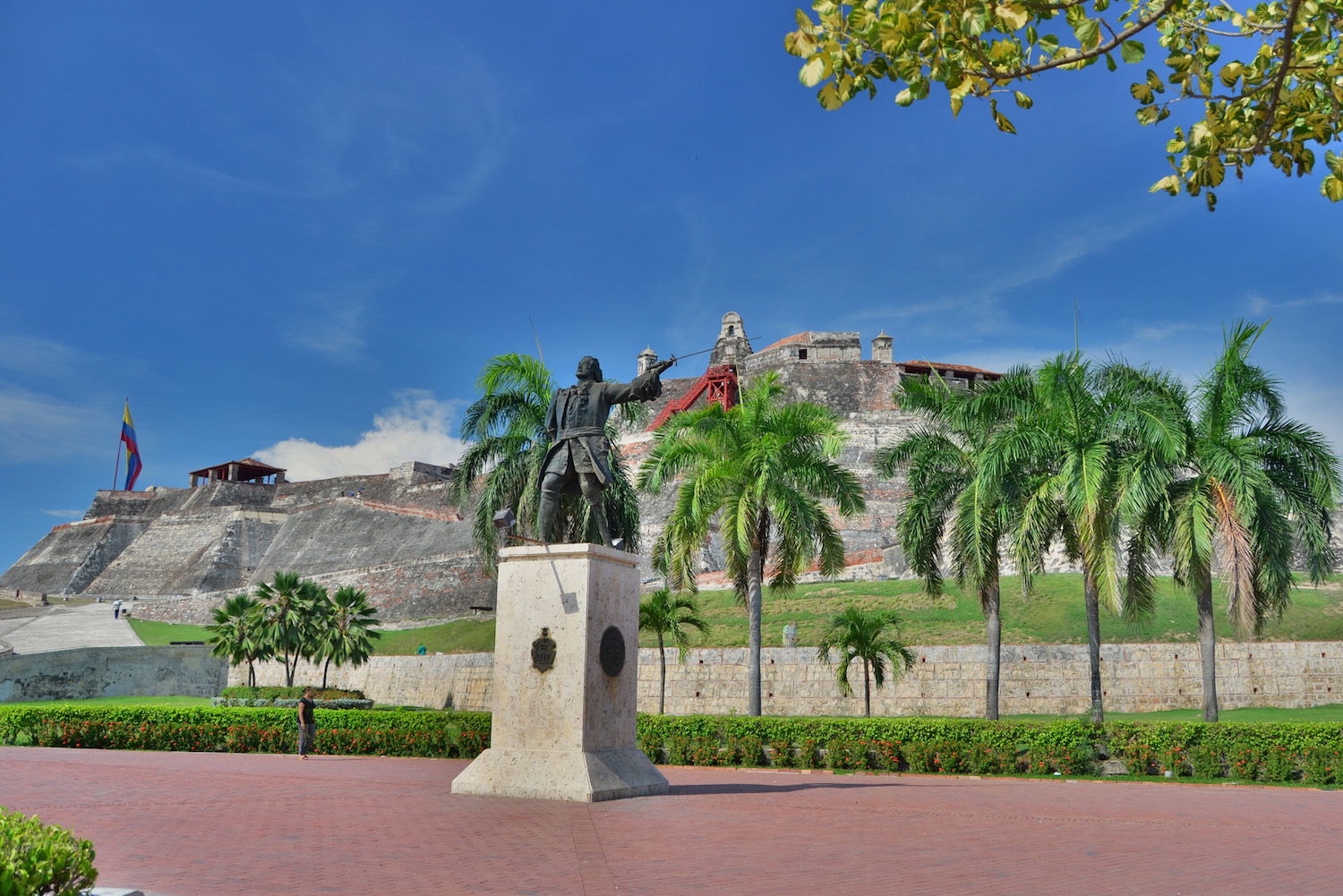 And people, although I should include a word of caution: I was photographing some beautiful local women with the setting sun and pink sky in the background, or so I thought. As it turns out, it was Cartagena prostitutes photos I was taking—and they weren't having it.
The old city is chock full of history—tip: hire one of the official tourist guides near Cartagena's Clock Tower gate for a half-day walk that feels like a documentary—which is why I recommend capping off the day you devote to exploring it with a visit to Castillo de San Felipe de Barajas, which was commissioned by the Spanish crown and took over 100 years to build. One of your Cartagena itinerary down, two more to go!
Day 2: Totumo Volcano and Evening Entertainment
One thing that surprises many visitors to Cartagena is that much of the urban area around the old city is, well, kind of disgusting. That's the bad news.
The good news is that, because Cartagena is situated on Colombia's Caribbean coast, you don't have to travel far outside the city to arrive quite literally in the wild. Well mostly good news: It can make the issues of how many days in Cartagena you should spend a more difficult one to resolve.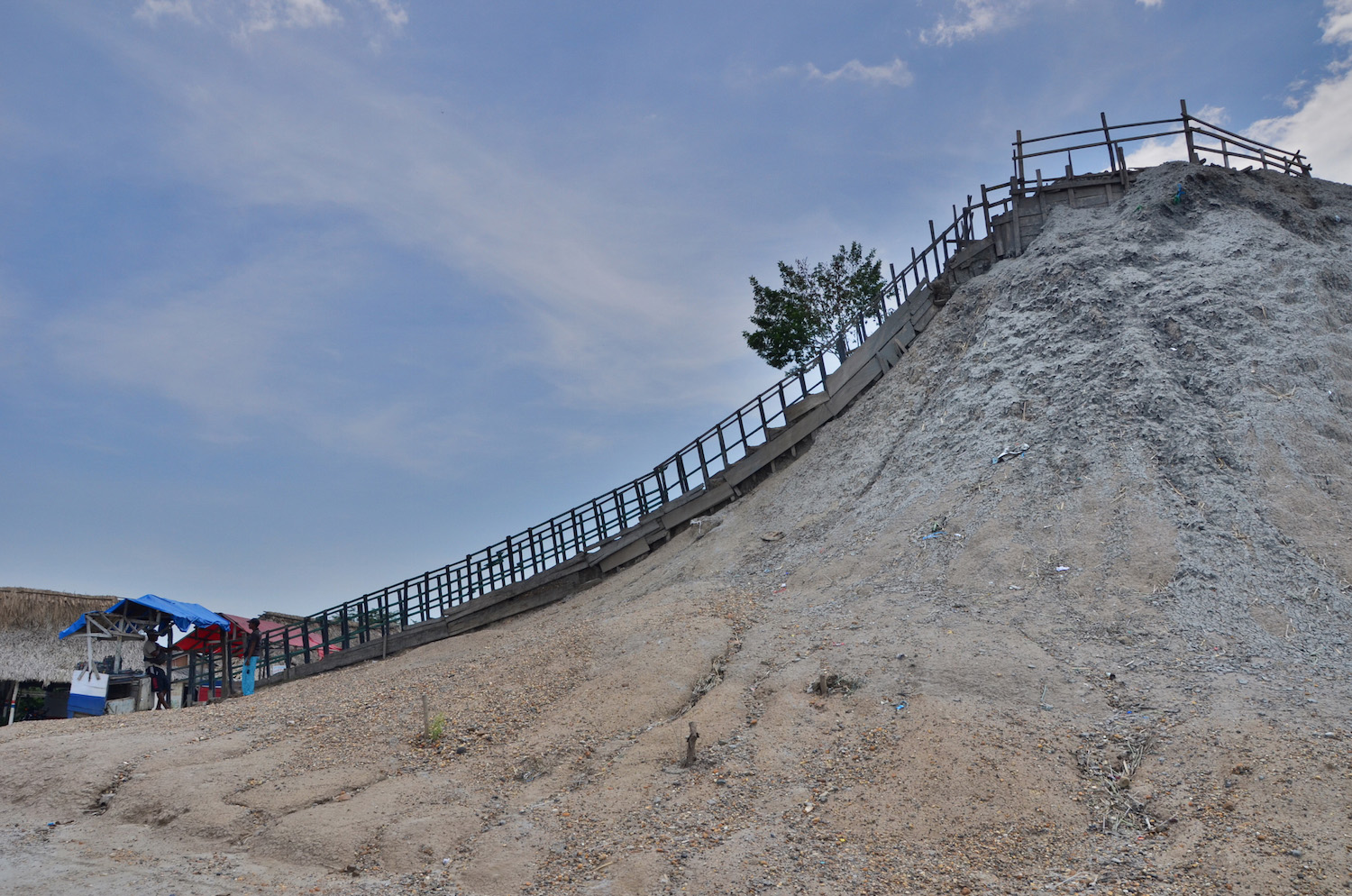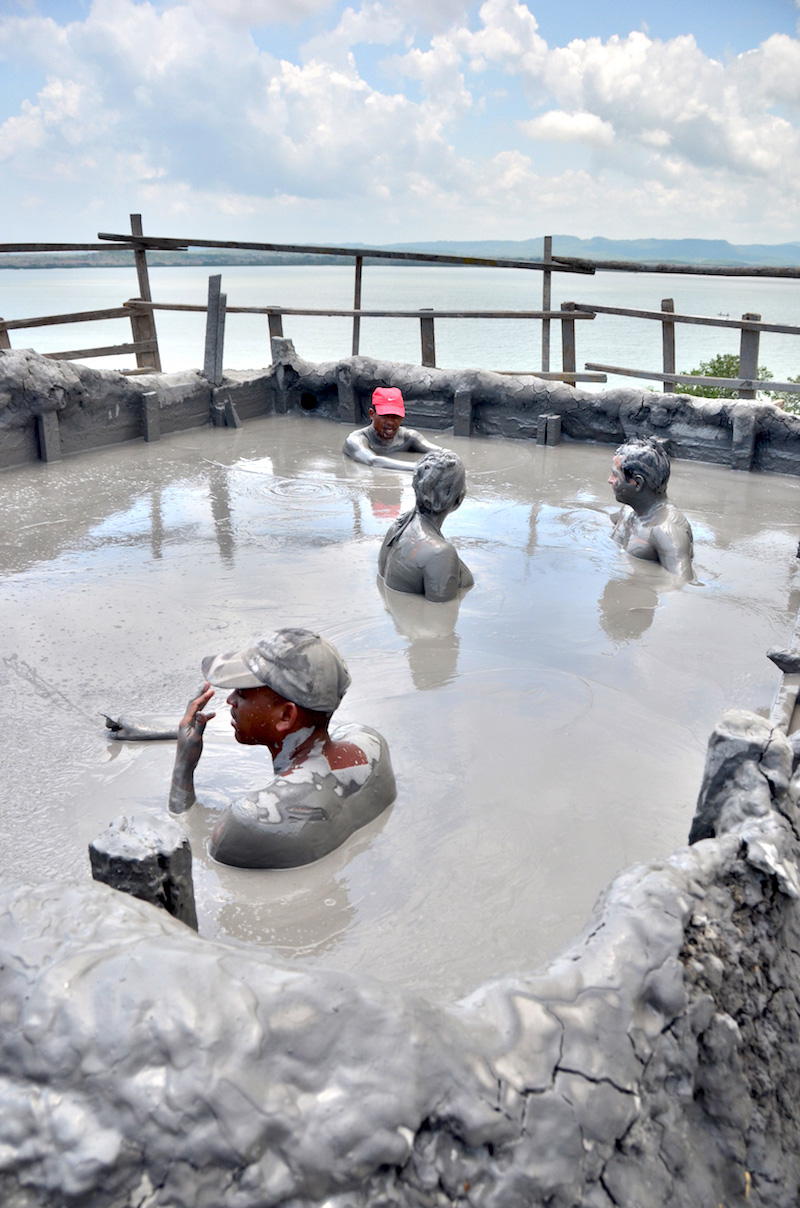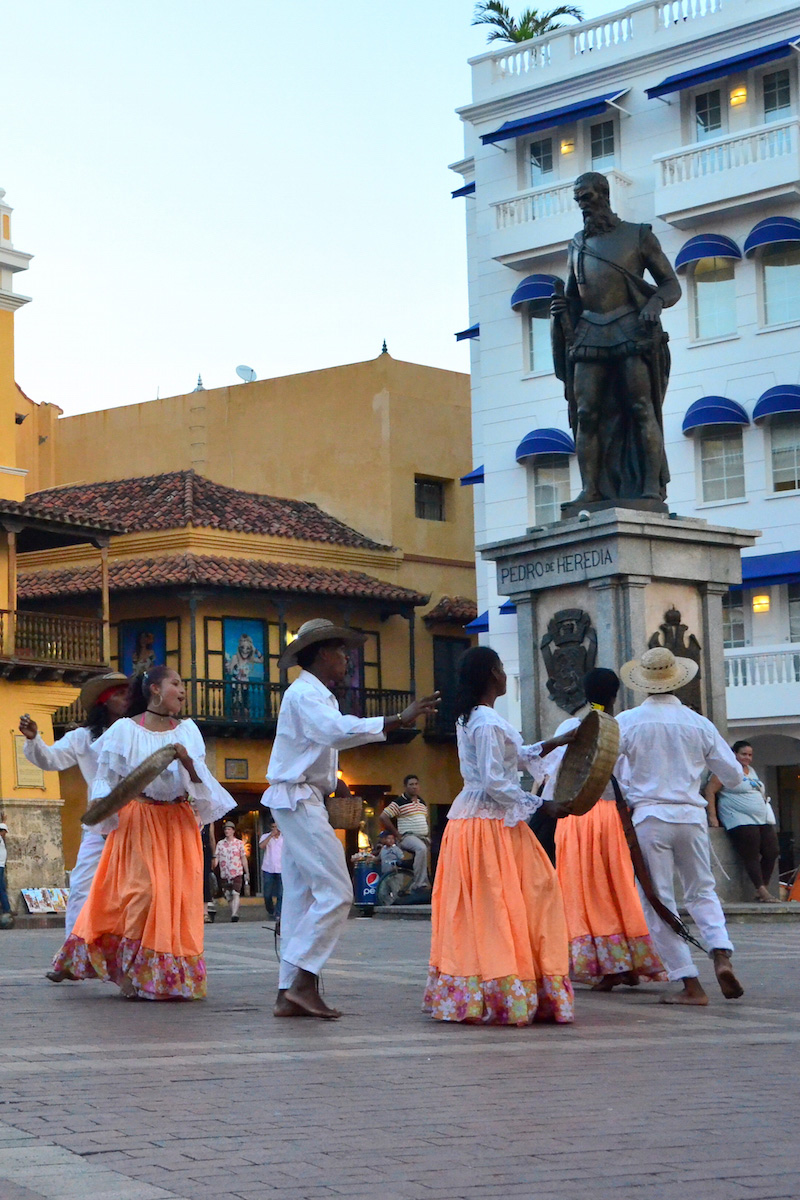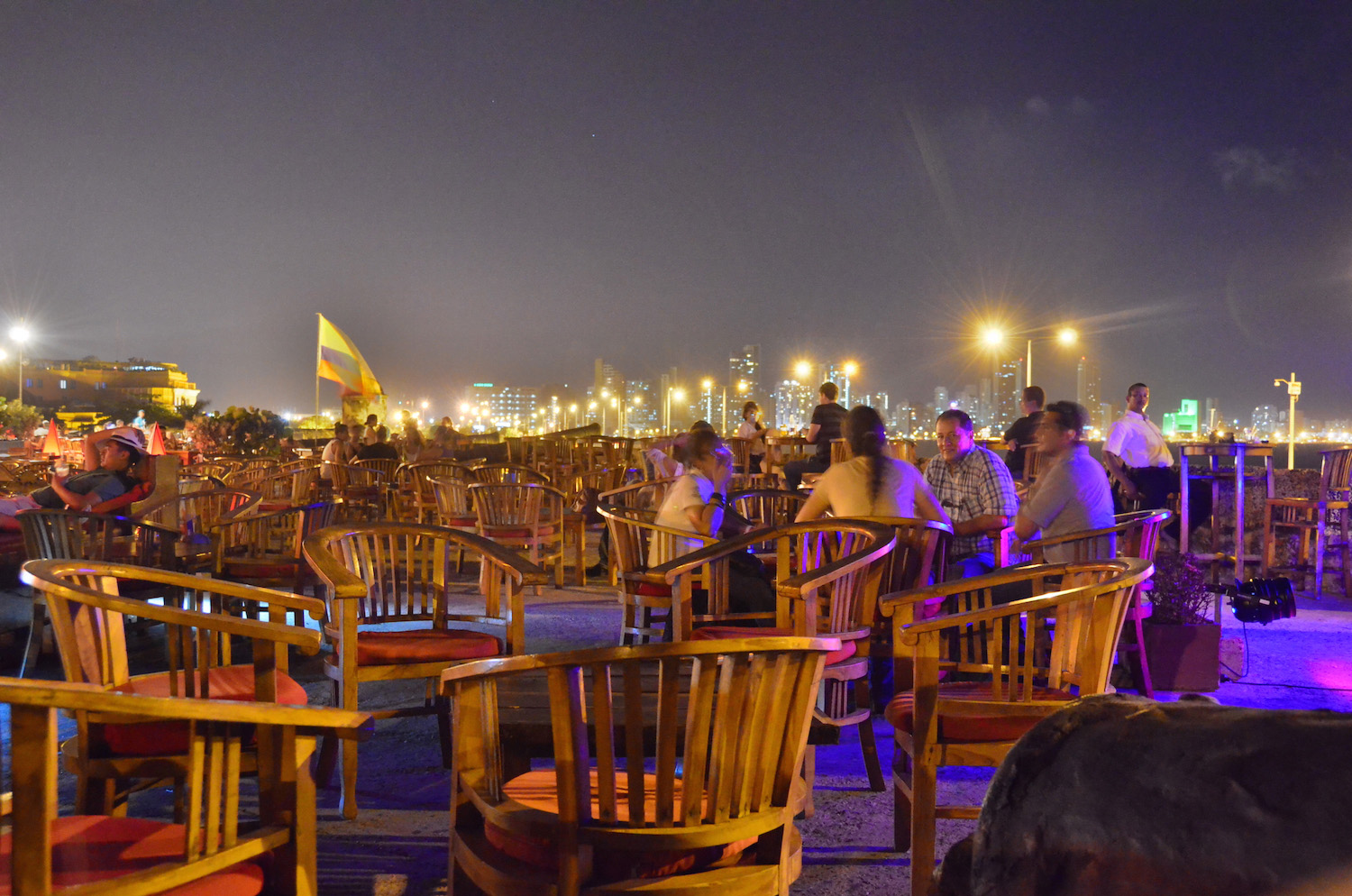 I initially considered not visiting Totumo Volcano, because many fellow backpackers I met in Cartagena said they had been disappointed by it. But I'm glad I did make the trek, if only for the incredible views I enjoyed from the top of the volcano. (Having a sexy Colombian man rub mud on me wasn't a terrible experience, either.)
Whether you hire a car to get to the volcano, or go on an organized tour with your hotel and hostel, make sure and get back to the city before sunset so you can enjoy a local song and dance performance by the Clock Tower gate. Then, if you're not too tired from a long day in the sun, head to Cafe del Mar at the northwestern corner of the old city walls to enjoy sunset drinks.
Day 3: Playa Blanca
Another major complaint visitors to Cartagena have is that the city's beaches are…um…horrible. Thankfully, if you have more than 2 days in Cartagena, they are also avoidable: Simply book a boat from the Cartagena marina, just past the clock tower, to Isla de Baru, which is where you'll find the idyllic Playa Blanca.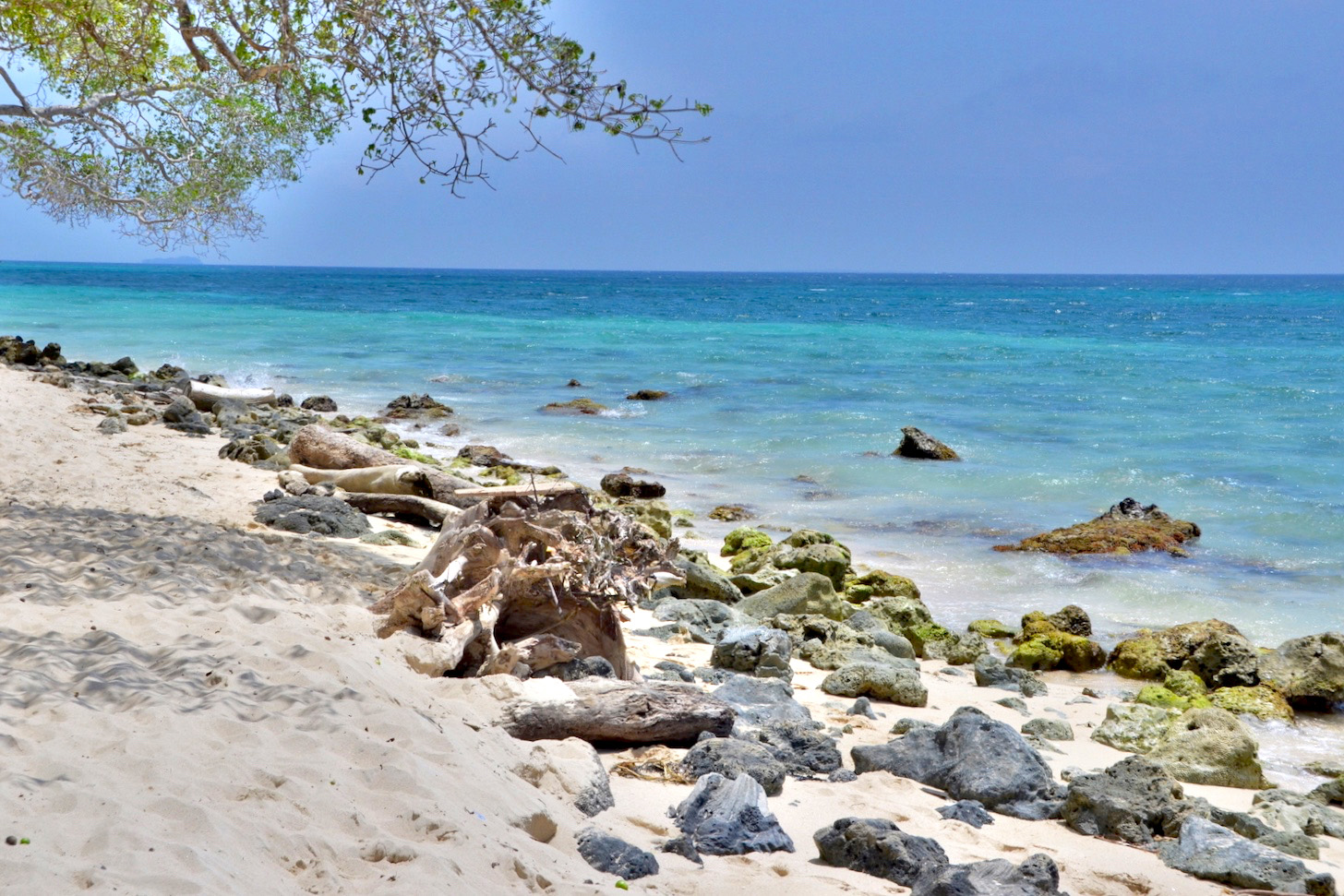 I've listed Playa Blanca as a one-day trip, because you can easily do a day trip there, but the fact is that many people arrive and don't want to leave. One travel I'd previously met in Santa Marta, just prior to camping in Parque Tayrona, was wrapping up five days on Isla de Baru when I ran into him there.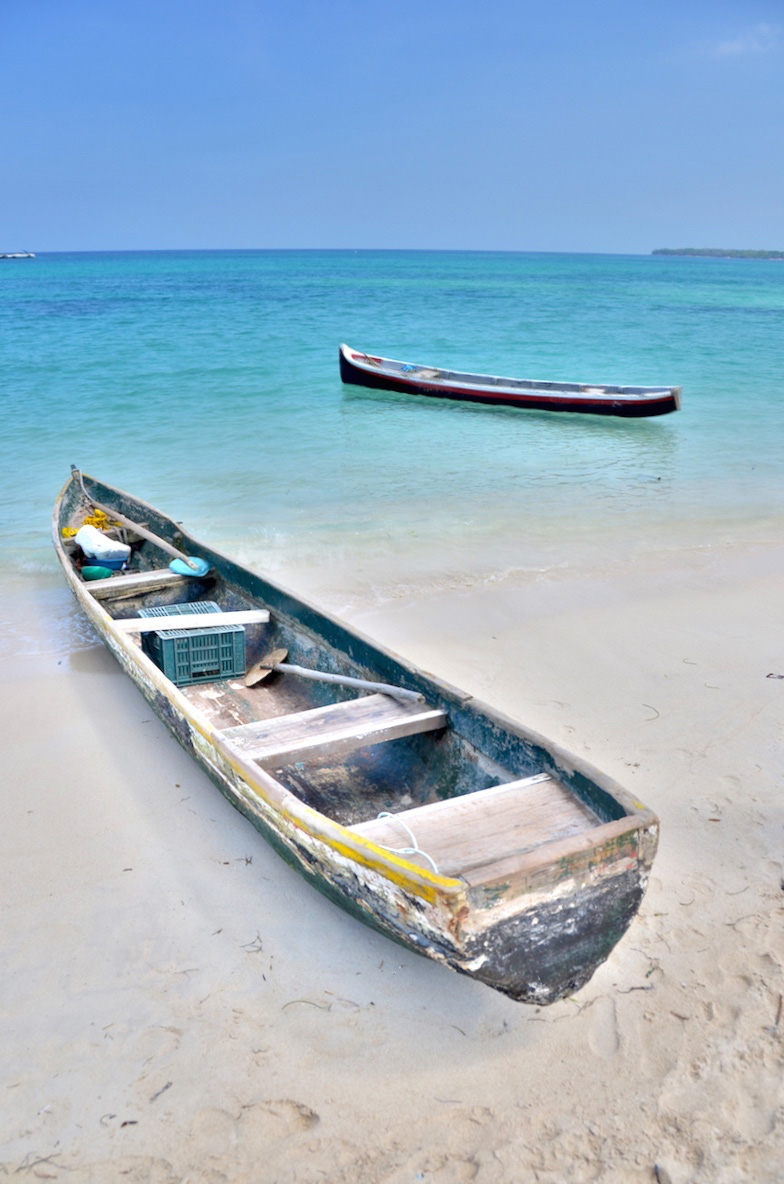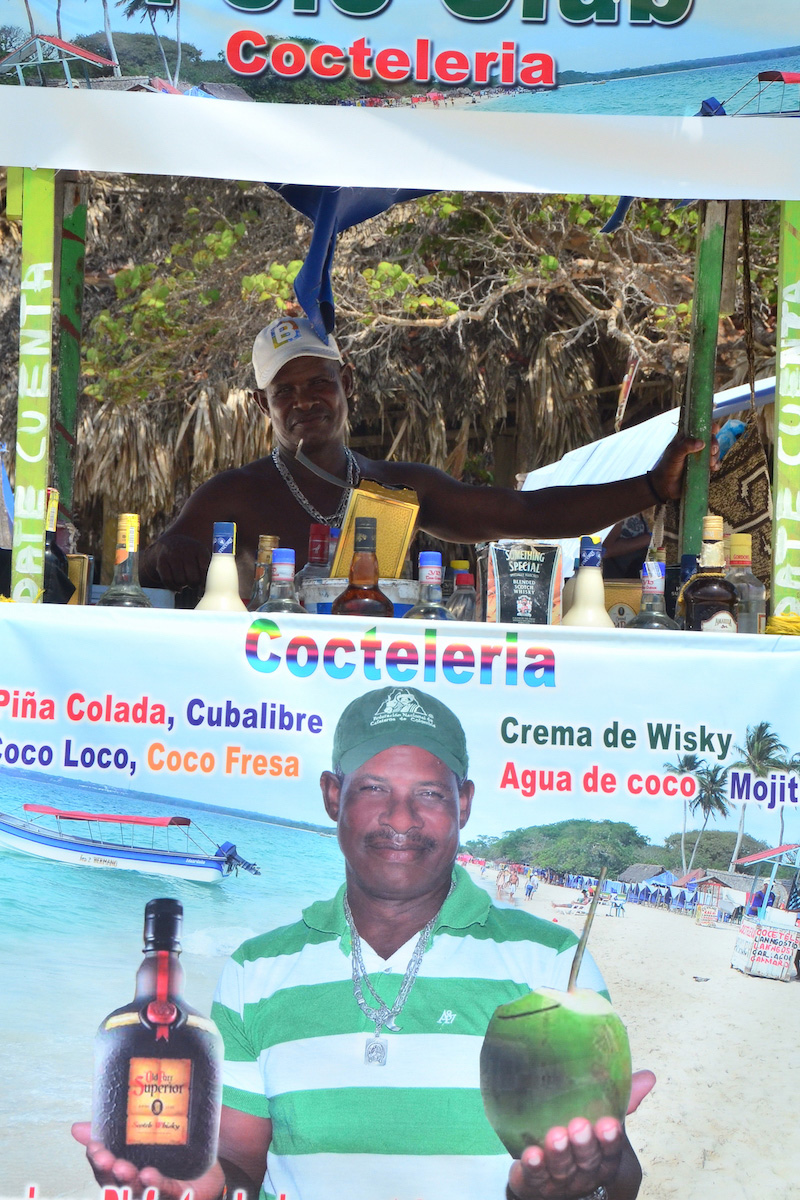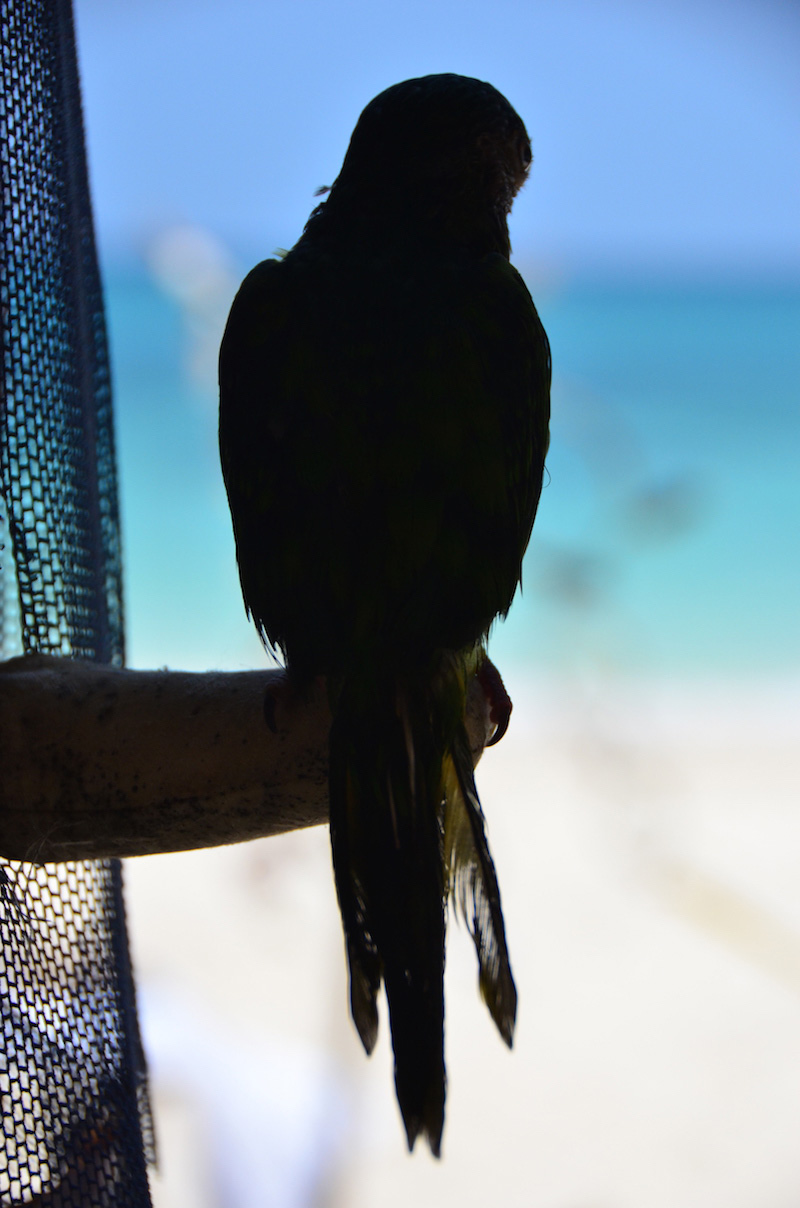 An alternative beach option if you have more time—and money—is to head to San Andrés island, which is accessible by plane or a very long boat ride. Because of the distance and cost associated in getting there, however, you should set aside at least a few days if you plan to visit the island.
Unfortunately for LGBT travelers, the only gay beach Cartagena seems to offer is whichever one you find gays on. Colombia's gay scene actually disappointed me in general, and this was no exception.
The Bottom Line
No matter how many days in Cartagena you have, this magnificent city is worth all the hype it's generated. Whether you spend two, three or 4 days in Cartagena, the mixture of history, scenery and culture on offer in and around the hub of Colombia's Caribbean coast is intoxicating, particularly if it's part of a larger three weeks in Colombia trip.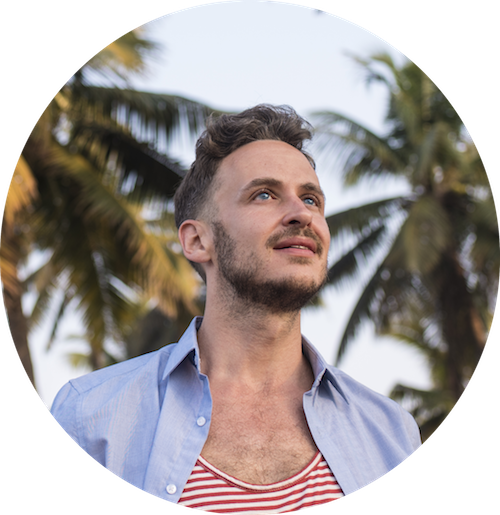 informs, inspires, entertains and empowers travelers like you. My name is Robert and I'm happy you're here!