Paris never gets old—it grows with you, although it never seems to age. I don't love Paris more now than I did back in 2005, when I made my first visit to the City of Lights, I just love it in a different way.
One of the main things I hope to convey to you with this Paris itinerary 3 days (or longer) is the complexity of my love for France's capital, the depth of it. Of course, there's also a great deal of practical information contained in the next 800-or-so words, so we shouldn't waste anymore time with foreplay.
A Perfect Paris Itinerary: the tl;dr Version
Whether you're on the hunt for basic things to do in Paris, or want to explore deeper and take some Paris day trips, the perfect trip to Paris has a few essential components:
Visit classic Paris attractions like the Eiffel Tower, Notre Dame Church and Luxembourg Garden
Branch out with quirky spots like the Bohemian Marais district and the La Défense business district
Enjoy the best view of Paris from skyscraping Tour Montparnasse
Recall the days of the Bourbon dynasty with a day trip to Versaille
Consider other Paris day trips such as Mont St. Michel and Disneyland Paris
Choose a Paris hotel that balances a great location with your preferred level of comfort
Create a Paris itinerary that leaves free time to discover the ethereal magic of the City of Lights
If Paris is only the beginning of your Eurotrip, make sure to check out my complete recommendations for two months in Europe.
Where to Stay in Paris
Whether you come for three days or just treat this as a weekend in Paris itinerary, where you stay in Paris is extremely important. If you have more money to spend, I'd recommend you indulge in Paris hotels with a view such as Hôtel Balzac. More budget-conscious travelers, on the other hand, might want to consider Paris hotels affordable as Hôtel La Nouvelle République, which isn't cheap by any stretch, but won't break the bank.
Day One: Paris 101
No Paris itinerary is complete without recommending essential places to visit in Paris, so I'll begin your first of three days in Paris with your first. Start at Sacre Couer Cathedral and, after walking down through Montmartre, find your way down to the Seine River and Notre Dame. From here, there are two places you can go.
Cross north over the river and then head westward along its bank to end up at the Louvre Museum and Tuileries Garden—if you continue walking westward you'll eventually arrive at the iconic Arc de Triomphe.
Alternatively head south, traipsing first through the Latin Quarter and then into the Luxembourg Gardens, where you can relax before your afternoon in the Trocadéro. Watch sunset here, then head over the Seine to the Eiffel Tower once night starts falling, to see it lit up like it's always been in your Paris dreams. If you're here for less than 24 hours and are seeking a Paris one day itinerary, what I've just described should leave you more than satisfied.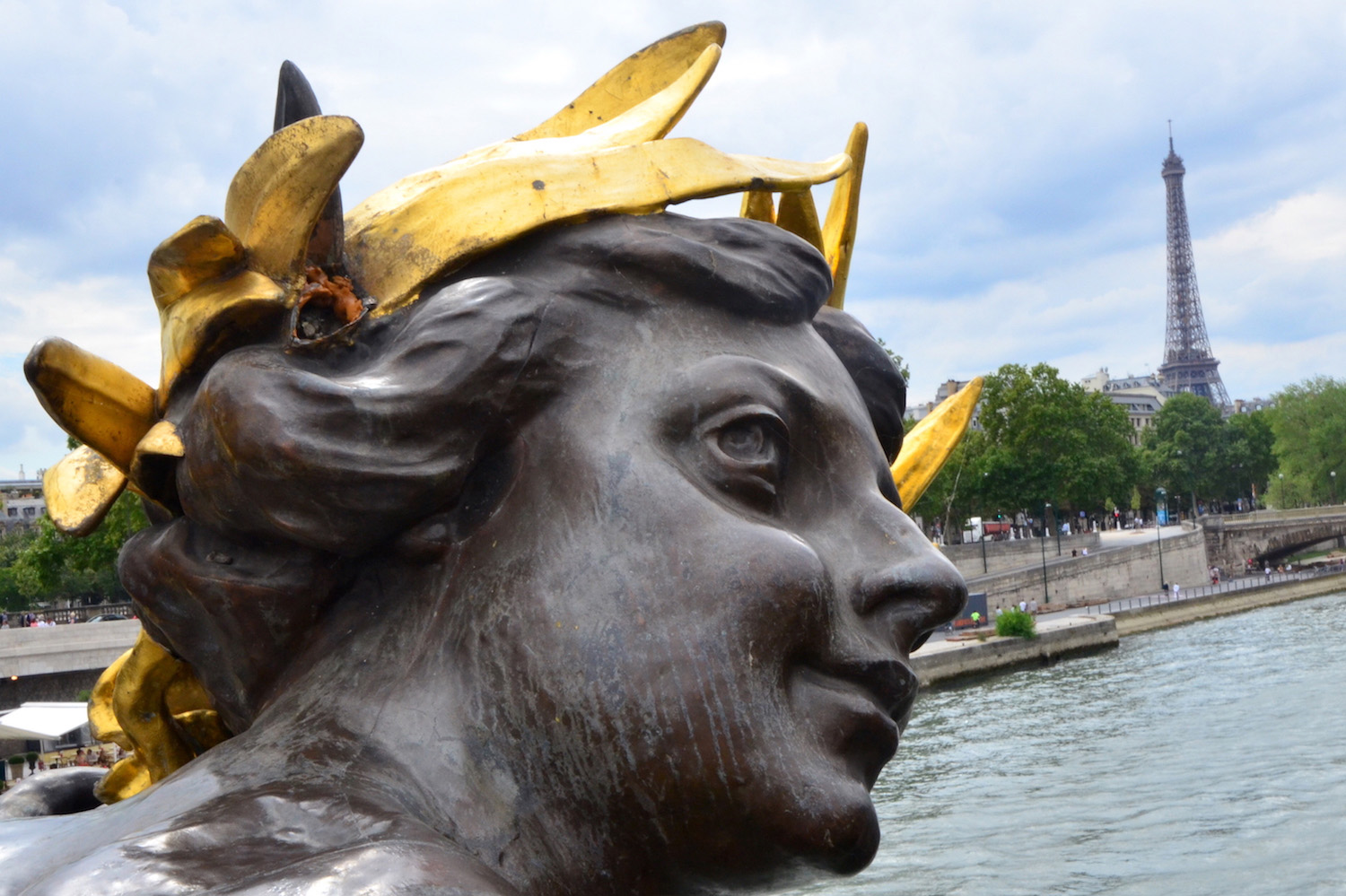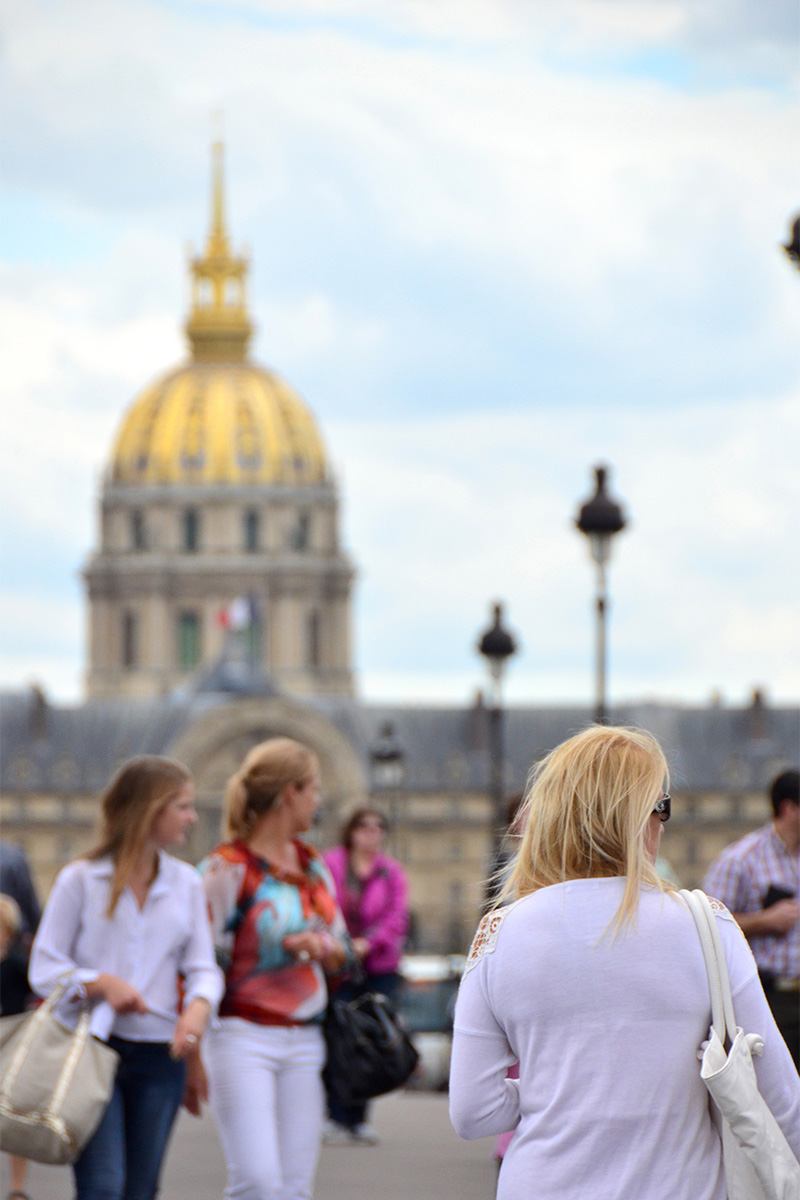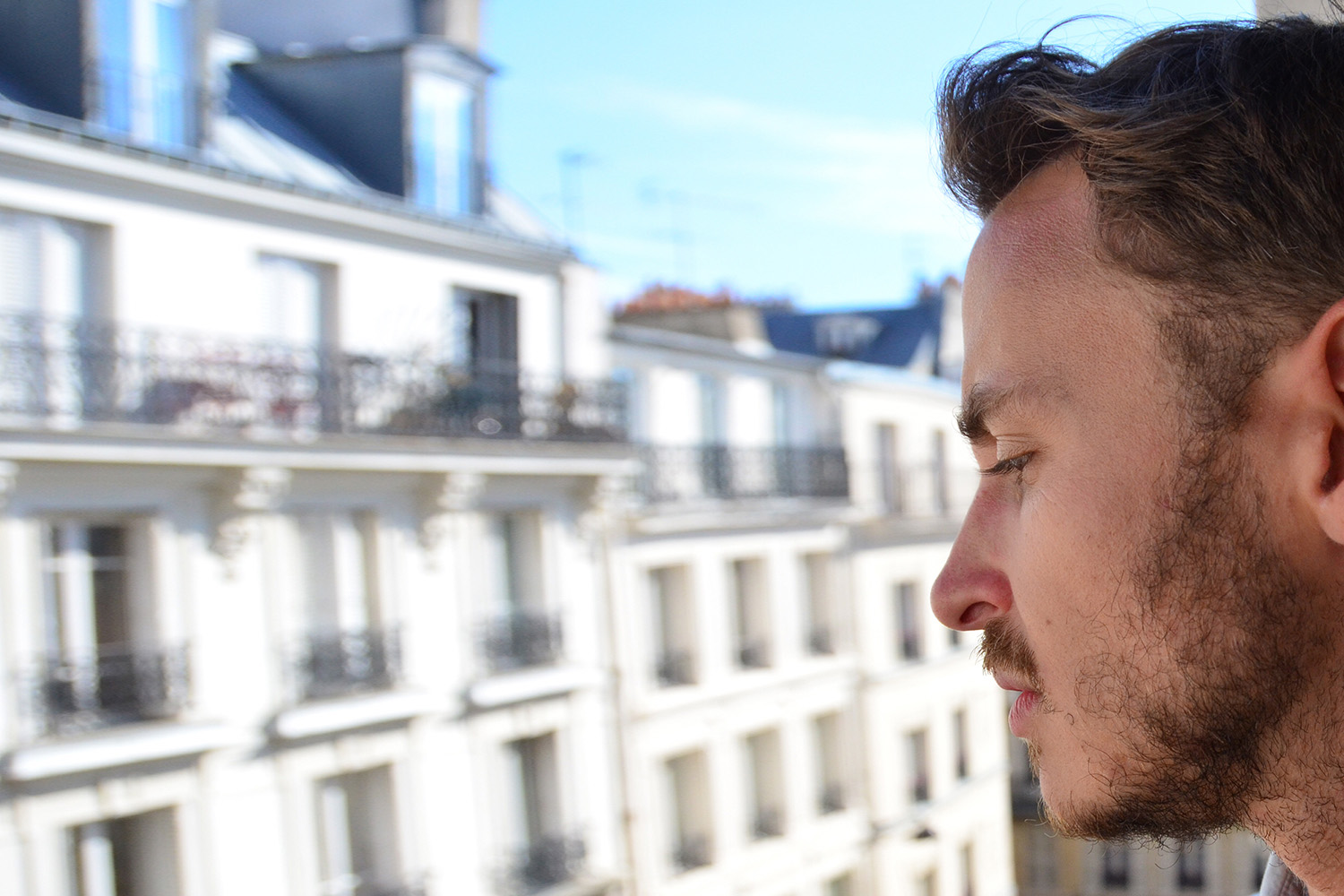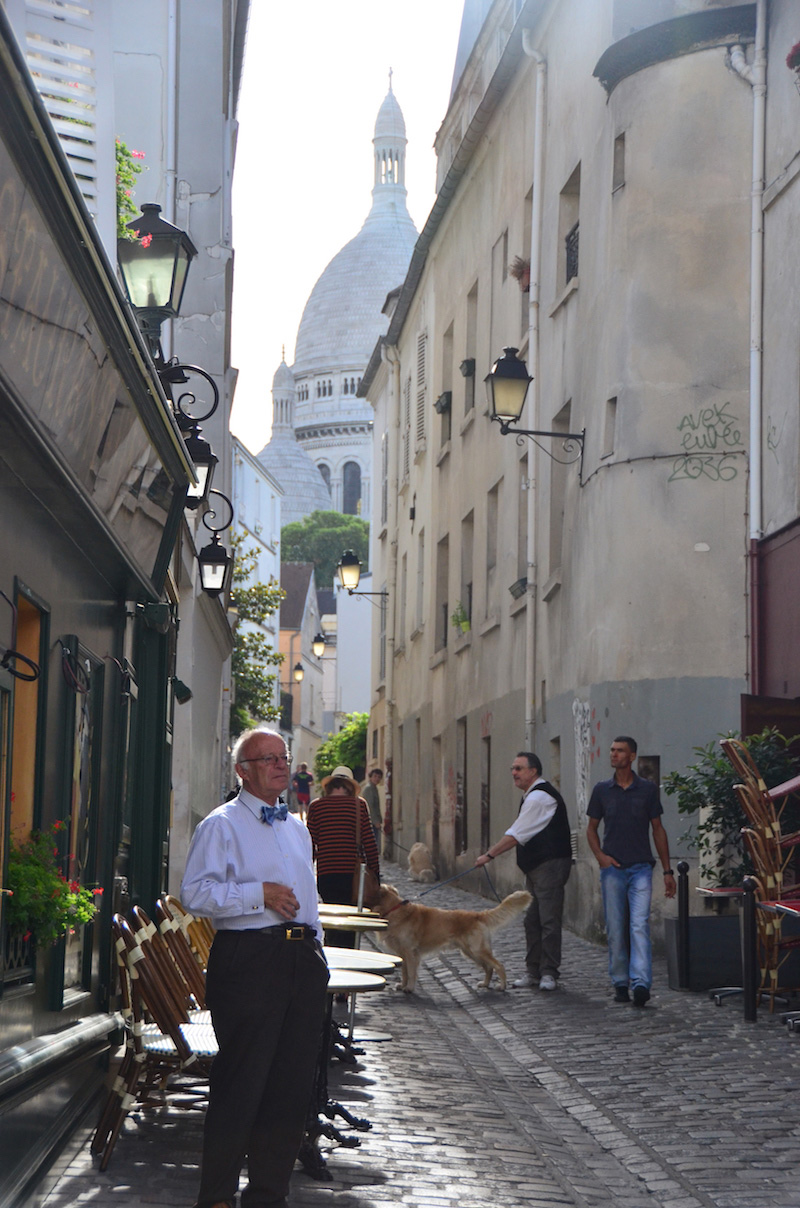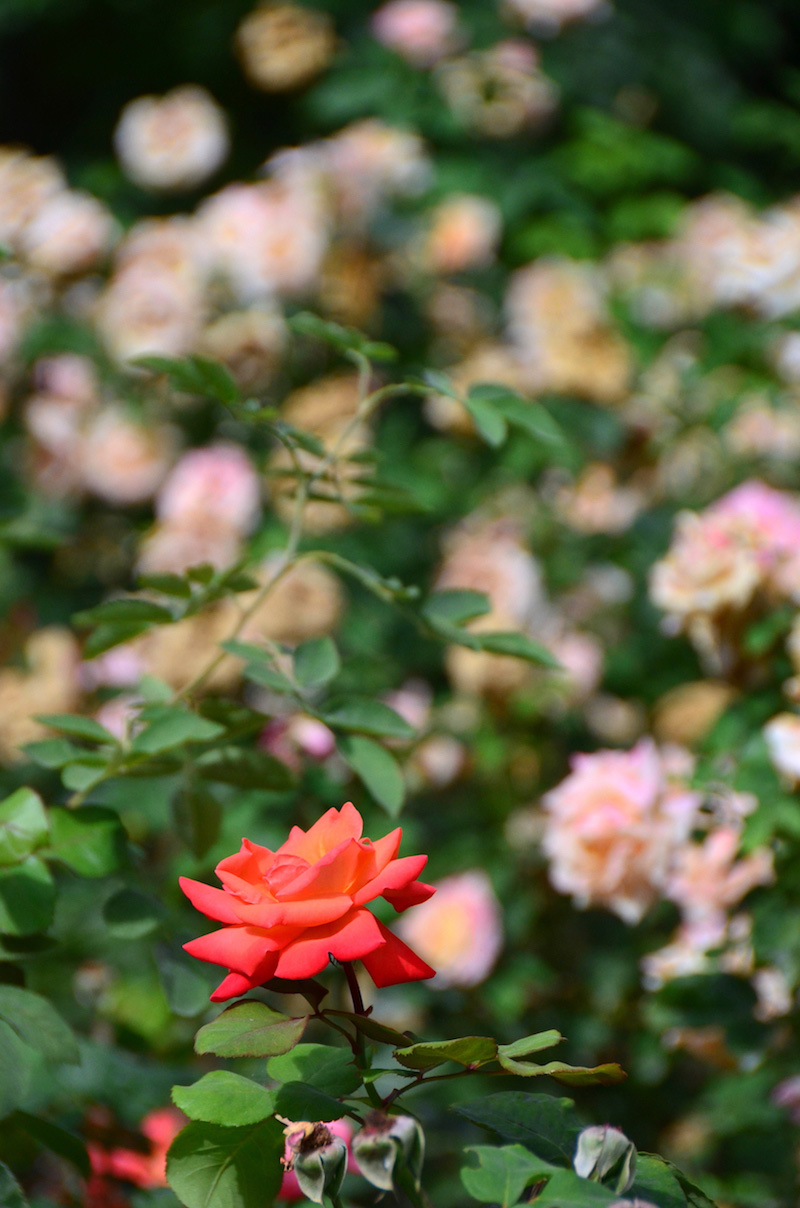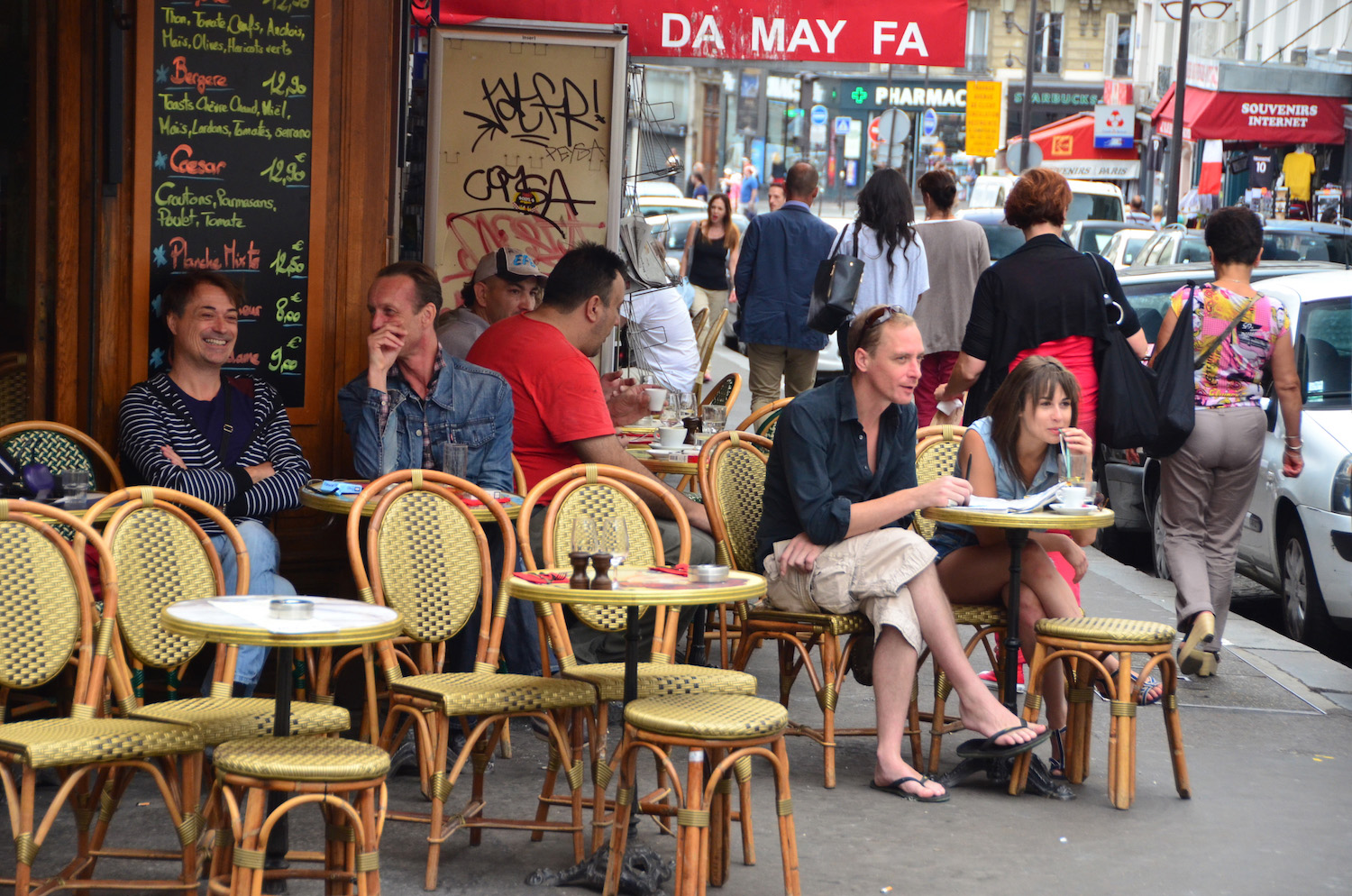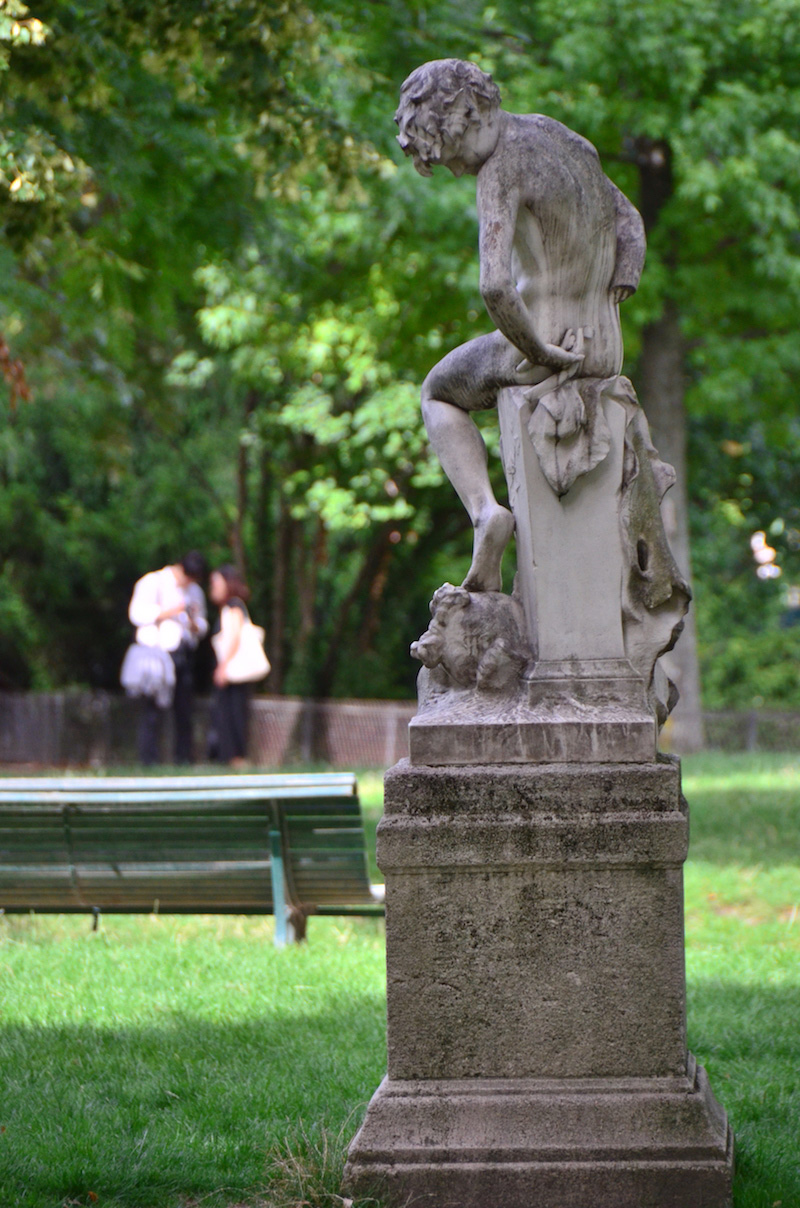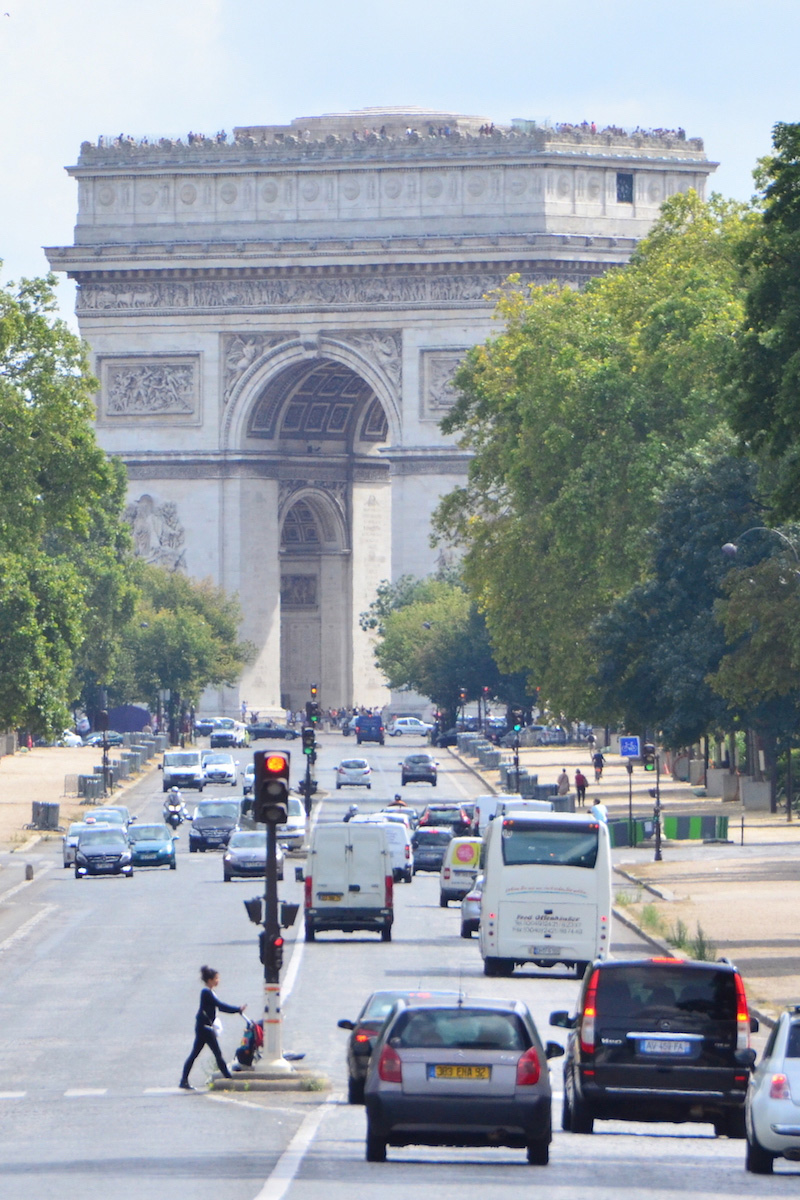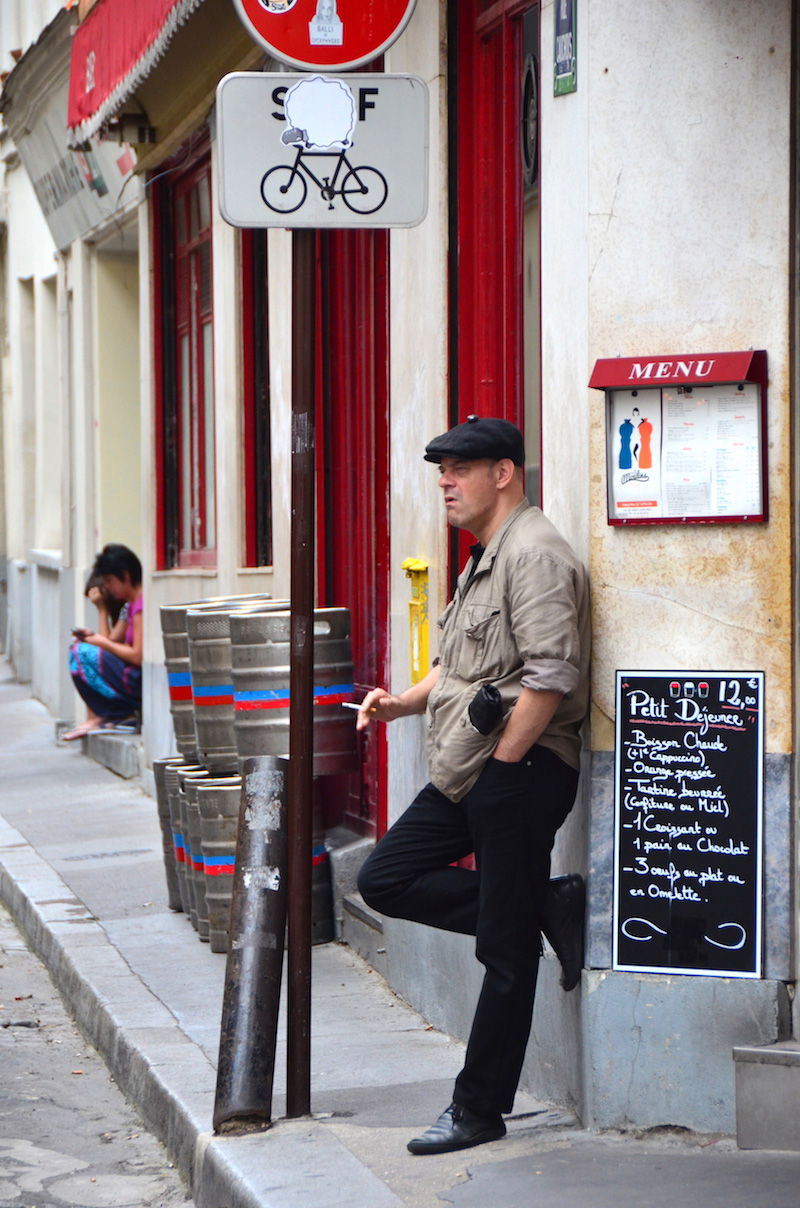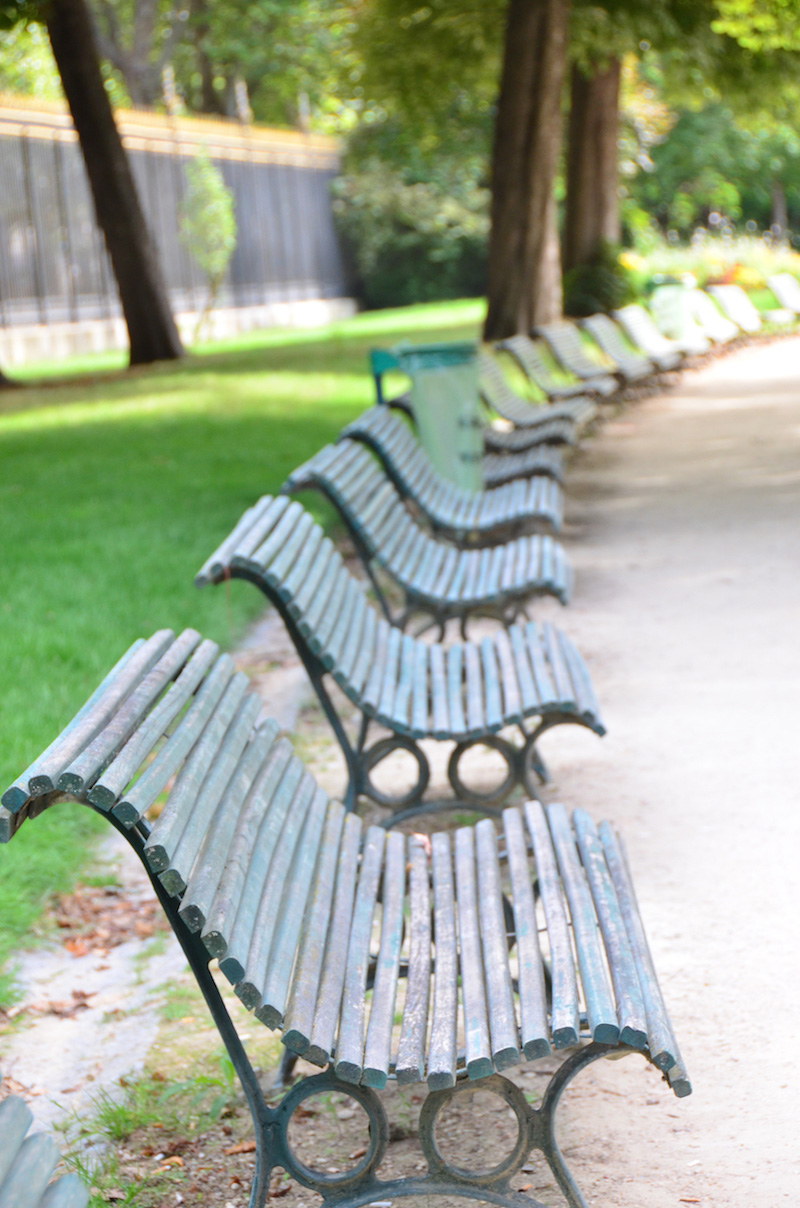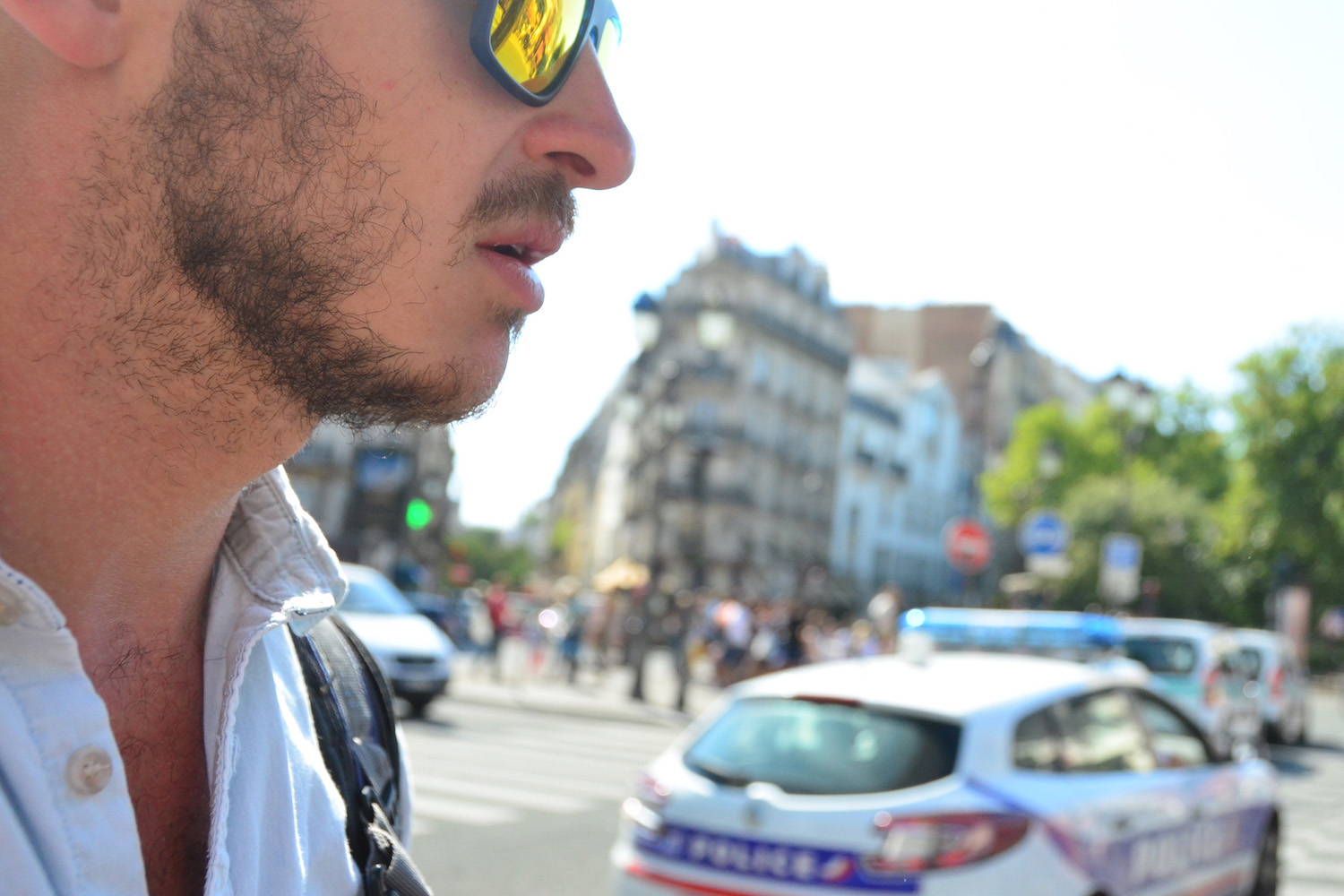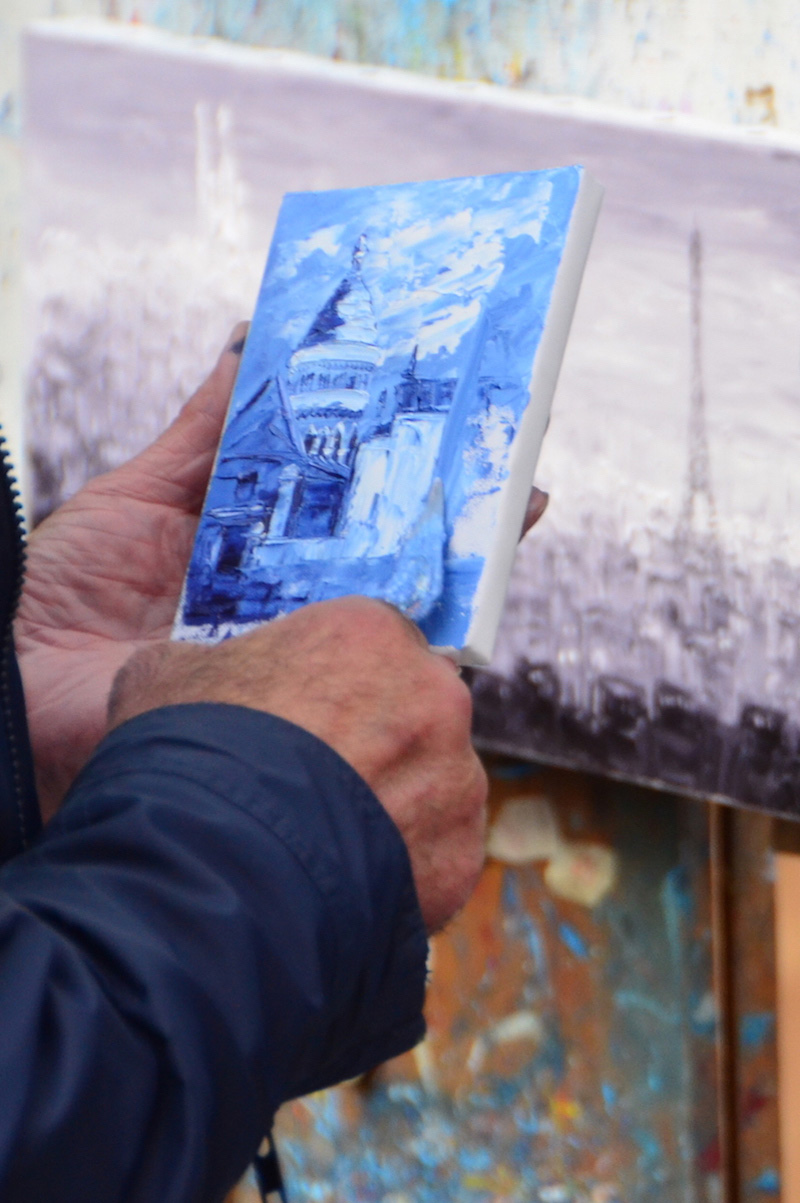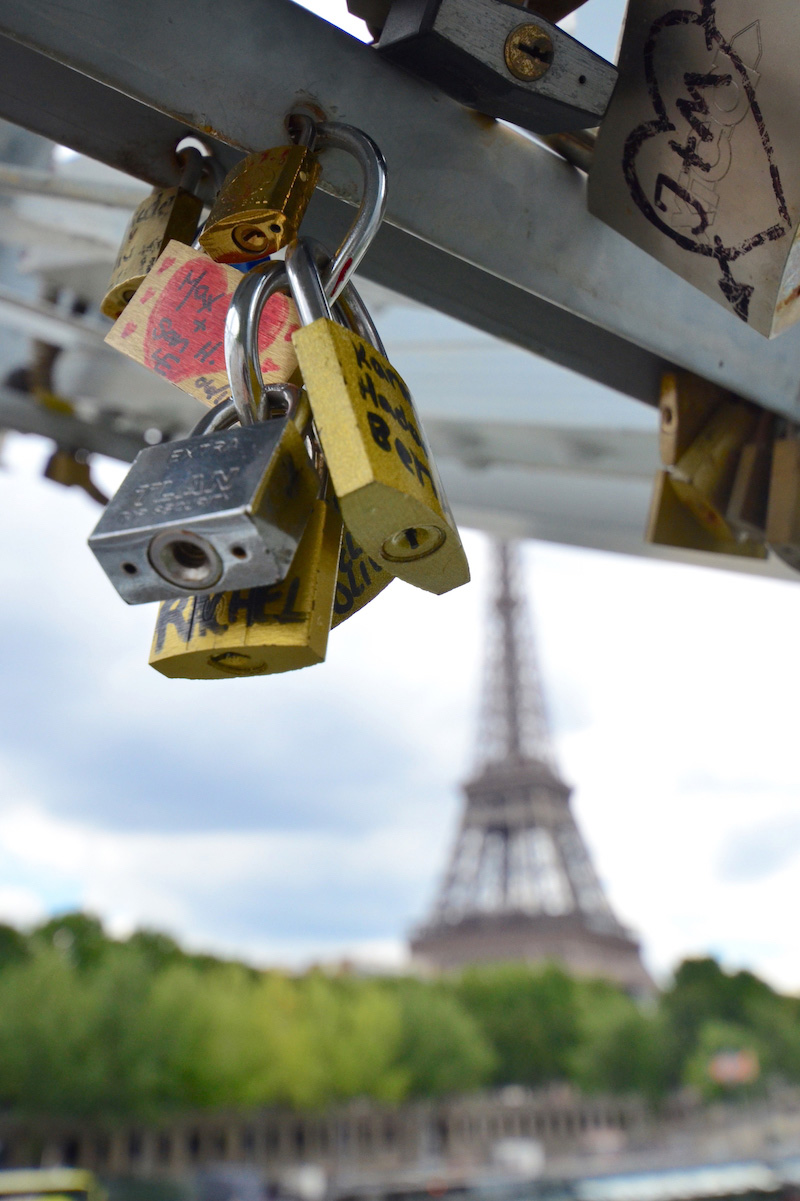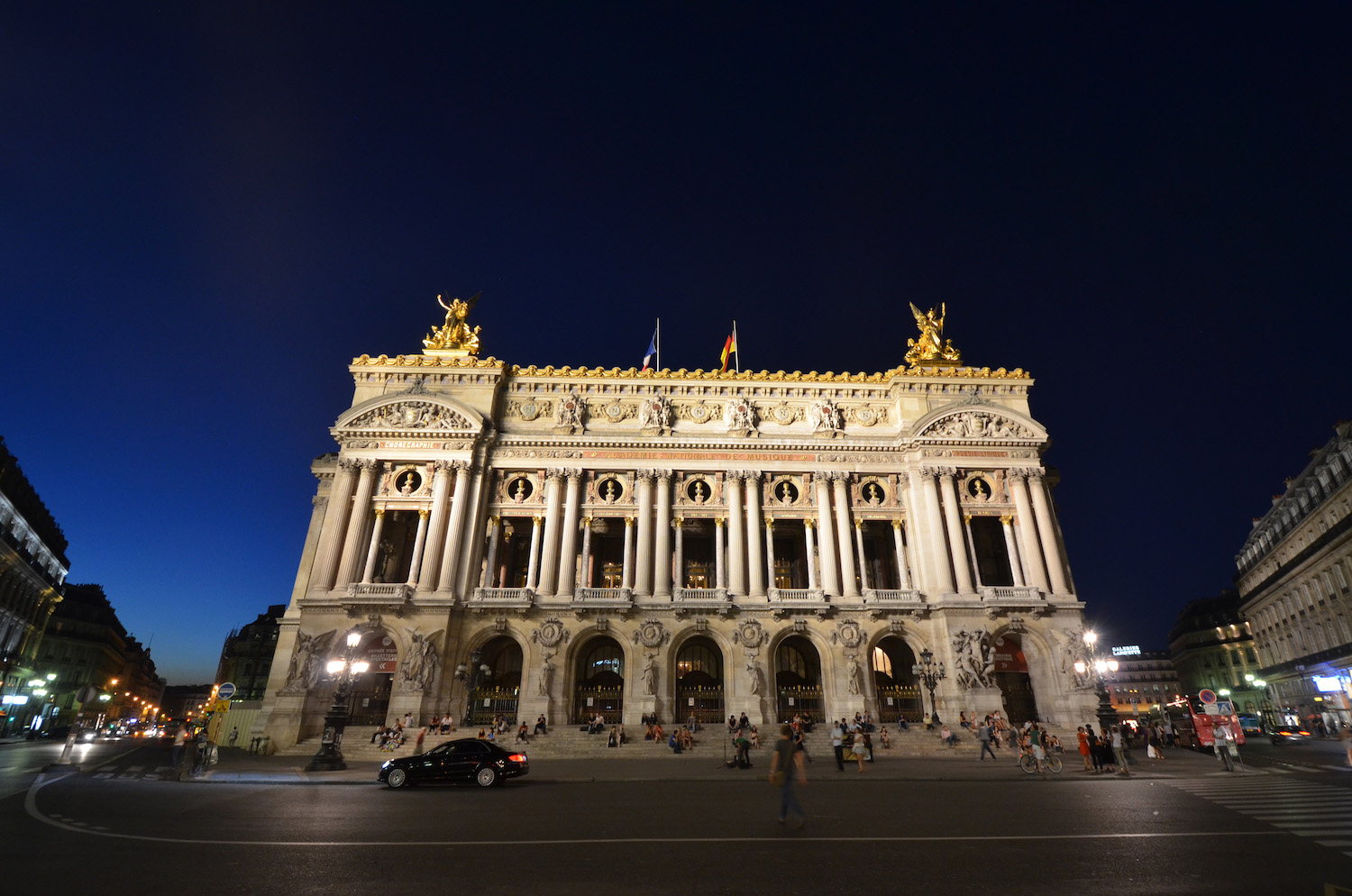 Day Two: Best of the Rest
With your Paris itinerary Eiffel tower portion out of the way, you can focus on some of the "secondary" things to do in Paris if you have 2 days in Paris or longer. One of my favorites (although this is controversial among Paris pursuits) is riding the subway to La Défense, the city's ultra-modern central business district. It's fascinating for me to see this side of Paris—and La Défense, for its part, riffs off the contrast. There you'll find a more contemporary take on the Arc de Triomphe, which is aligned such that it's parallel with the original, visible in the distance down the Champs-Elysées.
To be sure, while you could easily spend the entirely of your second of three days in Paris shopping on this iconic fashion boulevard, I'd consider that a waste. After finishing up in "downtown Paris," you could explore the bohemian Marais neighborhood or even take a chance to appreciate less popular Paris attractions, such as the Centre Georges Pompidou, the sprawling Bois du Boulougne park or the Tour Montparnasse, which is perhaps Paris' most spectacular viewpoint.
Day Three: To Versailles or Not to Versailles
While a Versailles day trip is one of the most popular excursions people take while enjoying three days in Paris, it's not a foregone conclusion that you should do this. The first reason for this is obvious: There's simply so much to do in Paris-proper that you might say it's irresponsible to take a trip to Versailles, or at least somewhat hasty.
Another perspective, of course, is that there are more interesting day trips from Paris that you can take. Indeed, while you'll be hard-pressed to fit picturesque Mont Saint-Michel into a single day, without spending a night on the French coast, it's certainly more exhilarating than the royal palace in my opinion. Ditto for Disneyland Paris, at least if you're traveling in Paris with kids.
TIP: Create a Paris itinerary 4 days (or even longer) by adding multiple Paris day trips and excursions! Ideally, you could spend a week in Paris if you have the time.
Is Paris Safe?
There's a lot of media chatter about the issues of whether Paris is safe after attacks, but I'm here to tell you: You'd have to be extraordinarily unlucky to fall victim to terrorism, or any crime in Paris really. I've been half a dozen times now, but haven't so much as been pick-pocketed or scammed, (even if the first hotel I stayed in should've been free, on account of how nasty it was!). If you're asking yourself the question "Is Paris safe to travel?" my advice is to stop asking, and just book your ticket.
The Bottom Line
My Paris itinerary for 3 days isn't comprehensive, but it does curate the best there is to see and do in the French capital. Spend day one seeing the iconic attractions you've always dreamed about, day two digging deeper and day three taking a day trip—or not. No matter how you occupy your three days in Paris, one thing is guaranteed: The City of Lights never, ever disappoints.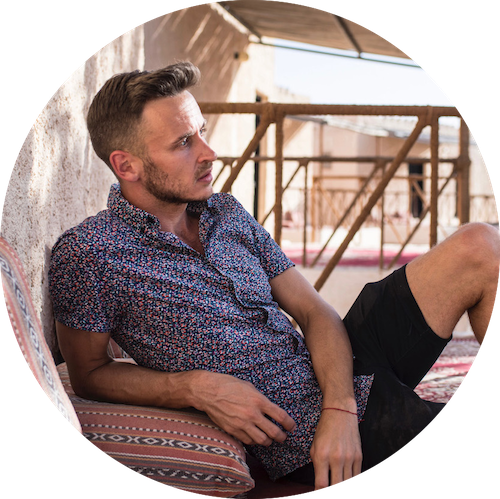 informs, inspires, entertains and empowers travelers like you. My name is Robert and I'm happy you're here!