Is Berlin worth visiting? If you're asking this question, you're probably on the fence about the most hyped city in Europe—and I doubt I have the answer you're seeking.
I've spent a lot of time in Berlin over the years, and although I've taken every trip with the best intentions, have never really found a place in my heart for Germany's capital. Berlin simultaneously tries too hard and doesn't try at all; this tug of war between two terrible extremes creates a tension that doesn't deserve much attention.
Which is not to say a trip to Berlin has no merits—I'm the first to recognize the city has some notable selling points. But make no mistake: The article I'm about to write is not any sort of puff piece.
Why is Berlin So Popular?
Many people assume Berlin is worth visiting because of the hype that's been built up around it in the last 15-20 years. Berlin, to hear the internet intelligentsia tell it, had beautifully transcended its dark, divided history. Its longtime residents had not only been united for the first time in decades; it attracted artists and other misfit types from around Europe and the world. Utopia wasn't real, but if it was, you'd find it in Berlin.
Then, there was the nightlife. Sex clubs were people indulged in free love—free drugs—24 hours per day, seven days per week. An enticing and expanding multiculturalism, which the aforementioned flood of creatives into the left in its wake. On top of all this Berlin was affordable; no matter how cool it got, it local residents (and especially the people who transplanted themselves there) were friendly as could be.
5 Reasons I Think Berlin is Overrated
Its coolness is put-on
I've always felt Berlin's supposed coolness was more an inference gleaned from the bad attitudes of so many people who resident there than a reflection of the city's actual merits. None of the folks who crowd cafés or boutiques in Kreuzberg or Neukölln are especially impressive to look at or speak with, but the chips on their shoulders will make you think they've absorbed an asteroid hit.
(So is its artsiness)
Many people find Berlin worth visiting simply because they expect to be wowed by its art. However, I don't expect you'll be moved by the city's visuals, neither the "edgy" ones that adorn the former Berlin Wall near Checkpoint Charlies, nor the "artists" you'll sometimes meet as parties. Fun secret: They're mostly bored trust-fund kids from North America, who in spite of claiming to be creative professionals have never created anything.
Berlin is ugly
I realize that beauty is in the eye of the beholder, and in certain parts of Europe—uglier parts of Europe, if we're being honest—is often conflated with eclecticism. Indeed, I can appreciate the contrast of the ornate, vermillion Warschauer Straße Bridge rising above the Spree River, with the Alexanderplatz TV Tower and Berlin Cathedral behind it in the distance. However, just because something is interesting to look at it doesn't mean it's pretty.
It also isn't cheap anymore
Historically, one thing that made Berlin worth visiting was how affordable it was. I knew many people who lived there in the early- to- mid-2000s for a few hundred euro per month; these were individuals who chose to live alone. Unfortunately, as is the case in Austin, Mexico City and other cities that have believed their own hype, Berlin now has rents that rival the more established and excellent cities around it.
Many other cities are much more enjoyable
Speaking of which, I find every major city in Germany, and most others in Western Europe more interesting than Berlin. I find that Paris offers a fair bit of Berlin's sleazy je ne sais quoi, with more impressive (and intact) architecture, and a more genuinely diverse population. Any number of university towns in Italy, Spain or even Ireland offer comparable youthfulness, the former two with much better weather.
How Many Days Should You Spend in Berlin (if You Go)?
If you do go in Berlin, I'd recommend pacing yourself. I say this as someone who, once upon a time, decide to book a Berlin Airbnb for a month because I was so sure I'd fall in love with Berlin and find my peeps there. Even if you think you might end up staying a while, start with three nights in a hotel, hostel or apartment, and arrange to spend at least one of those days outside the city center—taking a day trip to Dresden or Leipzig, for instance.
If you still think Berlin is worth visiting, eat your heart out—there are plenty of long-stay properties to rent, whether or not you feel committed enough to signing a lease. Berlin leaving you cold? You could write the German capital off, as I've (reluctantly) done, or travel elsewhere on the continent (maybe 3 weeks in Italy, to eat some good food for a change?) and see if distance makes you heart grow fonder for Berlin.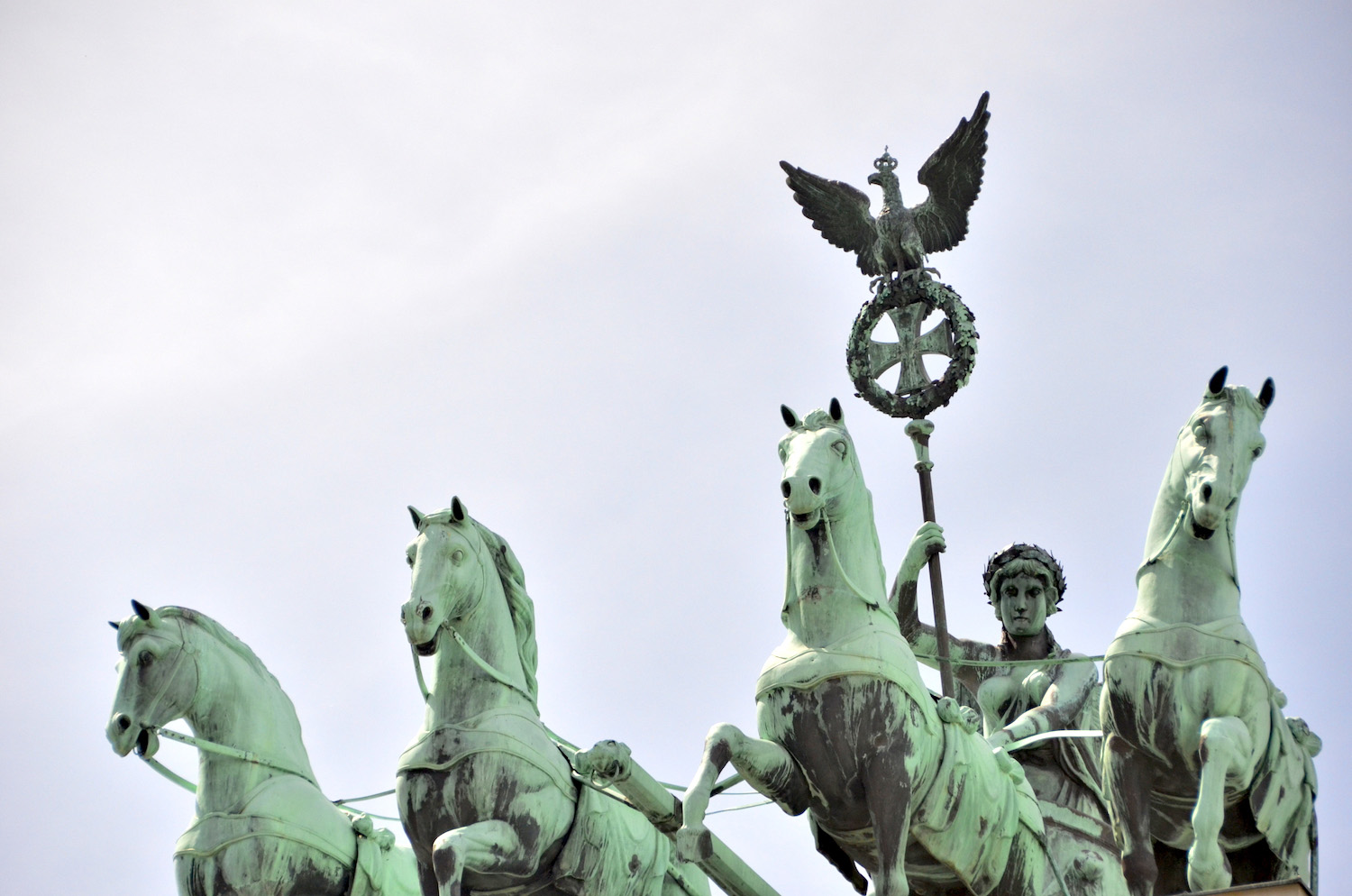 Other FAQ About Visiting Berlin
Is Berlin a beautiful city?
Berlin has beautiful landmarks and areas, including the Brandenburg Gate and Bundestag complex, and various architecture between Tiergarten Park and the city center. On the other hand, plenty of buildings in Berlin are ugly and unsightly, particularly the Soviet-looking housing blocs that exist in the part of the city that used to sit behind the Berlin Wall.
What is Berlin like to visit?
In my opinion, Berlin is disappointing to visit. You arrive expecting a wonderland of art, culture and/or sex, and a community of people who are just like you (and, as such, are welcoming to you and people like you); instead you get an unkempt city that smells like piss, full of unfriendly trust fund kids and drug addicts, who think they're part of the counter-culture rather than the subculture.
Is Berlin or Munich better to visit?
I much prefer Munich over Berlin. The city center of Munich is much more enjoyable, with classy, classically-designed and decorated buildings like Frauenkirch and the Residenz Palace, to say nothing of the Bavarian Alps just beyond it, with tourism treasures like Neuschwanstein Castle just begging for a visit. The charming Austrian city of Salzburg is also only a stone's throw away.
The Bottom Line
Is Berlin worth visiting? That depends upon your intention in doing so. If you're on the fence and simply want to see Germany's capital for yourself, I'd encourage you to do that. Likewise, if you haven't been many places and are easily impressed, I think you'll find the reality on the ground in Berlin largely lives up to the hype around the city. However, if you're a seasoned globetrotter and are maybe even a little jaded, I think it's unlikely that you'll enjoy Berlin to a level that matches the expectations the internet has set for it, unless you simply pass through her during a more extensive trip to Germany. Speaking of trips to Germany, the best way to make sure yours is unforgettable is to hire me as your Travel Coach.