Are the Galapagos worth visiting? Asking this question is as far as many people get in the planning process. From the variety of tours available, to the surprising complexity of traveling to and between the islands, to the sheer variety of attractions on offer, even pondering a visit to Ecuador's most famous destination can induce an anxiety attack.
But it doesn't have to. Whether you envision a luxurious Galapagos cruise whose operator curates the highlights of these biodiverse jewels, or a ramshackle, rambling expedition at your own pace—and on your own terms—a trip to the Galapagos Islands can be whatever you want it to be. It's only stressful if you make it so.
Continue reading to be on your way to an incredible Galapagos holiday in no time, regardless of what form you want it to take.
When to Visit the Galapagos Islands
The good news? Each season in the Galapagos Islands occupies approximately half the year, with one (cool and dry) lasting from June to November, and the warm, wet season lasting from December through May. The not-so-good news? Rain and heat won't necessarily spoil your trip, which means that you can't decide upon the best time to visit Galapagos solely based on weather.
Of course, the cool and dry season does tend to be busier, which means that prices on accommodation (from Galapagos Islands resorts all the way down to hostels) will be a lot higher during this period. On the other hand, the weather in mainland Ecuador is usually very different from whatever is going on in the Galapagos, so if you plan to travel elsewhere in Ecuador, this has the potential to affect the timing of your trip.
Top Things to Do on Your Galapagos Trip
Take a Tortoise Tour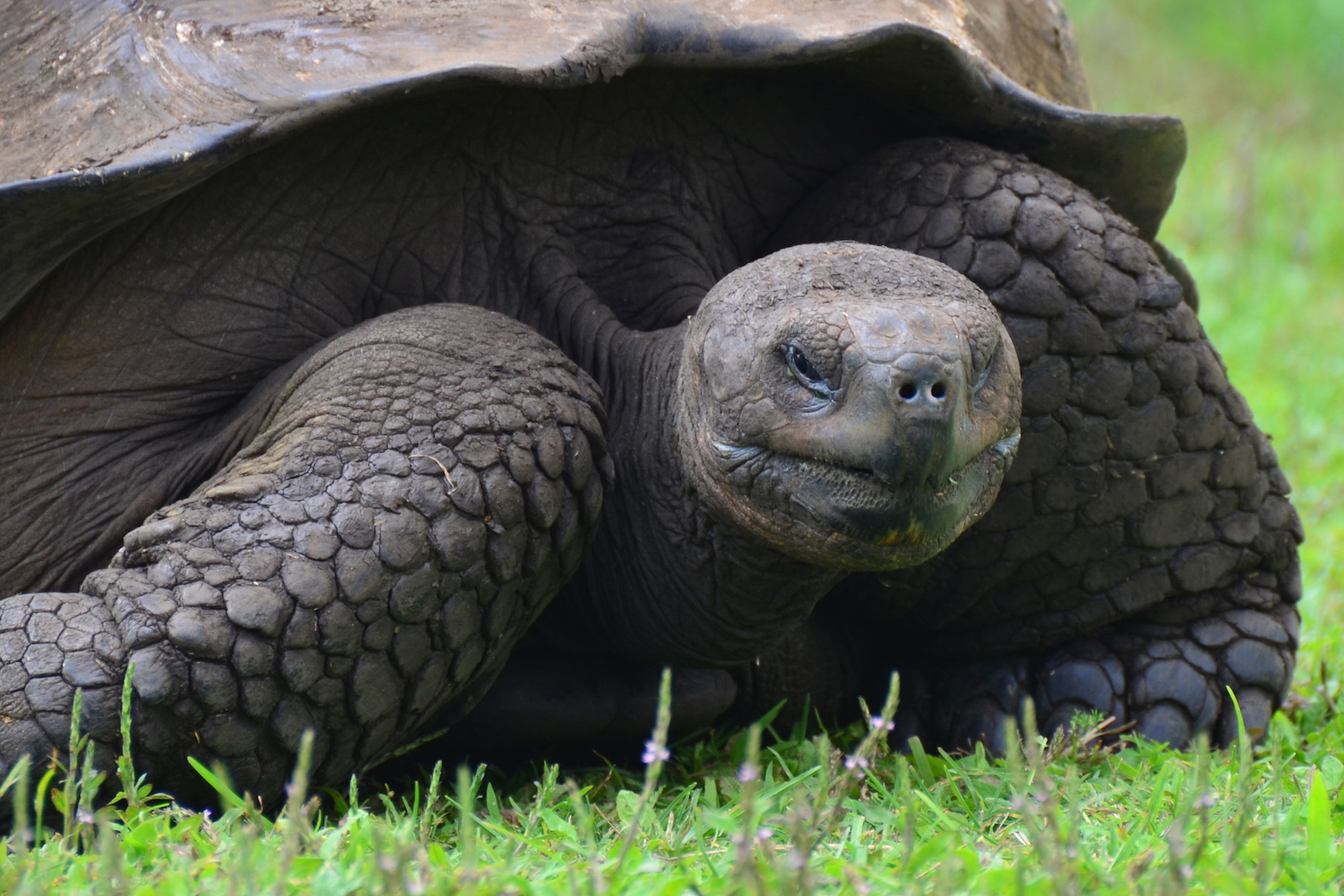 It's no secret that giant tortoises (include dearly-departed Lonesome George) are the most famous Galapagos islands animals. However, they're not the only game in town, let alone on Santa Cruz island, where many of them live (at Darwin Turtle Station and El Chato Turtle Reserve, specifically). Here, you can also expect to find sea lions, iguanas and bright yellow Darwin's finches, to name just a few members of the diverse community of fauna.
Visit Isla Santa Cruz's Volcanoes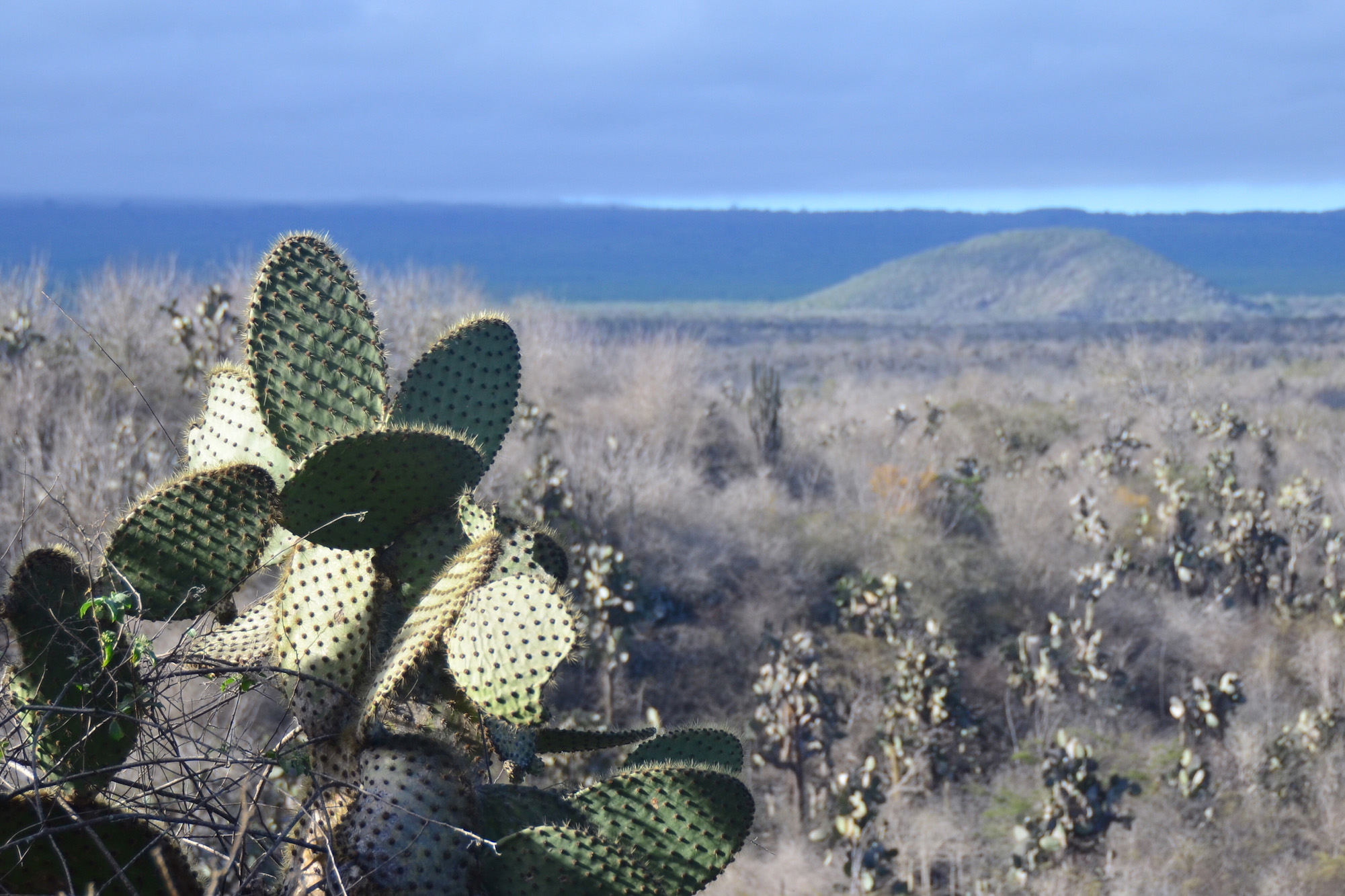 Nor are the Galapagos (or Isla Santa Cruz, specifically) only about animal life. A wide variety of vegetation that ranges from palms to cacti, and landscapes range from the famous Galapagos volcano Gemelos (which is actually two volcanos) to Garrapatero Beach, whose black-lava sands contrasts with the sugar-colored ones you find at Tortuga Bay Beach, where you can get up-close and personal with some beautiful blue-footed boobies.
Immerse Yourself in Isla Isabela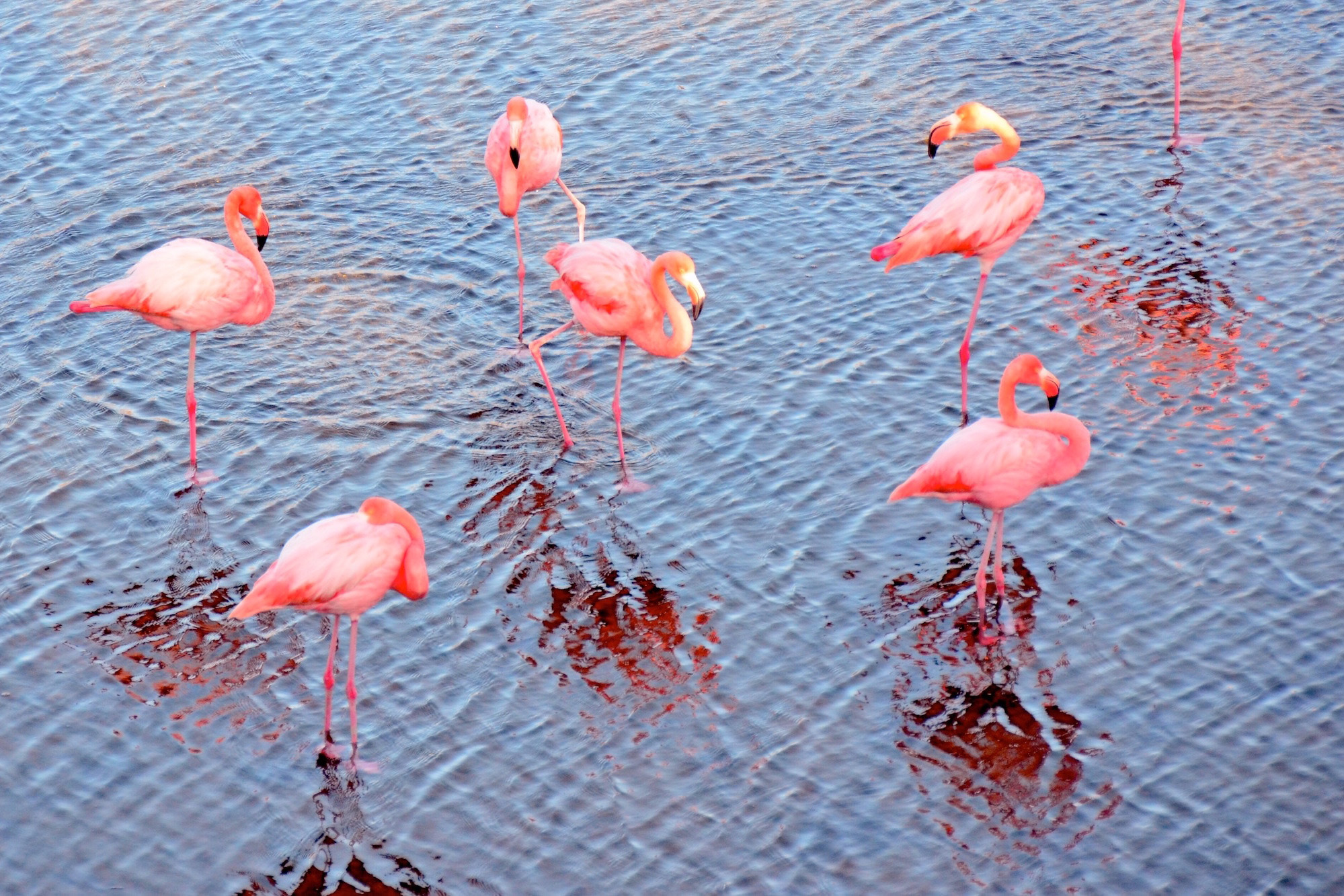 Isla Isabela is a place many people visit during their Galapagos trip, but in some ways it's the most understated of the main islands. Accessible via ferry from Puerto Ayora on Isla Santa Cruz, Isabela is home to several notable attractions, including the Wall of Tears (and the three-hour hike there), as well as a Flamingo Lagoon near Puerto Villamil town. If you have a few days to spend on Isabela, the largest of the Galapagos Islands, you should also visit the Arnaldo Tupiza Tortoise Breeding Center.
Scuba Dive With (Safe) Sharks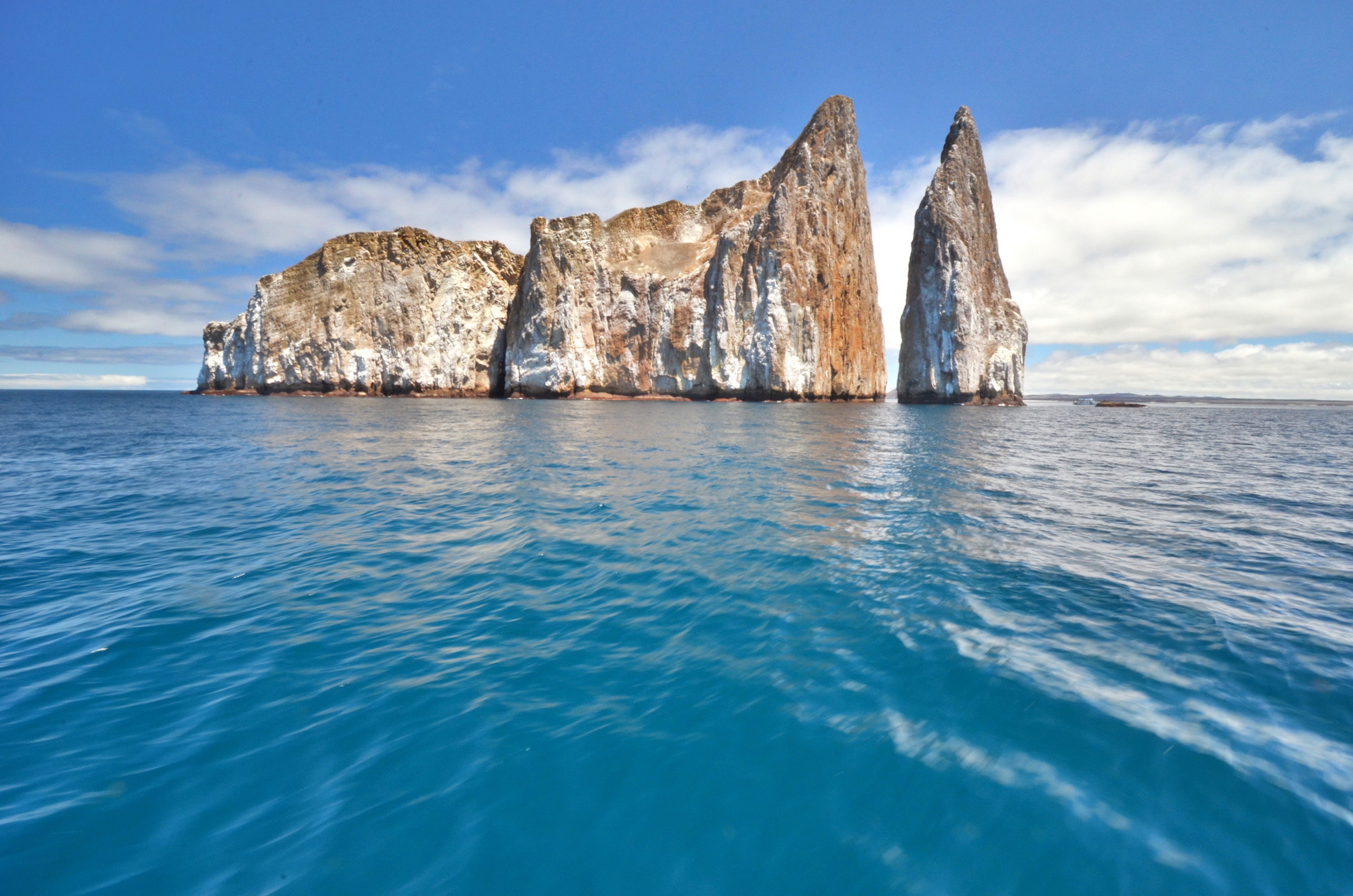 When it comes to Galapagos diving, there are few better places to go than Kicker Rock, which sits off the coast of Isla San Cristóbal. Around the base of this extinct volcanic cone, which is as good for snorkeling as it is for scuba, are reef sharks—don't worry, they're totally safe! You'll also see stingrays, sea lions, sea turtles and dozens of species of reef fish, to say nothing of all the sea birds that make their home on the monolith itself.
Savor Isla San Cristóbal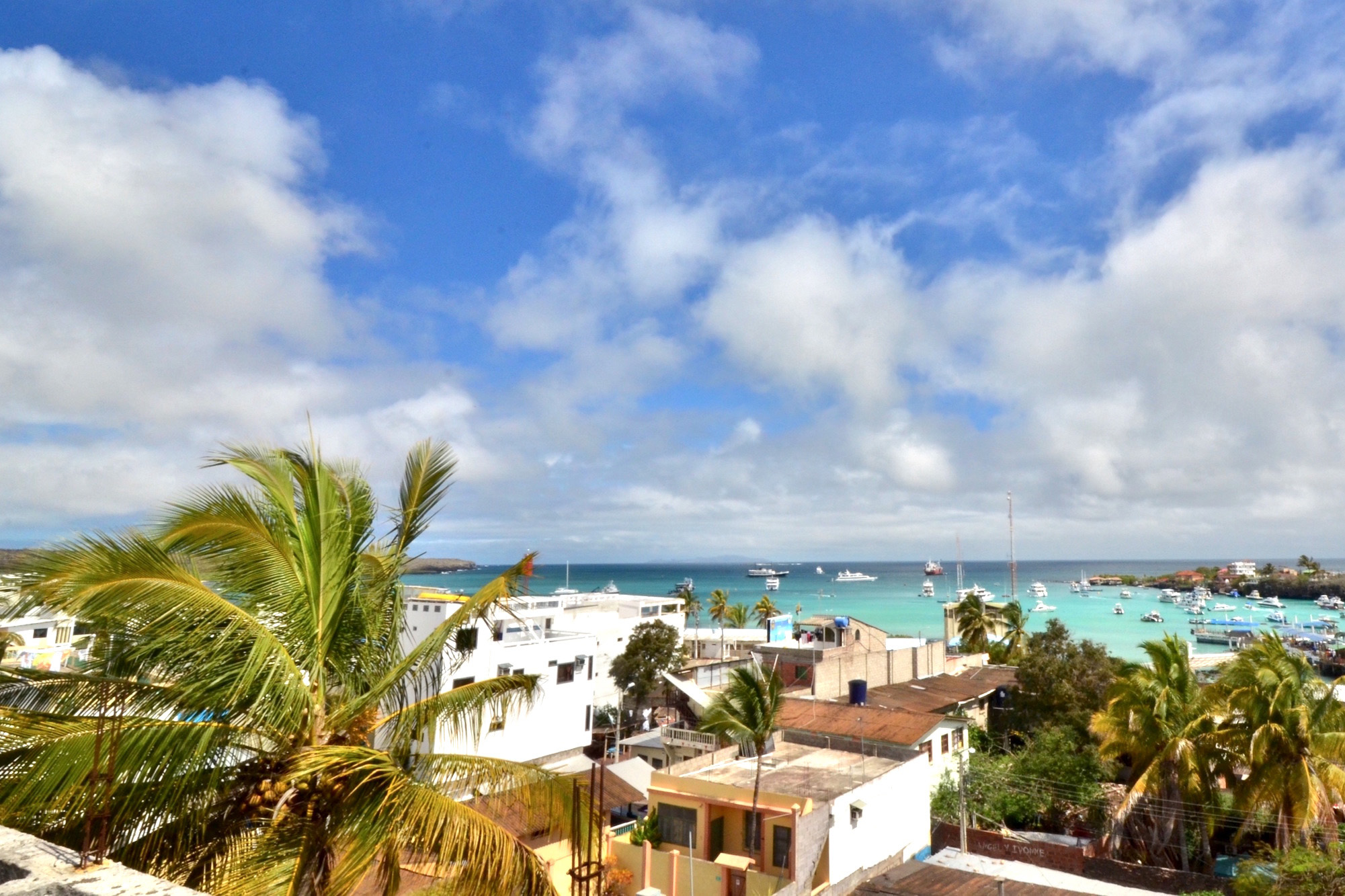 The last place you'll want to stop on your Galapagos itinerary will be on the dry-land portion of Isla San Cristóbal. Actually, there's a good chance it won't be the last stop, but it's epic enough to fulfill this role. Whether you bike amid the sea lion colonies of La Loberia beach, or enjoy picturesque views from your hotel in the harbor town of Puerto Baquerizo Moreno, visiting San Cristóbal makes it hard to say goodbye to the Galapagos.
Can You Visit the Galapagos Islands Without a Tour?
Whether you've started looking at boats or are simply browsing flights to Galapagos Islands from Guayaquil or Quito, you will very quickly realize that yes, it is possible to travel independently in the Galapagos Islands. There are some caveats, however—and not just the sometimes unpredictable schedules of boats that travel between the islands.
Namely, you'll need to submit your luggage for inspection both on the mainland and upon arrival in the Galapagos Islands, to make sure you aren't bringing in any thing that could endanger the delicate ecosystem. You'll also need to buy a "Transit Control Card" at your departure airport in mainland Ecuador, plus an entrance fee of $100 when you arrive (your Galapagos Islands cruise company will likely take care of these details for you, if you're going on a tour).
Other Places to Visit in Ecuador
Planning the rest of your Ecuador itinerary is much easier by comparison than the Galapagos, whether you prioritize cities like coastal Guayaquil and the colonial-fabulous capital of Quito, spend time in the adventure capital of Baños or venture into the jungles of the Amazon or underrated beaches on the mainland.
Irrespective of the things to do in Ecuador you prefer, sequencing is as important as where you end up going. Personally, I'd recommend visiting the Galapagos after you've traveled elsewhere in Ecuador so that your trip isn't anticlimactic. If you have about two weeks in Ecuador, you could make your way from Quito down to Guayaquil over the course of about a week, then fly from Guayaquil to Baltra and follow the plan I've set out here.
Other FAQ About Visiting the Galapagos Islands
Is it worth it to go to the Galapagos?
The Galapagos Islands are absolutely worth a trip! Whether you come for wildlife like tortoises and blue-footed boobies, or for stunning geography like Kicker Rock, these infamous islands are sure to impress you and to exceed your greatest expectations.
How long should you go to Galapagos?
Most travelers visit the Galapagos islands for between 5-7 days, which allows them to visit 2-3 different islands in the Galapagos. Depending upon how long you plan to spend in Ecuador and in South America as a whole, you may choose to spend more or less time in the Galapagos Islands.
Do tourists visit the Galapagos islands?
Approximately 150,000 tourists visited the Galapagos islands in 2019. While this is far less than many other popular destinations in South America, it is impressive considering how hard it is to reach the islands, and how spartan the accommodation is once you get there.
The Bottom Line
Are the Galapagos worth visiting? I hope you've got more clarity about this question now than you did when you clicked on this post. Book an organized cruise or tour and let another organization—and the money you pay them—take care of the details, or travel independently through the Galapagos Islands, whether you rough it backpacker-style, or choose more luxurious transport and accommodation. Whether you prioritize time with tortoises, discover local culture and scuba dive around Kicker Rock, there's truly nowhere in the world like the Galapagos Islands. Consider hiring me to plan your trip to the Galapagos, particularly if you also plan to travel throughout the rest of Ecuador.