The Ultimate Israel Itinerary
If there's one thing travel has taught me, it's that you shouldn't express an opinion about something until you've experienced it. And if there's one thing I've learned from every Israel itinerary I've followed, it's that experiences are subject to change – thankfully, in Israel's case and in mine, for the better.
Israel is not always an easy place to visit, or to enter for that matter. If your passport shows evidence of travel all but a few Arab countries (as mine did the first several times I visited), you might be subject to intense questioning on your way in or out of the country.
Likewise, while every day Israeli society is far more egalitarian than many media reports would have you believe, racism is still pervasive and there are places, particularly within the West Bank (and, I would conjecture, the whole of Gaza), where there is no denying that fundamental human rights violations occur on an almost daily basis.
But please, don't take my word for any of this: If you want to understand Israel, or to have an opinion about it, you need to visit for yourself.
Whether you come to Israel for the existential reasons that have drawn me there four times now, or for more hedonistic pursuits, the Israel trip itinerary I'm about to present to you will allow you to see nearly all the country in two weeks. From cosmopolitan Tel Aviv to historical Jerusalem, from the fertile Galilee to the barren Negev and from the salty shores of the Dead Sea to the five-star resorts of the Red Sea, this is the best of my Israel advice.
Practical Matters
When to Visit Israel
Israel has a great climate year-round, which means that you can plan your two weeks in Israel for nearly any time. While the hot summer months are best for playing in the surf in Tel Aviv or Haifa, the winter is a perfect time to explore the Negev Desert (where you might see rare snow!), or stay warm under the sea in Eilat.
Where to Stay in Israel
Israel is full of amazing places to stay, no matter where in the country you are or what your budget. In Tel Aviv, for example, splurge at the upmarket Shenkin Hotel, or save at the newly-opened Abraham Hostel. Abraham also has a branch in Jerusalem, or you can stay at the extremely fancy King David Hotel if you're in the Holy City with an unholy amount of cash. The Beresheet Hotel provides panoramic views of the Negev Desert, with an infinity pool to boot.
How to Get Around in Israel
Israel is a tiny country, which you can traverse north to south in about four hours, and east to west in a shorter time than that. For many an Israel itinerary, buses and trains are the way to go, whether you take the high-speed Tel Aviv-Jerusalem train, or ride a bus from Be'er Sheva to onward destinations in the desert like Mitzpe Ramon and Dimona.
Money, Costs and Communication
Israel uses the shekel, and you're going to need a lot of them: From food, to lodging, to daily activities, the trip to Israel cost will be incredibly high, even if you attempt to travel on a budget. Fast Wi-Fi is available in most large cities in Israel (and even some of the more remote areas), but I do recommend purchasing a SIM card on arrival at Ben Gurion Airport in order to make sure you're connected during your entire two weeks in Israel.
Is it Safe to Travel to Israel?
There are two ways to answer this question. Approaching it existentially, the answer is yes. Iran is not going to nuke Israel, not when you're there and probably not even; a terrorist, even a rogue one is not going to penetrate the State's thick web of security. But although traveling in Israel isn't dangerous, Israel travel safety can seem precarious because of how stringent security checks tend to be, both near border areas and even in the heart of Tel Aviv.
Tel Aviv
Tel Aviv is one of my favorite cities in the world, for a whole variety of reasons. It's filled with beautiful people and vistas, interesting architecture and nightlife and has an urban core that's small enough to easily explore on foot. What's not to love? Spend your days laid out on the beach, your nights dining or drinking along Rothschild Boulevard and your morning enjoying coffee in a trendy shop along King George or Diezengoff Streets.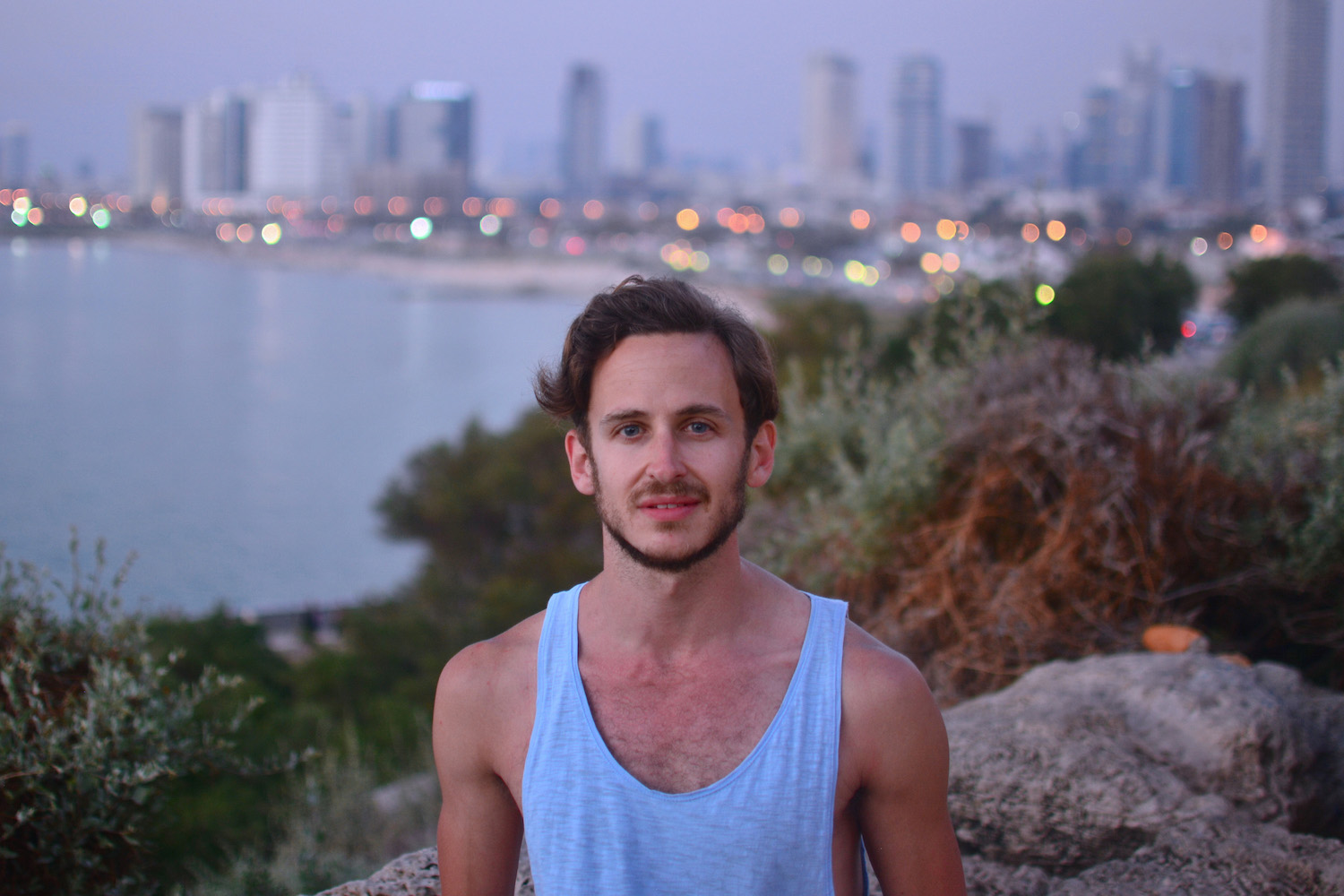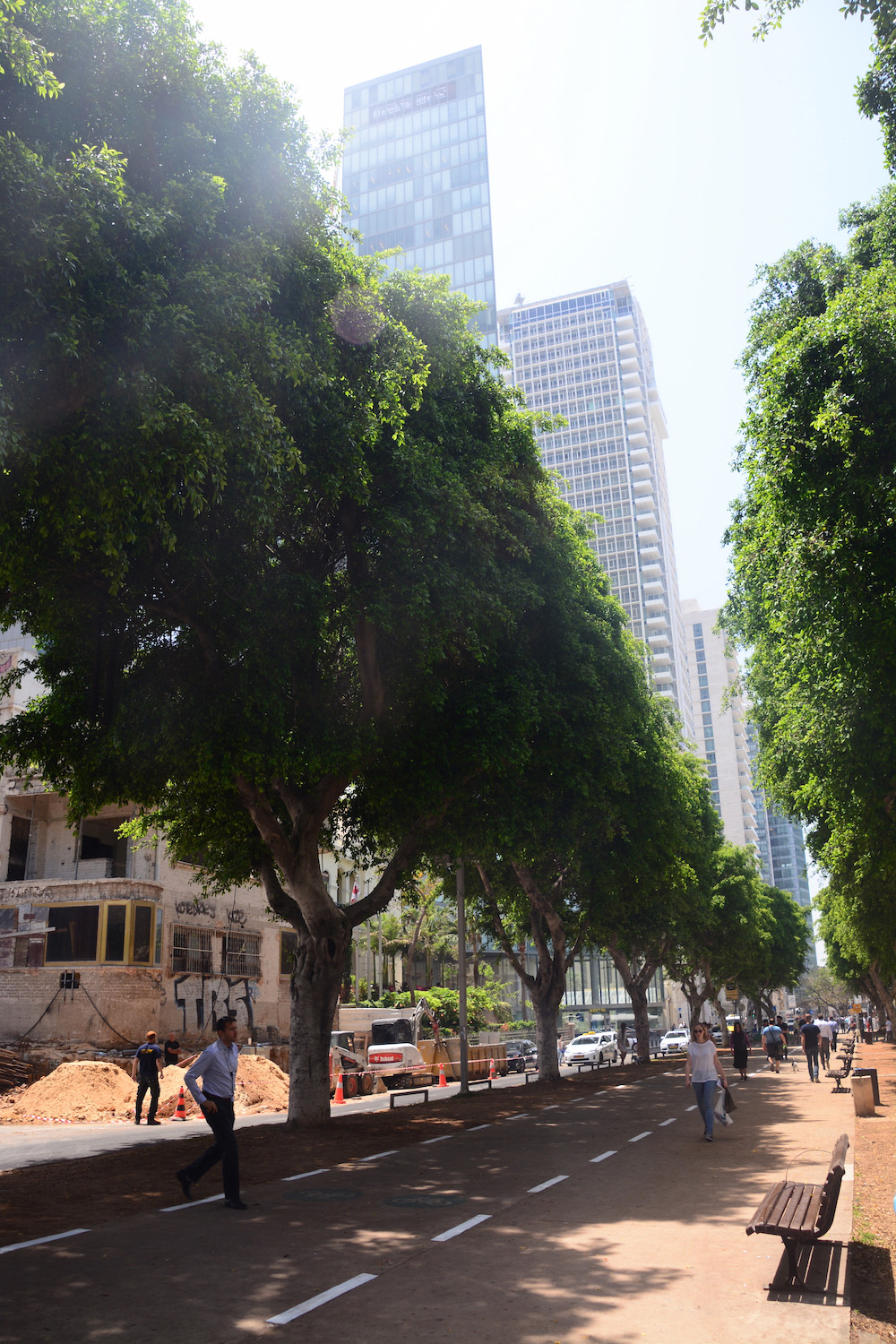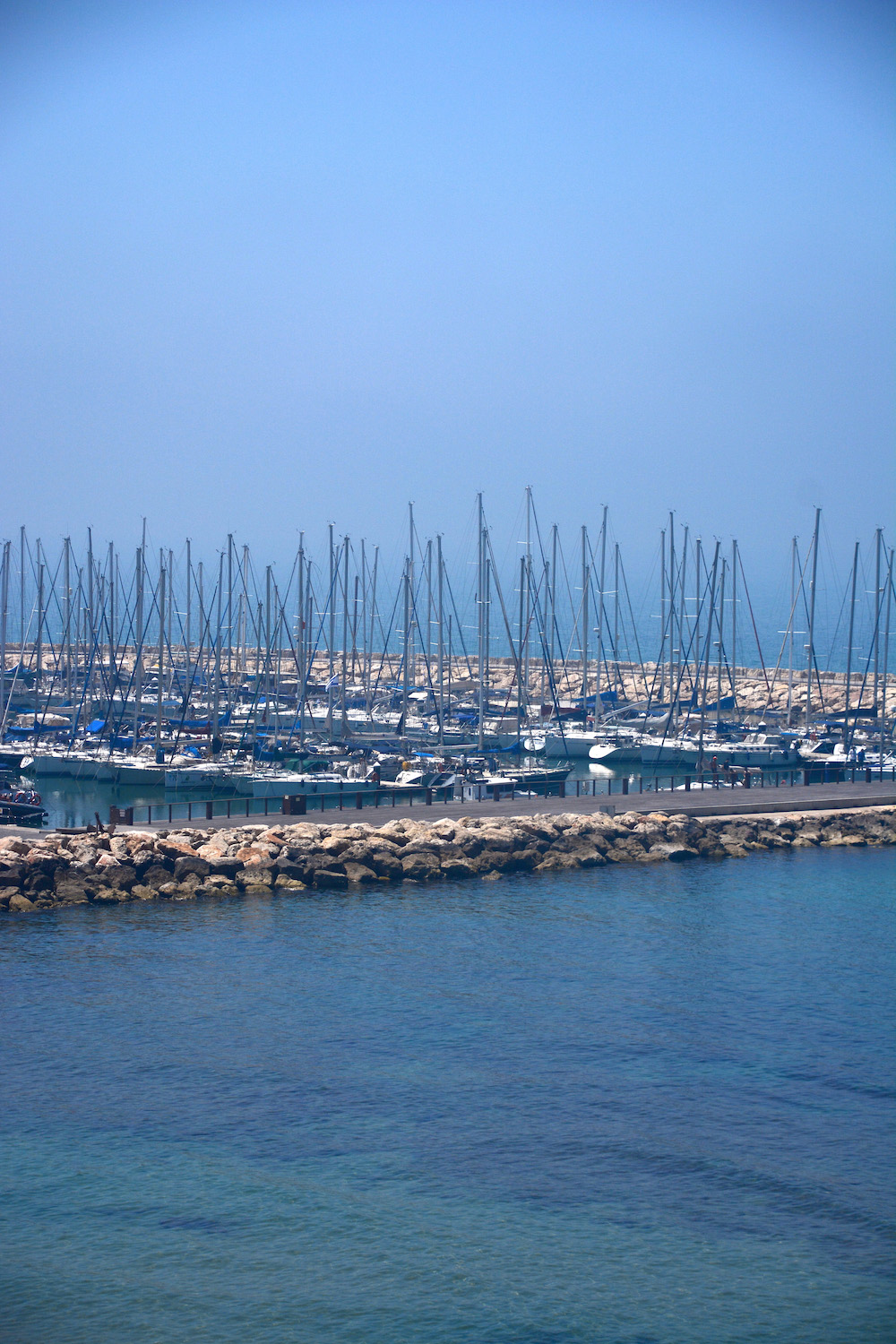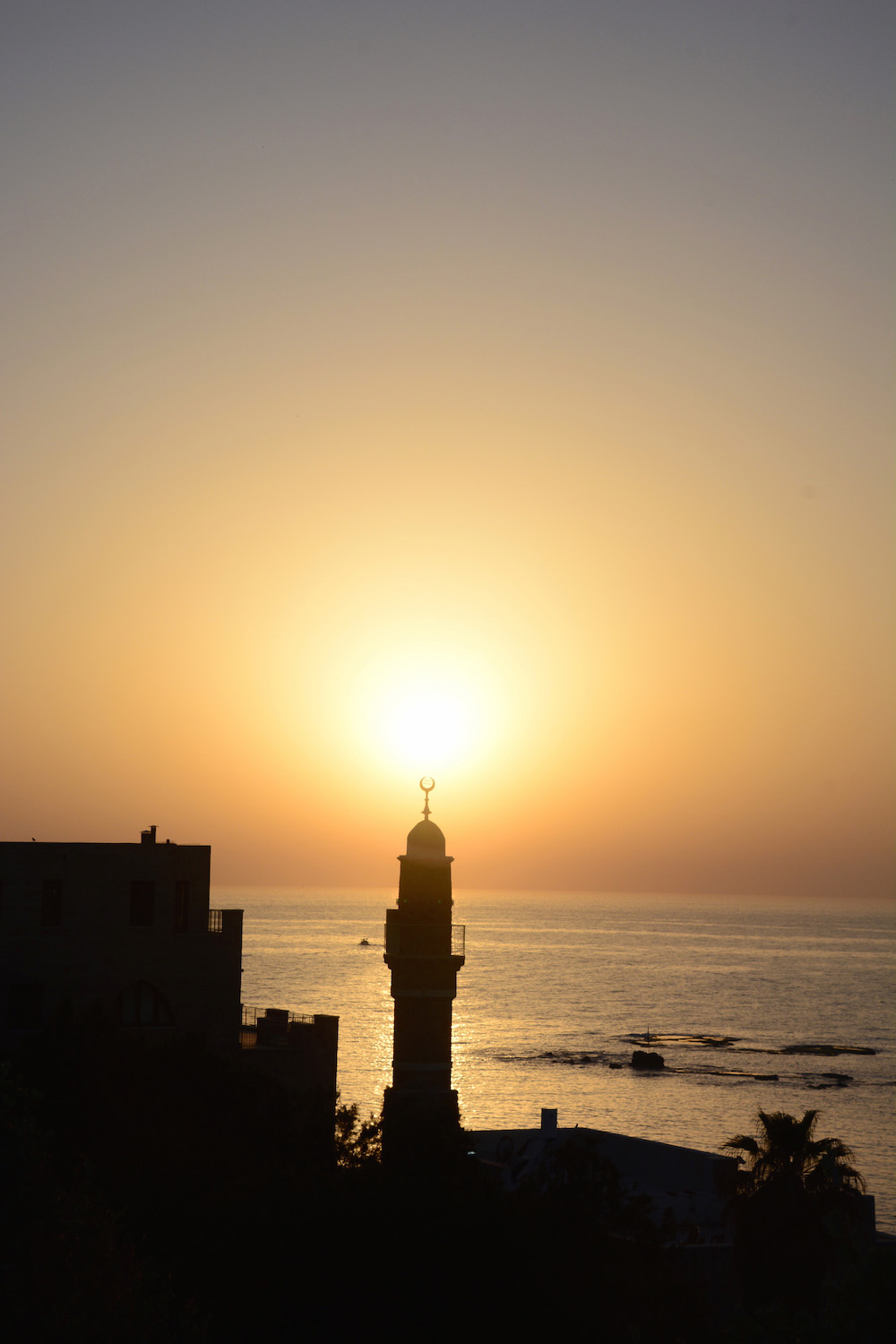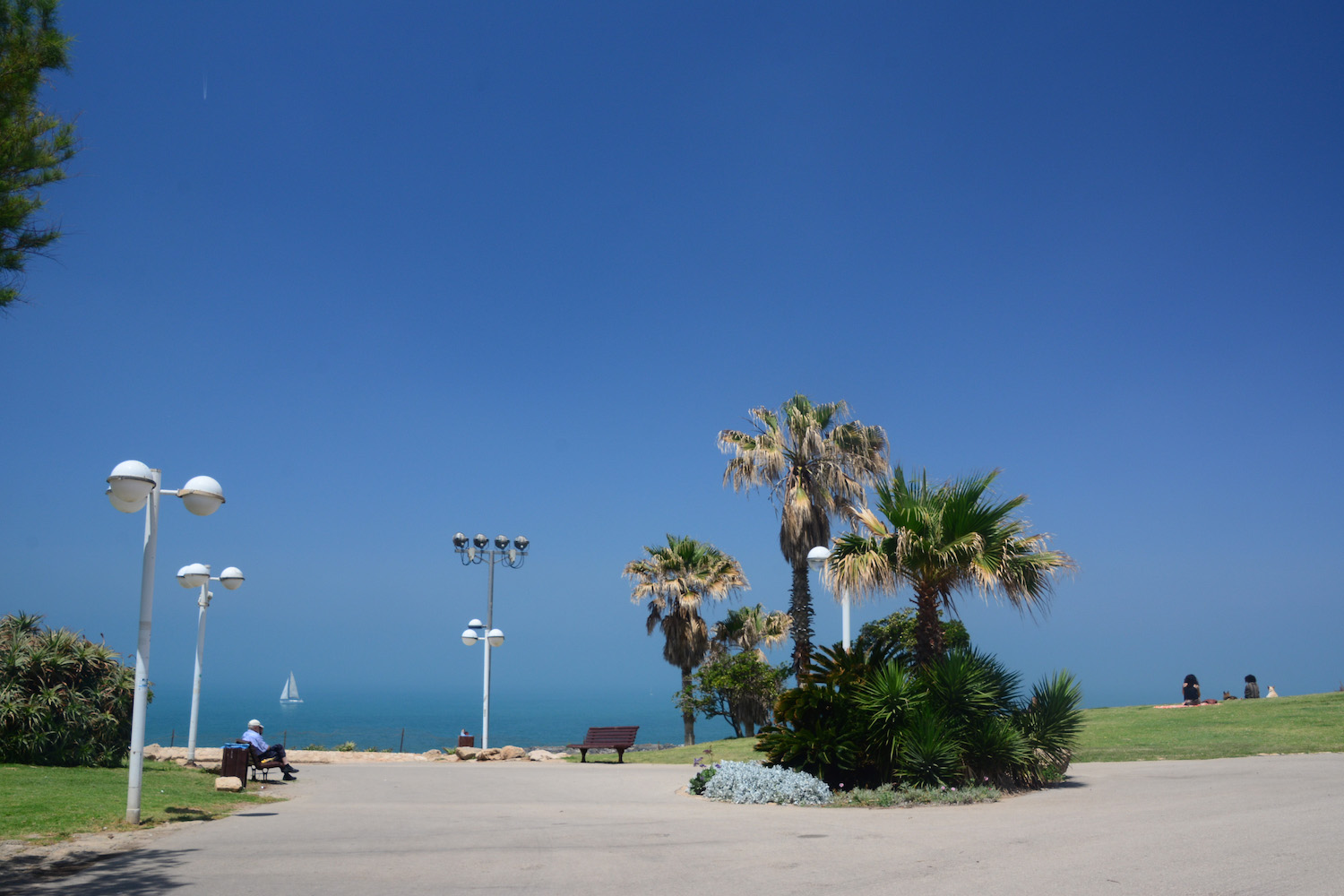 Tel Aviv also happens to sit just up the coast from Jaffa, an ancient Arab seaport that's probably the most historically important city in the Levant region, apart from Jerusalem. Jaffa's authenticity is increasingly fleeting, but it's still a charming place to visit. High points include the Old Jaffa Market and the Jaffa Marina, as well as the Ilana Goor Museum.
I recommend spending between 2-3 days of your two weeks in Israel itinerary in Tel Aviv and Jaffa, keeping in mind that you can always come back here earlier than planned if necessary.
Haifa
If Tel Aviv is the Miami of Israel then Haifa is its San Francisco, a tech-haven sprawled along a hilly harborside with panoramic ocean vistas everywhere. Touristic highlights of Haifa include the majestic Bahá'í Gardens and a quaint (if slightly bizarre) "German Colony." Home to the world-famous Technion, Haifa has a population that is young, educated and extremely international.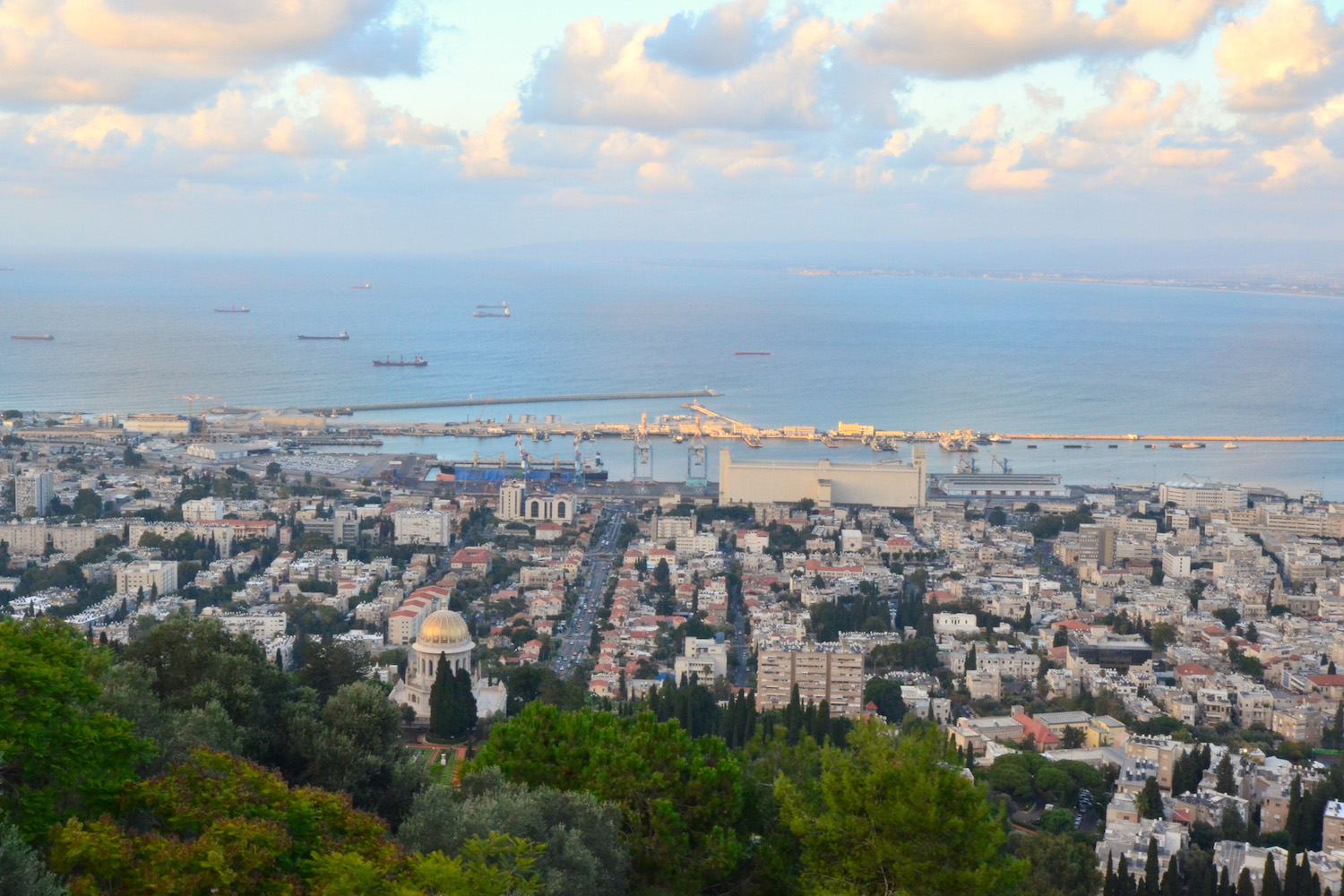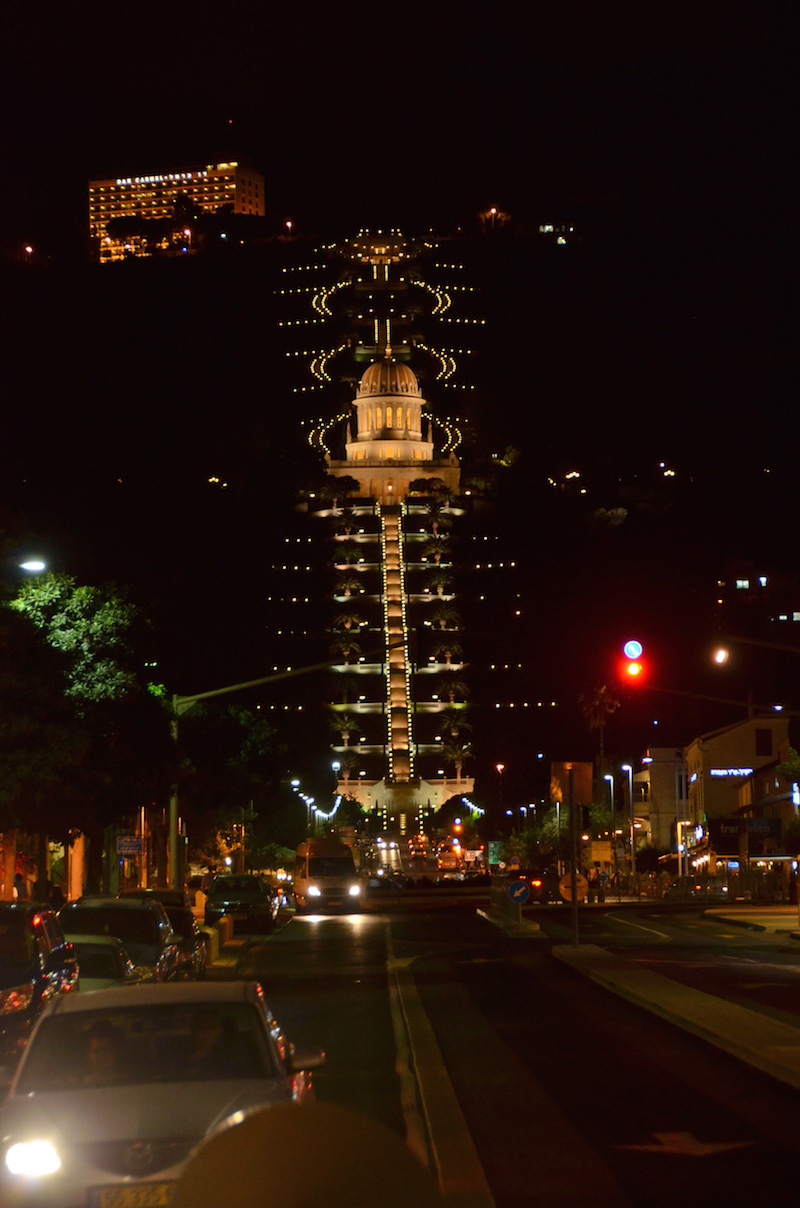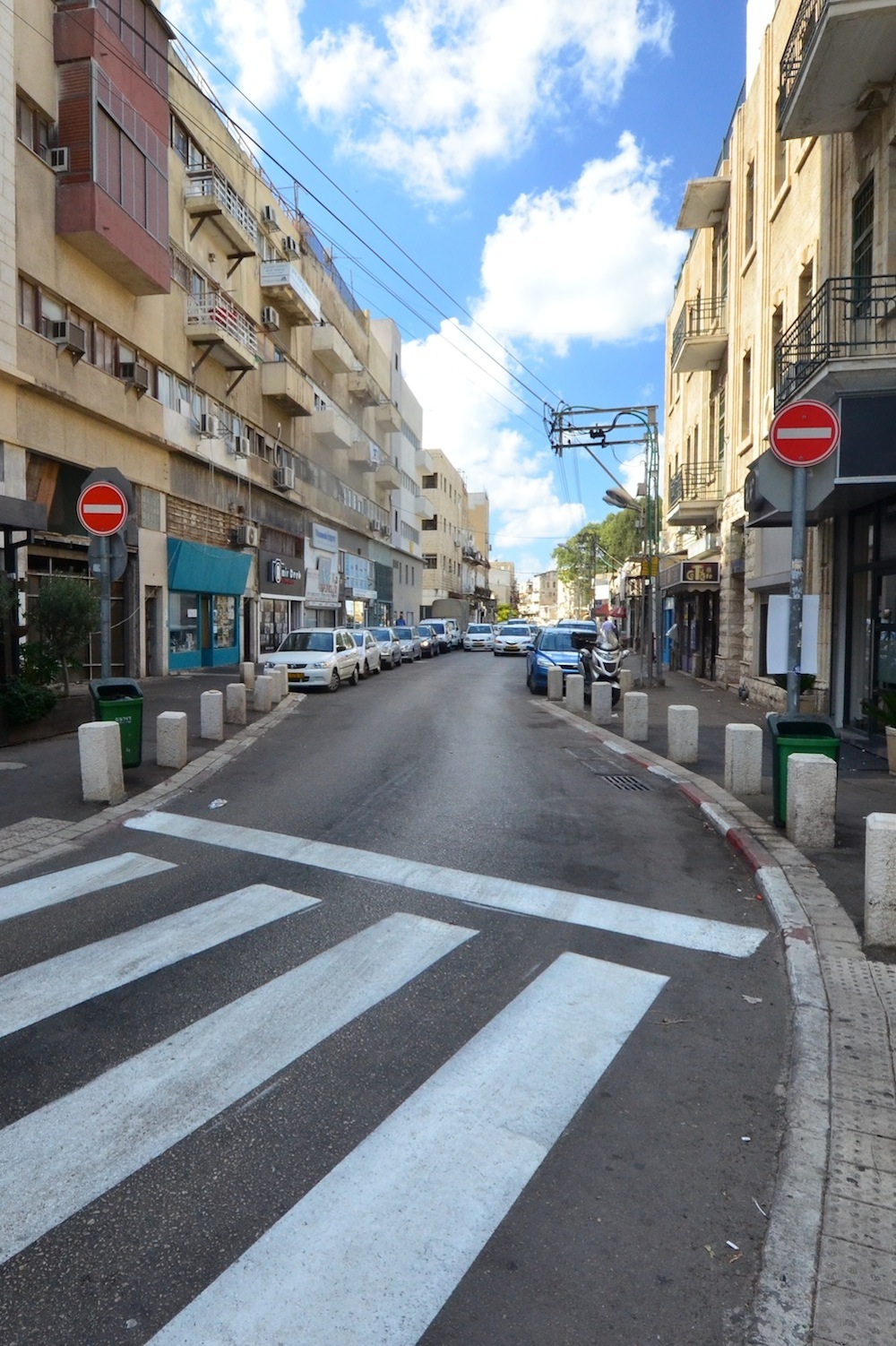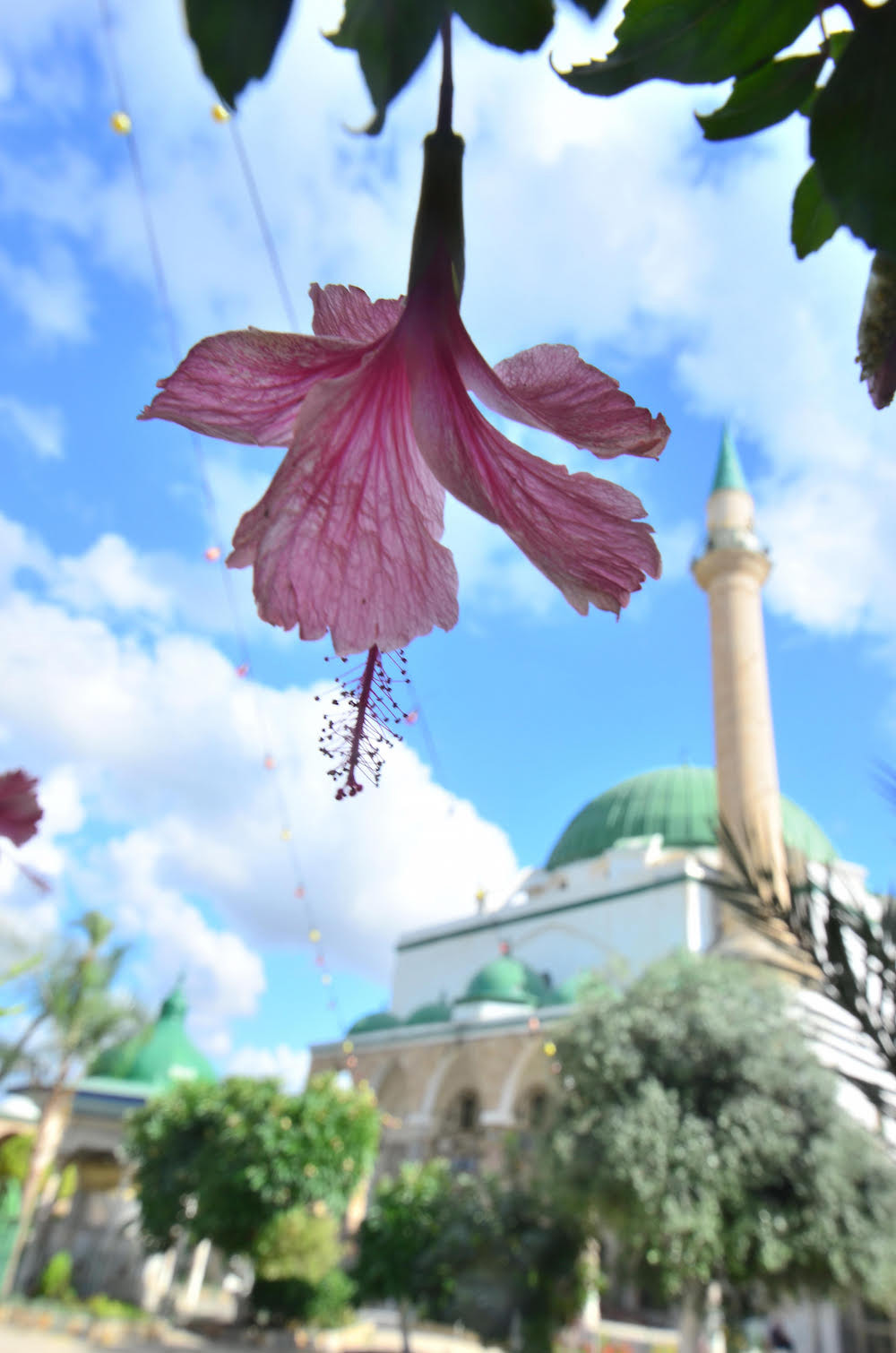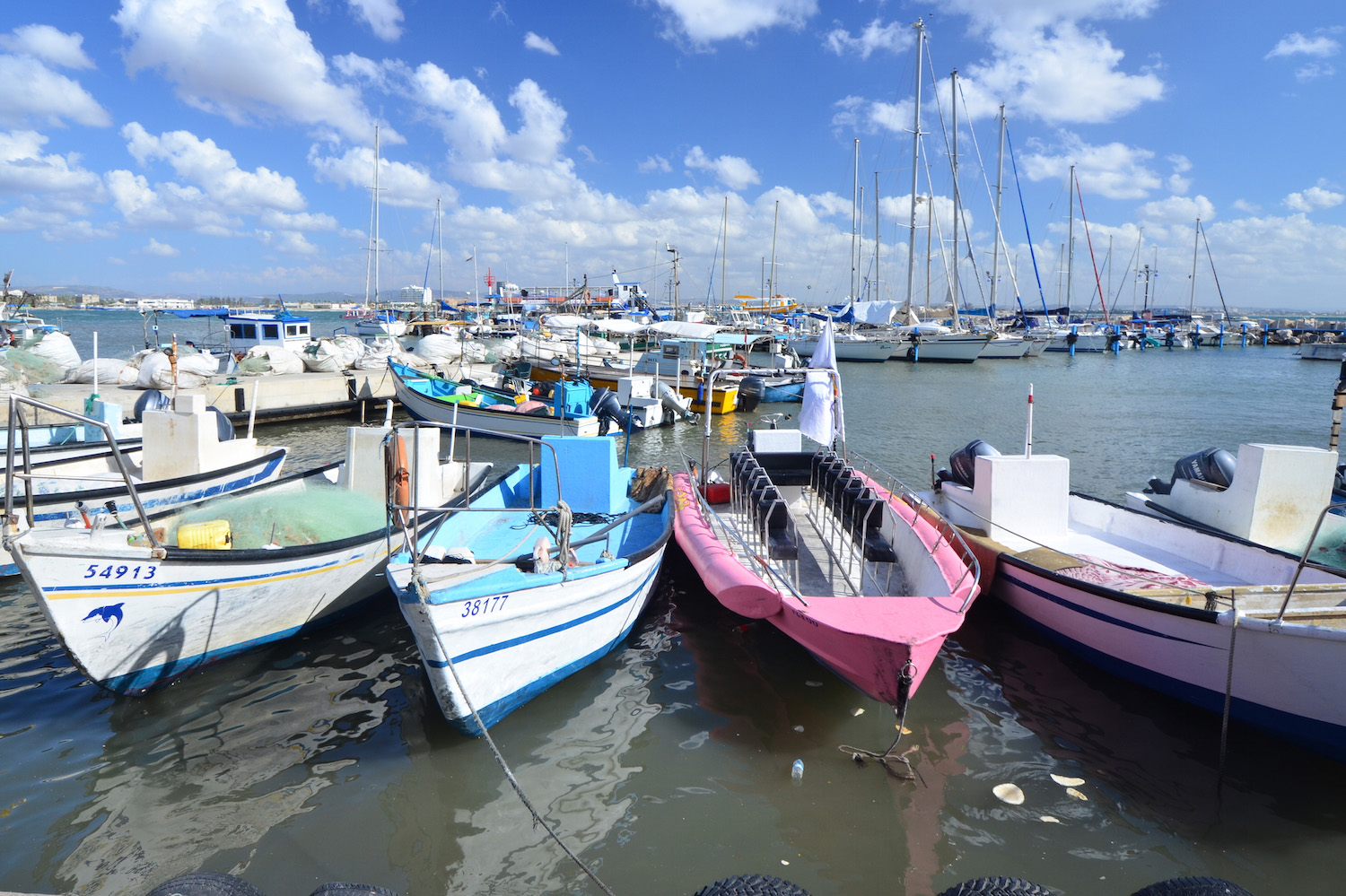 Like Tel Aviv, Haifa sits just down the Mediterranean from another ancient Arab seaport: Akko, also known as "Acre." For my money, Akko is much more authentic than Jaffa, its Souk market livelier, the atmosphere inside its mosques more reverent, its population more, well, Arab.
I recommend spending between 1-2 days of your 2 weeks in Israel itinerary in Haifa and Akko. From Tel Aviv, the easiest way to reach the Haifa area is train.
The Galilee
Named for the nearby Sea, which in addition to being Biblically famous also happens to be the source of most of Israel's drinking water, the Galilee region is as fertile with things to see and do as it is in the way that has made it Israel's breadbasket. You should absolutely consider coming here when deciding where to go in Israel, even if it didn't make your shortlist before navigating to this article.
If you want to sleep along the sea, head to Tiberias, a historically Jewish city that is not only home to great beaches, but is also a great place to base yourself. Explore nearby religious sites like the Mount of Beatitudes and the Greek Orthodox Church at Capernaum, hike at Mount Arbel to the south or in the Golan Heights to the North or go back in time at archaeological sites like Tel Megiddo (the alleged place where Armageddon will occur) and Gamla.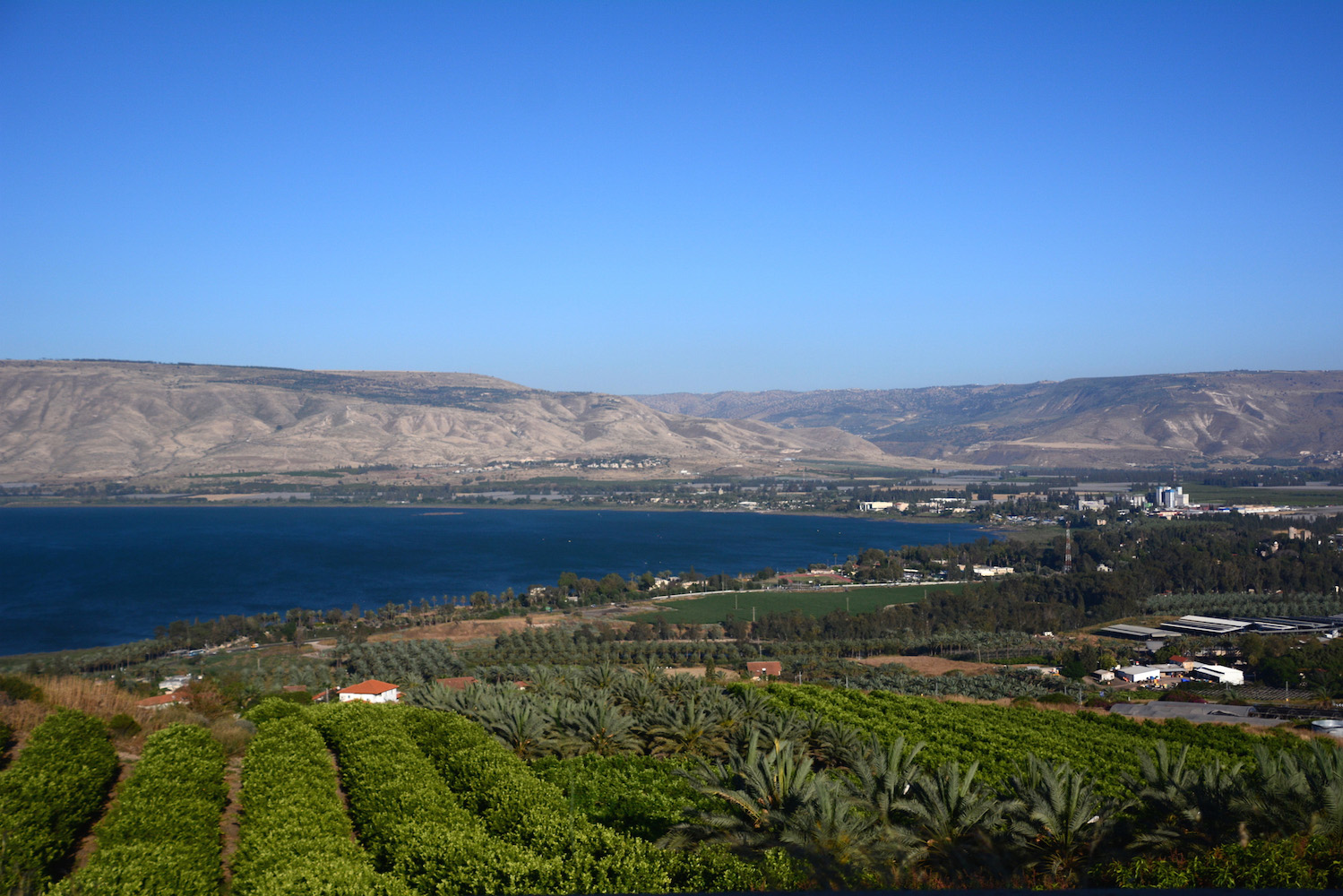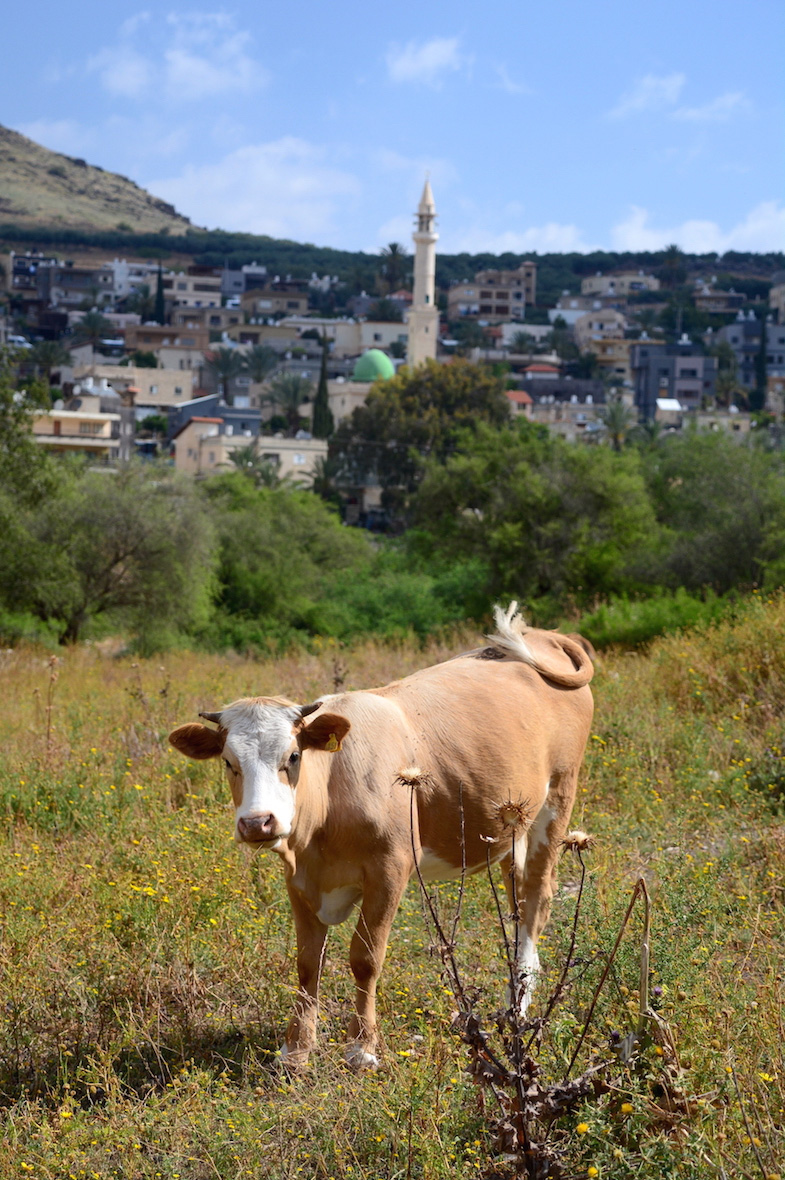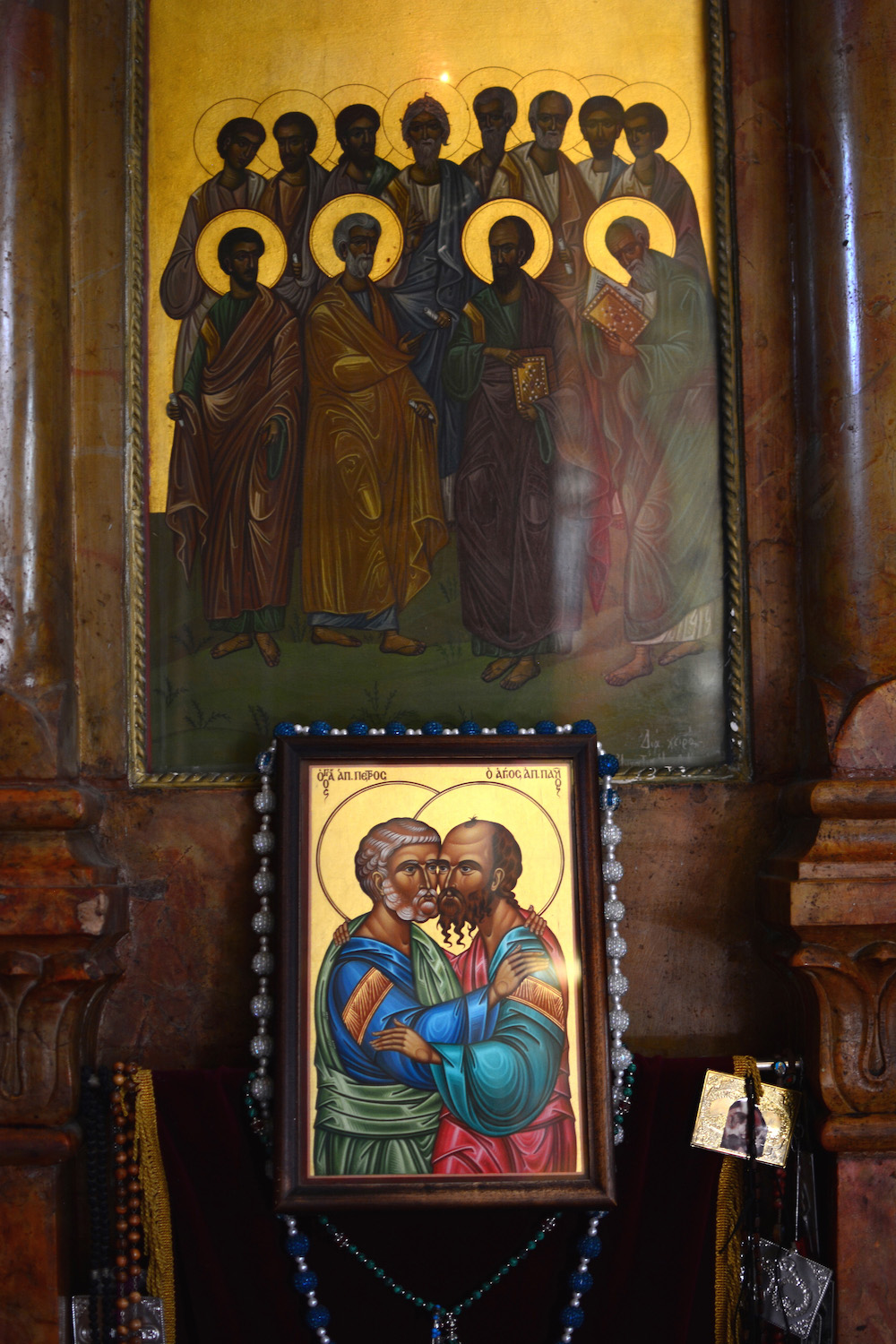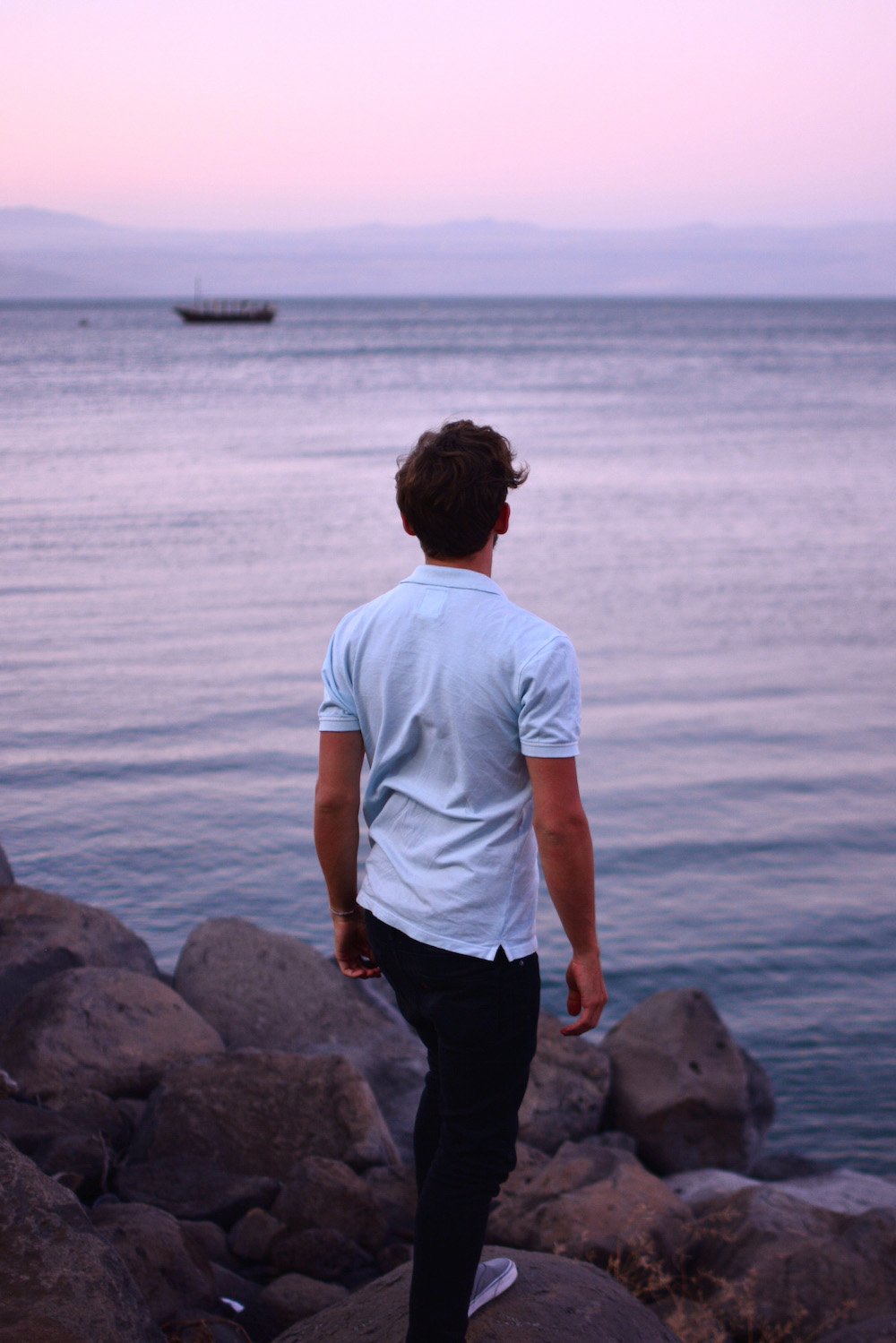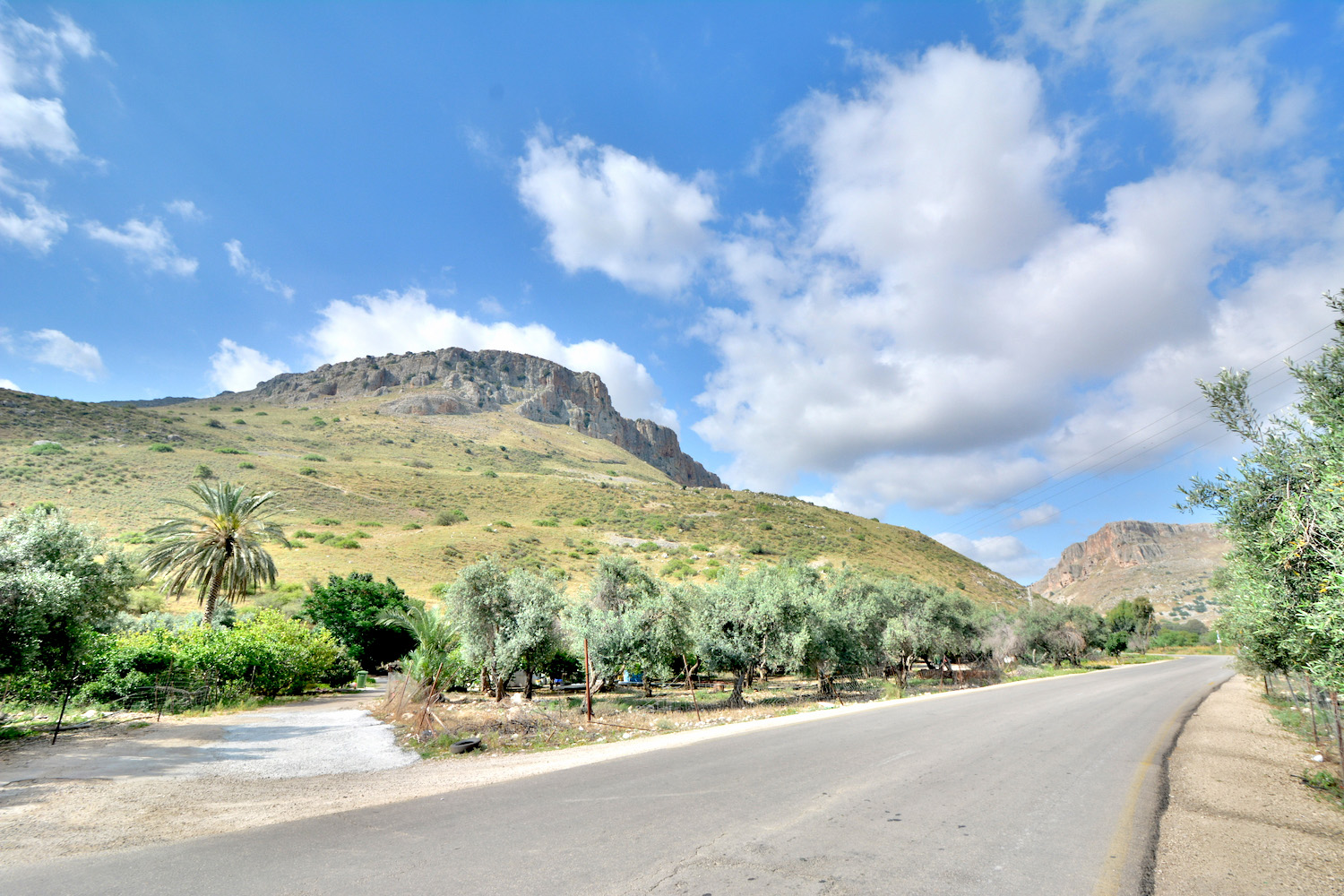 Alternatively, if you want a more modern picture of the Galilee (which, these days anyway, is predominately Arab in its population), sleep in the city of Nazareth. Nazareth is full of treasures, both of the historical sort, as well as the modern (by local standards) Fauzi Azar Inn, whose very existence illustrates the possibility of peace in the Middle East. On that note, I also highly recommend a day trip to the village of Peki'in, where Jews, Arabs, Druze and Christians have lived in peace for as far back as anyone can remember or the blue city of Safed, where Kabbalah originated.
I recommend spending between 2-4 days of your two week Israel itinerary in the Galilee region, depending on how deeply you wish to explore. Regular buses run from Haifa to both Nazareth and Tiberias, while you can explore within the Galilee using local day tours, public buses or your own public car.
Jerusalem
Jerusalem is a difficult city for me to visit. On one hand, there's a certain electricity that flows through my body, knowing I'm walking along streets that have been inhabited for thousands of years. In particular, the serpentine markets of the Old City of Jerusalem are enchanting, and are very easy to get lost in.
On the other hand, Jerusalem is a city whose entire history is embroiled in conflict, one that unfortunately (and, for reasons I shouldn't need to spell out here), continues to this day. Jerusalem is an extremely uncomfortable place to visit at times, which is why I tend to see it less as a destination in and of itself, and more as a base for travel in the surrounding desert and the West Bank.
I recommend adjusting your time in Jerusalem during your two weeks in Israel according to how much time you want to spend seeing surrounding attractions. You can reach Jerusalem by bus from any point in the Galilee.
The Dead Sea and the Judaean Desert
A trip to Israel is not complete without a float in the Dead Sea, particularly because many environmentalists believe the Sea's days are numbered. You could also visit the Dead Sea in Jordan, but in my experience Israel is better for this, since the sad state of Jordan's public beaches means you'll need to use a luxury hotel (read: $$$) as your base for visiting the Dead Sea there.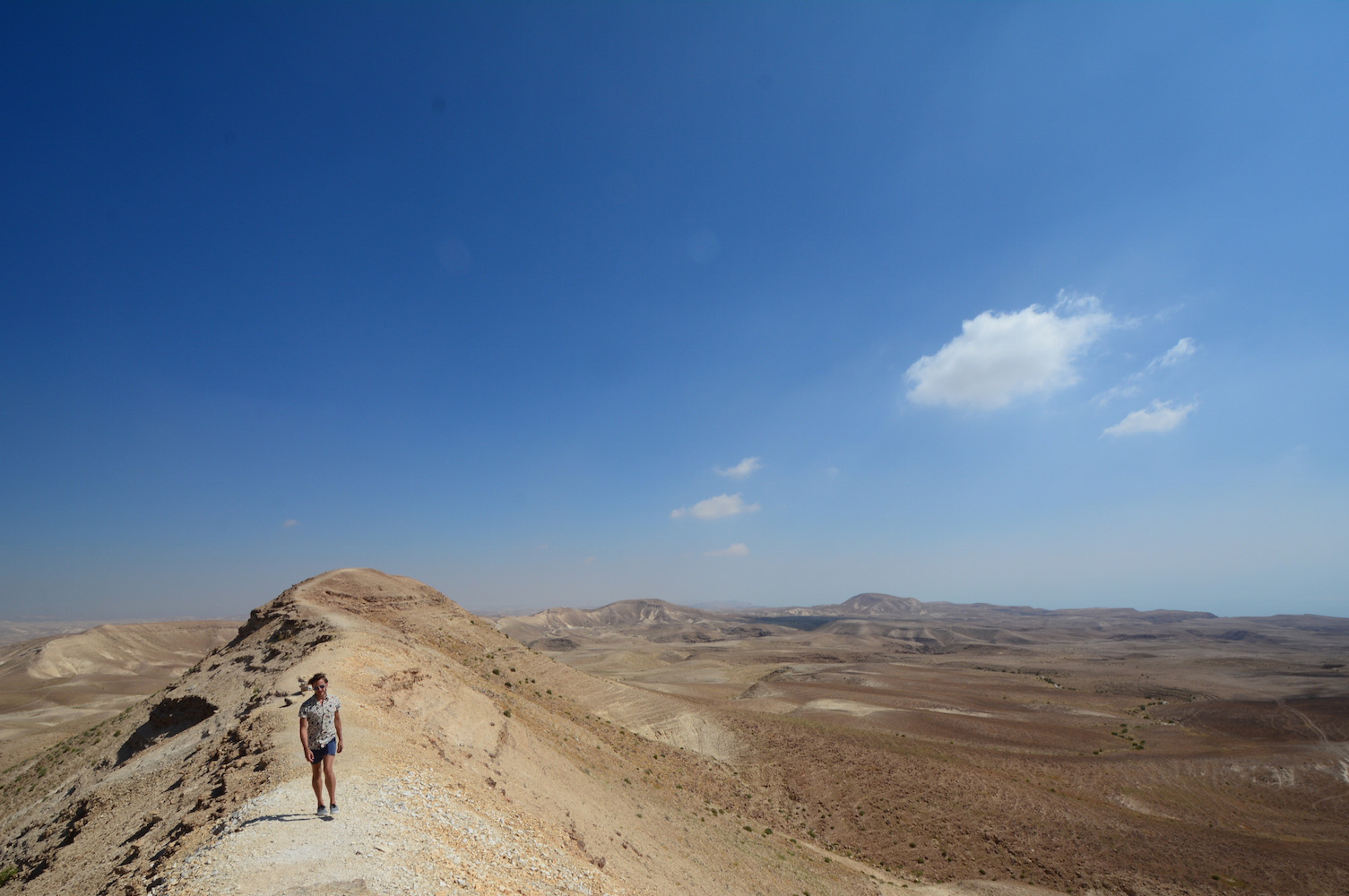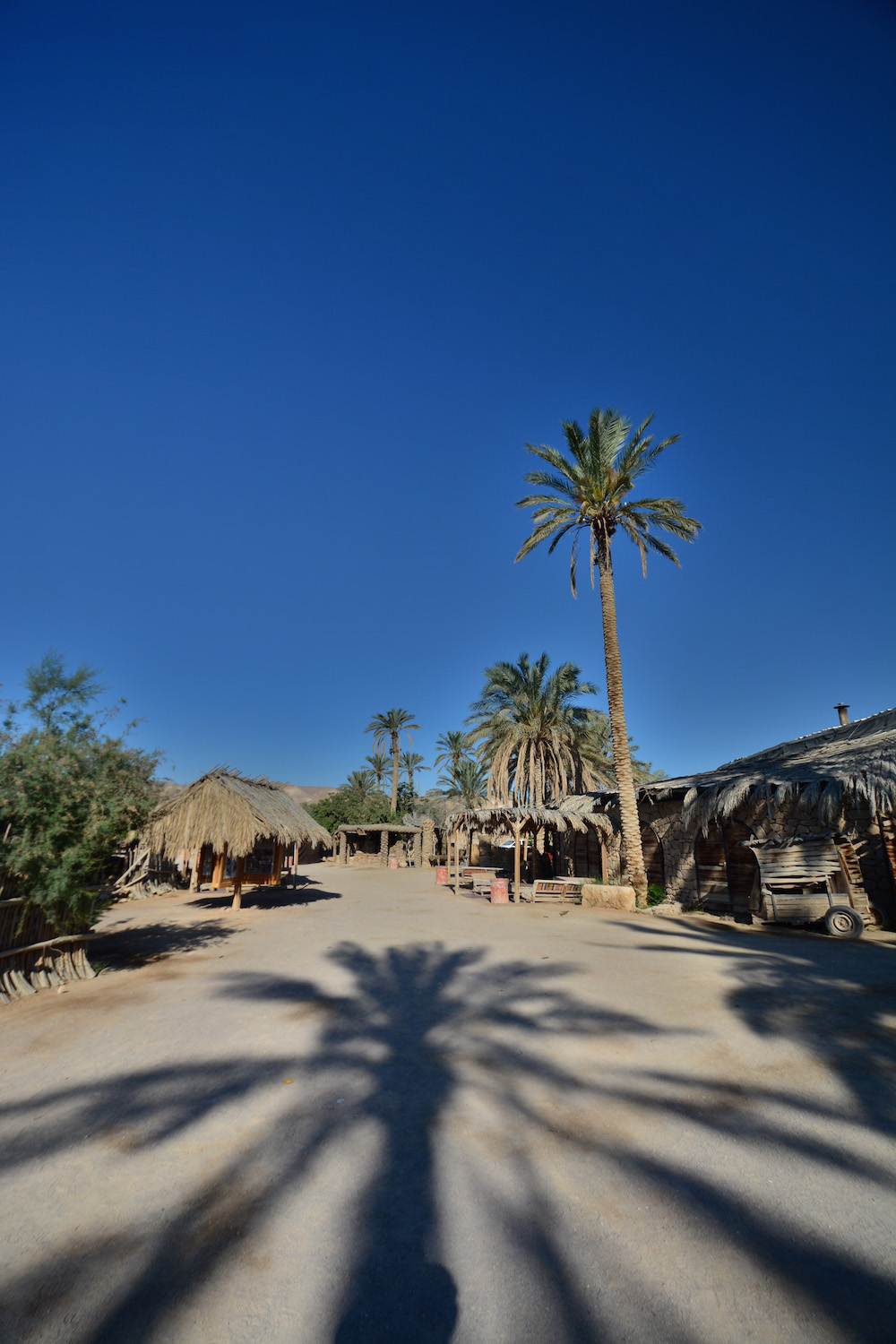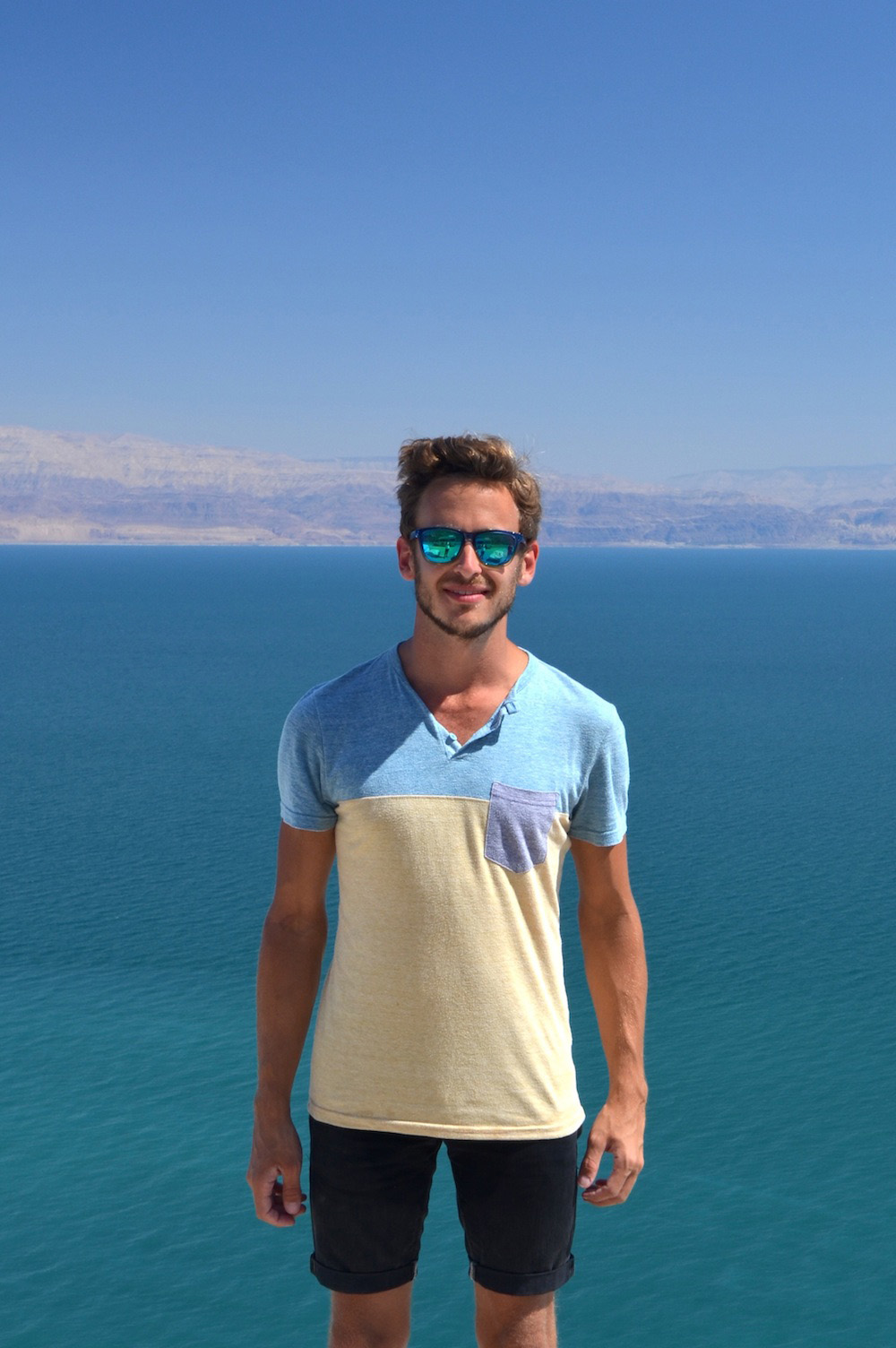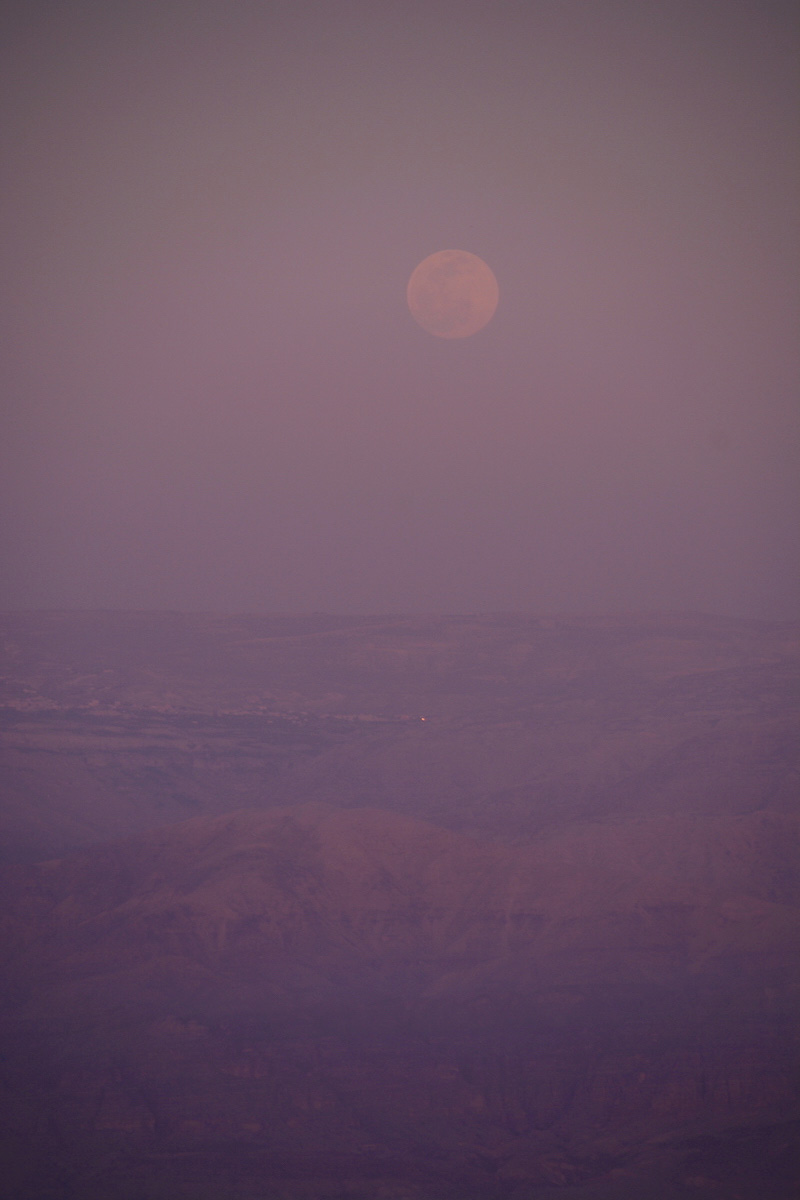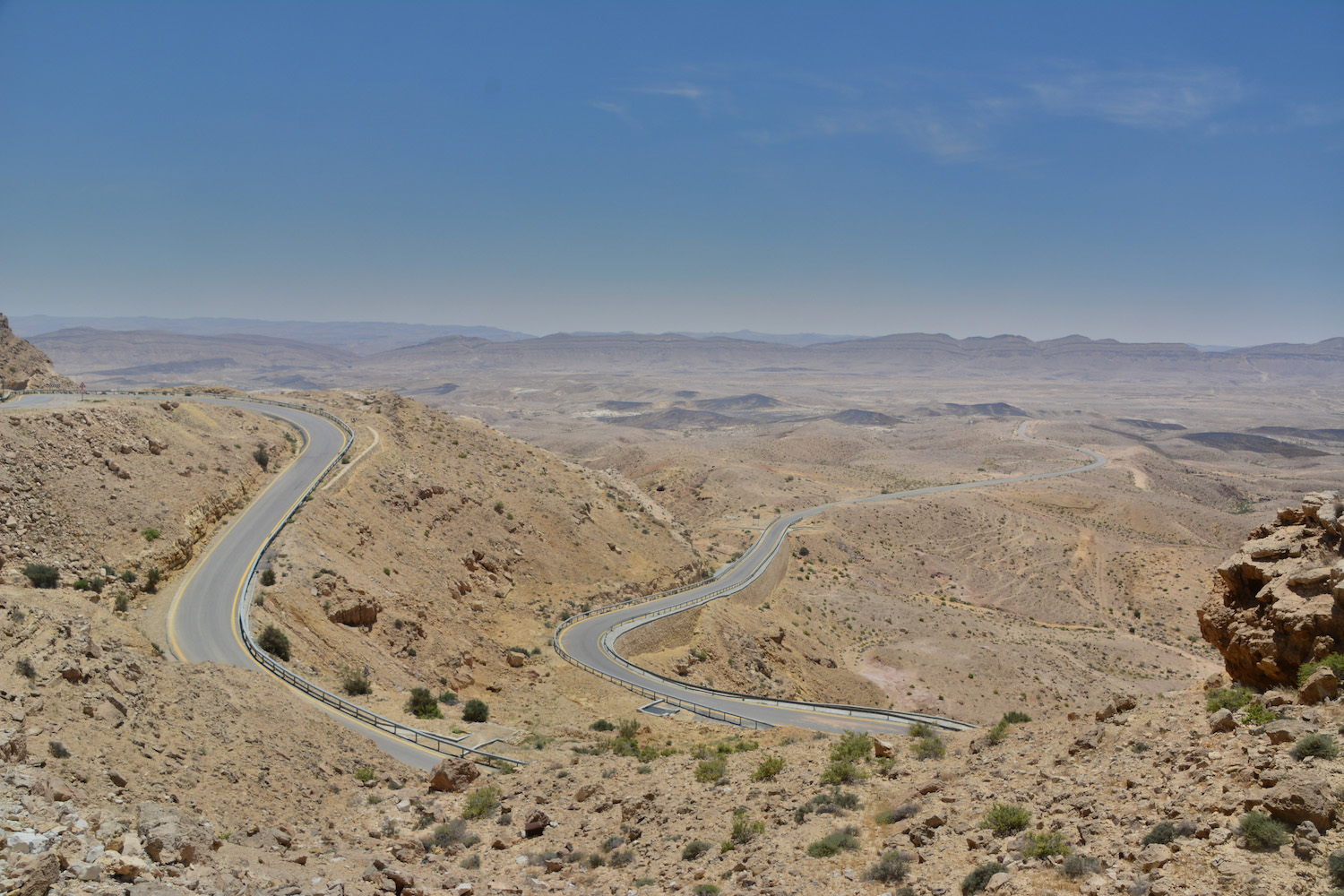 Then, there's the surrounding Judaean Desert itself. If you don't hire a knowledgeable Bedouin guide who will literally walk you up the sides of mountains to breathtaking viewpoints (more on him in a couple sections!), you have a few other options for getting to know the desert. One is to take a jeep tour around the foot of Mt. Sodom (yes, that Mt. Sodom), which is one of the more exhilarating experiences available in Israel.
I recommend spending a full day of your two weeks in Israel exploring the Judaean Desert, if you base yourself in Jerusalem. Or, if you want to spend the night, sleep at the scenic Kfar Hanokdim camp, then do a sunset hike up the ancient Masada fort. Public buses run from Jerusalem to various points in the Judaean Desert region, but you might find it easier to explore via day tours or with your own private car.
The Negev Desert and the Red Sea
Although the Negev is, in Israeli terms, quite far away from the Judaean Desert in terms of distance, it's difficult for me to tell where one ends and the other begins. I suppose, geologically speaking, the defining feature of the Negev is its many craters (volcanic, not meteoric), the most famous of which is the Ramon Crater (and, consequently, the nearby town of Mitspe Ramon. If you love camels as much as I do, I also recommend you check out the Negev Camel Ranch near Dimona.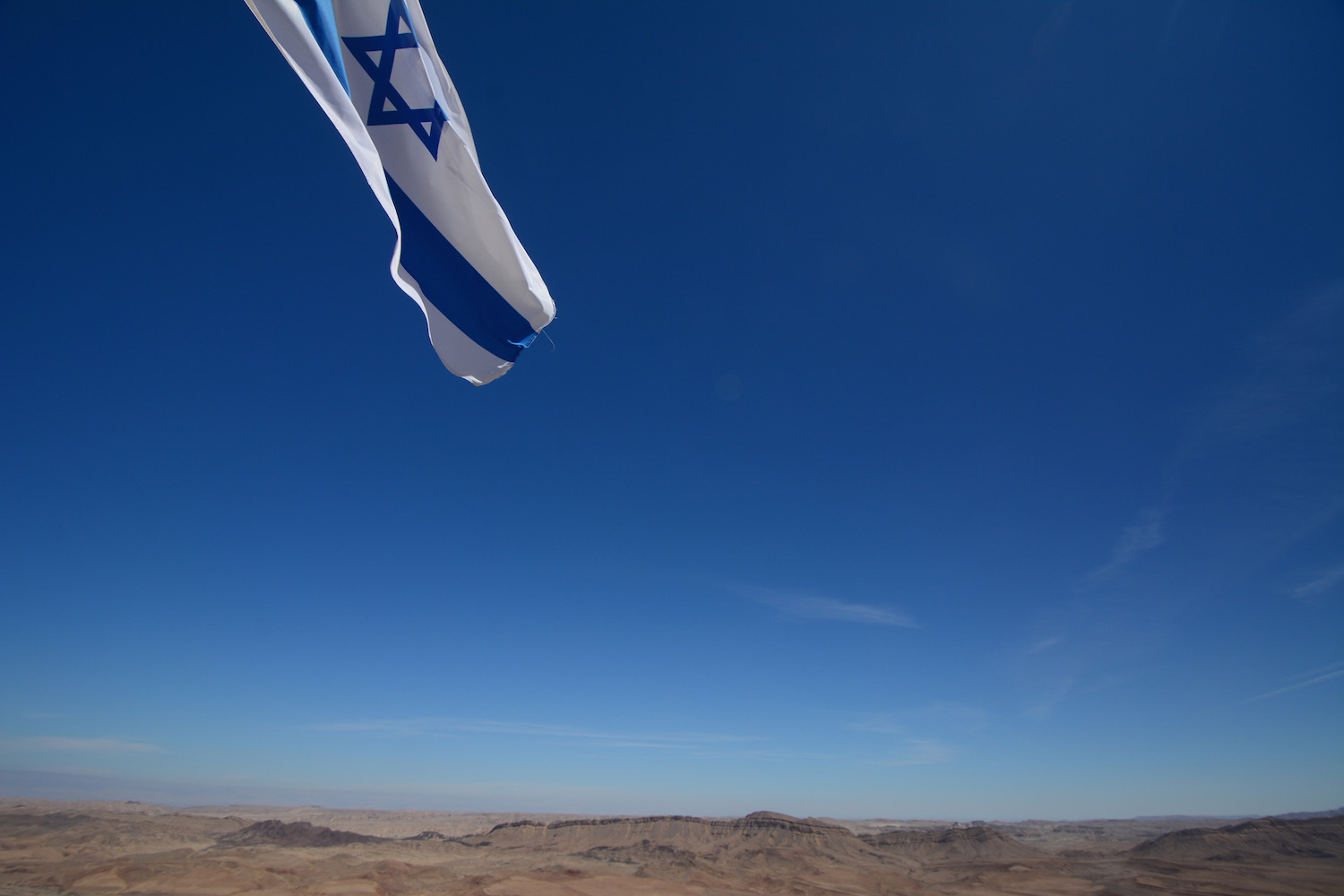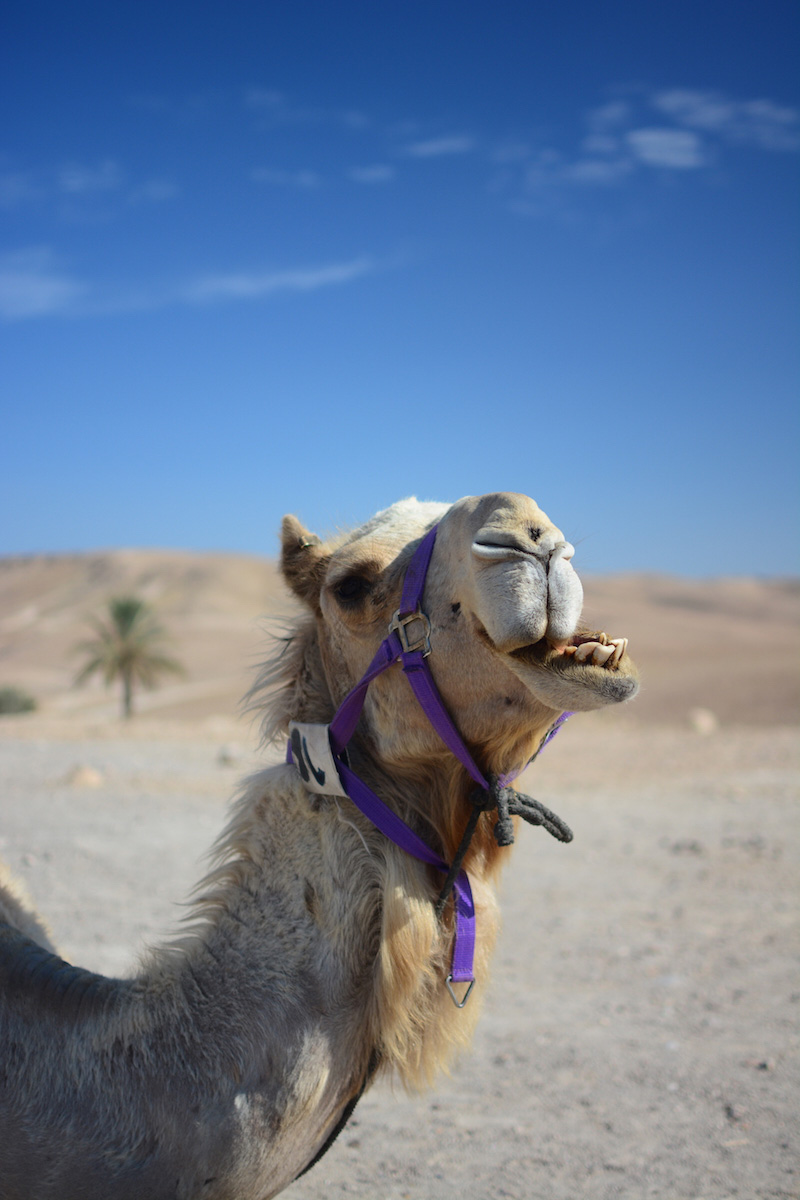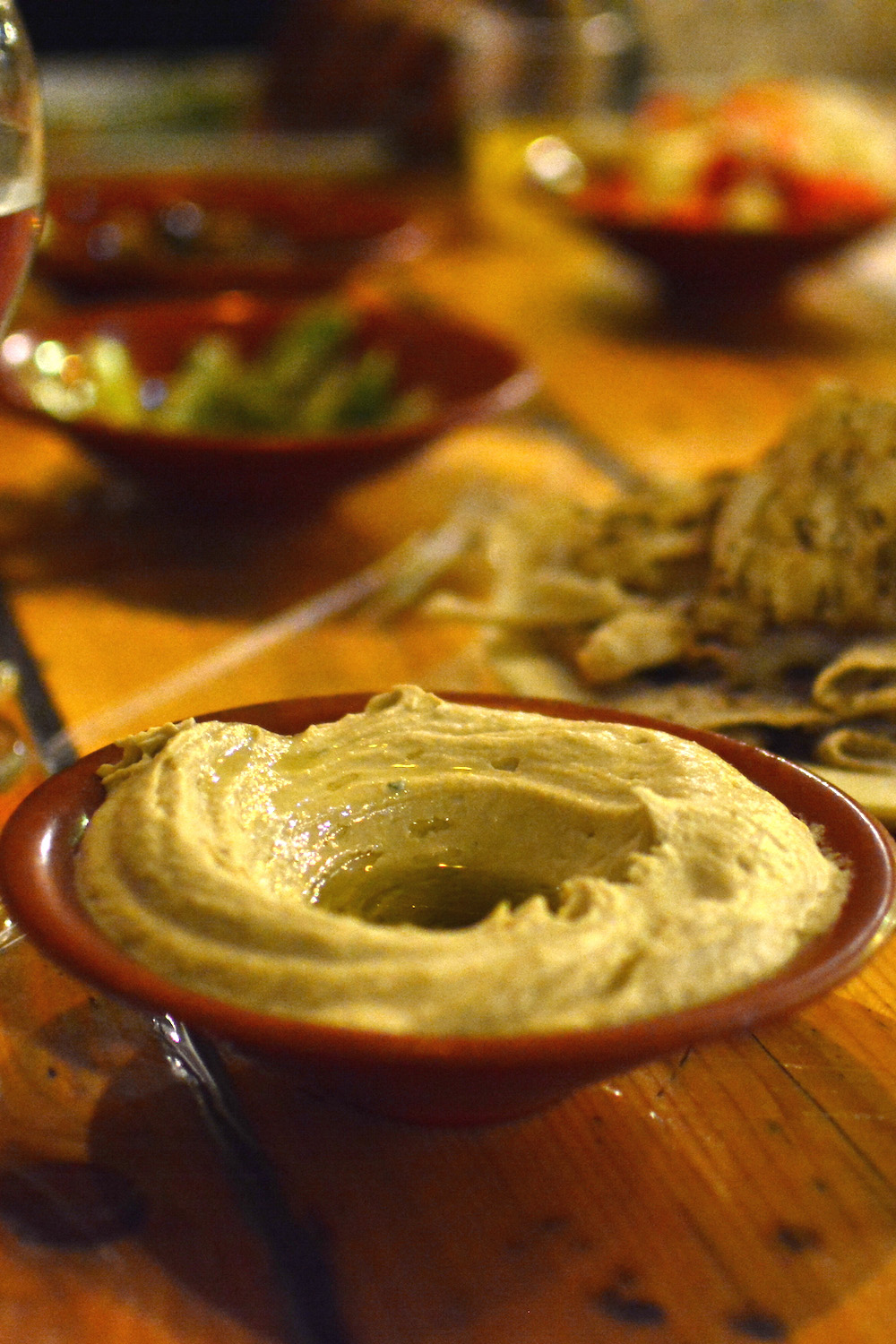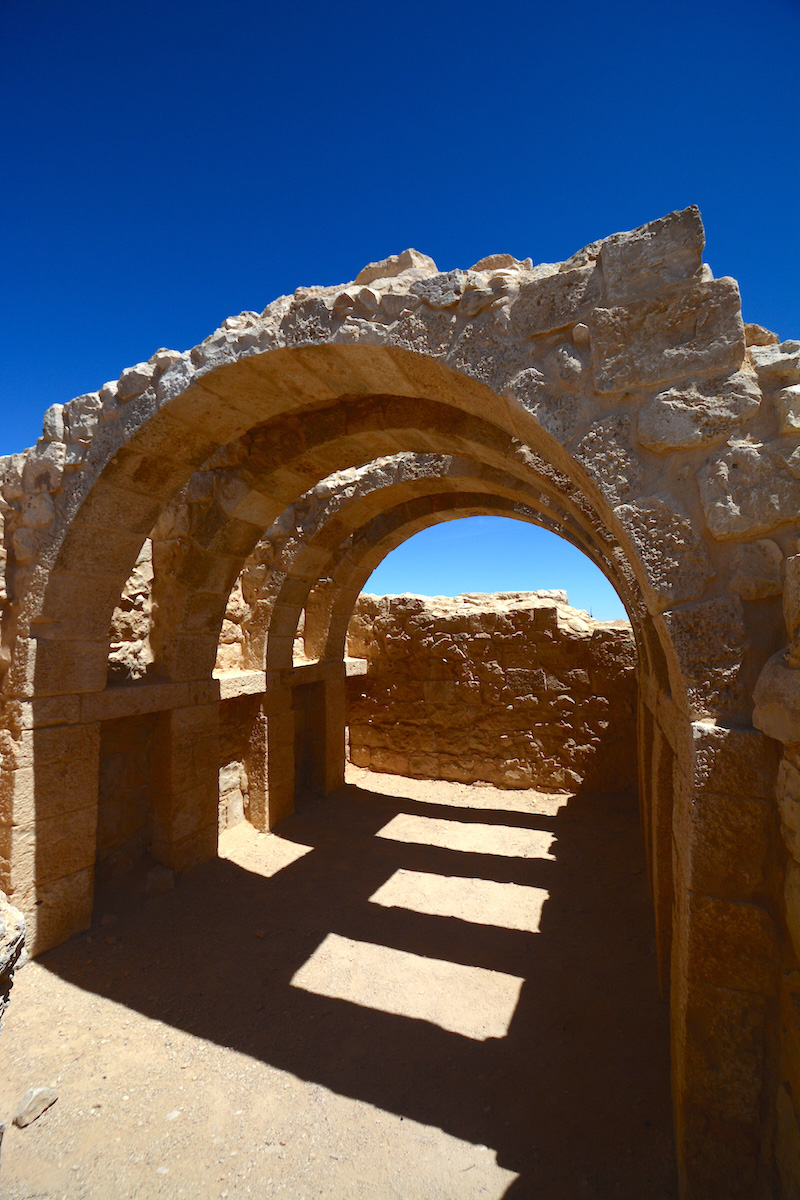 The Negev is also the closest region of Israel to its tiny Red Sea coastline and the resort city of Eilat, which is the only game in town (er, country) for scuba diving. I personally find Eilat itself rather uninspiring, but it also makes a good jumping off point for trips to more exciting places like Aqaba, Jordan and Egypt's Sinai Peninsula.
I recommend spending between 1-3 days of your Israel itinerary two weeks (or longer) in the Negev/Red Sea region, depending on whether you do indeed visit Eilat. You can travel from Jerusalem to Mitspe Ramon (and, if necessary, on to Eilat) by public bus.
What About the Palestinian Territories?
I absolutely recommend you visit the Palestinian Territories or, at least, the West Bank. As of this writing, I'm not sure if it's even possible to visit the Gaza Strip as a tourist, let alone that it would be safe or advisable to do so.
I've written a post about my experience traveling in the West Bank, which not only provides you with practical information about how to visit the region, but is also a detailed and highly personal account of the time I spent there.
What About the Israeli Passport Stamp?
When it comes to Israel and passport stamps, I have good news and bad news. The good news is that Israel no longer stamps passports and instead, provides you with a ticket that allows you entry and exit into and out of the country. In the past, if you wanted to avoid the dreaded stamp, you would need to ask the immigration officer to stamp a separate piece of paper, which could lead to him or her becoming suspicious of your intentions – no sababa.
The real issue these days is stamps from the majority of Arab countries – all except Jordan, Egypt and Morocco. If an immigration officer finds these in your passport – and if he's doing his job right, he probably will – you could be subject to additional questioning and searches on your way into (or, perhaps more surprisingly, out of) Israel.
What About Tour Companies and Guides?
Israel is probably the easiest country in the Middle East to explore independently, on account of its modern road network, well-developed bus and rail infrastructure and even its impressive array of hiking trails. If you do want to pass an Israel itinerary 2 weeks (or longer) in a more guided way, however, I have two recommendations for you.
Abraham Tours is a company out of Jerusalem (operated by the same cool people who own Abraham Hostel), which offers "hop on, hop off" bus tours that visit all of the most popular destinations in Israel. This is an affordable, flexible way to transport yourself around the country, and while your driver sometimes serves as a guide, it still allows you to explore pretty independently.
If you would like a fully guided tour, whether you're traveling individually or with a small group, I recommend you contact Younis, the man who guided me through my most recent trip to Israel. A Bedouin who's lived his entire life in the desert, Younis is a knowledgeable, intelligent Israel tour guide who will show you places you never knew existed. Click here to email him.
Is Israel Cheap or Expensive?
Israel is not cheap, but it doesn't have to be expensive. Well, not for some things, anyway. While accommodation (especially in Tel Aviv) is always going to cost you an arm and a leg (think $100+ per night in Tel Aviv and Jerusalem and at least $50 per night elsewhere), local food can be downright cheap, to say nothing of public buses, commuter trains and transport within cities.
Overall, I recommend budgeting no less than $100 per day for your travel in Israel, to account for accommodation, transport and food. Factor in activities you plan on doing in Israel on an individual basis.
The Bottom Line
This Israel itinerary is the perfect foundation for your trip to the Holy Land. From the chic beaches of Tel Aviv, to the complex (and sometimes uncomfortable) Old City of Jerusalem, my article perfect maps out 2 weeks in Israel—or longer, depending on how long you have to travel. Still feel overwhelmed? Remember that you can always enlist my Travel Coaching services for a custom Israel travel itinerary written just for you. With either itinerary Israel is at your fingertips!