I spent a week in Jordan, in part, to keep a promise. During college, one of my good friends was a Jordanian girl named Najwa, whom I promised I would come visit in Amman the day we walked across the stage to graduate. It took me many years, but I eventually made good on it.
My week in Jordan proved to be wondrous and not just because Jordan was only the second Middle Eastern country I visited. Jordan is a land of dramatic contrasts: Ancient Roman structures juxtaposed with modern skyscrapers; some of the wealthiest people in the world living only miles away from impoverished nomads; and some of the most vital, giving people I've ever met living in one of the Earth's least hospitable climates.
Regardless of how many days in Jordan you decide to spend, you'll certainly want to stay longer. Don't let the Jordan's small size or seemingly homogenous landscape fool you—this is an absolute land of wonders.
Practical Matters
When to visit Jordan
I love visiting Jordan in the autumn and winter months, when it enjoys warm days and cool (but only rarely cold) nights. In particular, I find the period between Thanksgiving and Christmas pleasant. You could also come between Christmas and New Year's Eve, although that can get crowded, particularly if you also plan to travel to Israel while in the region.
Where to stay in Jordan
Accommodation in Jordan runs the entire gamut. Amman is home both to big-box hotels such as Intercontinental Jordan and boutique-style accommodations like Seas Hotel; your options in the desert south range from Petra's Old Village Resort to the Wadi Rum Bedouin Camp. Most Dead Sea accommodations, meanwhile, are on the higher end like the Mövenpick Dead Sea Resort & Spa, while the same is true in Aqaba, as is the case with Al Manara.
How to get around in Jordan
Within tourist destinations like Amman, Aqaba and Petra, things are mostly walkable, while transport is usually provided on tours in Wadi Rum. In order to get between these destinations, however, it's really best to have your own car, as public transport in Jordan leaves something—a lot—to be desired. In terms of regional travel, although you can cross from Jordan to Israel by land, flying is worth the extra expense.
Money, costs and communication
Jordan uses the Jordanian dinar (JOD), which is pegged to the euro in terms of its exchange rate. Costs in the country can be moderate (for local food like Mansaf and simpler hotels) or expensive, such as for rental cars and higher-end accommodations. You should plan on spending a minimum of 100 JOD per person, per day to travel in Jordan.
Although Arabic is the official language of Jordan, English is widely spoken in Jordan. In terms of figurative communication, you should buy a SIM card before leaving Queen Alia International Airport, although WiFi is available in many places and tends to be quite fast.
Jordan visas
Travelers from most countries, including the United States, can obtain Jordan visas on arrival; learn more about costs and procedures here. If you are reading this during the Covid-19 crisis, please click here for the latest Covid-related entry protocols.
Where to Go With a Week in Jordan
Amman
Jordan's capital Amman is where you will most likely start your trip in Jordan, on account of its international airport, but you're doing yourself a disservice if you merely make a pit stop here. After arriving in Amman head to the Old City, the highlight of which is the Roman Amphitheater. Speaking of Roman ruins, you also owe it to yourself to visit Amman's Citadel, which towers over the city and offers a great panorama, amazing ancient architecture notwithstanding.
Not all of Amman's highlights are old, however. One of my favorite places in Amman is Rainbow Street which, in spite of its flamboyant name, has nothing to do with homosexuality. Here, you can enjoy delicious falafel, grab a coffee at the trendy Books Café and, if you happen to be in town on Friday, explore the weekly market.
The Dead Sea
Jordan shares the Dead Sea with Israel, although the lowest point on Earth is officially in Jordan. Another important distinction between the Dead Sea in Jordan vs. Israel (I have been to both) is that while in Israel the public beaches are quite nice, you really need to visit a private hotel beach at the Dead Sea in Jordan to get the best experience. This is primarily because public Dead Sea beaches in Jordan lack shower facilities – and the water of the Dead Sea is so salty it almost burns, so you really need a shower after bathing.
Usually, you can get a day pass to a given hotel for significantly lower than the cost of a night's stay, which will enable you not only to use their beaches, but also pool, bar and restaurant facilities. You can see the Dead Sea on a day trip from Amman (add one day to your time in Amman if so) or stay the night in a hotel or guest house nearby.
Petra
The crown jewel of Jordanian tourism is no doubt Petra, a city built by the pre-Roman Nabataean Kingdom approximately 600 years before Christ. Although Petra is absolutely filled with tourists, there's really nothing quite like hiking through the rocky desert and happening upon a city that's quite literally "half as old as civilization." (Petra's slogan, not mine).
Petra begs to be explored at a slow pace, and not just because of everything to see there. Entrance fees are steep, costing 50 Jordanian dinars (or about $75) for one day, 55 JD for two days and 60 JD for three days. It's obviously a good idea to stay longer.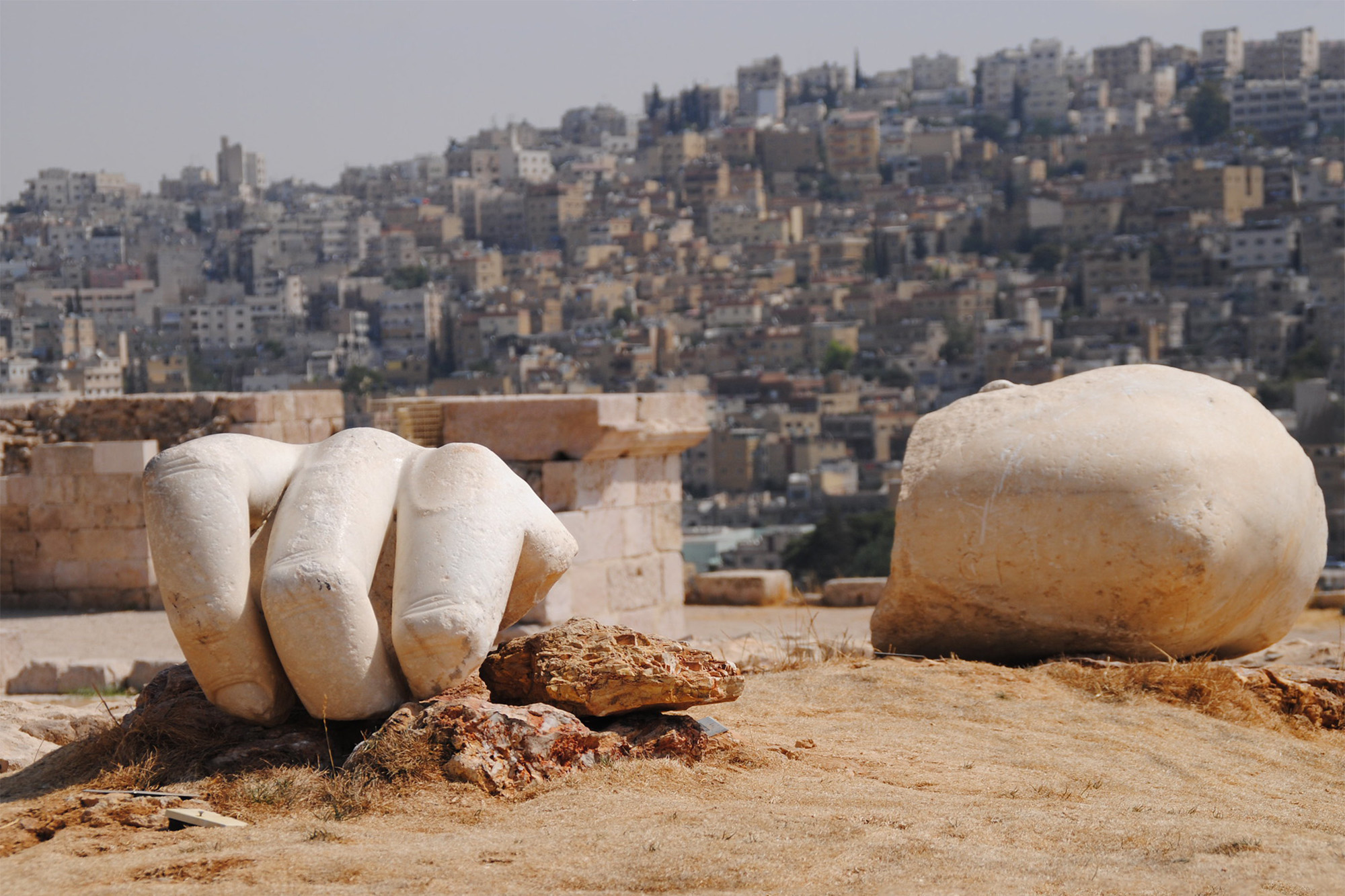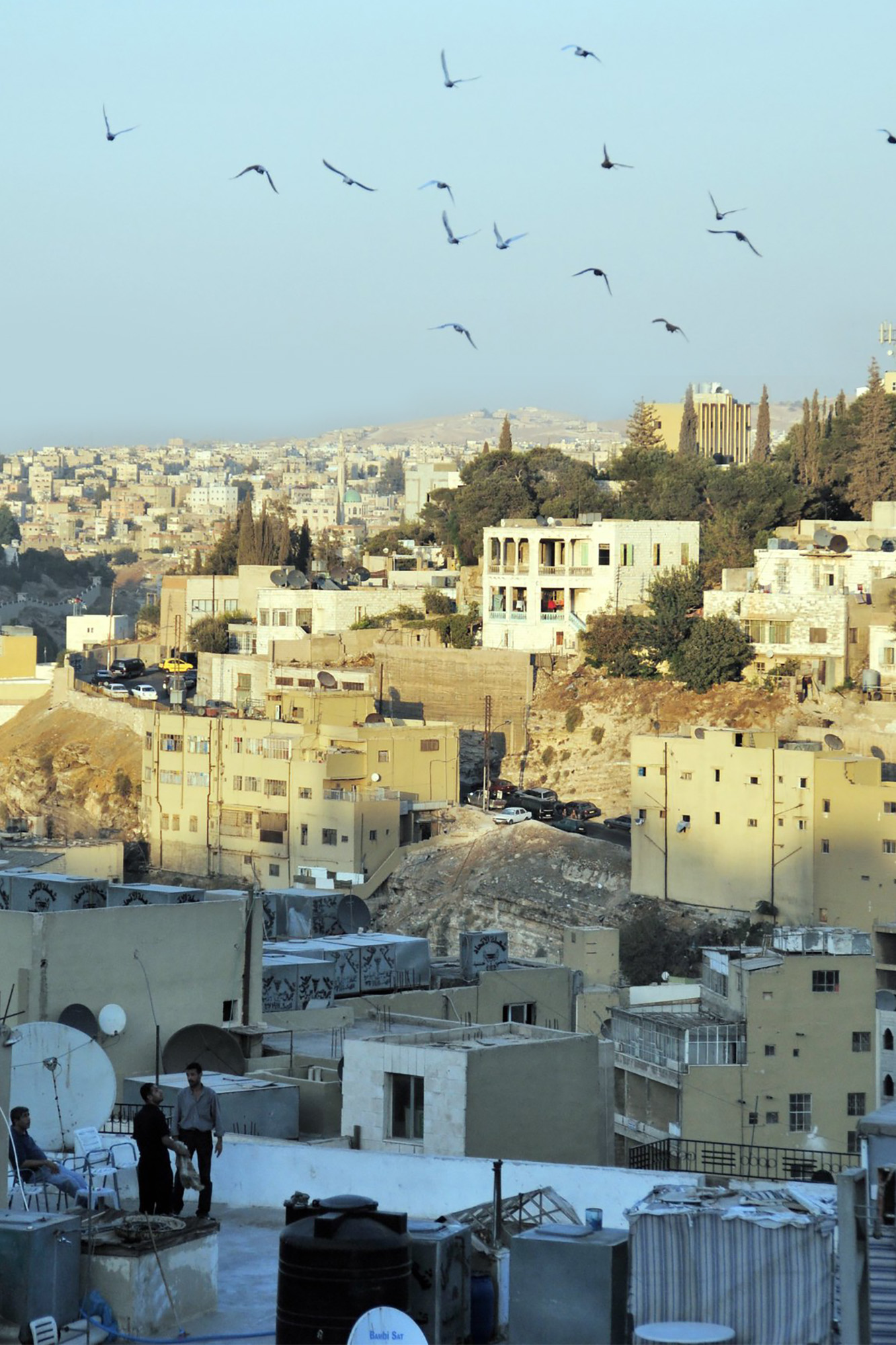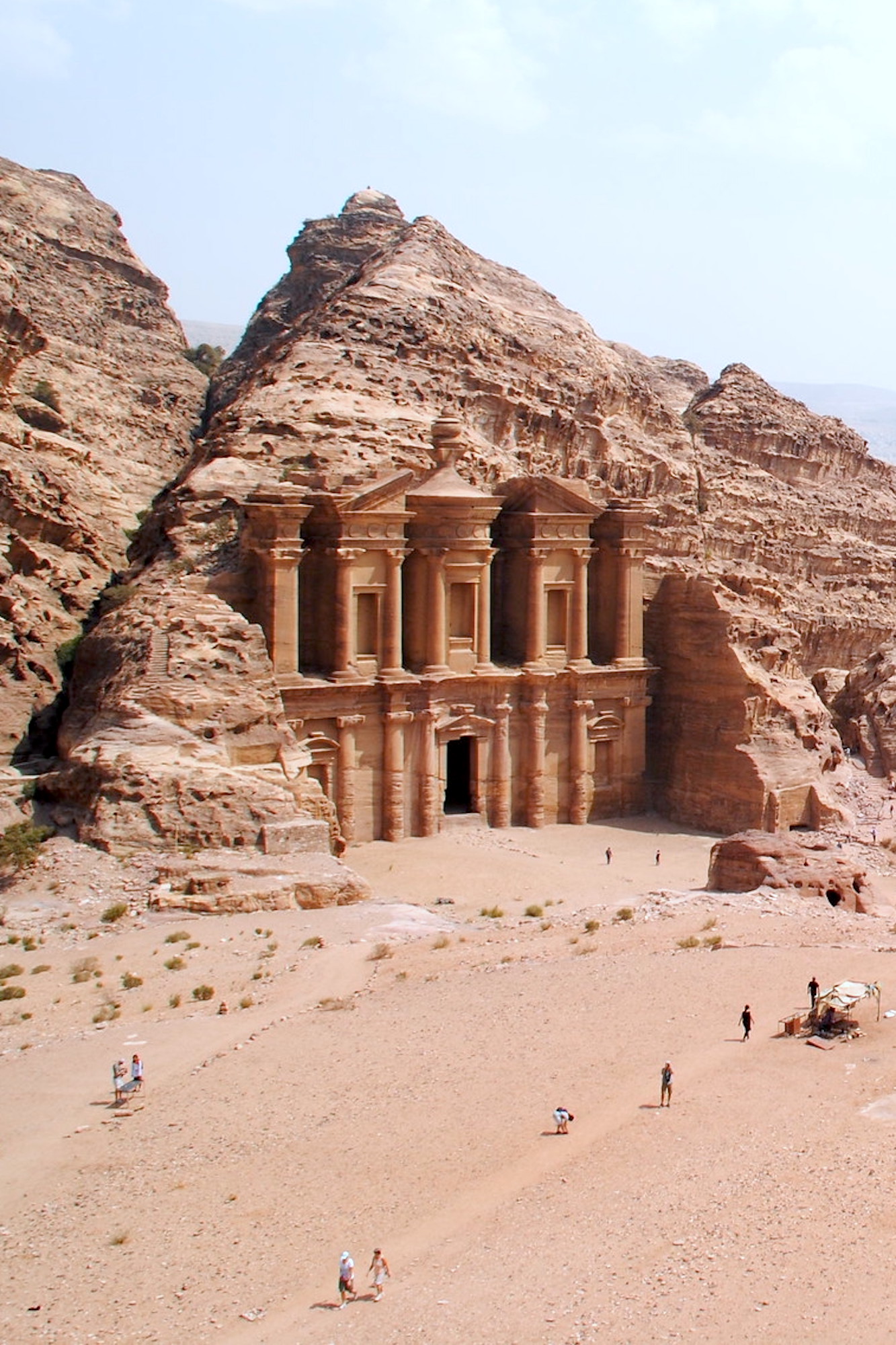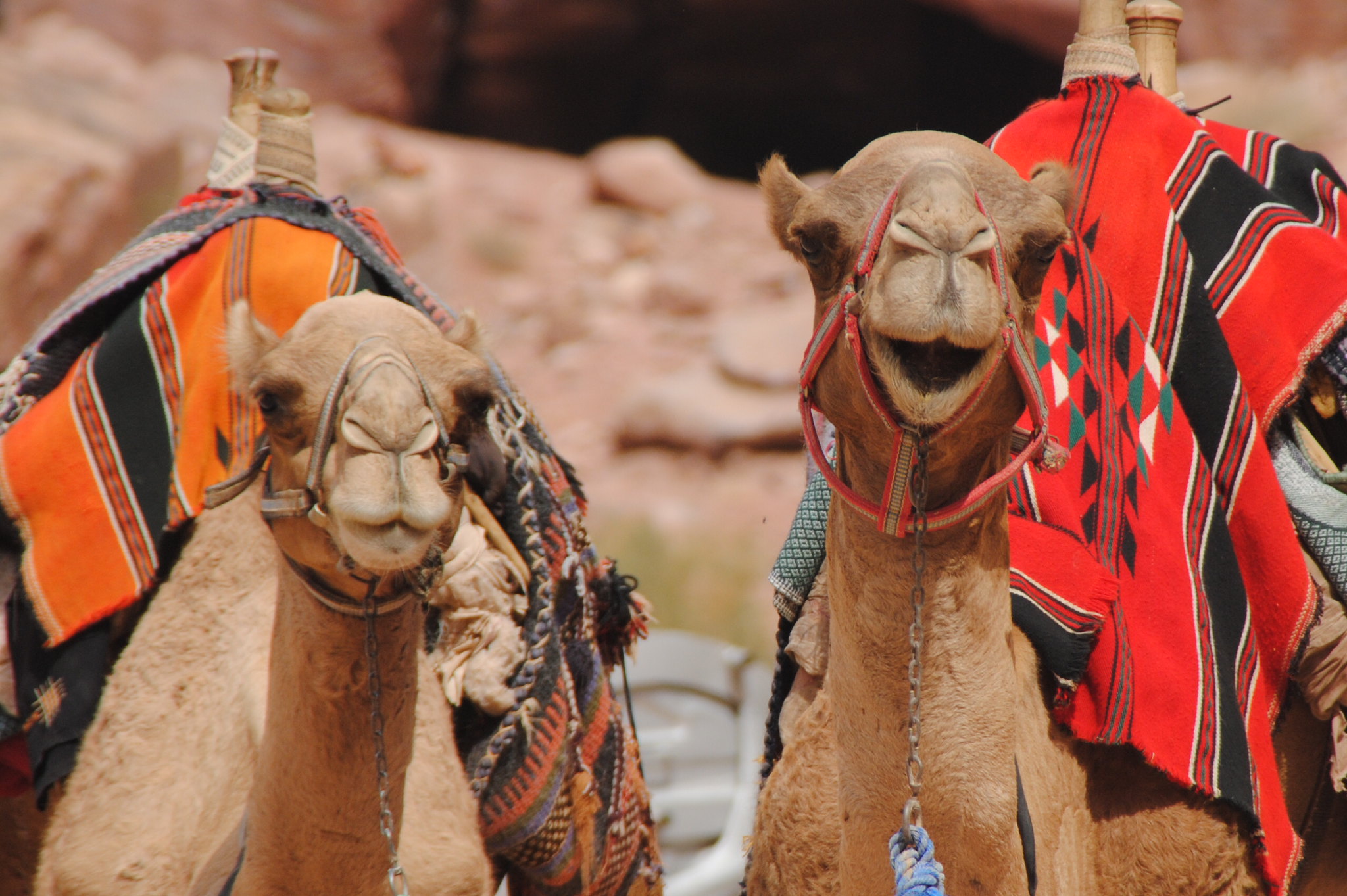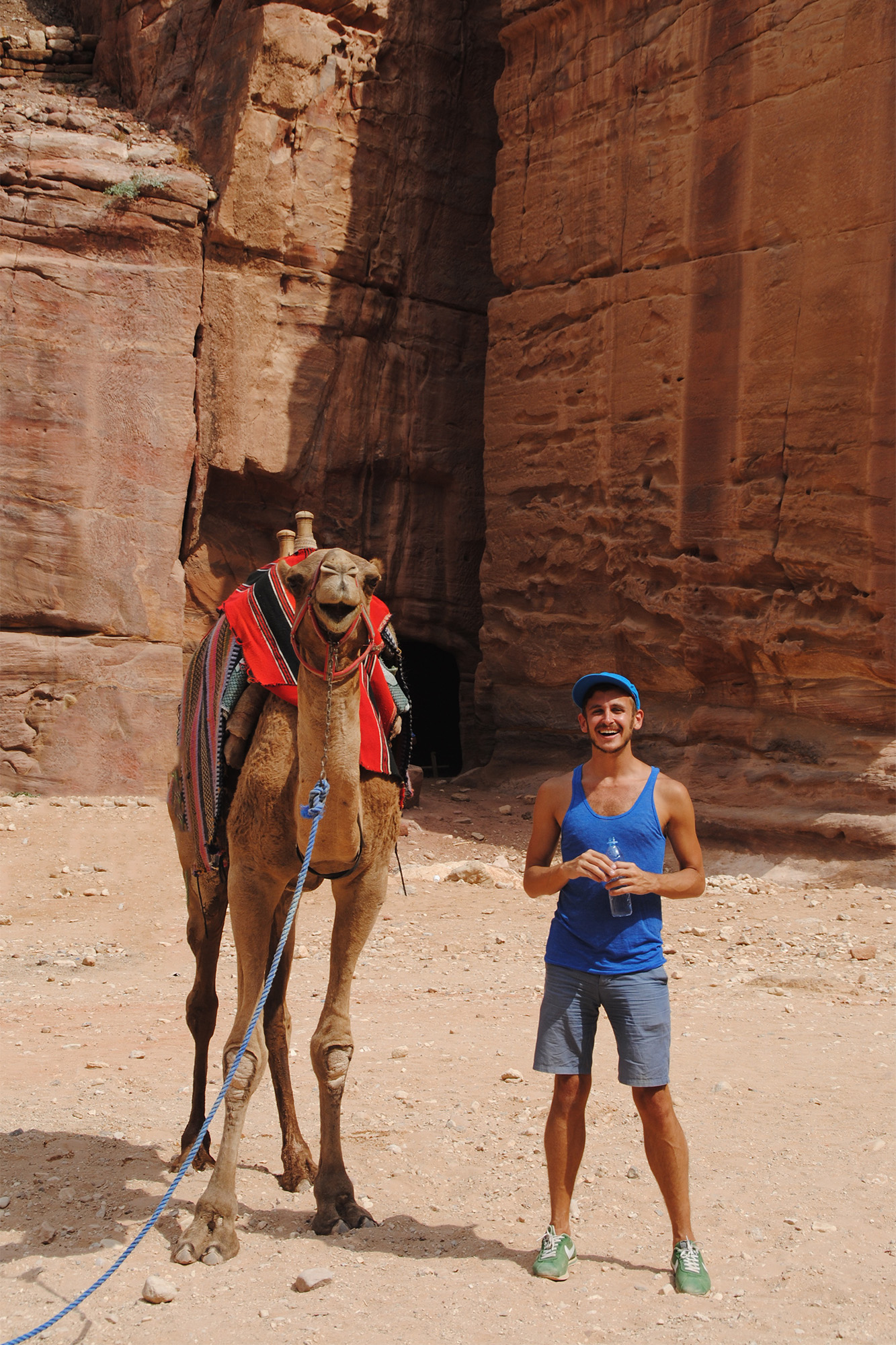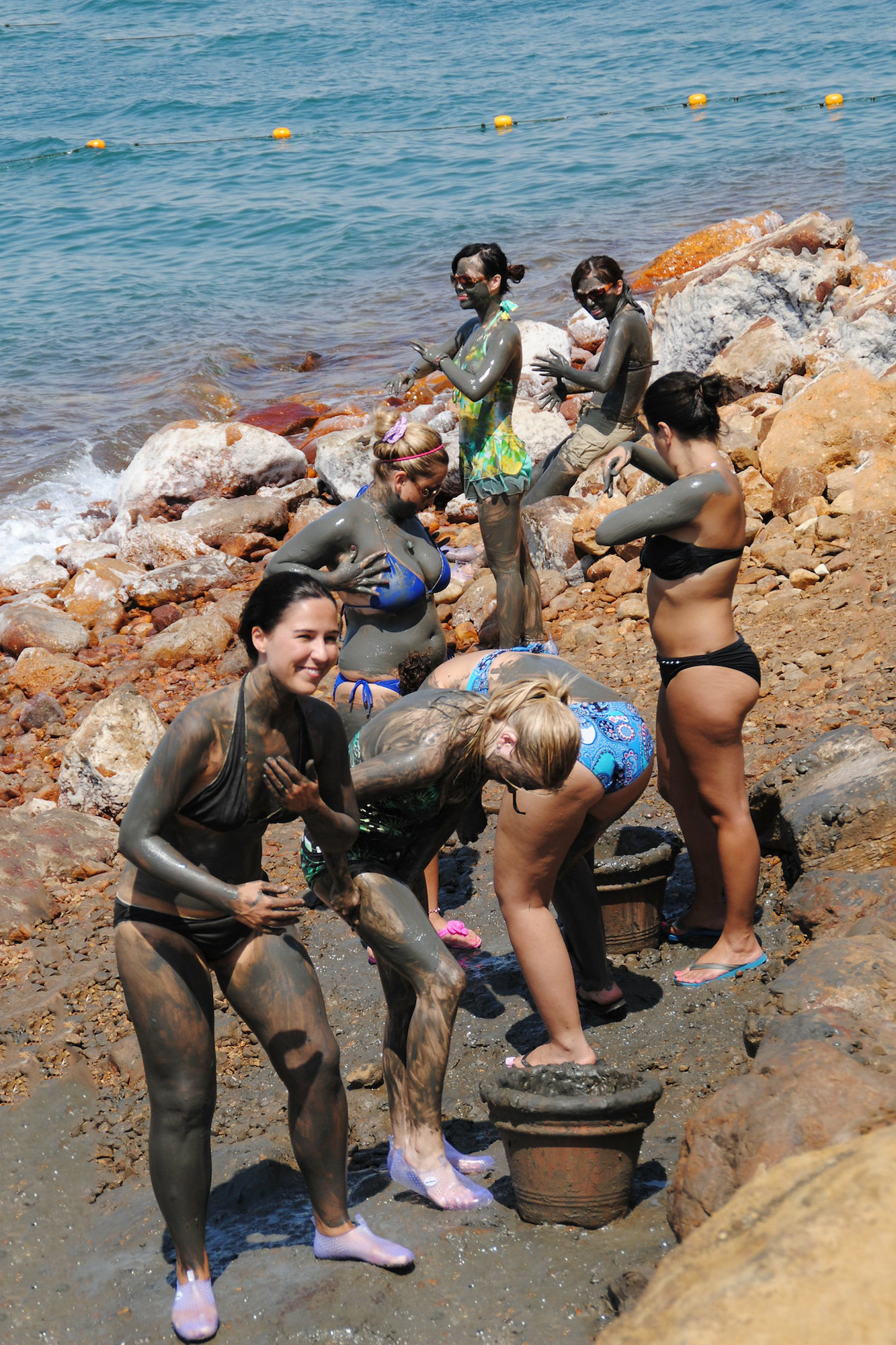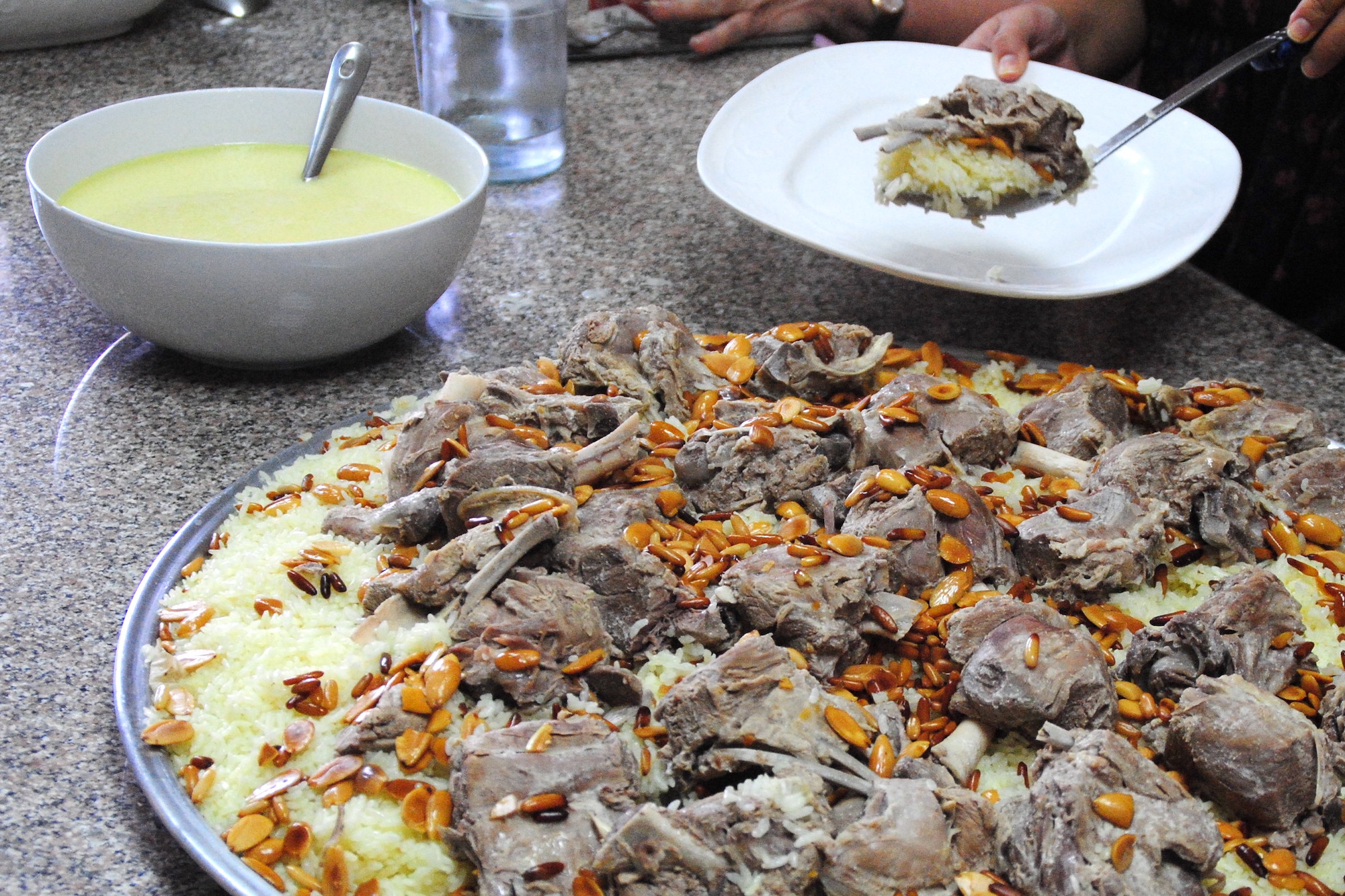 Other Jordan destinations
If you have longer than one week in Jordan, there are dozens of places you can add to your Jordan itinerary to round it out even better than I've done here. For example, head deeper into the sands after visiting Petra and see Wadi Rum, the impossibly beautiful desert where Lawrence of Arabia was filmed. Alternatively, head south and visit Aqaba, Jordan's port on the Red Sea and a great spot for snorkeling and scuba diving.
After you finish floating in the Dead Sea, go to the Jordan River, where you can see the place Jesus was allegedly baptized. Or, if the roman ruins in the Amman citadel are not enough for you, head north from the capital about an hour to Jerash, home to a much larger collection of them. Whether you spend one week in Jordan, one month in Jordan or a whole year there, you won't run out of things to do.
Is Jordan Worth Visiting?
It might seem odd to ask if Jordan is worth visiting after I've written out an entire Jordan itinerary. However, the reality is that Jordan can be very hyped in tourism media the past decade-plus, and while I love the Kingdom, it is a very small country, with a limited range of experiences. In my opinion, certain tourists have set too high expectations for Jordan.
The great news is that with just one week in Jordan, you can have an eclectic and varied experience, with all the high notes and very little fat to trim away. You'll leave wanting more, and probably wanting to return. Which leads me to another point: Don't get upset if you can't see "everything." You can always come back—and, in my experience, you almost certainly will.
Other FAQ About Your Jordan Itinerary
Is 7 days in Jordan enough?
Seven days in Jordan is the perfect amount of time to spend in the country. This allows you either to dig deep into Amman, Petra and Wadi Rum, or take a marathon, touch-and-go trip around the country, from the Dead Sea all the way down to the Red Sea, and everywhere in-between.
How much does a week in Jordan cost?
Keeping in mind that you can expect to spend between 100-200 JOD per person, per day to travel in Jordan, you can expect that a week-long trip will cost between 700-1,500 JOD per person. Keep in mind that this does not include the cost of flights to and from Jordan.
What can you do in Jordan in 7 days?
With seven days in Jordan, you can spend at least 1-2 days each in Amman, Petra and Wadi Rum. You might also take day trips from Amman to Jerash and the Dead Sea, or head down to Aqaba for a day or two, depending upon how quickly you move and how high-energy your trip is.
The Bottom Line
I hope you're feeling informed and inspired in advance of your one week in Jordan, or however long you end up spending in the Hashemite Kingdom. Divide your time between Amman, Petra and Wadi Rum, or expand your itinerary to include forays to historical Jerash and the scenic Dead Sea. If you're seeking some beach time or scuba diving, end your trip with a night or two in Aqaba on the Red Sea. Make your trip to Jordan one for the record books when you hire me as your Travel Coach, and let me sweat the details.