Morocco was never a place that struck me as particularly exotic, owing as much to its colonial heritage and proximity to Europe as to the fact that many people I know who visited there before me aren't particularly exotic themselves.
I was pleasantly surprised upon arriving in Morocco to find a country that it very much its own world, even if much of the indigenous Berber culture has been relegated to the margins of Moroccan society by the Arab majority.
Likewise, Morocco's small geographic footprint belies its diverse geography. Although it occupies less land area than the U.S. state of Texas, it stretches from Saharan dunes in the east to rocky, North Atlantic coastline in the West. Morocco's heartland is dominated as much by cities centered around medieval medinas as by modern highways, railroads and cutting-edge agricultural techniques to harvest its impossibly fertile central valley.
I'm exhausted even writing about all the awesomeness there is to discover in Morocco, so what I'm about to suggest to you might come as a surprise: You can get an extensive overview of everything Morocco has to offer in just 10 days.
Practical Matters
When to Visit
Morocco is a great year-round destination, although winters can be cold, especially in and around the Atlas Mountains; summers can be scorching, especially in the Sahara Desert and just before it. The best month to visit Morocco is October, although you should check when Ramadan is (since Morocco is mostly Muslim) to avoid any logistical difficulties during your trip.
How to Get Around
Morocco boasts a variety of transport options, most of which are excellent. Moroccan train lines, run by national rail company ONCF, are French-built—there's even a TGV-like route opening very soon. Long-distance buses, meanwhile, operate both publicly (CTM) and privately (Supratours). Taxis are available both within cities and over long distances, and come in two sizes: Petit-taxi and grand-taxi.
Where to Stay
The most traditional type of accommodation in Morocco is the riad. While many riads are fancy and high-class, many Moroccan hostels are also built inside riad buildings, which means you can enjoy this experience on a budget. Some of my favorite riads in Morocco include Riad dar Essalam in Marrakech, Riad Baladin in Essaouira and Riad Rcif in Fes.
Money, Costs and Communication
Costs in Morocco, where the local currency is the dirham, are generally low. Exceptions including shopping for fine goods, fancy hotels and tours to the Sahara desert. Credit card acceptance is good in large cities, while you can withdraw dirhams at most any ATM; many Moroccan restaurants accept U.S. dollars and, especially, Euros. Wi-Fi prevalence and speed is quite good for Africa, although I do encourage you to purchase a local SIM card. Speaking French will help you—and speaking Arabic will help you a lot—but you can get by in Morocco with only English.
Casablanca
Mohammed V airport in Casablanca is Morocco's main international gateway, so you will almost certainly arrive here. In spite of Casablanca's ever-ubiquitous place in popular culture, there isn't a whole lot to see or do in the city that inspired the classic film, save for the Hassan II Mosque, the world's seventh-largest such structure, which looks out over the Atlantic Ocean.
I didn't even get that far, however: A group of local men I met on the train from the airport recommended I simply continue on to Marrakech.
Marrakech
Marrakech is Morocco's most-visited city, and it's clear why the moment you arrive in its central Jemaa el-Fnaa square. With treasure-filled souks, terra-cotta walls that suggest a time long-since past and a massive night market with all the tajine, couscous and fresh Moroccan mint tea you could ever want, it's exactly what you're envisioning as you plan a Morocco itinerary 10 days or longer.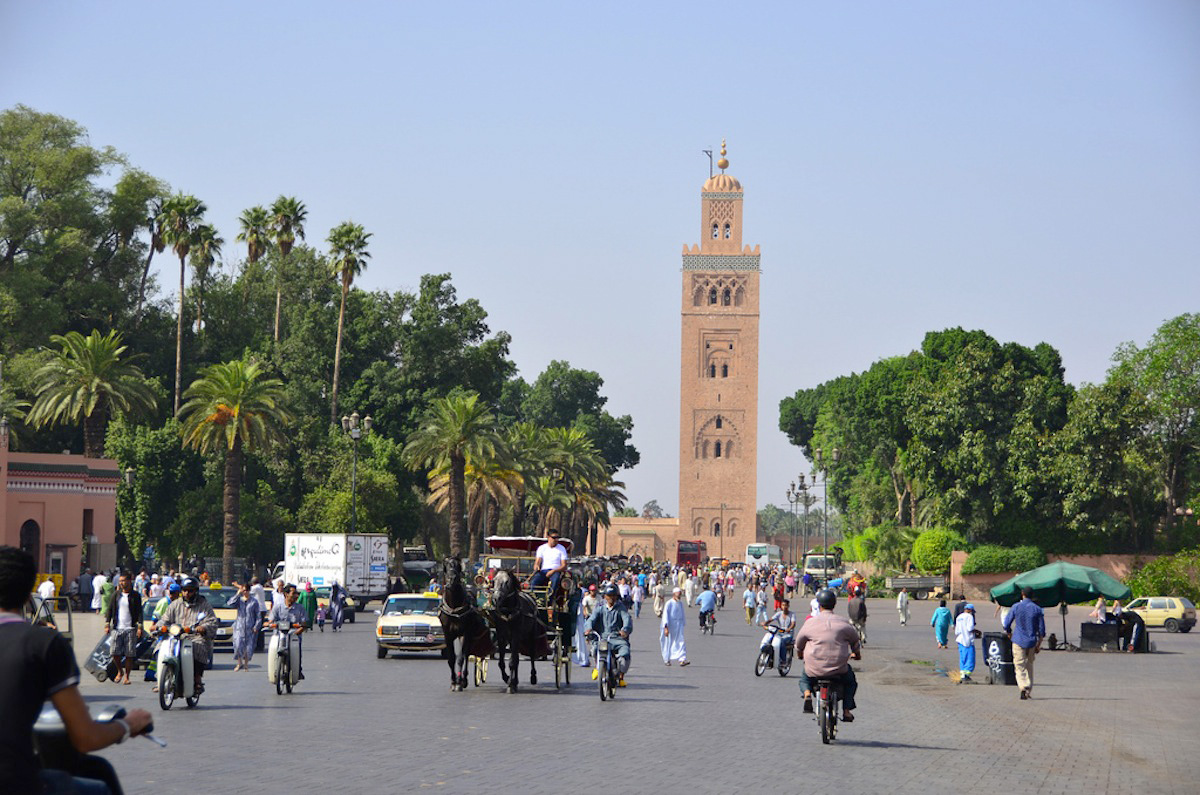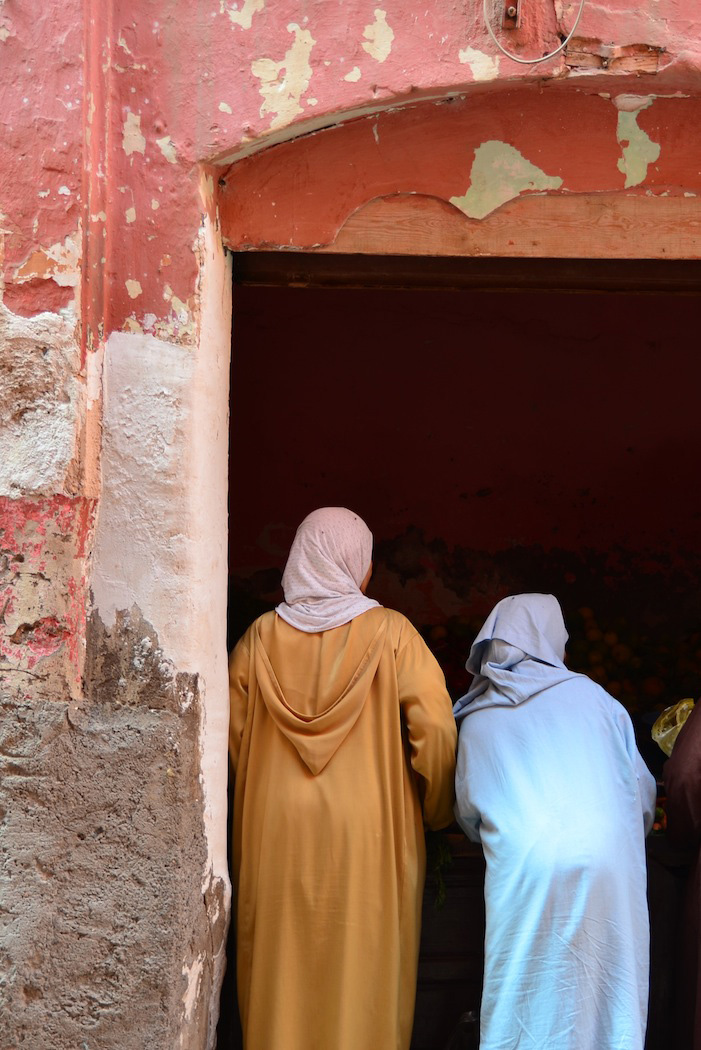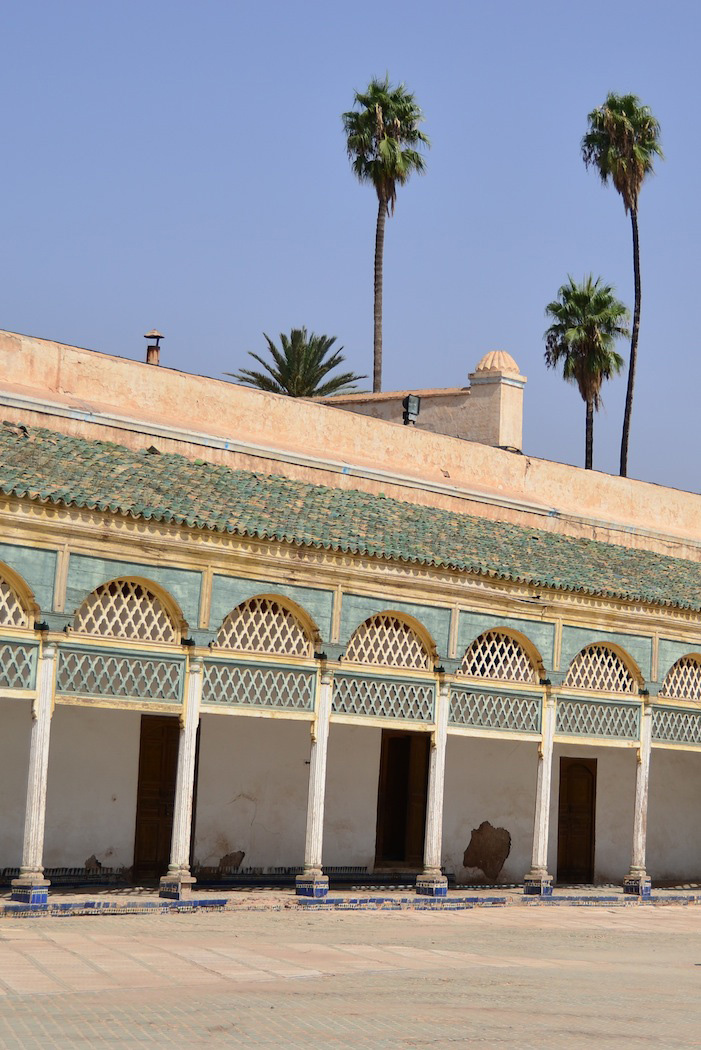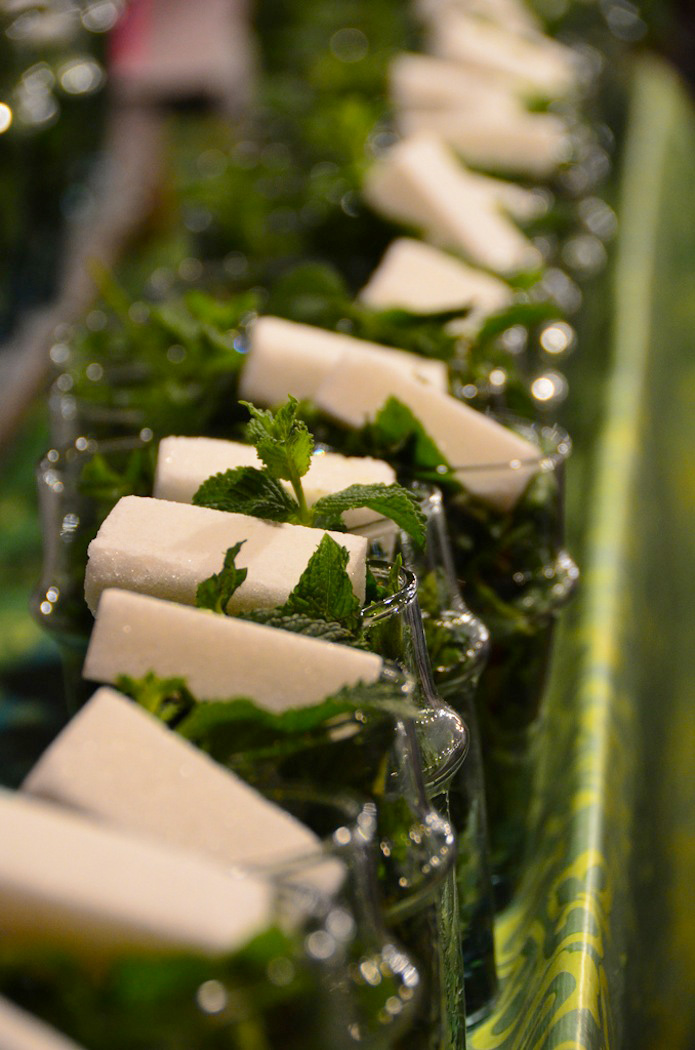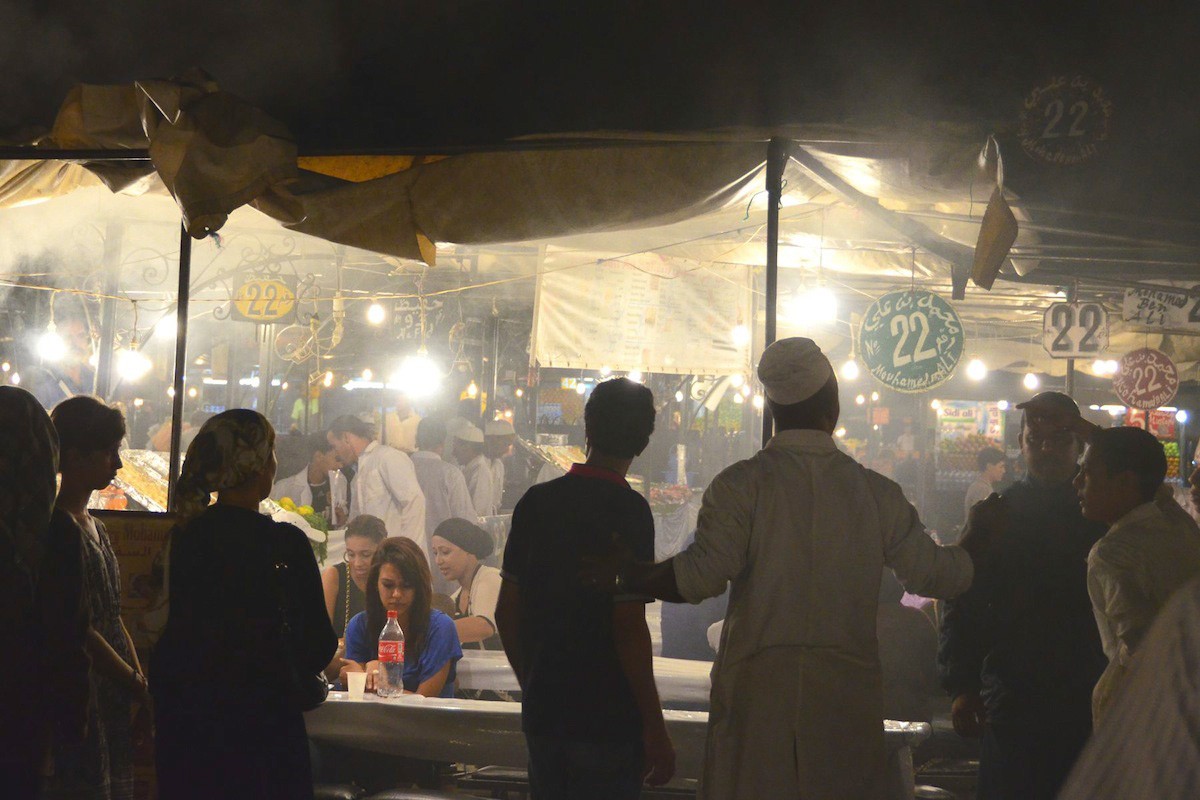 Superficially, this is a very good thing — you get a very clear sense of where you are in the world from your first steps out of the petit-taxi from the airport or train station, both of which are a fair distance away from the historical center of the city. But in practice, Marrakech can seem kitschy or even downright fake; many of its residents exude a certain bitterness even if they mask it. I recommend that you spend two full days exploring the center of Marrakech, from the aforementioned night market and souks in Jemaa el-Fnaa, to monuments like Bahia Palace and Bab Agnaou gate.
Mesmerizing Morocco
You can continue scrolling if you want to learn about how I spent 10 days in Morocco, chronologically. Otherwise, click the links below to read about my very favorite Morocco experience.
Essaouira
I specify two full days because what Marrakech lacks as an end-all-be-all destination, it more than makes up for in its versatility as a base for exploring Morocco. The first place I recommend you visit, using Marrakech as your springboard, is the coastal city of Essaouira.
Known in colonial times by its Portuguese name, Mogador, Essaouira is not the type of city's you'd expect to find in North Africa, even if it is constructed and arranged in a similar way to other cities of the region. Although to be fair, it's difficult to pinpoint just where the white walls of its medina juxtaposed with rocky cliffs and the dark green North Atlantic make you feel like you are. In many ways, Essaouira feels like another world entirely, an impression the inordinate amount of seagulls — and how close they get to you when they fly by — reinforces.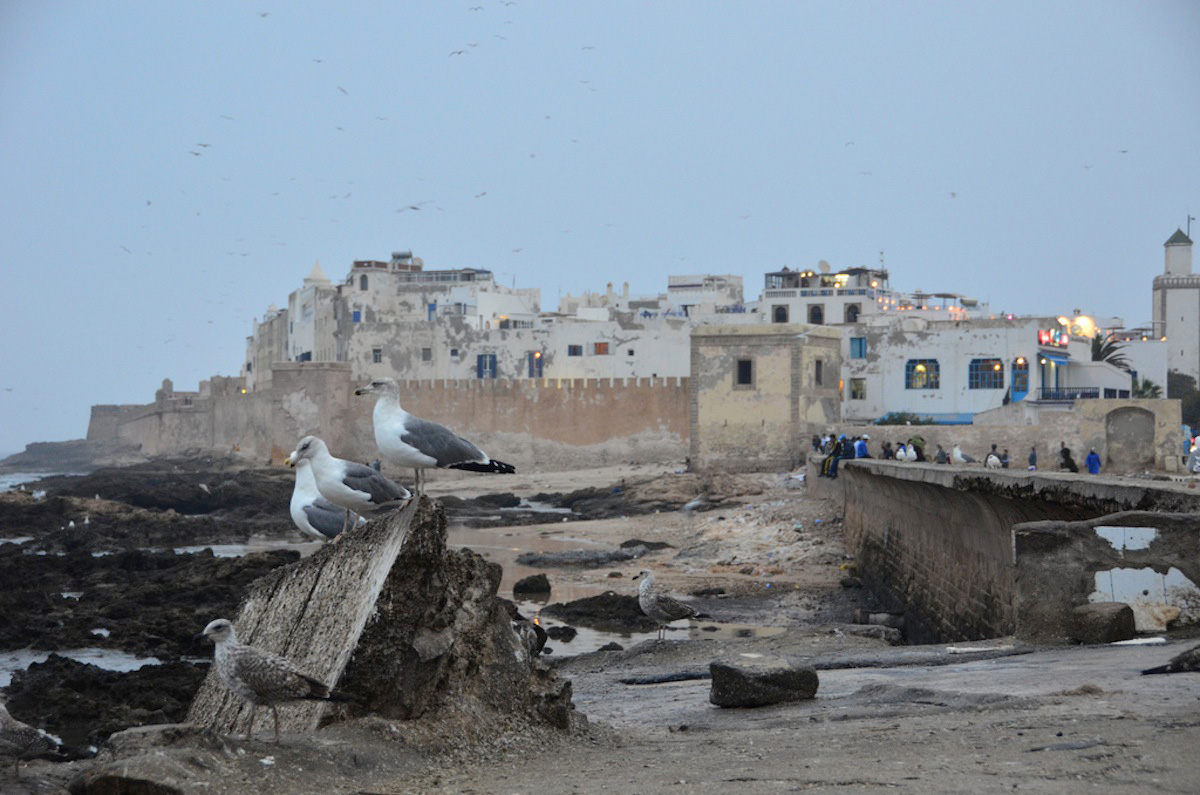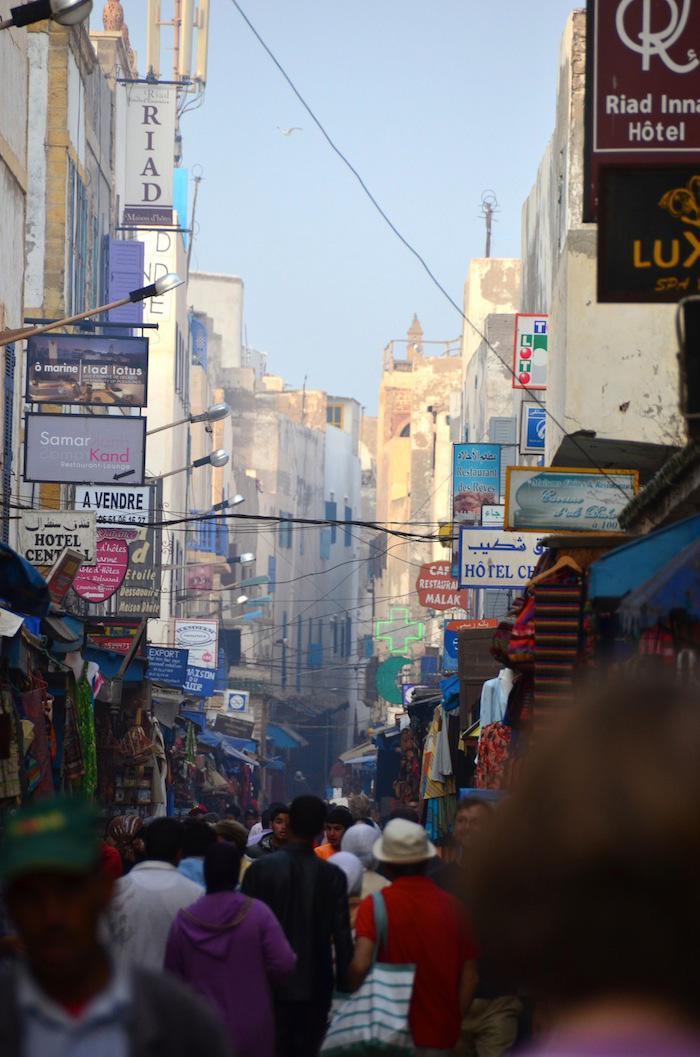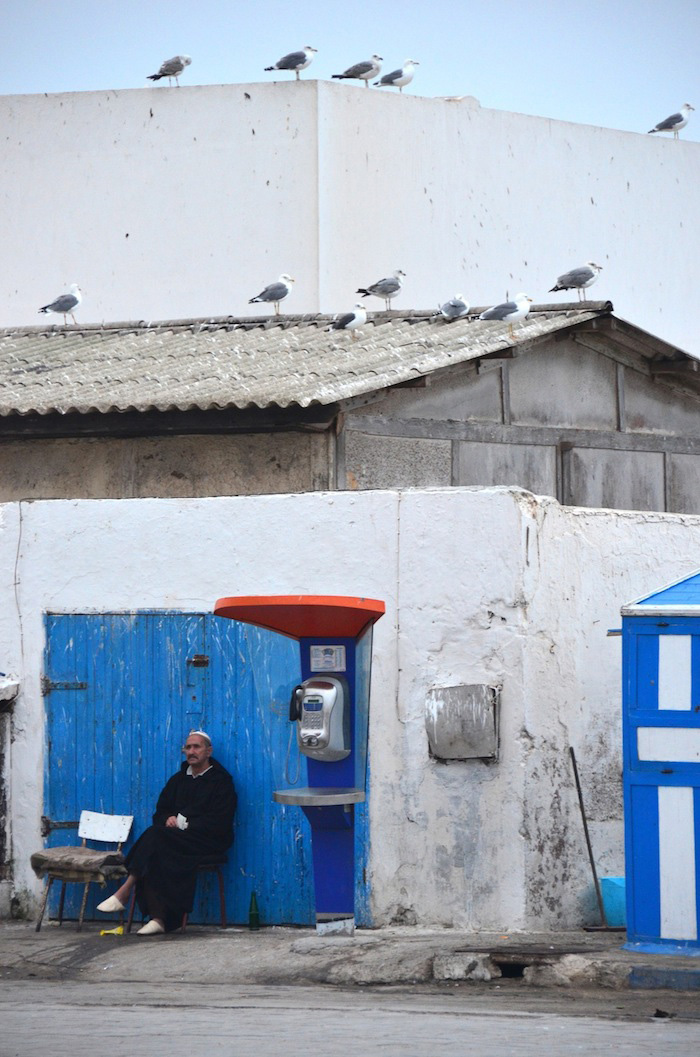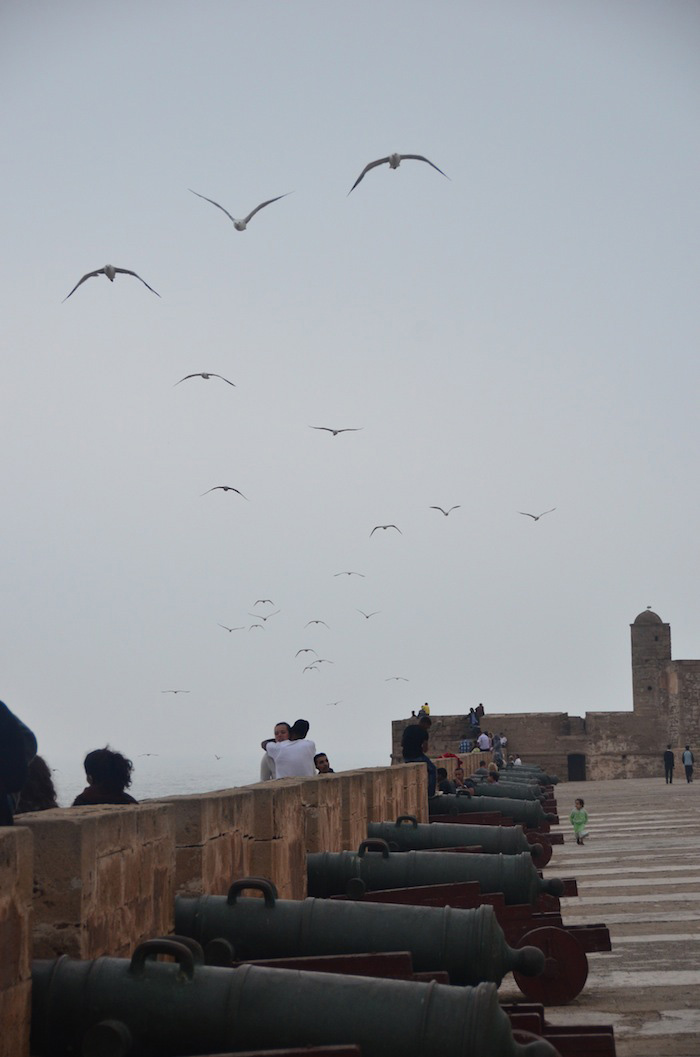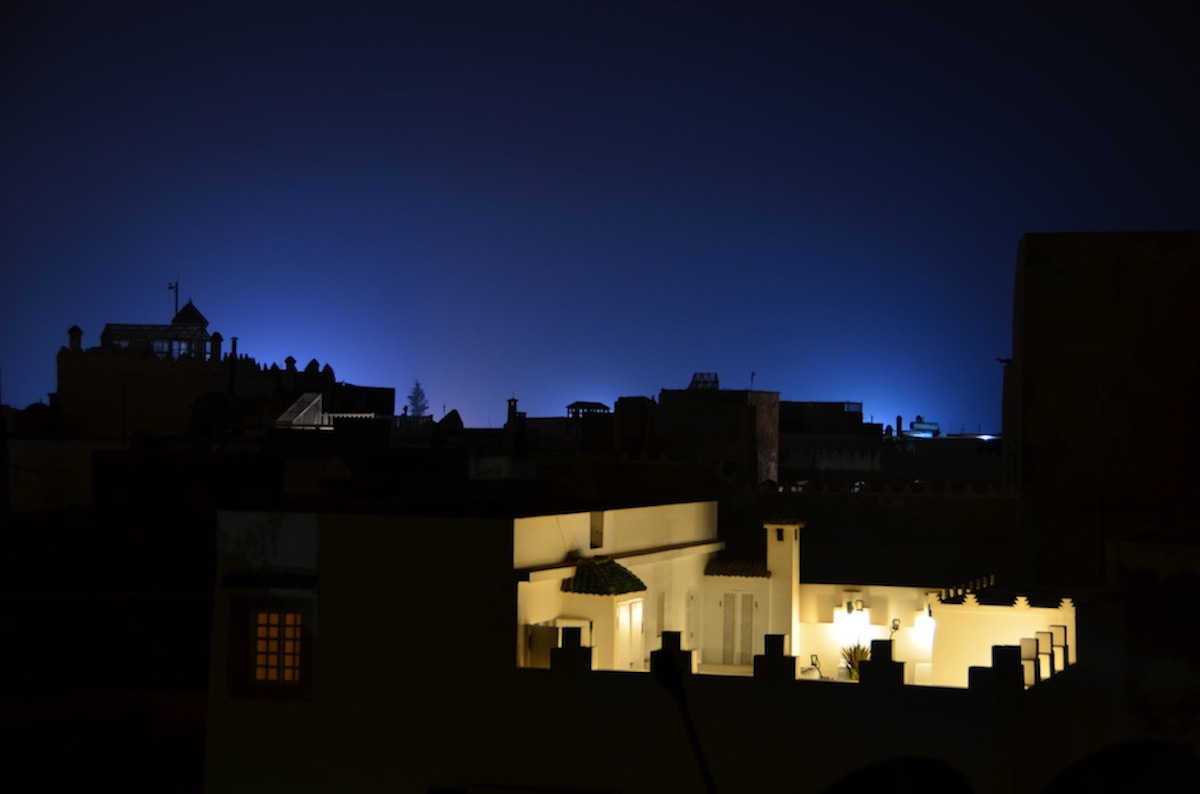 I remember being asked to take a picture for an older French woman and her even older mother, who was clearly near the end of her life, while traipsing through the Castelo Real fortress in Essouira just before sunset one hazy evening. As macabre as it sounds, I can definitely understand why someone would want to visit Essaouira as the final trip of their life.
Of course, I hope you aren't dying. And even if you are, I think two days should be sufficient to experience what Essaouira has to offer. If you have more time and like to surf, you can head south to the surfer's paradise of Agadir.
The Moroccan Sahara
From Essaouira, head back to Marrakech and stay the night to rest yourself. But before you go to bed, tell your hotel or hostel that you want to take a three-day Sahara desert tour. Don't worry about being too specific: They'll know what you're talking about.
To be sure, Sahara desert tours — and I hate using that word, "tour," as someone who's very much a traveler and not a tourist — are a really awesome way to see a huge portion of Morocco's natural landscape, without committing a huge amount of time, or the money that can go into hiring a car, camping and navigating the region with the help of a guide.
You'll start early the first morning, heading east over the towering Atlas Mountains, home to the some of the highest peaks in Africa. The landscape doesn't immediately — or totally — become desert thereafter: You'll feel a Saharan vibe as you traipse through Ouzarate kasbah, where many famous movies were filmed; the Valley of the Roses feels much more lush and fertile. High, rocky walls — and signs of indigenous Berber culture — rise around you as you barrel toward Dades Gorge, which is where you'll spend your first night.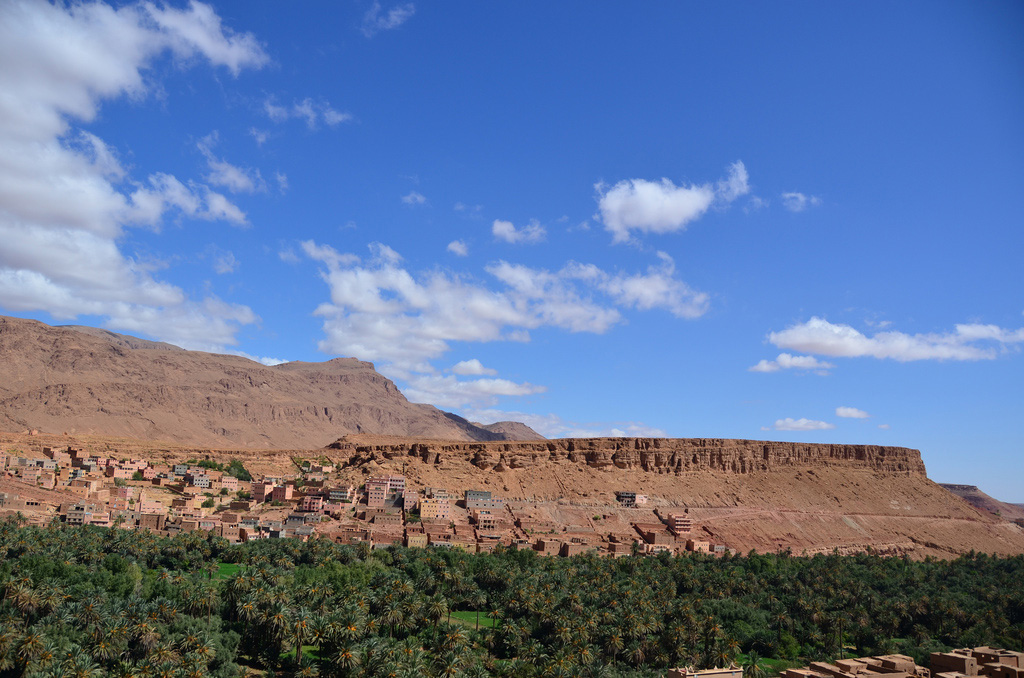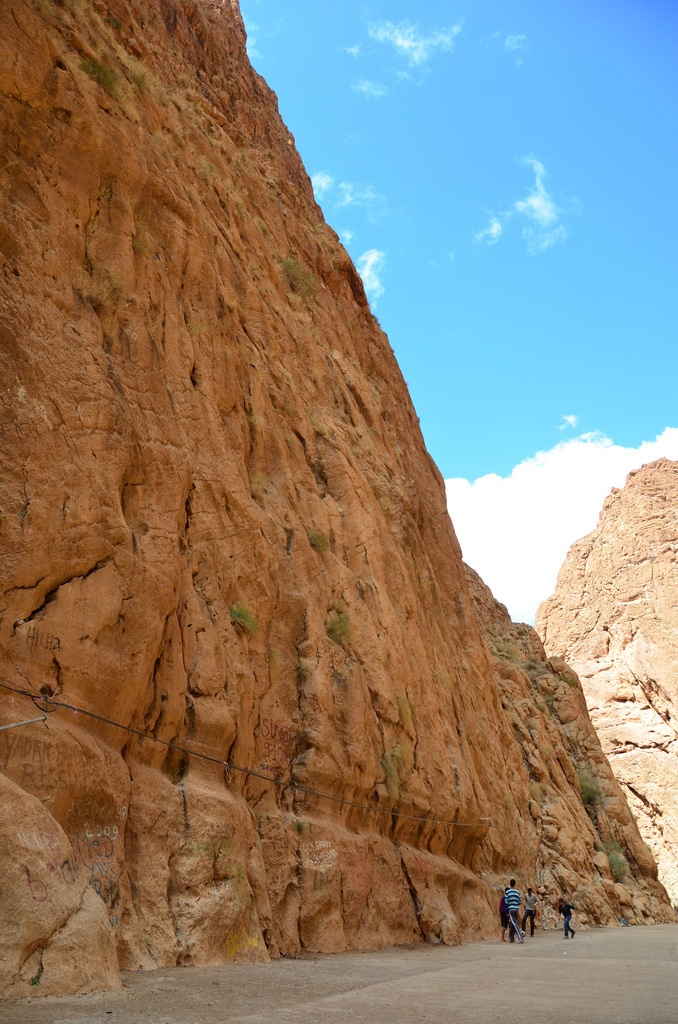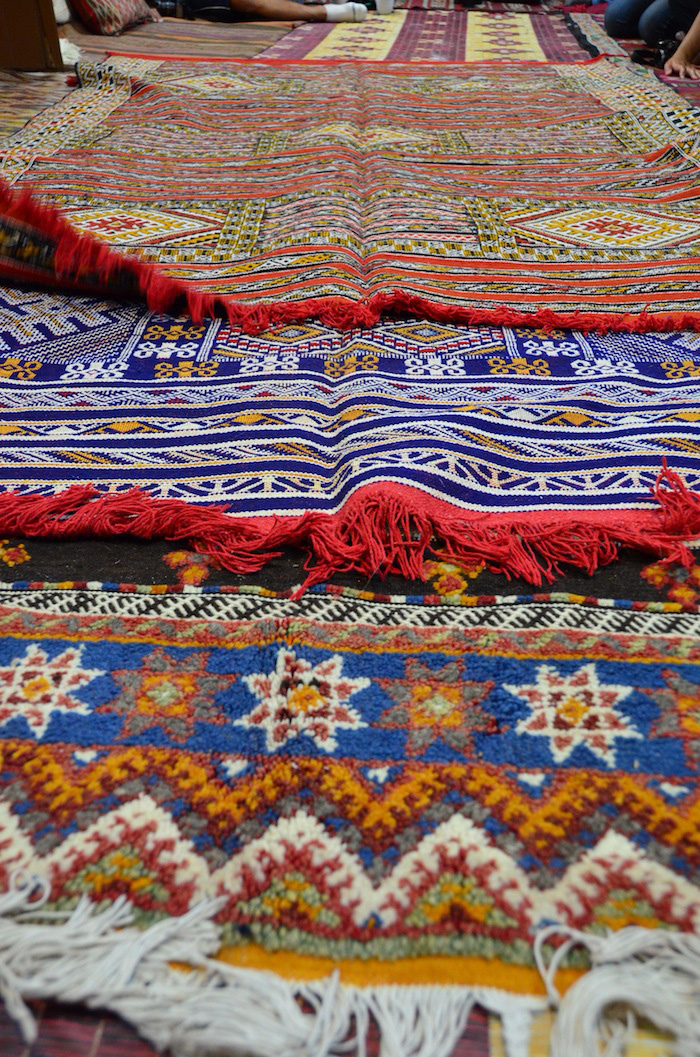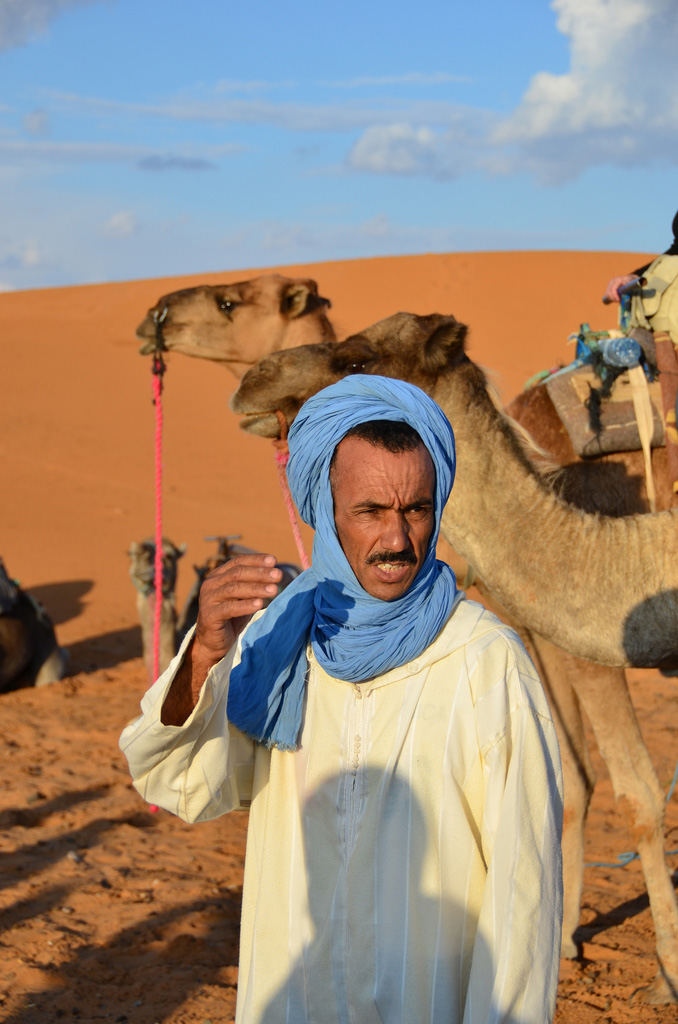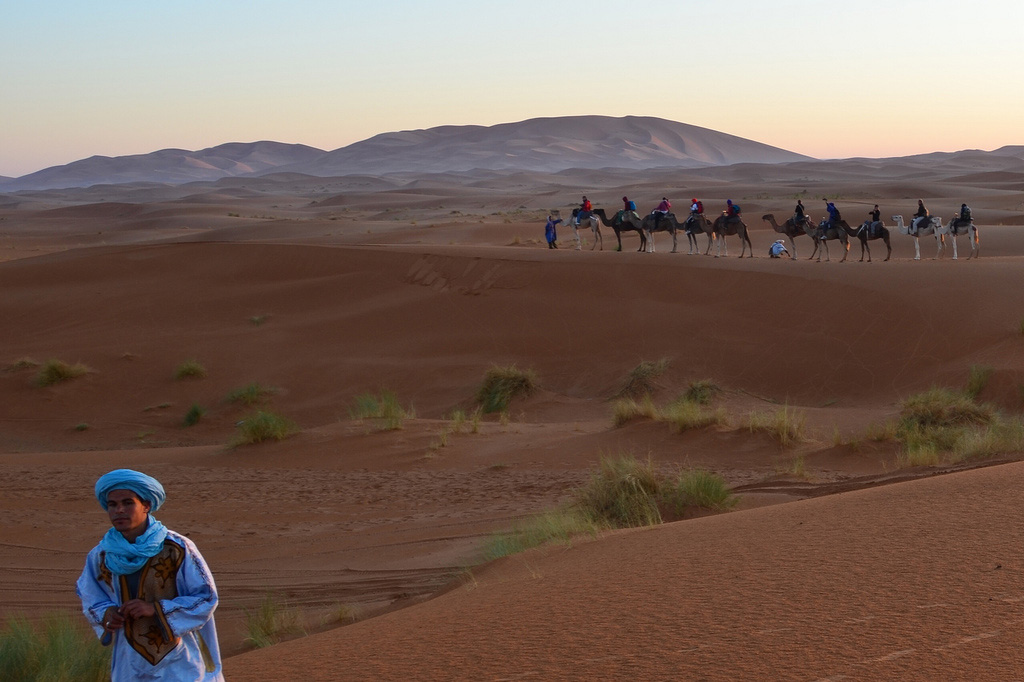 It isn't until about halfway through the second day, when you stop to explore the Draa Valley, that you get the sense of being in the dunes soon; it is only immediately before sunset that you're actually on camelback and on your way into them.
You'll camp under the stars in a sandy reach of the Sahara that may technically be in Algeria; and if your Berber guides are cool as mine were, they'll give you a chance to climb up a 300-meter sand dune with them. If you've ever traveled to Oman on the Arabian peninsula, the scenery in Morocco's desert is quite similar to what you find in the Sultanate's Wahiba Sands.
Don't be surprised when day three of your Sahara tour begins before sunrise, with a camel ride out of the dunes and back to Merzouga, the city nearest to them. From here, most people travel back to Marrakech with the convoy.
Fes
But I recommend instead that you head north to the city of Fes. The benefit of this is less about seeing Fes (which in my opinion is a half-baked version of Marrakech) but getting to experience the beauty of Morocco's vast, grand central valley, which is something to behold in and of itself.
It is for this reason that I also recommend you hire a grand taxi from Errachidia, where the tour driver will likely drop you off, and Fes. If you can split the fare with three or even four other people, the cost is actually comparable with a CTM bus, at around 20 euro per person (in Moroccan dirhams, of course).
Simply spending a night in Fes will give you ample to explore the city's medina and, if necessary, outlying areas like its Jewish quarter.
Chefchaouen
Of course, I wasn't in a rush to get out of Fes simply because I found it lackluster: I was headed to a city painted in my favorite color, blue!
The mountain town of Chefchaouen (which is often simply referred to as "Chaouen") has become a bohemian travel hotspot in Morocco. And not just because of its groovy blue hue, which it sports as much for fashion as for function: Blue purportedly keeps mosquitoes away.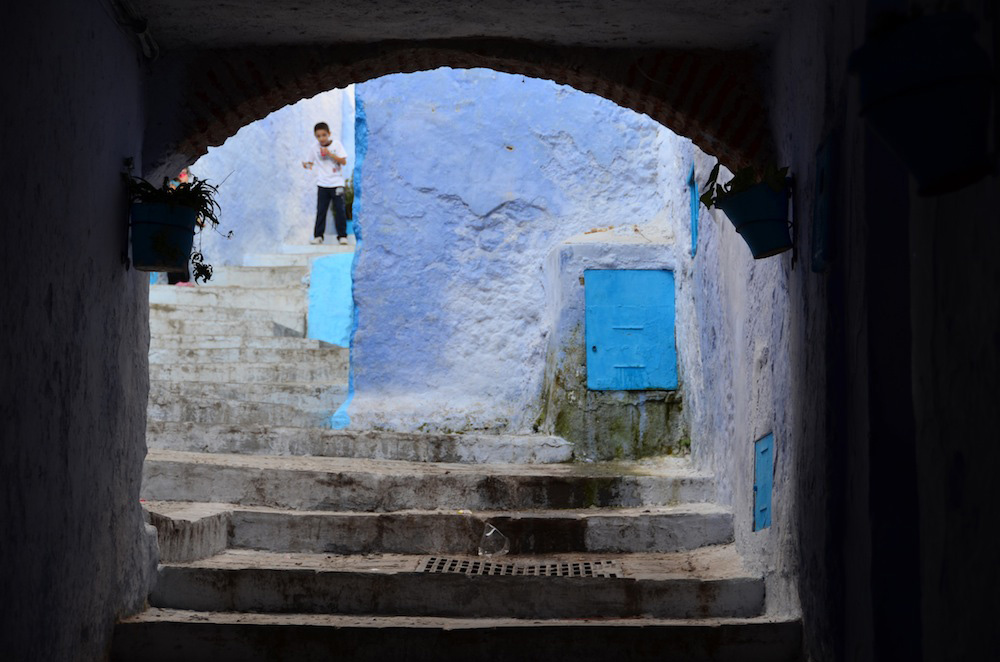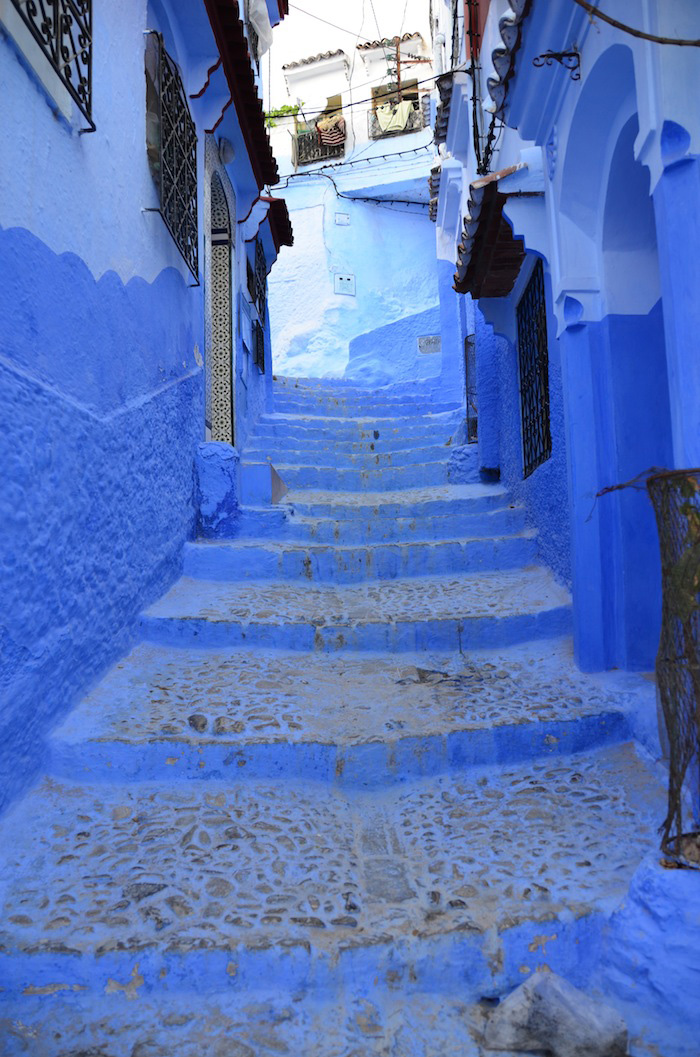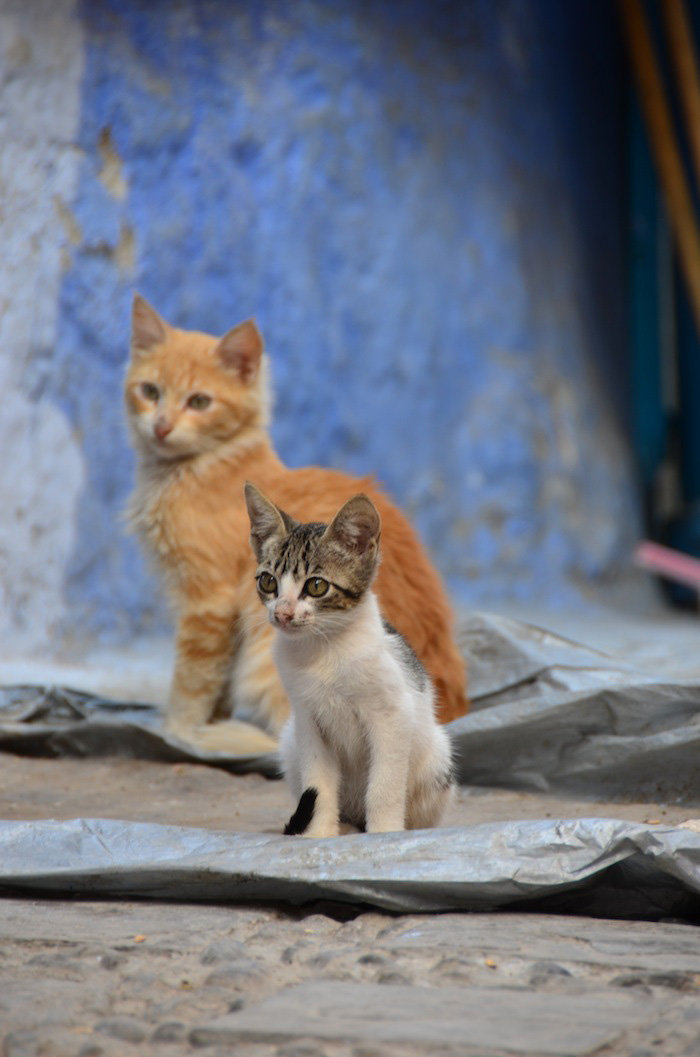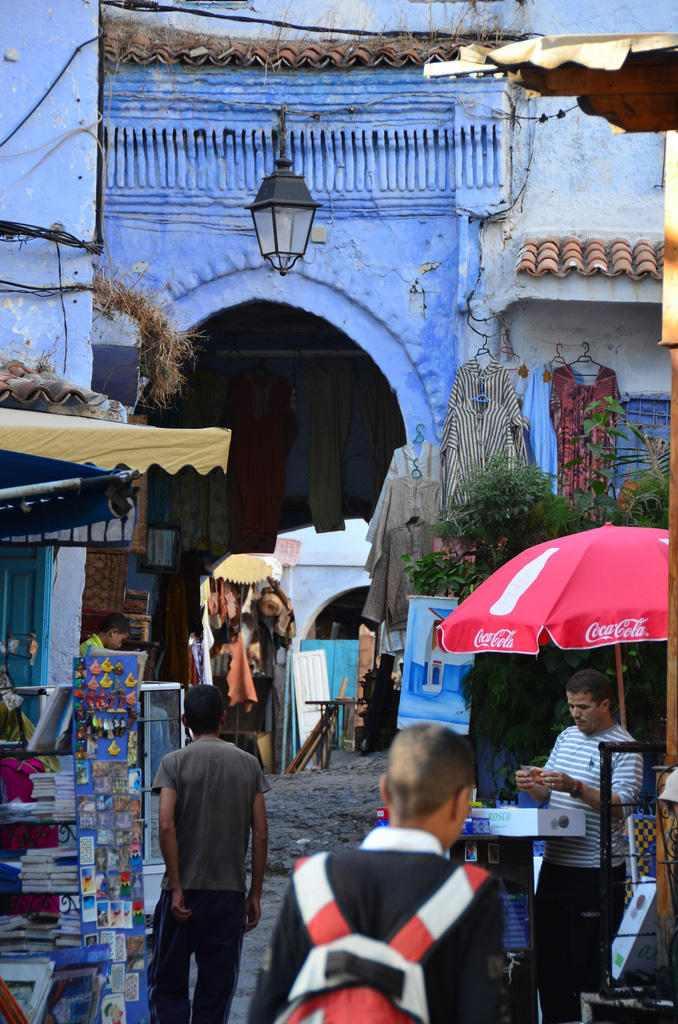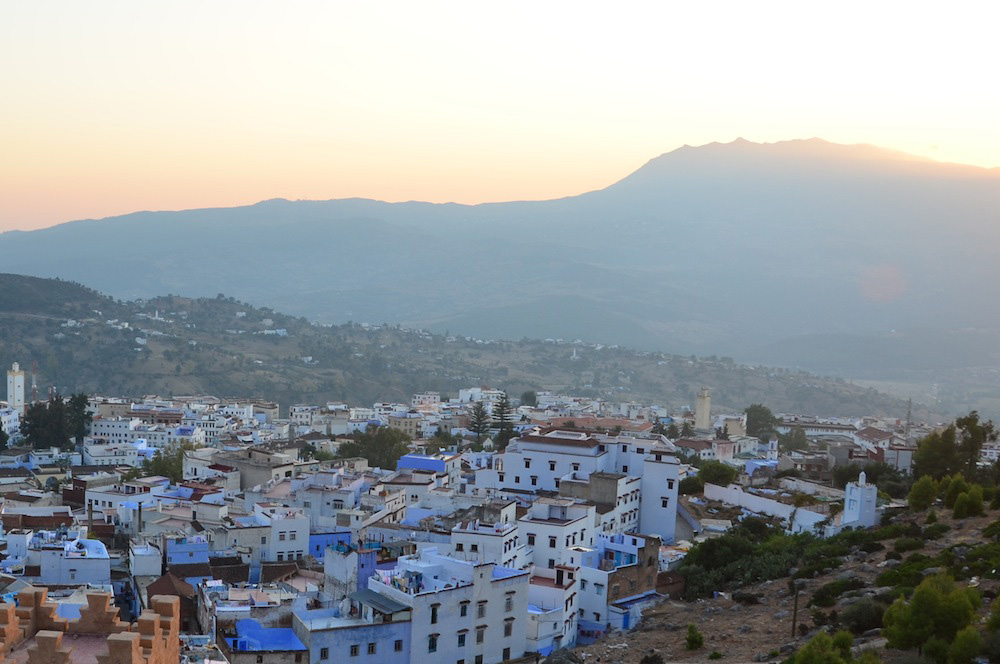 The awesome thing about Chefchaouen being blue is that simply strolling around the city is an experience in and of itself. I was so exhausted after my breakneck tour of Morocco — and the walk up the hill into the city from Chefchaouen's bus station! — that I passed most days simply taking into the beautiful, blue streets in and around Chefchaouen's medina, although I did visit its famous waterfall, and also climb the mountain the rises above the town for one of the best sunsets of my life.
From Chefchaouen, you can travel by bus back to Marrakech, with a brief stop in Morocco's capital city, Rabat.
Additional Moroccan Destinations
Now, I'm sure those of you who prefer to "move slow" when you travel have already stopped reading, disgusted. But if you haven't, I wanted to let you know: I suggested 10 days in Morocco not because I think it's the ideal length of time for a trip to Morocco, even if I did it that way, or even that a 10-day trip to Morocco is more practical for most travelers than an extended stay.
Indeed, I think it would be awesome to spend two weeks, a month or even longer in Morocco! So if you've got time, money and more energy that I did after the epic Eastern Mediterranean trek that preceded my Morocco trip, go wild! Spend three days in Fes; do a week in the desert; surf in Agadir; and visit the port city of Tangier, which most people I met recommended I avoid at all cost. The question you ask should not relate so much to how many days in Morocco you should spend — really, it's "how many days do you have?"
But no matter who you are, what you think of the suggestions on my Morocco travel itinerary, or how long you can afford to stay, I urge you: Go to Morocco!
Pin It!