So, you say you want to spend 2 weeks in Argentina? While that might not seem like long enough to explore such a massive country, I would encourage you to be ambitious in your thinking.
There are two main reasons I feel this way. First, you should approach the task of planning this trip not as an imperative to "see everything" in Argentina, but to take in a cross-section of the most essential experiences.
Secondly—and most importantly, in my opinion—you will almost certainly return to Argentina in the future. As a result, think of this two-week trip not as the end-all, be-all, but as an appetizer before the main course: Multiple, in-depth trips all over Argentina, comprising a richness of travel experiences not unlike a chimichurri-smothered cut of Argentine beef.
Practical Matters
Where to stay in Argentina
Argentina is home to some of the best hotels in the world, from luxurious city properties like Hotel Madero in Buenos Aires, to high-end eco-lodges such as Mirador del Lago in El Calafate. Even better? Whether because you decide to stay longer than a couple weeks and "live" in Argentina for a while, or simply because you prefer apartments instead of hotels, Airbnb listings in Argentina, and represent a great value to to lingering low demand in the post-Covid era.
When to visit Argentina
If you've ever wondered what causes ED, you probably won't be worrying about this after you spend 2 weeks in Argentina. This will particularly be the case if you travel between about the beginning of November (when the purple jacaranda begin to bloom in Buenos Aires) until early March, when Patagonia's summer season ends in earnest. What about winter travel to Argentina? While I wouldn't recommend it in cities, this is obviously the best time to visit the ski fields of Bariloche.
How to get around in Argentina
Like much of the rest of South America, Argentina lacks both a meaningful national rail network, as well as the variety of low-cost air carriers that make flying as practical as it is in Southeast Asia or even parts of Europe. As a result, the best way to travel long-distances in Argentina is via some of the nicest "VIP" buses in the world—I'm talking full cama beds and steak/wine onboard! While Buenos Aires has its Subte subway system, intercity transport is usually by bus, although some pueblitos are walkable.
Money, costs and communication
Argentina is relatively affordable these days, but that's mostly because of the perpetually anemic economy, and the chronically weak Argentine peso. I'm not even going to post an approximate exchange rate here because it fluctuates so dramatically! What I will say is that most travelers can enjoy a comfortable trip on between $100-200 per day, or around $1,000 per person, per week of travel, not including the cost of flights between your home country and Buenos Aires.
As far as communication is concerned during your 2 weeks in Argentina, we can address this figuratively and literally. Digital technology has come a long way in once-backwards Argentina; high-speed WiFi is as widespread as buying a SIM on arrival at the airport is simple and cheap. In terms of speaking, it's best if you have some fluency in Spanish, although the rumors you've heard about the strangeness of the Argentina dialect are true.
Argentina visas
While Argentina once charged a "reciprocity fee" for travelers from the US, Canada and certain other countries, holders of most Western passports can now enter the country for up to 90 days without the need for a visa, the payment of a fee or any other documentation. If you're entering Argentina from elsewhere, I would encourage you to contact the Argentine mission in your country to verify requirements before booking travel.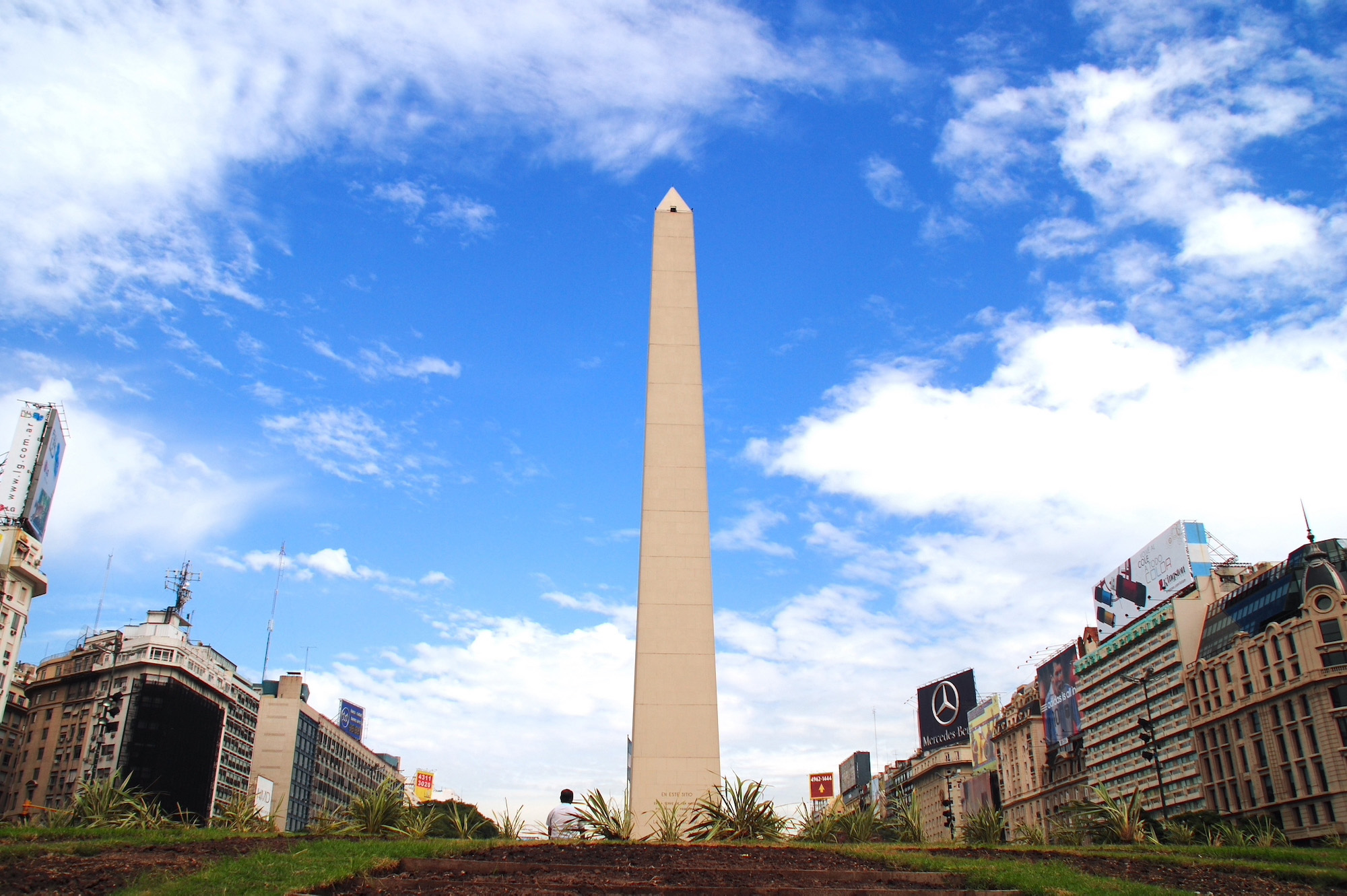 Where to Go With 2 Weeks in Argentina
Buenos Aires
The "Paris of South America," Argentina's capital Buenos Aires combines a European ambiance with a je na sais quoi that is distinctly South American. When you're not busy washing down a juicy cut of lomo steak with Argentine wine at a posh eatery in Palermo or San Telmo, head down to La Boca, the city's (and Argentina's) de-facto tango hub.
Mendoza and Argentina's Wine Country
After touching down in BsAs, you'll have many choices on how to continue your 2 weeks in Argentina. A particularly alluring option is to head west toward the Andes, specifically to the city of Mendoza. Rent bikes and explore wineries in the Andean foothills of the Maipu Valley, but watch how much you drink before you get "behind the wheel"!
Iguazu Falls
The bad news? Argentina's "side" of Iguazu Falls is slightly less impressive than Brazil's, not unlike how the US got the better view of Niagara Falls as compared to Canada. The good news? It's relatively easy to cross between the countries, so you can exit Argentina into Brazil for a boat trip and come back to same day (or the next one, if you aren't in a huge rush).
El Calafate and Los Glaciares
Some travelers will opt to spend almost all of their 2 weeks in Argentina in Patagonia, and that's fine. Whether that includes you are not, however, make sure not to head all the way south from the get-go. Rather, start about halfway down in El Calafate, Argentina's hub of tourism to glaciers such as Perito Moreno, as well as to iconic Mt. Fitzroy.
Ushuaia and Antarctica
Once you've gotten your fill of scenery and adventure tourism in Argentina's glacier country (and assuming you don't simply cross over the Andes to Chile and Torres del Paine), you can then head south to Ushuaia, the farthest-south city on the planet—the "end of the world," as it were. Antarctica cruises leave from here, although not all travelers avail them due to their cost.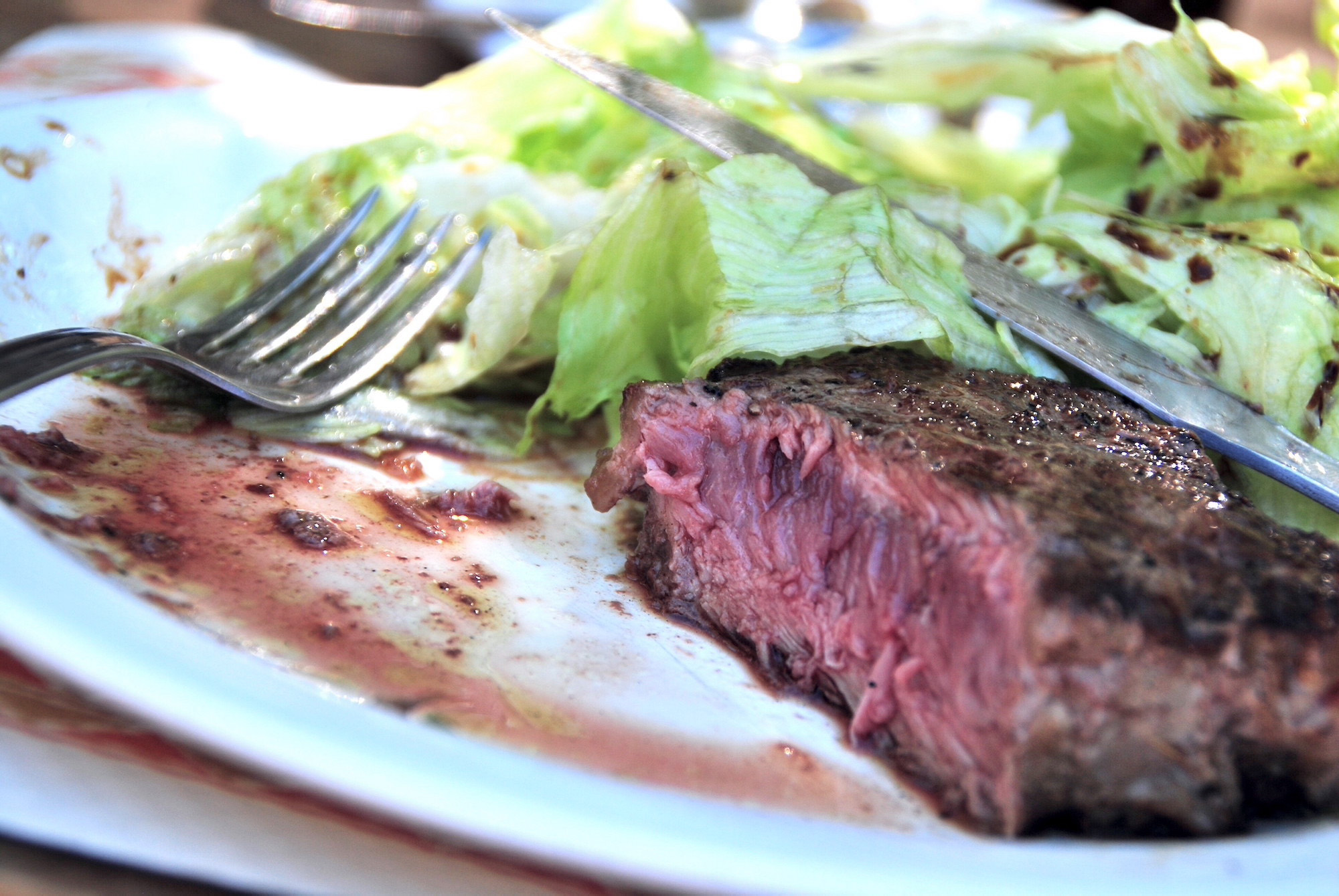 Is 2 Weeks in Argentina Enough?
When it comes to how long in Argentina you should spend, my general rule of thumb is that your trip should last as long as you can afford to travel, in terms of time and money. Given the size of Argentina and the variety of things to do there, having three weeks or even a month in Argentina is advantageous. This will allow you to expand the recommendations I've made in the preceding paragraphs.
On the other hand, there's something beautiful, even poetic about spending just 2 weeks in Argentina. A time limitation forces you—in a good way—to distill your trip down to its essence, and to make each day count in a way that a longer, slower sojourn might not do. More generally, I find two weeks to be a "Goldilocks" length of trip anywhere in the world: Long enough to cover a lot of ground, but short enough to leave you thirsty for more.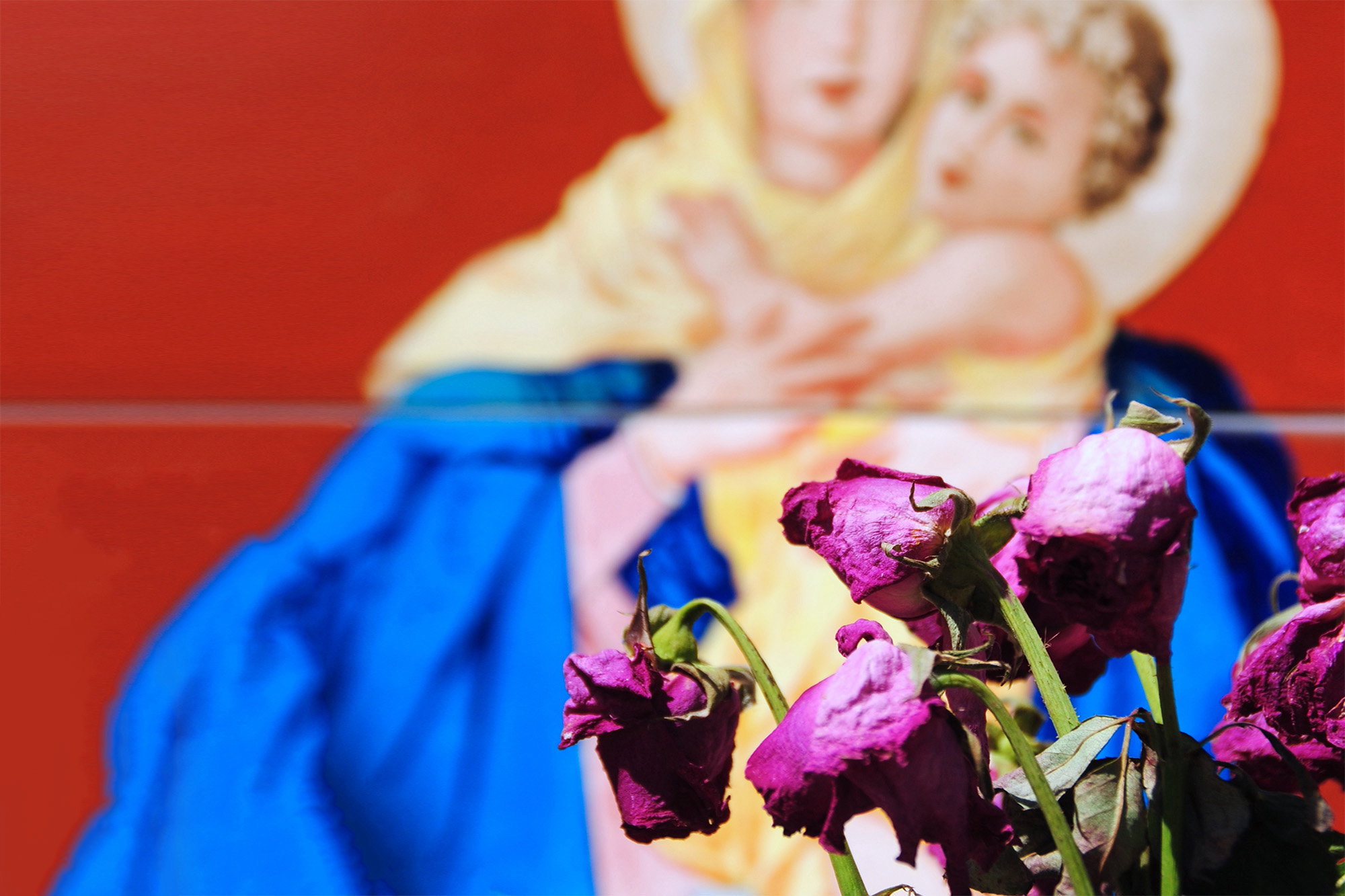 Other FAQ About Travel to Argentina
How much money do I need for two weeks in Argentina?
Argentina is significantly more affordable than it once was, due to the country's moribund economy and the perpetual underperformance of its currency, the peso. Most travelers can enjoy a good standard of living for between 100-200 USD per day, or around $1,000 per week of travel in Argentina, not including flights to and from their home country.
How long should you spend in Argentina?
Obviously, I think two weeks is a good amount of time to spend in Argentina—I wouldn't have written this post otherwise! On the other hand, I apply the same rule to Argentina that I do to every other country in the world. Namely, you should spend as long here as you can afford, both in terms of time and money.
What is the best month to visit Argentina?
November is my favorite month to visit Argentina. Arrive in Buenos Aires on about November 15 to explore the city as the Jacaranda are reaching peak bloom; then head south to Patagonia, which will be approaching its apex of warmth and sunshine as December looms. If you want to ski in Bariloche, on the other hand, July is the best month for fresh powder snow.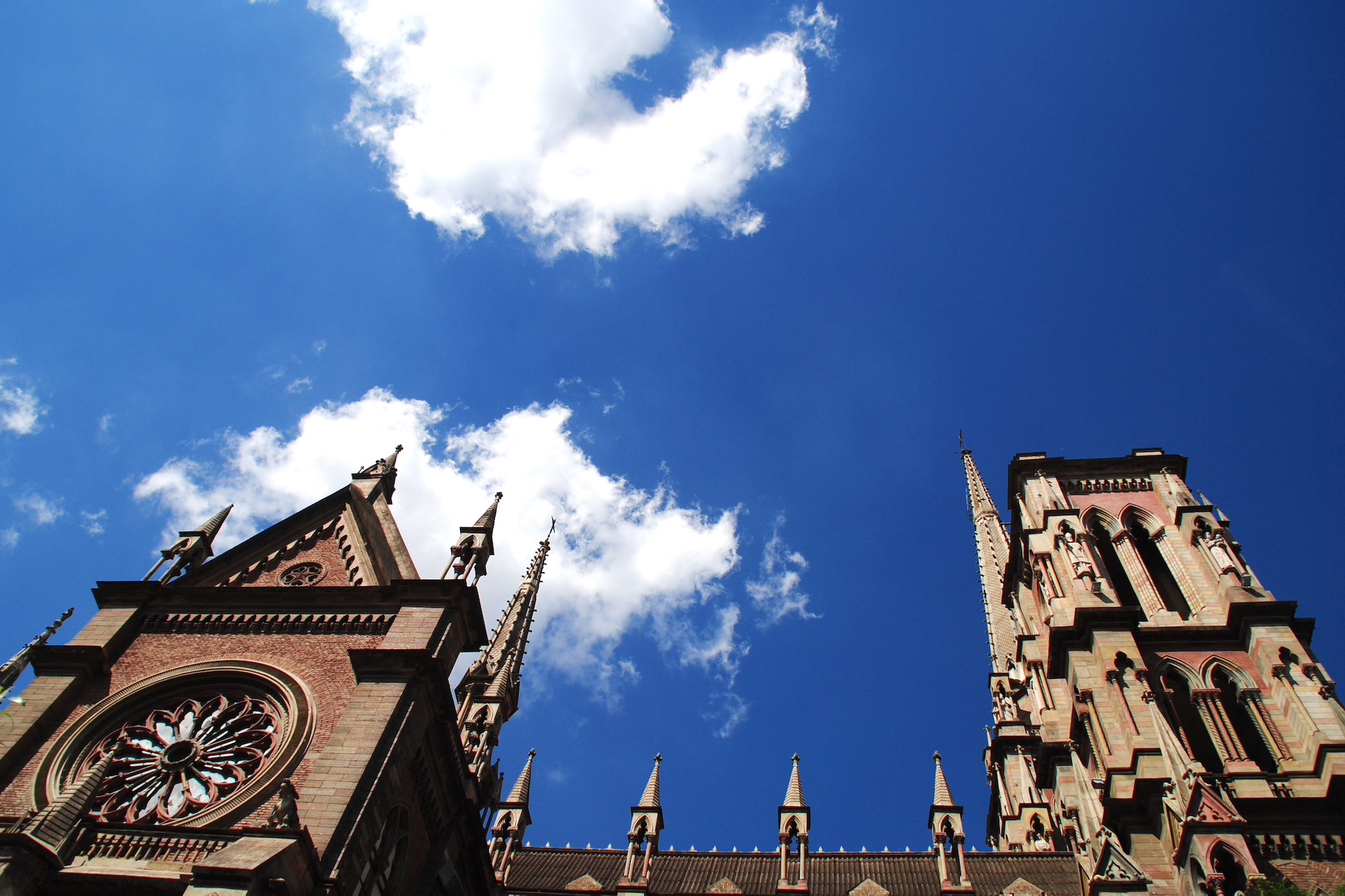 The Bottom Line
Above all, I hope the preceding paragraphs have made you excited about the prospect of spending 2 weeks in Argentina. Of course, I've also sought to inform as much as to inspire—I want you to feel confident getting on the plane in your hometown, and off the plane in Buenos Aires! Some of you are taking your first trip to Argentina, and will organize your two weeks as a cross-section: A weekend in Buenos Aires, followed by an adventurous few days in Patagonia, and ending with a reprieve in the wine country around Mendoza. Others, both return travelers and more deliberate first-timers, will dig in deep to one or two regions. No matter what shape you want your trip to take, I hope you'll consider hiring me to plan it.