Nothing beats the winter blues like a trip to Dubai, no matter how many days you decide to spend there. Which is not to say that winter is the only time to visit Dubai, even if the weather there tends to be best when it's worse back home.
Dubai, to be sure, is a 365-day per year destination. And it's timeless in spite of being futuristic, as was evident throughout 2020, when it was one of the world's first top tourist cities to re-open to visits after the onset of covid-19.
Personally, I hope you're reading this post long after the pandemic has ended and is nothing more than a bad memory. Regardless of when you got here, I welcome you—and I hope you'll continue reading as you plan your Dubai adventure.
Where to Stay in Dubai
Dubai is a relatively de-centralized city (more on that in a second), so I'm not as picky about where I stay with 3 days in Dubai as I might be in other places around the world. Instead, I try to choose based on the ambiance of a particular lodging. Do I prefer the quirky luxury of Hotel Indigo Dubai Downtown or something a bit grittier, such as many of the apartments you find on vacation rental websites?
Want to stay near the beach? Plenty of quality hotels and Airbnb properties are available, although I warn you: The bodies here are no joke—these people have have taking protein powder before their workouts! Dubai, in my opinion, is not a place to visit if you feel shy in a swimsuit. (Spoiler alert: Plenty of people at the beach, maybe a small majority in fact, prove that this statement is extremely subjective!)
What to Do in Dubai
Spend a morning at the beach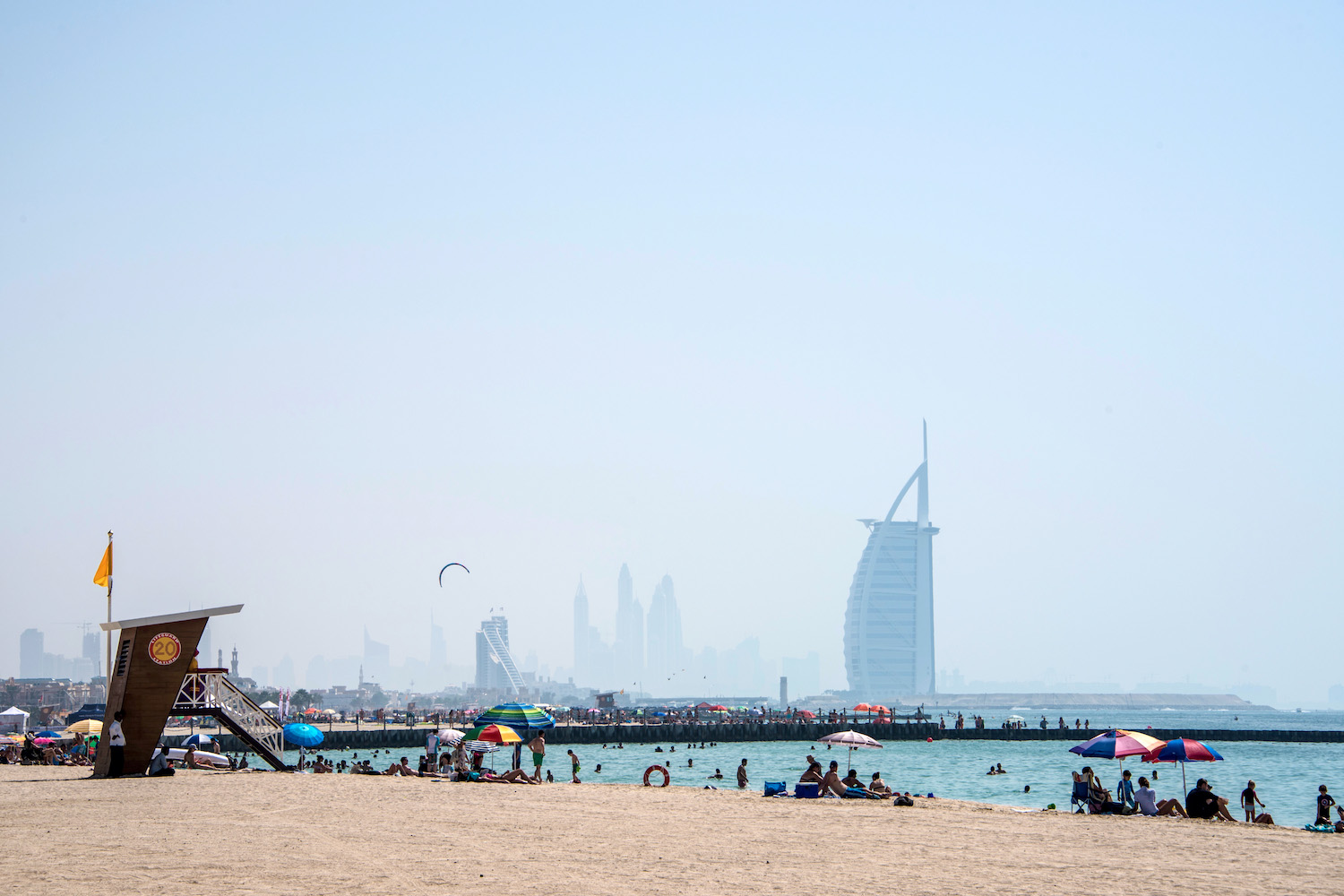 The good news? Dubai has more beaches than you can possibly visit in three days (or three weeks) from classics like Kite Beach and Jumeirah Beach, to private stretches of shore at various luxury and boutique hotels. The bad news? Dubai has more beaches than you can possibly visit—make a choice, stick to it and try not to live in regret.
Hide from the sun at Dubai Marina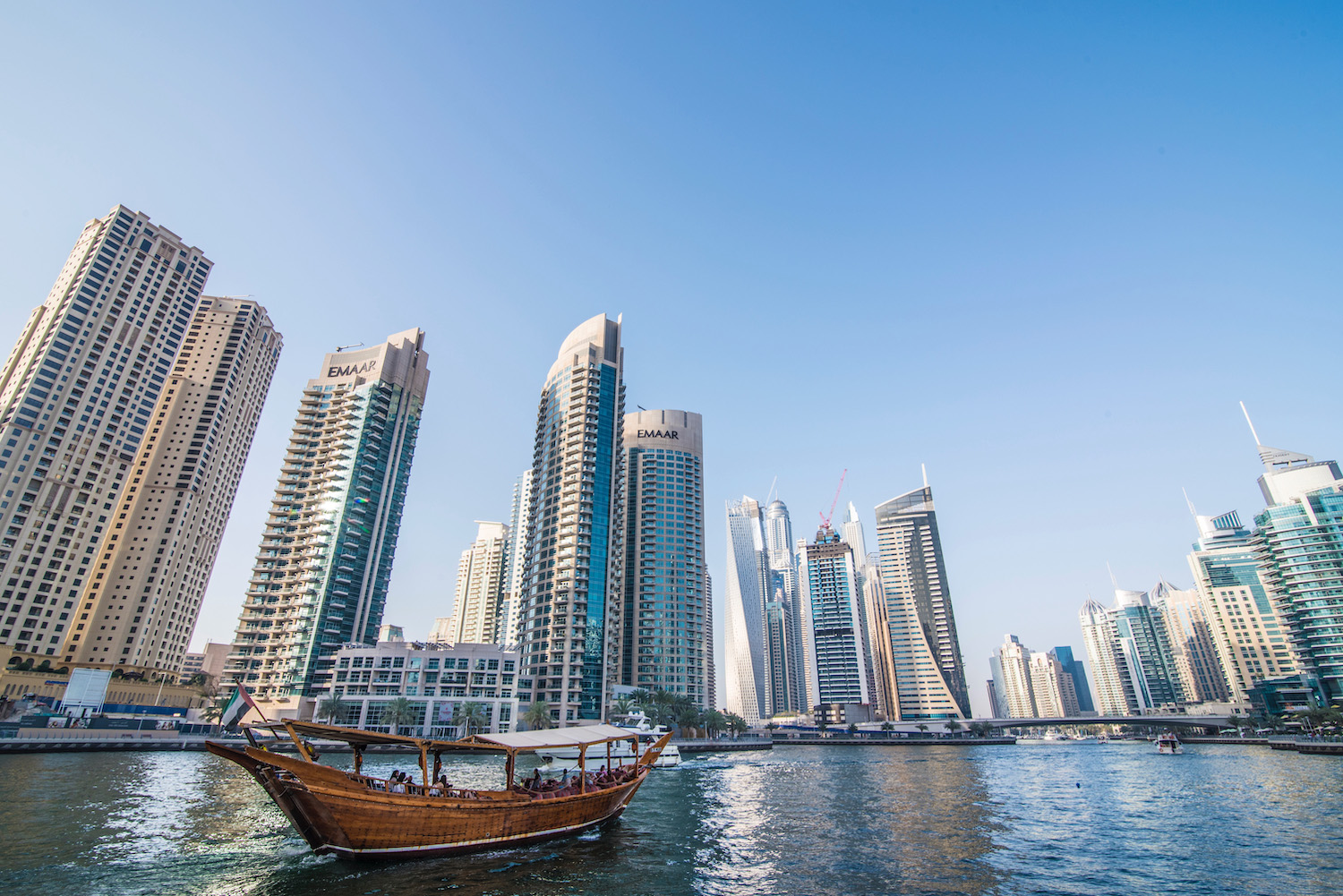 While a day at the beach (or three) is a great way to spend 3 days in Dubai, it's not the only game in town. If you want to be near the water but not directly exposed to the sun, one option would be to head to Dubai Marina. Shaded by skyscrapers and filled with high-end (and not-so-high end) eateries and cafes, this is a great way to give your skin a break.
Watch the Burj Khalifa light up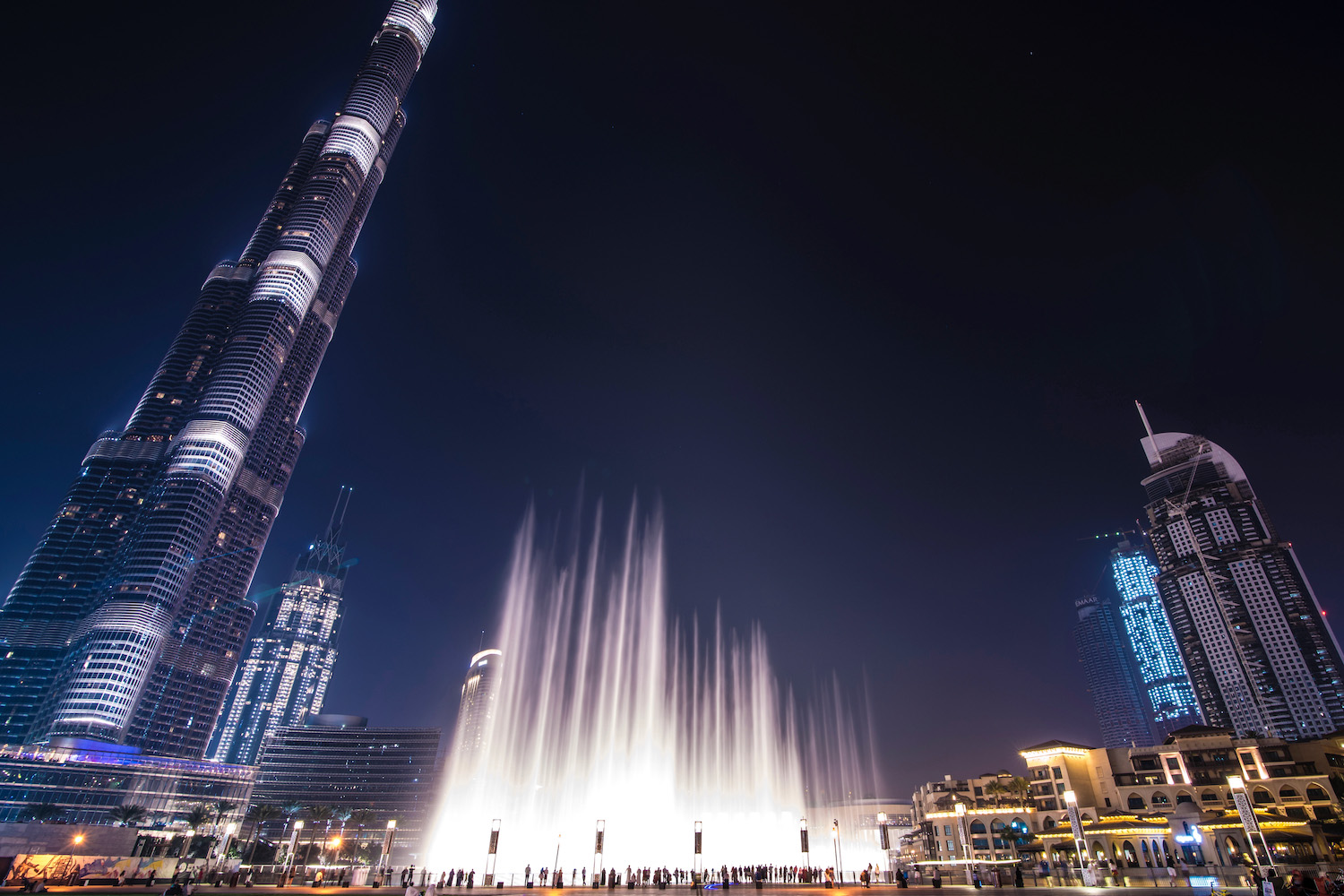 It's difficult to be anywhere in Dubai and not pay attention to the Burj Khalifa, which will be the world's tallest building for a few more years, anyway. Irrespective of how much of the rest of your trip you spend marveling it, spend at least one evening gathered around the fountain at the base of the tower, where an unforgettable light show takes place every night.
Visit the UAE's other big city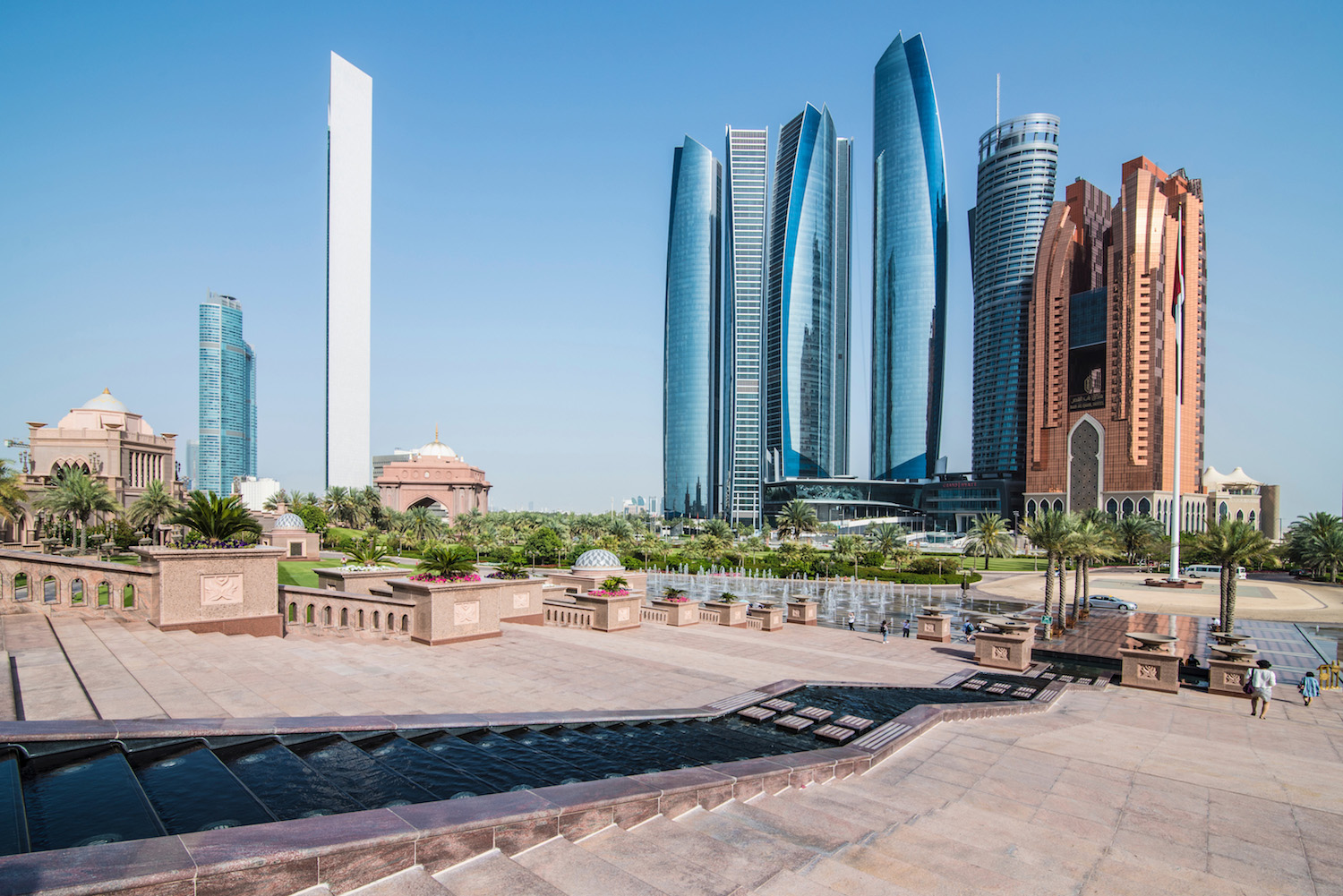 If you've read any of my other travel itineraries, you know that I love day trips. Indeed, it wouldn't be a Leave Your Daily Hell take on 3 days in Dubai if I didn't recommend that you spend at least one of yours—days, this is—outside the city. A great option for doing this is to visit Abu Dhabi, which is only an hour down the highway, but feels like a different world.
Or get out of town entirely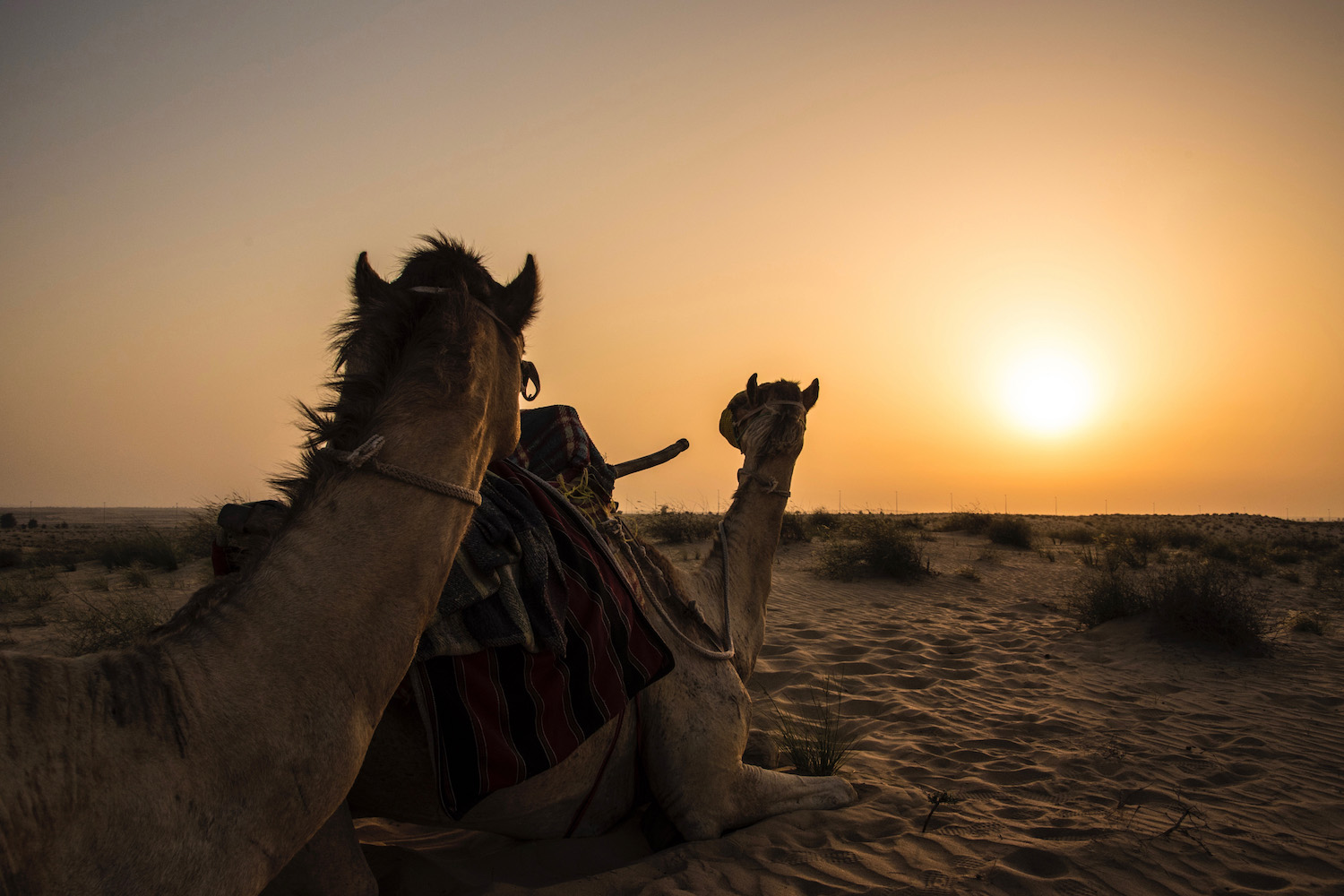 Of course, there are plenty of other places to go in the UAE. From more traditional cities such as Sharjah, to opportunities to ride camels and camp in the desert, to international day trips (Musandam is an exclave of Oman within the UAE) once borders have re-opened in the wake of the pandemic.
Is 3 Days in Dubai Enough?
As is the case with every other city in the world, how long you spend in Dubai ultimately comes down to what you want to accomplish here. For example, if you're good with spending a day in the clothing-mandatory part of the city, a day on the beach and a day either in the desert or in Abu Dhabi, then three days is the perfect amount of time to spend in Dubai. This is especially the case since you're almost certainly going to come back at some point.
On the other hand, if you prefer to take things slower and go with the flow (well, as much as one can go with the flow when it's 50ºC in the shade), then 3 days in Dubai might seem too short a time. I can certainly see this being the case if you decide to rent an Airbnb. In this instance, you'll naturally adapt more to the pace of "living" in Dubai than simply traveling here, which will make it very easy indeed to feel more relaxed.
Other FAQ About Travel to Dubai
How much money do I need for 3 days in Dubai?
Dubai is an expensive city—there's no doubt about that. If you plan to take a full trip—which is to say dining out 1-2 times a day, shopping a bit and making at least an excursion—you should budget at least 500-600 USD for three days in Dubai, not including the cost of flights.
Do I need a car in Dubai?
Dubai has a metro system, ostensibly, but this is not a city designed for public transportation. This is particularly the case in the summer, when it's literally not safe to walk around outside for very long. On the other hand, taxis and local car-sharing services such as Careem, are relatively cheap.
Can a female travel alone to Dubai?
Dubai is very safe for women, in the sense that you are unlikely to be the victim of violent crime (or any crime, really). On the other hand, it isn't unheard of for foreign women to be punished under the country's modesty laws, although details of such prosecutions are mired in confusion and controversy.
The Bottom Line
Dubai is just what the doctor ordered, no matter why you need an escape or how many days in Dubai you decide to spend. Or when you choose to visit: Dubai is just as attractive a destination for winter sun-seekers as it is for summer partygoers who don't mind sweating a bit. I'm drawn most to the versatility of Dubai. It's easy to spend the majority of your time in the city, be that in the cool spaciousness of Dubai Mall, or on the golden sands of Kite Beach. On the other hand, the UAE is a much bigger country than it looks, whether you leverage that size to plan a day trip to Abu Dhabi, or head into the desert for camping, camels and sand dunes. I hope, if you were on the fence before reading this post, that you're sure of what decision to make now!