I had big plans for Bolivia, but the stars just didn't seem to align for me. After two weeks in Perú (and, specifically, my dastardly decision to hike up Machu Picchu after a long night of drinking, and just a couple hours of sleep), I entered the country via Lake Titicaca with a high-altitude sinus infection that forced me to head straight to La Paz and rest up, bypassing Titicaca—which had been near the top of my Bolivia bucket list—entirely.
The good news is that in spite of the short amount of time I spent in Bolivia, I ended up having an incredible time there nonetheless. The better news is that if you only have time in your trip to South America to spend around one week in Bolivia, following in my footsteps will suit you perfectly. (Well, minus attempting to hike Machu Picchu with a hangover!)
Practical Matters
When to Visit Bolivia
Regardless of the length of your ideal Bolivia itinerary (1 week is what I'm discussing here), there are better times and worse times to visit Bolivia, especially if you want to see the Salar de Uyuni at its most resplendent. The months of March and April are the likeliest times to see the "mirror" effect for which the salt flats are famous; these are also good times for visiting the rest of the country.
Where to Stay in Bolivia
Whether you spend 1 week in Bolivia or take a much longer trip, I have to tell you: The accommodation in this country, even in the capital, leaves something to be desired. Actually, that's not entirely true. Boutique La Paz hotels like Hotel Rosario and Hotel Mitru Sur are perfectly charming, even if they're not on the level of similar properties in South America. You should definitely be prepared to rough it in Uyuni, however.
How to Get Around in Bolivia
Assuming you spend just one week in Bolivia, you'll want to be as efficient as possible moving around the country. This means that while you can probably afford to travel by bus or collectivo share taxi between La Paz and Lake Titicaca, it might be more efficient to fly to Uyuni (where, for what it's worth, you will almost certainly have to take a tour. As I'll explain more in a few paragraphs, there's not really anything resembling infrastructure in southwestern Bolivia.)
Money, Costs and Communication
Regardless of how many days in Bolivia you spend, you'll be happy to know that this country is cheap. The number of Bolivianos you spend will depend upon current exchange rates, but in general most travelers can get by for anywhere between 50-150 USD per person, per day (based on double occupancy) when traveling in Bolivia. Truly thrifty travelers can stay below this, while it's honestly hard to go much higher, since Bolivia has such little actual luxury.
As far as communication, Bolivians speak Spanish (well mostly—there are also some tribal languages spoken here); figuratively communicating during your 7 days in Bolivia could be a little harder. That's because while mobile connections in Bolivia have become much faster in recent years (and Bolivia SIM cards have become easier and cheaper to get) Wi-Fi in Bolivia is still pretty slow, if I'm perfectly honest.
Bolivia Visas
The bad news? Even if you're only planning a short Bolivia 1 week itinerary, you will need a visa to enter Bolivia if you come from certain countries (namely the US—most Europeans and other Westerners don't need one). The silver lining? You can obtain this visa crossing the land border at Lake Titicaca, and although it costs an arm and a leg (160 USD, as of September 2019), it's good for a whopping 10 years.
Where to Go With One Week in Bolivia
La Paz
La Paz is where you'll almost certainly enter Bolivia if you come by air or, if you come by land from Perú and bypass Lake Titicaca for any reason. One of Bolivia's two capitals (the other being Sucre), La Paz has the distinction of being the highest capital city in the world, sitting at an elevation of almost 12,000 feet above sea level.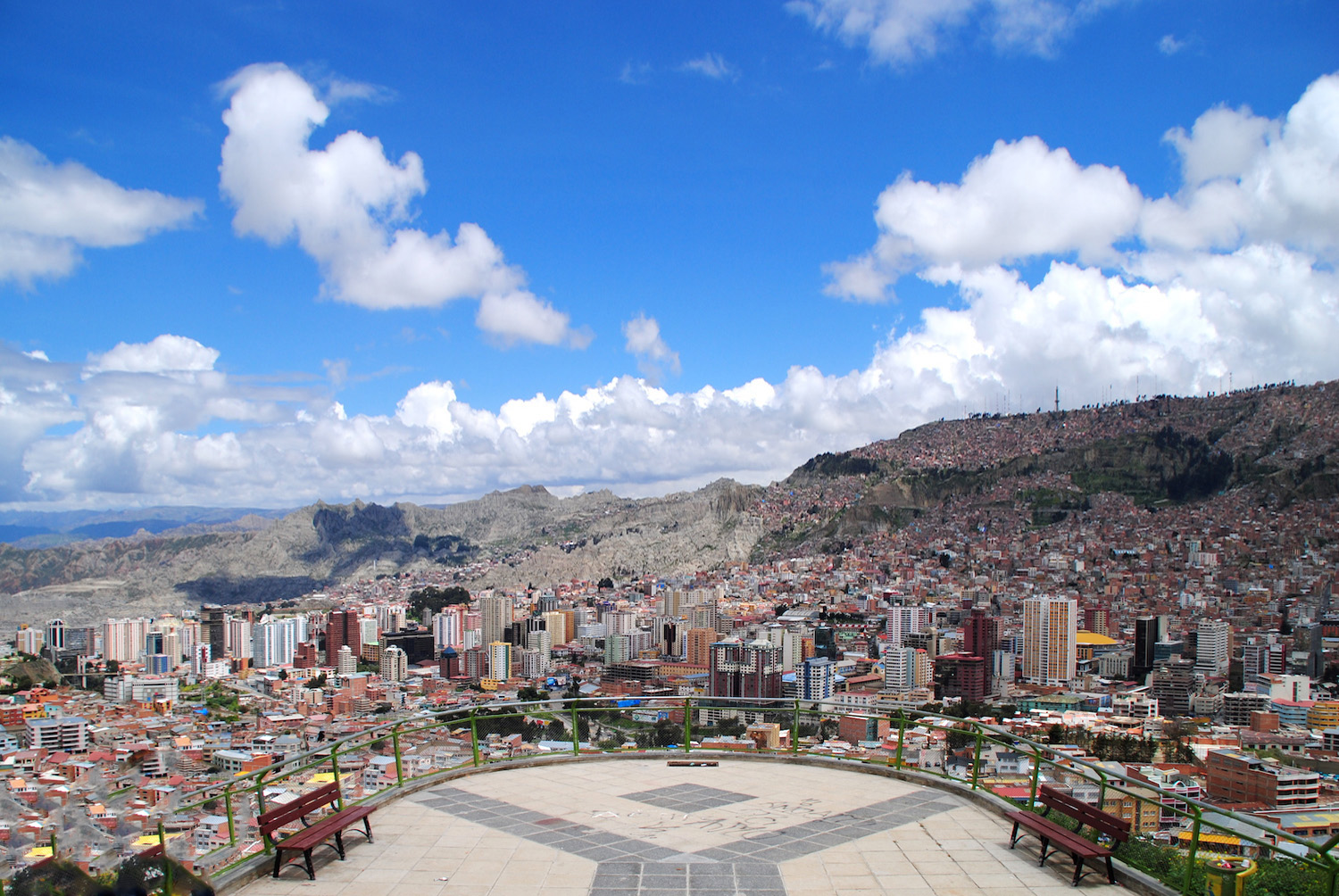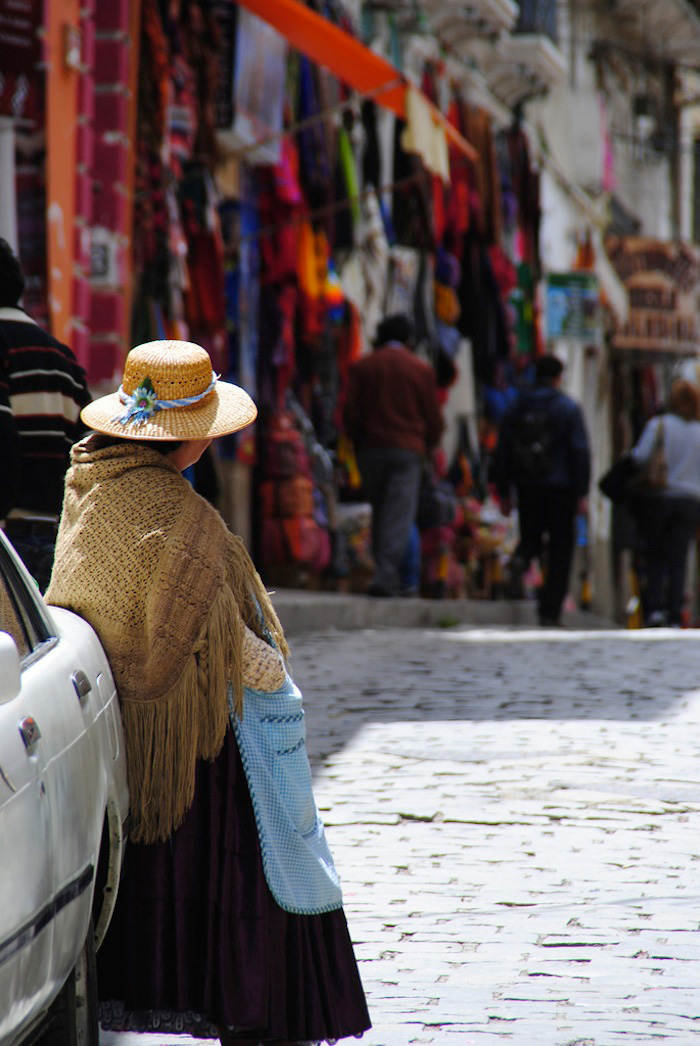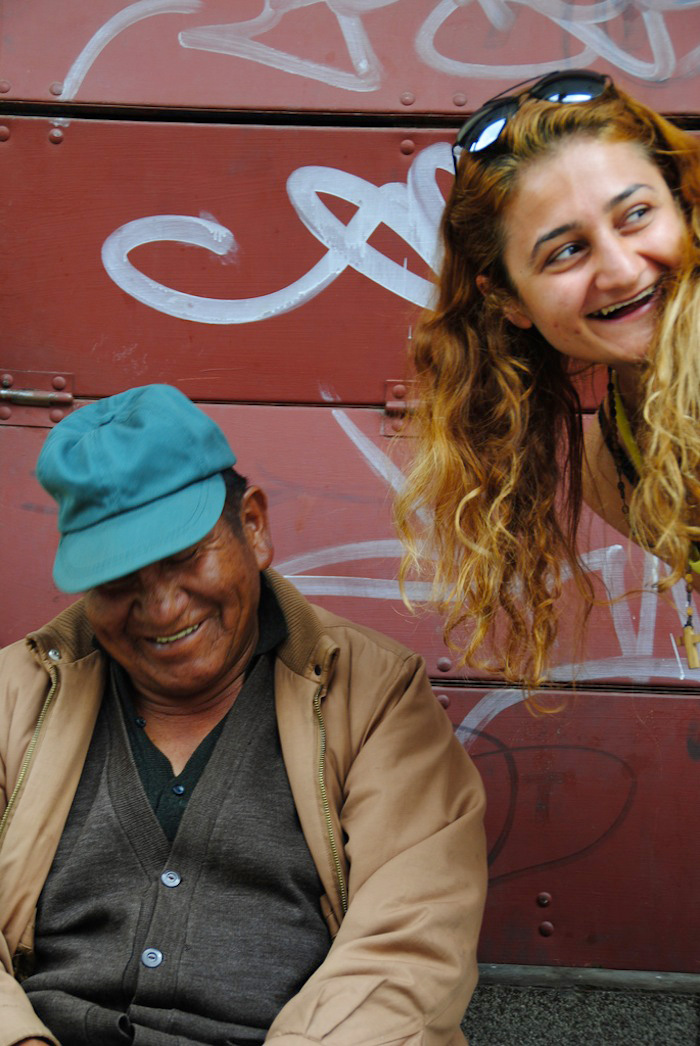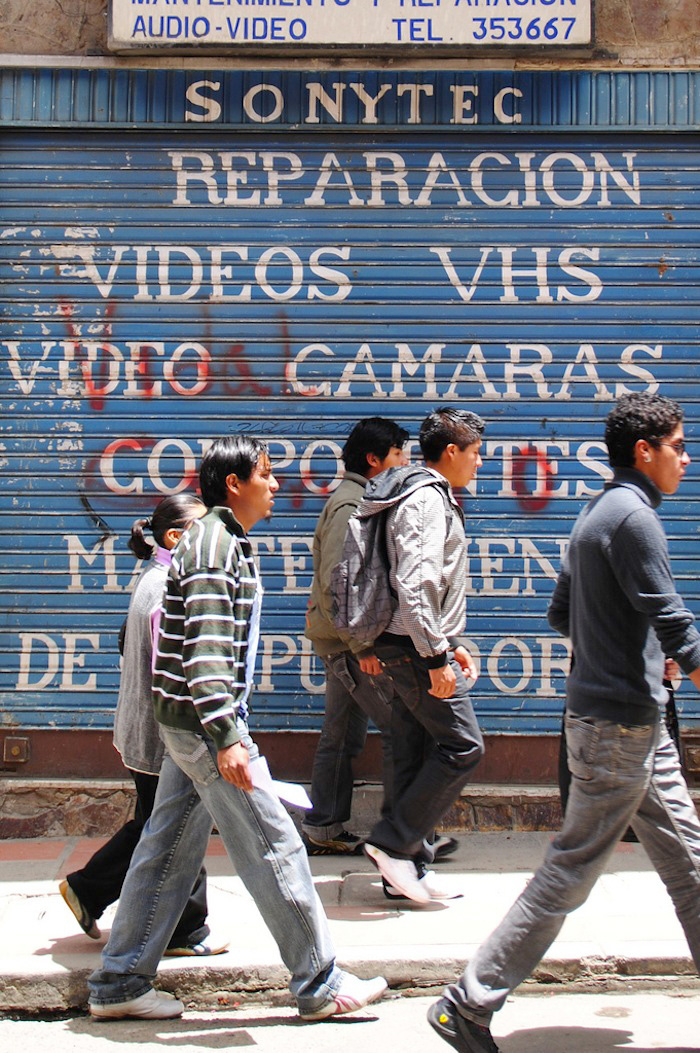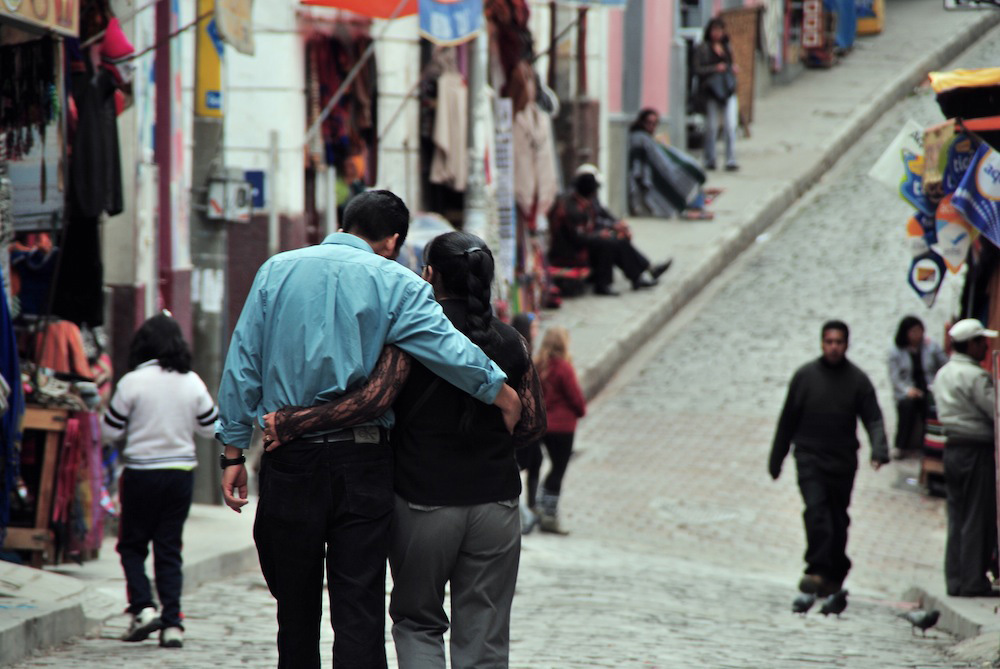 La Paz's altitude, and the amazing vistas that come with it, are but the beginning of things to do and see there, whether you take in a panorama from Mirador Monticulo, immerse yourself in the rich history of colonial Calle Jaén, traipse through the eclectic Witch's Market or visit Plaza Murillo, home to La Paz Cathedral and the Bolivian Presidential Palace. Even if you're too sick of taking the stuff for your altitude sickness to visit the Coca Museum, I recommend you spend between 2-3 days of your week in Bolivia in La Paz.
Southwestern Bolivia and the Uyuni Salt Flats
It was a bummer to have to skip Lake Titicaca, but I was thankfully well enough after resting up a few days in La Paz not to have to miss my #1 Bolivia must-see: Uyuni Salt Flats. A stark-white, salty desert located on a high plateau above the Atacama Desert, Salar de Uyuni (as it's called in Spanish) has become one of the most ubiquitous tourist attractions in South America—and trust me, it more than lives up to the hype.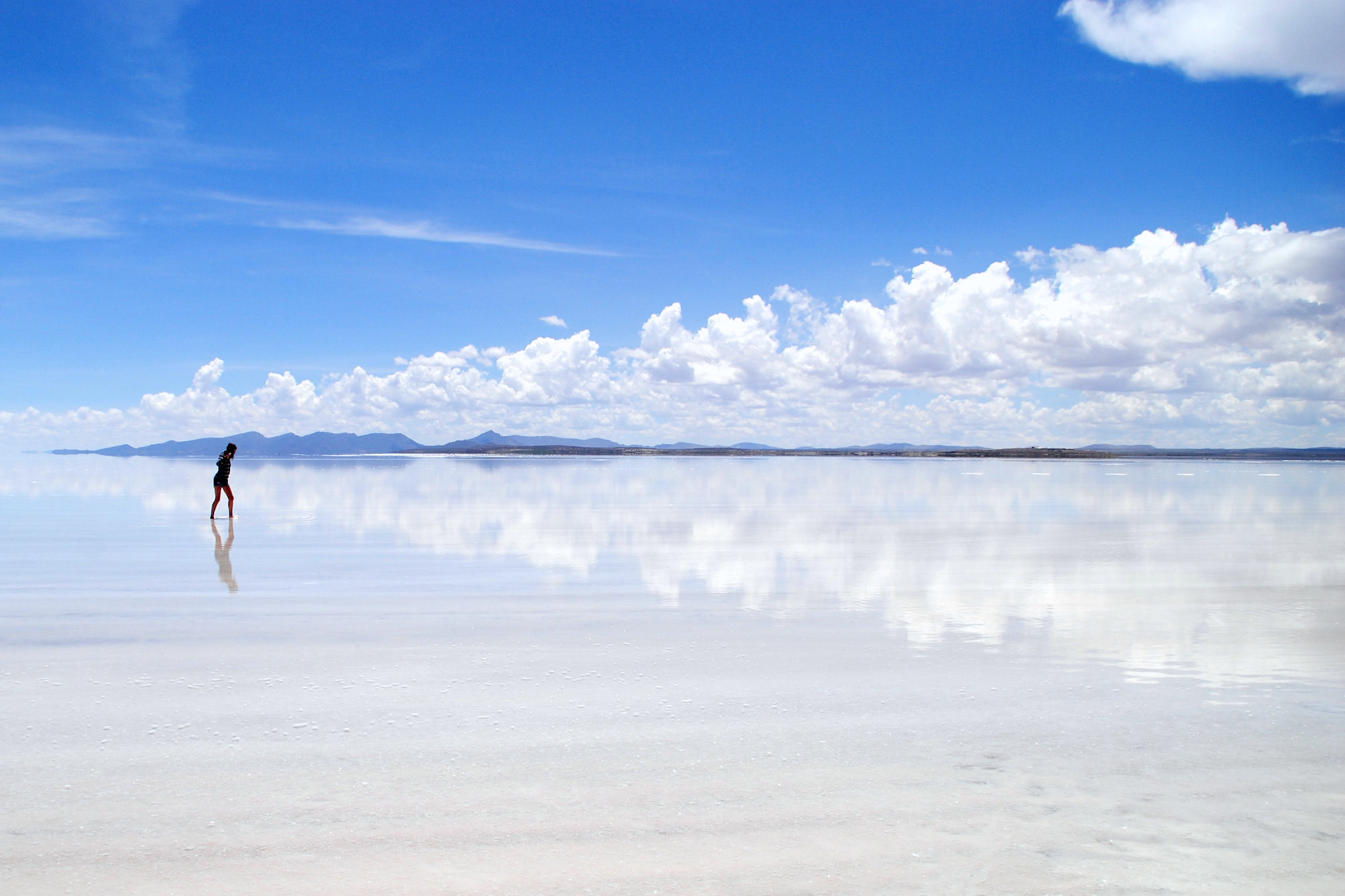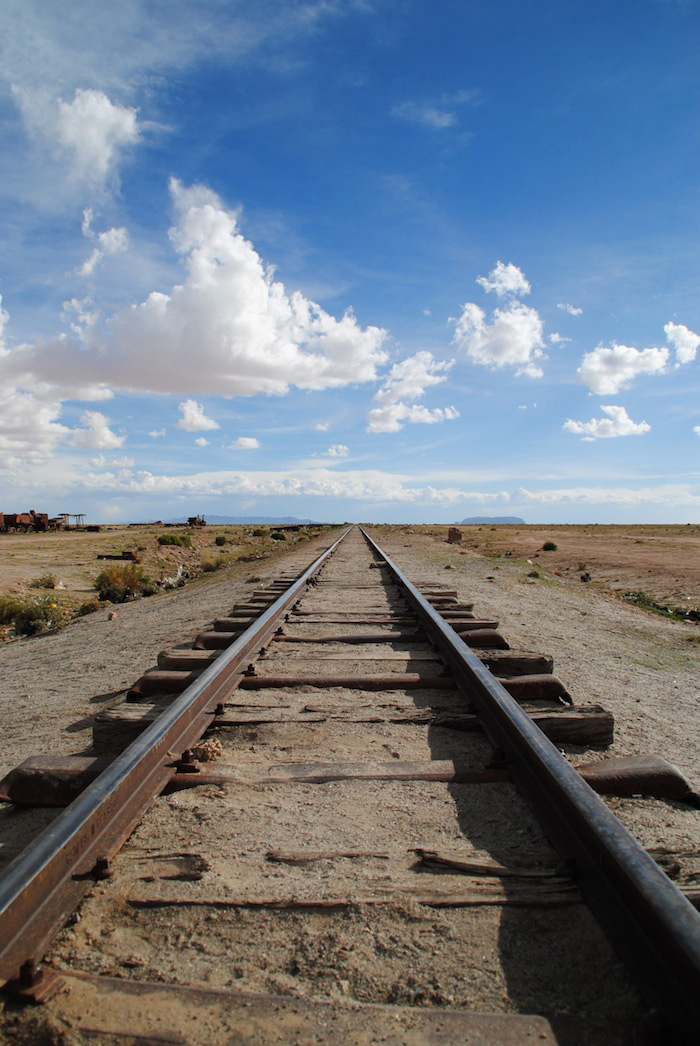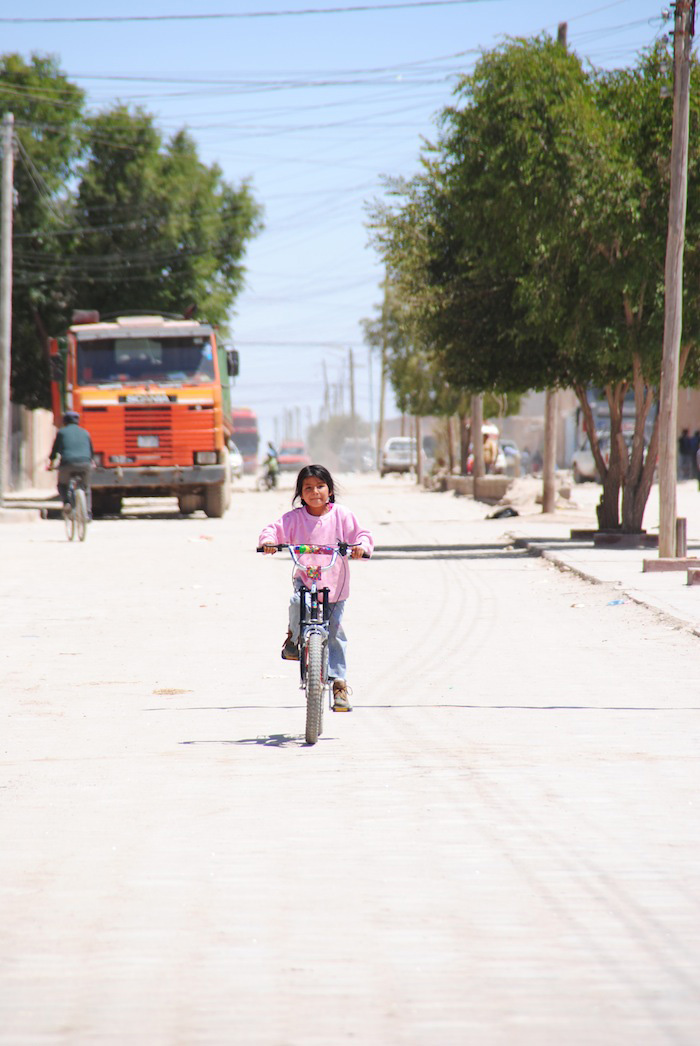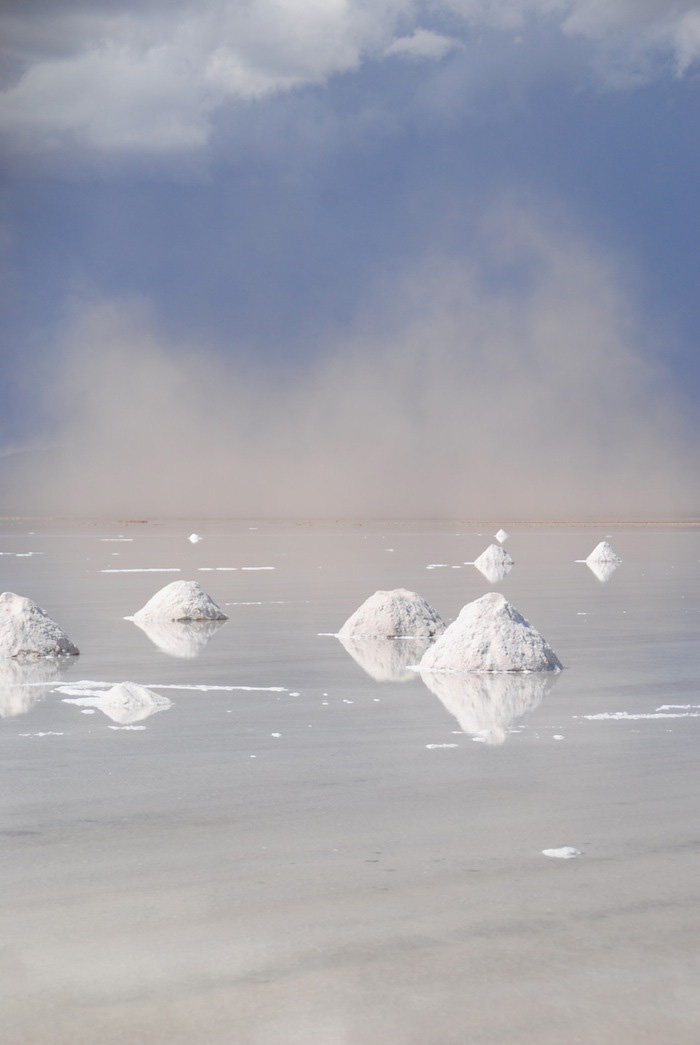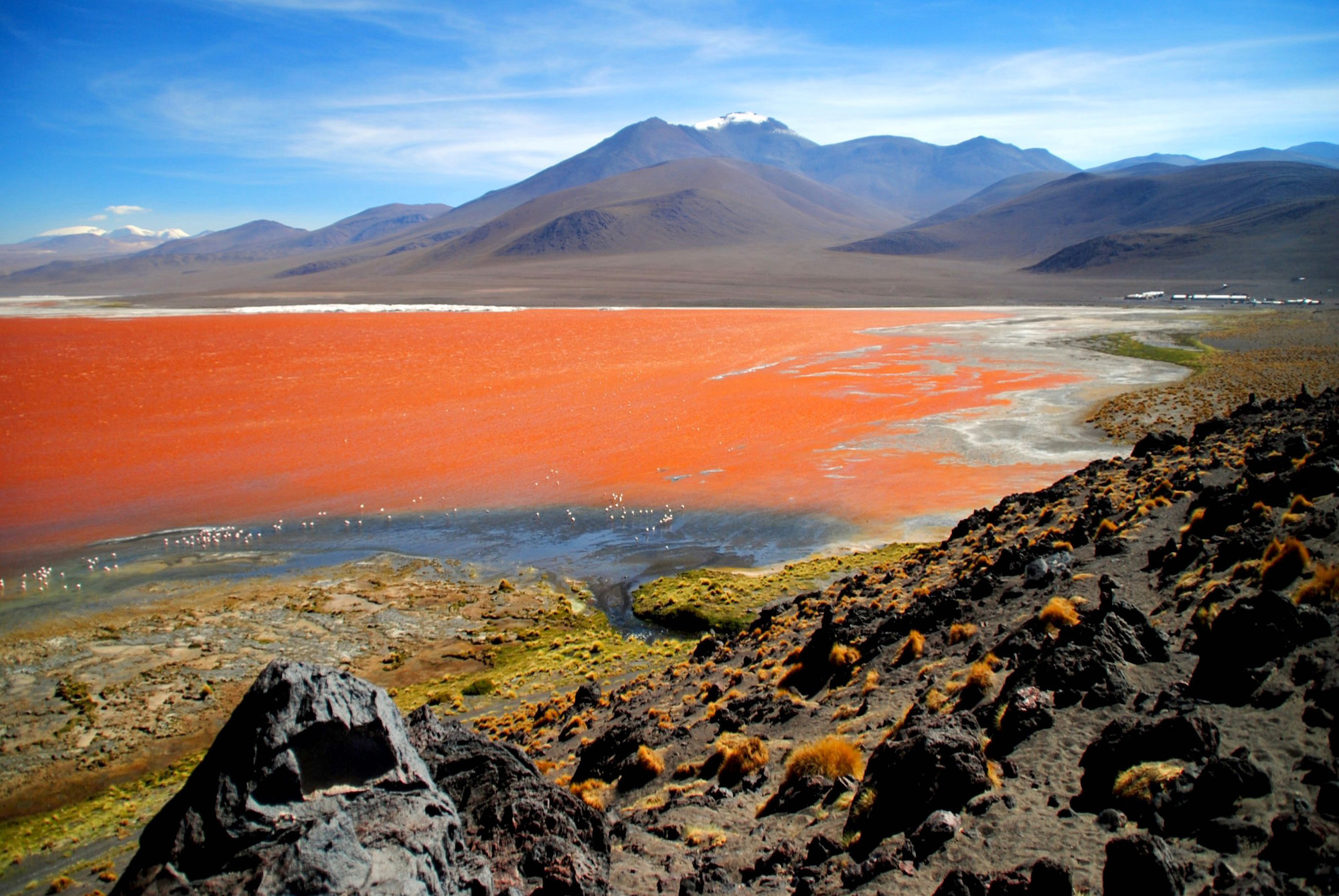 As is the case with many of the attractions in Bolivia, a country known for its poor infrastructure, you'll need to book a tour in order to enjoy the Uyuni Salt Flats. Tours typically last between 1-4 days and depart from the town of Uyuni, a dusty industrial settlement located a bumpy overnight bus ride away from La Paz. Depending on which tour you select—longer ones include stops in Eduardo Avaroa National Park and at the blood-red Laguna Colorada, plus an optional transfer to San Pedro de Atacama, Chile—spend 3-4 days of your one week in Bolivia in the country's extraterrestrial-looking southwestern region.
Other Bolivia Destinations
Have more than one week in Bolivia? Lucky you—don't mess it up with a wild night of drinking (or something else)! Bolivia is a wonderland of breathtaking landscapes and diverse cultures, whose richness have earned it a reputation as the "Tibet of South America." As you can imagine, spending a week in Bolivia knowing it has this kind of reputation isn't very long at all.
If you're into ecotourism, stop at aforementioned Lake Titicaca, descend down into the Amazon Rainforest (and the tropical city of Santa Cruz de la Sierra) or spend additional time in the southern portion of the country, including the mountainous southeast near Bolivia's border with Argentina. Besides La Paz and Santa Cruz, other exciting Bolivian cities include Potosí and Sucre, the country's administrative capital. How long to spend in Bolivia (or at least the idea of it) becomes a lot more unruly the most you learn about all the places to visit here.
Is Bolivia Worth Visiting?
Bolivia is not overrated—please—but "is Bolivia worth visiting?" is certainly a valid question to ask. Specifically, it's natural that you would be concerned about two things when traveling in Bolivia: Altitude sickness, which I mentioned in the last paragraph; and the very real threat of bodily harm. I'm sad to say, but Bolivia remains one of the most dangerous countries in South America and, therefore, the world.
Of course, you can mitigate the effect of both these things as you execute your Bolivia itinerary. While the best strategy for avoiding altitude sickness is staying in Bolivia as long (and traveling as slow) as possible, you'll want to avoid drinking (and especially other things, wink wink) to minimize your chances of encountering crime. Most people I know who have been robbed in Bolivia were drunk, high or otherwise compromised.
Other FAQ About Travel to Bolivia
How many days do you need in Bolivia?
As you have probably noticed, I've arranged this itinerary around the assumption that you will spend one week in Bolivia, or thereabouts. I find that if you plan to travel for 2 months in South America, this is a logical length of stay in Bolivia, even if such a short time necessarily prevents you from seeing everything. (This also assumes, more or less, that you will return to Bolivia at some point in the future).
Is Bolivia expensive to visit?
Bolivia is one of the cheapest countries in South America, particularly in cities such as La Paz. It's also relatively affordable to travel into the Salar de Uyuni salt flats, although you should book your tour upon arrival in Uyuni for the best price.
Is it safe to visit Bolivia?
I would be lying if I said Bolivia was totally safe. At the same time, if you avoid drugs, don't stay out at night and are mindful of your belongings and surroundings, it is unlikely that any harm will befall you.
The Bottom Line
Whether you spend one week in Bolivia or take a longer trip to the country, Bolivia starts here. Ideally, you'll explore the country on a more in-depth basis, as many of the wonders of the so-called "Tibet of South America" are buried deep inside the country—and, at minimum, require that you adapt to the altitude of the country in order to fully enjoy. Need help planning your larger trip to South America? Consider hiring me as your Travel Coach—and let me sweat the details instead.