I had big plans for Bolivia, but the stars just didn't seem to align for me. After two weeks in Perú (and, specifically, my dastardly decision to hike up Machu Picchu after a long night of drinking, and just a couple hours of sleep), I entered the country via Lake Titicaca with a high-altitude sinus infection that forced me to head straight to La Paz and rest up, bypassing Titicaca – which had been near the top of my Bolivia bucket list – entirely.
The good news is that in spite of the short amount of time I spent in Bolivia, I ended up having an incredible time there nonetheless. The better news is that if you only have time in your trip to South America to spend around one week in Bolivia, following in my footsteps will suit you perfectly. (Well, minus attempting to hike Machu Picchu with a hangover!)
La Paz
La Paz is where you'll almost certainly enter Bolivia if you come by air or, if you come by land from Perú and bypass Lake Titicaca for any reason. One of Bolivia's two capitals (the other being Sucre), La Paz has the distinction of being the highest capital city in the world, sitting at an elevation of almost 12,000 feet above sea level.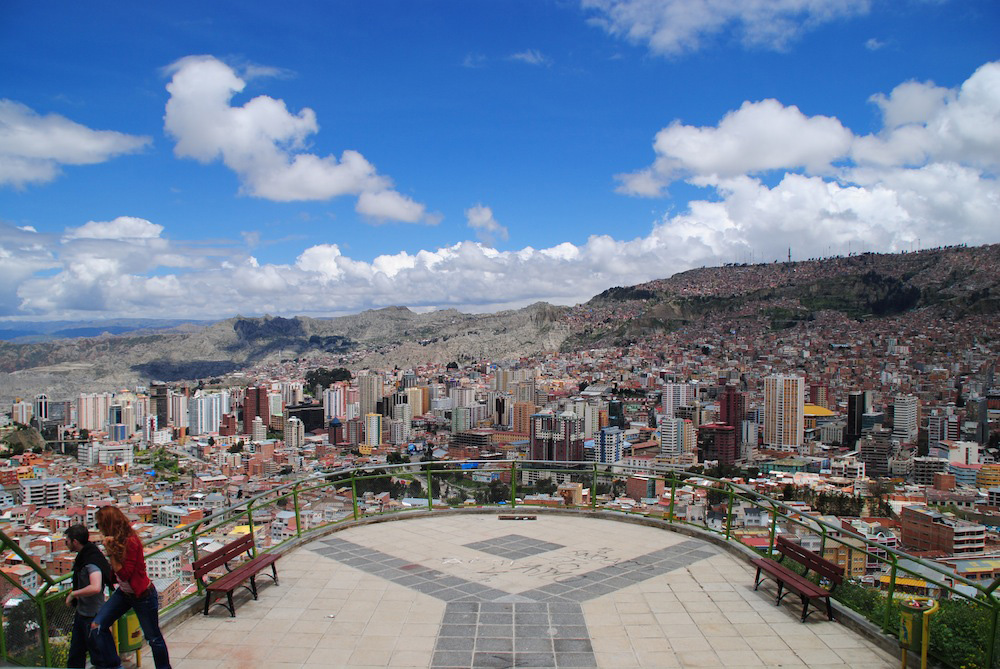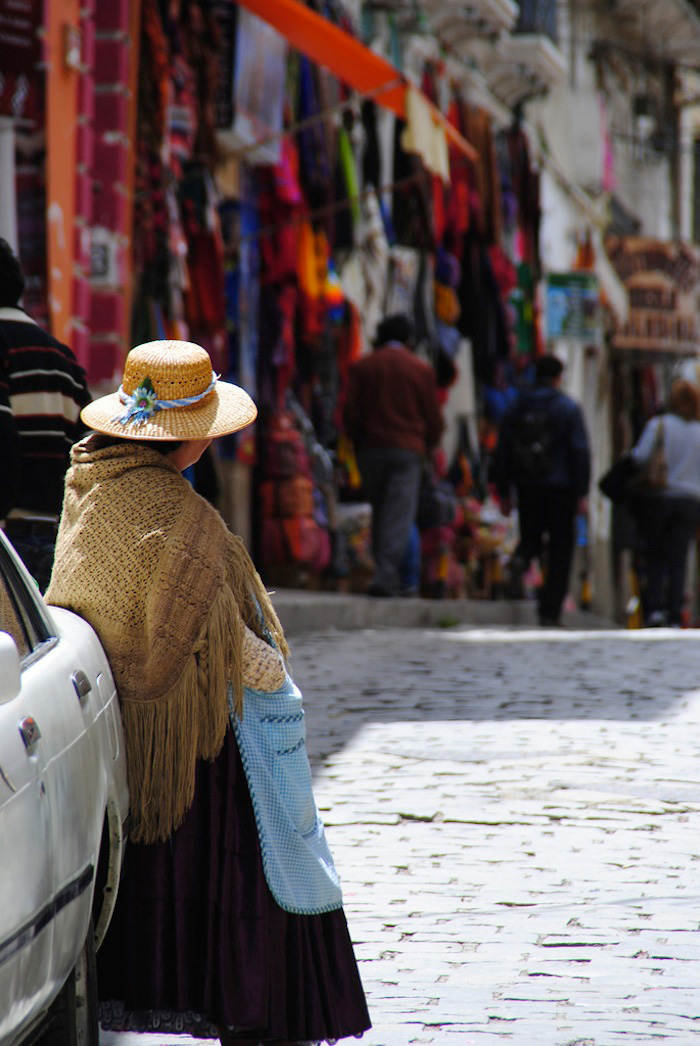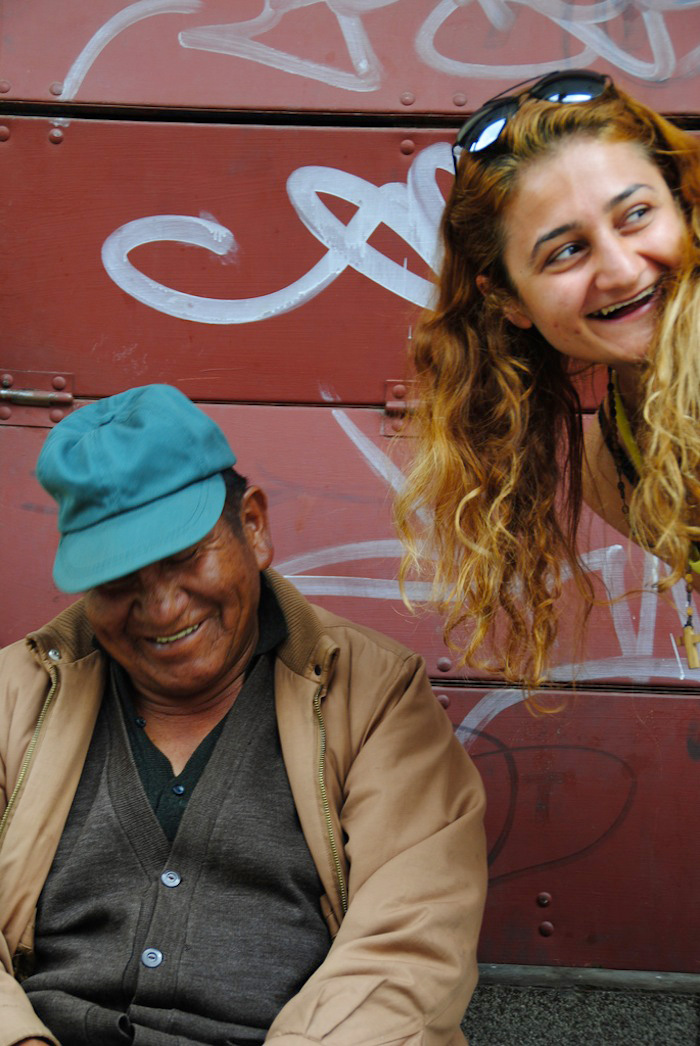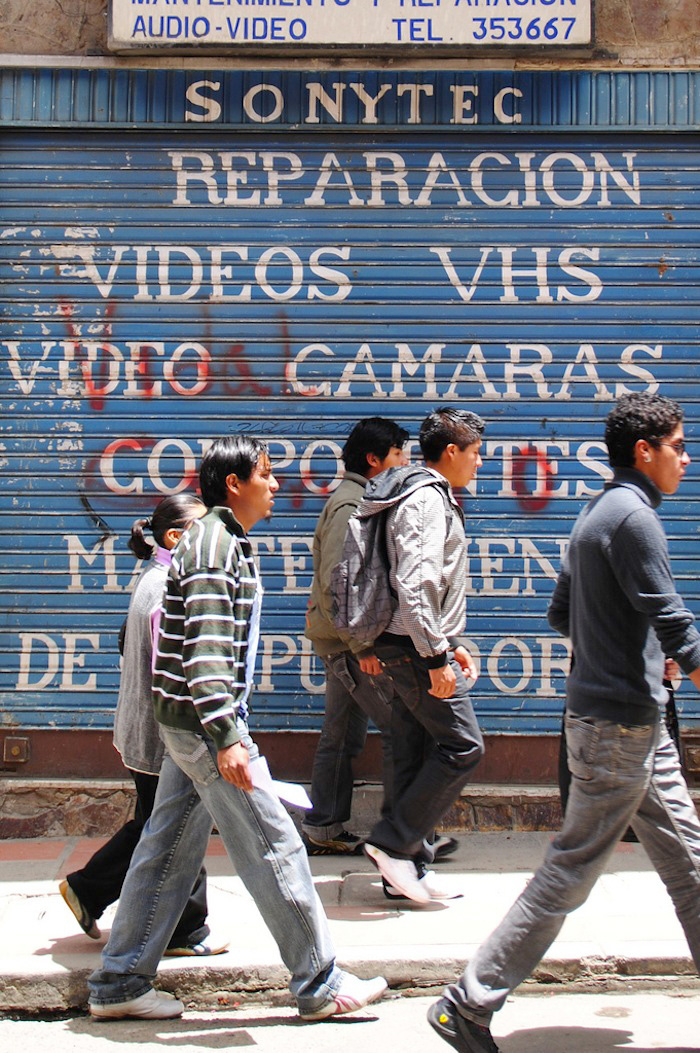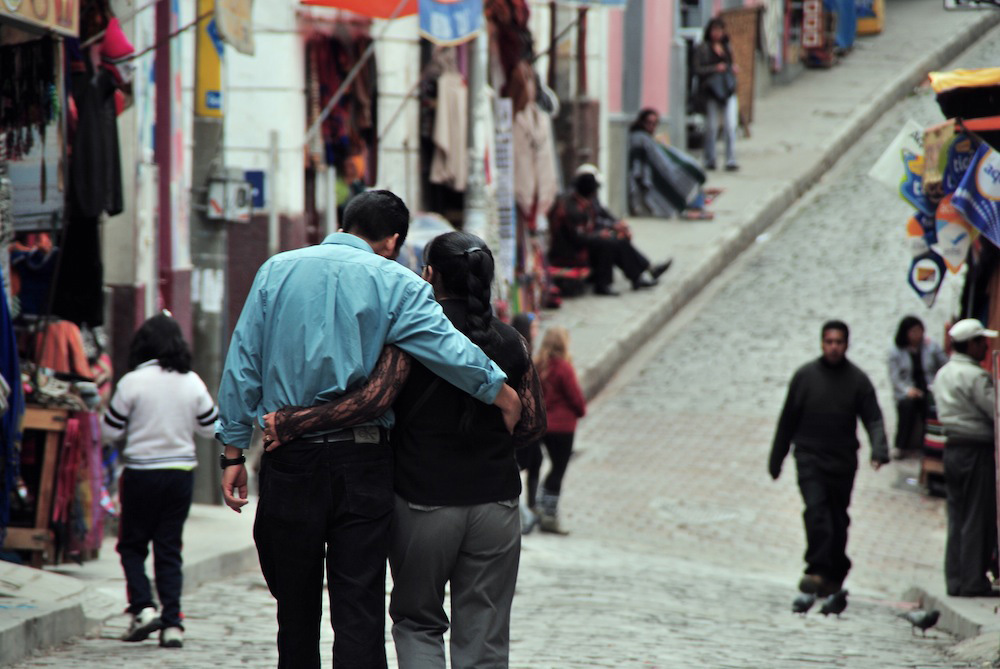 La Paz's altitude, and the amazing vistas that come with it, are but the beginning of things to do and see there, whether you take in a panorama from Mirador Monticulo, immerse yourself in the rich history of colonial Calle Jaén, traipse through the eclectic Witch's Market or visit Plaza Murillo, home to La Paz Cathedral and the Bolivian Presidential Palace. Even if you're too sick of taking the stuff for your altitude sickness to visit the Coca Museum, I recommend you spend between 2-3 days of your week in Bolivia in La Paz.
Southwestern Bolivia and the Uyuni Salt Flats
It was a bummer to have to skip Lake Titicaca, but I was thankfully well enough after resting up a few days in La Paz not to have to miss my #1 Bolivia must-see: Uyuni Salt Flats. A stark-white, salty desert located on a high plateau above the Atacama Desert, Salar de Uyuni (as it's called in Spanish) has become one of the most ubiquitous tourist attractions in South America – and trust me, it more than lives up to the hype.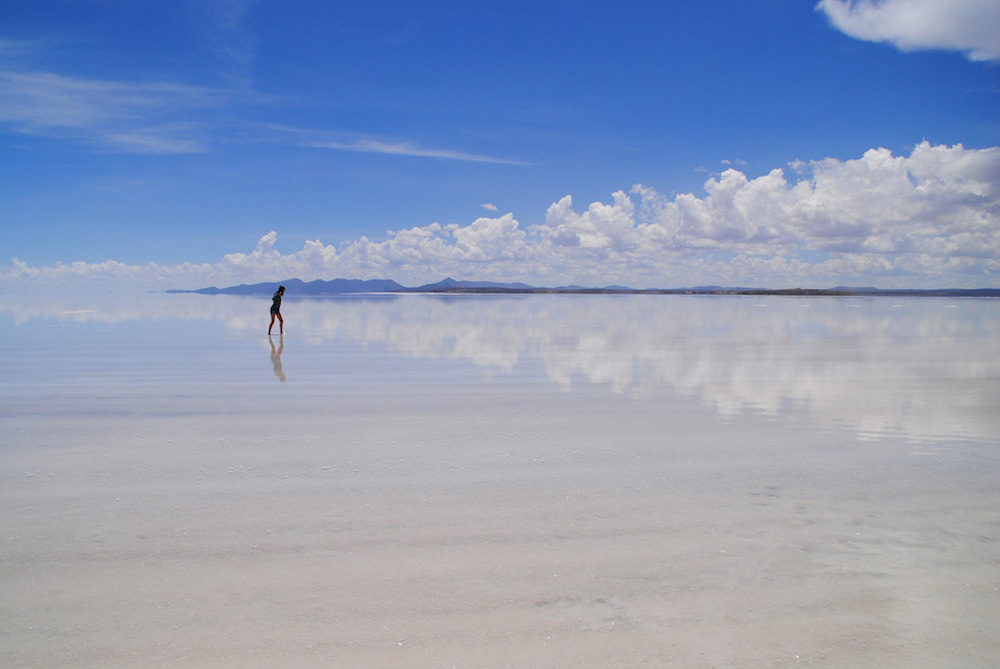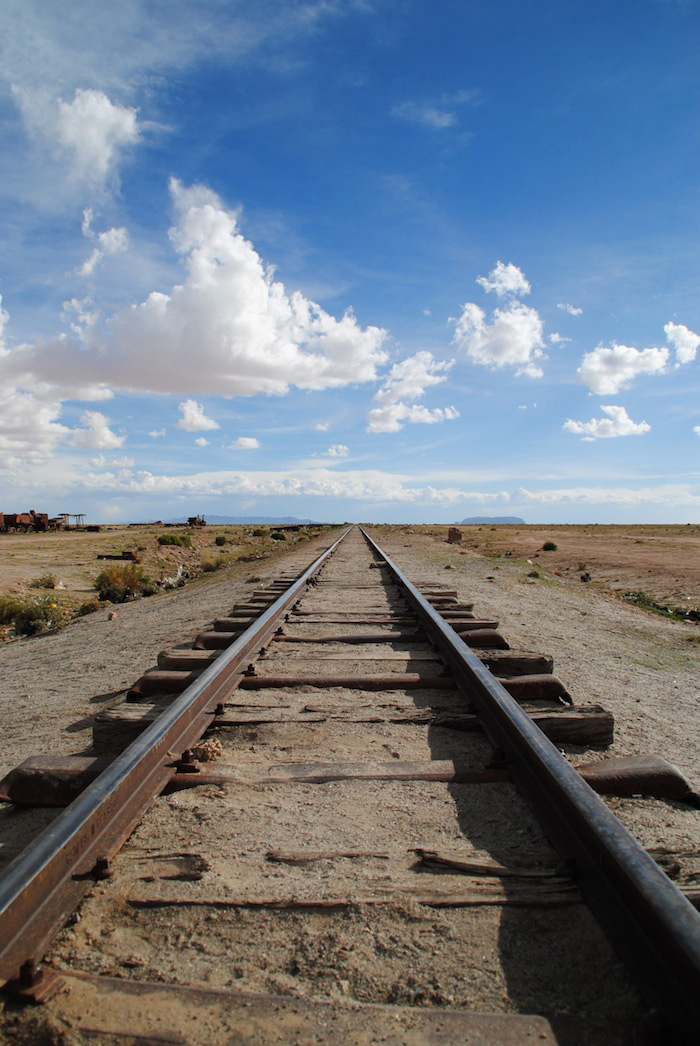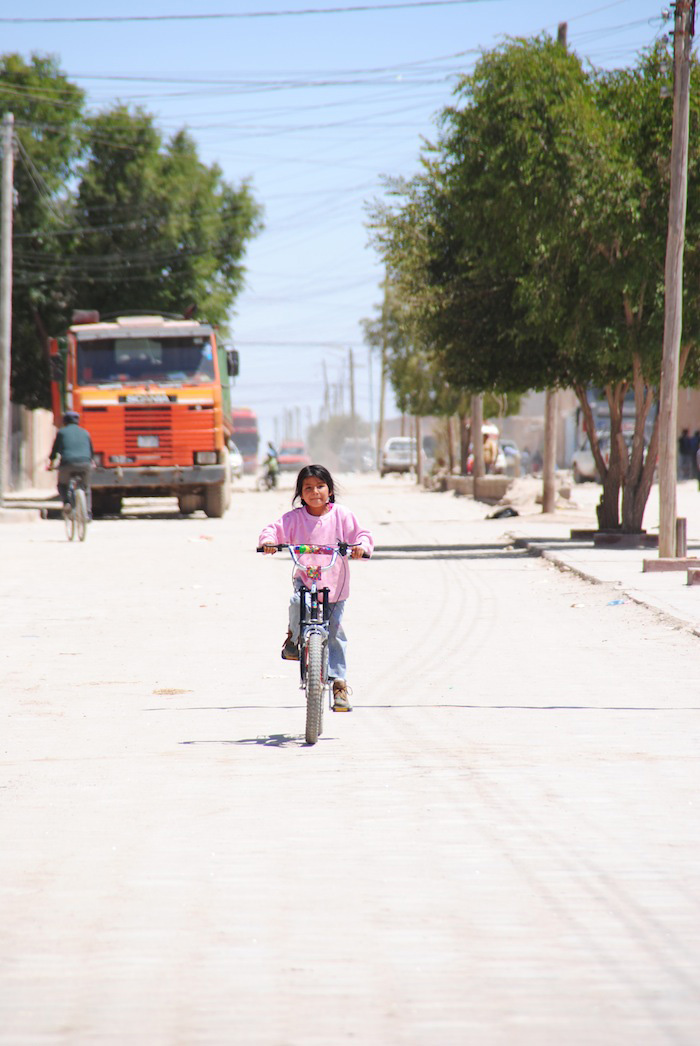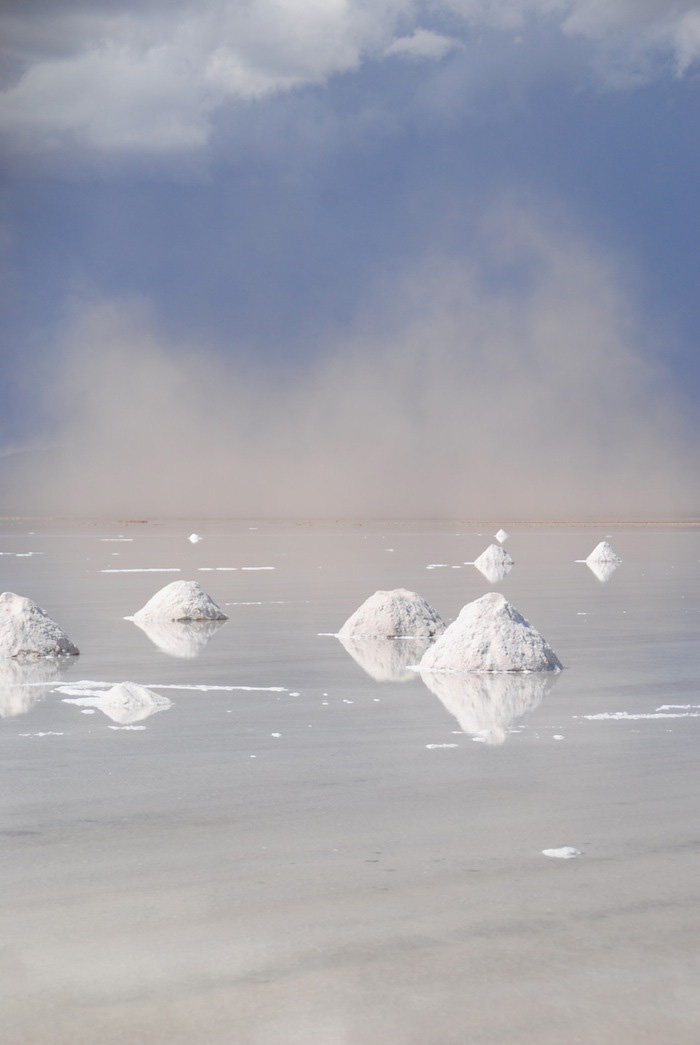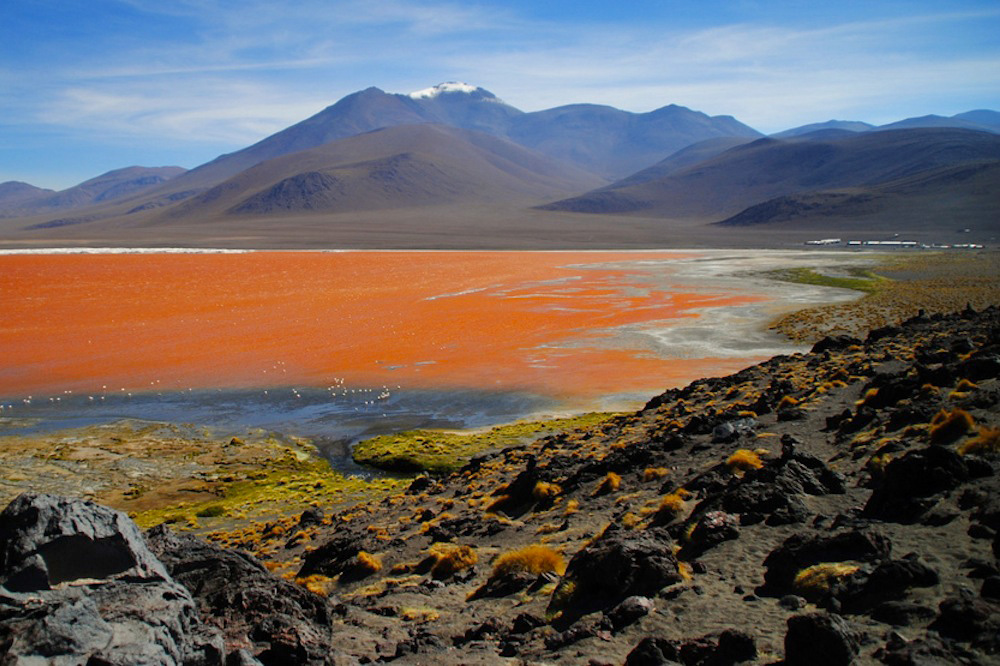 As is the case with many of the attractions in Bolivia, a country known for its poor infrastructure, you'll need to book a tour in order to enjoy the Uyuni Salt Flats. Tours typically last between 1-4 days and depart from the town of Uyuni, a dusty industrial settlement located a bumpy overnight bus ride away from La Paz. Depending on which tour you select – longer ones include stops in Eduardo Avaroa National Park and at the blood-red Laguna Colorada, plus an optional transfer to San Pedro de Atacama, Chile – spend 3-4 days of your week in Bolivia in the country's extraterrestrial-looking southwestern region.
Other Bolivia Destinations
Have more than one week in Bolivia? Lucky you – don't mess it up with a wild night of drinking! Bolivia is a wonderland of breathtaking landscapes and diverse cultures, whose richness have earned it a reputation as the "Tibet of South America." If you're into ecotourism, stop at aforementioned Lake Titicaca, descend down into the Amazon Rainforest (and the tropical city of Santa Cruz de la Tierra) or spend additional time in the southern portion of the country, including the mountainous southeast near Bolivia's border with Argentina. Besides La Paz and Santa Cruz, other exciting Bolivian cities include Potosí and Sucre, the country's administrative capital.