The Philippines Starts Here
If you've been searching for a Philippines itinerary, I have good news and I have better new. The good news is that when you finish reading this post, your future trip will have come into much clearer focus than when you arrived.
The better news? In addition to all the practical information I'm about to give you, you'll also be a great deal more inspired in a few minutes than you are right now.
I hope you'll continue reading, whether you're on the cusp of your first trip to the Philippines and just want to get oriented, or you're coming back for a second, third or tenths time and want to dig deeper. They say "it's more fun in the Philippines"—and I can certainly attest to the truth of this.
NOTE: The Philippines fully reopened to tourism in March 2022. Contact your nearest Philippines embassy or consulate for other requirements specific to travelers holding your country's passport.
Practical Matters
When to visit the Philippines
The Philippines is worth visiting year-round, but I love the dry and relatively cool season the country experiences during the Northern hemisphere winter. Specifically, the months of December, January and February are ideal from a weather perspective, with February being the least-crowded of these three.
Where to stay in the Philippines
Although I recommend varying your accommodation throughout your Philippines itinerary, the generally low cost of hotels means that luxury properties that might be out of reach in other countries are attainable here, even for budget travelers. On the other hand, if you stay for a while in Manila or the islands, you might consider perusing local Airbnb listings.
How to get around in the Philippines
Transportation in the Philippines is eclectic, to say the least. While public transportation technically exists in Manila, most travelers either use taxis and Grab (Southeast Asia's Uber) or stay somewhere walkable and get around on foot. Long distances are best traversed by low-cost flights, while local land transport entails both buses and traditional "Jeepney" vehicles; in the islands, you will not surprisingly need to get around by boat.
Money, costs and communication
One great thing, whether you spend 2 weeks in the Philippines or stay much longer, is that you aren't going to spend a lot of money. Expressed in dollars (as opposed to the local currency, the Philippine peso or PHP), most travelers will spend between 50-100 USD per day, although it's both possible to get by on less, and easy to spend much more if you're a luxury traveler.
Communication-wise—figuratively, this is—I'd recommend getting a local SIM card before leaving Manila Airport, even though Wi-Fi in the Philippines is ubiquitous and relatively fast. In terms of literal communication, Filipinos speaking English at a nearly native level—if you can read this post, you'll be good traveling there.
Philippines visas
Travelers from most countries, including the US and UK, can enter the Philippines visa-free for short tourism stays. This period can range from 15-60 days, depending on which passport you hold. In other cases, you will need to pay for a visa on arrival, or to obtain an eVisa before you fly. When in doubt, contact your nearest Philippine embassy or consulate.
Where to Go in the Philippines
Manila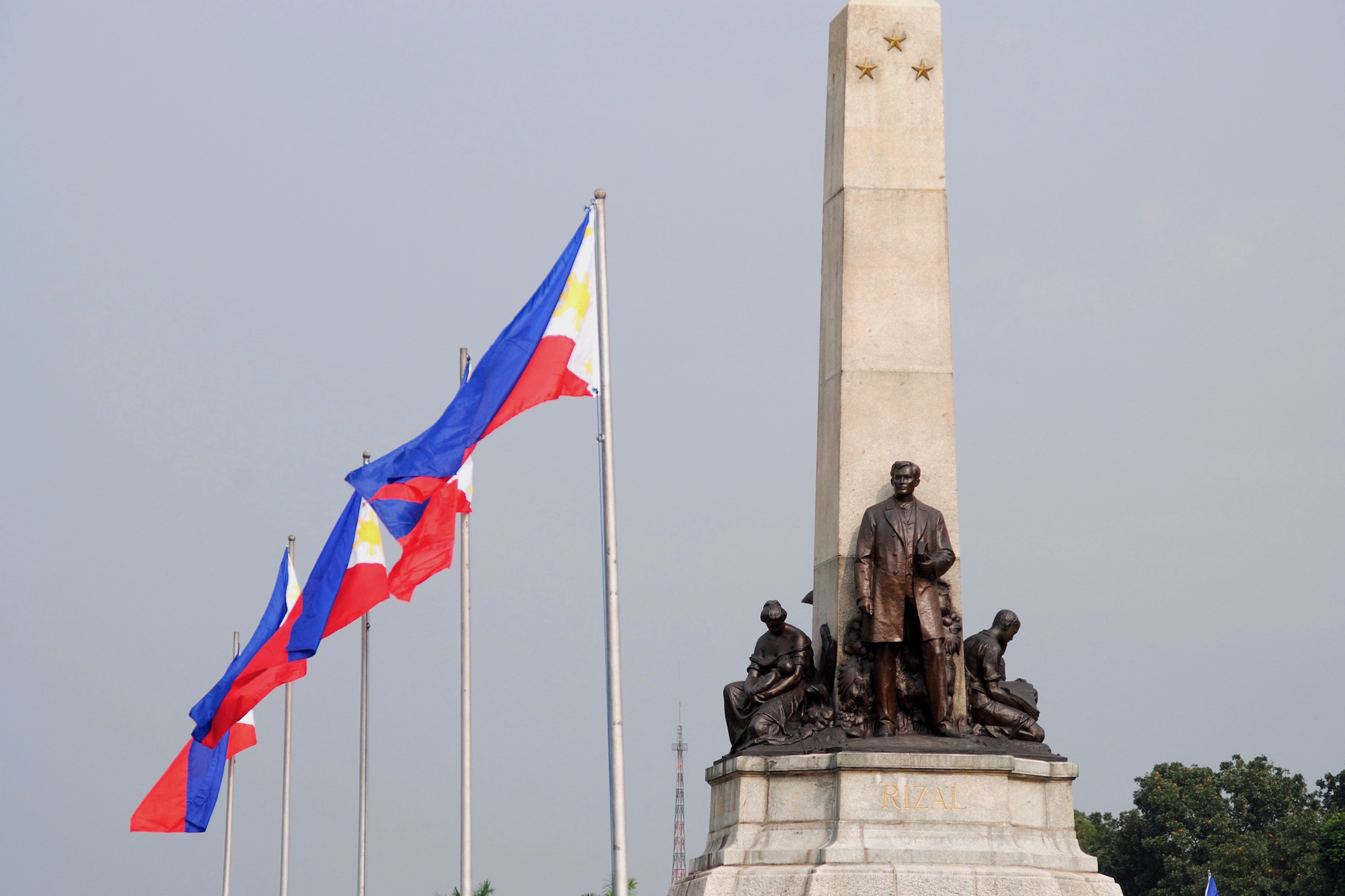 Manila, the capital of the Philippines, doesn't get a lot of love. It's crowded, sprawled and generally less appreciated than other capitals in Southeast Asia. On the other hand, I'd highly recommend spending at least a few days here. Whether you stay in trendy Makati, explore historical Intramuros or visit quirky attractions like the Chinese Cemetery, Manila will exceed your expectations.
Ta'al Volcano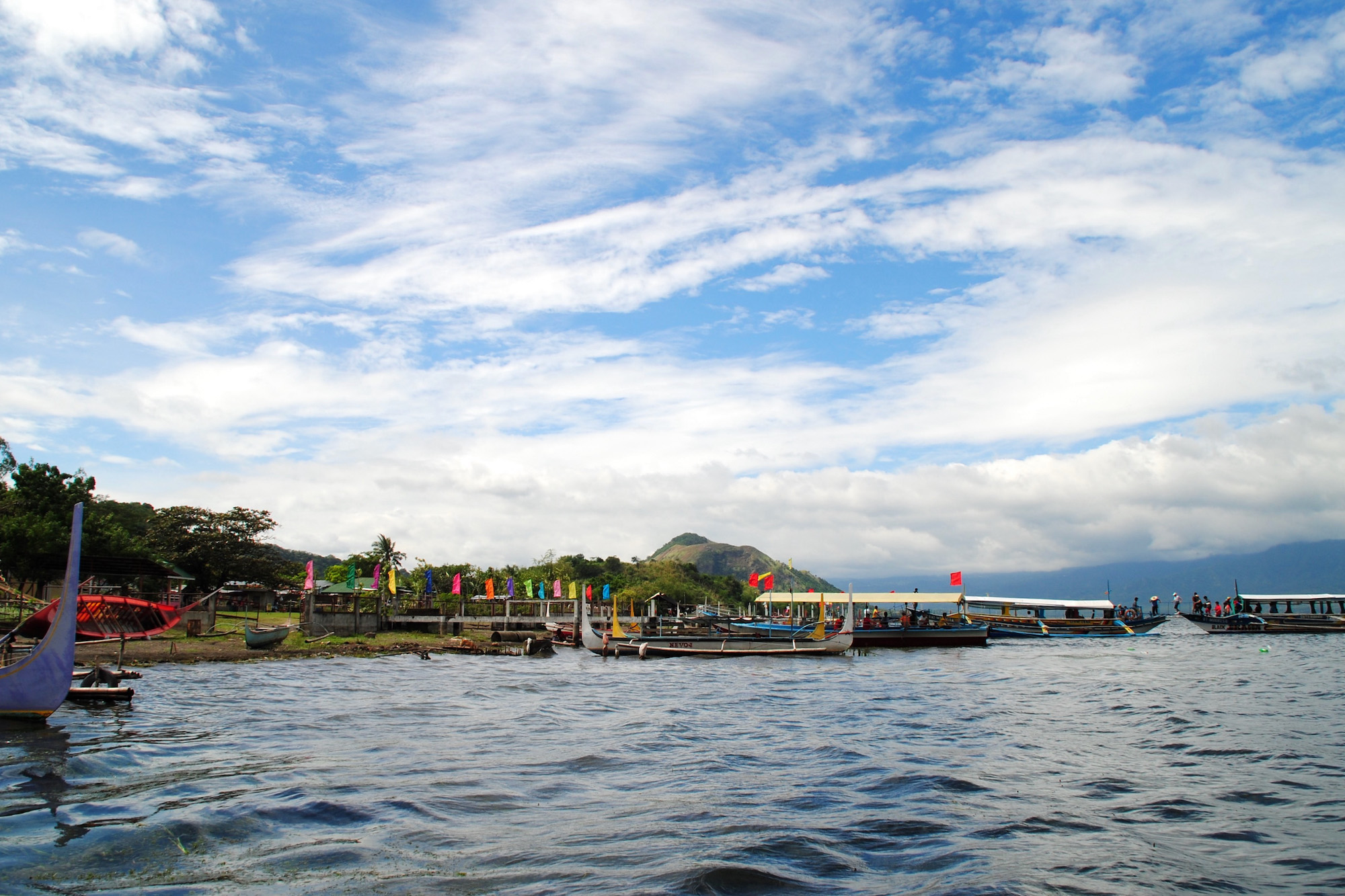 Another awesome part of any Philippines itinerary is taking day trips. Or, in the case of Ta'al Volcano just south of Manila, maybe a weekend trip. Indeed, the only thing better than looking down on this amazing attraction (which is essentially a lake inside a volcano inside a lake) is the historical town of the same name nearby, which is absolutely fascinating.
Banaue Rice Terraces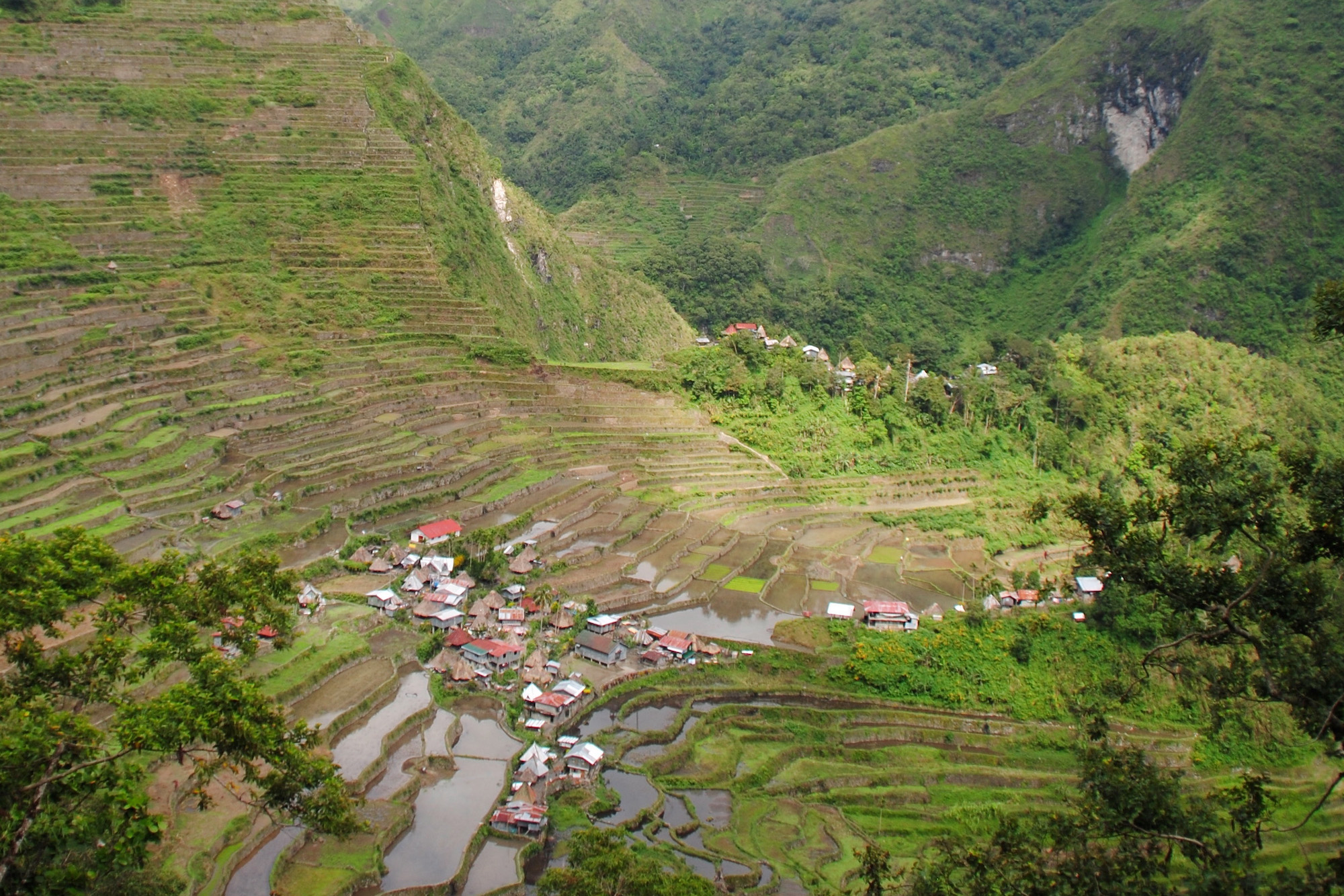 The northern part of Luzon island is one of the most special parts of the Philippines, and not just because the cool climate and lush greenery stands in such harsh contrast to what you're probably expecting. In particular, the Banaue Rice Terraces are a fascinating place to go. These are one of the oldest examples of human agriculture in the world, to say nothing about the friendly people that live around them.
Boracay
Whether you plan to spend 2 weeks in the Philippines or stay in the country a lot longer, you've just got to hit the beach. And while it might sound cliché to recommend this, the famous resort island of Boracay is a perfect introduction to beaches in the Philippines. This is especially true given that the island "closed" a fear years ago, which allowed for environmental regeneration.
Other Philippines destinations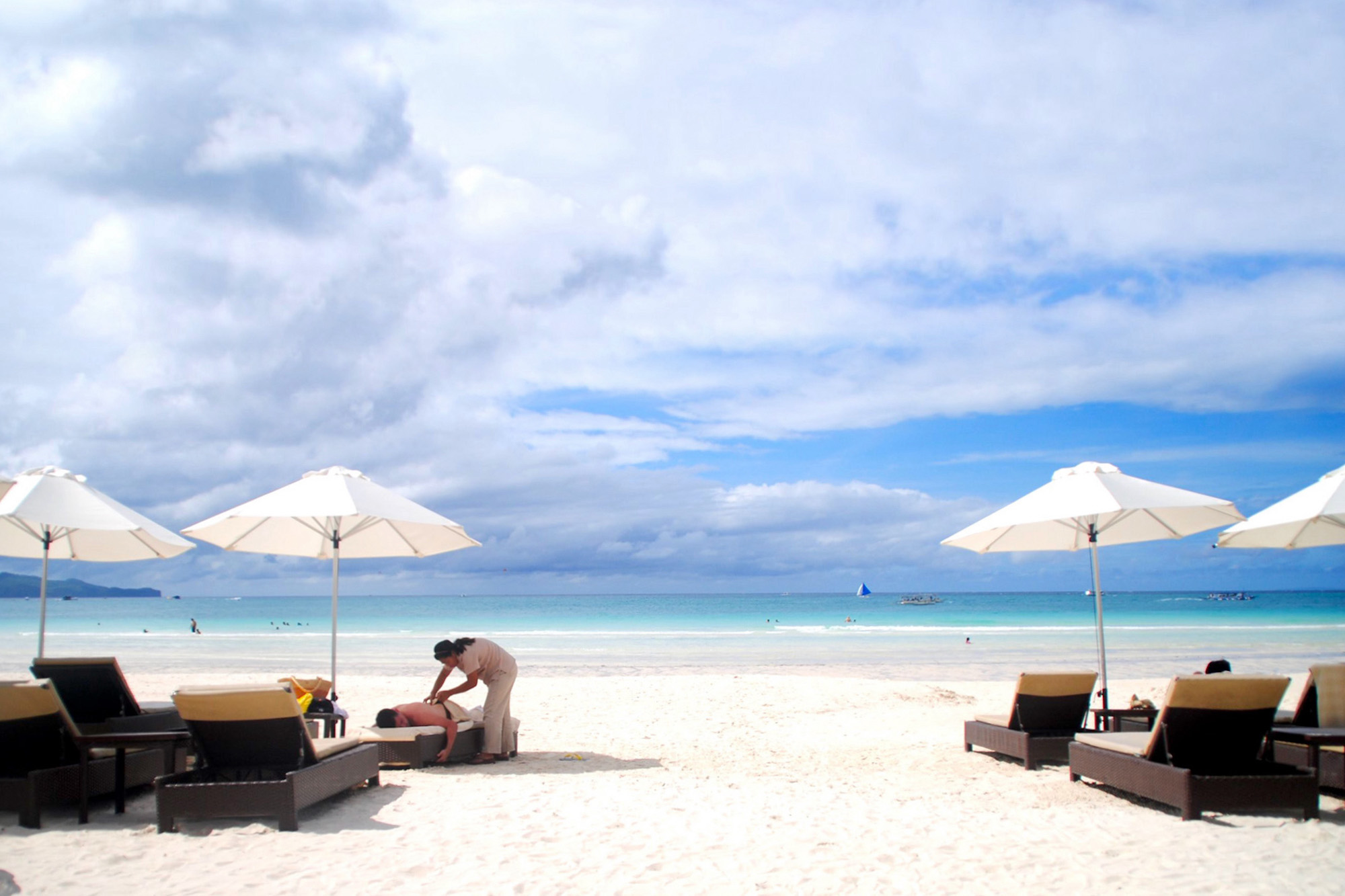 On the other hand, Boracay is only the beginning of beaches in the Philippines, whether you canoe around the crystalline lagoons of Coron in Palawan, or go farther off the beaten path in Siargao or even misunderstood Mindanao. Another option is to explore otherworldly landscapes such as the so-called Chocolate Hills, which more than make up for being landlocked by their fascinating appearance.
Is the Philippines Worth Visiting?
On one hand, there's an argument to be made that the Philippines is overrated. Travel bloggers have been flocking here for years—and not just to enjoy paradise beaches at rock-bottom prices. It's a well-known fact that visiting the Philippines is a great way to grow your audience, particular if you exaggerate your praise of the country. (Filipinos, in addition to being very kind, are also very susceptible to flattery.)
This is not to say that flattery is without merit—the Philippines is home not only to some of the world's best beaches, but to a wide variety of otherworldly scenery. Moreover, the kindness of Filipinos never ceases to amaze me, no matter how many times I go back. Overall, I'd recommend planning your Philippines itinerary with a sense of sober realism in mind to avoid setting sky-high expectations and being disappointed.
Other FAQ About Planning a Trip to the Philippines
How much should I budget for a trip to the Philippines?
The Philippines is an incredibly affordable destination. While high-luxury trips to the Philippines can be very expensive, most travelers can get by on about 50-100 USD per day, not including the cost of flights from and back to their home country. For a month-long trip to the Philippines, you should budget between $1,500-3,000 per person.
What is the best month to visit the Philippines?
The Philippines has a somewhat varied climate, given its island geography, but most of the country experiences a dry and relatively cool season between about December and February. I personally recommend visiting near the back half of this window, in order to avoid the busy Christmas season.
Is 2 weeks enough for Philippines?
Two weeks allows you to get a colorful cross section of the Philippines, but it's not enough to see "everywhere." For example, you will likely need to choose between islands such as Boracay, Palawan and Siargao, and won't be able to visit all of them. For a more comprehensive trip, consider spending more than 3 weeks in the Philippines.
The Bottom Line
Although this Philippines itinerary might not be exactly what you were looking for, it's certainly a great place to start planning your trip. I've not only introduced you to my favorite Philippines destinations, but have provided a great deal of practical information about the nuts and bolts of travel to the Philippines. Moreover, I've answered some of the most commonly-asked questions about visiting the Philippines, including whether a trip is worth it at all, in the first place. Want to make sure your post-Covid Philippines adventure is one for the record books? Consider hiring me to plan your trip.