The chief difficult of planning a South Africa itinerary? No matter how small the country might look on the map (well, at least if you come from a large one like I do), it's massive, and you will doubtlessly underestimate the amount of time it'll take you to see everything.
This will continue to be the case, even when you get a better idea of all the things to do in South Africa. Far from being a matter of seeing Cape Town, Johannesburg and some places around both of the cities, South Africa is a diverse and varied land that demands to be explored in-depth.
On the other hand, there's not a magic answer to how long to spend in South Africa, even if you now the country as I now do. The only thing close to a silver bullet is being as informed and inspired as possible before you—and that's why you're here, now isn't it?
Practical Matters
When to Visit South Africa
The best time to visit South Africa depends upon what you want to do there. If you're just sticking to Cape Town and the coast, the spring, summer and autumn months between about September and May are the best times to come. If a safari (in Kruger or otherwise) is on your agenda you'll want to come during the beginning or end of this period, since animals are most visible the fringes of the dry season, either between March-April or September-October.
Where to Stay in South Africa
From games lodges to swanky city hotels, many of the best hotels in South Africa are ultimately the best ones in Africa as a whole. In Cape Town, for example, I love the boutique style The Glen in the upmarket Sea Point neighborhood, while Gondwana Ulubisi House on the Gondwana Game Reserve is downright luxurious. On the other hand, I have a soft spot for many budget accommodations I stayed at during my first trip, from Away With the Fairies in Hogsback to Lebo's in Johannesburg's Soweto district.
How to Get Around South Africa
The first time I traveled to South Africa, I took advantage of the Baz Bus, a door-to-door, hop-on-hop-off service that caters to backpackers, but is actually a good idea for travelers on any South Africa itinerary. If you have a little more money to spend, it might make sense to rent a car for certain portions of your trip (namely, along the Garden Route); if you need to traverse large distances (such as between Jo'burg and Cape Town), flying is the most prudent option, particularly if you're only staying 1 week in South Africa, or another short duration.
Money, Costs and Communication
Is South Africa expensive? That depends on what the local currency (the Rand) is doing, and also about what sort of experience you want to have. If you take the Baz Bus around the country and sleep in relatively simple accommodations (cheaper Airbnbs, if not outright hostels), you can easily get by on between $50-100 per day. On the other hand, if you're craving luxury game reserves, the sky is literally the limit.
As far as communication is concerned, the country is pretty digitally connected—if you don't buy a South Africa SIM card (and I highly recommend you do), WiFi is prevalent and reasonably fast. Linguistically, English is widely spoken, though a portion of the popular still speaks Afrikaans (a Dutch dialect); in majority black areas, tribal languages (namely Xhosa) are still very common.
Is South Africa Safe?
Regardless of what form your South Africa itinerary ends up taking, it's understandable to be asking questions about safety and security. Personally, I've some sketchy moments over the years. In my very first day in Cape Town, a woman told me about a friend of hers who'd been carjacked at gun point the previous year; on the same trip, in Coffee Bay, two local boys followed me around with a large rusty pipe. On the other hand, no harm befall me, so I do believe that if you're careful you should be fine.
Places to Visit During Your South Africa Itinerary
Cape Town and the Wineries
Constructing a Cape Town itinerary is where most travelers will start planning their trips to South Africa—and with good reason. Whether you prioritize a hike or cable car ride up Table Mountain (or, alternatively, Lion's Head), a swim in Camp's Bay, dinner in the upmarket Gardens district or a ferris wheel ride at the V&A Waterfront, Cape Town is arguably the most beautiful city in the world.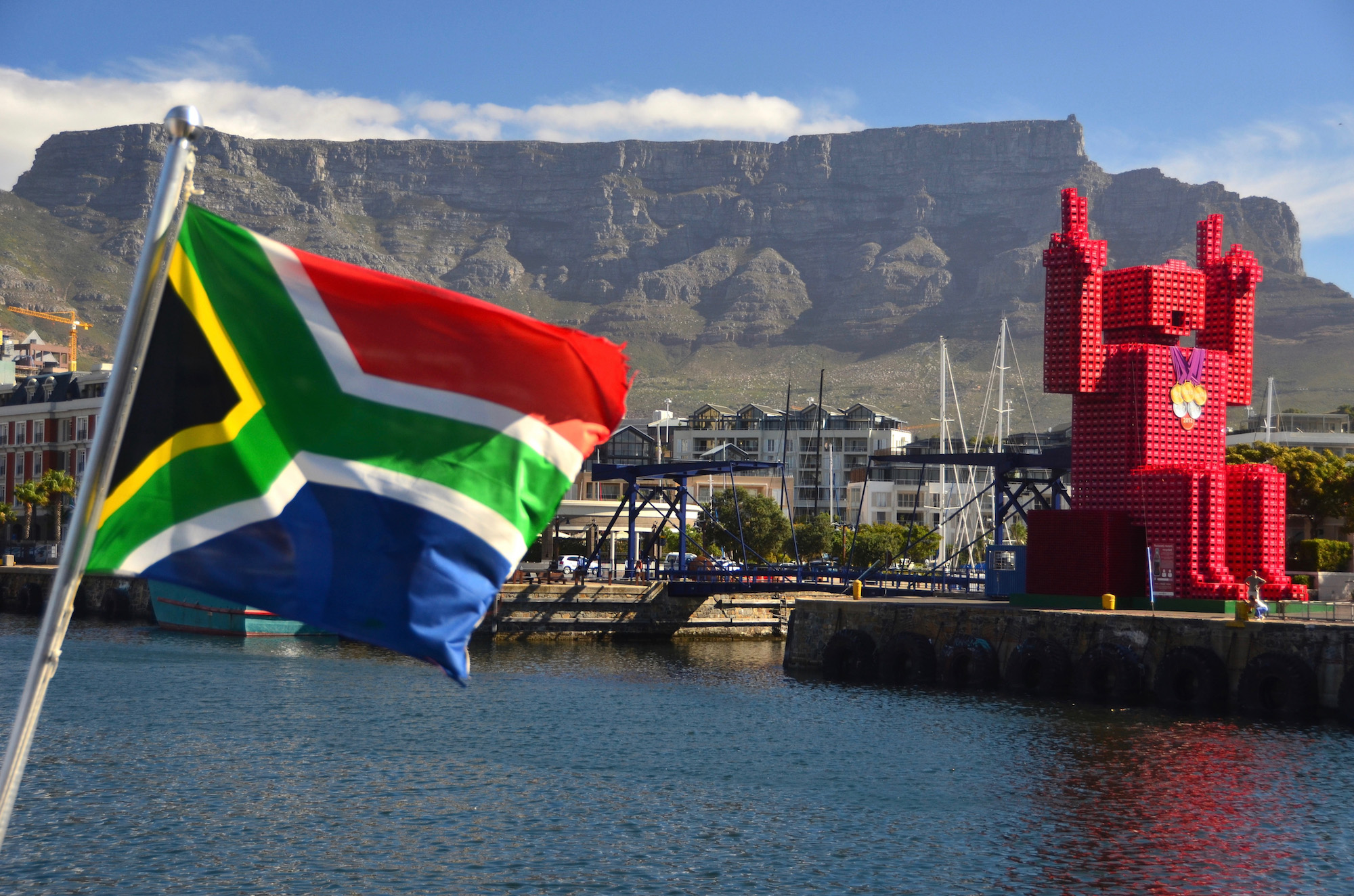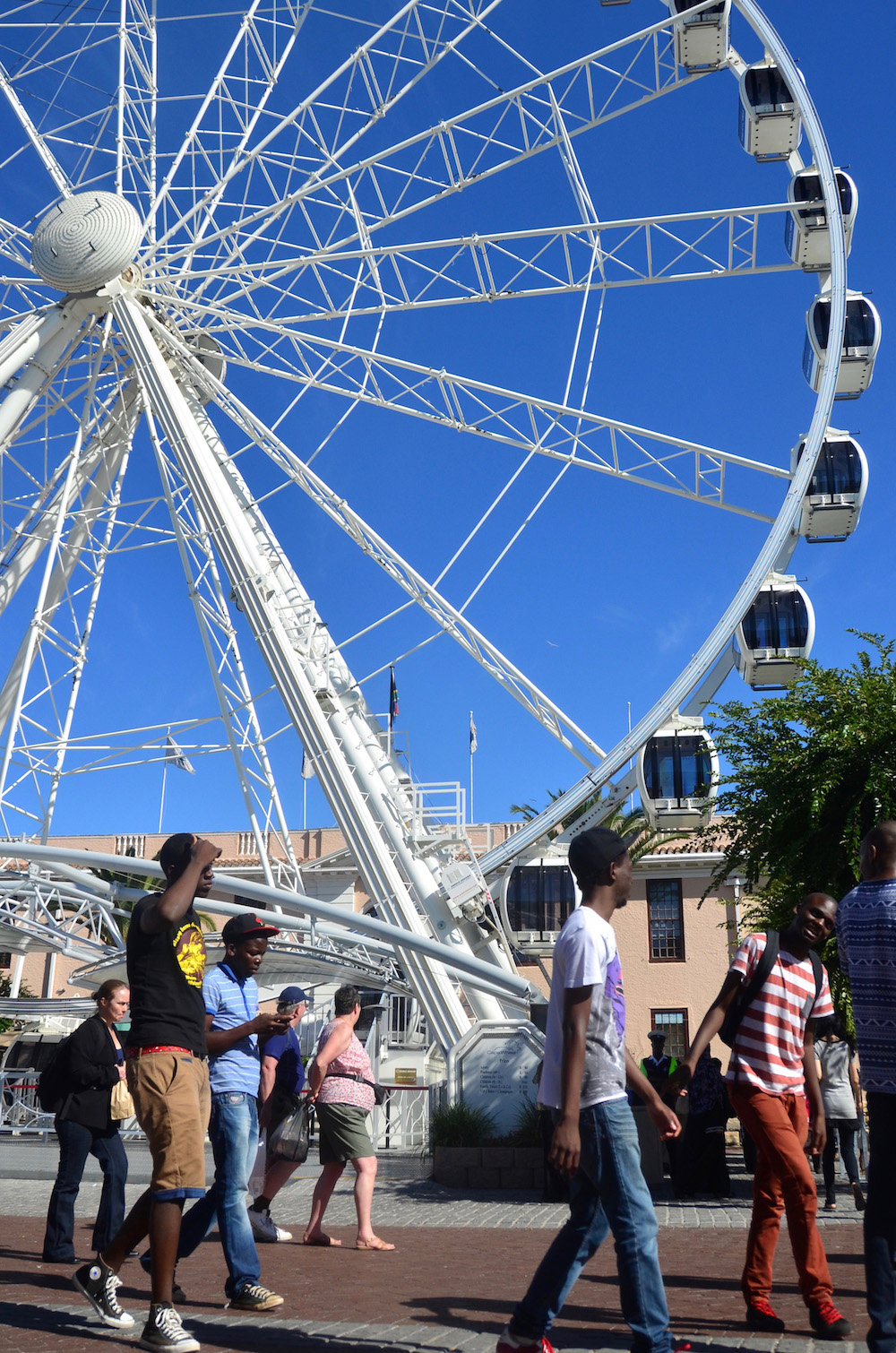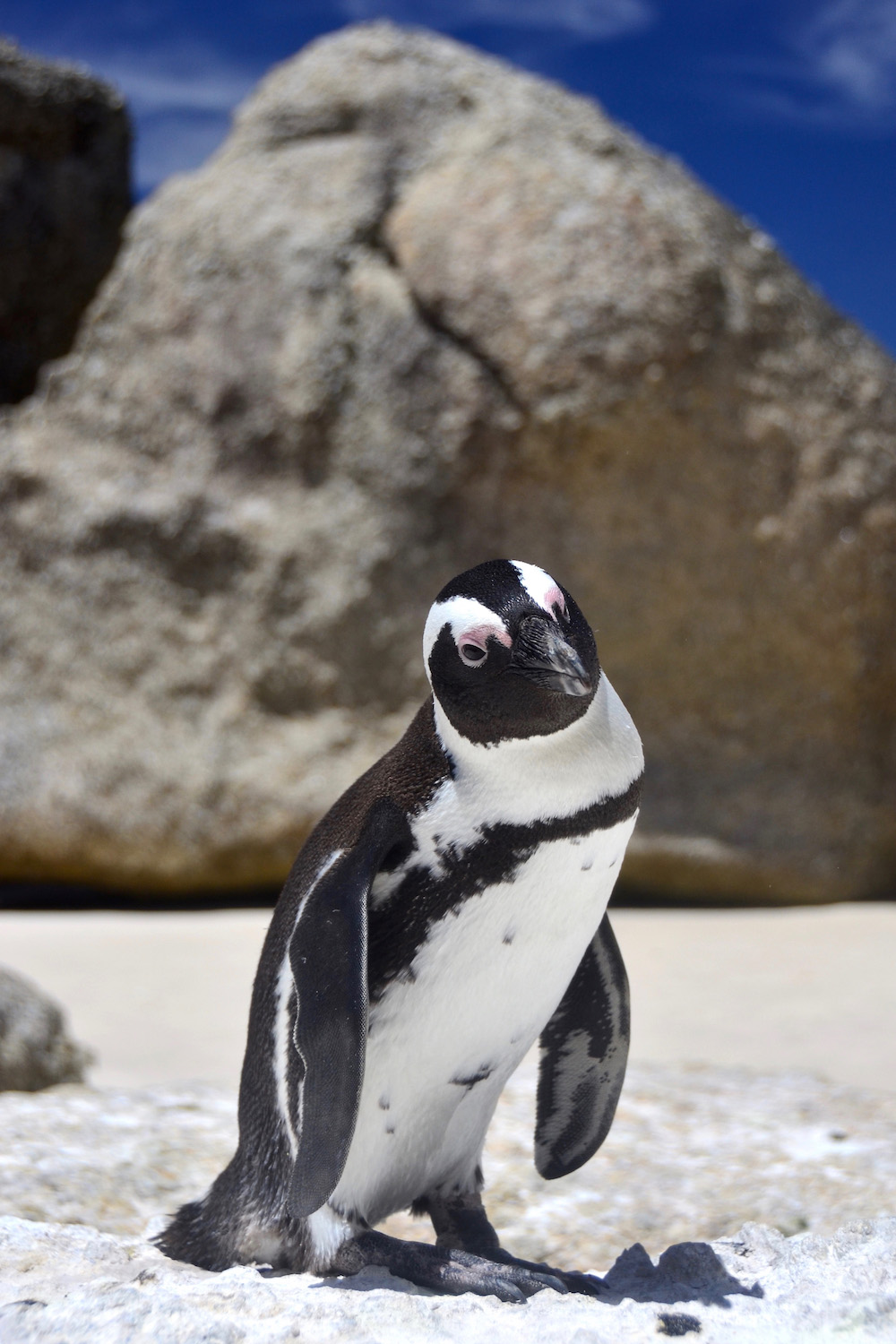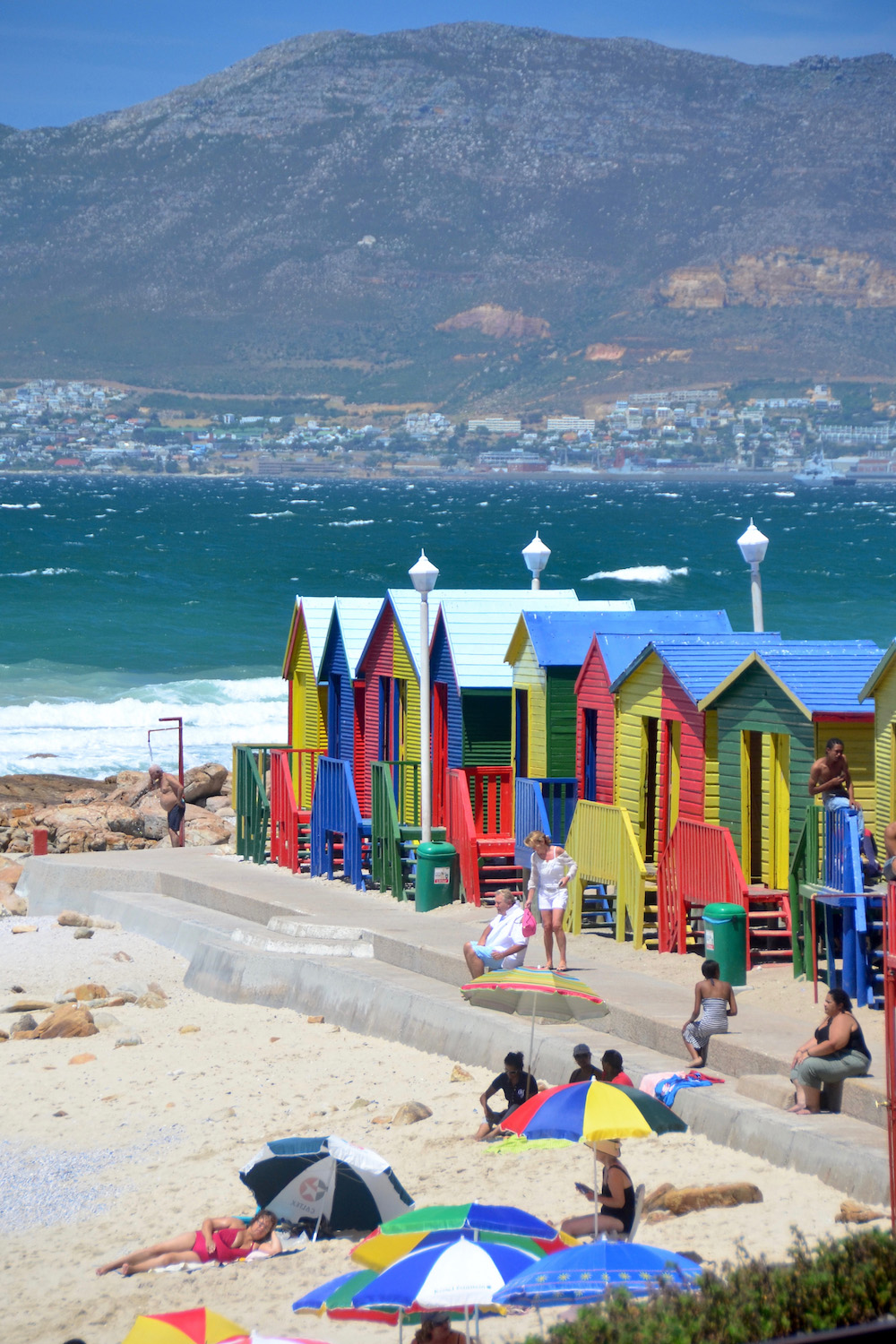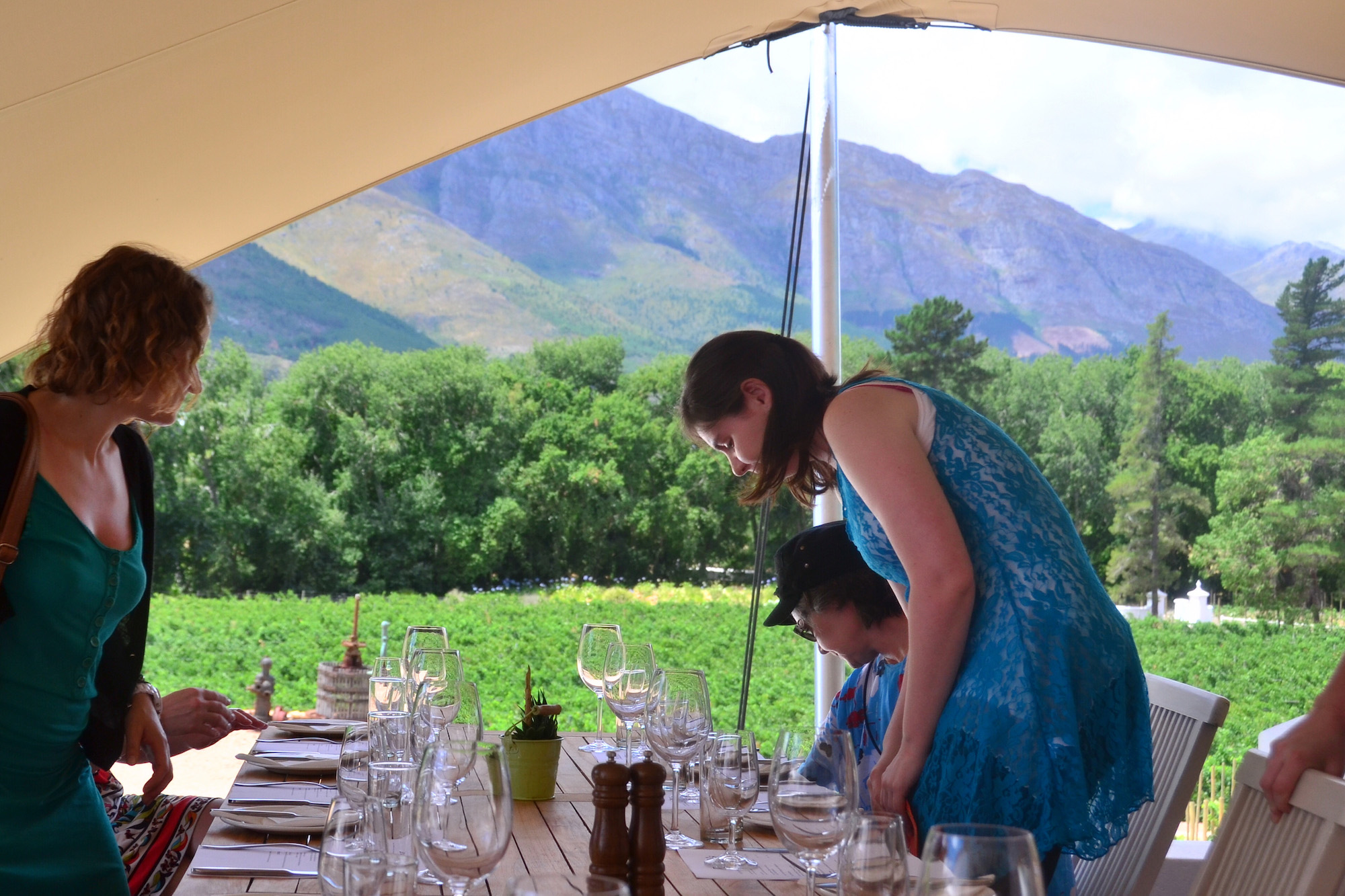 This is even before you get out of town, be that to Simon's Town (famous for penguins) and the Cape of Good Hope, or embarking up Cape Town wine tours. The most popular place to do this is the town of Stellenbosch, which as enjoyable as a day excursion as it is an overnight destination. Some travelers prefer alternative wine destinations, of course, most notably Franschoek.
The Garden Route
The first time I visited the country, the Garden Route was probably the most anticipated part of my South Africa itinerary. While I wouldn't go so far as to say that this part of South Africa disappointed me, I do think it's a bit of a slow burn. This is true whether or not you're successful at your whale watching in Hermanus, and irrespective of which of the exhilarating outdoor activities in Storms River appeal most to you.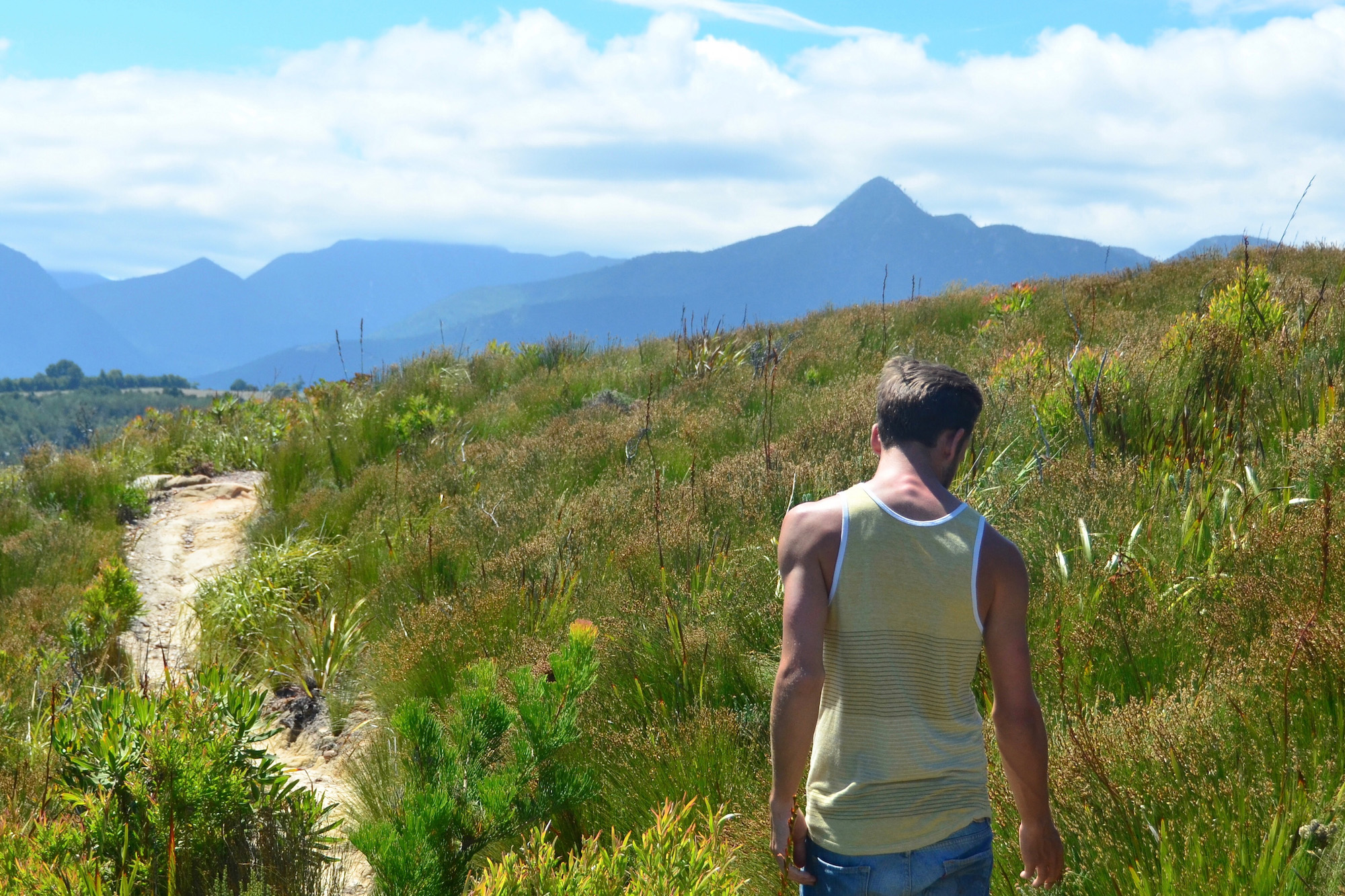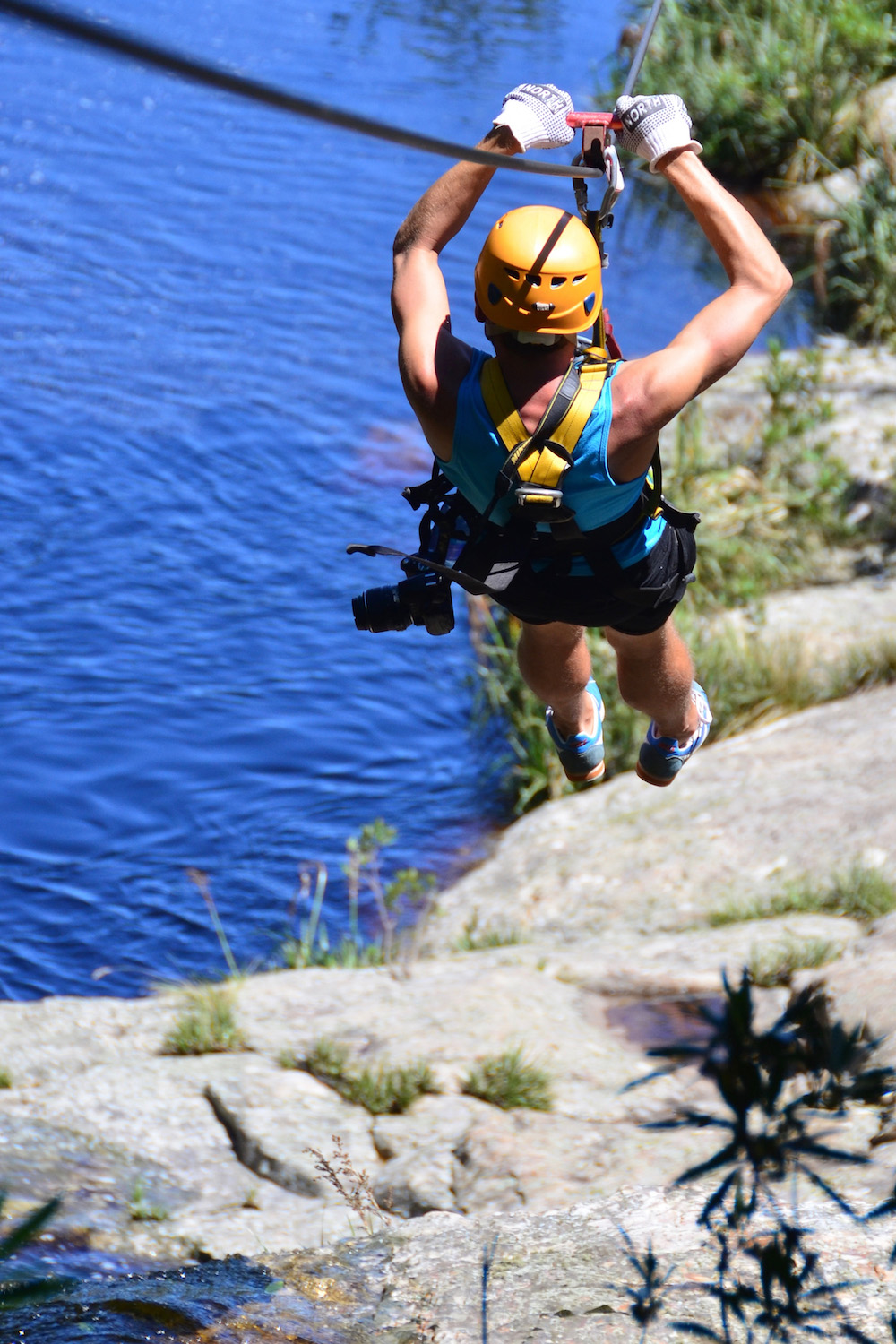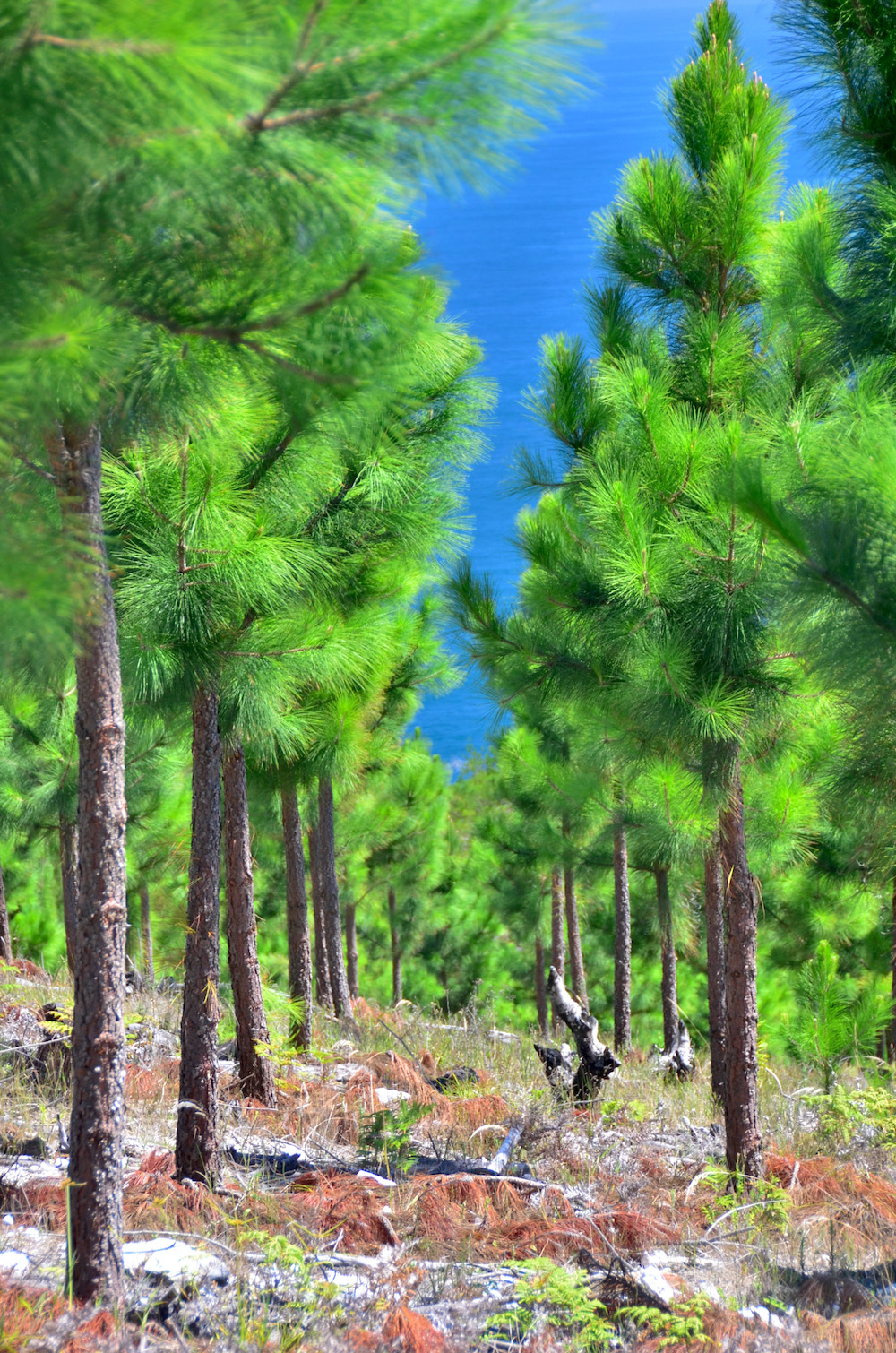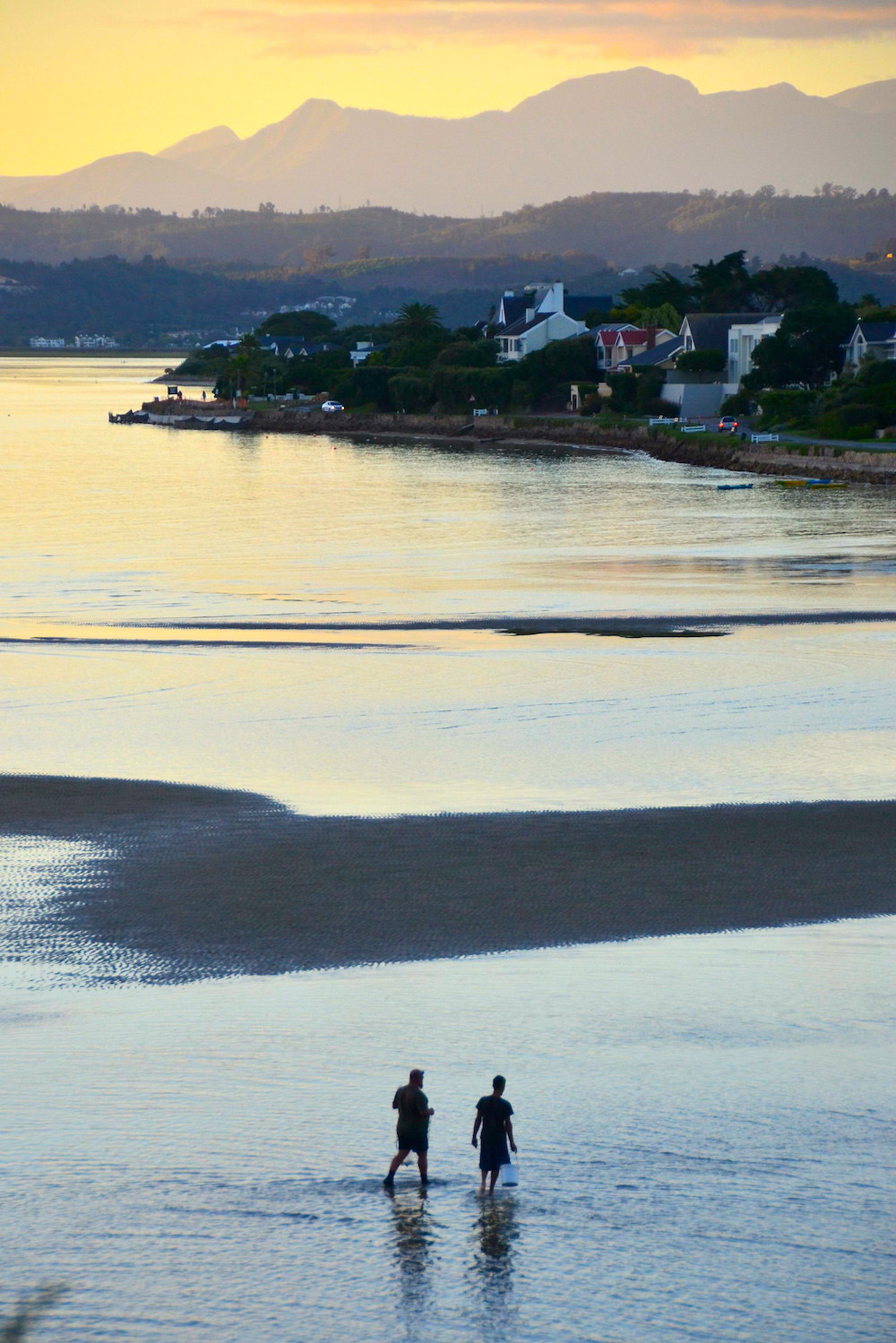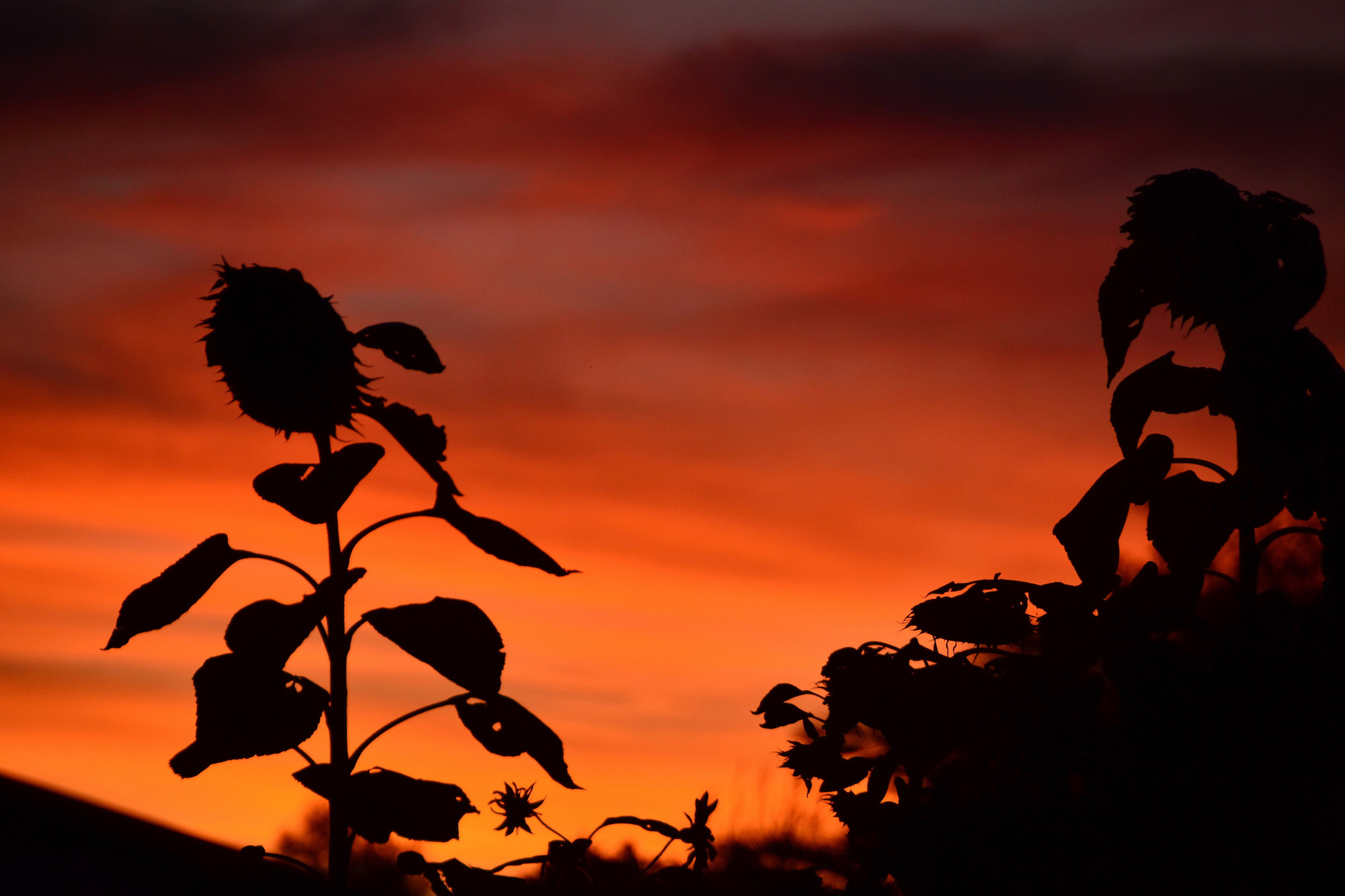 Of course, the Garden Route South Africa isn't just the coast. If you're feeling underwhelmed or even restless exploring places like Knysna and Plettenberg Bay, you can always head north to the town of Oudtshoorn, famous among other reasons for being the home of Highgate Ostrich Show Farm (and a number of other attractions related the world's largest bird).
The Wild Coast and Durban
Although the Garden Route is visually beautiful, many of the best South Africa beaches actually sit farther west. Specifically, once you cross the "dividing line" of Port Elizabeth, you have entered the Wild Coast, a beautiful and stunning part of South Africa that is highly underrated, and also very misunderstood. My favorite beaches include Chintsa, which is famous for its massive dunes, and Coffee Bay, where friendly locals (and cows, for some reason) abound.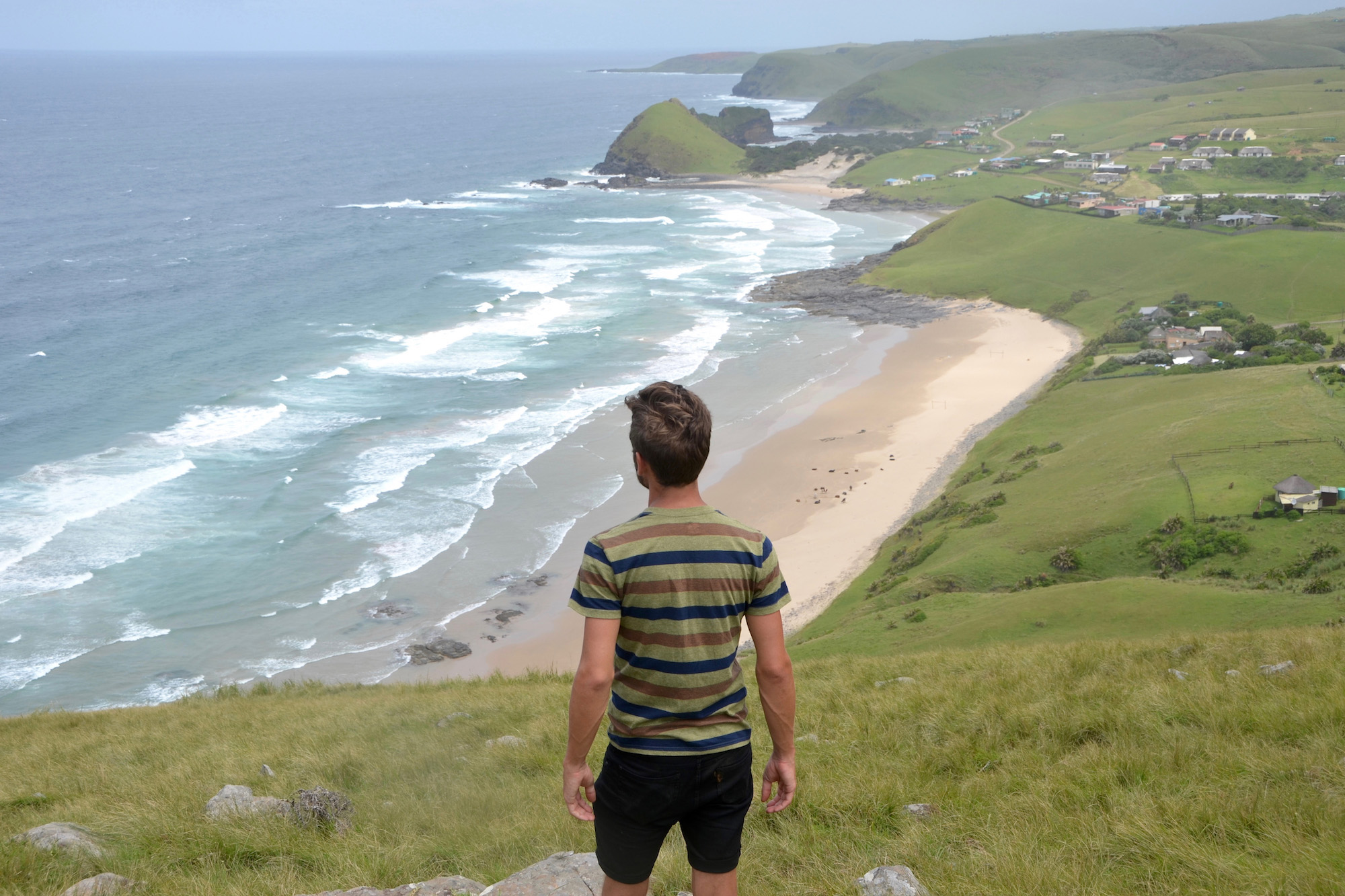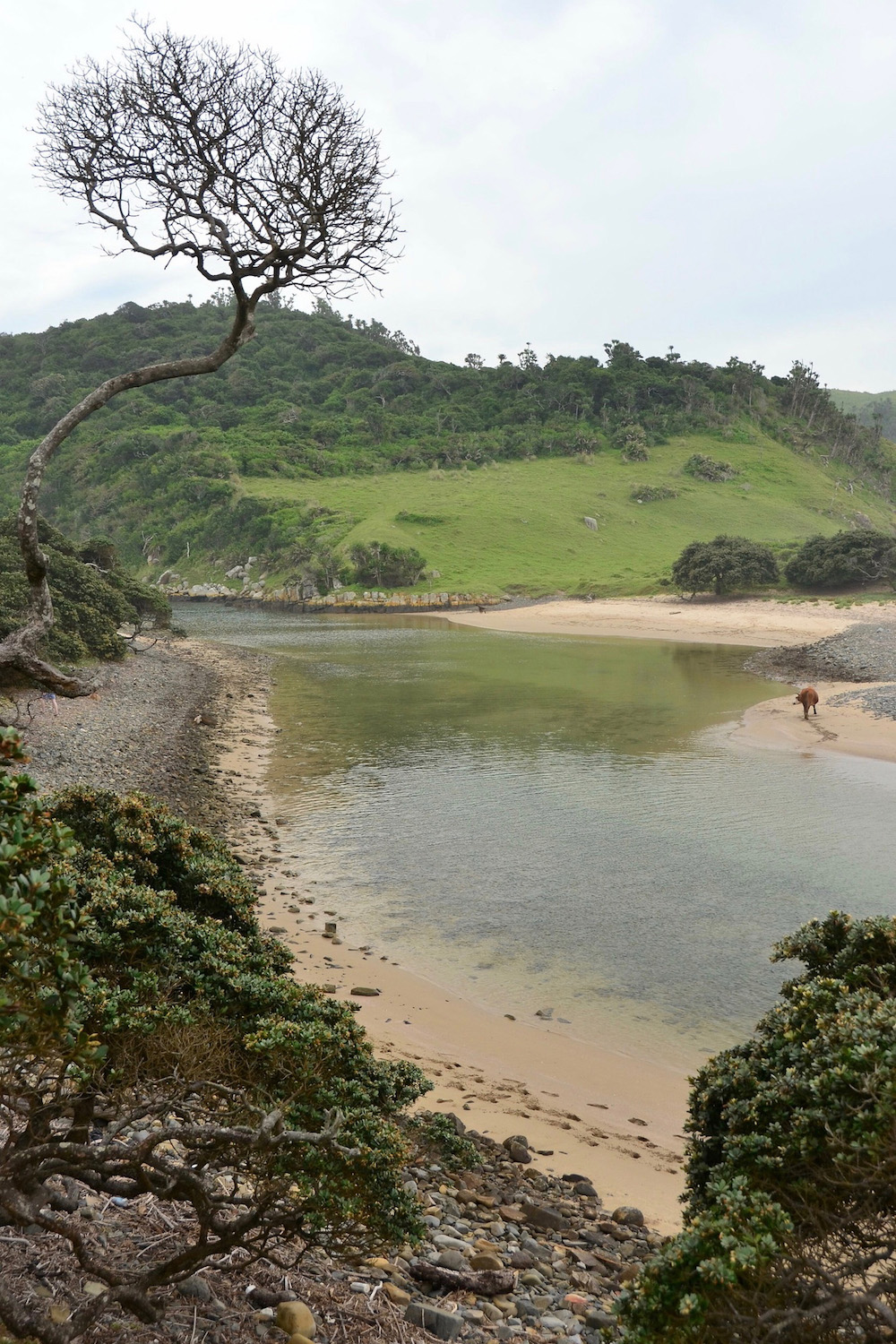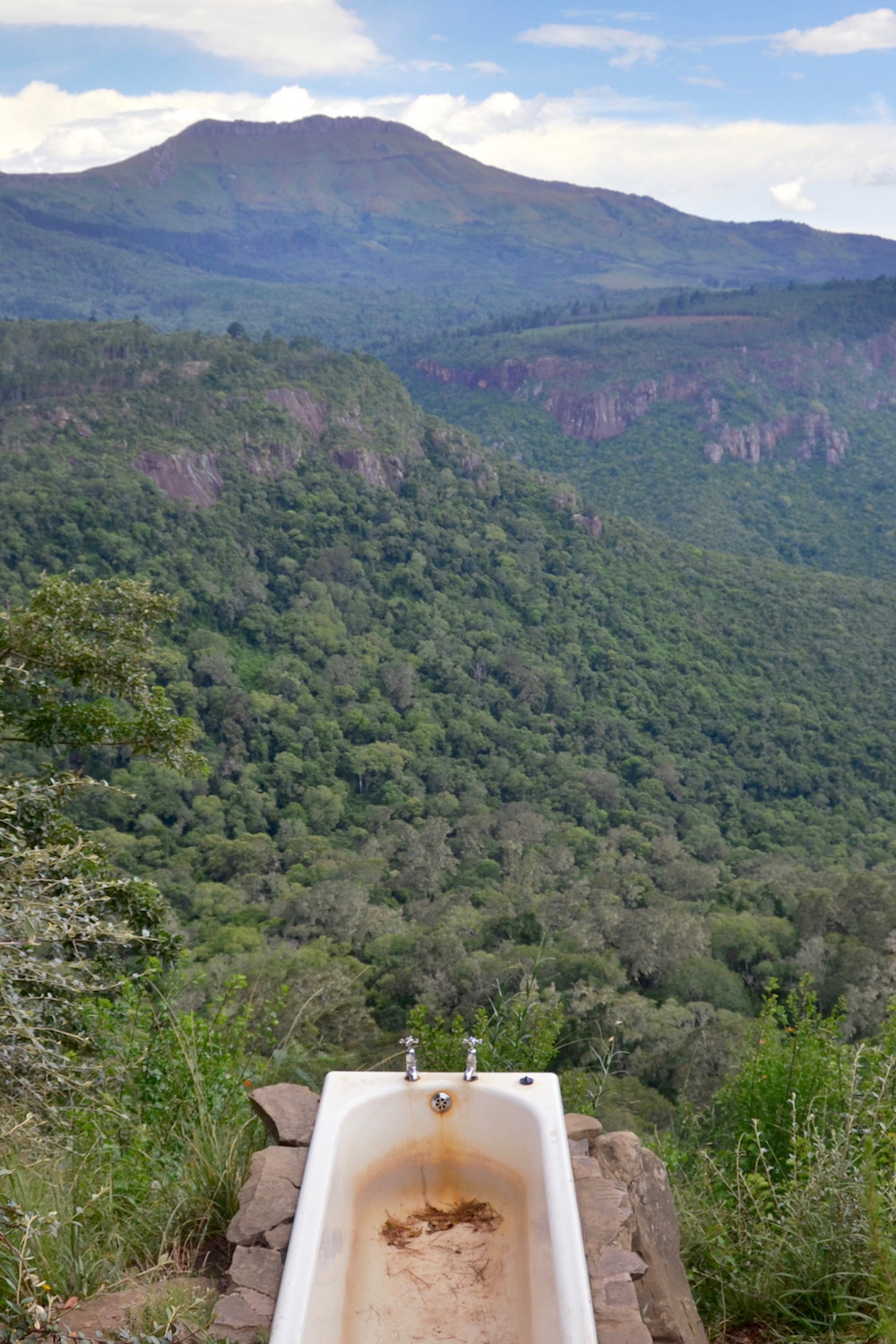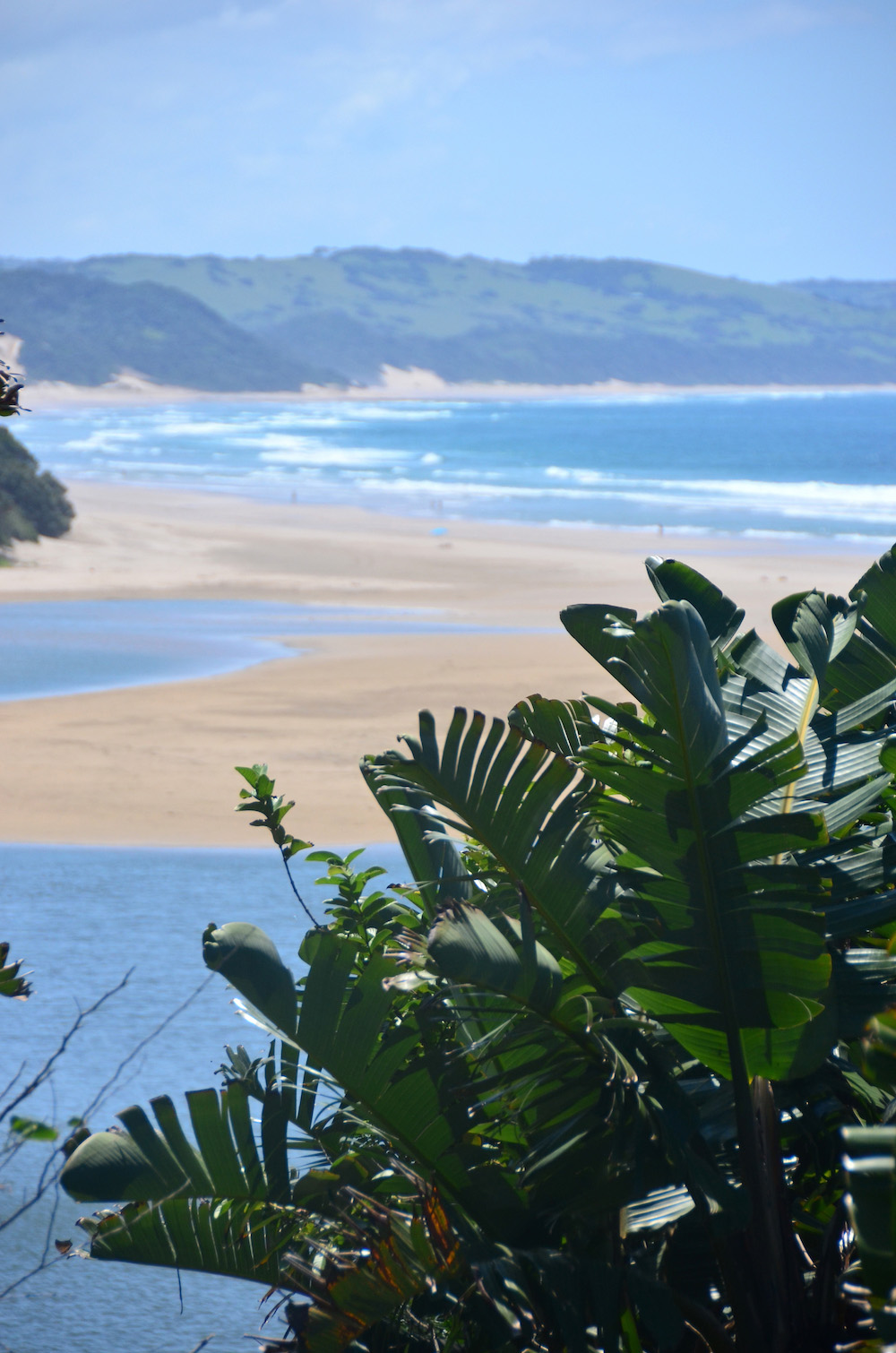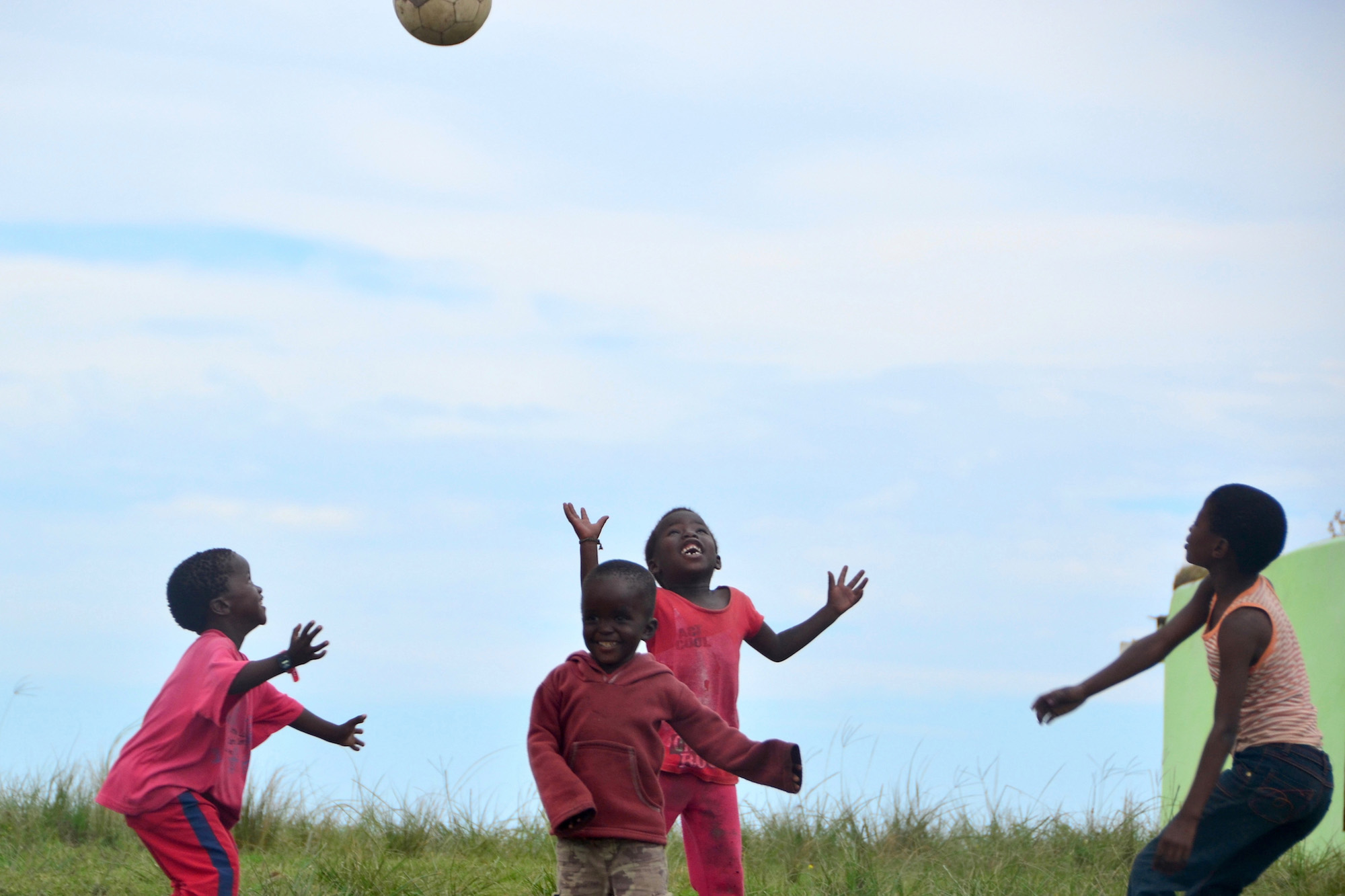 From the Wild Coast, some travelers simply continue straight on to Durban, South Africa's third city. One way to spice up your South Africa itinerary (which, to be fair, requires a diversion before you proceed from the Garden Route to the Wild Coast in earnest) is to visit the town of Hogsback, home not only to the aforementioned Away With the Fairies guest house, but to mystical, magical hiking trails and the world's most scenic bathtub.
Johannesburg and Kruger National Park
I'll be honest: The reason most people spend any time in the vicinity of Johannesburg (with the possible exception of business travelers) is to take Kruger Park safaris. And I'd be a hypocrite if I criticized them, because although I have spent a few nights in Jo'burg during my life, I have not given the city the time or attention that the economic (and, arguably, cultural) hub of Africa deserves.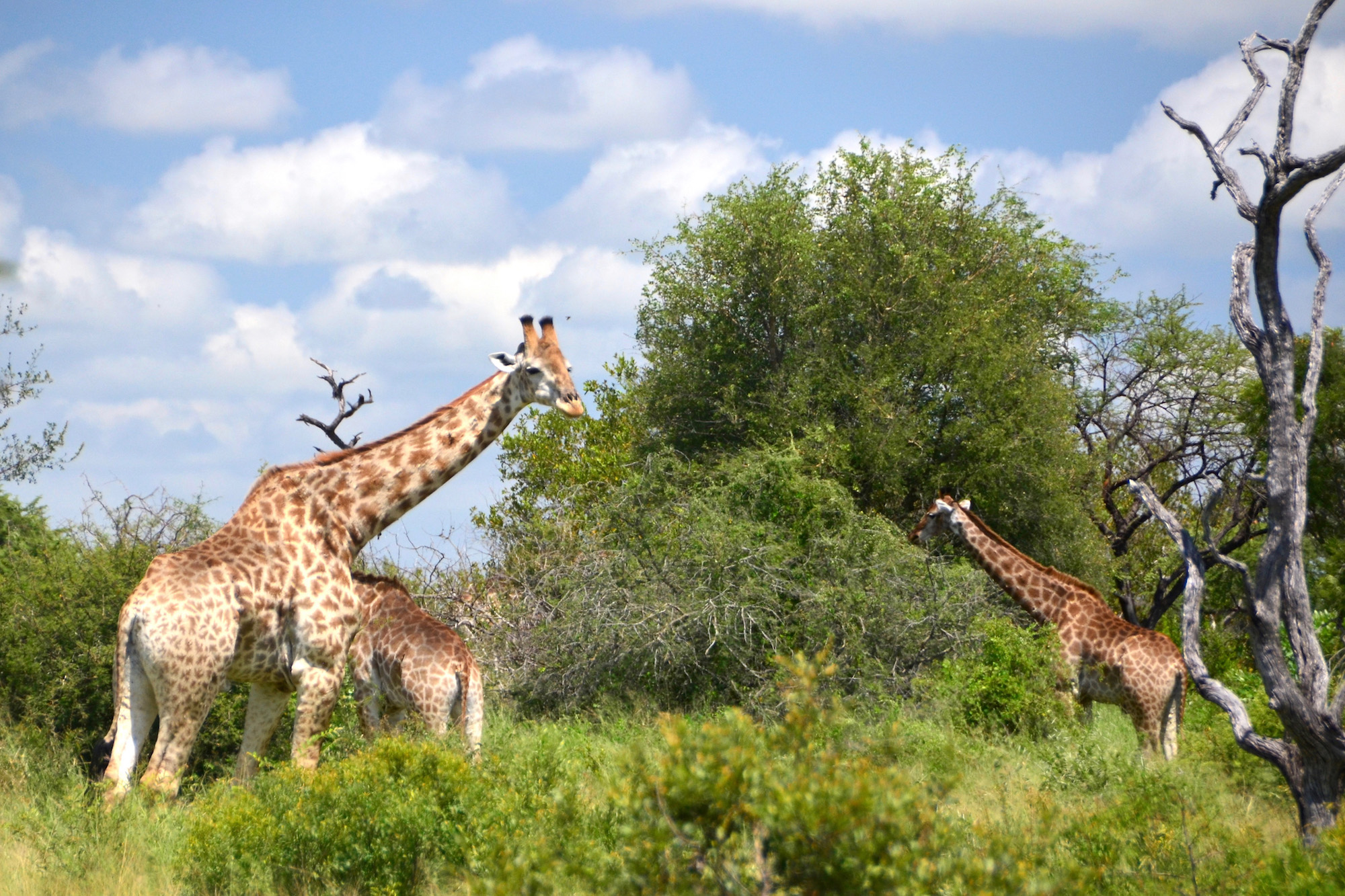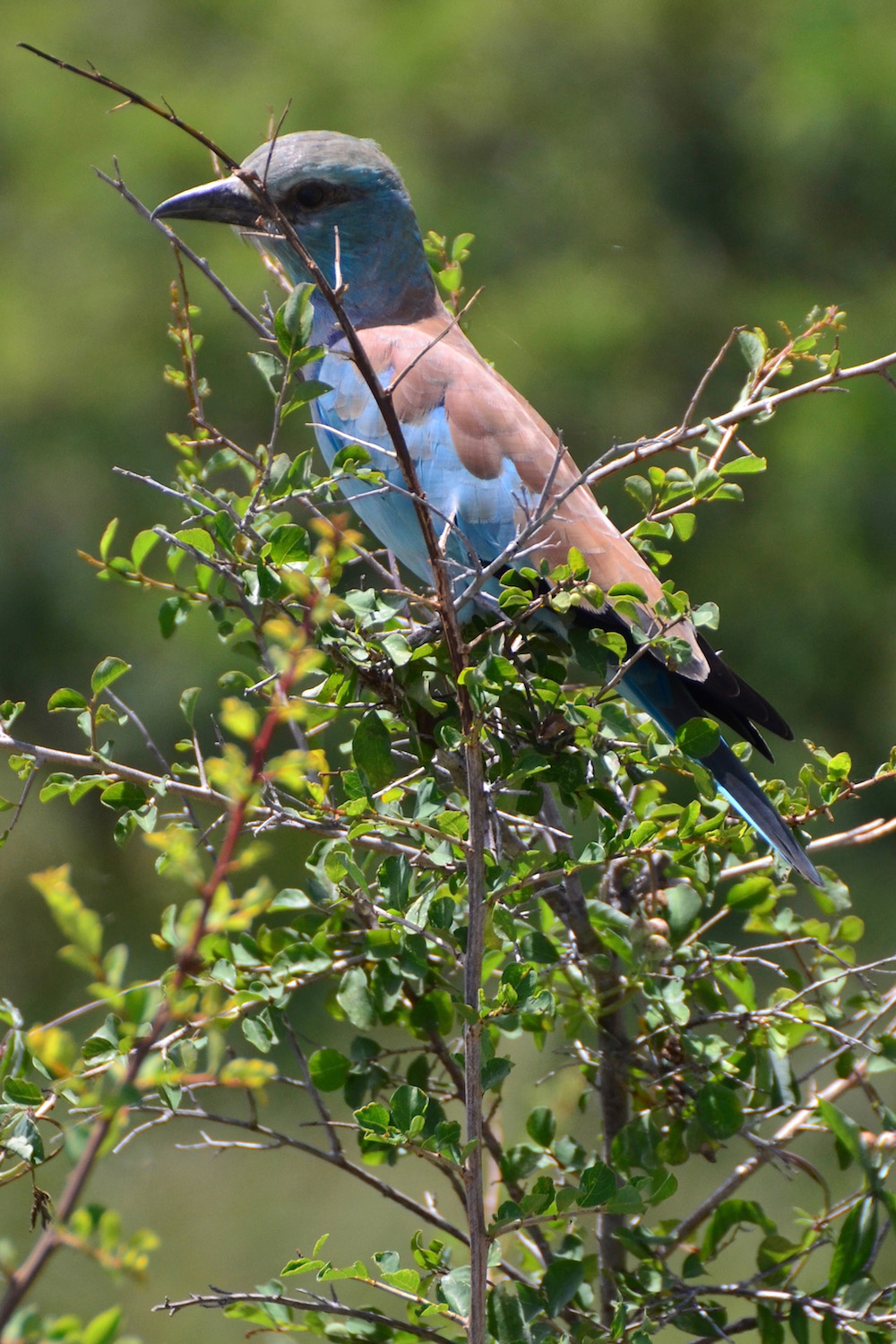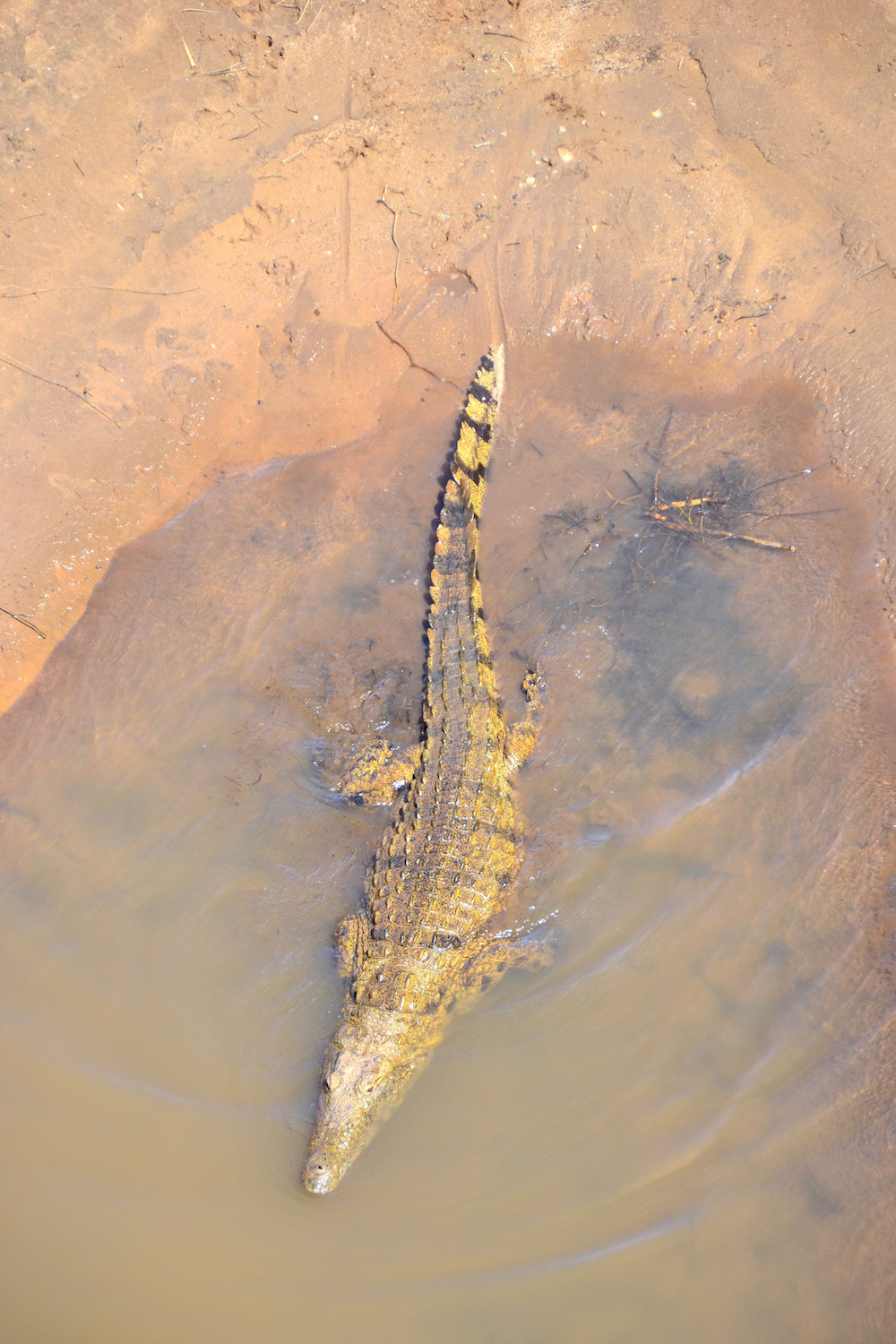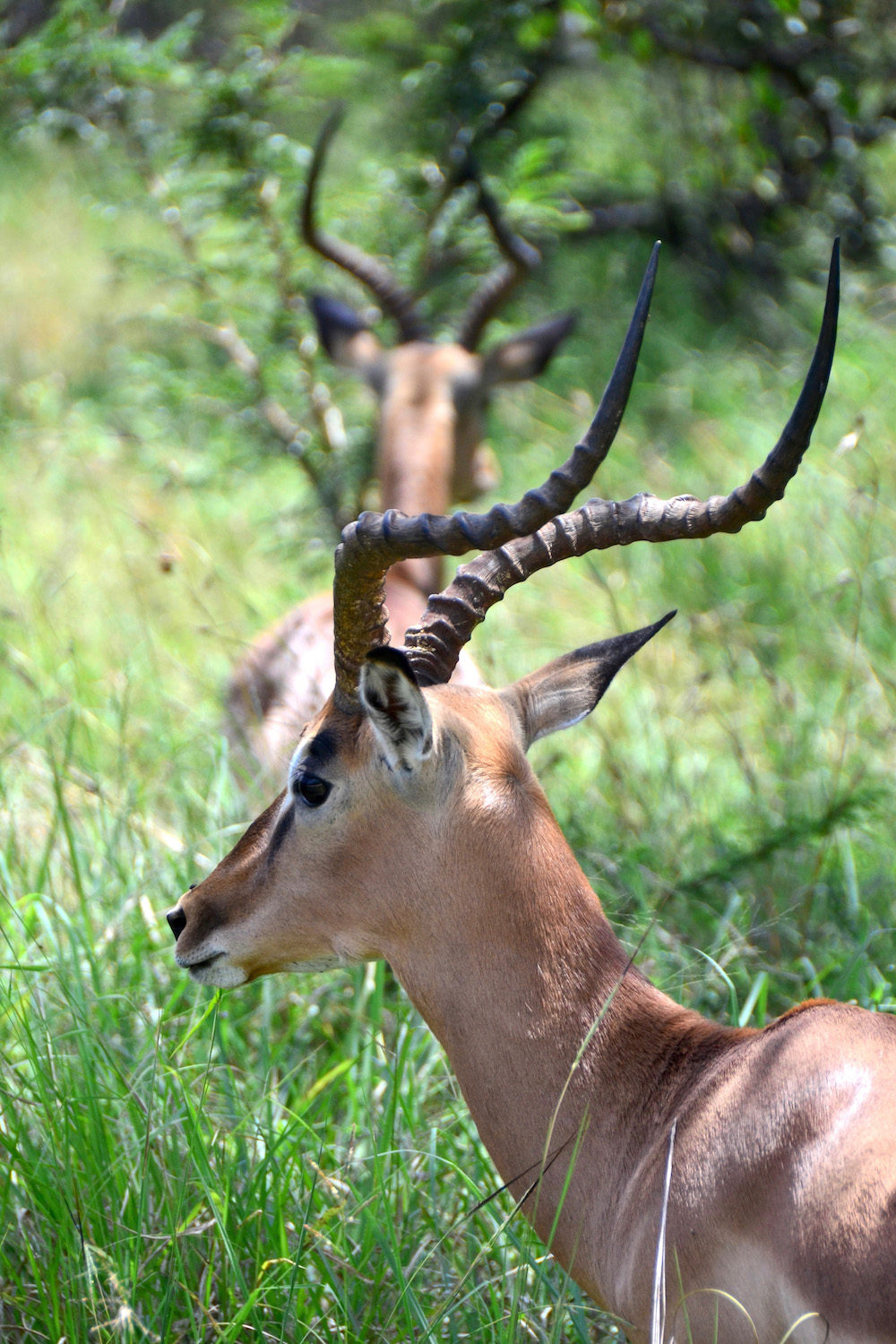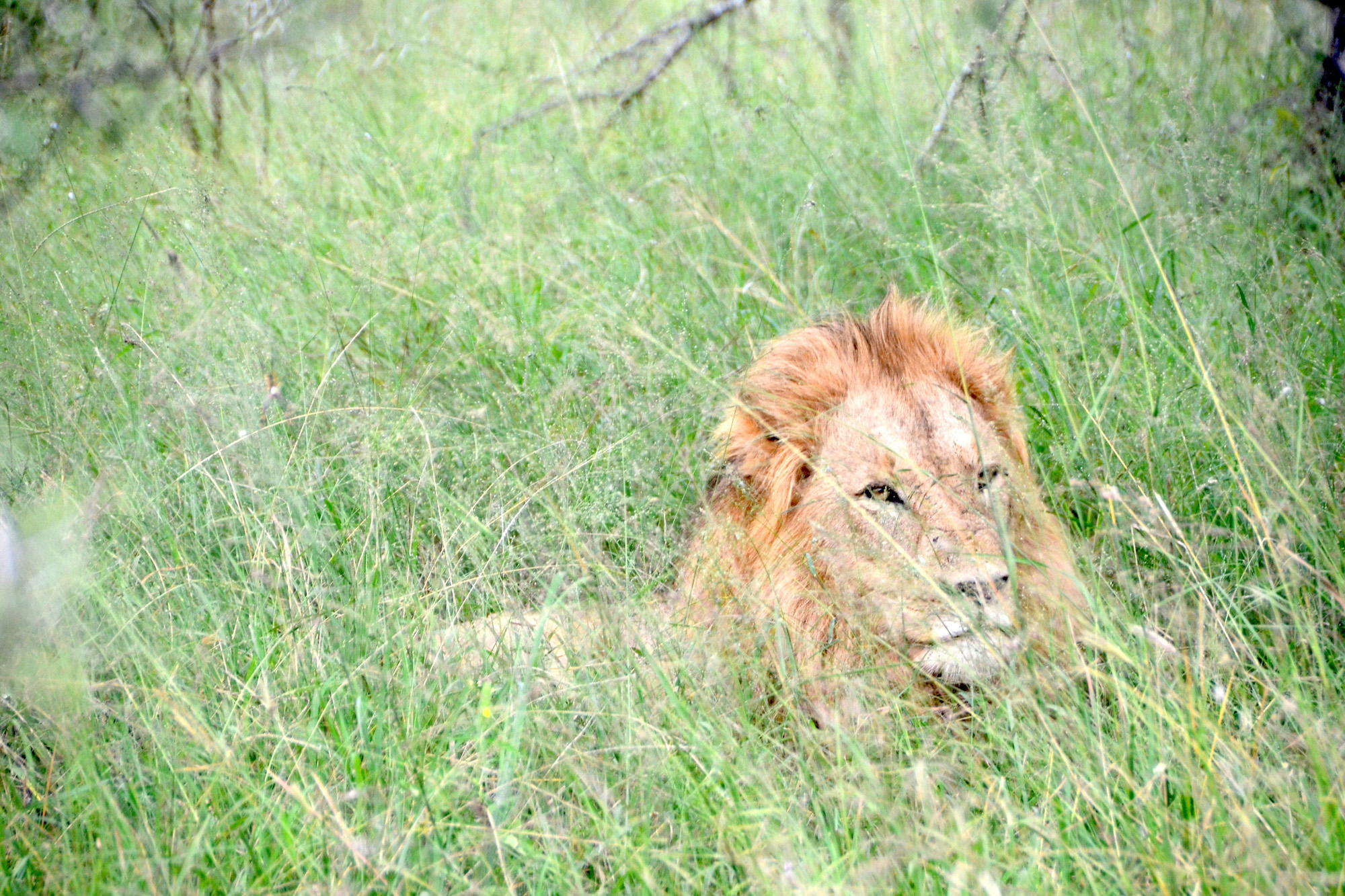 With this being said, it's understandable that you might be asking "is Johannesburg safe?," to say nothing of the allure that attempting to see the "Big 5" in Kruger might have over you. Regardless of whether you spend all your time in Kruger, beat your Johannesburg fears, follow the Mandela trail in the "township" of Soweto or head over to Pretoria (in spring) to walk under purple Jacaranda billows, this is a great part of South Africa to end your trip.
Other South Africa Destinations
By now, your South Africa itinerary is probably pretty loaded up, but I have a couple of more destinations to cover. My favorite of these are the Drakensberg mountains, which are located more or less on the way from Durban up to Cape Town, though the route is slightly less direct than this, unless of course you're taking the Baz Bus. Africa's oldest mountain range, this area is not only beautiful, but is home to some of South Africa's most exhilarating hikes.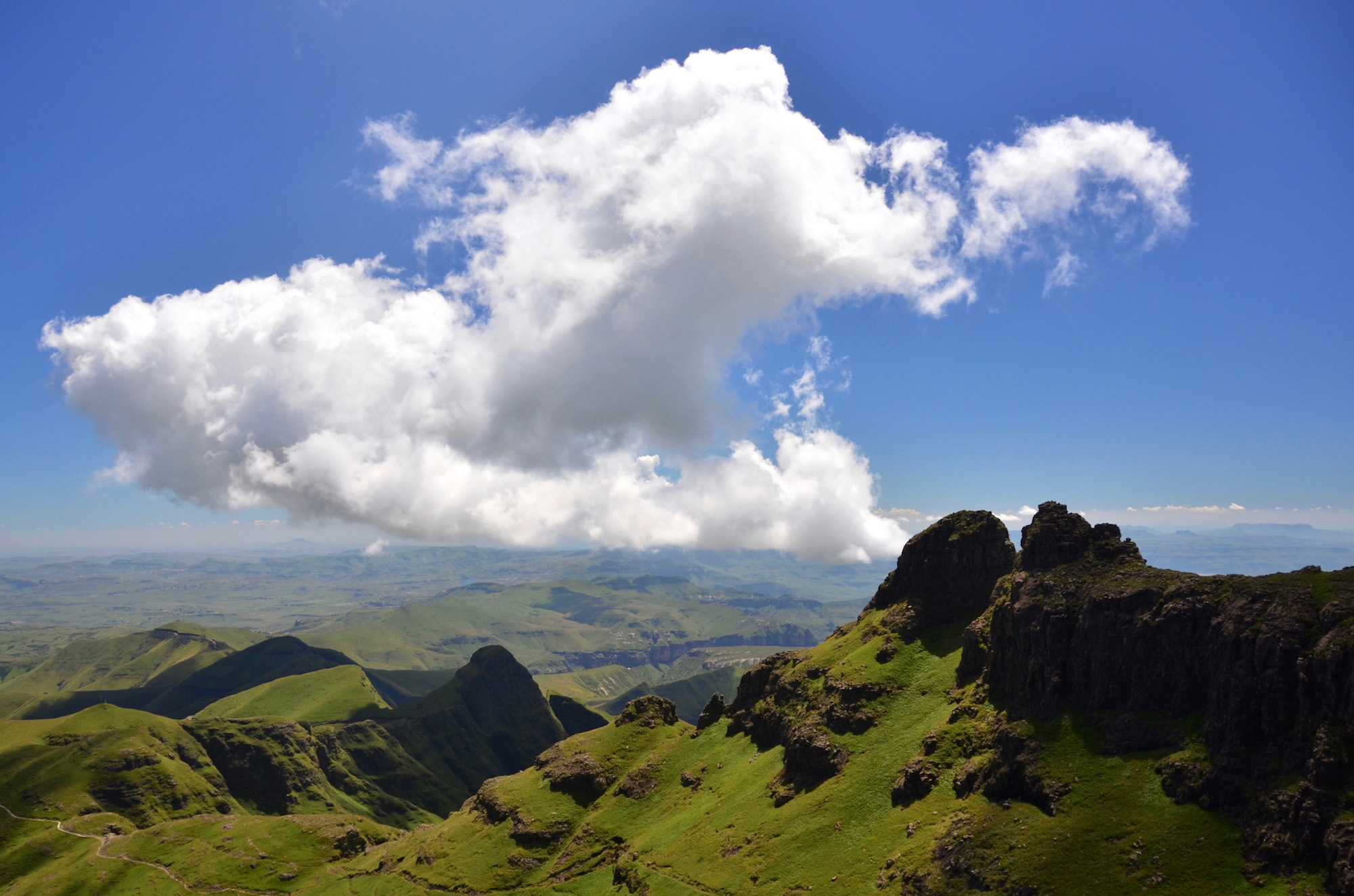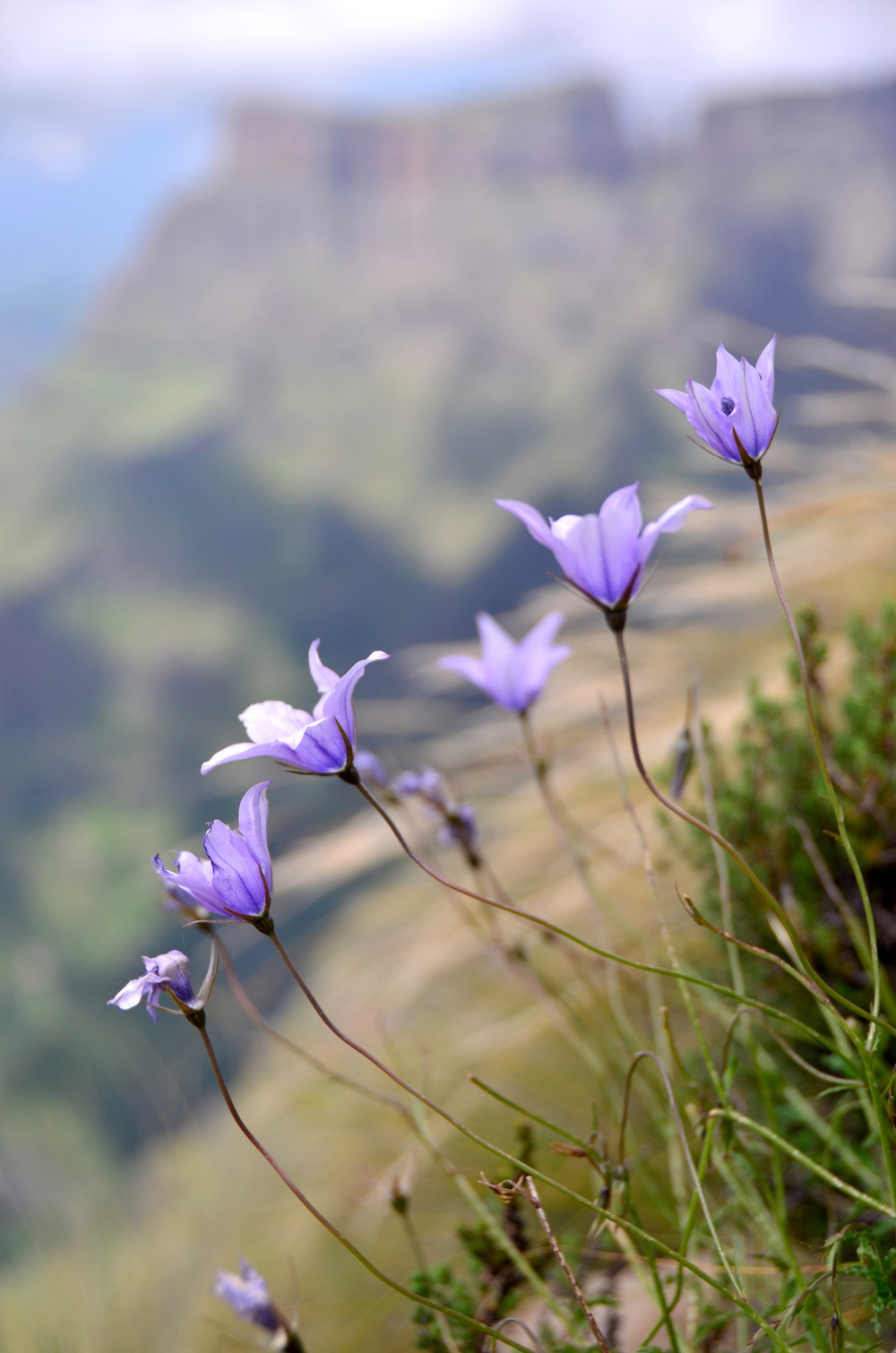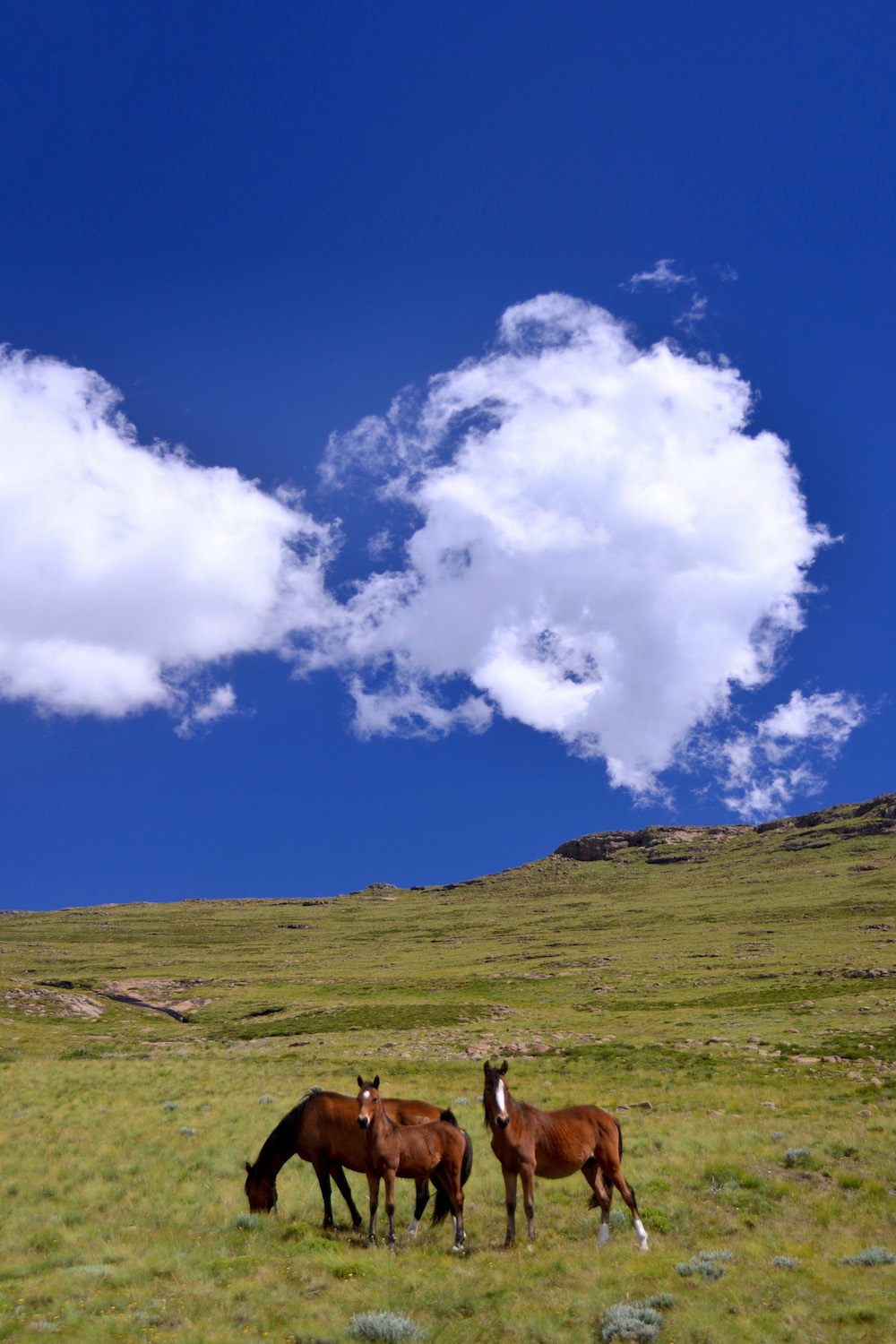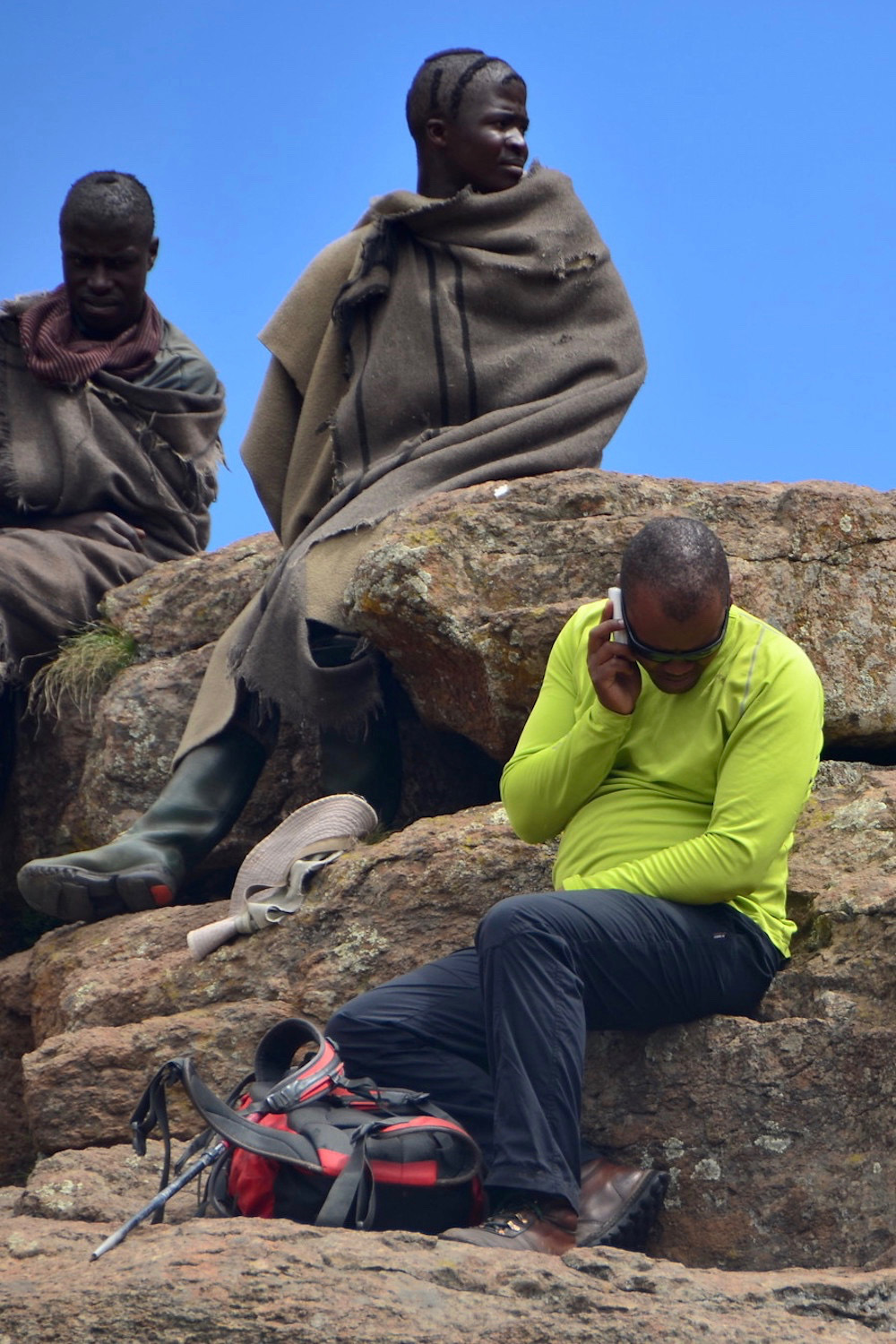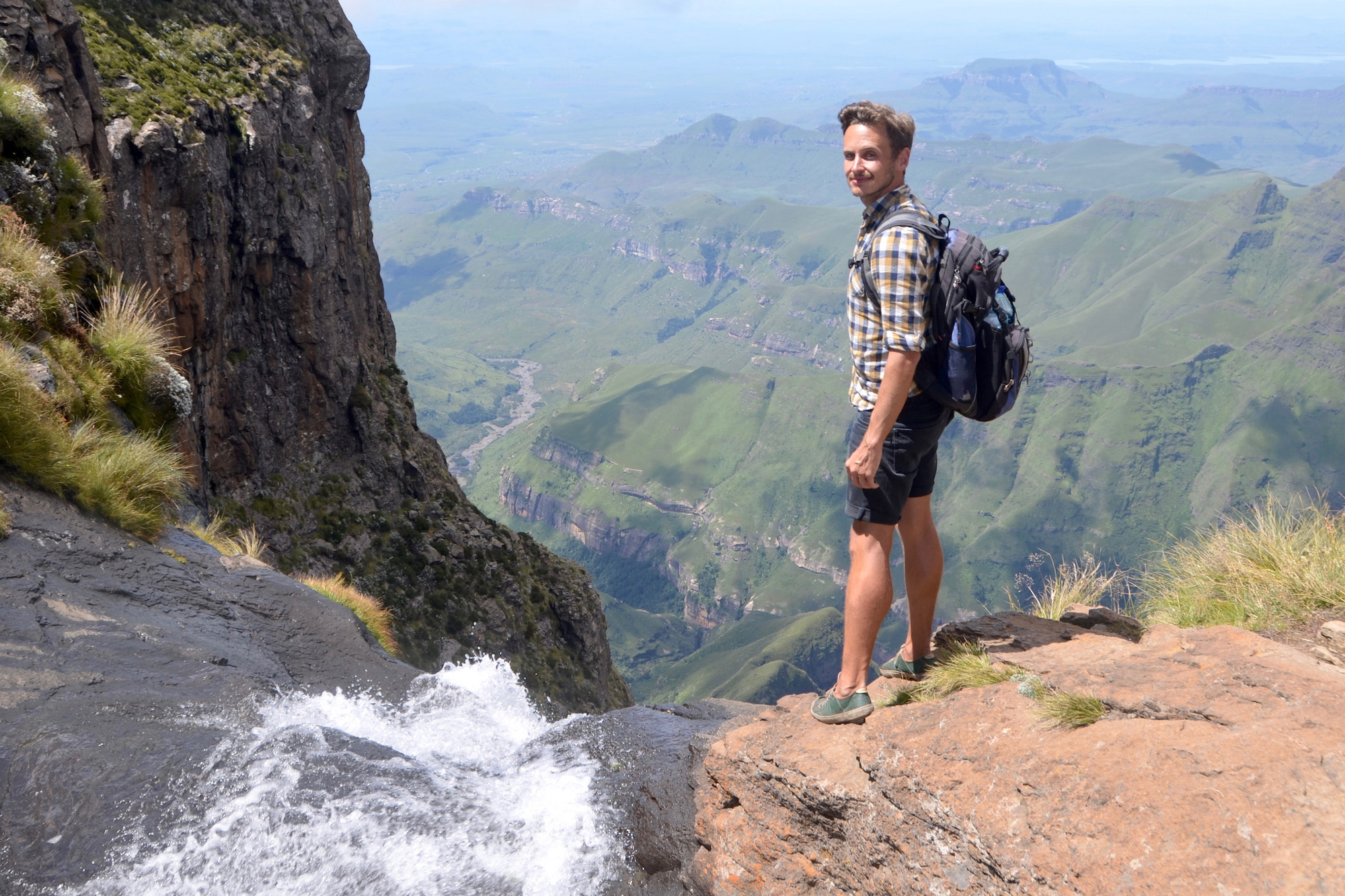 Beyond unique places in South Africa, you can also use the country as a springboard to travel to two countries landlocked by South Africa's landmass: Lesotho and Swaziland. Swaziland in particular boasts a rich cultural heritage that belies that fact that South Africa surrounds it completely, as well as its small size, but Lesotho is also extremely beautiful.
How Long Should You Spend in South Africa?
In general, I'd say the minimum answer to how long to spend in South Africa is one month, assuming you want to take a comprehensive trip. Specifically, you can structure you travels as follows:
4-6 days in Cape Town, with day trips to the Cape of Good Hope and the Cape Winelands
5-7 days along the Garden Route, including Hermanus, Knysna and Storms River
5-7 days along the Wild Coast, including Hogsback, Chintsa and Coffee Bay
2-3 days in Durban or in the Drakensberg
4-6 days in Johannesburg, Kruger and Lesotho
Of course, you can plan a shorter South Africa itinerary, assuming you're fine to stick to one city or region—Cape Town and the Cape Winelands, for example, or Johannesburg and Kruger. Likewise, longer trips are not only possible, but advisable.
Is South Africa Worth Visiting?
On one hand, the quality and quantity or places to visit in South Africa are outstanding, and far exceed what many countries in Europe and the Americas offer visits. South Africa is relatively affordable, and though some legitimate security concerns do exist, it remains one of the only countries in sub-Saharan Africa where independently travel is possible, let alone easy.
On the other hand, it's not wholly inaccurate to characterize South Africa as "Africa lite." From the fact that black (i.e. Africa) people seem conspicuously absent from many public spaces in rich parts of large cities, to the fact that I saw fewer animals during fives days of a South Africa safari than I did my first five minutes in Kenya or Tanzania, South Africa makes for a great intro to Africa—but it can feel like a let-down if you've already been elsewhere on the continent, and you might remember it as such once you do.
Other FAQ About Travel to South Africa
How many days do I need in South Africa?
I personally like to spend about a month in South Africa at a time, but you can explore the country with less time—the key is not to bite off more than you can chew. With a shorter trip—say two weeks in South Africa—you can explore Cape Town and the Garden Route, and potentially Johannesburg and Kruger; you will likely need to skip secondary destinations such as the Wild Coast and the Drakensberg. Of course, how many days in South Africa you spend will largely depend on your schedule.
What can you do in South Africa for a week?
With just a week in South Africa, you will need to choose: Explore the western part of the country, starting in Cape Town and driving the Garden Route; or start in Johannesburg and prioritize game watching in Kruger National Park (or at private reserves).
Is it safe to travel to South Africa right now?
South Africa has a high rate of both petty and violent crime, as well as poor road conditions and other endemic diseases that don't make international headlines. Even on the best day, traveling in South Africa requires awareness and prudence.
The Bottom Line
Whether you use this South Africa itinerary as a starting point or follow it verbatim, South Africa starts here. Pair a few days in Cape Town with a weekend at a winery, or follow up an urban jungle exploration in Johannesburg with an actual safari in Kruger National Park. Fill in your trip to South Africa with excursions along the popular Garden Route or lesser-visited spots like the Wild Coast and Drakensberg mountains. And, if you still feel overwhelmed, consider hiring me as your Travel Coach, and let me sweat the details.