Where is Goa? Located about 600 km south of Mumbai, India's Goa state has emerged over the past decade as one of the pre-eminent beach destinations for backpackers who travel in India, offering otherworldly scenery, delectable regional cuisine and charming, bungalow-style accommodation at dirt cheap prices.

Although Portuguese-colonial Goa is only a fraction of the size of neighboring states like Maharashtra and Karnataka, its coastline is long enough  that you should have an idea of where in Goa you want to go before you get there.
Calangute and Candolim Beaches in Goa
The northernmost stretches of Goa beach, Calangute and Candolim beaches have long been popular with foreigners who travel in India. Generally speaking, Calangute and Candolim are both more developed and more expensive than other beaches in Goa.
Another reason you might want to avoid the north Goa beach area is that North Goa beaches aren't picturesque. The north Goan coastline is decidedly straight and clear cut, leaving a barren, unbroken stretch of sand as its primary natural scenery. When I was there in March 2009, several rusty tankers were floating in the waters just off Candolim, providing a less than tranquil view as I sunned myself.
Where is Goa's best party beach? Nowhere in north Goa, that's for sure. Visitors to north Goa's beaches are generally older and the crowds you encounter visiting restaurants and bars are probably less rowdy than you are. Prices are once again higher here, so you'll be paying more than you would elsewhere and probably not enjoying yourself to the fullest extent possible.
One upside of the development is that Western amenities like air-conditioning and wireless Internet are plentiful — just be prepared to pay for them. Practically-speaking, Candolim is one hour by taxi from Goa's Dabolim Airport and an hour and a half from Magdaon Railway Station, with Calangute being about 15 to 20 minutes further. Cab fares vary, but don't pay more than Rs. 1000 to either, regardless of where your journey originates.
Palolem Beach in Goa
For my money, Palolem Beach is the most beautiful Goa beach. In fact, it's one of the best beaches I've seen in my life. A literal forest of palm trees encloses the entire half-moon shaped beach, which is crowned by a large, mountainous island at its northermost extent and several smaller, rockier ones in the south.
The Indian government requires business owners in Paloelm to take down their structures during the country's June to October monsoon season. As a result, development in Palolem has been limited to shacks and huts: The "town" of Palolem is but a single dirt road that runs through the aforementioned jungle.
Moreso than any other Goa beach, cattle, chickens, pigs and other animals roam free around the beach, largely thanks to the fact that most of the town's residents are locals rather than visiting foreigners.
Accommodation-wise, Palolem is dominated by beach bungalows, which rent for as little as Rs. 350 per night in the low season and Rs. 500 in the high season. If you don't like the price you're offered, be firm and insist that the manager honor the price you want. If he doesn't, one of the literal dozens of others on the beach will. If you visit HotelTravel.com, you'll notice that other Goa Accommodation options are available as well.
Also at Palolem's northern extent is a high cliff face which affords you a bird's eye view of the beautiful Goa beach. For easiest access, head there just before night fall, when the tide is low enough that you don't have to wade through deep water to get there. This also ensures you the perfect sunset shot, which is great if you're a sucker for sunsets like I am.
If you're in search of some modernity, the Cafe Inn sits just north of the path that connects the beach to the town's main road and in addition to a selection of fresh sandwiches and salads, offers complimentary high-speed Internet to all its customers. Need caffeine near the southern end of the beach? Hit up "Titanic," a coffee shop mysteriously devoid of kitsch from either the 1997 movie or the 1985 wreck discovery.
A taxi from the railway station takes about 30 minutes or an hour from Goa airport and should cost you no more than Rs. 1100 from the airport or Rs. 500 from the railway station if you order one at the official, government taxi stand.
Where is Goa's most beautiful beautiful? It's definitely Palolem Beach.
Agonda Beach in Goa
Agonda is located just a few miles north of Palolem. Many of the earthier backpackers I met while chilling in Palolem were insistent that it was better than its (slightly) more popular cousin.
Although Agonda is certain more private and secluded a Goa beach than Palolem, I don't particularly find it interesting or beautiful enough to recommend you stay there. Rather, rent bikes from any shop along Palolem's main beach road and enjoy the relaxing ride through the jungle to get there. But watch out: You can get killed quite easily if you aren't paying attention.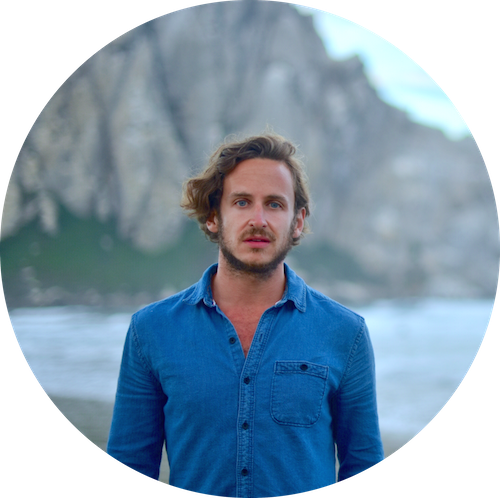 &nbsp informs, inspires, entertains and empowers travelers like you. My name is Robert and I'm happy you're here!