Is Palolem Beach worth visiting? This question is one I didn't ask prior to my first trip to India, way back in 2009. While I eventually came upon a Goa beach that was the picture of paradise, literally and figuratively, I did to visit some real stinkers in the process of finding it.
Of course, whether you've already chosen a beach and are looking for the best place to stay in Goa, or are actually still deciding between North Goa (god—no!) and South Goa, you'll find some very valuable tidbits in the next few paragraphs.
I'll also be sharing some Goa beach images, though I imagine these will do very little, other than inspire you to book your ticket even sooner than you were planning on doing in the first place.
Where to Stay in Palolem
The best place to stay in Goa depends on where you are—and I'm not just talking about the name of the beach. I mean where you are as a traveler, in terms of budget, travel style and beyond. Frankly, the first few times I visited Palolem, I simply turned up near the southern end of the beach in a taxi or tuk-tuk, and settled into the first coco-hut I could bargain down to 750 rupees or lower.
If you're not 34 like I was then, or simply developed standards at a much younger age than I did, you can enjoy accommodation that ranges from comfortable (i.e. air conditioning) to downright luxurious on Palolem Beach. The boutique Shawnels Beach Resort is chic, comfortable and centrally-located, while Palm Forest is downright opulent, as least by Palolem Beach standards.
Why Palolem Beach is the Best Beach in Goa
It's a f*cking palm forest
Not only one of the best beaches in South Goa, I consider Palolem to be among the best beautiful beaches in the world. Westward-facing, perfectly semi-circular and with a god damn palm forest behind its sparse construction on all sides, Palolem is pretty much the picture of paradise, at least for a kid who grew up in the freezing Midwest.
Palolem feels foreign, but familiar
Palolem has a somewhat questionable reputation—the Goa beaches for foreigners—but don't let that dissuade you. Although you will indeed see travelers from all over the world, including some truly insufferable surfer bros and yoga babes, there's nothing familiar about seeing the rough waters of Indian Ocean through thick palm forest—not for the first time, not for the fiftieth.
You can sleep literal steps from the beach
When it comes to where to stay in Goa, basically no other beach besides Palolem has as much accommodation as close to the beach. While most of these places are bare-bones (fun fact, due to the extent of the monsoon here, permanent construction is banned—basically the entire beach is destroyed and re-built every year), there's nothing more luxurious than waking up to the sound of waves.
There are plenty of places to get lost
Whether you're searching for the best beaches in Goa for honeymoon (and romantic places to get lost) or simply want to escape the crowds, Palolem has you covered. Hike up to the viewpoint at the north end of the beach, take a private boat ride to deserted butterfly beach or grab a book and sun yourself on the massive rocks just offshore at low tide. Whatever strategy you take, Palolem Beach can be surprisingly tranquil.
It's Been Special to Me for More than 10 Years
Still doubt whether Palolem is the best beach in Goa? If it wasn't, would someone as well-traveled as me really go back again and again for more than a decade? Sure, there are beaches with bluer waters, whiter sand or objectively fewer crowds, but I've still never stepped onto a beach as particularly beautiful as Palolem—and I doubt I ever will.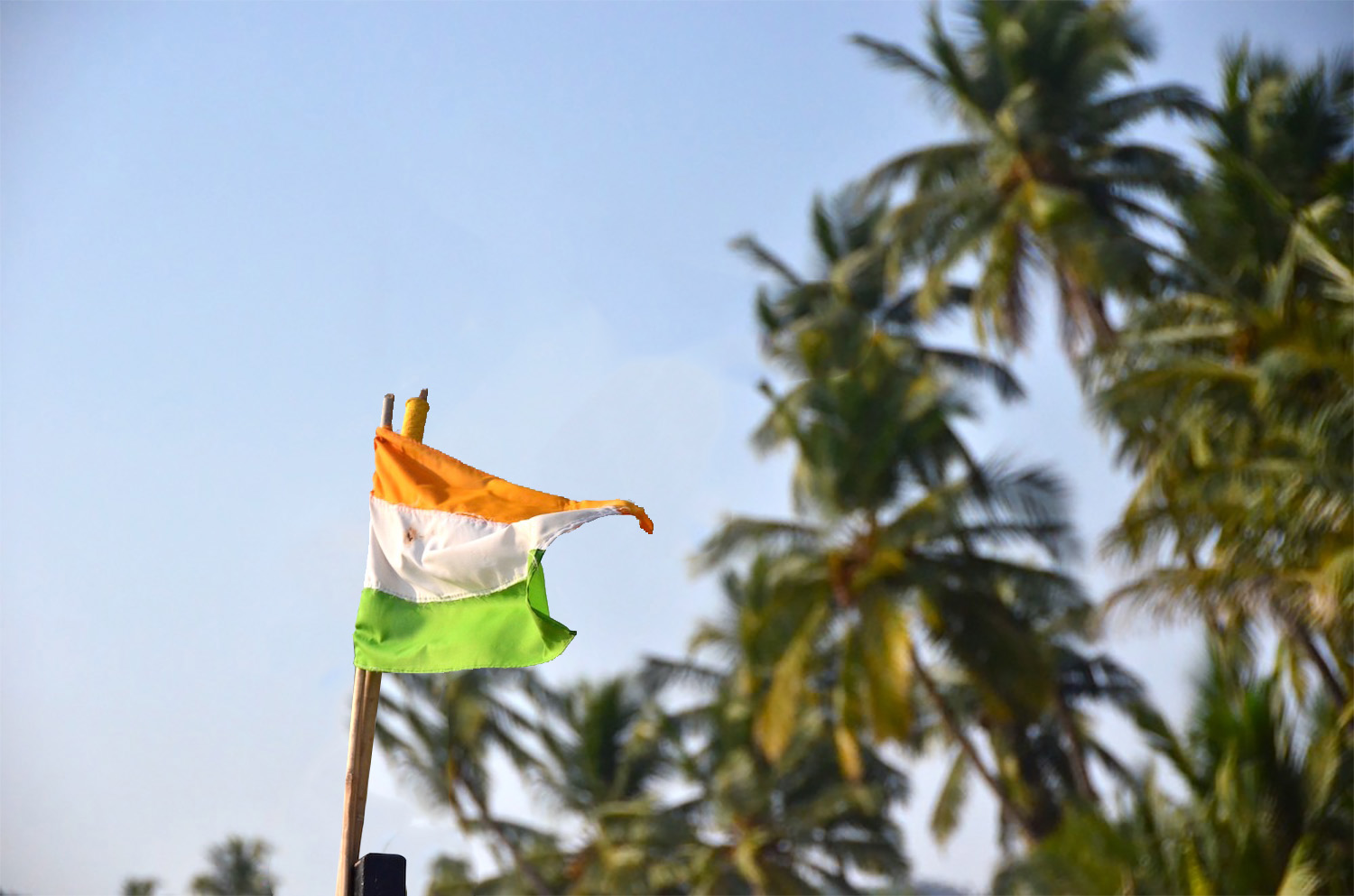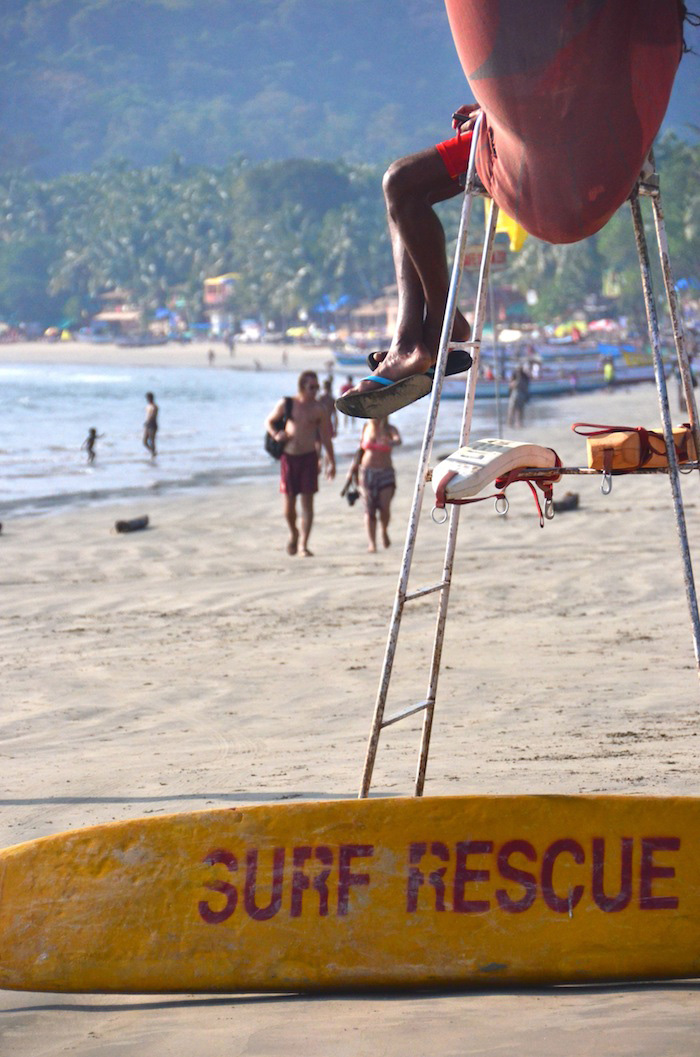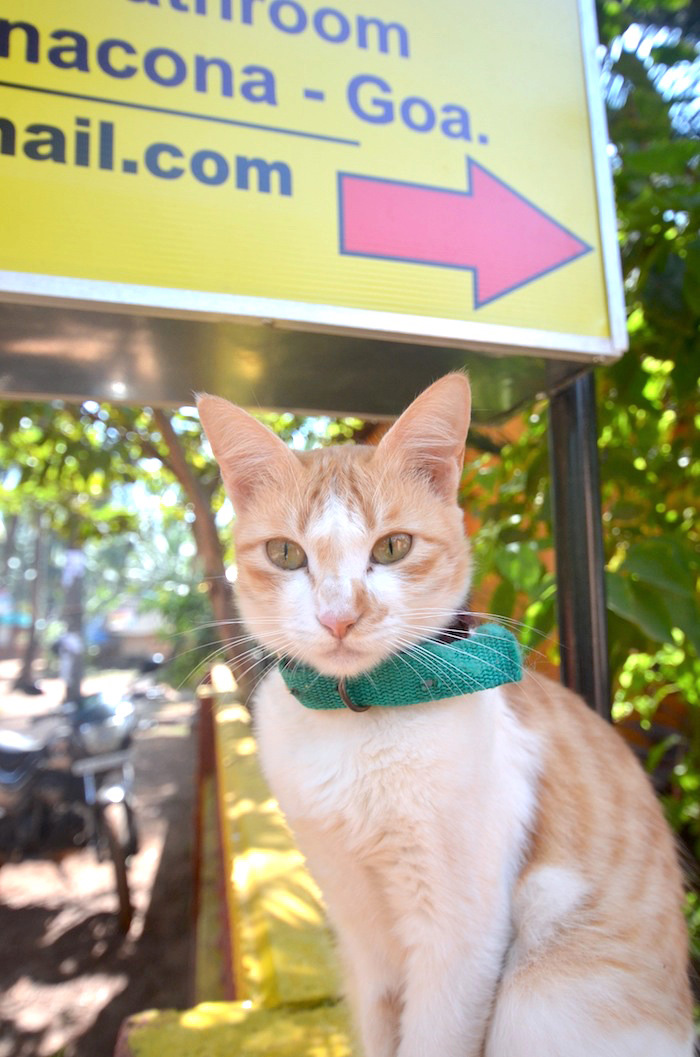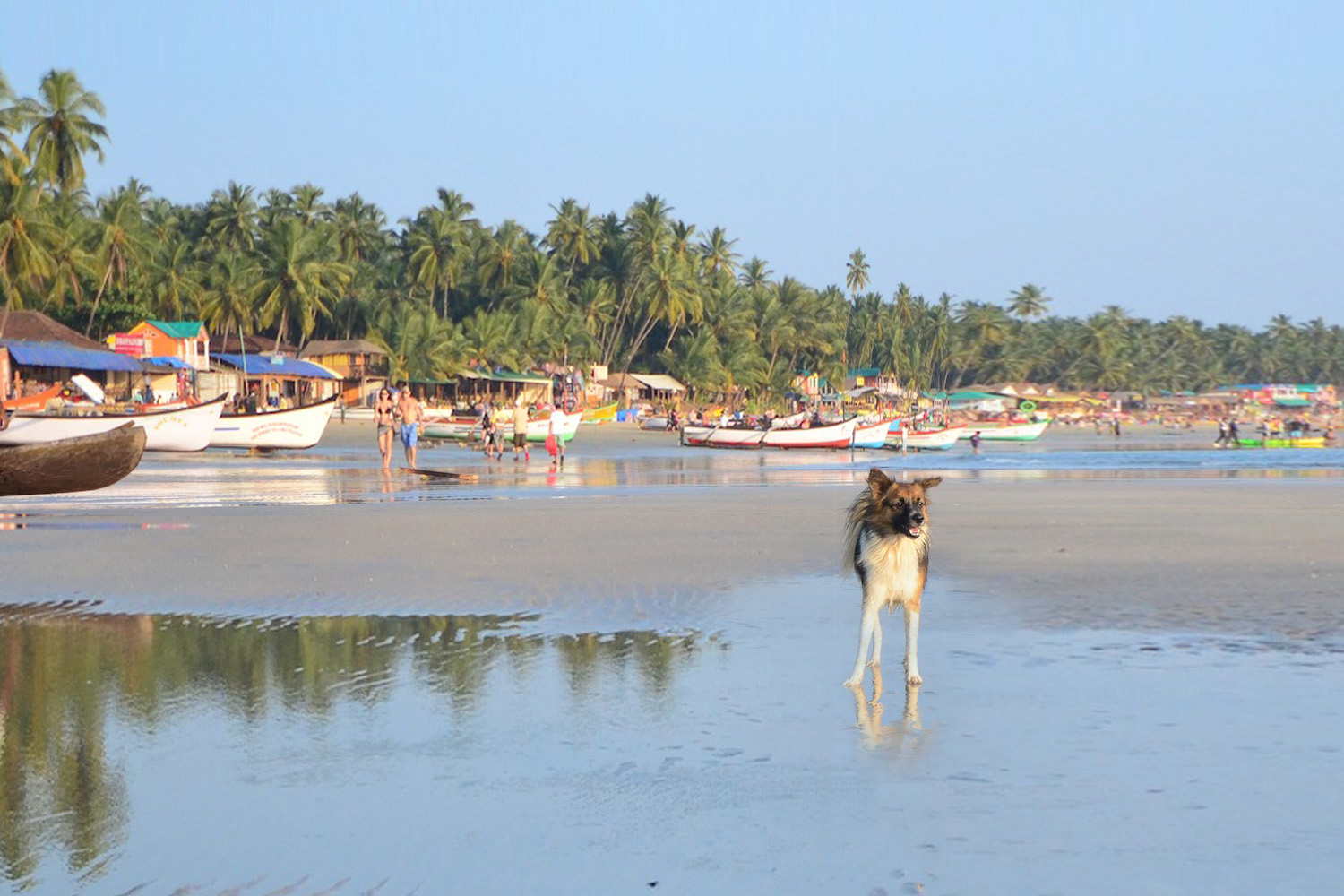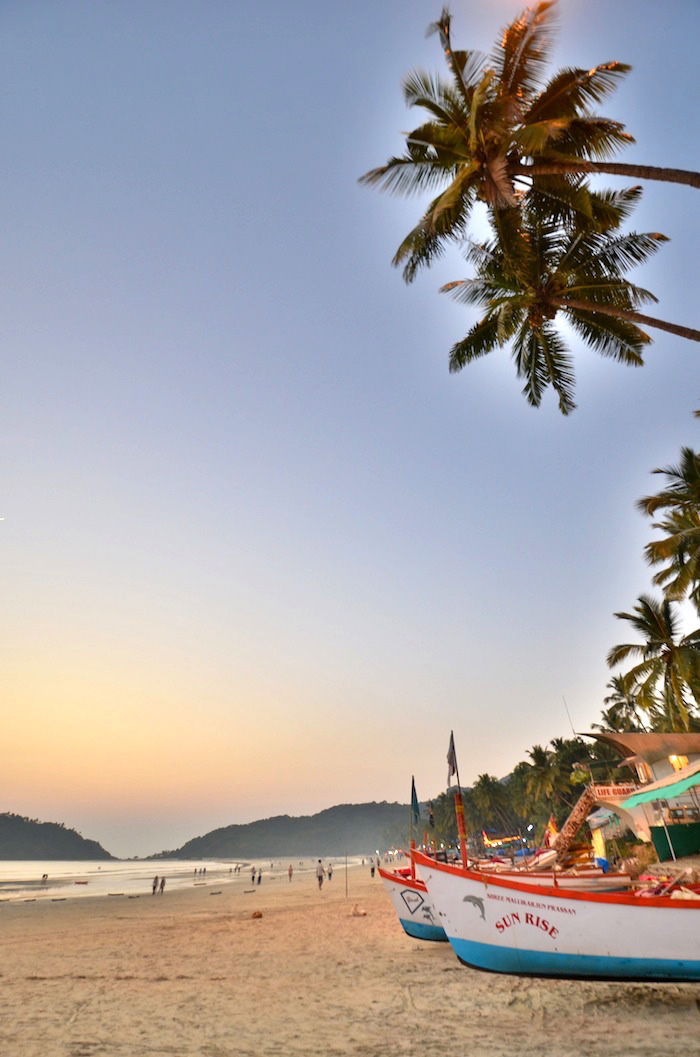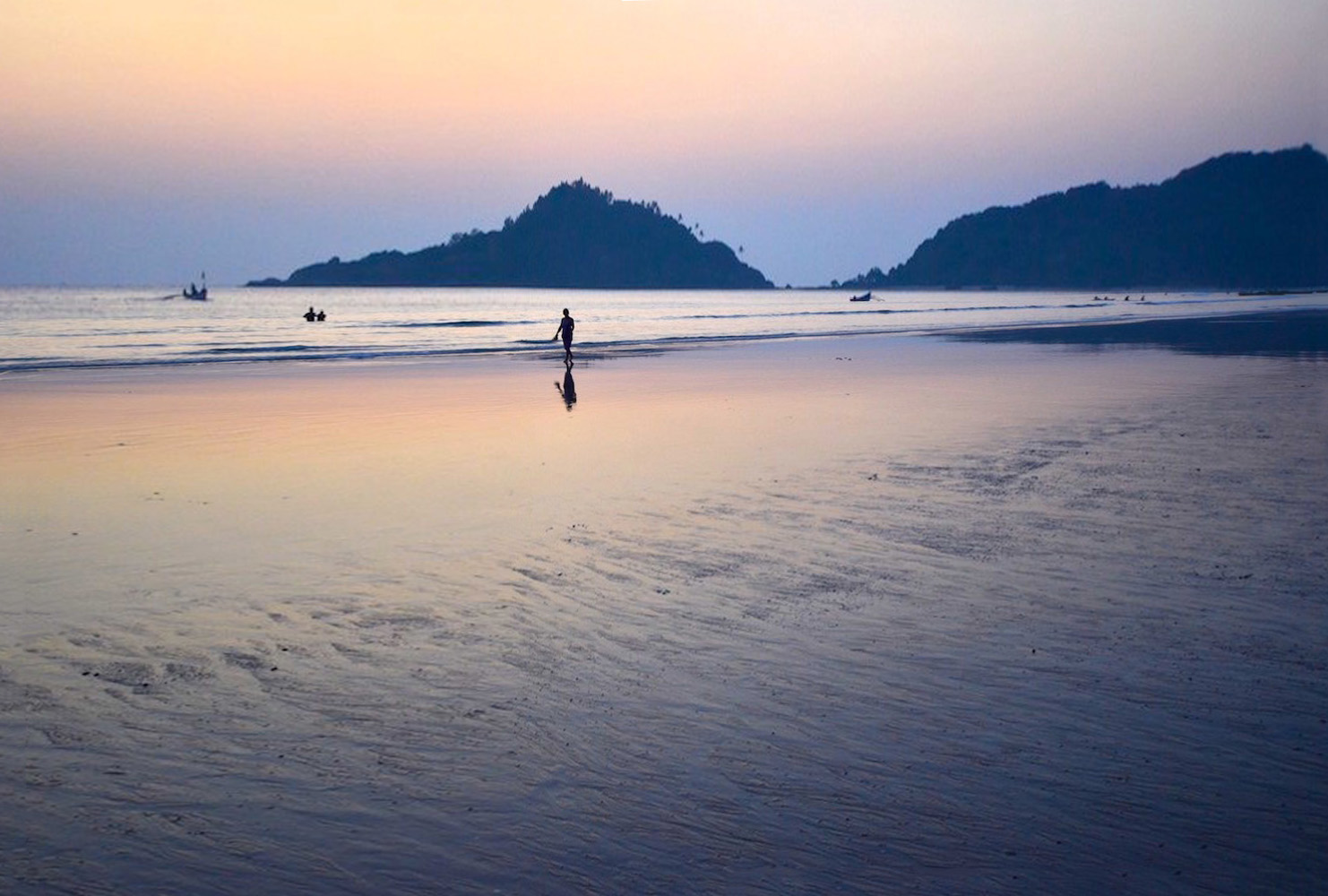 Not-So-Great Goa Beaches
Whether you stay in Palolem beach huts or at one of the bougier places I listed a few paragraphs up, Palolem Beach is the queen of beaches in Goa, as far as I'm concerned. With this being said, several beaches in Goa (mostly in the north) did little to impress me.
Calangute: Ugly sand and no trees to shield the blinding sun
Anjuna: Similar to Calangute, but with the added nuisance of techno parties
Caranzelem: Not terrible, but not spectacular
Majorda: Managed to feel both barren and overcrowded, if that's even possible
On the other hand, I find that several beaches in the vicinity of Palolem Beach lived up to its more or less, from Agonda (which is in Goa) to Karwar, which is located farther south in the state of Karnataka.
Goa Beaches vs. Kerala Beaches
If you follow traditional travel wisdom, you might assume that even the best beaches in South Goa are unable to hold a candle to those farther south in India, especially those in famed Kerala. While it's true that Kerala has some beaches (namely Varkala) that are truly spectacular, they're much dirtier than Goa's, which is sort of crazy when you consider Kerala's reputation RE: being clean.
One reason for this might be that while Goa beaches for foreigners have accommodated visitors for decades, many spots in Kerala are just now getting popular for overseas tourists. As a result, I try to give the benefit of the doubt where possible. Maybe authorities in Varkala simply haven't found a place to store the tons of plastic waste yet?
Other FAQ About Goa Beaches
How can I spend 3 days in Goa?
If you're visiting Goa during a larger trip to India, I recommend you spend all three of your days in Goa lounging on the beach. On the other hand, if you're feeling more energetic, you can also spend a day in the state's colorful, Portuguese-colonial capital of Panaji, which is located near the airport.
Which is the cleanest beach in Goa?
In addition to being one of the cleanest beaches in Goa, Palolem Beach in the southern part of the state is the most beautiful. By contrast, many northern beaches lack vegetation, which gives their vast expanses of exposed sand an almost cold, uninviting feed.
Which part of Goa is best?
I prefer South Goa, and in particular Palolem Beach, which is the last major place to stay in Goa before crossing southward into Karnataka state. Other nice beaches in this part of the state include Agonda, which is to the north, and Karwar, which is technically in Karnataka but is also lovely.
The Bottom Line
Is Palolem Beach worth visiting? Certainly, it's the best beach in Goa, but I encourage you to explore others. With this being said, I'd mostly avoid North Goa (at least for beaches—Portuguese-colonial Panaji is definitely worth a visit) and veer south, venturing down into Karnataka, in fact, if you've got the time and inclination. Speaking of which, I imagine you'll also like the beaches of Kerala, assuming you head down that far in India. Make sure to consider hiring me as your Travel Coach if you're feeling flummoxed as you outline the contours of your India trip.