I didn't enjoy my first 2 weeks in Costa Rica very much. The scenery was beautiful—the people, too—but I found the cost of traveling in Costa Rica, monetarily and otherwise, to be much too high, considering the quality of the country's infrastructure, accommodation and other facilities. And the fact that they put my least favorite condiment on fucking everything.
But I hate leaving a country with a bad taste in my mouth, especially one of mayonnaise, so I decided to return, and build upon my two weeks in Costa Rica. While some aspects of the country still frustrated me, I found myself a great deal more present in my surroundings, and appreciative of them—specifically, how dramatically they changed. I remember transitioning between at least a dozen distinct ecosystems between San Jose and Costa Rica's Caribbean coast, a distance of less than 100 miles.
I look forward to exploring more things to do in Costa Rica in the future, both because it will allow me to build on what I've written thus far and also, to jettison my initially lukewarm impression of the country. Whether or not you closely follow my 2 week itinerary, Costa Rica starts here.
Practical Matters
When to visit Costa Rica
If you've only got 2 weeks in Costa Rica, particularly if it's your first trip, you'll want conditions to be perfect. On this front, there's good news and bad news. The bad news is that since Costa Rica straddles two coasts and is highly mountainous, the country has countless micro-climates—there's not so much one rainy season as there are a million different one! The good news is that almost any day can be sunny, as well, so you're guaranteed a good variety of weather whenever you visit Costa Rica.
TIP: Visit natvisa.com to learn whether you need a visa for Costa Rica.
Accommodation in Costa Rica
The land of Pura Vida offers a wide range of accommodation, from Costa Rica hostels to five-star luxury; from beach bungalows to all-inclusive beach resorts; and from homestays to one of the most extensive Airbnb networks I've seen outside the US. Choice notwithstanding, I don't find the quality of hotels in Costa Rica to be extremely impressive at any level, particularly considering the cost. There are a few gems, however, such as Hotel Linda Vista (which offers a priceless view of Arenal Volcano) or the oceanfront Villas Alturas in Dominical.
How to get around in Costa Rica
Should I rent a car in Costa Rica? No—you should rent a 4×4. The condition of roads in much of Costa Rica, particularly roads leading to the country's most stunning natural treasures, is deplorable. I rented a Hyundai Accent on my first trip to Costa Rica and, had it not been for the amazing rental car protection of my American Express Platinum card, I'd have had to pay thousands of dollars to cover the damage Costa Rica's horrendous roads did to it. Alternatively, use Costa Rica's extensive (but slow) bus network, or take domestic flights using a carrier like Nature Air during your two weeks Costa Rica itinerary.
Money, costs and communication
Is Costa Rica expensive? Speaking of cost, yes, Costa Rica is expensive. I remember paying almost $100 for a very simple beach bungalow in a sleepy town on the Pacific Coast, for example, one that would've cost no more than $20 in India or Thailand—and those probably would've been nicer! Food is also rather expensive: Unless you eat at a super tico place, plan on spending at least $10 per meal. Buses are cheap, but you get what you pay for; a rental car will cost between $50-100 per day, while gas prices are similar to what you'd pay in Europe. You're increasing your chances of an amazing trip to Costa Rica, two weeks or otherwise, by preparing for this eventuality.
In terms of communicating during your two weeks in Costa Rica, we can approach this both figuratively and literally. Literally speaking, it's much better if you know some Spanish, even if many Ticos have good English. Figuratively, you will definitely want to get a Costa Rica SIM card before you exit the airport—WiFi here is frequently unreliable.
Places to Visit During 2 Weeks in Costa Rica
San José and/or Liberia
You may or may not pass through San José during your two weeks in Costa Rica—many flights, particularly those from North America, arrive in Liberia, a smaller and much less congested city in the northwest of the country.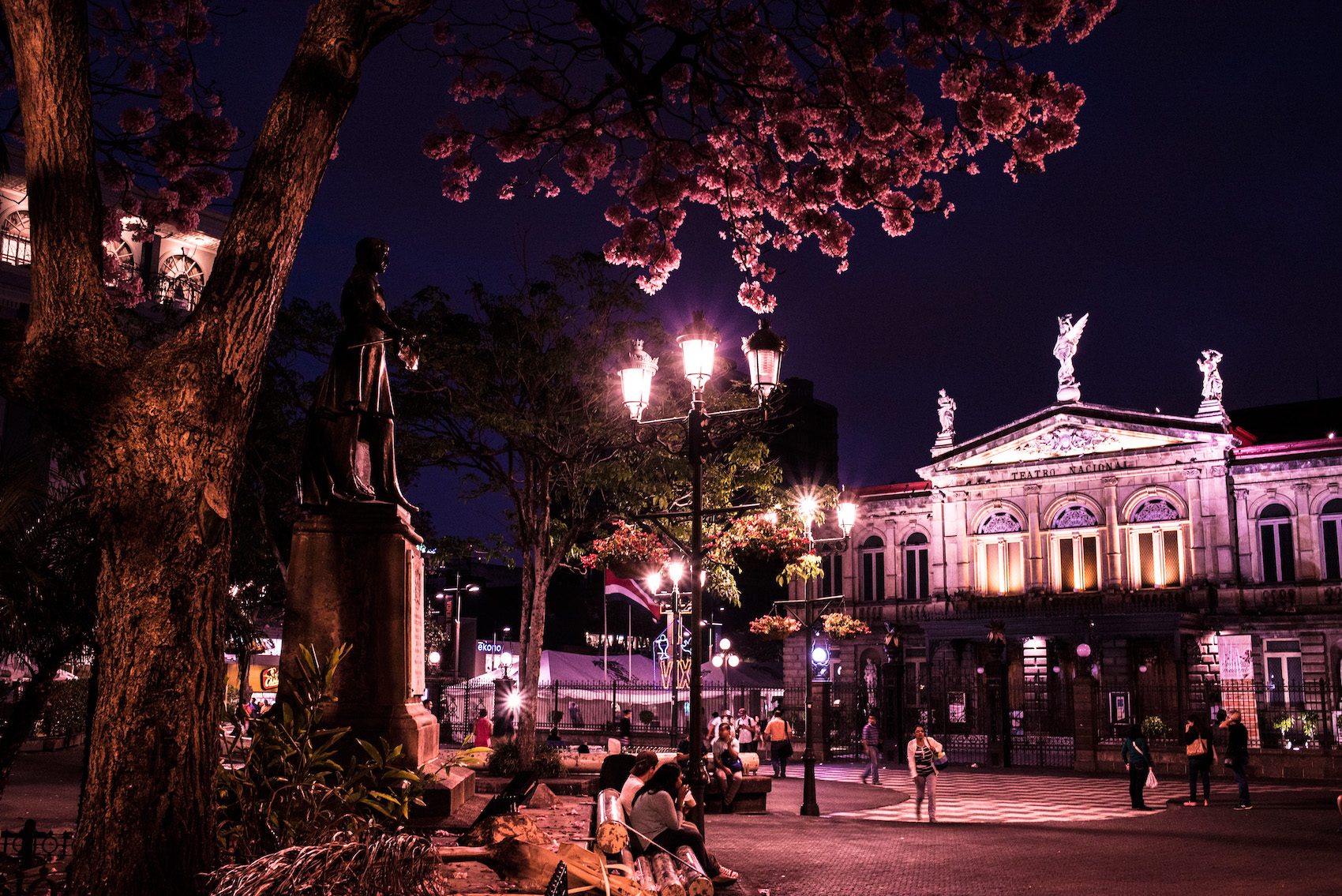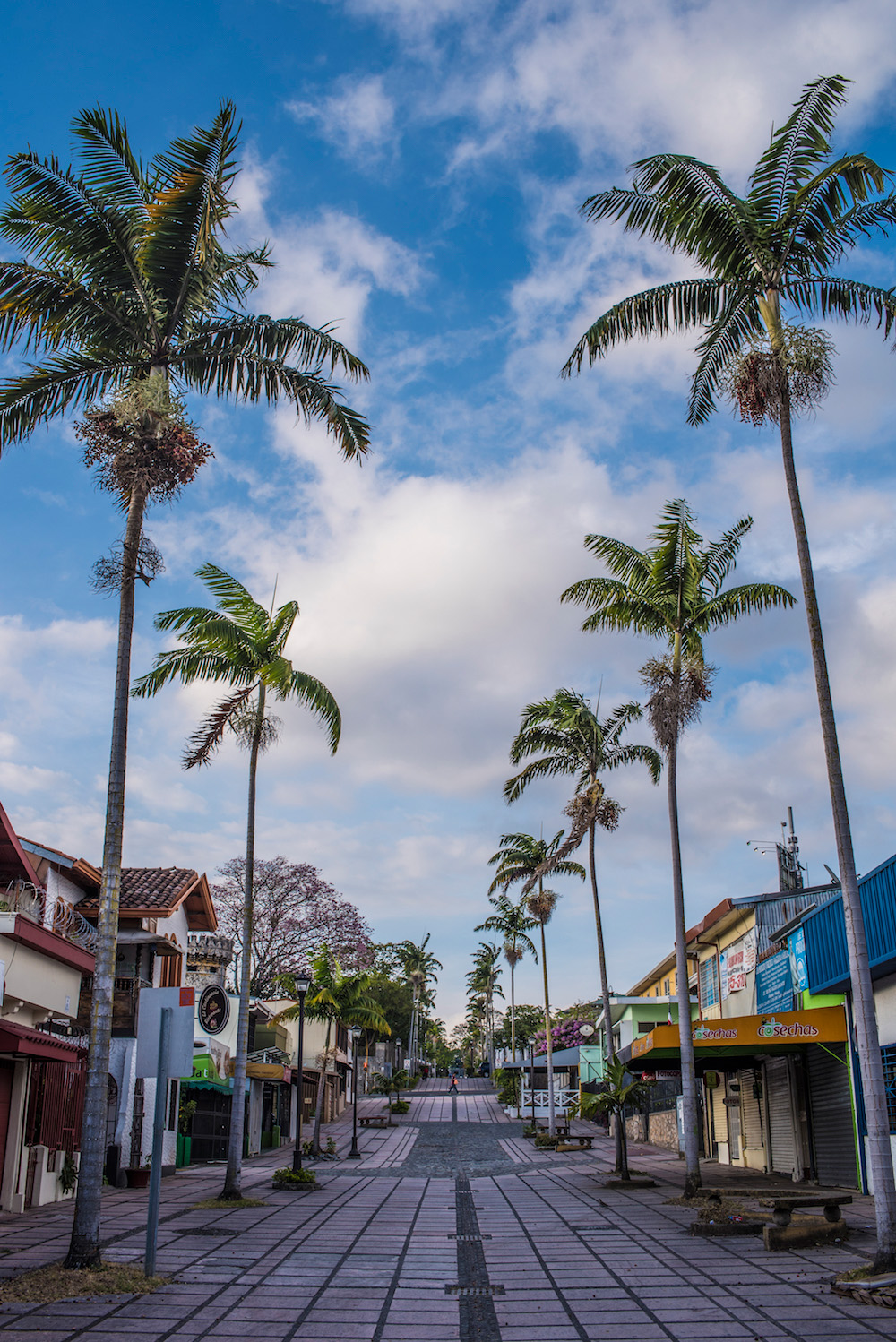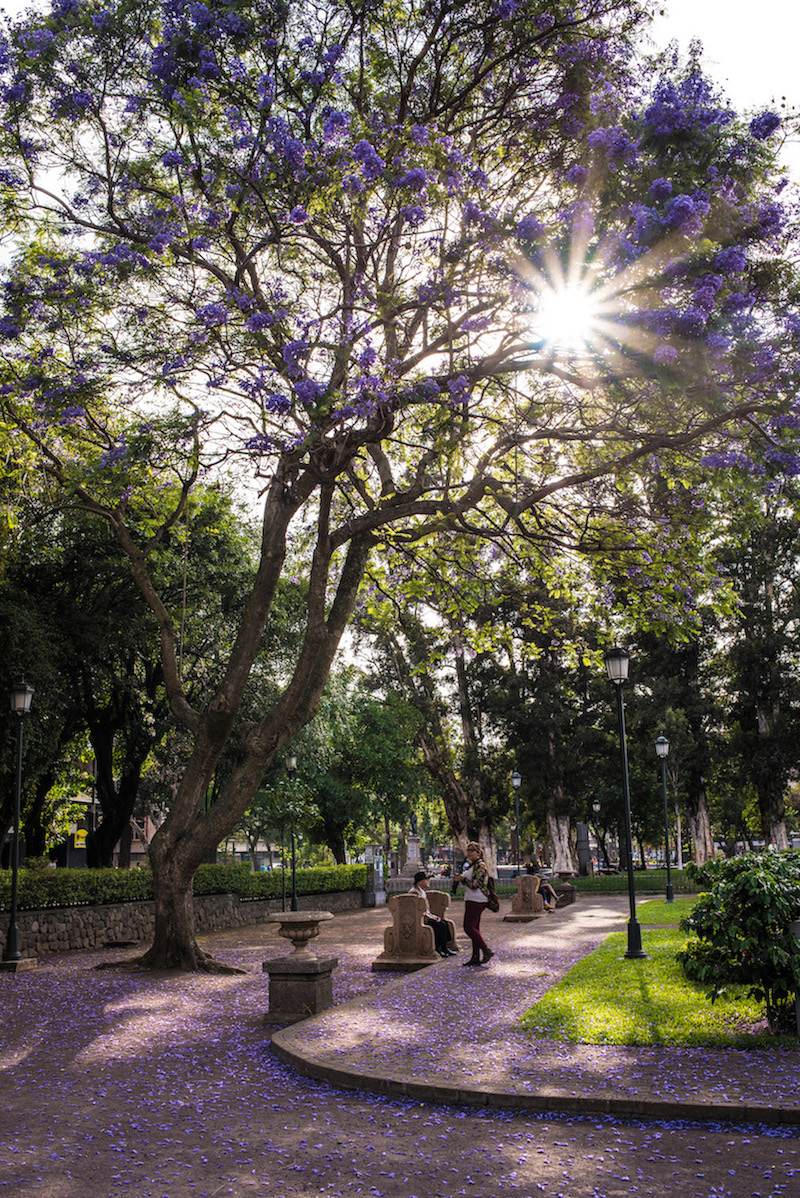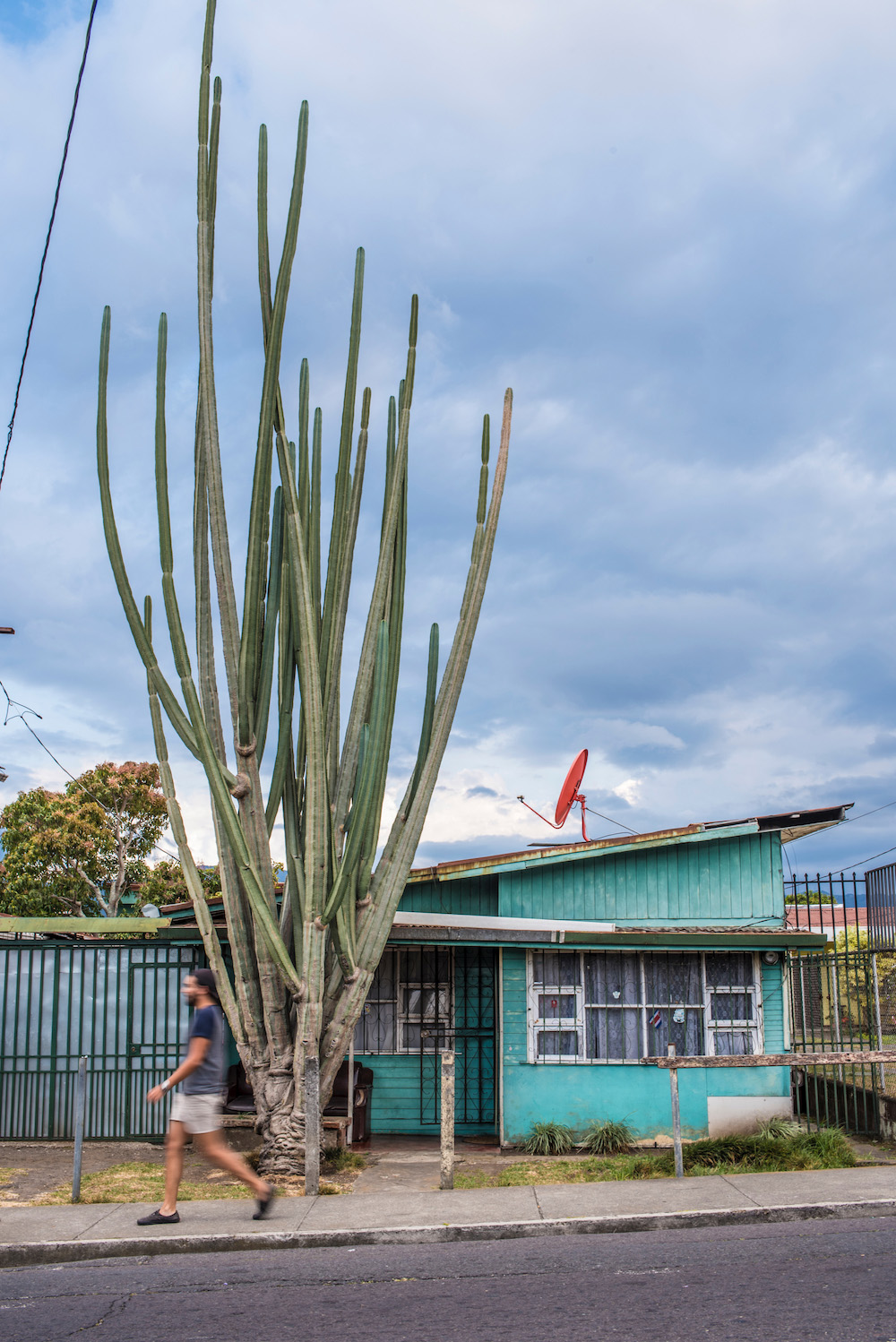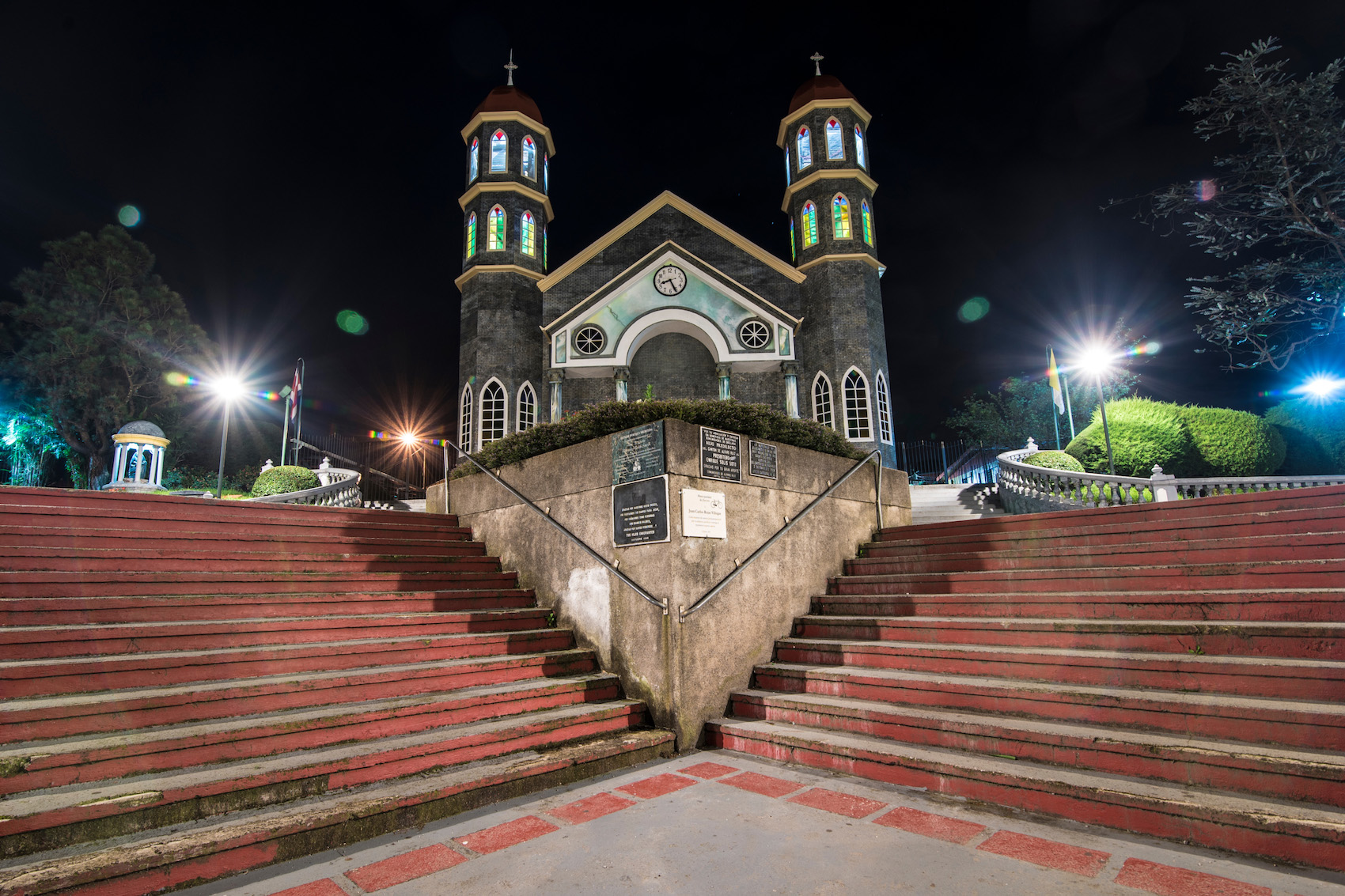 No matter which city serves as your entry point for your Costa Rica 2 weeks trip, you shouldn't expect much—Costa Rica does rural much, much better than it does urban, although San Jose's city center is colorful and eclectic (it even has its own China Town!), while cute towns around it like Cartago and Zarcero also deserve honorable mentions. Regardless, I wouldn't recommend devoting more than 1-2 days of your two weeks in Costa Rica to either of the country's "big" cities.
Mountains and Volcanoes
To be sure, whether you arrive in San José or Liberia, the first stop of your Costa Rica travel itinerary should be either a rental car agency or bus station: It's time to head for the hills! Both of Costa Rica's main tourist hubs allow for easy access to the breathtaking mountain scenery of the country, much of which is dotted with volcanoes.
If you land in San José, the two most easily accessible volcanoes at Volcan Poás and Volcan Irazú. You could also hit up Volcan Turrialba, which is a bit further east than the other two, although that (along with nearby Rio Pacuare) might be better saved for your journey to Costa Rica's Caribbean Coast, at least if you're driving your own car. If you've get an early start, you can combine a trip to Volcan Poás with a hike at the magnificent Bajos del Toro waterfall.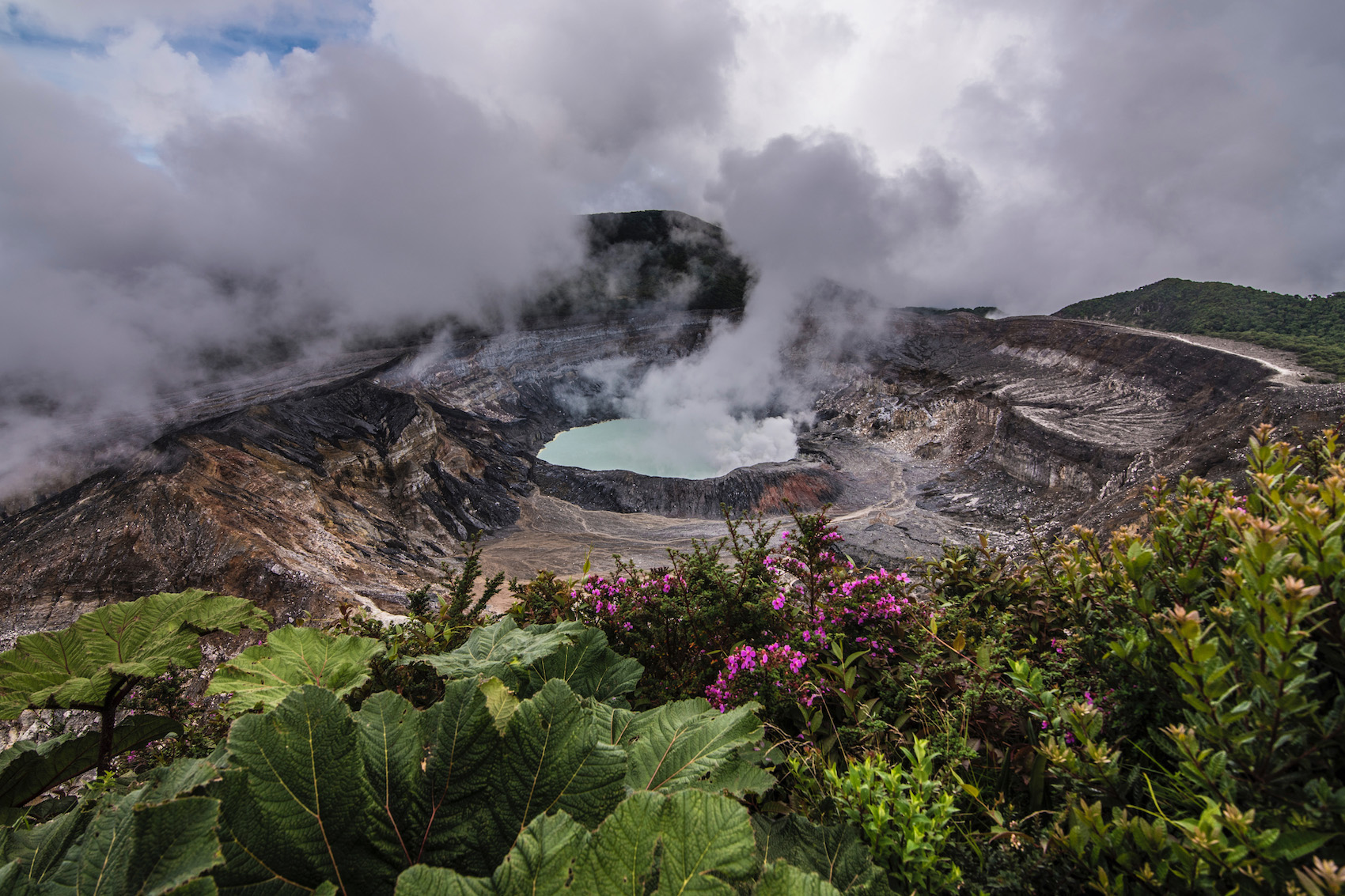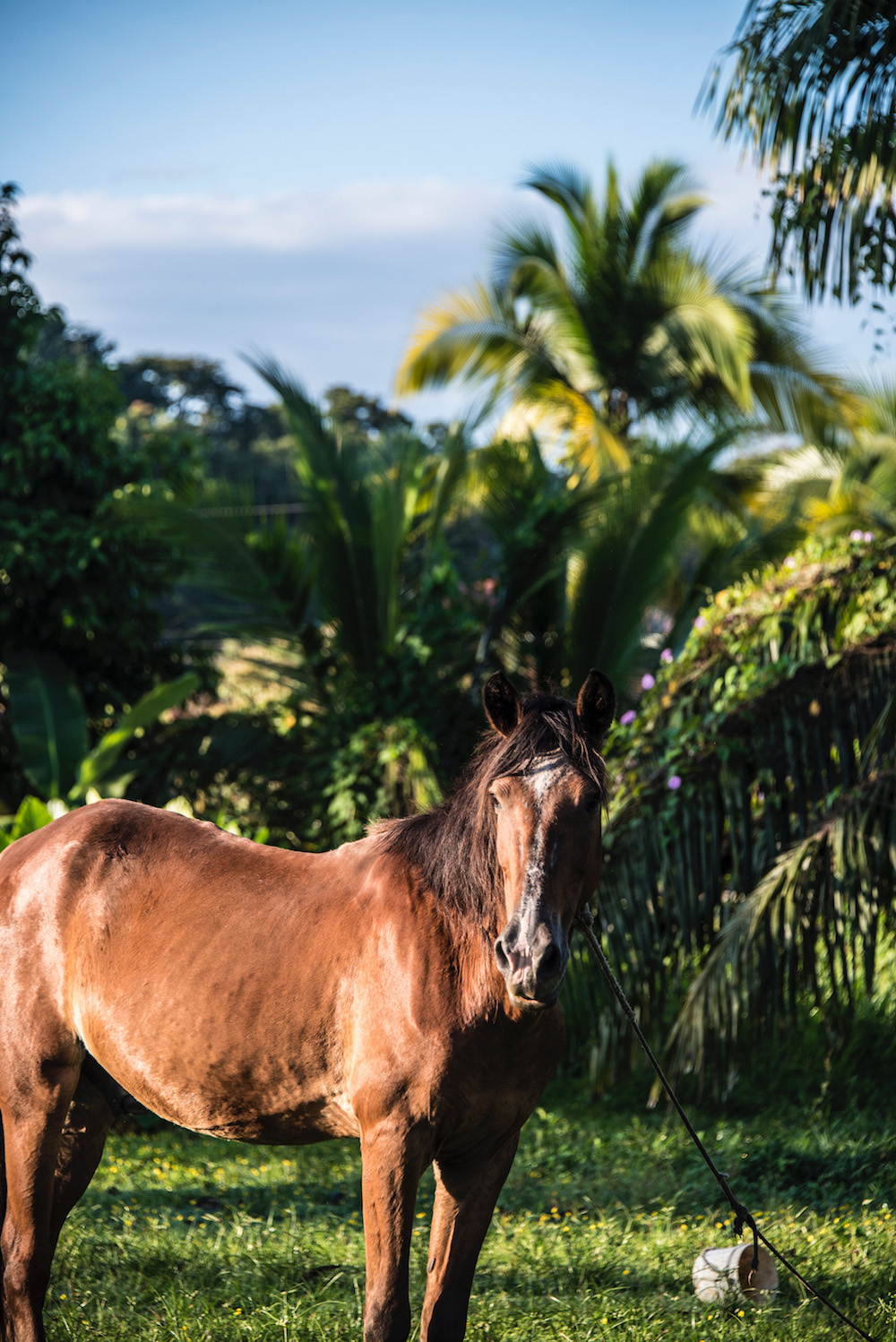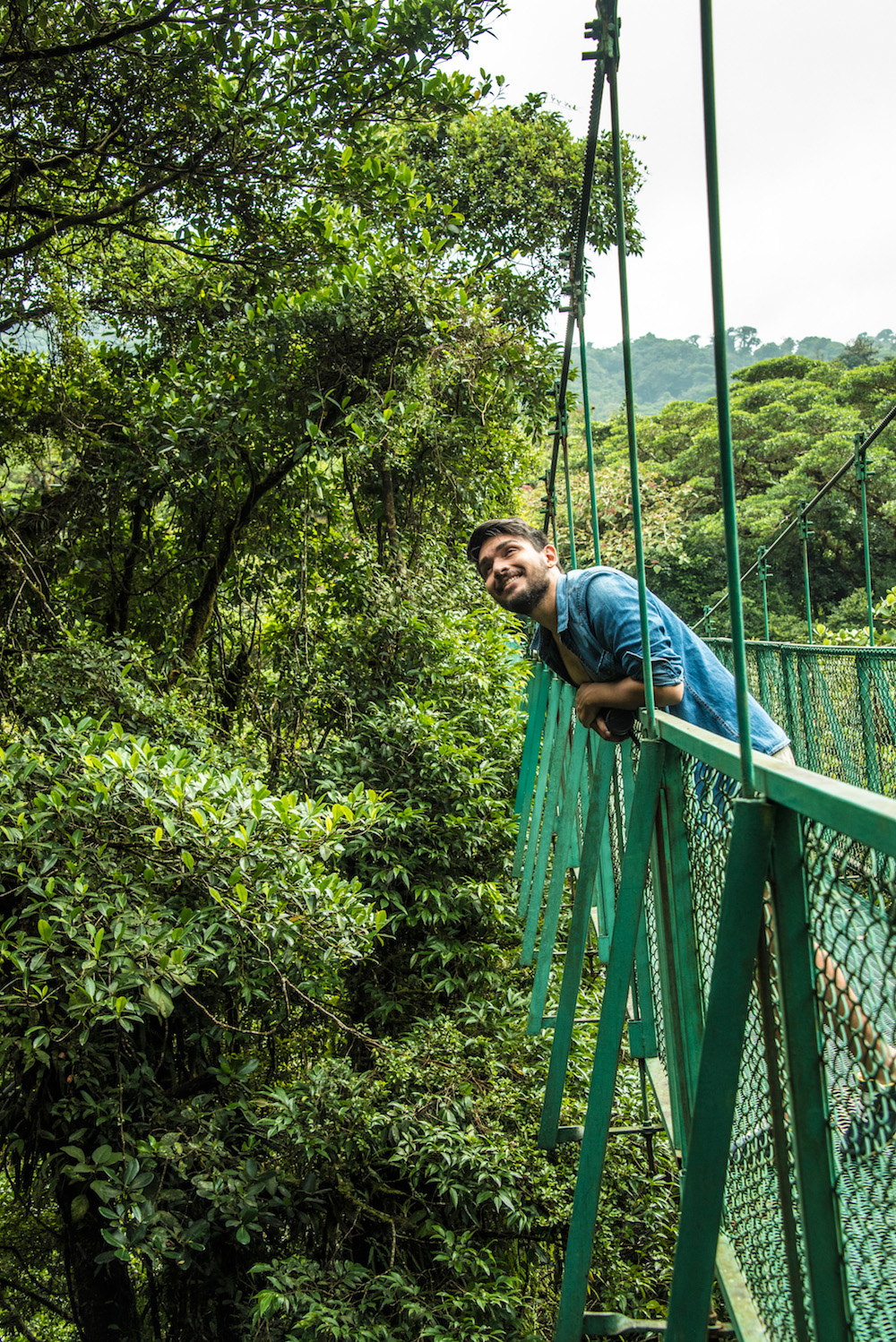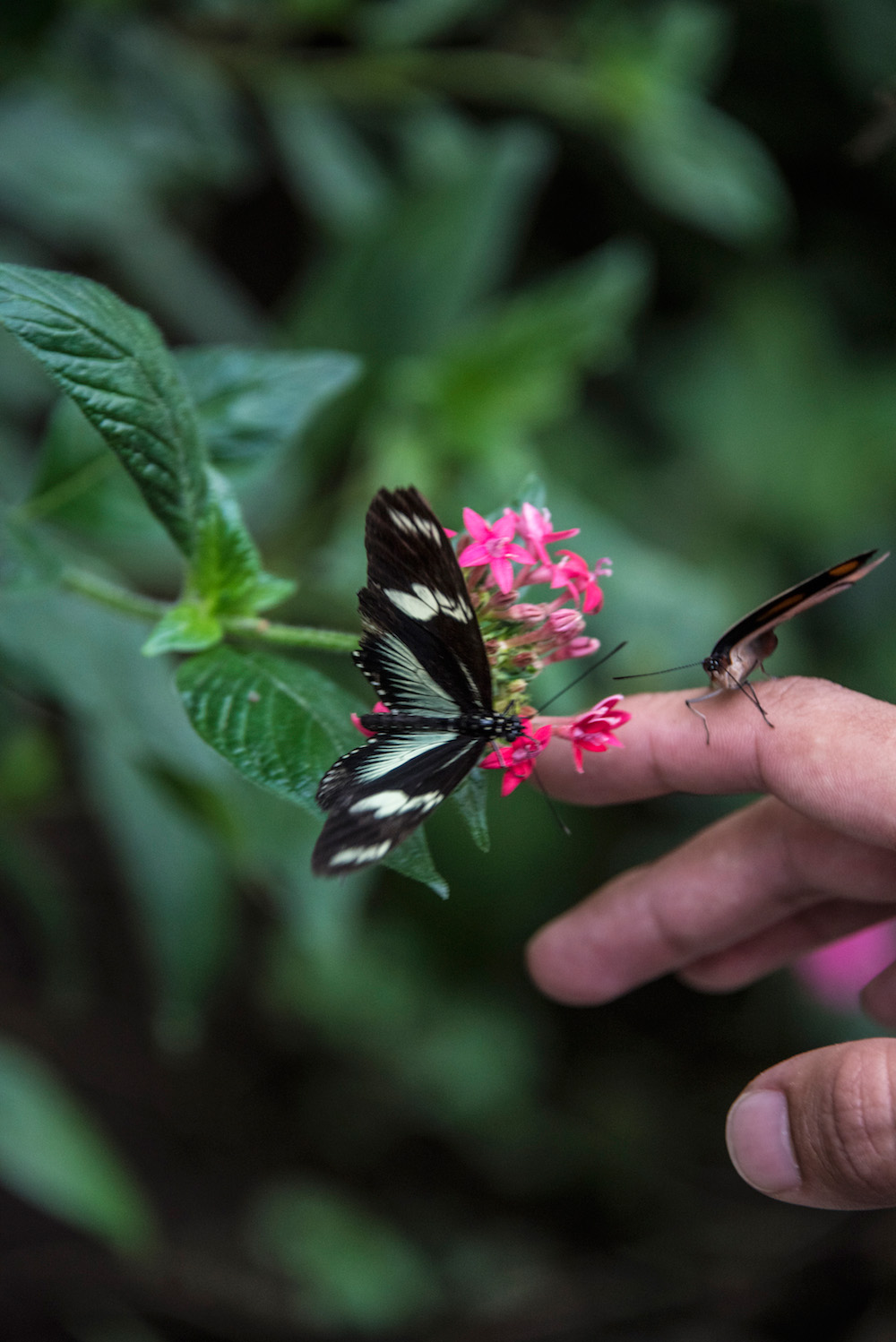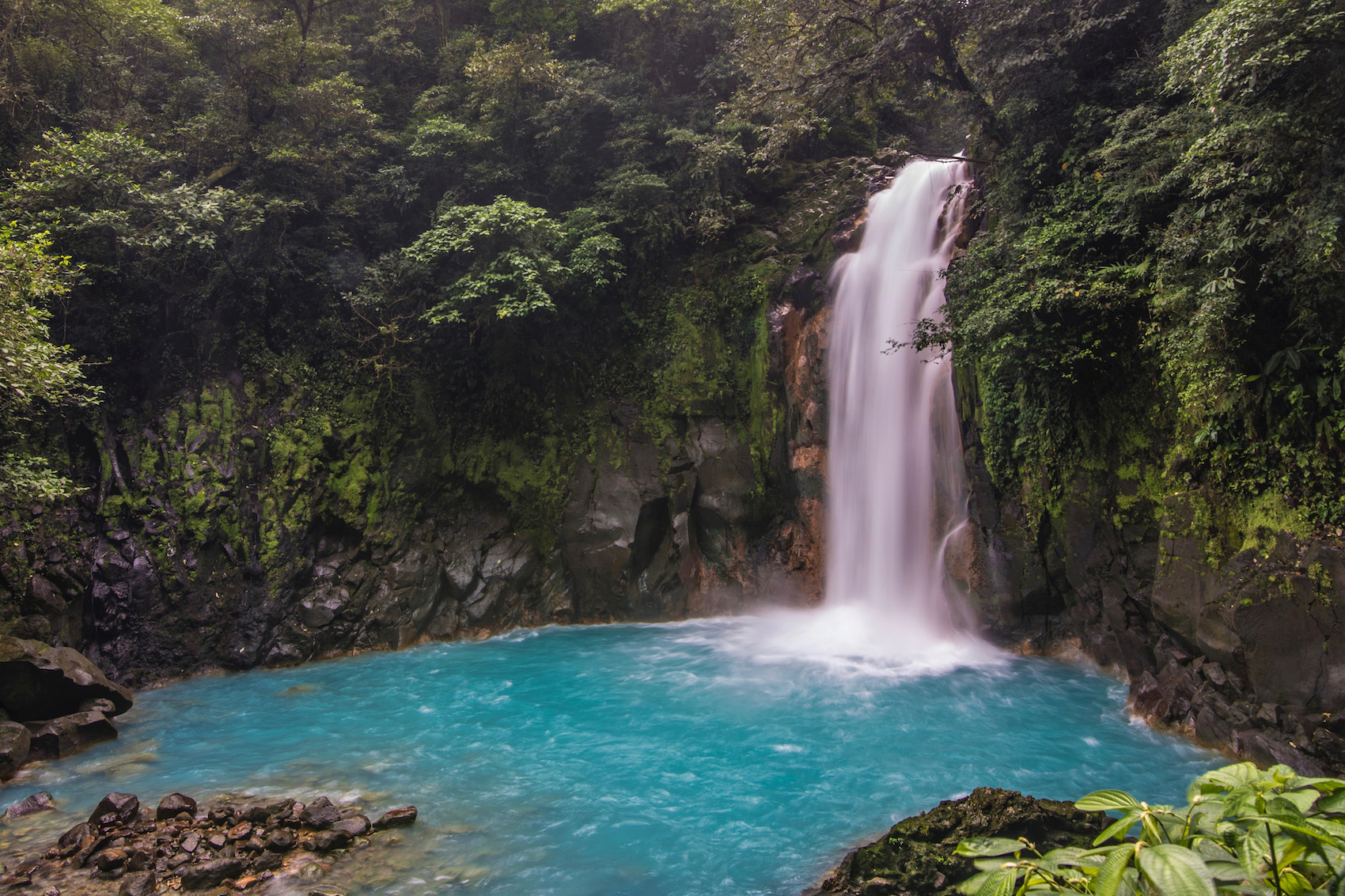 Landing in Liberia better positions you to visit Volcan Arenal first on your vacation in Costa Rica, although it's also relatively easy to visit from San Jose. Likewise, Liberia is closer than San José to the magnificent Rio Celeste, which might be home to the bluest water I've ever seen, even if its waterfall is slightly less imposing than Bajos del Toro.
Cap off the volcano and waterfall experience of your Costa Rica itinerary 2 weeks (or longer) with at least two days in Monteverde Cloud Forest which, I'm going to warn you, looks much closer on the map than it actually is—damn shit roads! Stay at the beautiful Rainbow Valley Lodge, if it still has availability, that is.
The Pacific Coast
Descend out of the Cloud Forest and back to sea level, then head west toward Puntarenas. Bypass the city for now (I find it serves better as an epilogue for your Pacific Coast adventure, rather than a prologue—watch sunset before you head back to San José, preferably while sucking down a chilly Churchill), then drive or walk onto a ferry bound for the Nicoya Peninsula. It's about 90 minutes from where the ferry lets you off to Santa Teresa, which is a beautiful spot I found while planning a Costa Rica trip.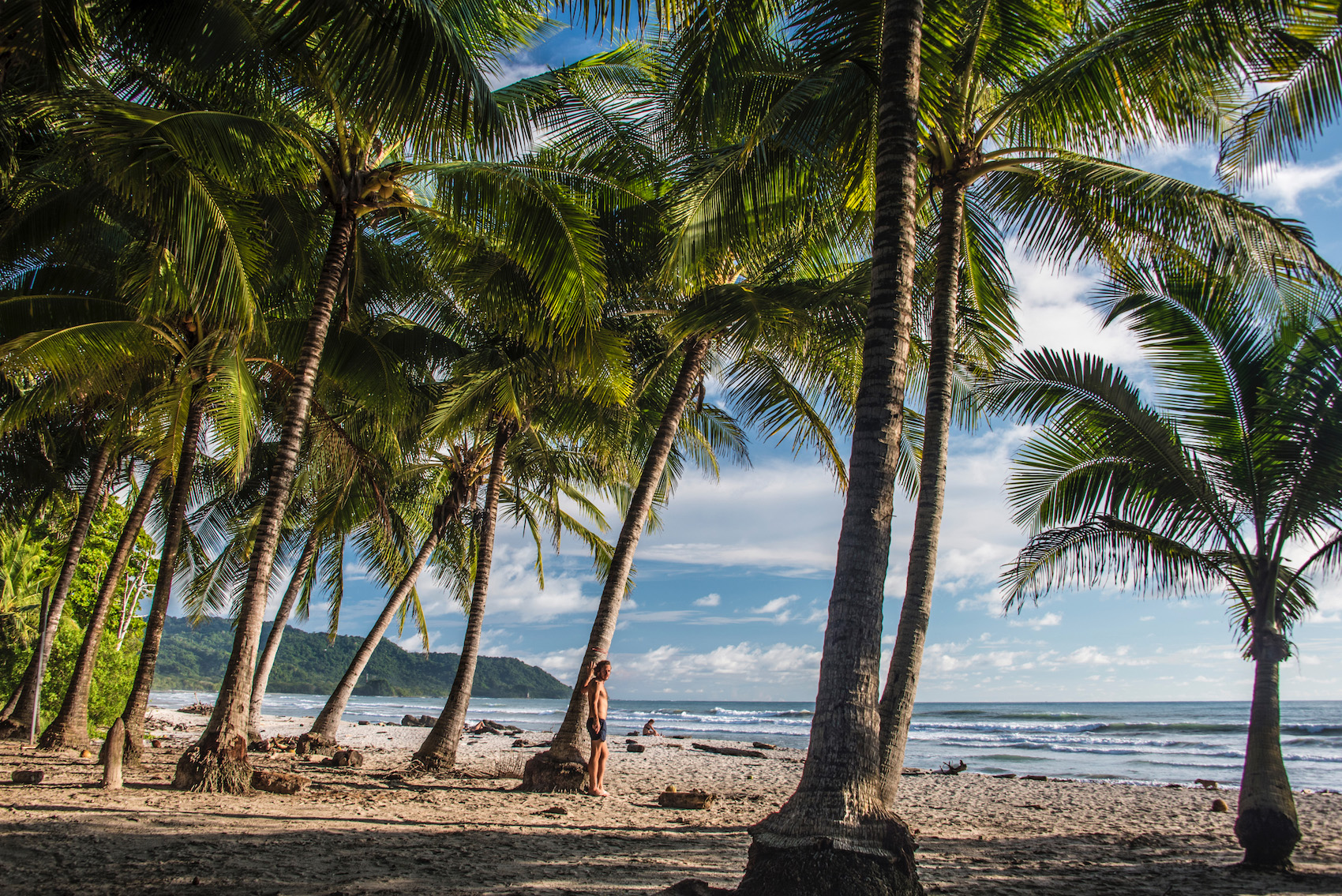 Of course, that's just my recommendation—Costa Rica's Pacific Coast is home to hundreds of amazing beaches, from Manuel Antonio, to Tamarindo, to Dominical—the list goes on. And on. And on.
The Caribbean Coast
I won't be so contentious as to state that Costa Rica's Caribbean Coast is more beautiful than its Pacific one—I'll just say the former is better suited to me than the latter. The vegetation is more tropical, the air balmier, the sloths more plentiful. Plus, they add coconut to everything, which is always a recipe for success in my book, and makes this the most delicious place I visited during my 2 week Costa Rica itinerary, if not the most beautiful.
The easiest way to access Costa Rica's Caribbean Coast is via the city of Limón, although I don't recommend you stay there—it's dangerous and ugly, to boot. You can drive here from San Jose (about 4 hours, if you don't stop in Turrialba or Rio Pacuare as I recommended earlier) or fly, via Nature Air—this will save you time if you have two weeks in Costa Rica or less.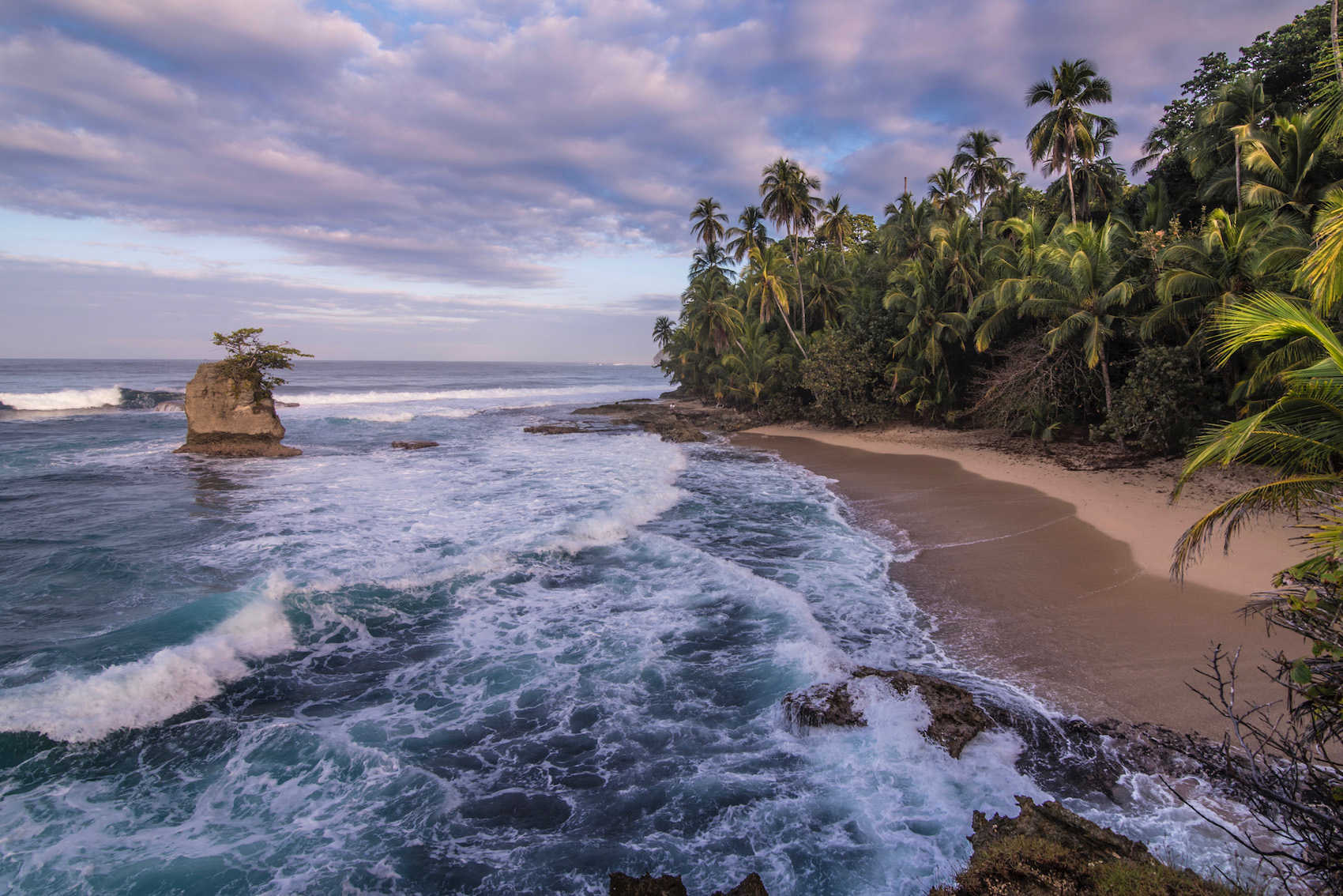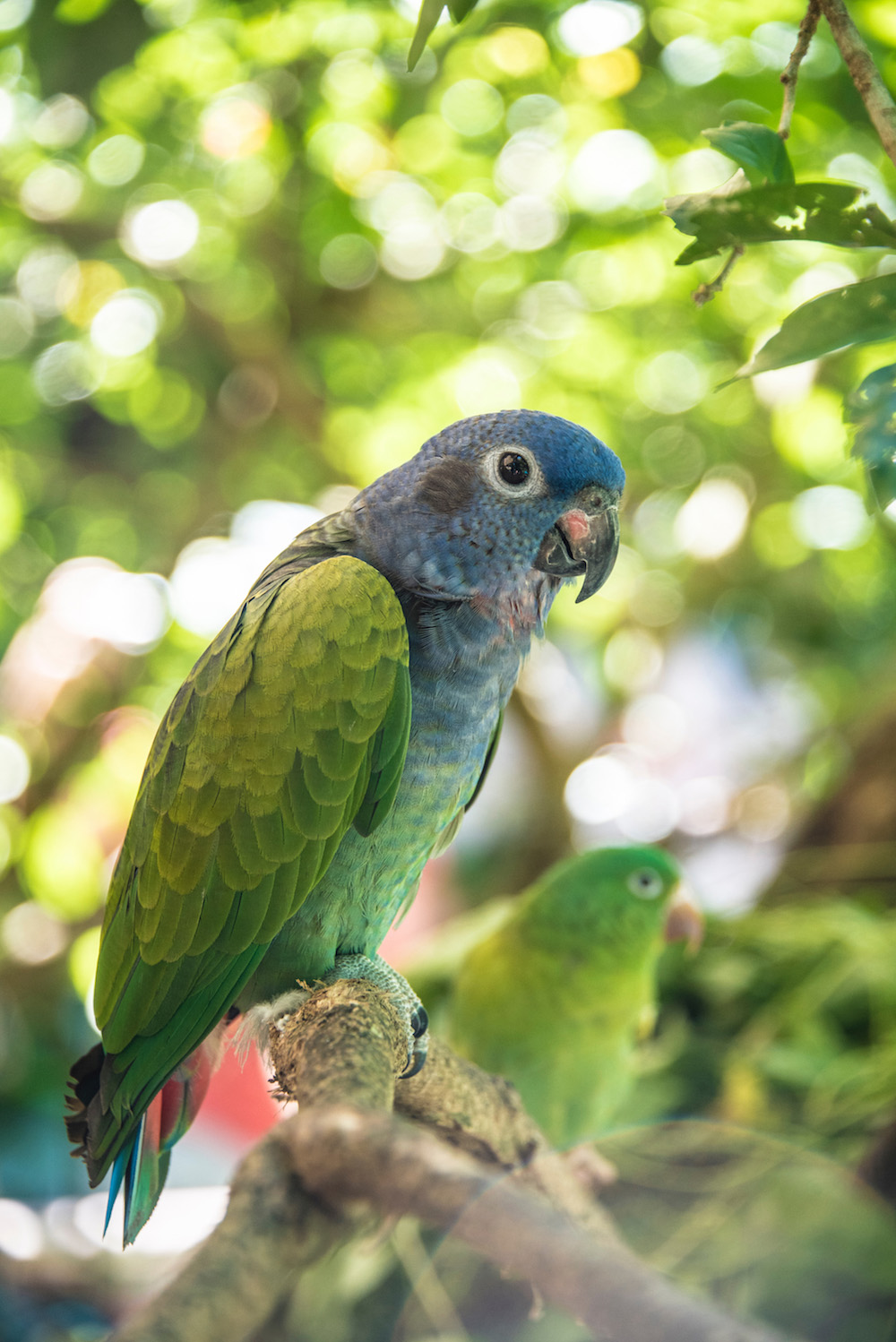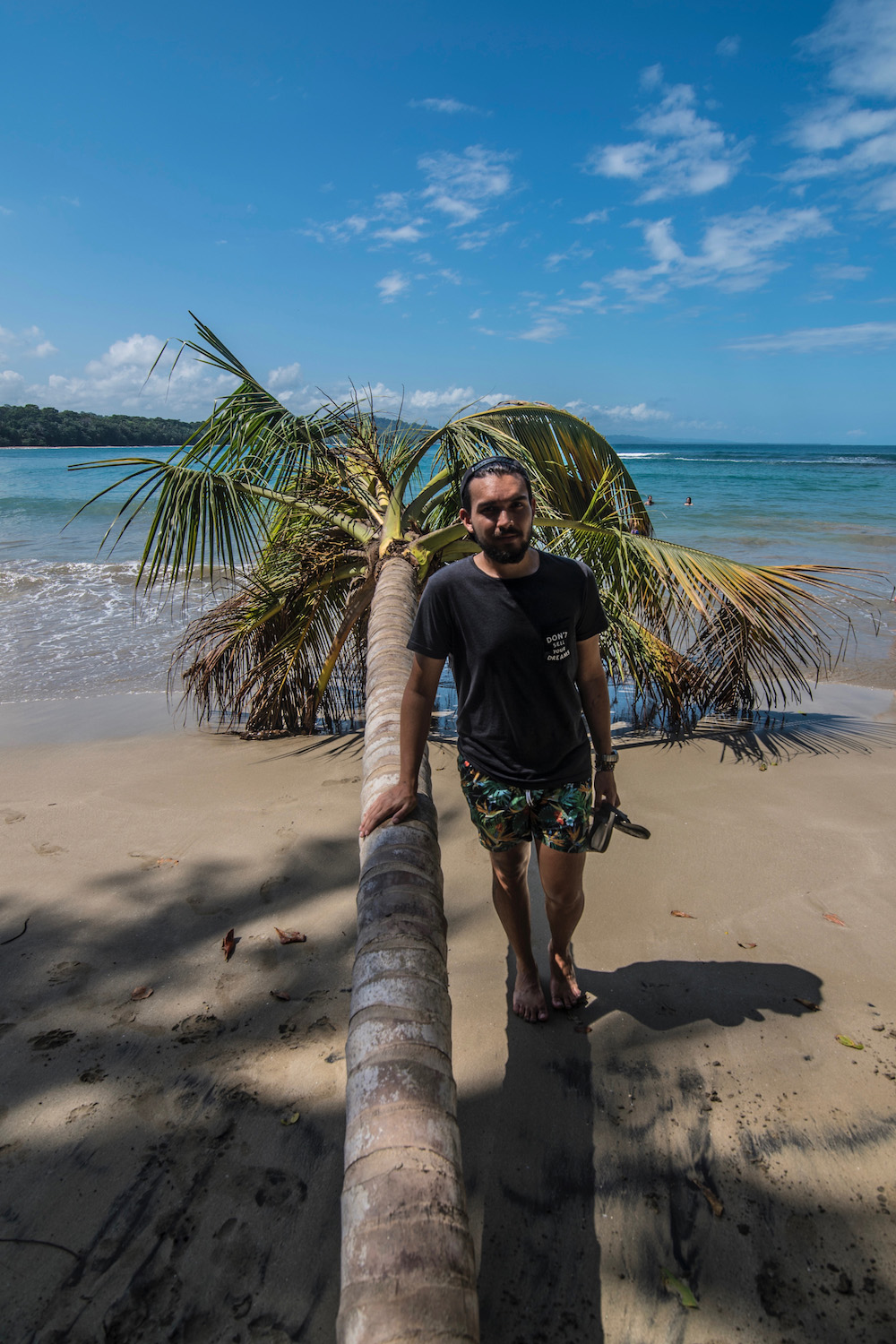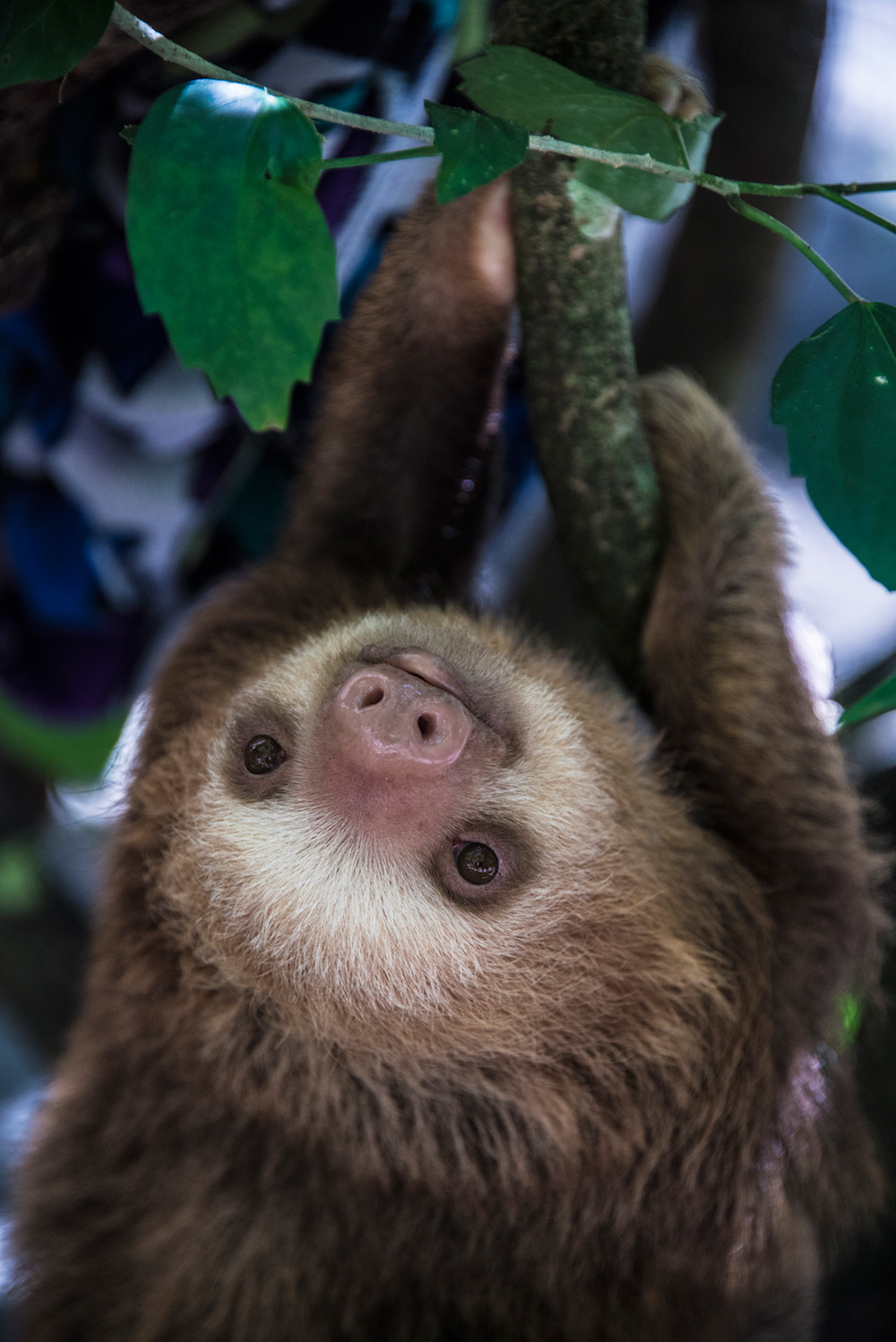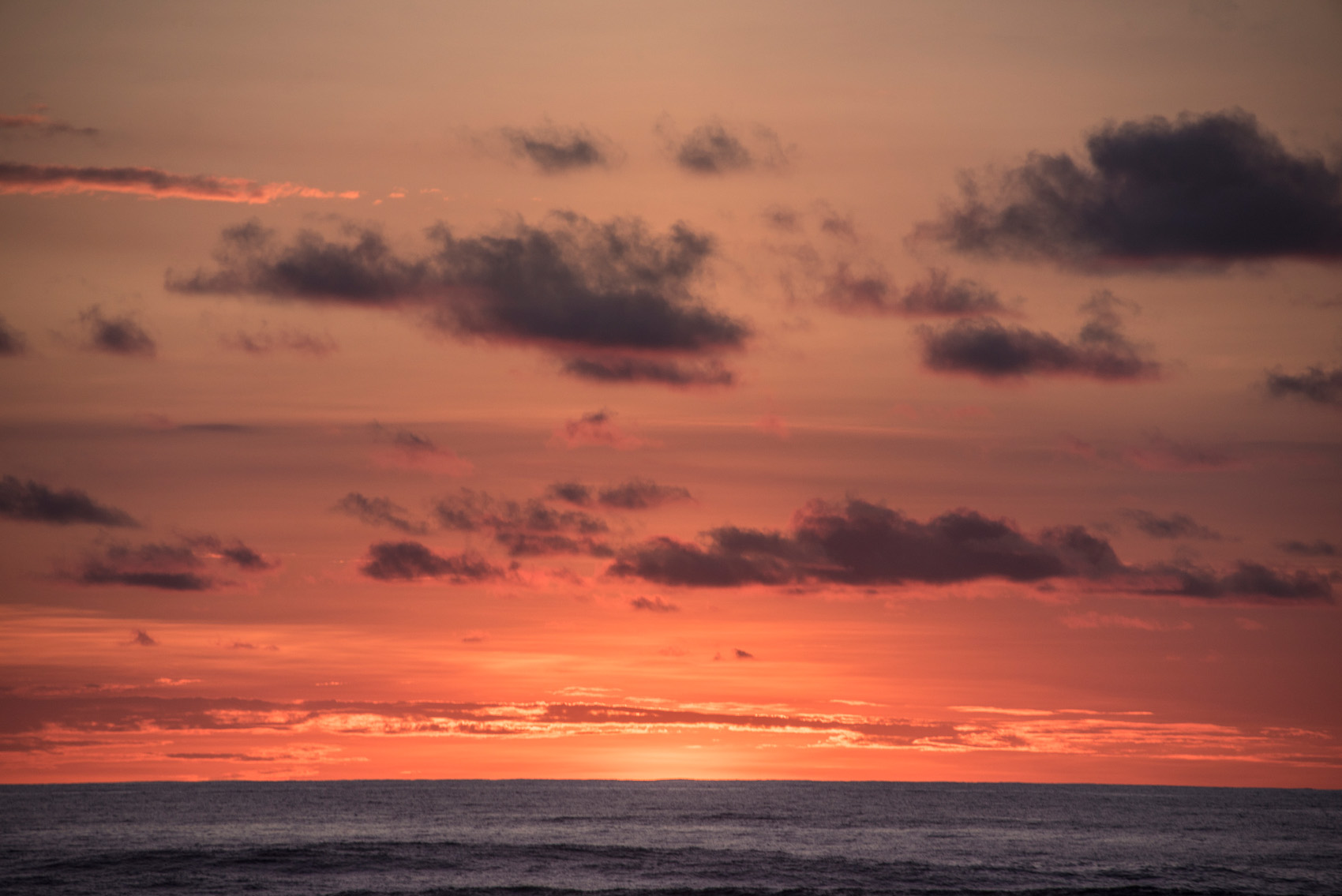 Many foreigners decide to stay in Puerto Viejo, although I chose to continue further south to to Manzanillo, not be confused with a beach community of the same name on the opposite coast. In my opinion, it might be the best location to stay in Costa Rica.
Other great Caribbean beaches to visit during your two weeks in Costa Rica include Punta Uva, Playa Grande and Playa Chiquita, although they're all fabulous and beautiful in my book, regardless of the form your 2 weeks Costa Rica takes.
Is 2 Weeks in Costa Rica Enough?
Costa Rica is a relatively small country, and though the array of things to do here can seem overwhelming, it's actually quite manageable. Basically everywhere experience you could have in the country fits comfortably within this Costa Rica 2 week itinerary, particularly if it's your first trip and you're trying to see a good cross-section.
On the other hand, if you've been many times, a 2 weeks Costa Rica trip could be much too long—for example, if you simply want to surf in Manuel Antonio park or spend a long weekend in Monteverde Cloud Forest. Conversely, if you want to have an extremely local experience or take a very long trek, you might actually want to spend 3 weeks in Costa Rica—or even longer!
Other FAQs About Travel in Costa Rica
Is it dangerous to visit Costa Rica?
Costa Rica isn't as plague by violent crime as some of its Central American neighbors, but other potential dangers await travelers. Road accidents are common in Costa Rica, while petty theft can occur in cities, namely the capital of San Jose. Health-wise, dengue fever is endemic in Costa Rica.
What is the best time of year to go to Costa Rica?
Costa Rica is a small country with many microclimates, which means that weather is ever-changing and unpredictable. With this being said, "shoulder" months like April and October tend to be pleasant in most of the country; these are also less-busy times, as they're outside the main holiday periods when American and Canadian travelers tend to come for a 2 week itinerary Costa Rica.
Can US citizens travel to Costa Rica now?
Costa Rica never banned any travelers based on citizenship during the coronavirus pandemic. With this being said, travelers inbound from the United States are indeed allowed to visit Costa Rica now. Additionally, a negative Covid-19 test is no longer required to be granted entry to Costa Rica.
The Bottom Line
Whether you end up following my 2 weeks in Costa Rica trip plan exactly, or using it as a springboard for your own itinerary, Costa Rica starts here. Follow up a long weekend in one of Costa Rica's dynamic cities with a relaxing week in the country's mountainous (and volcanic!) interior, followed by either (or both!) the Pacific and Caribbean coasts. If you're reading this page in late 2020, breathe a sigh of relief: Costa Rica has fully re-opened, after months of being closed as a result of the coronavirus pandemic. Still feeling flummoxed as you plan your Costa Rica 2? Hire me as your Travel Coach!