I arrived in Romania after more than a month of traveling Europe by train, and right as the continental summer was cooling into fall. For reasons completely unrelated to the city itself, I was less than excited upon my arrival in Bucharest, especially since I had two weeks in
Israel
planned after I finished up in Romania.
In spite of my fatigued, slightly jaded state, Romania managed to charm me during the two weeks I stayed there, to the extent that as I left Bucharest for Tel Aviv, I felt regretful that I lacked the energy and inclination to dig deeper. Whether you've also got two weeks in Romania, or simply want to use my experience as a starting point for your own itinerary, I hope you'll continue reading.
Practical Matters
When to visit Romania
I personally love visiting Romania in late October or early November, when the weather is mild in Bucharest and the mountains of Transylvania are awash in the colors of autumn. With this being said, Romania has four very well-defined seasons and is gorgeous during all of them. Try not to stress yourself out too much about when you visit.
Where to stay in Romania
Romania is a very affordable country (more on that in a minute), which means you can really splurge on boutique and even luxury accommodation when you travel. If you don't simply scoop up a home on Airbnb, consider properties such as Bucharest's Villa Boutique Lafayette, and Kronwell Hotel in Brasov, in the heart of Transylvania.
How to get around Romania
Romania has a developed train network; it's also reasonably easy to travel around the country by bus. If you don't mind driving when you travel, on the other hand, it's easy and cheap to rent a car, although you should beware: Romania's roads are some of the most dangerous in Europe.
Money, costs and communication
Romania uses the leu, officially speaking, although euro are accepted in many places around the country. As a general rule, you can expect to spend somewhere between €50-150 per person, per day in Romania, although frugal backpackers can get by for less than this; those seeking true opulence can probably overshoot it, albeit not by much in most of this very affordable country.
In terms of literal communication, literally speaking, Romanians speak reasonably good English, although their language isn't as foreign as you might think: Based in Latin, Romanian is sometimes known as the "lost" Romance language. In terms of communication in a figurative sense, WiFi is everywhere (Bucharest's is known to be the fastest in the world); you can easily pick up a SIM card at the airport when you arrive or at any number of shops around the country.
Where to Go in Romania
Bucharest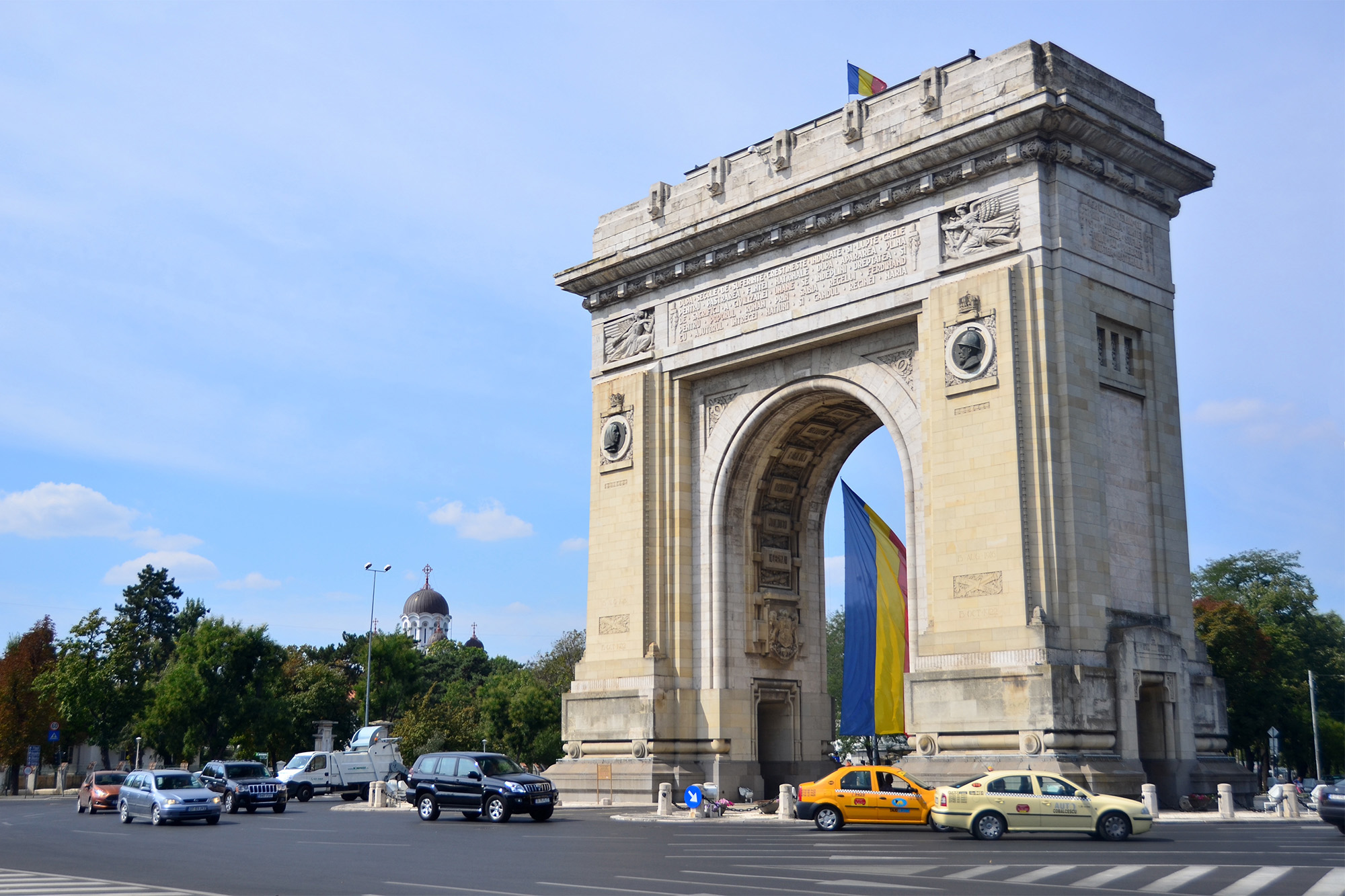 Romania is culturally complex, a mix of Latin, Slavic and Hungarian cultures, with a bit of Roma (gypsy, if you're politically incorrect) thrown in for good measure. Likewise, the country's capital Bucharest feels schizophrenic, with all of these cultures' architectural influences pulling it in different directions.
Outside of Lipscani, Bucharest's old town and historical center, the city feels largely Soviet, in particular the Romanian Parliament Building, which is by some measures the largest building in the world. Of course, as you walk down Pavel Dimitrevici Kisselef Avenue toward the Arcul de Triumf, you may very well feel like you're in Paris.
Transylvania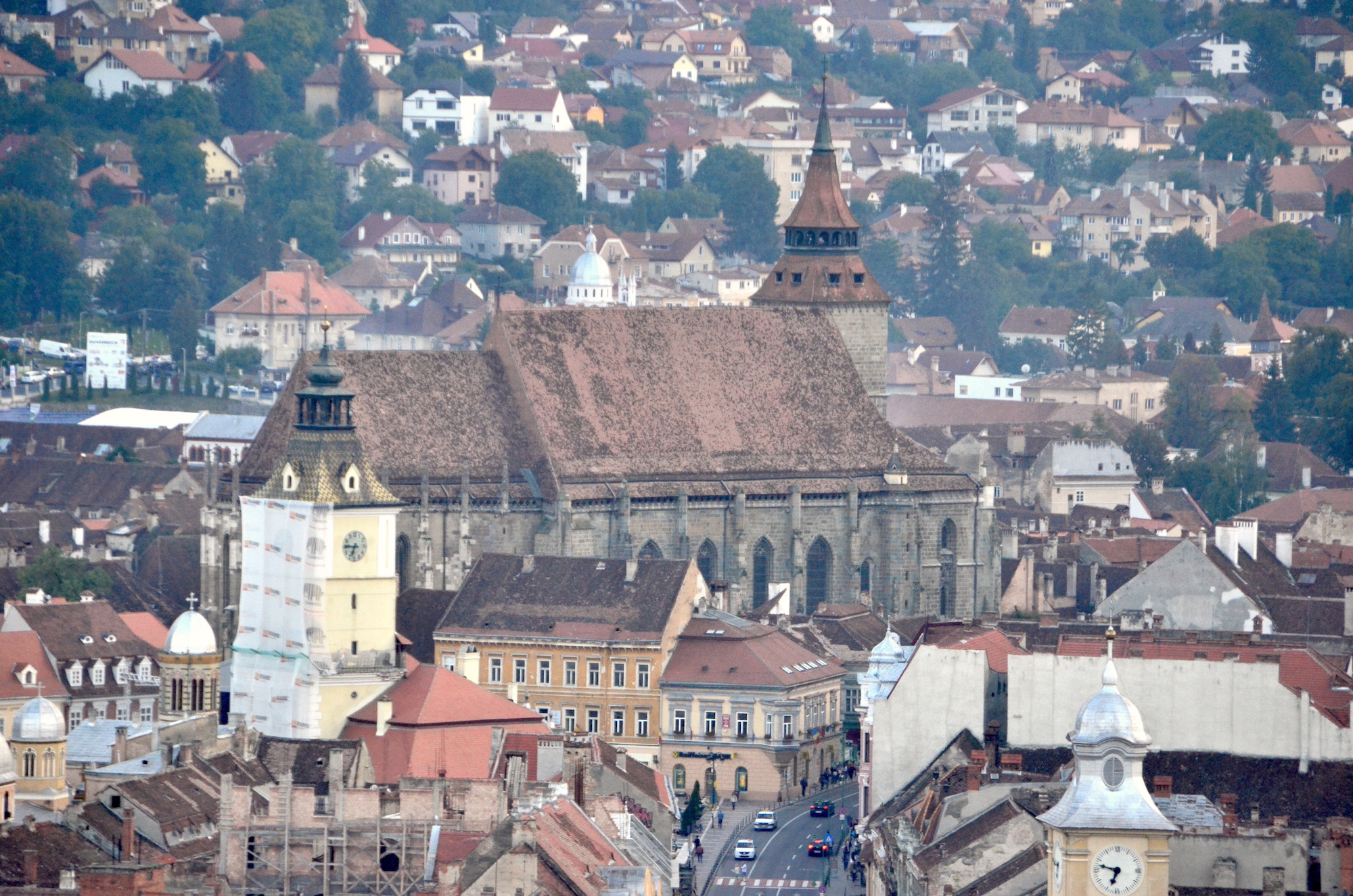 Let's get this out of the way right now: Bran Castle, which is said to be the home of the historical Dracula, is not scary at all. And for the record, vampire legend has its roots in old Hungary, rather than Romania. You'll see a lot of vampire paraphernalia as you travel through Transylvania, but don't pay it much attention.
The true treasures of Transylvania are its towns and cities, from sprawling Brasov, to quaint Sibiu, to medieval-Saxon Sighisoara, and its nature, namely the stunning Carpathian Mountains. Go to Bran Castle, particularly as a day trip from Brasov, but don't even think about vampires past that point, OK?
The Black Sea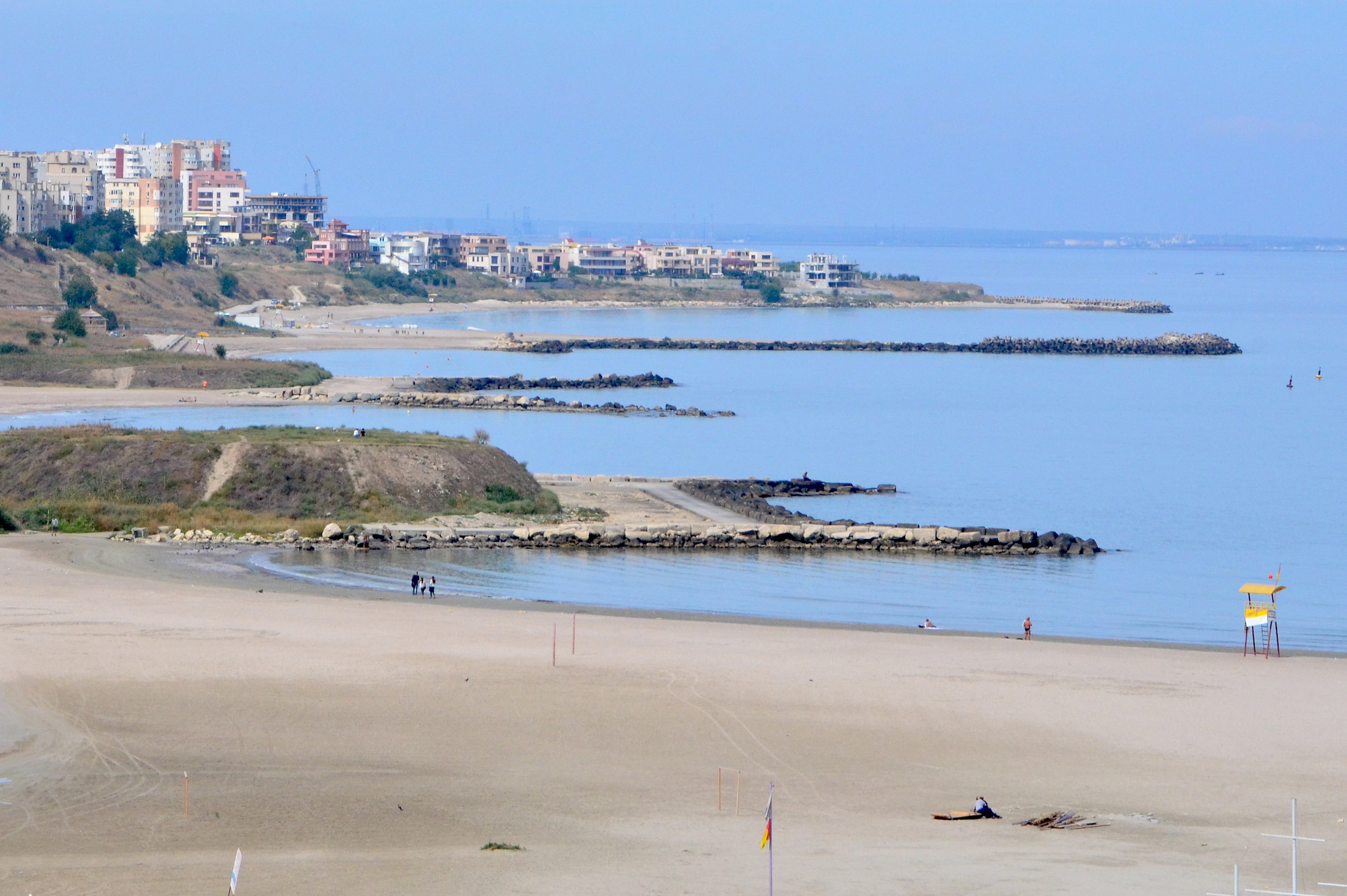 By the time I finished up in Transylvania, I was really starting to enjoy my time in Romania, so it's unfortunate that I found Constanta, a city on Romania's Black Sea coastline, as terrible as I did. Not only was it industrial and, apparently, under perpetual construction, but the water lapping at its shores actually appeared black. Oh well, you can't win 'em all.
Other destinations in Romania
I missed dozens of places in Romania, from large cities like Cluj and Hunedoara, to natural wonders like the Danube Delta and Scărișoara Cave. If I had traveled more quickly I probably could've fit these within the framework of two weeks in Romania, but you can really get a more complete picture of the country by spending three weeks or even a month there, so if you can, I highly recommend you do.
How Many Days Do You Need in Romania?
Obviously, given the URL of this page, I think spending about 2 weeks in Romania is sensible. This allows you to take your time exploring the country, and to spend at least some time in all its main tourist areas: In the capital city of Bucharest; amid the Carpathian Mountains of Transylvania; and along the Black Sea coast, among other destinations in Romania.
On the other hand, I'm also sympathetic for people who want to spend less time in Romania, given how I ended up feeling about the country. You could come for a week, for instance, and head immediately to Transylvania after just a night or two in Bucharest. If anything, I'd say spending a bit less time in Romania might make you appreciate it more, and make you likelier to return in the future (something I sadly don't think I'll ever do).
Other FAQ About Visiting Romania
Is Romania worth seeing?
Romania is worth seeing, although it might not rock your world—it didn't rock mine. In particular, I think the Transylvania region is fascinating, and not just because of the so-called "Dracula Castle." This is a region where Romanian and Hungarian cultures and architecture mix, set amid the stunning Carpathian mountains.
Is Romania cheap for tourists?
Romania is without a doubt one of the cheapest countries in Europe. It's difficult for me to imagine spending much more than €100 per person, per day in Romania for mid-range accommodations; backpackers can easily get by spending half of that or even less.
What is the best month to visit Romania?
I personally love visiting Romania in October. The "kiss" between summer and autumn, October is defined by warm days and cool nights in Romania, with fall colors become more pronounced the longer the month drags on. Try not to stress too much about when you visit Romania, however—all four of the country's seasons are beautiful.
The Bottom Line
Although 2 weeks in Romania might not change your life—it certainly didn't change mine—it will give you an idea of whether or not Romania is for you. In my case, I found the country slightly underwhelming and disappointing; we can't all be soulmates, so I was fine with this. Still, I enjoyed many places in Romania, particularly the city of Brasov and Transylvania in general. The good news? Many of you reading this will end up liking Romania a great deal more than I did. The better news? If you want to leverage my technical travel expertise as you plan your trip, you can hire me as your Travel Coach.