The story of the Shwedagon Pagoda in Yangon, Myanmar goes something like this. Around 500 years before a certain Messianic baby was born somewhere in the Middle East, two Burmese merchants visited India exactly at the time Prince Siddhartha (the same Siddhartha, presumably, who sired Buddhism as a belief system in the first place) achieved Buddhahood.
By modern standards, their gift of honey cakes might seem like a bit of a diss to ol' Sidd, but comparing those to what he gave them in return (eight hairs from his head) puts it all into perspective. Or does it?
The History of Shwedagon Pagoda
See, these "brothers" returned immediately to Okkalapa (a city you may or may not known to be Yangon) and handed them over to the king, who built the original Shwedagon Pagoda, a mammoth, solid gold theme park of a shrine. Although it was allegedly only 66 feet tall when it first took shape, Burmese monarchs have been adding to its height since around the 14th century. The Shwedagon Pagoda now stands almost five times as high as it once did.
Of course, the likelihood of these events having taken place exactly as stated in official literature is about as likely (in my book) as any man having walked on water or risen from the dead. Whatever the true story behind the Shwedagon Pagoda, however, the results are undeniably grand — and stand in stark, awe-inspiring contrast to most of the strange city and country splayed out around them.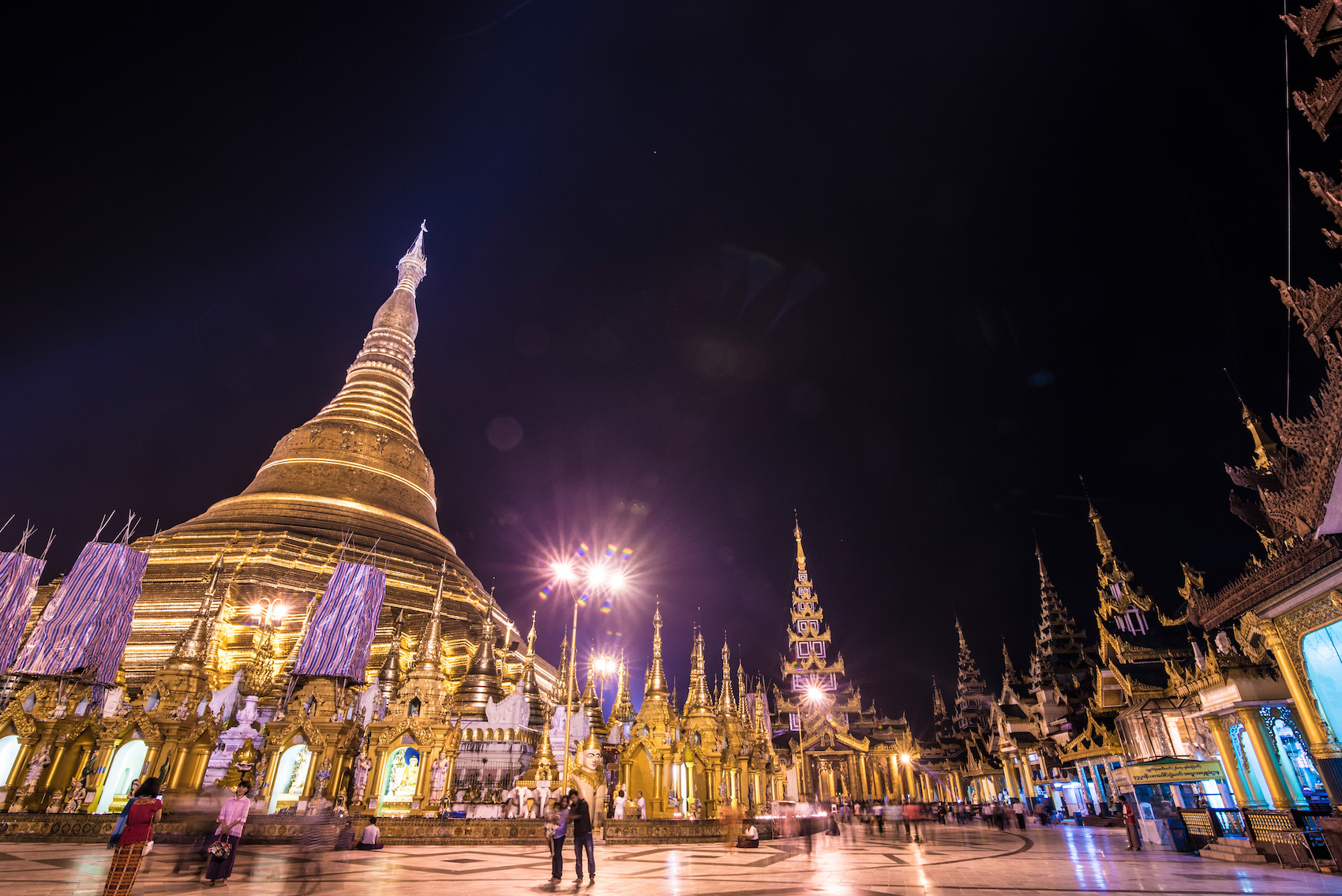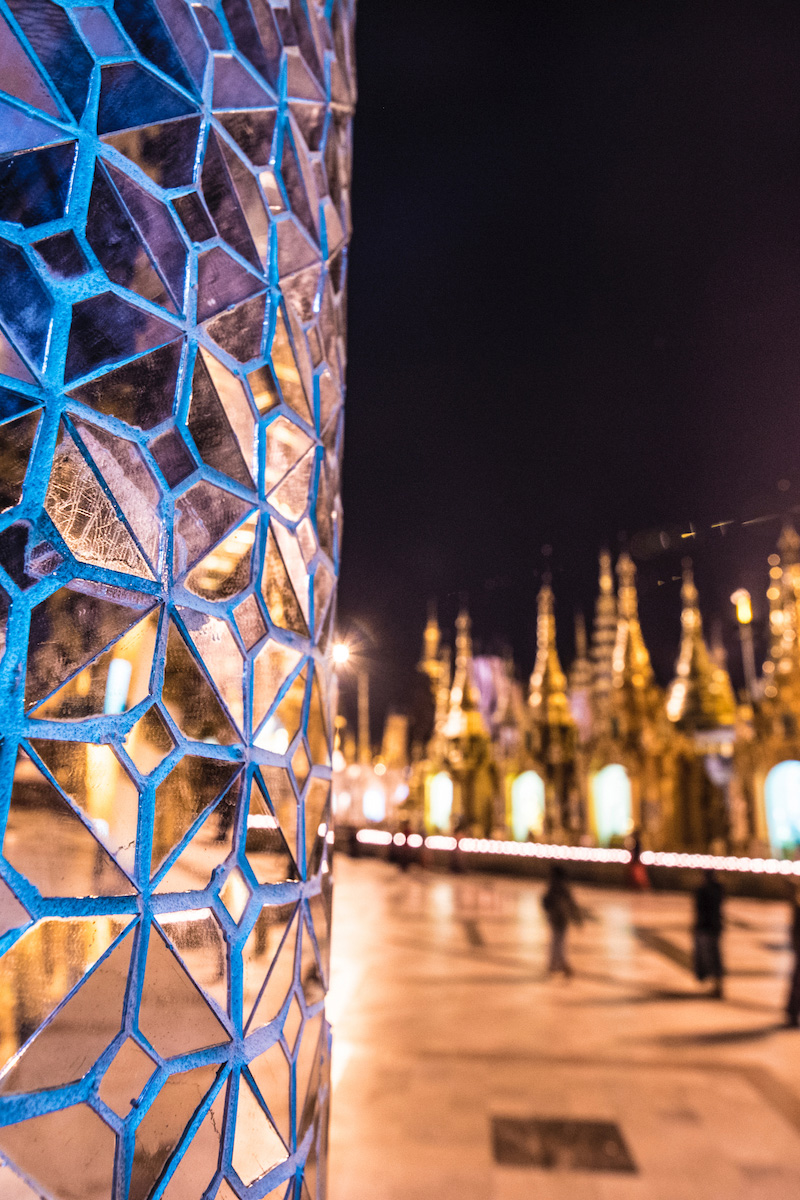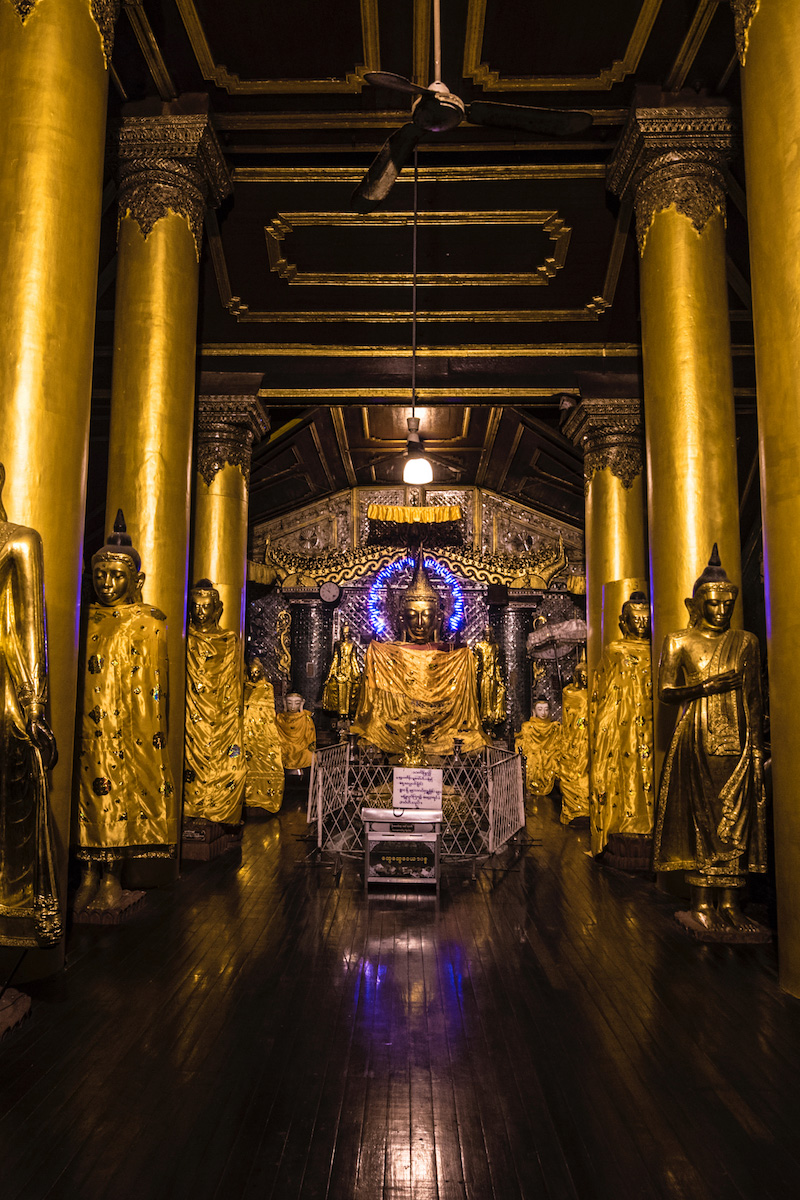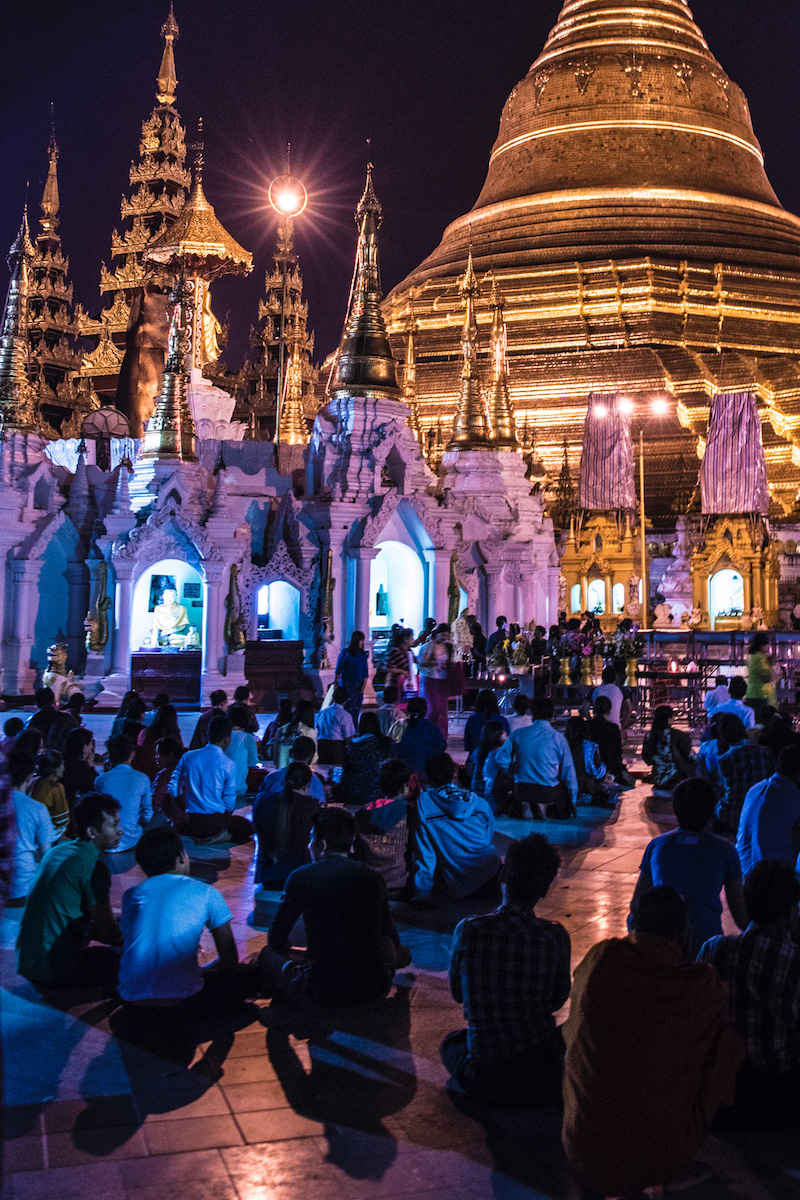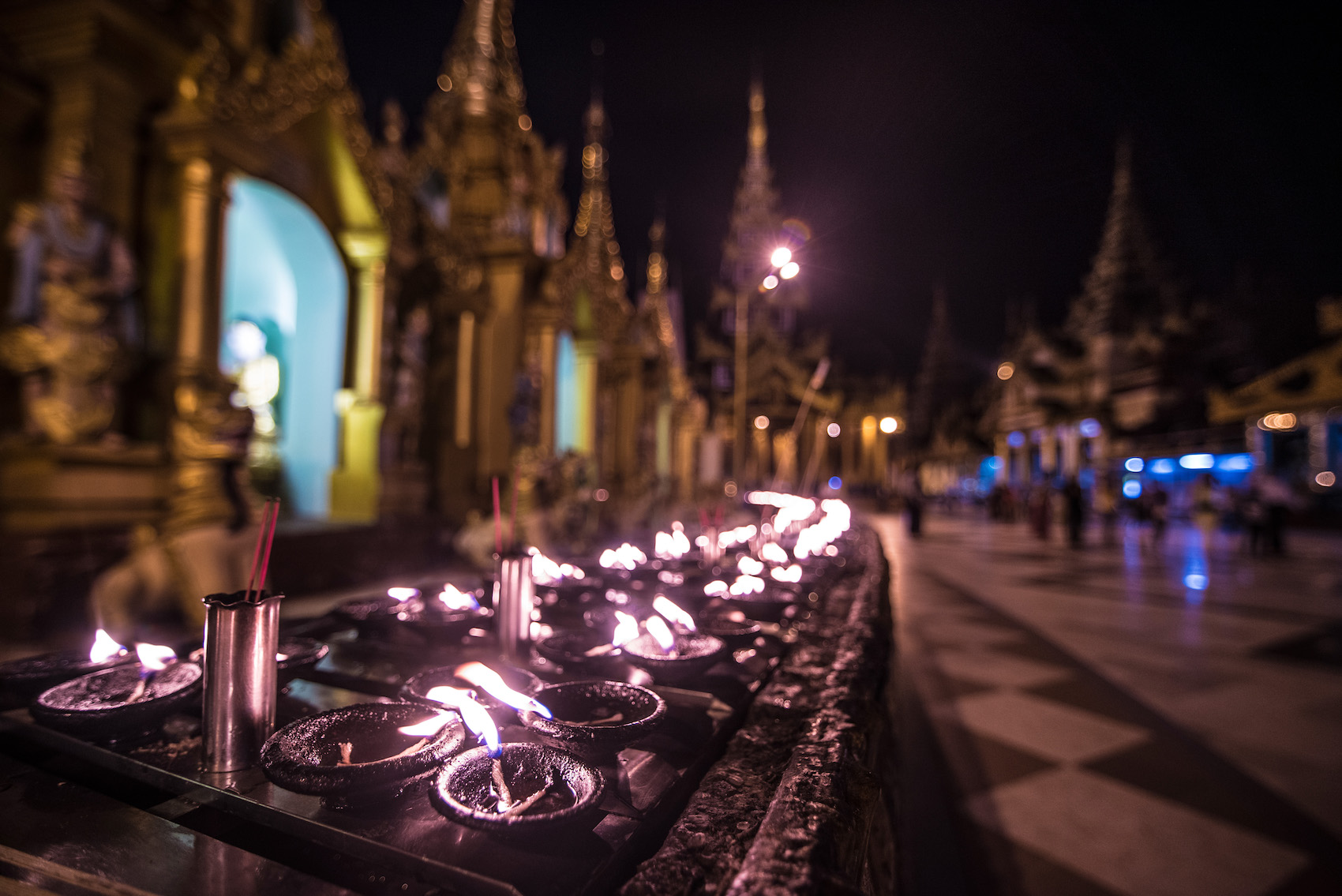 Getting to Shwedagon Pagoda
If you choose to walk the half-hour or so it takes to get from downtown Yangon to Shwedagon Pagoda (and I suggest you do) you'll be rewarded with a full-mile glimpse into the lives of real Burmese people.
You likely won't see other Westerners (except for a miserable-looking expat on the one and only language school's billboard) until you reach what I term the "bonus attraction." A smaller but still-stunning pagoda, Maha Wizara will only take a few minutes to walk through completely. Shwedagon Pagoda, by comparison, requires no less than an hour–but will yield you at least a dozen great pictures.
Attractions Close to Shwedagon Pagoda
Got more time? Take a left on U Htaung Bo Road when you exit Shwedagon Pagoda and head down to Kan Daw Gyi Lake, an idyllic body of water (it's more of a pond really) when you can enjoy a relaxing stroll and, if it's open (it wasn't for us), visit the Karaweik Palace. There is additionally a zoo across the street from the lake, but from the looks of it, there wasn't much inside to see.
If you still have time to kill before you head off to Mandalay, Inle Lake or wherever else you're going, head back down U Htaung Bo from whence you came, pass Shwedagon Pagoda and visit People's Park, which sits opposite the People's Parliament and has its own planetarium.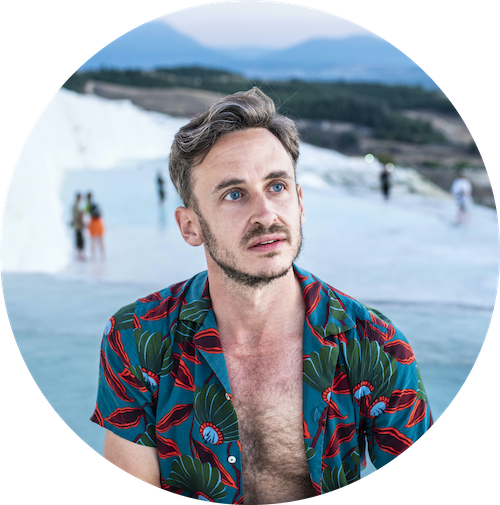 informs, inspires, entertains and empowers travelers like you. My name is Robert and I'm happy you're here!