UPDATE: I've (finally) returned to Myanmar and I can tell you first-hand that this article is no longer relevant—ATMs are everywhere and exchange booths are legit! I'm simply keeping this article alive for nostalgia purposes.
If you're planning a trip to Myanmar (Burma), you've likely heard a combination of myths, half-truths and outright lies regarding preparations you need to take for your trip and things you need to do once you get there. Chief among these is the process of exchanging money in Myanmar, one that begins before you even enter the country — or should, if you know what's good for you.
It is neither impossible nor difficult to exchange and spend money when you travel Myanmar, but doing so requires a fair amount of preparation and steadfast attention to detail. If you skip even a single step in the long charade of obtaining Myanmar kyats, you could end up broke or even penniless.
Exchanging Money at Yangon Airport
After passing through immigration at Yangon International Airport, an "Official Currency Exchange" booth is literally the first sight you see. Run as fast you can: There is nothing "official" about this exchange booth.
Actually, that's a lie — it is a government-run money exchange operation. Unfortunately, the rate they quote you here (about ks 40 = $1) is far below the value you receive f0r your dollar from black market money changers on the streets of Yangon, which is about 900:1. Yes, you read that right: If you exchange currency the legal way in Myanmar, you take a 95 per cent loss.
The reasons for this discrepancy — as well as the one between the airport exchange rate and the actual official exchange rate of 7 MMK = 1 USD — are complex and stem from the control grid the country's ruling junta has over all aspects of life there, the carefully-managed economy being one of many. Calm thyself for now, law-abiding traveler: You need to make several preparations before you can exchange money anywhere in Myanmar.
Where and How to Obtain Dollars in Myanmar
Its imminent fall from grace notwithstanding, the U.S. dollar is nonetheless the currency of choice for Burmese money changers today — most won't accept euros, pounds or even baht from neighboring Thailand. In addition to the fact that you need to have dollars on hand, it's extremely advisable to carry bills of $20 and higher — and absolutely essential that all your dollars be in mint condition.
Most budget travelers to Myanmar originate in Bangkok, in part due to it being the closest major city to anywhere in Burma, in part because it's the most popular backpacker destination of the very few cities in Southeast Asia that have direct air service to Myanmar, Kuala Lumpur and Singapore being the others.
Buying dollars in Thailand, Malaysia or Singapore is extremely easy: You simply withdraw approximately as much money as you think you'll need in dollars in its baht, ringgit or Singapore dollar equivalent from any ATM, then walk inside the bank branch and exchange the local currency for dollars, making sure to inspect the bills you receive carefully for any defects — ask the teller to swap out dollars with markets, tears and even creases for new bills.
Is Myanmar Expensive?
The question of how many dollars to bring is a difficult one to answer, not so much because costs as you travel Myanmar are variable — they aren't: You will always be find budgeting $25-75 per day, depending on how opulently you like to travel.
The reason it becomes tricky goes back to the fact that there are effectively no ATMs in Myanmar and that only a few merchants and hotels accept credit cards. In other words, the amount of cash you bring with you to Myanmar is all you'll have to spend the whole time you're there.
As you know if you travel with any regularity, unexpected circumstance do come up — and if you're in Myanmar and need to spend more money than you have, your only option may well be to rely on another generous traveler if you haven't planned adequately.
I had initially planned to my Myanmar travel to last 10 days, so I took a middle ground and brought $500 in cash with me. The good news was that Myanmar was far cheaper than I expected; after the first four days, I had spent only a little over $100.
The bad news was two-fold: First; My bag had been robbed of about $35 worth of kyats somewhere between when I landed and when I counted the money; Second, I came down with a case of food poisoning that forced me to buy an expensive domestic flight — to the tune of $108 for the quick 45-minute hop from Mandalay to Yangon — so I could get back to Bangkok and recover before my trip to the Philippines the following week.
How and Where to Exchange Dollars for Kyats in Myanmar
Now you're ready to exchange money illegally. Keep in mind that this is not illegal for you, but rather for Burmese citizens, who are not legally allowed to possess U.S. dollars.
Before you head out onto the mean streets of Yangon — or, less ideally, Mandalay or a smaller town or city — check with your hotel's receptionist to see if he'll exchange the money for you. The rate is often slightly less in your favor (I got 850:1 in Yangon and 800:1 in Mandalay), but it saves you the time and trouble of being shady — which, as far as I'm concerned, is actually part of the fun.
Exchanging money in Myanmar the "cool" way is a lot like buying drugs, if you're ever done that: You pace around in certain areas of the city — if the hotel staff can't exchange money for you, they can tell you exactly where to go — and look for men with huge stacks of money in their hands.
The Fine Print
It's absolutely essential to remember these two things when you exchange money this way: Agree on a rate before you commit to exchanging with someone; and count your kyats — in your own hands — before you surrender a single dollar. It's also a good idea to exchange money during the day, in case you run into the rare thieving Burmese person.
If you encounter opposition upon presenting your dollars, it is for one of two reasons: Either your bills are not large enough — black market currency exchangers usually only accept $50 and $100 bills, are more rarely $2os — or they are not in pristine enough condition. Some money changers even claim that certain serial numbers indicate that a bill is counterfeit, but don't allow them to refuse your bills for that reason.
On a side note, I would recommend keeping a small amount of U.S. dollars on hand — and storing them in a separate place from your kyats. People in outlying areas just as happily accept dollars as kyats although individuals, unlike money changers, prefer smaller $1, $5 and $10 bills when you travel Myanmar.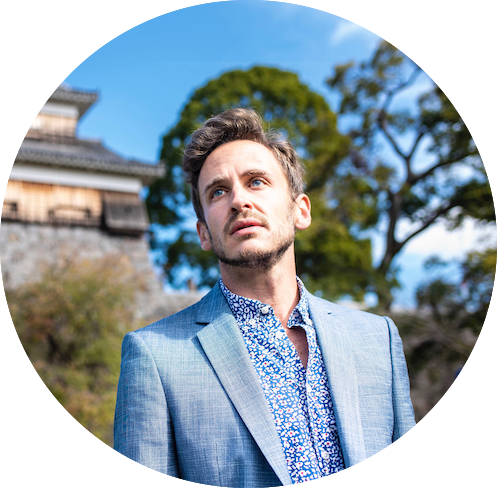 informs, inspires, entertains and empowers travelers like you. My name is Robert and I'm happy you're here!