I know China very well thanks to having lived there for the better part of a year. Beijing and Shanghai are without a doubt the two most-visited cities in China — and they couldn't be more different.
Many of the other expats I met in China were adamant about being either "Beijing People" or "Shanghai People. This article will help you decide whether Three Days in Beijing or Shanghai is more your style. Or, you can read my China Travel Guide for general China travel information.
Where to Stay in Beijing and Shanghai
Although they're both huge global cities, both Beijing and Shanghai offer plenty of nice places to stay at affordable rates. My favorite Beijing hotel is Shichahai Shadow Art Performance Hotel, located near scenic Houhai Lake amid Beijing's hutongs, while my favorite place to stay in Shanghai is Astor House Hotel, situated at the north end of the Bund just across from the iconic Lujiazui skyline.
Beijing vs Shanghai Cityscape
20 years ago, the eastern bank of the Huangpu River that runs through Shanghai was farmland, with a few stray residential and commercial buildings just beginning to rise. Today, this area comprises Shanghai's Pudong new district, whose Lujiazui sub-district is home to some of the tallest skyscrapers in the world, as well as the city's iconic Oriental Pearl TV Tower.
By comparison, Beijing's new Guomao business district is tame, although the strange geometrics of the CCTV building provide an aesthetic to which none of the 4,000-plus highrises that pepper Shanghai compare. That being said, Beijing's cityscape is ostensibly more diverse, an eclectic mix of ancient China, the utilitarian architecture of the Mao era and everything in-between. Beijing also juxtaposes its gritty look with lush rose bushes you find almost everywhere.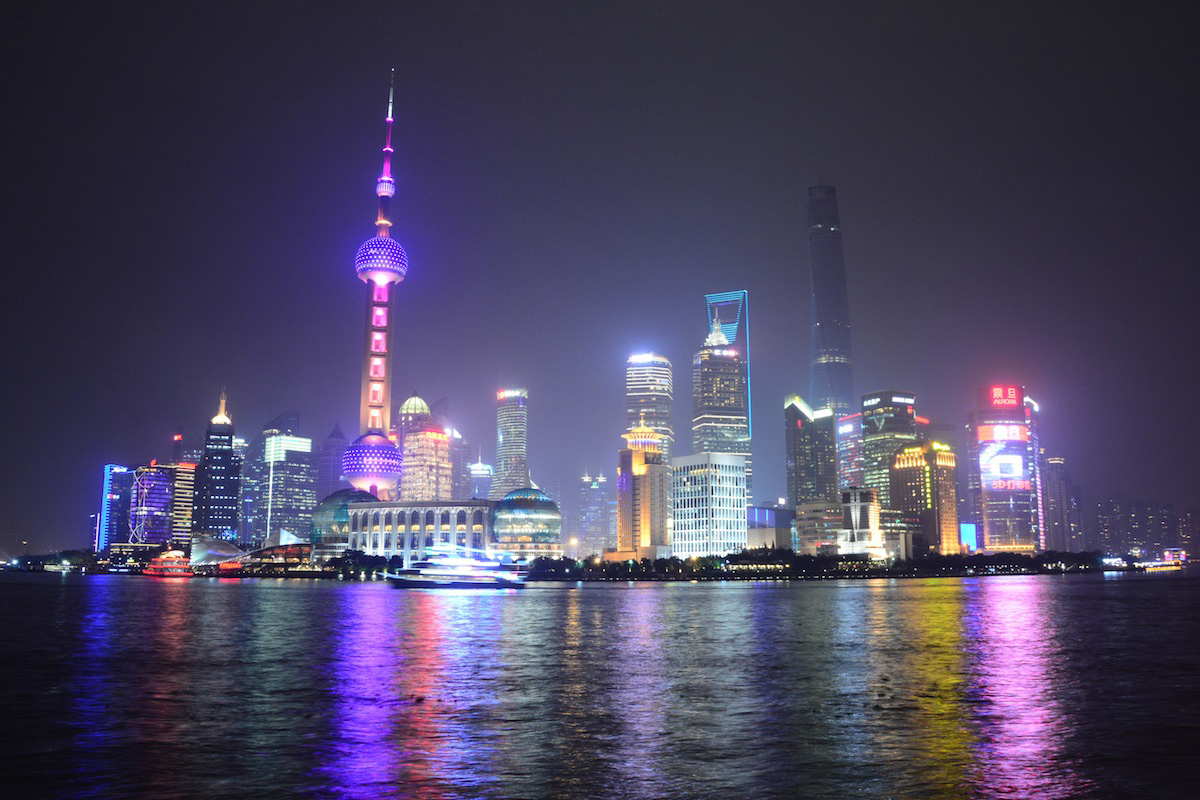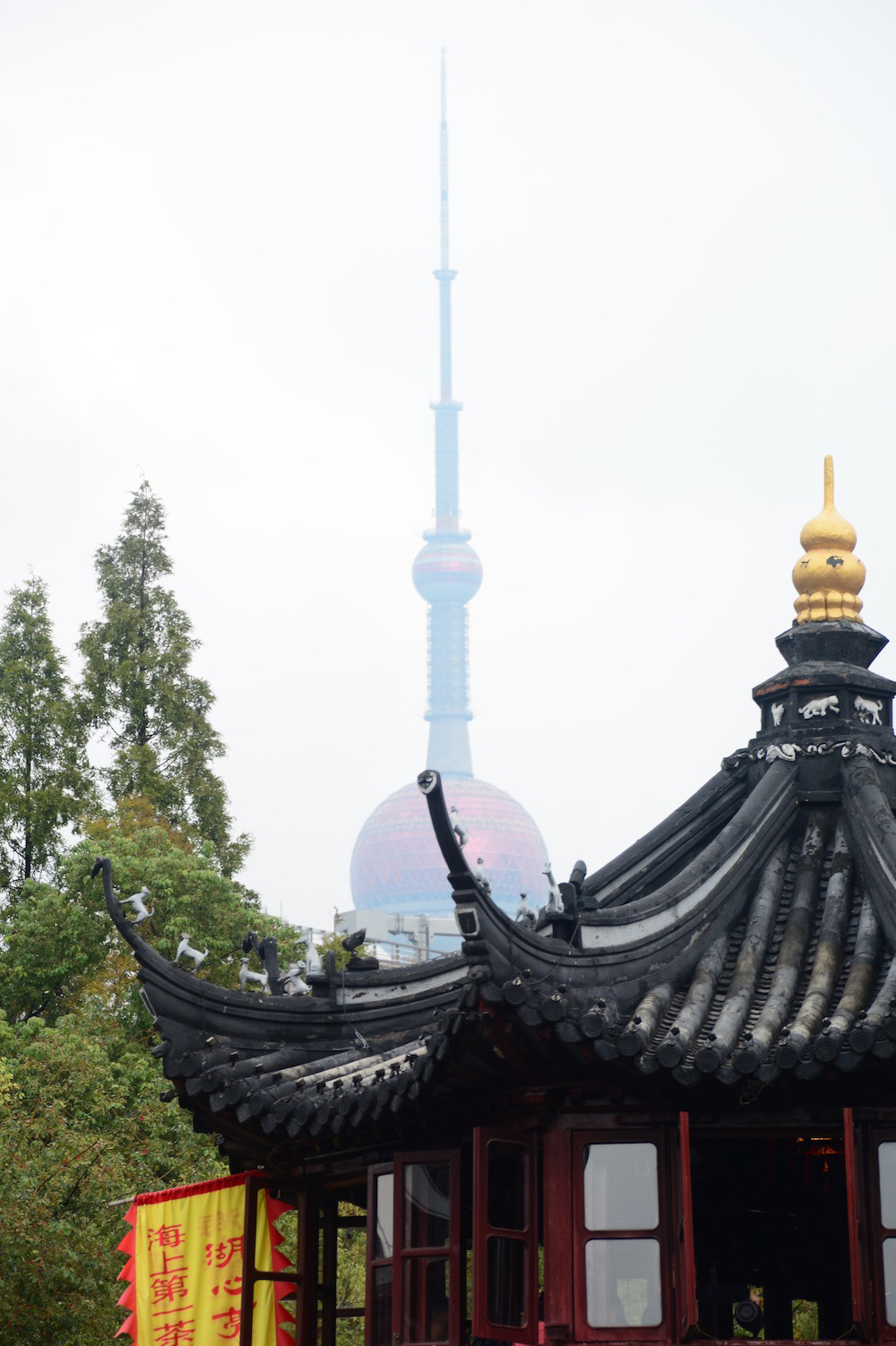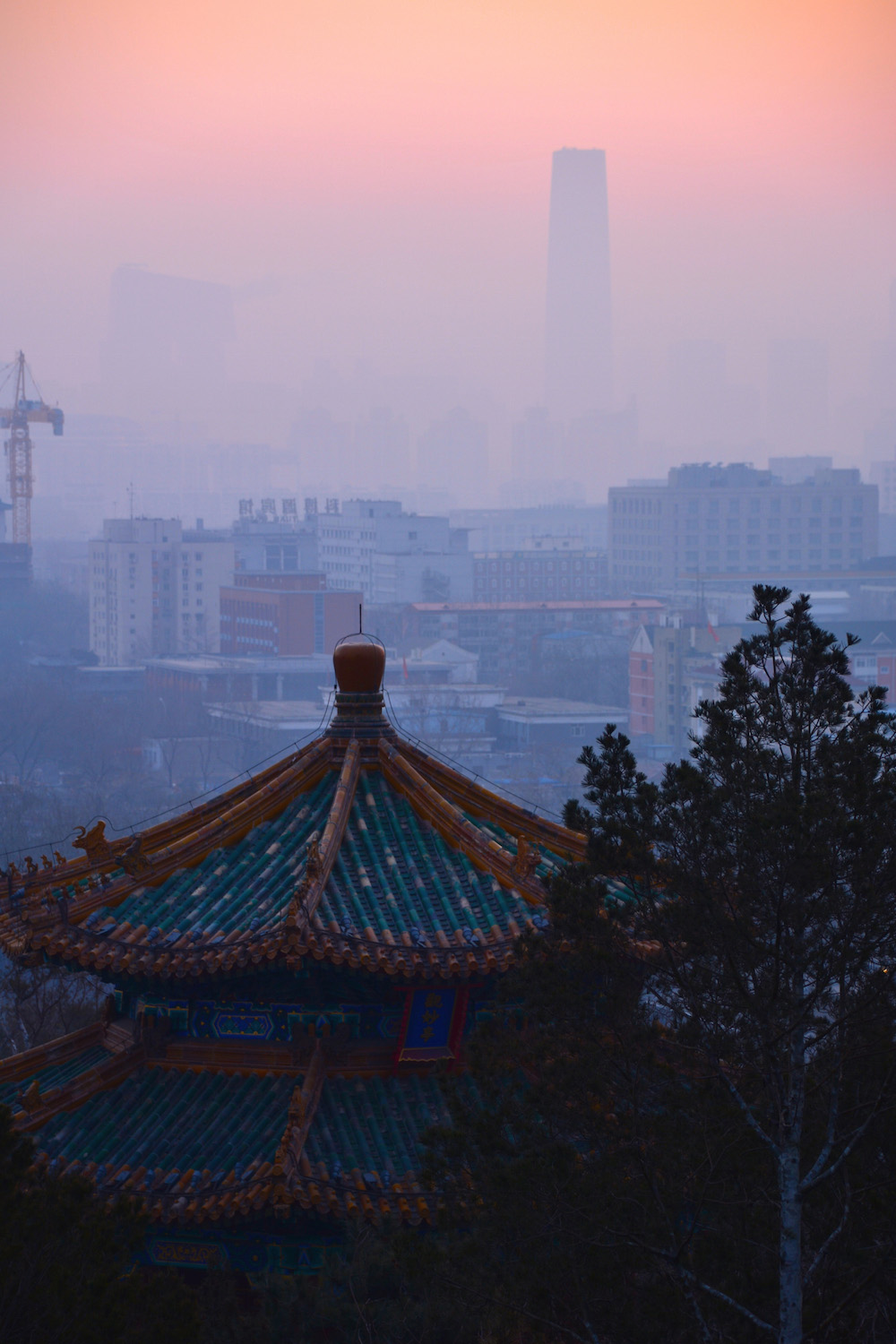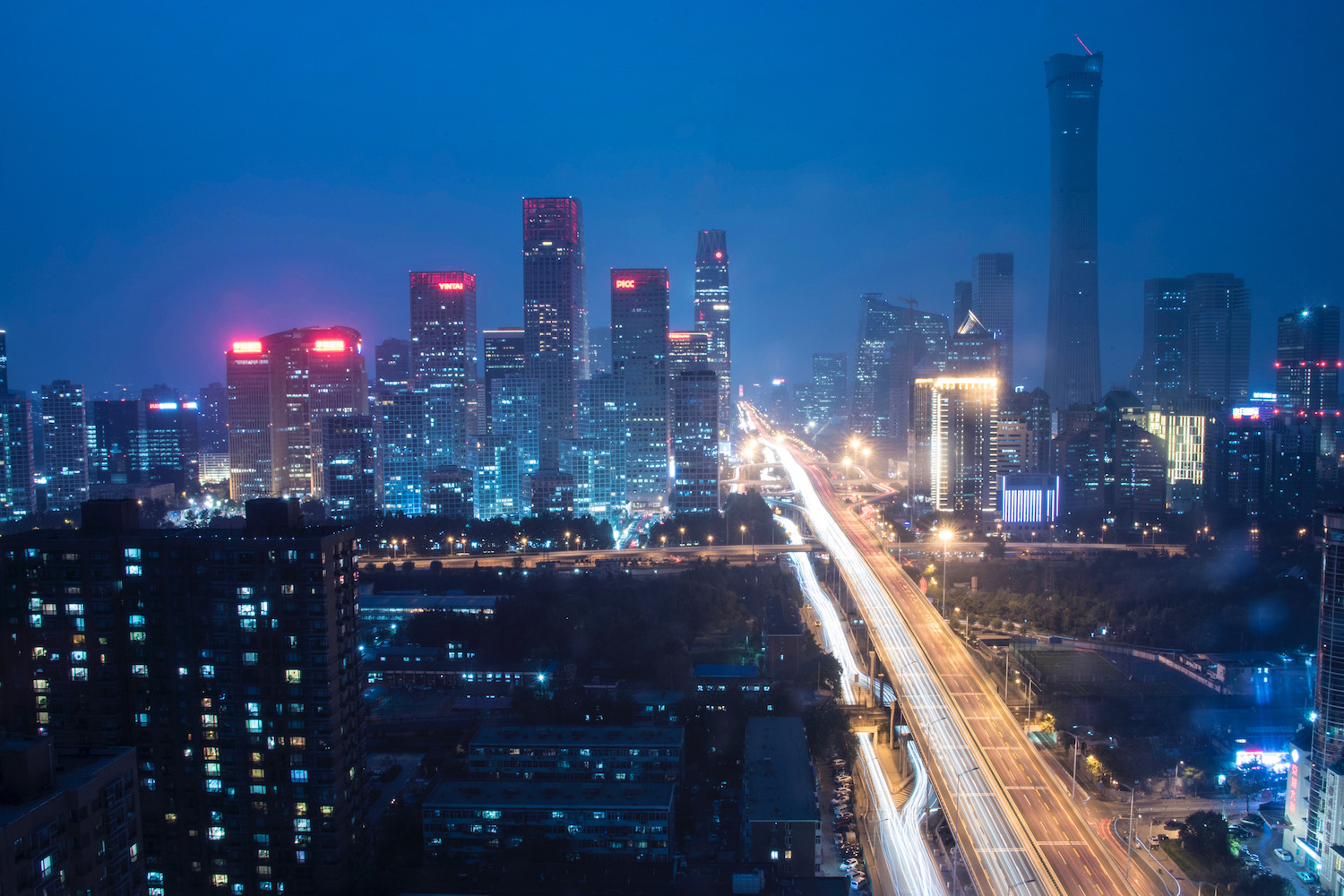 To be fair, Shanghai has its share of extremely old buildings, but most of what you see outside of Pudong (which is almost entirely new) dates back to the 1920s or 1930s at the oldest, which doesn't differentiate it much from other world cities like New York or Dubai.
Population-wise, Beijing is more solidly Chinese, although more and more expats have begun to move to the city in spite of the international propaganda machine that continuously ties it to authoritarian gloom and doom.
Shanghai on the other hand is extremely cosmopolitan. While not home to as many foreigners as other Asia cities like Hong Kong or Tokyo — although I'd argue it's getting there — it isn't uncommon to walk down East Nanjing Road and see faces from all over the world. The answer to whether Shanghai or Beijing is more diverse is a no-brainer!
Read More About China
Things to Do in Beijing vs Shanghai
The architectural composition of each city relates directly to the types of activities you can do there. The centerpiece of Shanghai for tourists is the Bund, a charming row of buildings that dates back to the 1920s, when the city experienced its first Golden Age.
After spending a day in futuristic Pudong, head back over to Puxi (the Chinese name for the west bank of the Huangpu) and visit the Yuyuan Gardens and posh Xintiandi, a high-street shopping complex set in an ancient building. On this front, the comparison of Shanghai vs. Beijing seems to be that the former focuses more on the future than the latter, which is more rooted in the past.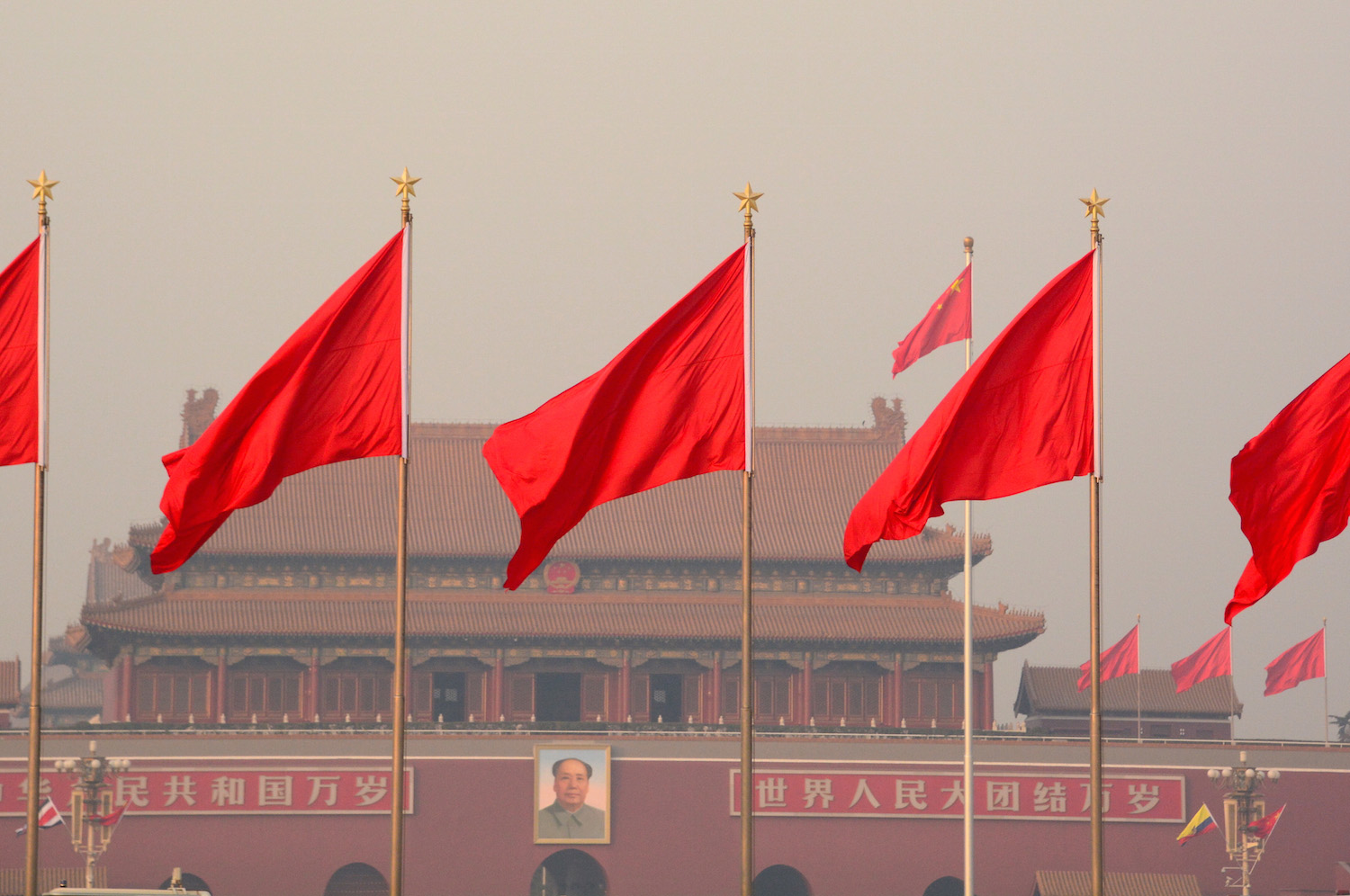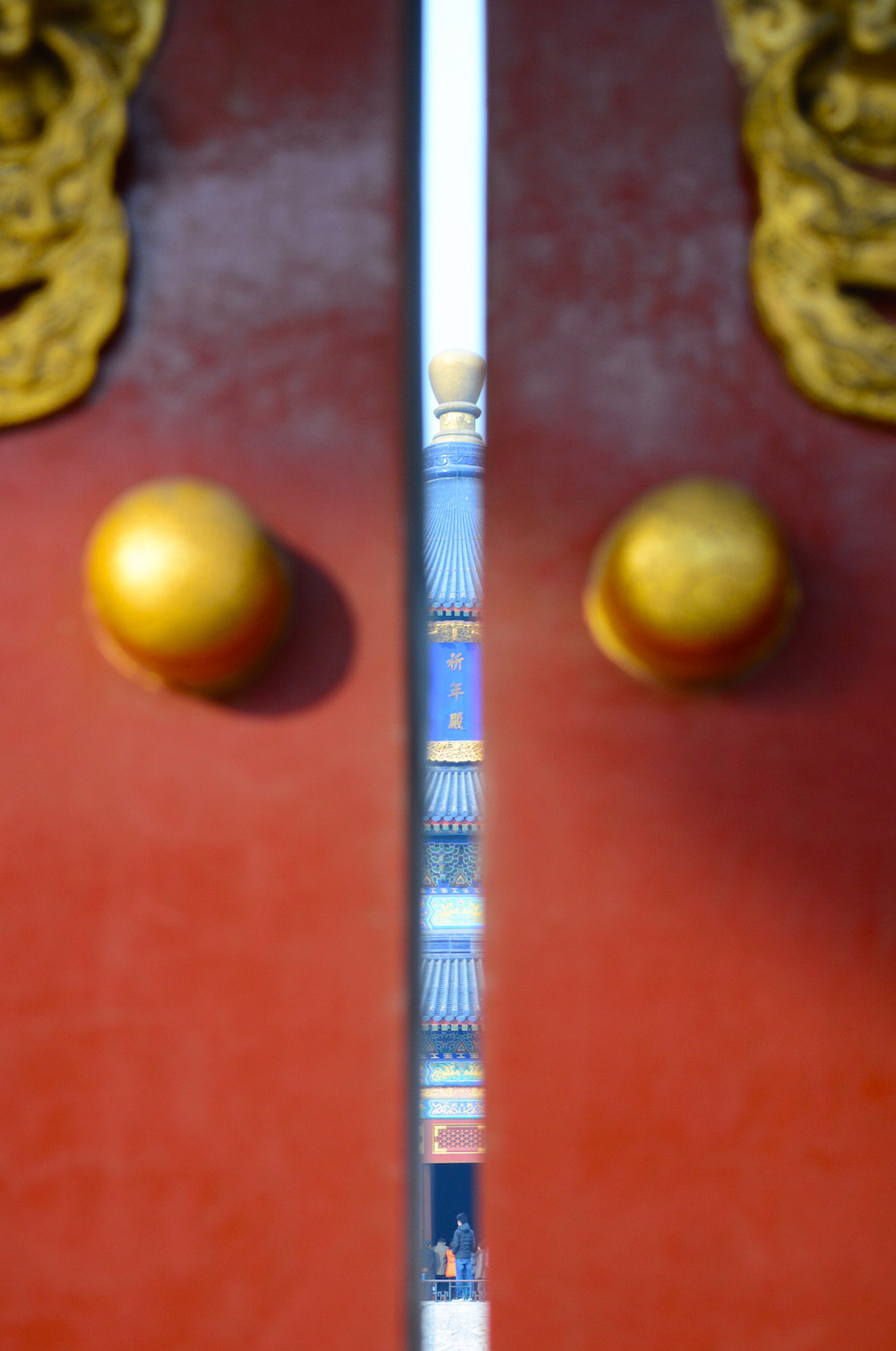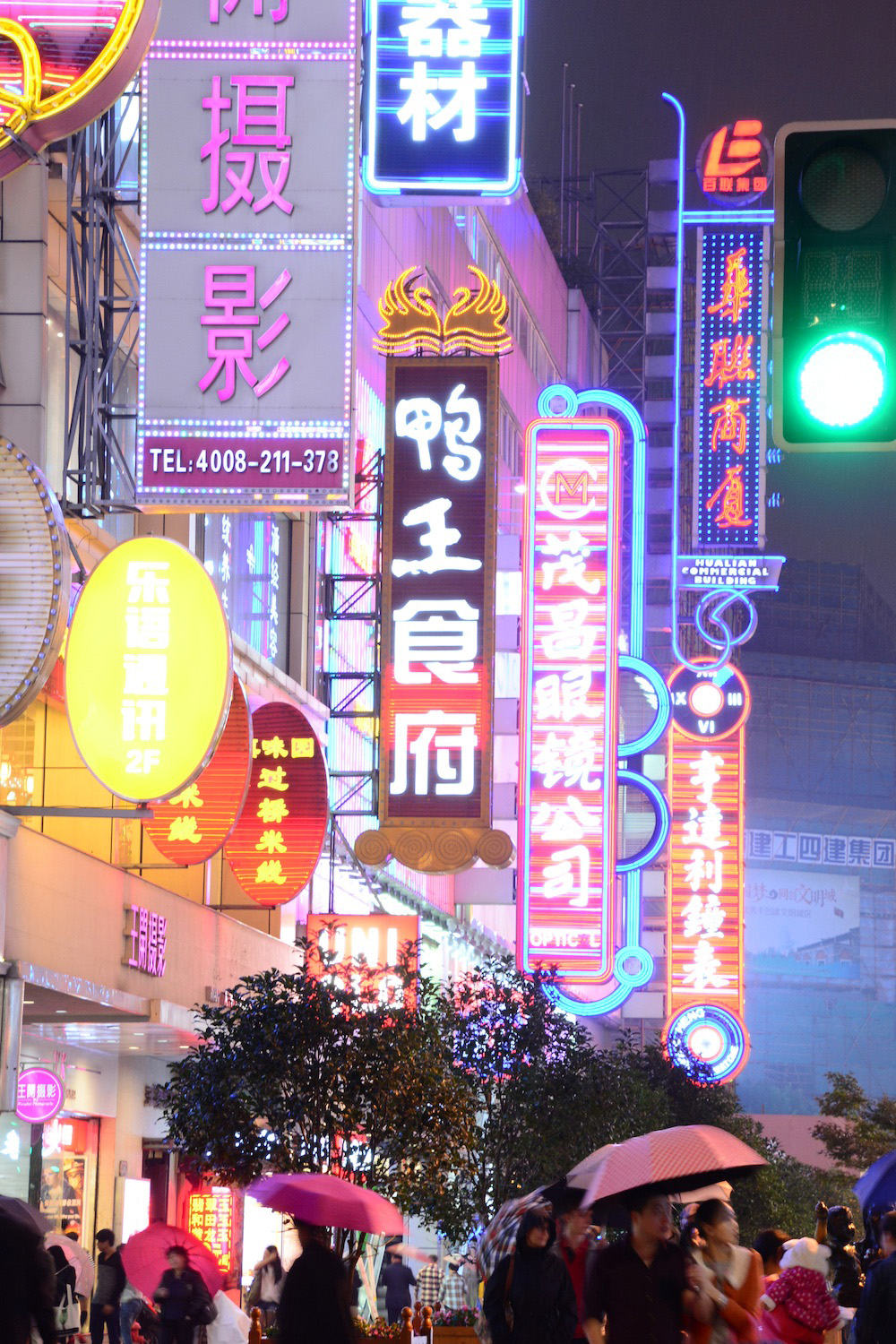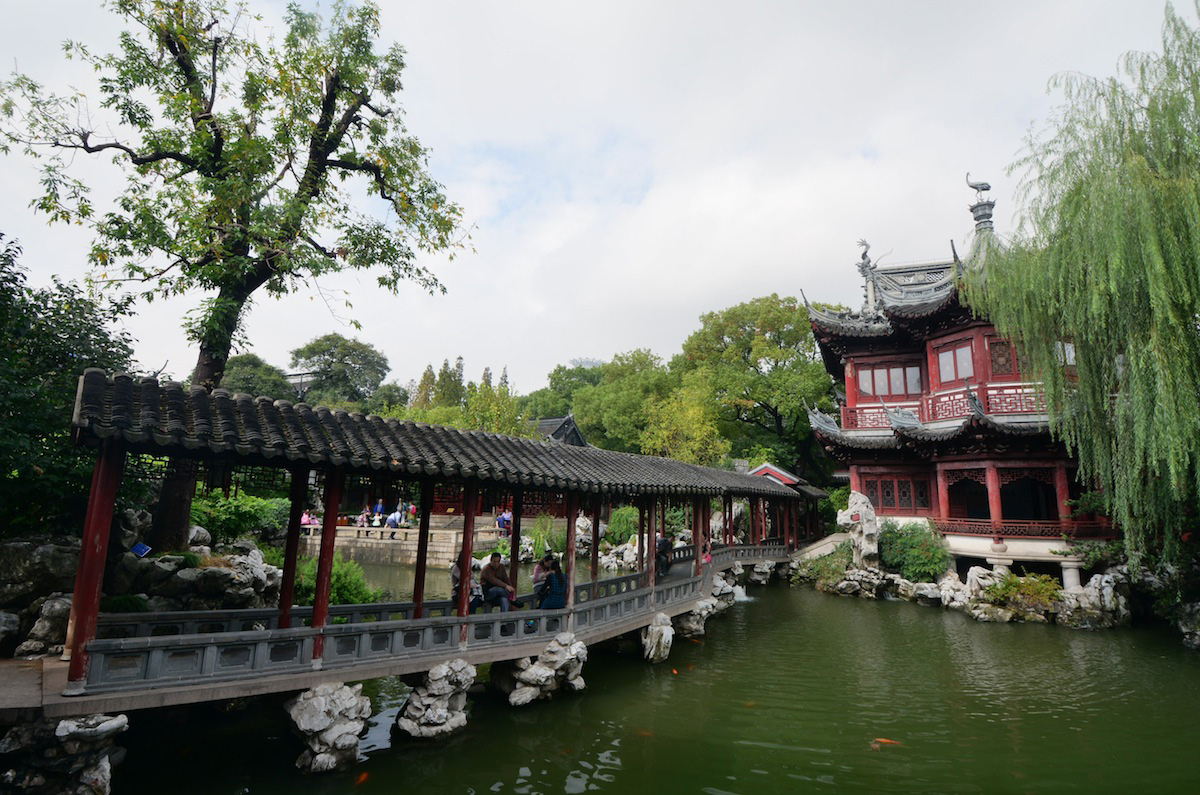 But in fact, Beijing is all about contrast. Literally caddy corner to the millennia-year old Forbidden City is Tian'anmen Square, a monument to communism and the dictator that sought to destroy as much of the memory of ancient China as possible.
Beijing has also preserved many of its traditional "Hutong" water houses, with the most popular example being the Houhai shopping and commercial area, similar in a way to Xintiandi although far more beautiful — "Houhai" refers to the massive lake in the center of the complex. Beijing is also home to the Summer Palace, which dates back almost 1,000 years to the Jin dynasty.
Infrastructure and Getting Around in Beijing vs Shanghai
Whether you choose Beijing or Shanghai, both have extensive metro lines and both are in the midst of expansions unprecedented in each city's history.
In the eight months I lived in Shanghai alone, the city opened six metro lines, bringing the total number of operating lines to 13 out of the 20 in the city's 2020 master plan. Beijing will eventually have almost as many, although progress there seems to be slower.
Shanghai's metro is objectively newer and nicer than Beijing's. While Beijing opened its first metro line under Mao in the early 1970s, Line 1 of the Shanghai metro dates back to only 1995. This being said, you could argue that the Beijing metro has more character than the Shanghai one.
Both cities have extensive bus lines, although they cater more to locals than to tourists, so it might be difficult for you to navigate them if you don't read or understand Mandarin.
Beijing is more spread out that Shanghai, by a long shot: Land-area wise, the cities occupy 6,487 square miles and 2,448 square miles, respectively. As a result, taking an (admittedly) cheap taxi in Shanghai is much quicker than it would be in Beijing, which is also hampered by more oppressive traffic thanks to higher car ownership.
Both cities are served by international airports with flights all over China, Asia and the globe and with the two busiest railway stations in the country, so options for getting out — or way out — are ample no matter which city you visit.
Excursions in Beijing vs Shanghai
With the Great Wall around an hour away by taxi (or if you visit the heavily-touristed Badaling section, by train) it would be hard for any one attraction located in close proximity to compete. That being said, Shanghai may win in the quantity department.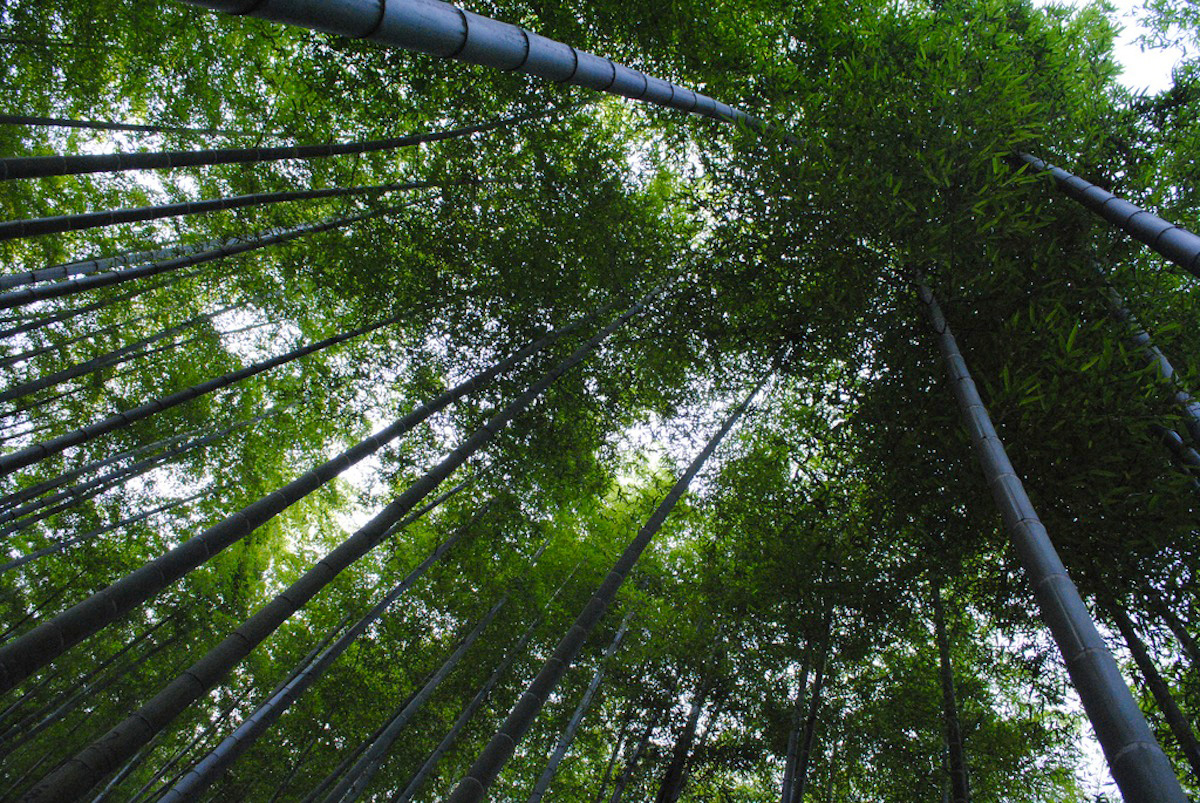 See, aside from the Great Wall and the port city of Tianjin, there isn't a whole lot to do in the areas outside of Beijing (unless you count Mongolia, which is sort of close) as these areas are heavily rural.
Shanghai, by the other hand, is the anchor city of a coastal megalopolis home to more than 100 million people, as well as the cities of Hangzhou, Nanjing and Suzhou, to name a few.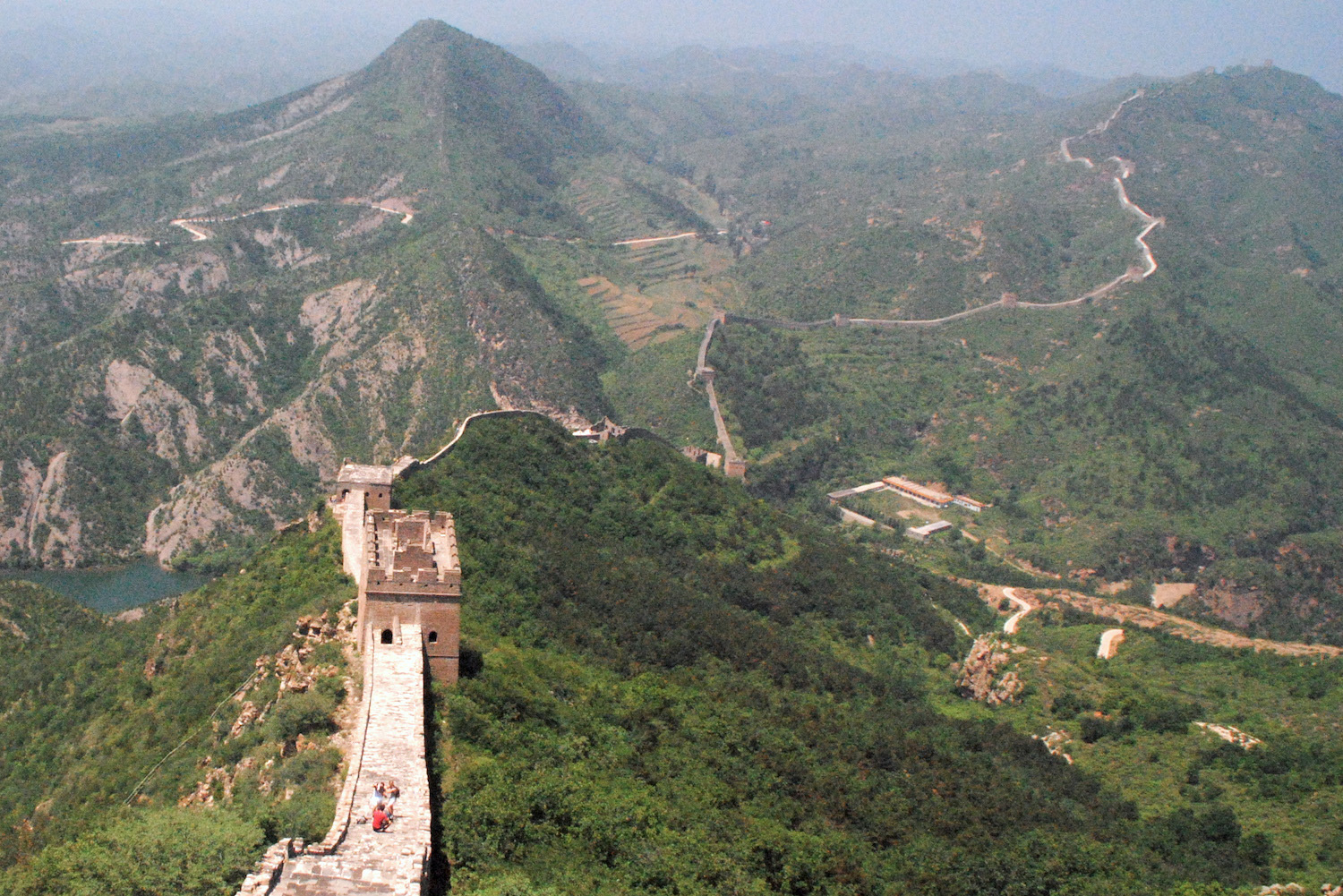 Shanghai is also about four hours by bus from the Anji bamboo forest, where the movie "Crouching Tiger, Hidden Dragon" was filmed. The ride out of the city is a little depressing — the urbanization essentially never breaks — but is immediately worth it the moment you pass through the bamboo forest's pearly gates.
Beijing vs Shanghai Weather and Landscape
Beijing is set in the rolling hills of northeast China, a landscape that's particularly pleasing from the vantage point of the Great Wall. Shanghai, on the other hand, sits on the eastern Chinese coastal plain, which would be beautiful if all the water that exists around it wasn't so black and polluted.
I won't attempt to explain to you the extent to which each city's geography relates to its weather — I don't even fully understand myself — but I can sum it up for you easily: Beijing is colder and hotter than Shanghai and has more distinct seasons.
Beijing's winters are defined by temperatures far below freezing and frequent snowfall and separate from its scorching summers by lengthy, pleasant springs and falls. Shanghai doesn't get as hot in summer or as cold in winter, but the transitions between the cold, rainy season and the hot, drier season are more jarring.
Additionally, while Shanghai is objectively less extreme from a temperature perspective, most buildings there don't have central air or heating, which makes escaping whichever extreme plagues you more difficult than it would be in Beijing.
…And The Winner Is
For my money, Beijing is the best city for tourists in China. Although Shanghai is a modern, exciting metropolis and is evolving at an almost unprecedented rate, Beijing offers a better balance of the ancient and the contemporary and is more aesthetically diverse from both manmade and natural perspectives.
Both cities, however, offer amble opportunities for exciting excursions and to be fair, Shanghai's transportation infrastructure is without a doubt superior and the city lacks Beijing's oppressive traffic congestion. Indeed, this article addresses the specific issue of which of these cities is preferable for tourists, rather than "Which is better Beijing or Shanghai?", a more general and loaded question.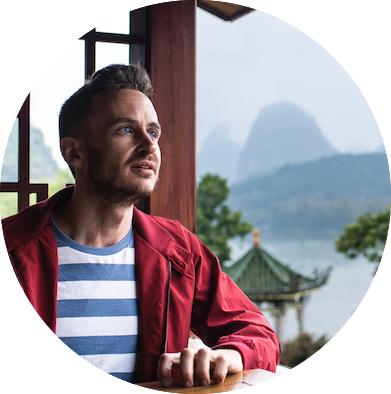 informs, inspires, entertains and empowers travelers like you. My name is Robert and I'm happy you're here!