If you stay in Shanghai for any measurable length of time, you will eventually begin to tire of its endless skyscrapers, power lines and highway overpasses — in spite of all the cool things I've advised you to do in the city. Thankfully, literally dozens of options exist for day trips out of Shanghai.
Choosing is where it gets difficult. I would wager to say that the vast majority of foreigners head to Hangzhou or Suzhou, two medium-sized (by Chinese standards) cities located roughly an hour from Shanghai, each boasting its own tree-lined lake for hours of peaceful strolling.
By the time I had my fill of the urban Chinese jungle, however, I was in the mood for something a bit more off the beaten path. Ken, one of my private English clients, recommended I head some place called "An ji." There, he said, I would find the vast bamboo forest where the film "Crouching Tiger, Hidden Dragon" was filmed.
I'll give two things away to you: The forest sits only slightly off an extremely beaten path; and is nowhere near as vast as the cities currently developing around its periphery. Still, if you're in Shanghai and need a break from the hustle-bustle, the Chinese Grand National Bamboo Forest is nearby Anji is without a doubt the most serene place you can travel without getting on a plane.
How to Get from Shanghai to Anji Bamboo Forest
The first step to getting to Anji is to take Lines 1 or 3 of the Shanghai Metro to Shanghai South Railway Station as early in the morning as possible. After you disembark the Metro, get yourself to the bus terminal attached to the railway station. Suffice it to say the signage is poor, so simply ask someone"qi che zhan zai na li ma?" (pronounced chi-che-jan-zai-na-li-ma?), which literally means "Where is the bus station?"
Once you've arrived at the bus station, the procedure is extremely simple. Take a place in the line to buy tickets and when it's your turn, say "Wo qu an ji — yi ge ren" (pronounced "wo-chu-an-ji-e-guh-ren"), which literally means "I am going to Anji — one person." If you have two people it's "liang ge ren"; three is "san ge ren"; and so forth. You should technically also say "wo men" (literally "we" or "us") instead of "wo" ("I" or "me") if you have more than one person. The bus journey takes about four hours door to door.
The bus to Anji lets you off in the city of Anji, a rapidly expanding boomtown of sorts located deep in China's Zhejiang province. Exiting the bus station takes you right off Anji's main road, which is where you need to hail a tuk-tuk or taxi to get you to the forest itself.
Officially, the forest is known as "中国大竹海" (zhong guo da zhu hai, pronounced "jong-gwo-da-ju-high" — literally "China Big Bamboo Sea"). Most taxi drivers can get you where you need to go, however, by hearing the 竹海 ("zhu hai," pronounced "ju-hai") part or even simply "竹字," ("zhu zi," pronounced "ju-zi"), which simply means "bamboo."
Expect to pay about 50 RMB for a taxi and between 5 and 10 for a tuk-tuk — and keep in mind that money aside, the ride takes no less than a half-hour so depending on conditions, the taxi might be worth the extra investment.
Things to Do Inside Anji Bamboo Forest
Eat local foods
If you're hungry upon arriving in the forest, hold your horses on buying your admission ticket and entering — they may or may not let you re-enter on the same ticket — and enjoy some delicious food at any of the restaurants near the entrance. Traditional Chinese fare is available here but if you're feeling adventurous, I recommend you try the spicy bamboo shoots — to order, just say "竹字," (again "zhu zi," pronounced "ju-zi"). I say adventurous not because they're bad or strange, but because bamboo is panda food, after all. It's fucking amazing though.
Hike to a watchtower viewpoint
After your stomach's lined, the forest is all yours. Although the park itself does cover quite a bit of land, the portion you're exposed to on a quick day trip is relatively compact. This is cool for a couple reasons: It's easy to get in and out quickly if you need to; the view from the ancient watchtower that overlooks the entrance to the park provides no hint as to the cities encroaching on the forest from all sides.
Ride a rollercoaster through the bamboo
If you're feeling really adventurous — and I do mean "adventurous" this time — someone went and installed a roller coaster in the middle of the forest, which conveniently boards at the base of the aforementioned watchtower. For just 50 yuan — and maybe less, if the ride operator or his teenage son are willing to bargain — you can coast through the forested hillside at a speed I assume to be at least 40 miles per hour. Use your discretion on this one, obviously.
Pictures of Anji Bamboo Forest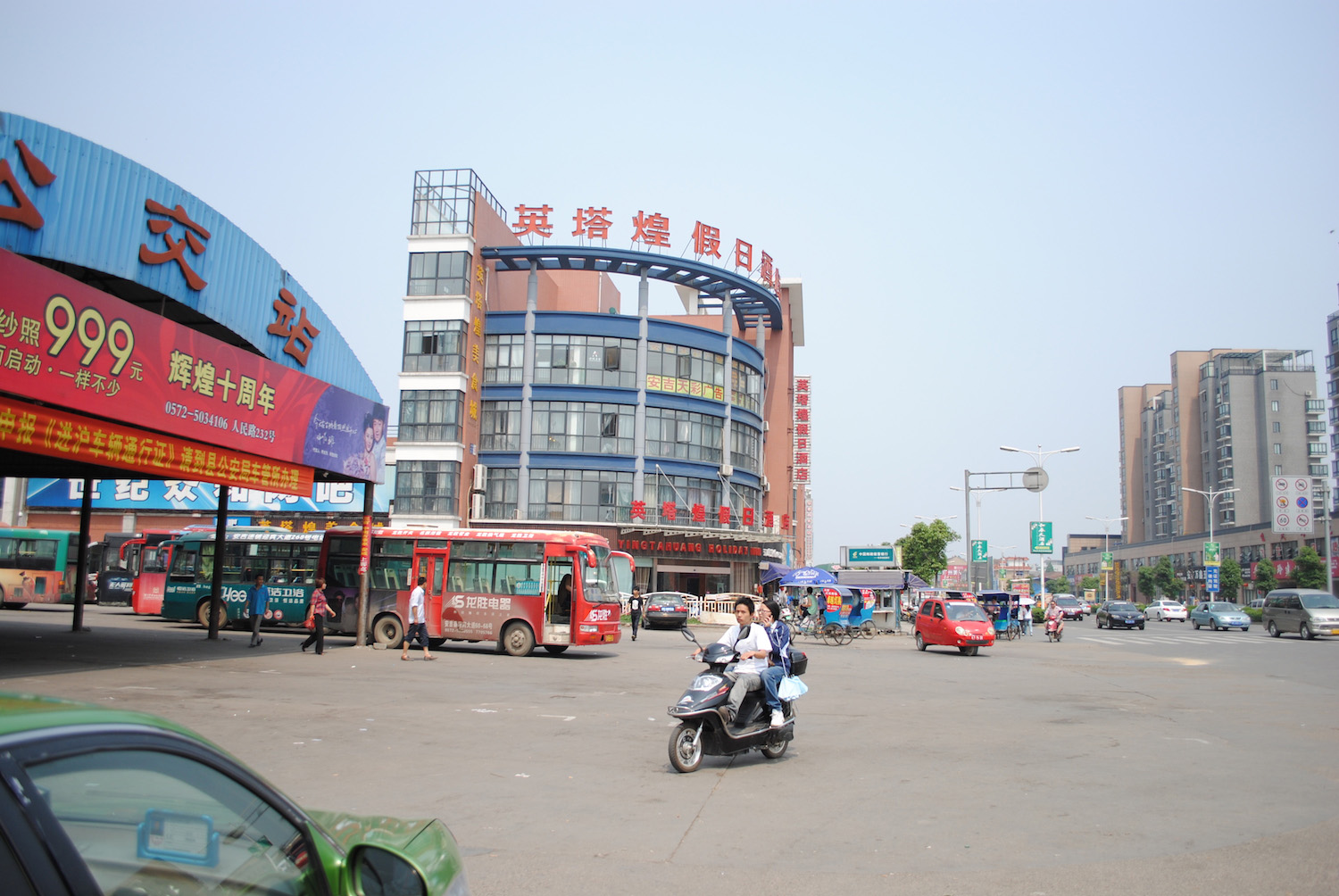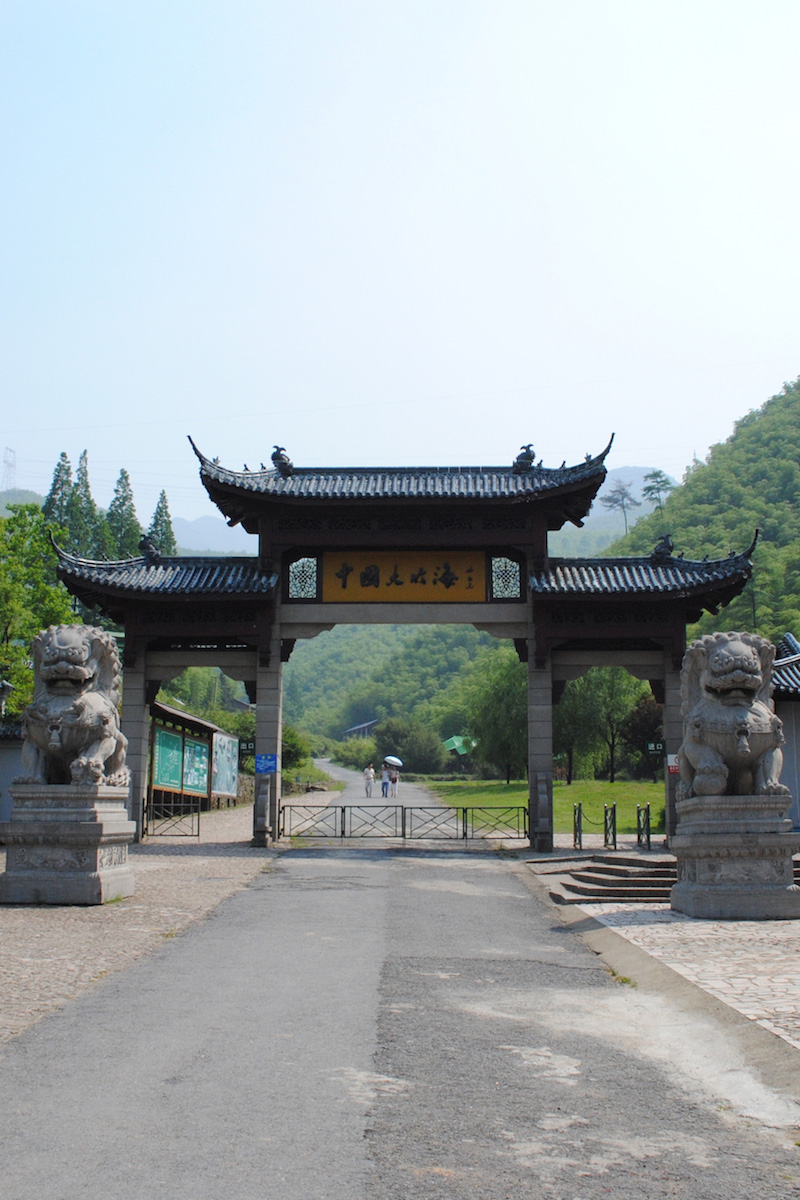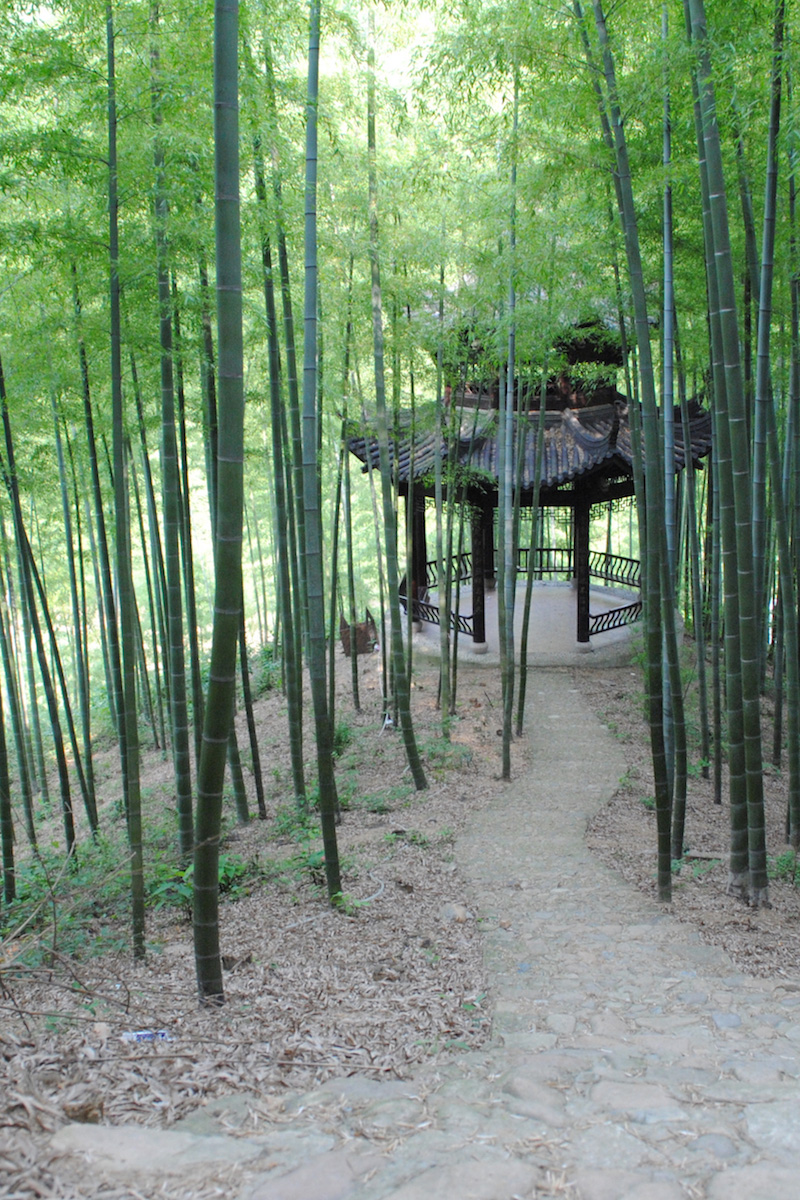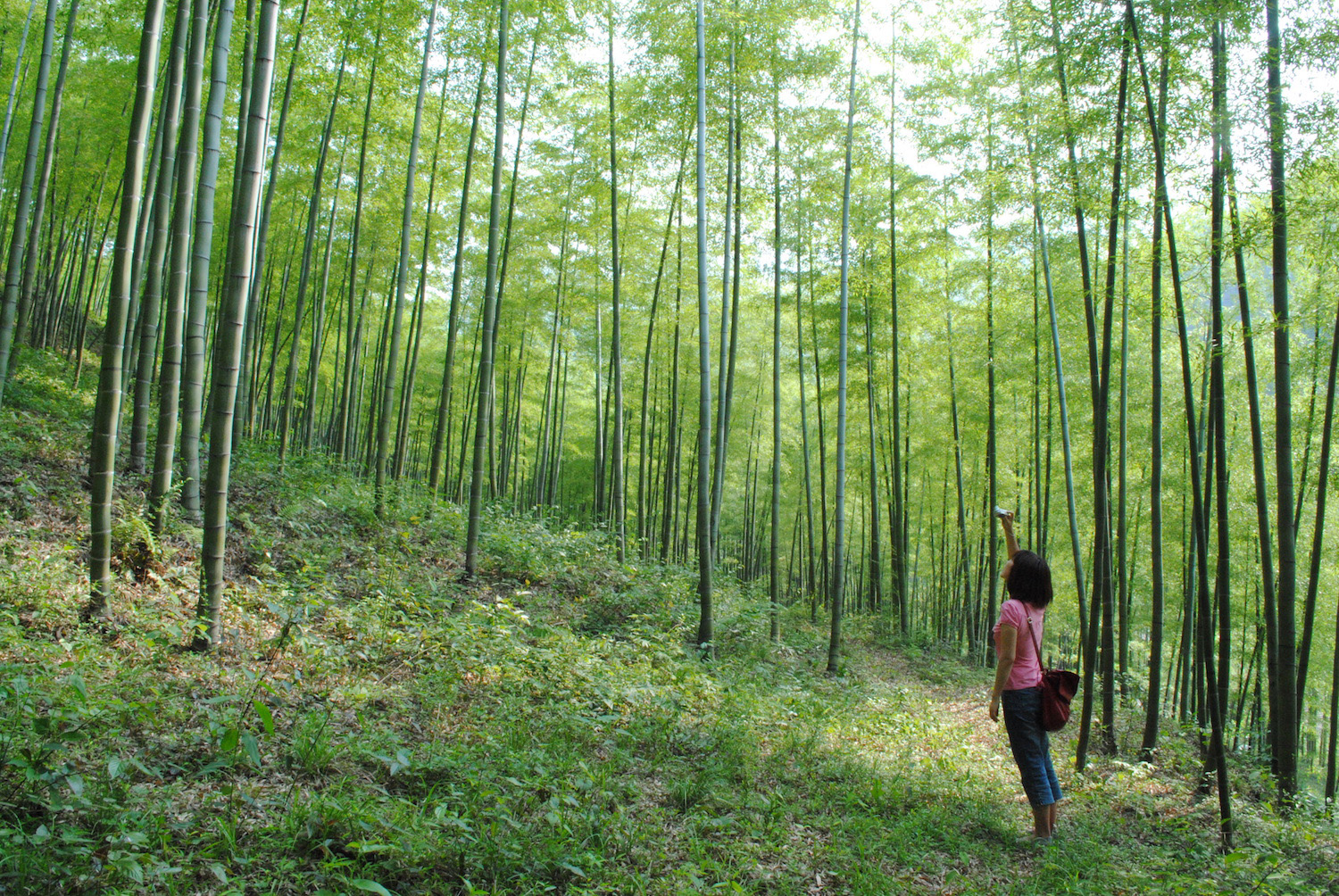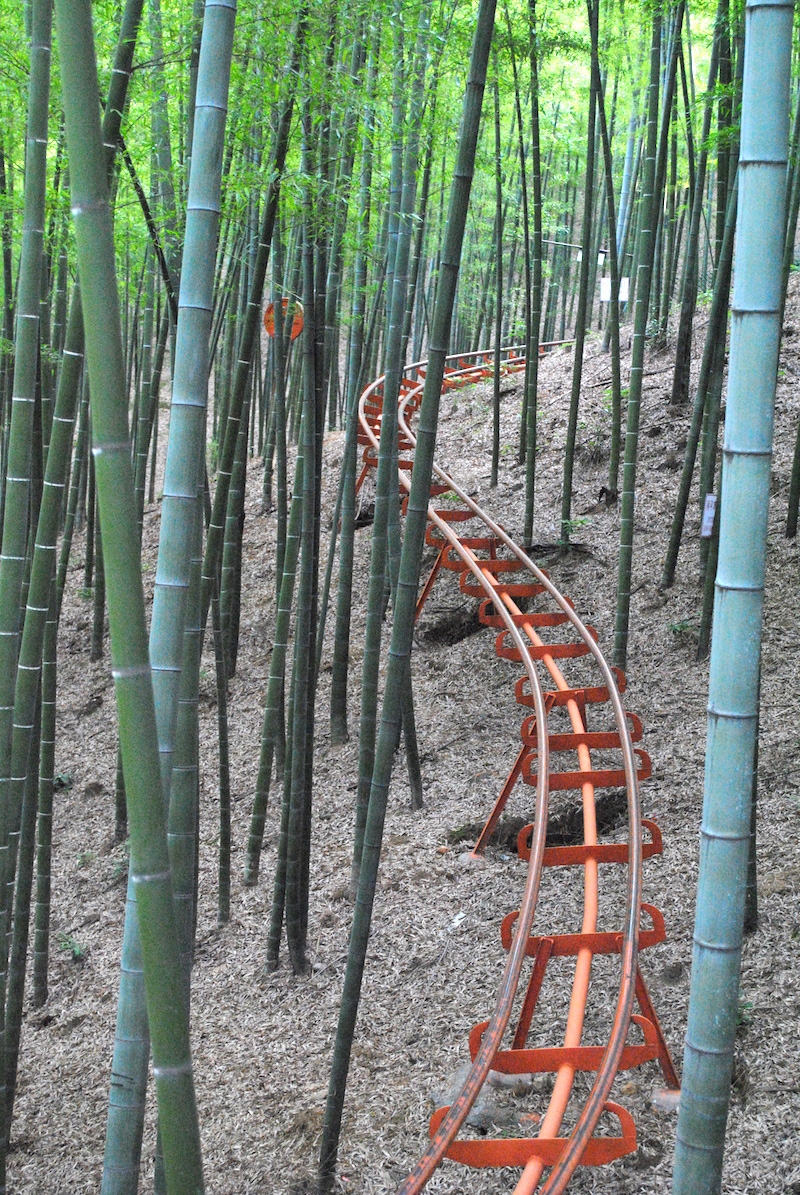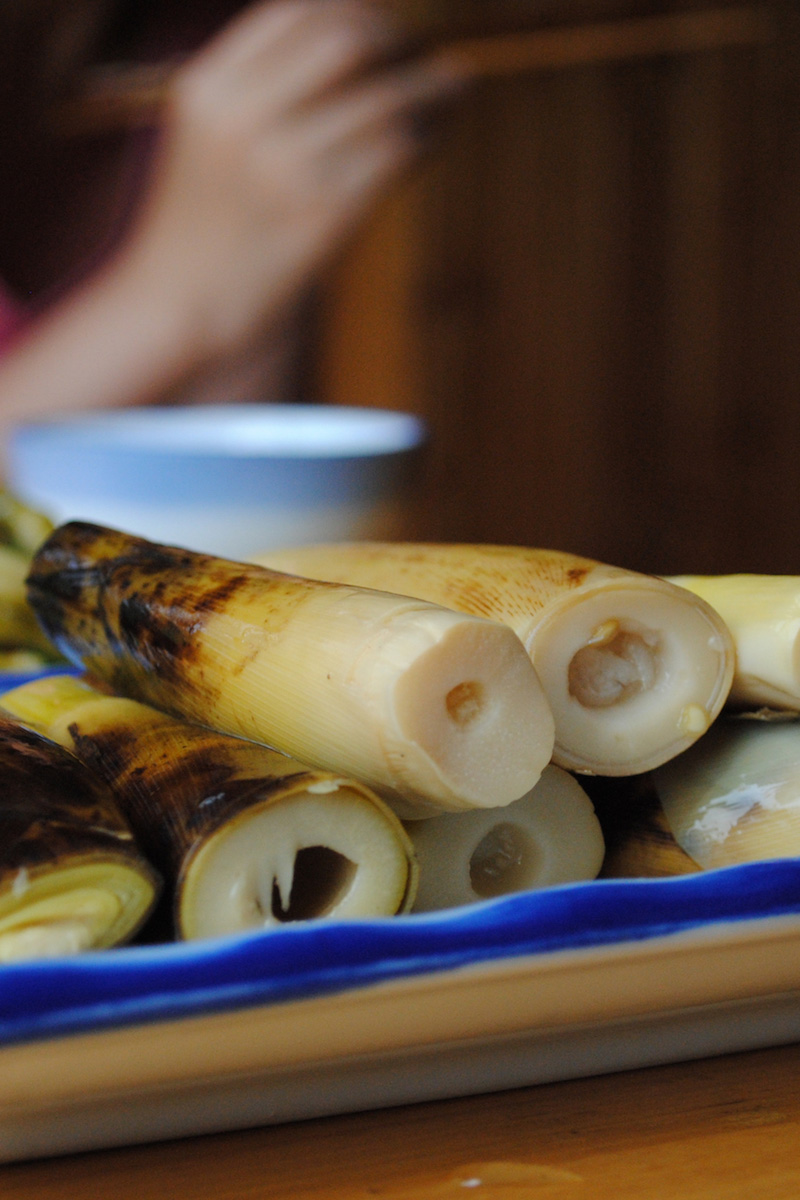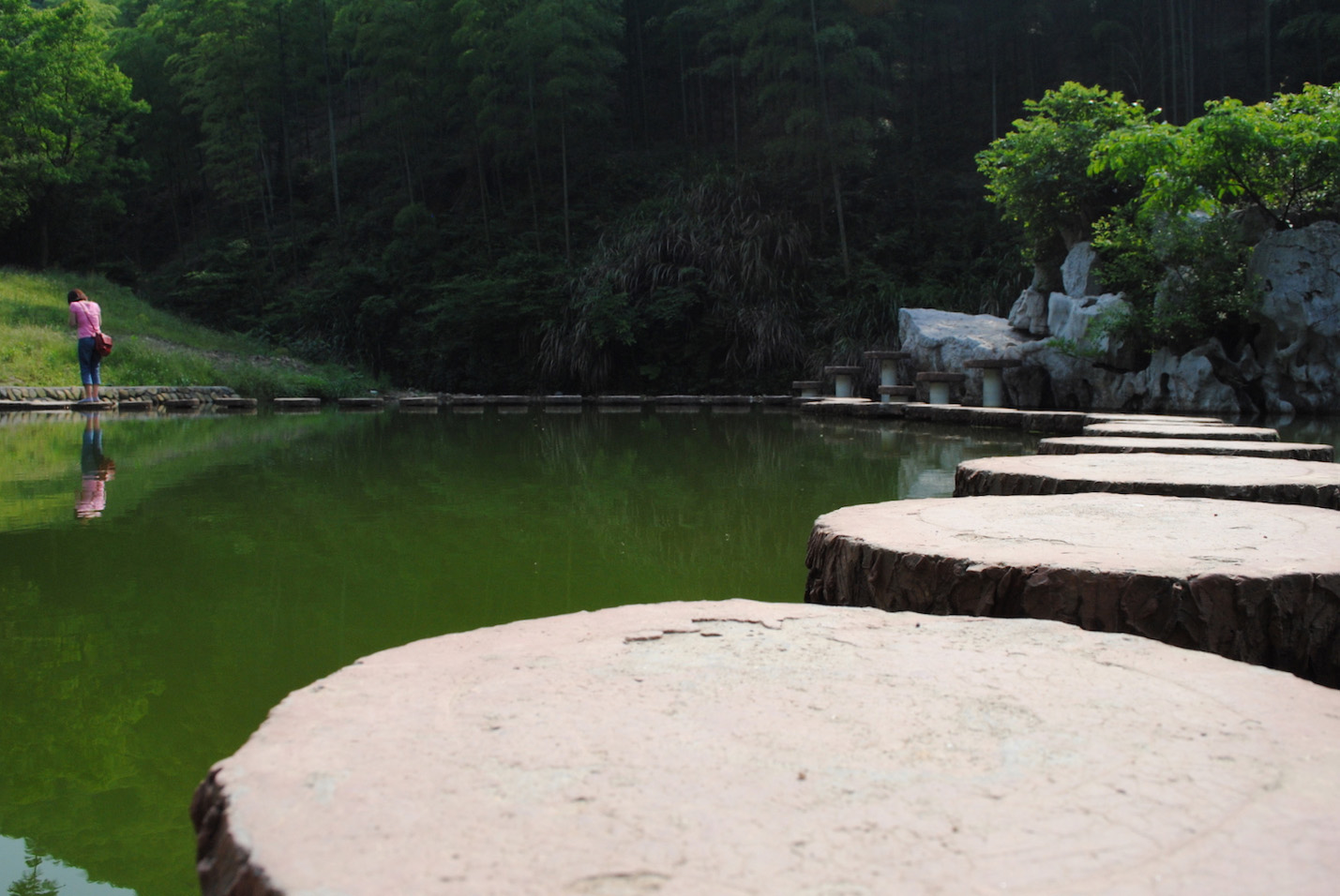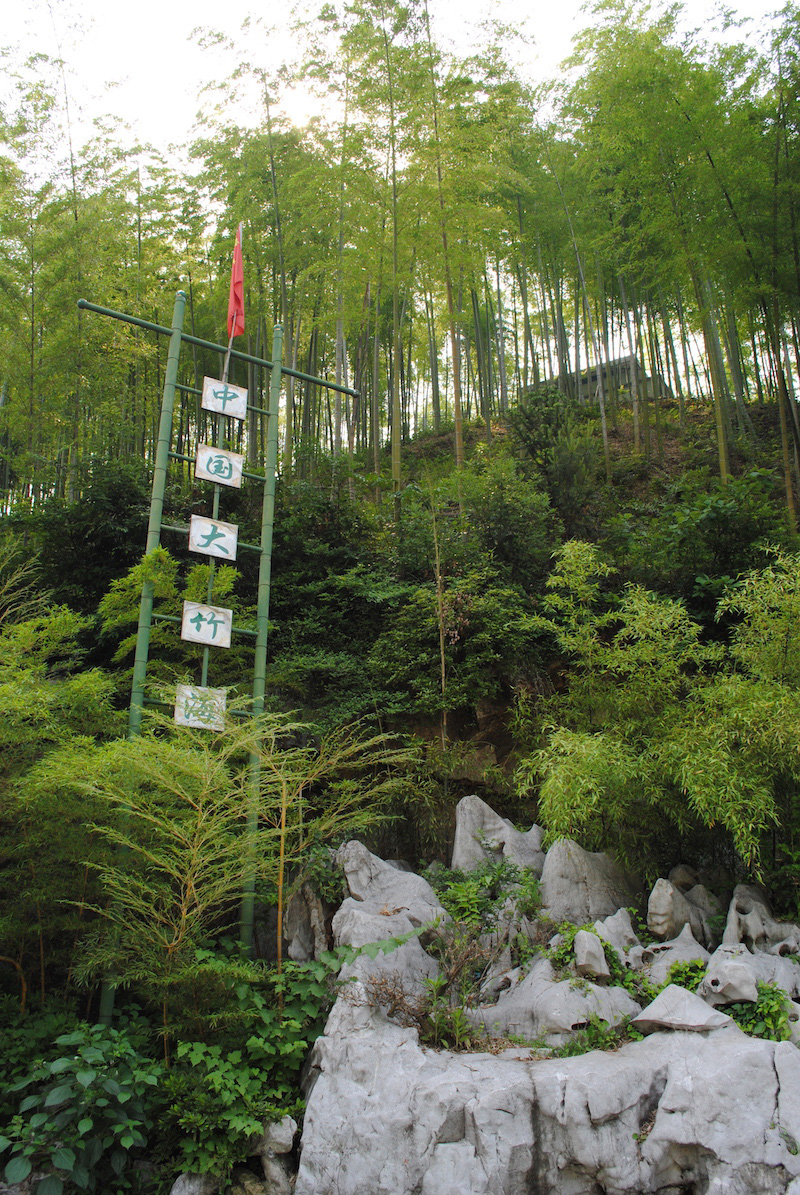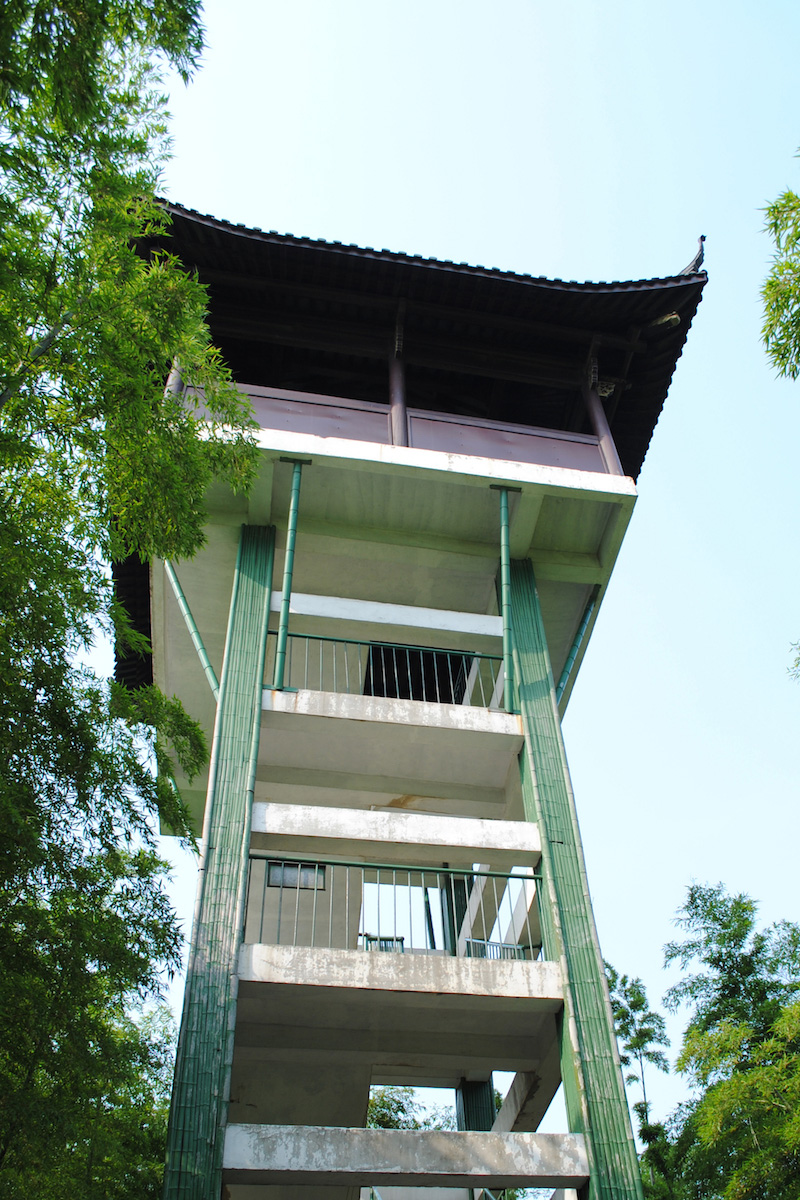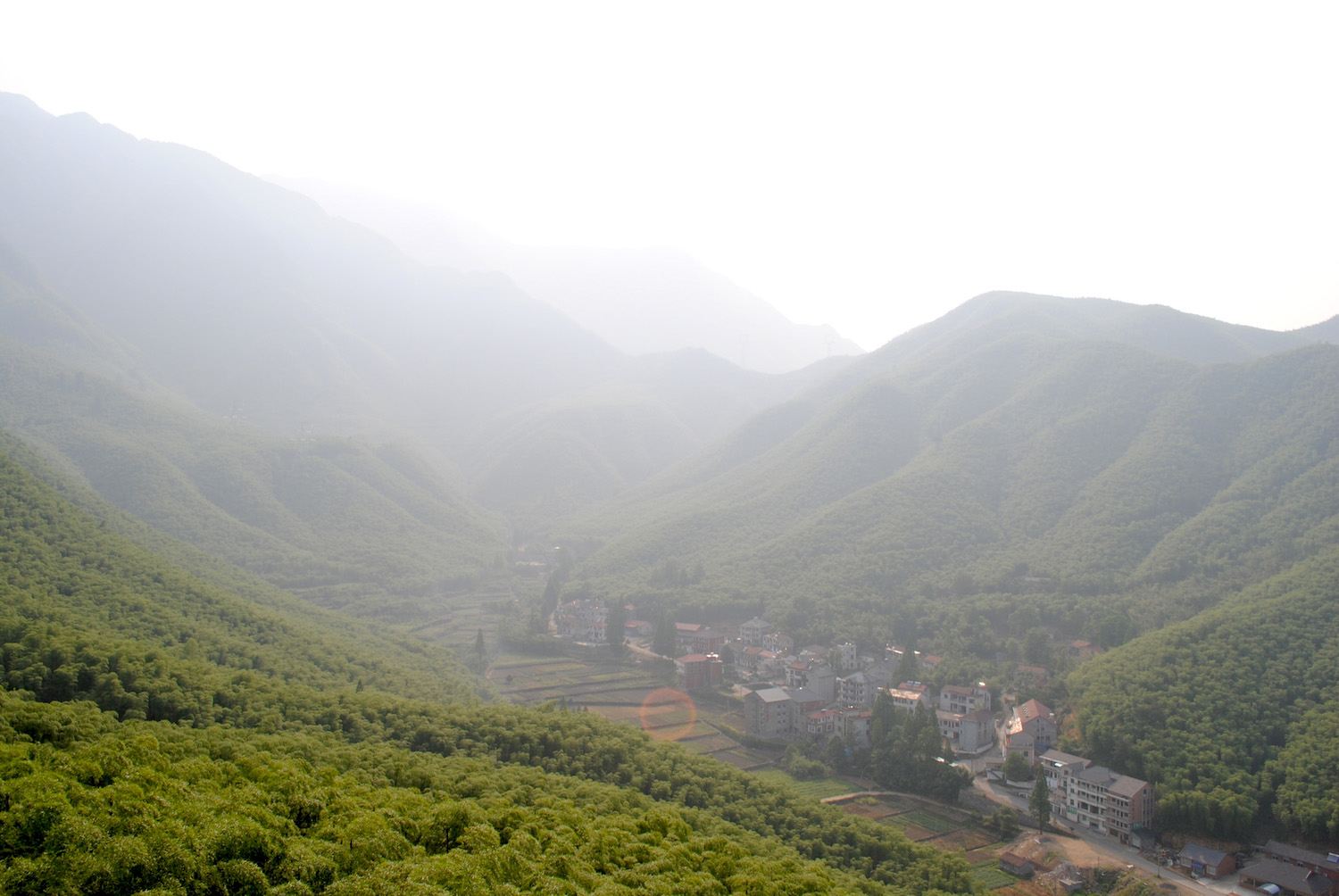 Should You Stay Overnight at Anji Bamboo Forest?
Once you've gotten your fill of the forest, return to the park entrance and wait for any of the taxis or even the occasional mini-bus passing by to stop. Verify with the driver that he's going to Anji City — 安吉市," or "an ji shi," pronounced "an-ji-shuh" — and be on your way.
When you get back to the city center and the bus station, purchase a ticket back to Shanghai or if none are available, to Hangzhou, where you can travel to Shanghai by train (if you arrive early enough) or by bus. Wherever your origin, you return to the Shanghai South Railway Station from whence you came.
Of course, there is no need to abbreviate your journey if you have time. Several guest houses operate near the entrance to the park and are a cheap enough that you can make a weekend out of your trip. Although none of the accommodation providers I spoke with spoke English, they are nonetheless equipped with paper maps and will be happy to draw up a suggested hiking route for you.
The Bottom Line
Regardless of whether you make your trip to Anji a day-trip or a weekend getaway, the China Grand National Bamboo Forest is the perfect reprieve from the congestion, noise and smog of Shanghai, even if you love that kind of urban jungle stuff. Want personalized assistance planning your post-pandemic travel to China? Hire me as your Travel Coach! in addition to the fact that I used to live in China and can provide insider tips to help you maximize enjoyment of your trip, I know countless other places just as special as Anji Bamboo Forest.