Good news! Myanmar has introduced a visa-on-arrival scheme. Click here to learn more about it, or click here to hire me to plan your trip to Myanmar.
If you've ever heard that it's impossible for Americans to travel to Myanmar, I can tell you first-hand that's untrue. In fact, you can get a visa to enter Myanmar right in Bangkok, Thailand.
All you need to get a Myanmar visa in Bangkok is a few documents, two passport-sized photos, a passport with six months remaining validity and about 900 Thai baht.
Required Documents for Myanmar Visa
Application for Myanmar Visa
The Myanmar visa application asks for standard personal and professional information, the reason you want to visit Myanmar and your planned itinerary there. The Myanmar visa application also asks for your occupation.
Some travelers believe the "occupation" field is intended to trick journalists, human rights activists and other individuals whose personal philosophies or professional inclinations might act counter to Myanmar's ruling junta. If you aren't sure whether your occupation will subject you to increased scrutiny, write something harmless like "Accountant" or "IT Specialist."
Flight Itinerary and Passport Photos
Technically speaking, you need a copy of your flight itinerary and at least one hotel reservation in Myanmar to get a Myanmar visa. I wasn't personally asked for either of these documents, but it's a good idea to print them out and bring them with you just in case.
You also need two passport-sized photos with a white background, which you can have taken at a photo booth at any mall in Bangkok, such as MBK center.
Myanmar Visa Fee
The cost for obtaining a Myanmar visa in Bangkok is 830 Thai baht, payable only in Thai baht. The Myanmar embassy in Bangkok is a bit primitive, so I would recommend you bring exact change if possible.
Location and Hours of Myanmar Embassy in Bangkok
The most effortless way to reach the Myanmar Embassy in Bangkok is to take a taxi to 132 Sathorn Road, in the city's cosmopolitan Sathorn district.
For a cheaper, less stressful journey, take the Bangkok SkyTrain to Surasak station of the Silom line. Take exit 3 and make an immediate U-turn. You will see the Myanmar Embassy on your left after about 600 feet.
The Myanmar Embassy in Bangkok is open from 9 a.m.-noon and then from 1-3 p.m. Lines are long, so get there as close to 9 as possible if you want to hand in your paperwork before noon.
If the line is too long for you to be served before noon, you will be told to wait until after one. If you can't make it before 11 a.m., do yourself a favor and just wait until 1.
Your Myanmar visa should be ready the next day after 1 p.m. The visa takes up a full page of the passport and has the passport-sized picture you gave the embassy printed into it. It's kind of cool.
Myanmar Travel Tips
Money in Myanmar
Did you know that there are no ATMs everywhere in Myanmar and that the only way to get local currency is to exchange mint-condition U.S. dollars with black market money changers? Now you do.
For more information on this subject, read my article "How to Exchange Money in Myanmar."
Things to Do in Myanmar
I'm going to assume you've done at least some research on things to do and places to visit Myanmar if you're planning a trip there. If you haven't, I've got plenty of inspiration for you, in the form of my Myanmar Travel Guide.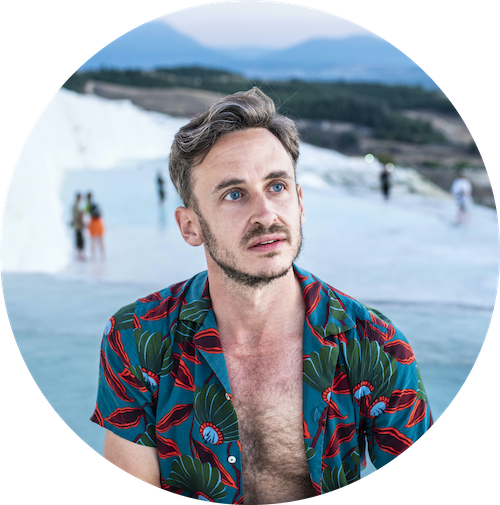 informs, inspires, entertains and empowers travelers like you. My name is Robert and I'm happy you're here!