I was nonchalant last night when Harry, an Indonesian friend I was having dinner with here in Yogyakarta, asked me about me feelings on the many active volcanoes nearby. "The likelihood of one erupting during the three weeks I happen to be here is almost zero," I laughed arrogantly. "And if it did? C'est la vie."
Imagine my surprise upon walking onto my balcony this morning and seeing this: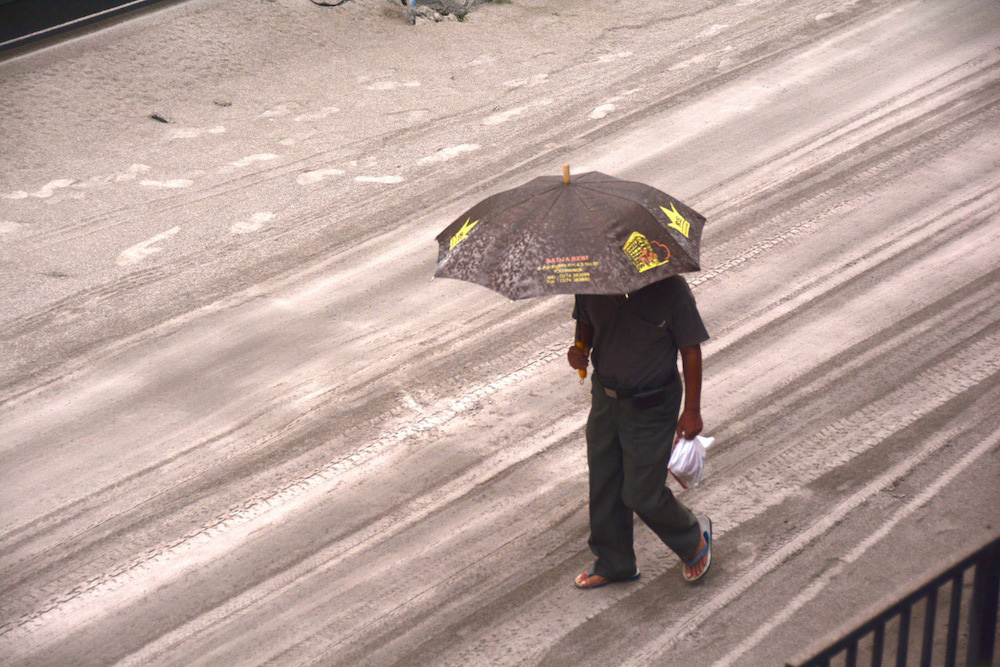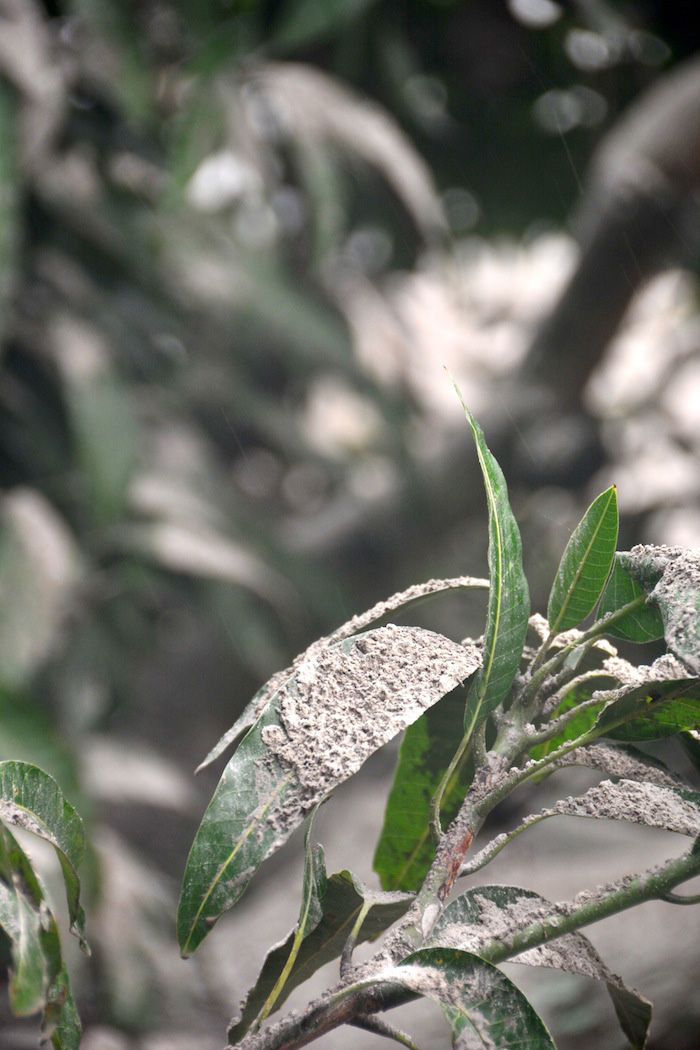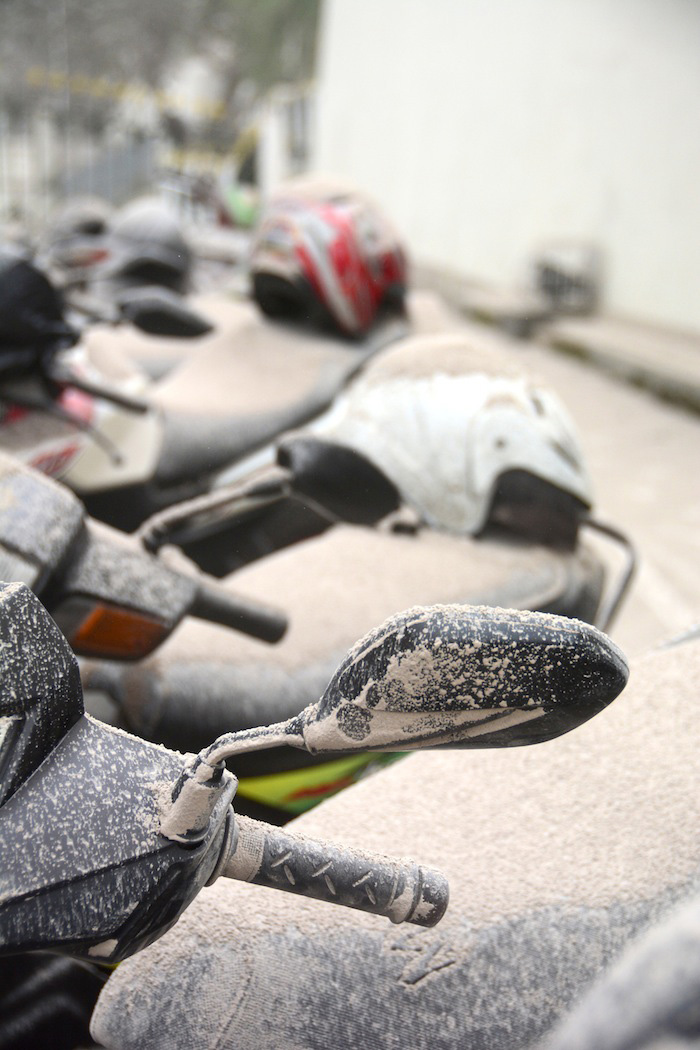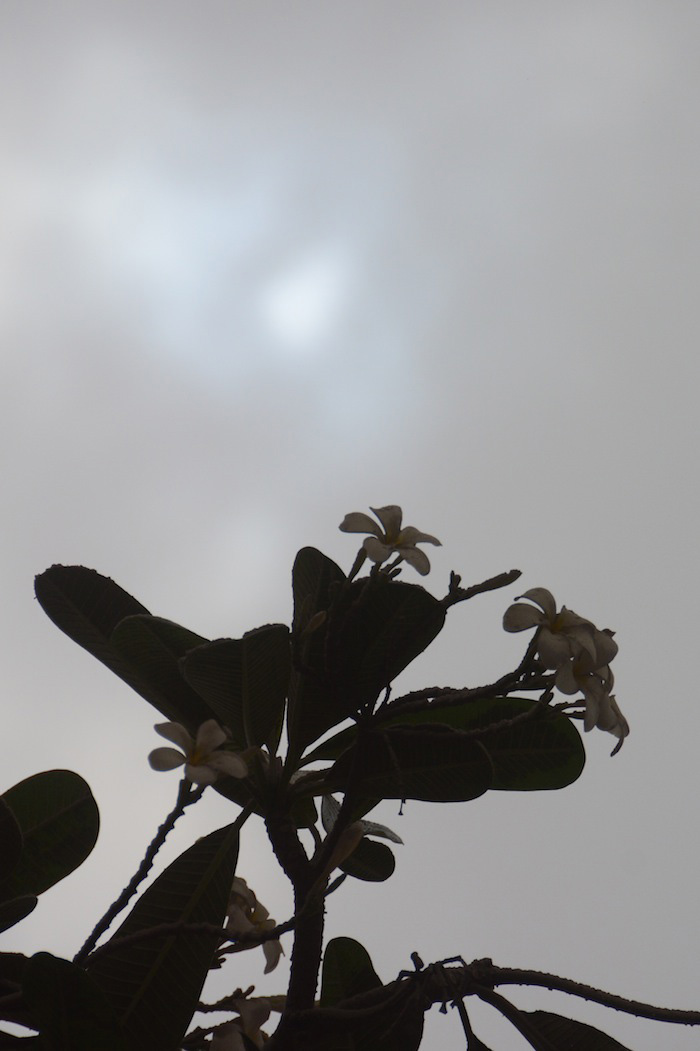 It seems that Mt. Kelud, a volcano located approximately 300 km (180 miles) from here in the eastern part of Java island, erupted while I slumbered. And so, after pinching myself several times and realizing that I was not, in fact, still asleep, I did what any semi-insane travel journalist would do: I bought a face mask, grabbed my camera and headed outside into "Ashmageddon."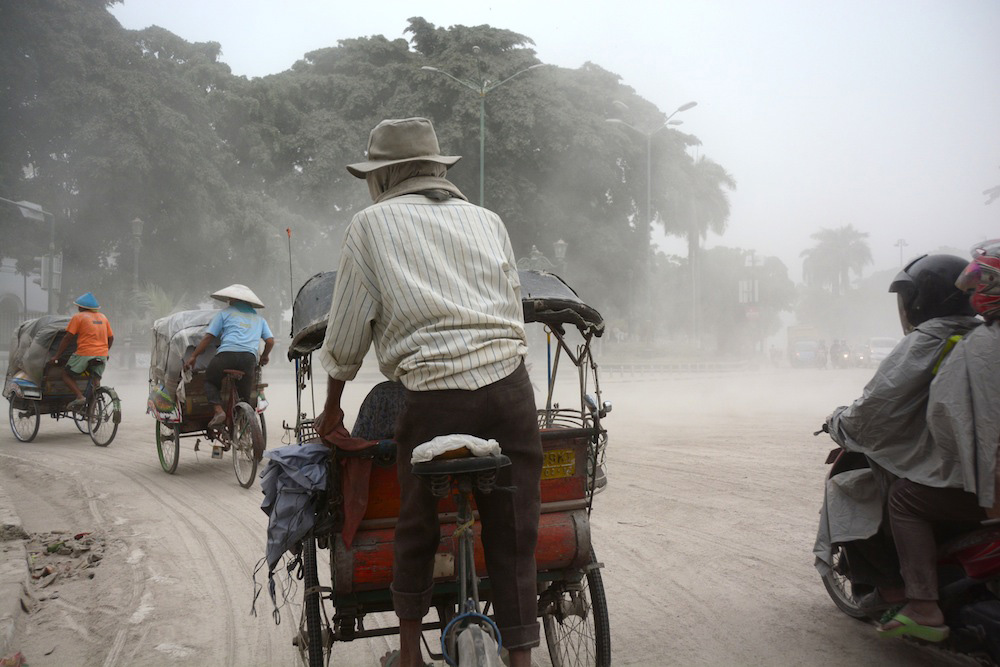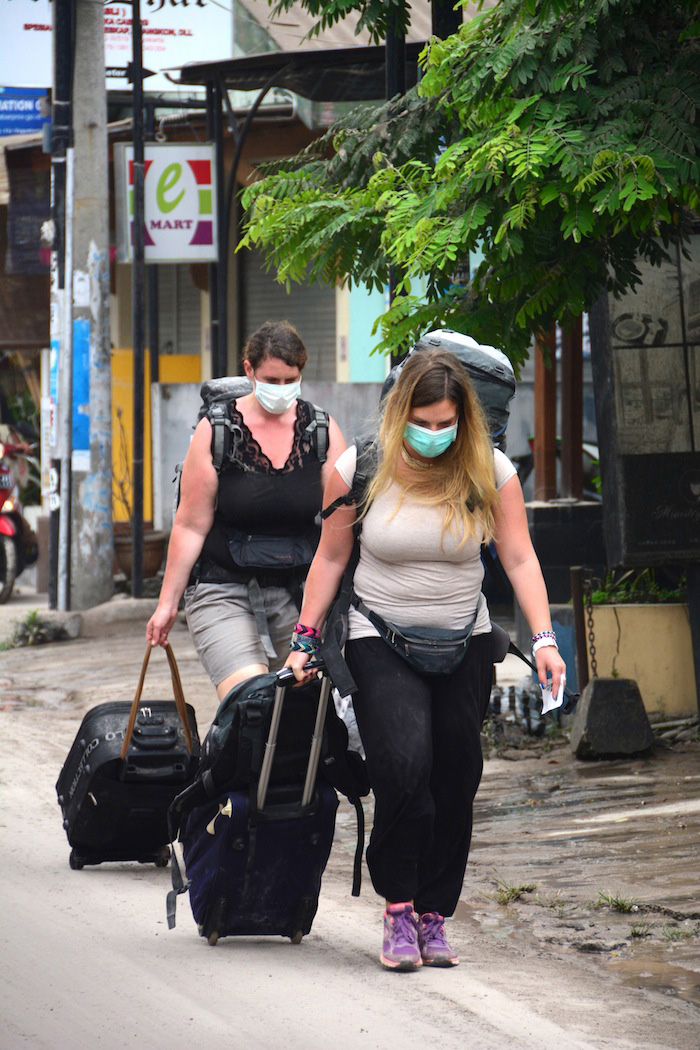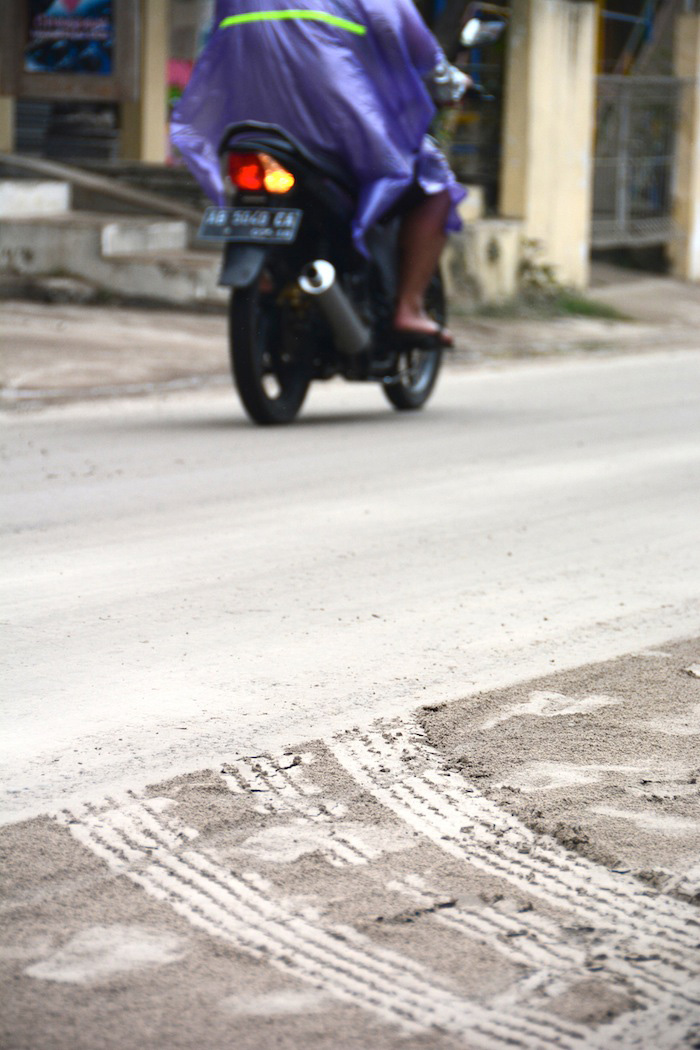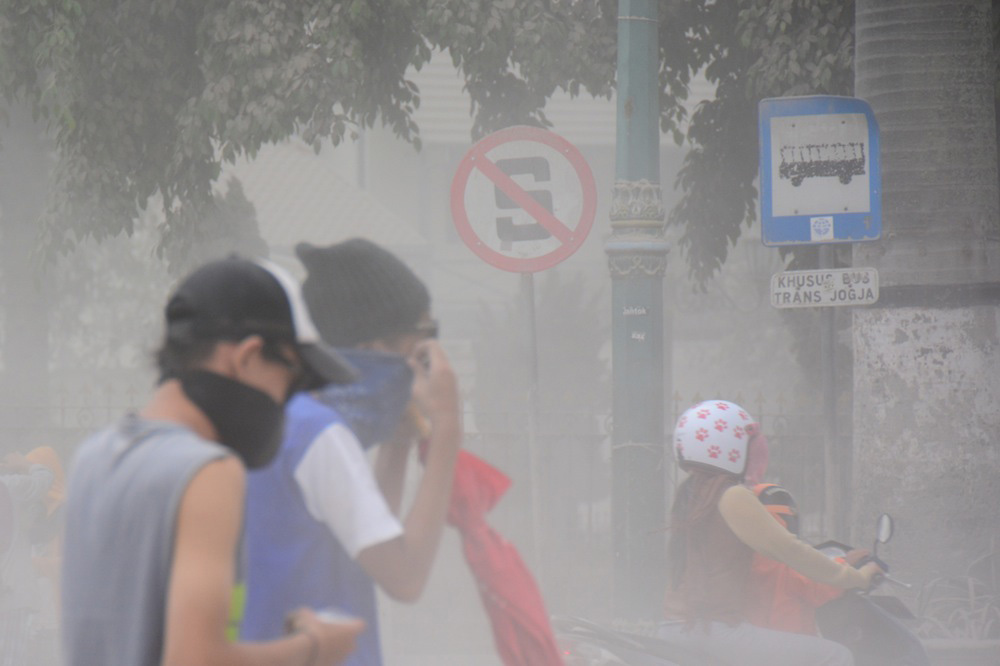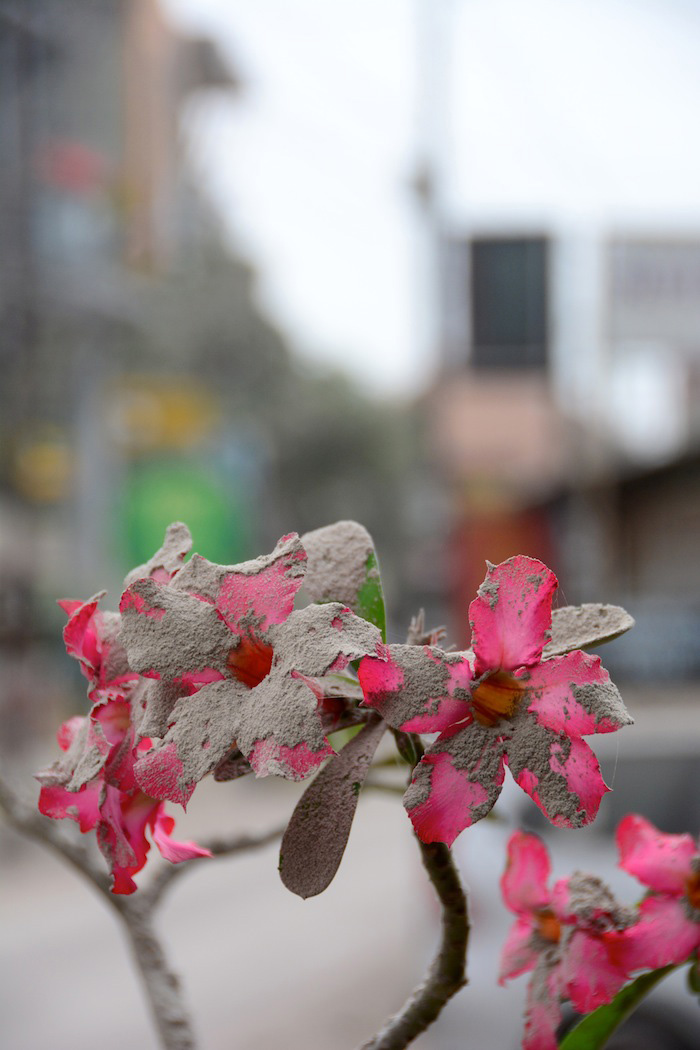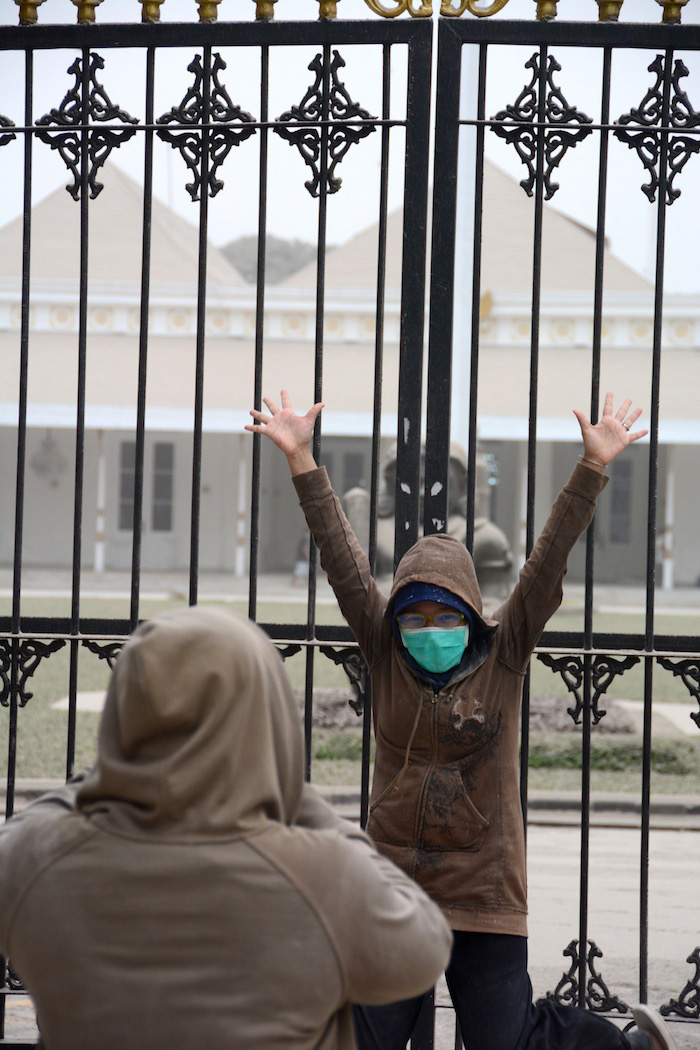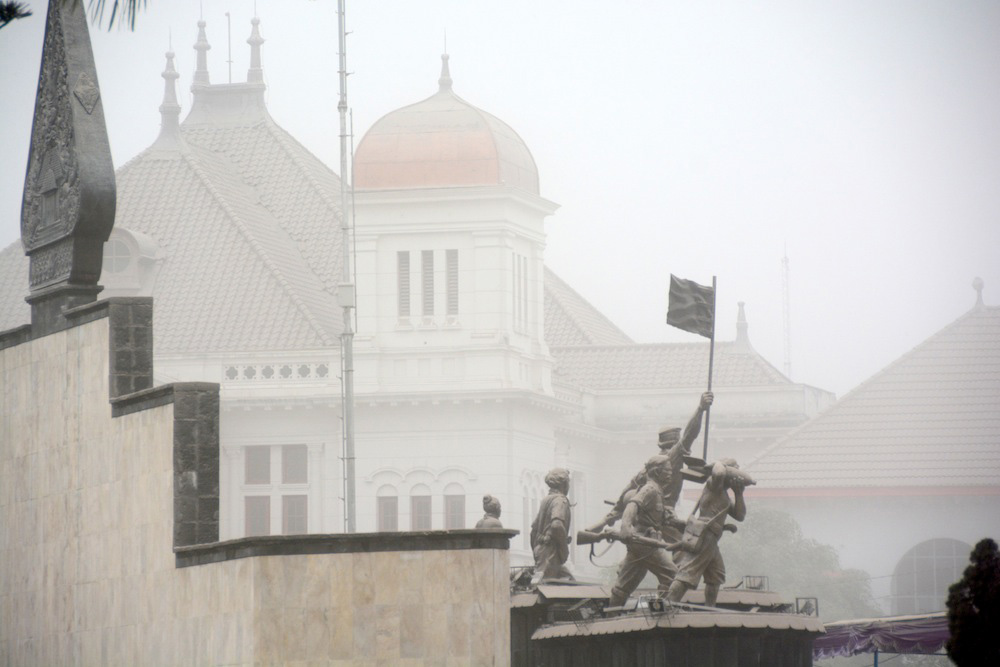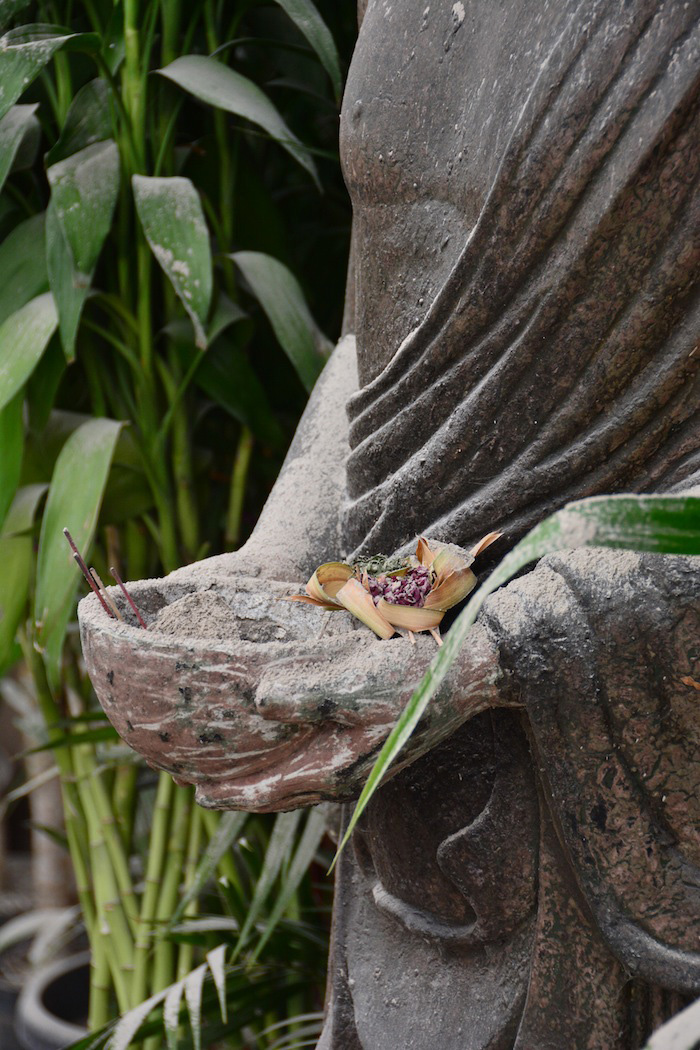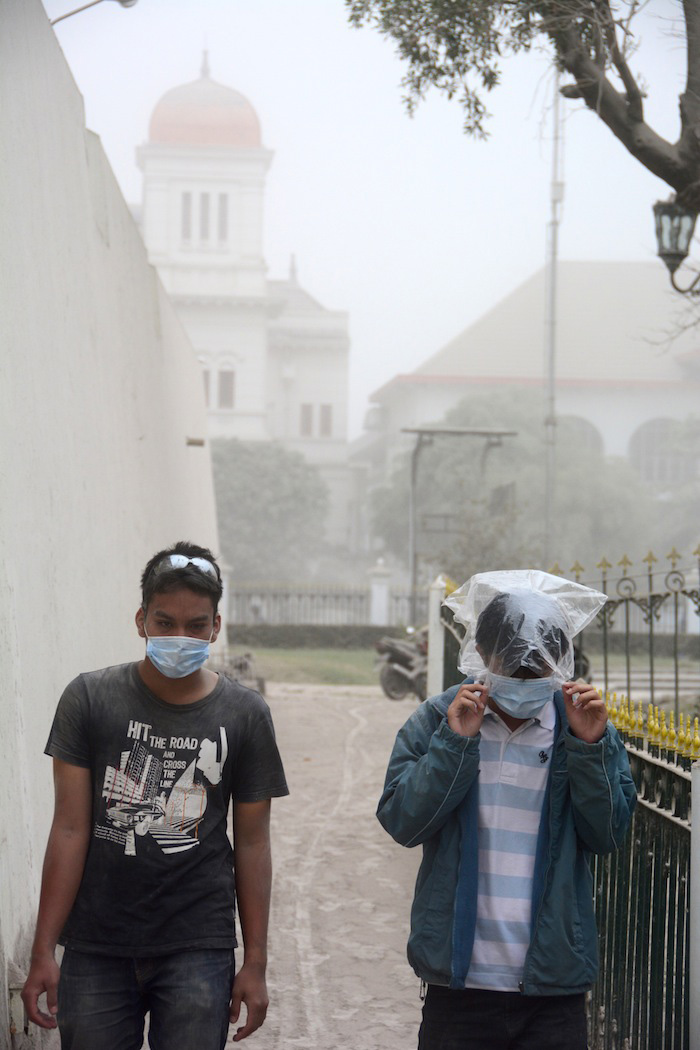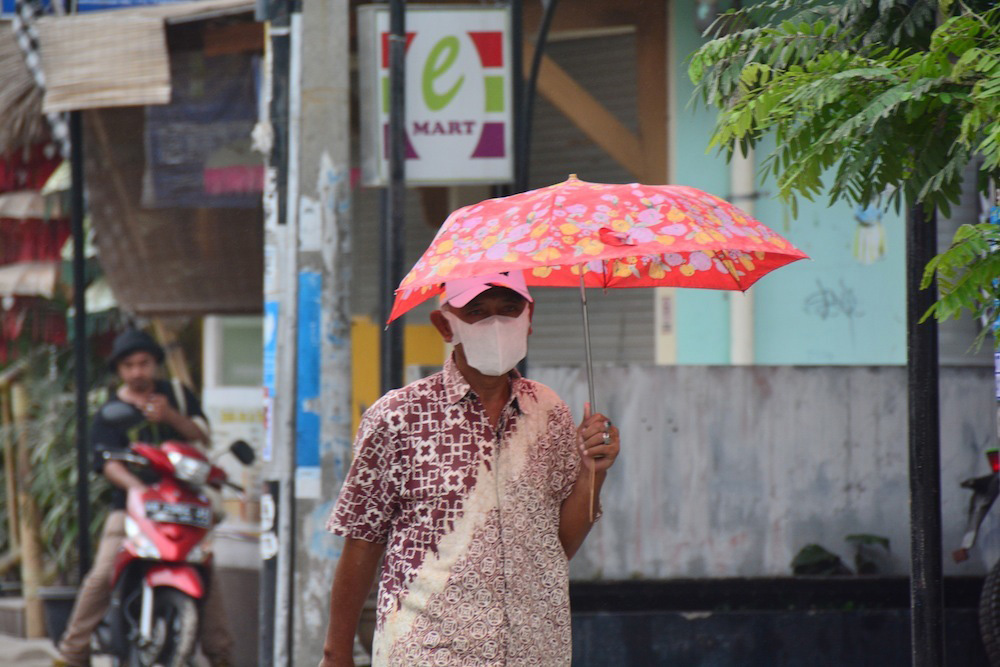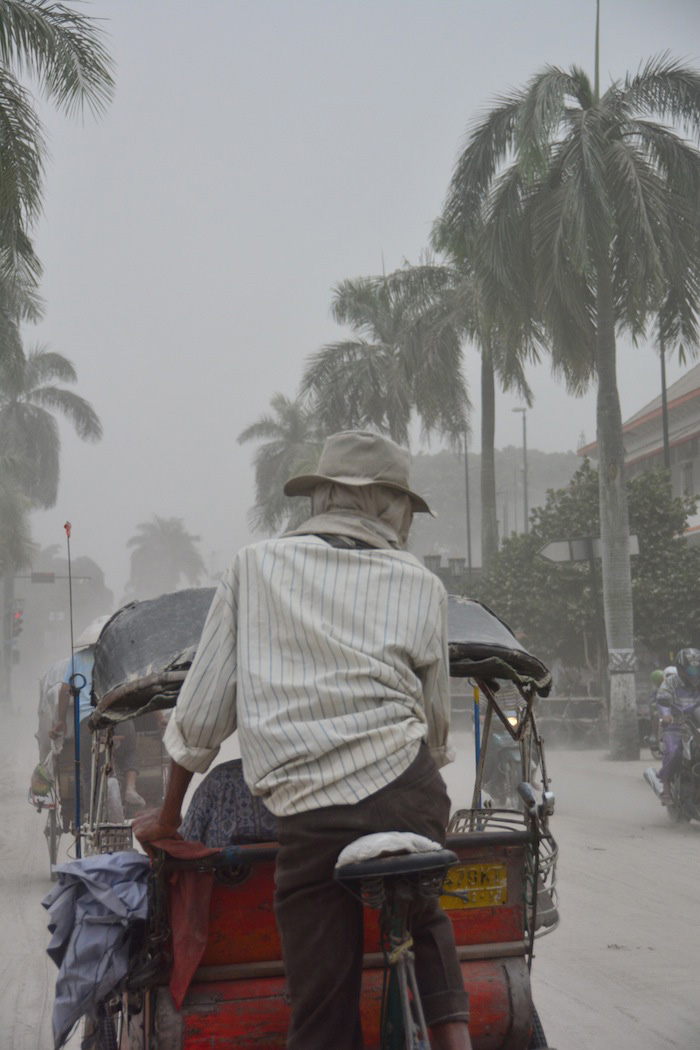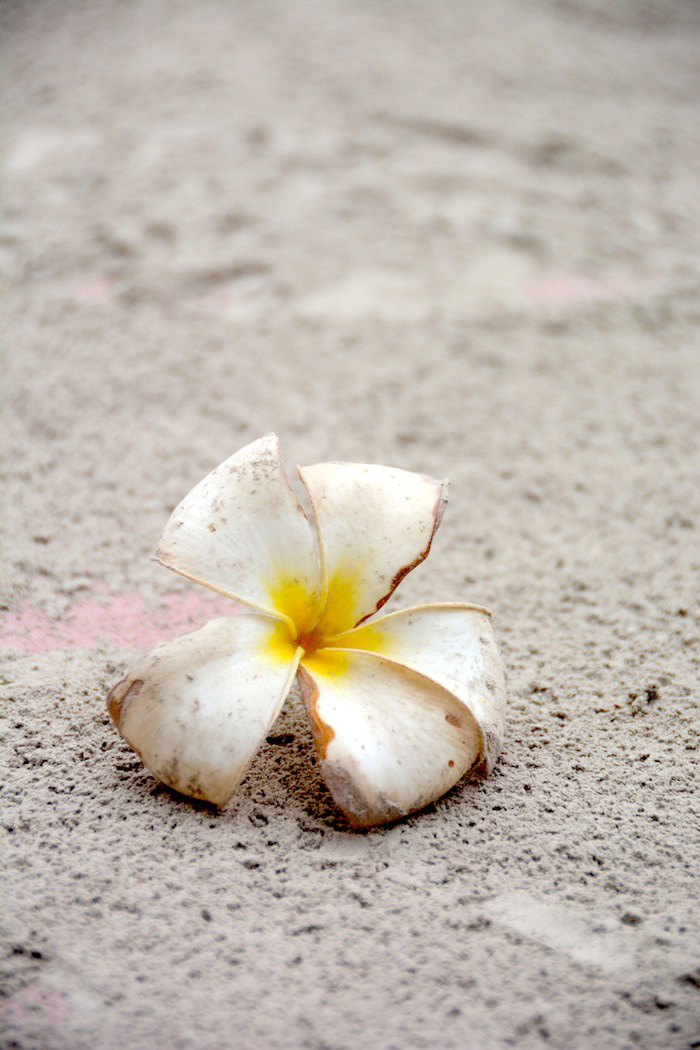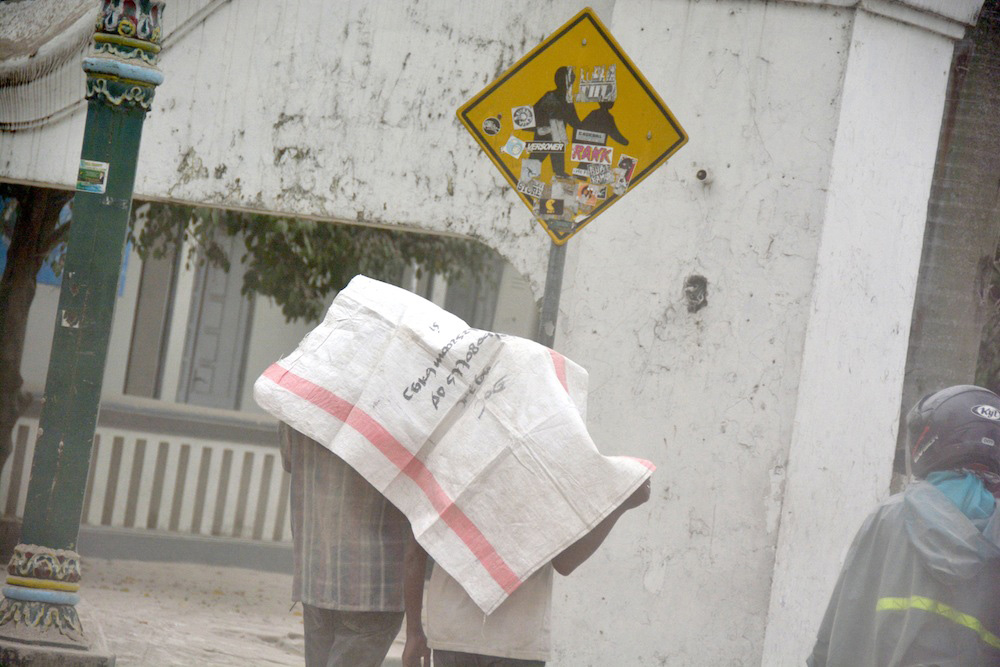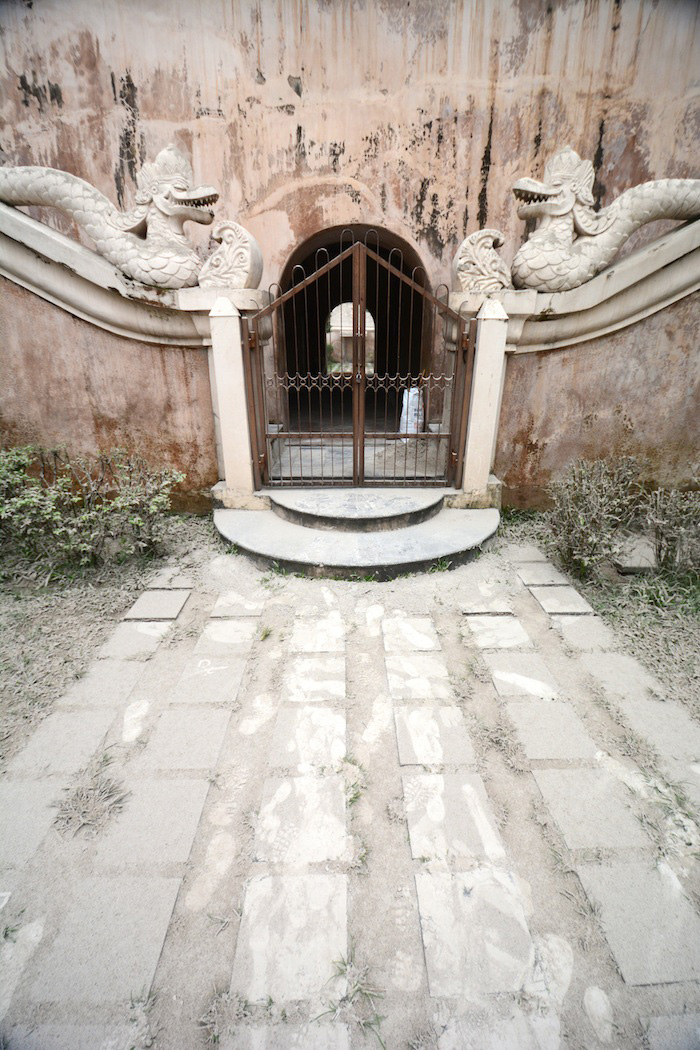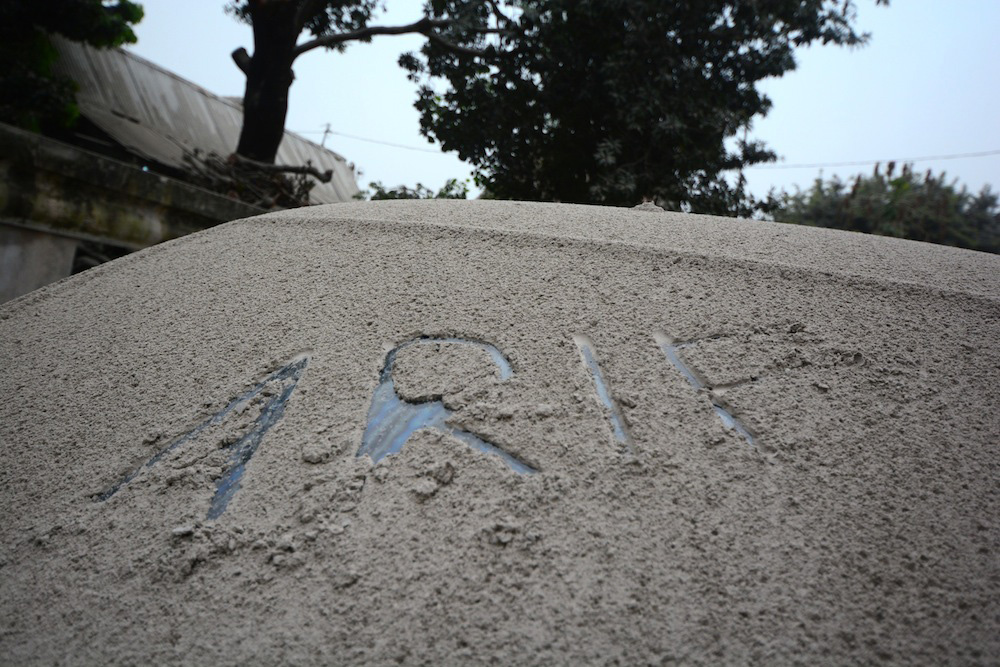 A special thanks goes to Brae, who is a total badass and drove me around on his becak (cycle rickshaw) so I could capture these shots. (Don't worry, I tipped him several times his average daily wage!)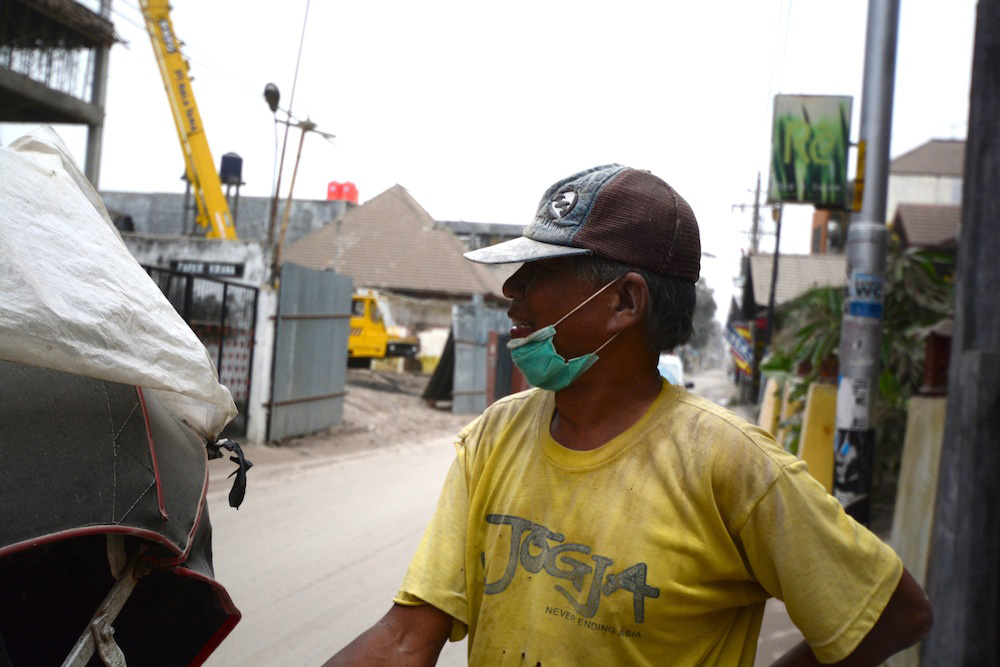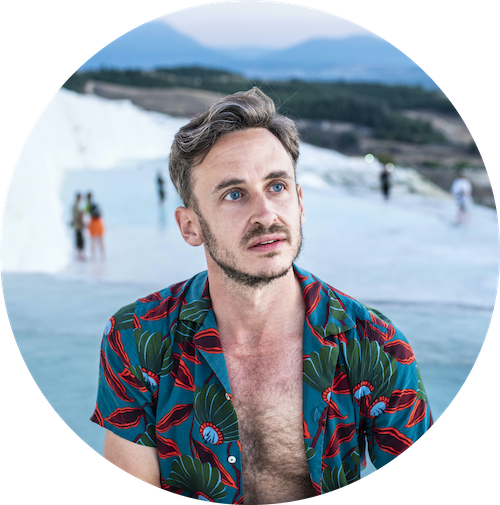 informs, inspires, entertains and empowers travelers like you. My name is Robert and I'm happy you're here!