All images courtesy of Mai Chau Ecolodge
One of my favorite things about Vietnam is how easy it is to access nature – almost as soon as you depart one of its huge cities, you're in the middle of nowhere.
If you drive 135 km southwest of Vietnam's capital Hanoi, for example, you arrive in the idyllic Mai Chau Valley, where trees – and mountains – outnumber people by a factor of thousands. If you continue another kilometer or so into the wilderness, you'll arrive at Mai Chau Ecolodge. Perched on a private hill overlooking the valley, it's your own personal paradise in the middle of nature.
All About The Lodge
As you approach Mai Chau Ecolodge, you might not realize it's right in front of you. That's because the lodge's 19 charming bungalows, which are built in a traditional stilted style, look very similar to the dwellings locals live in. Simple thatched roofs and bamboo wall blend in effortlessly with the emerald rice paddies and jade-colored mountains that surround the lodge on all sides.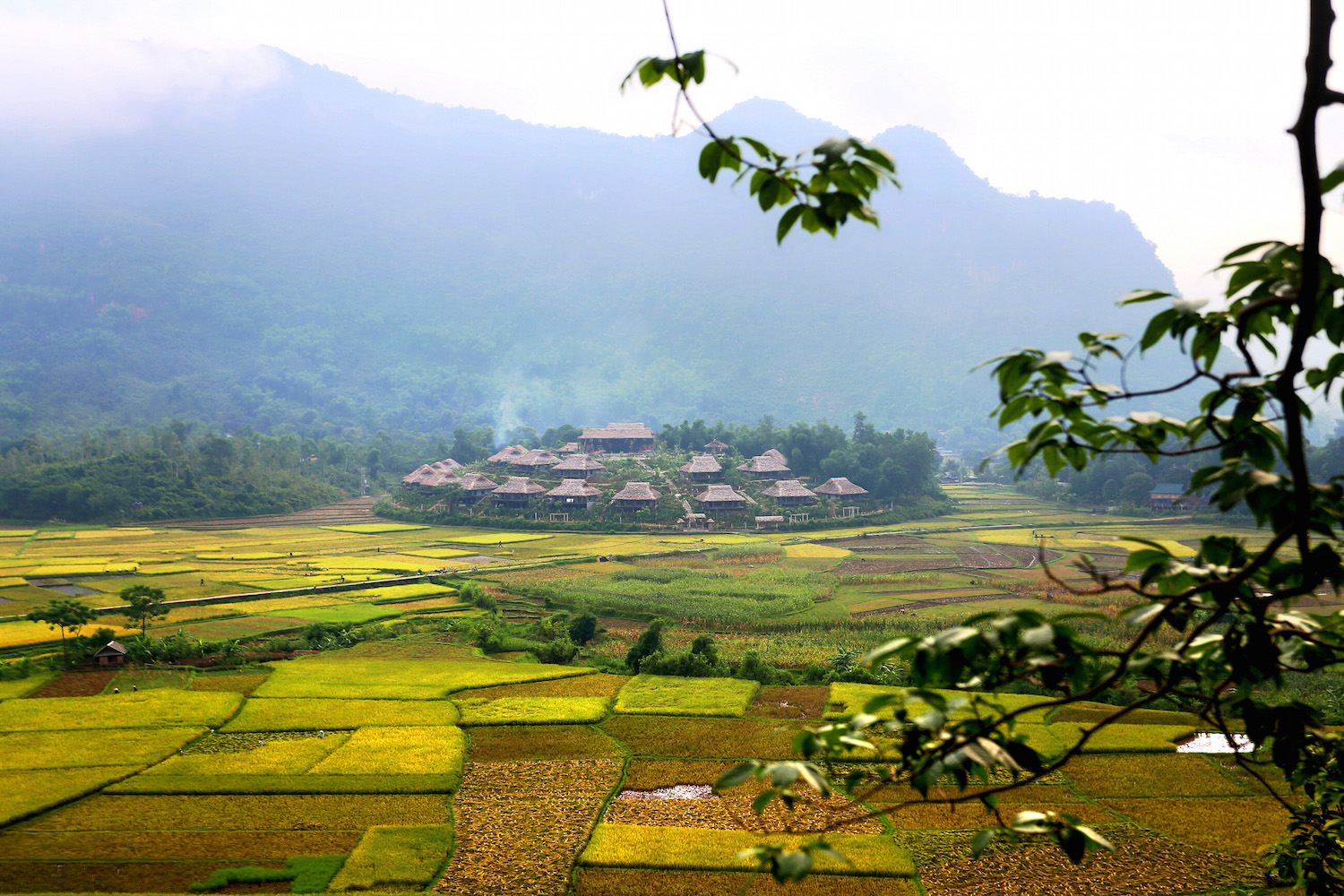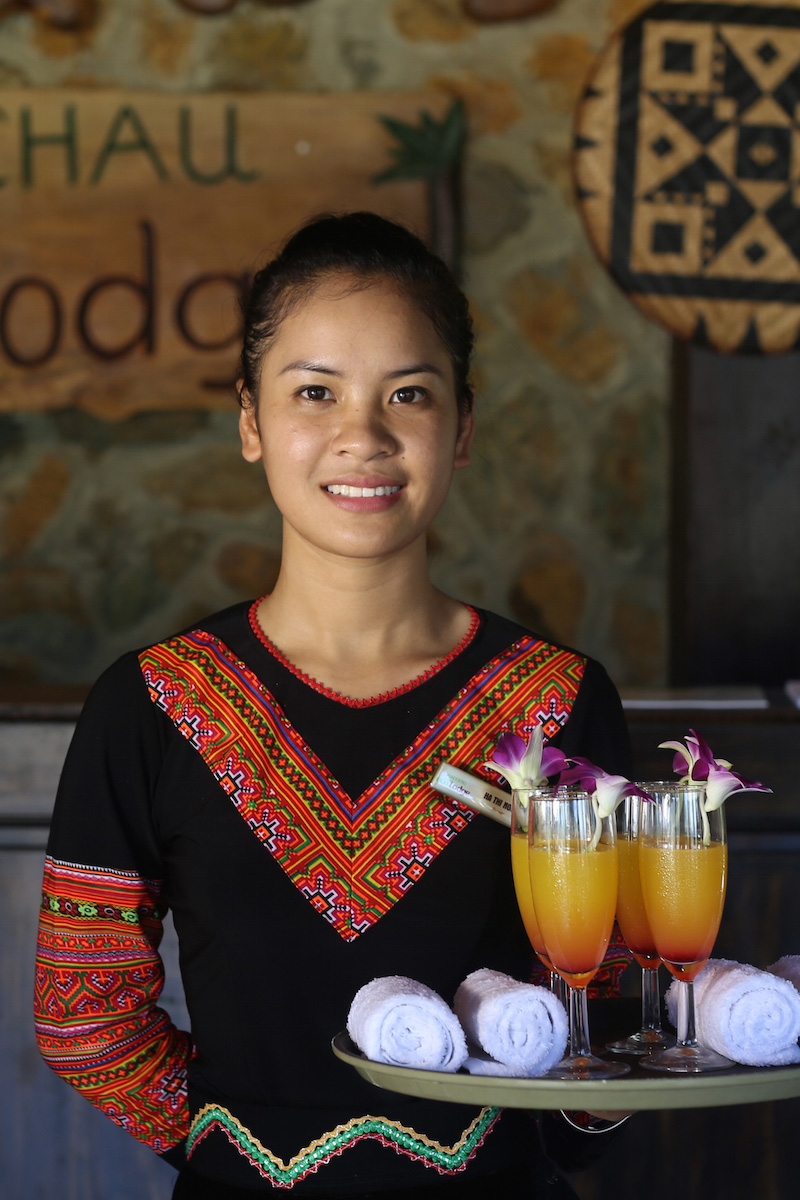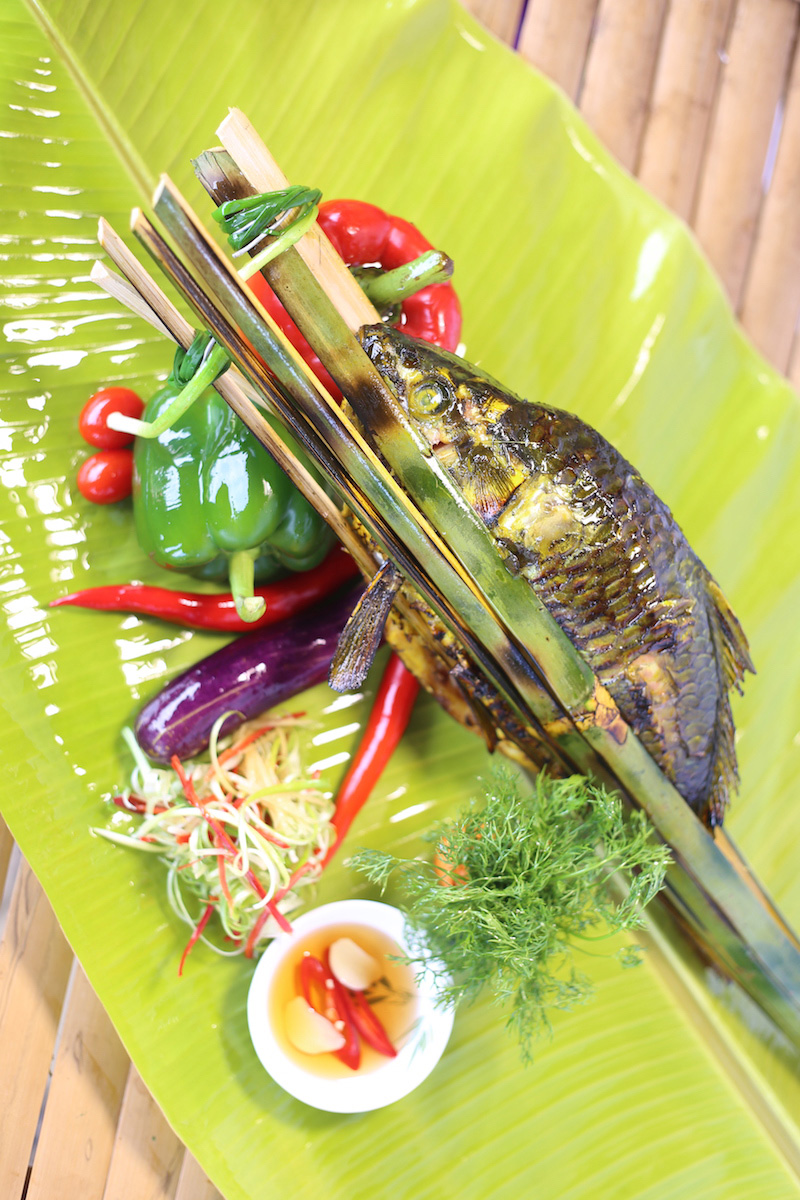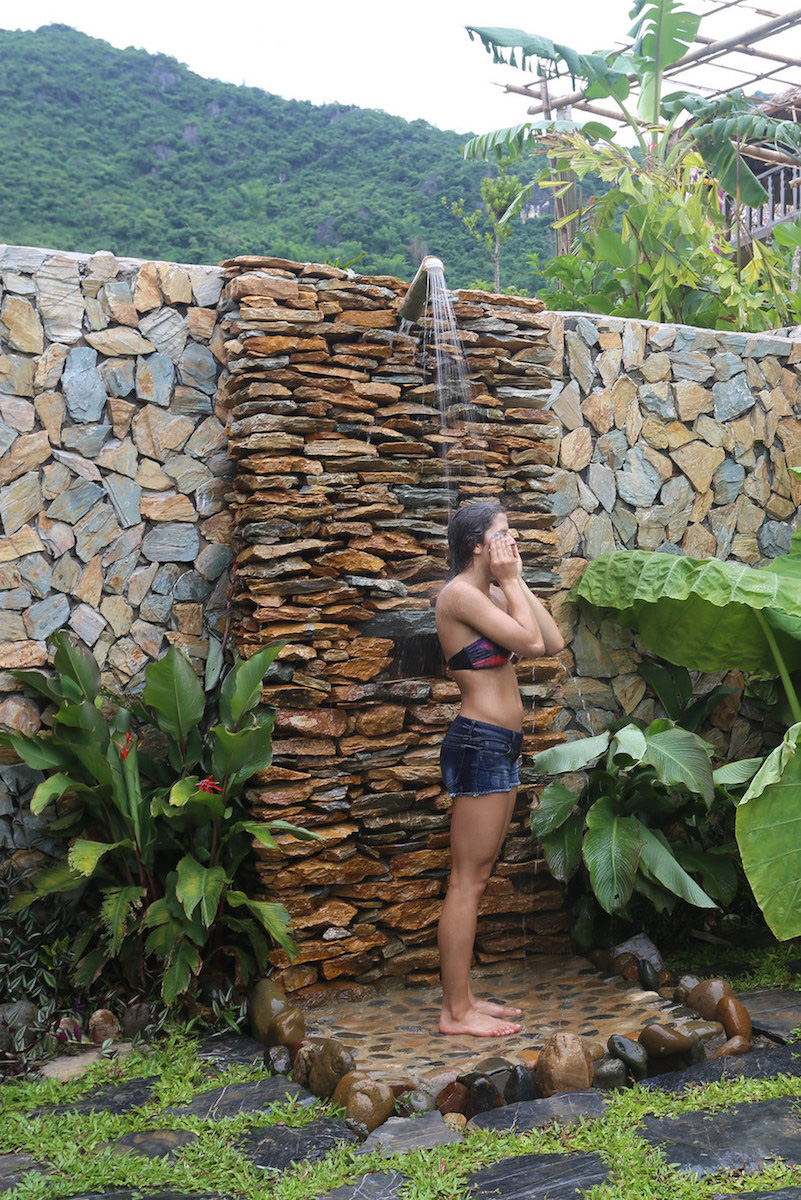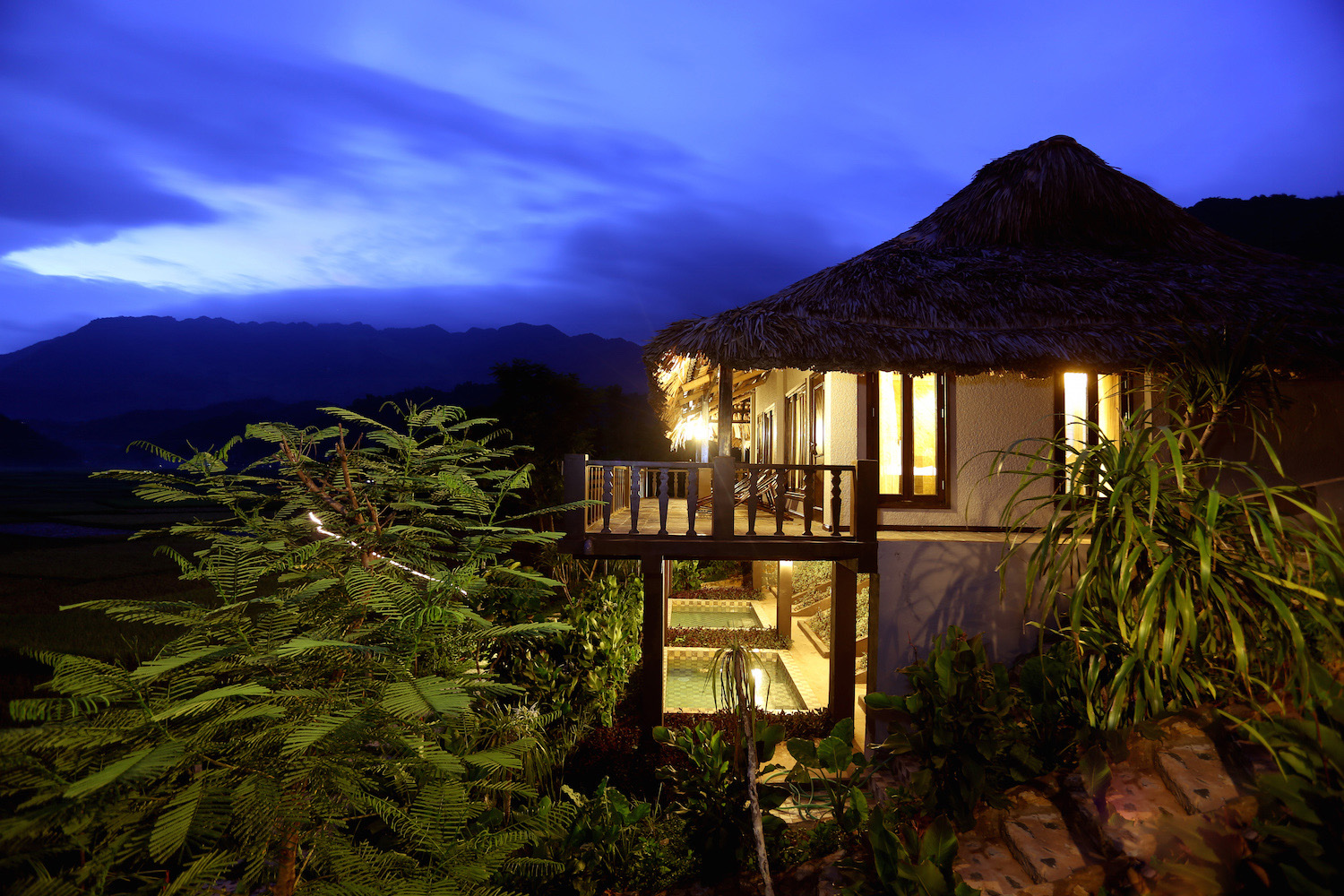 The experience inside Mai Chau Ecolodge is just as authentic as the exterior suggests.  Whether you relax in your private garden, refresh with an outdoor jungle shower or enjoy inspired Vietnamese-Thai fusion cuisine, you'll feel like a member of the tribe as soon as you check in. At the same time, the lodge offers ultra-modern amenities like high-speed WiFi and even on-site MICE facilities.
The best part? When you stay at Mai Chau Ecolodge, you're doing your part for the environment. Click here to read the lodge's eco-profile.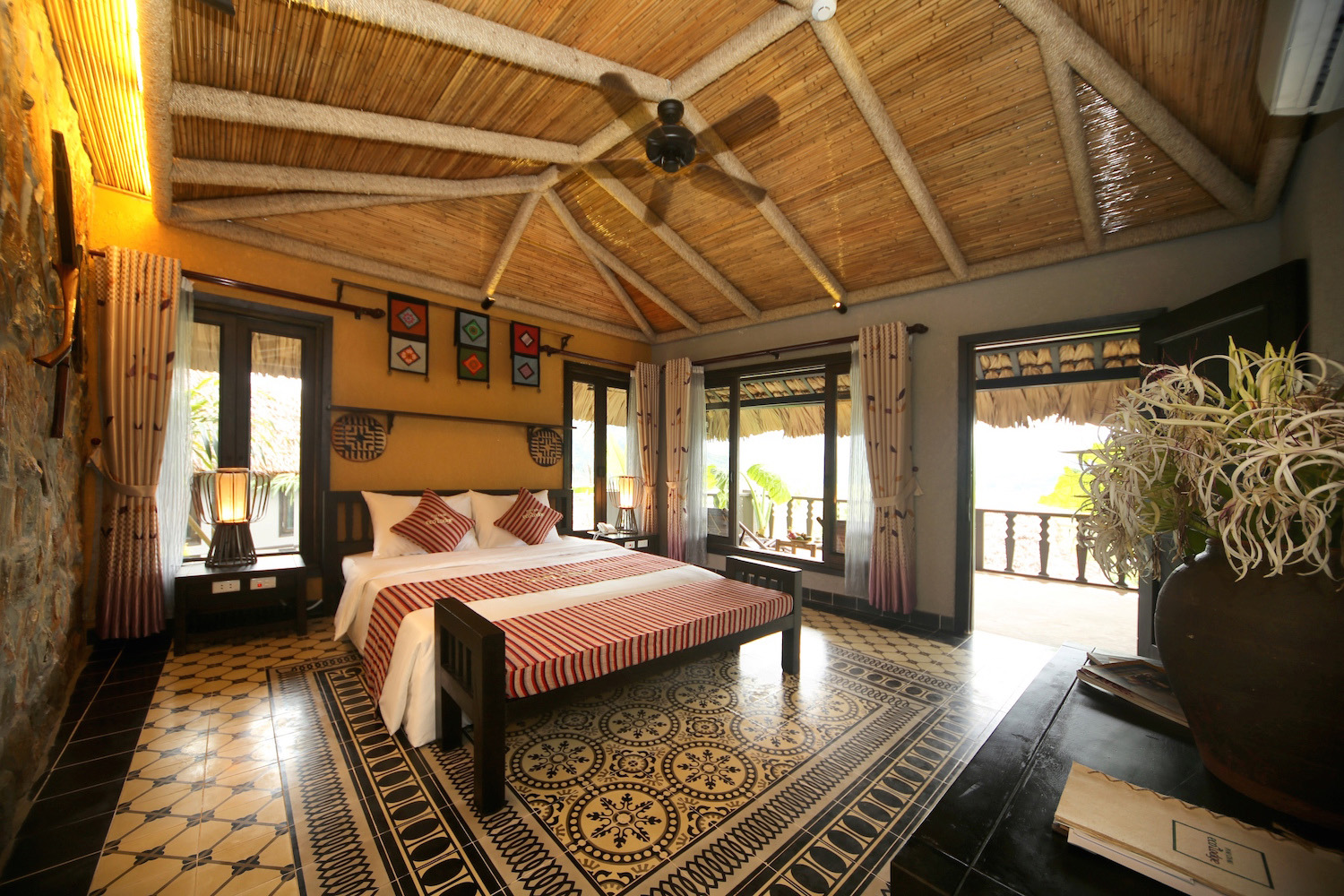 Things to Do in the Mau Chau Valley
Mai Chau Ecolodge is a destination in and of itself, but if you can manage to pull yourself away from the serenity of your room, there's plenty to do in the surrounding Mai Chau Valley.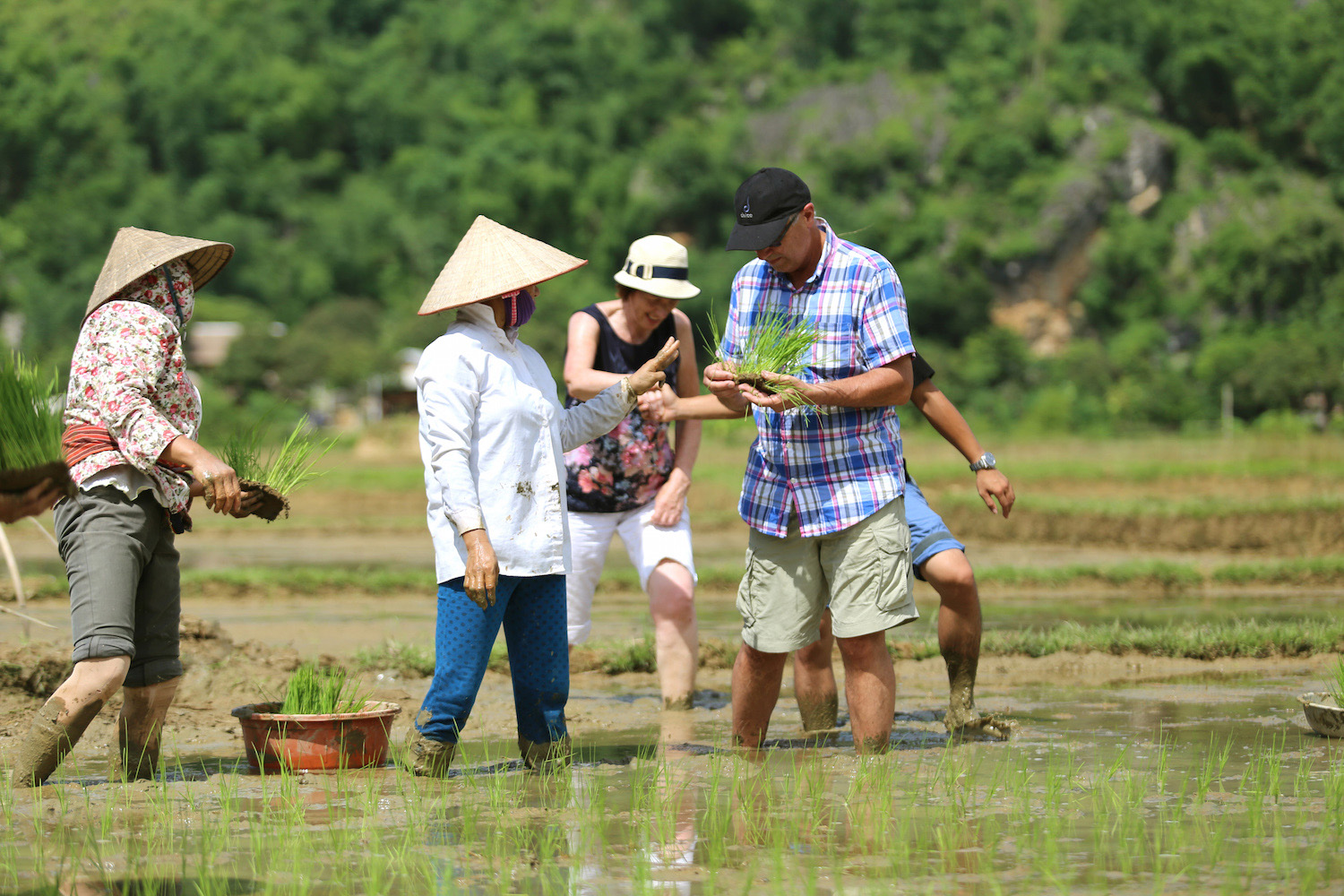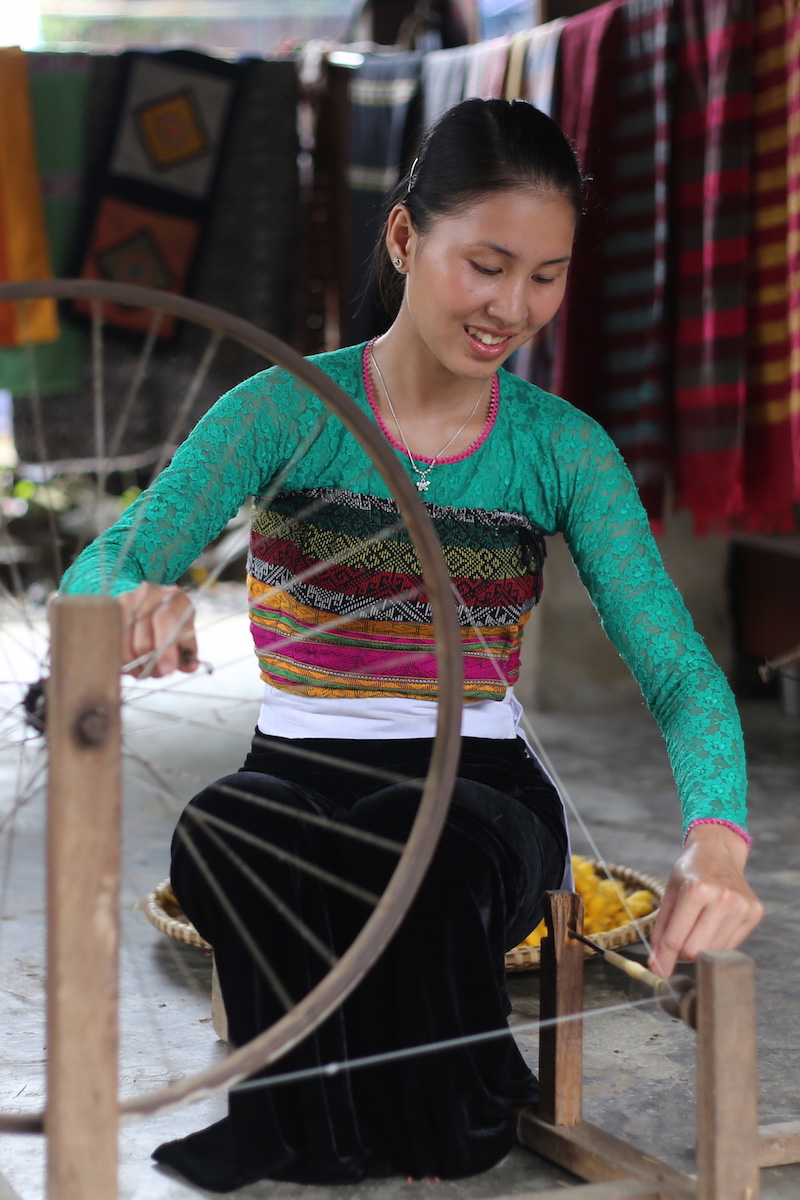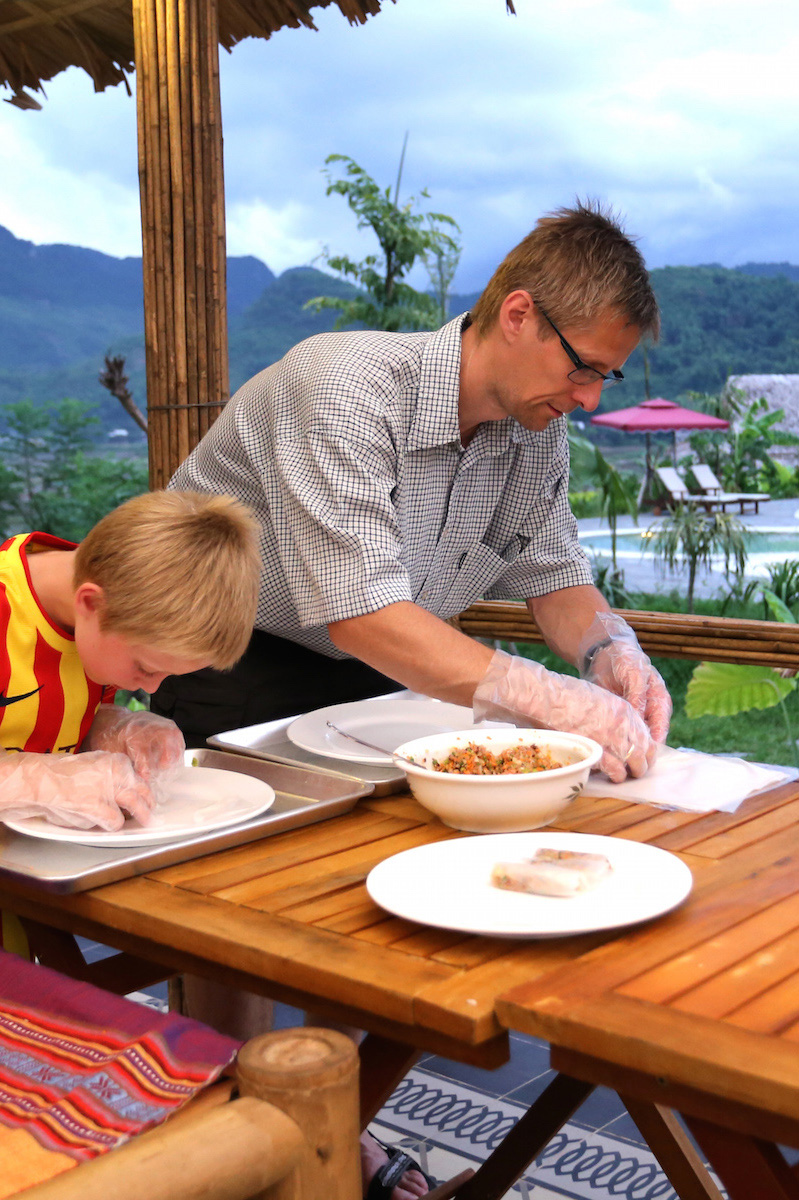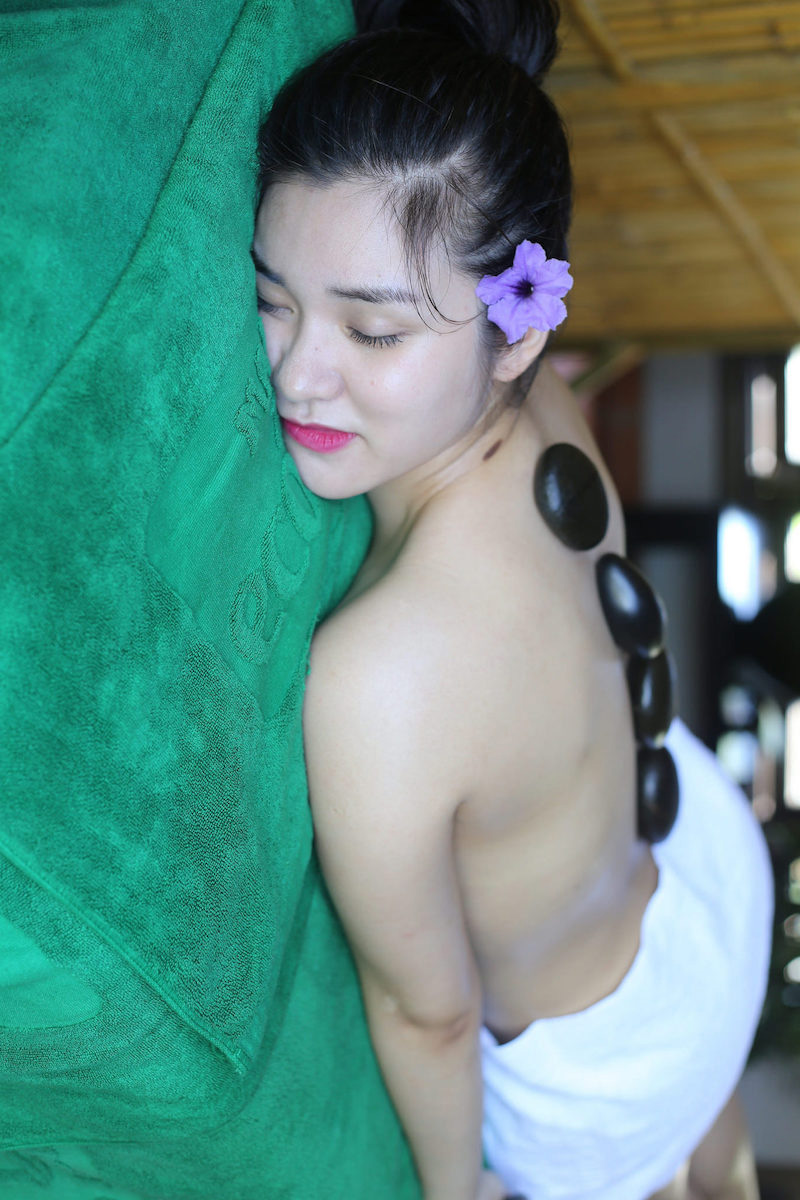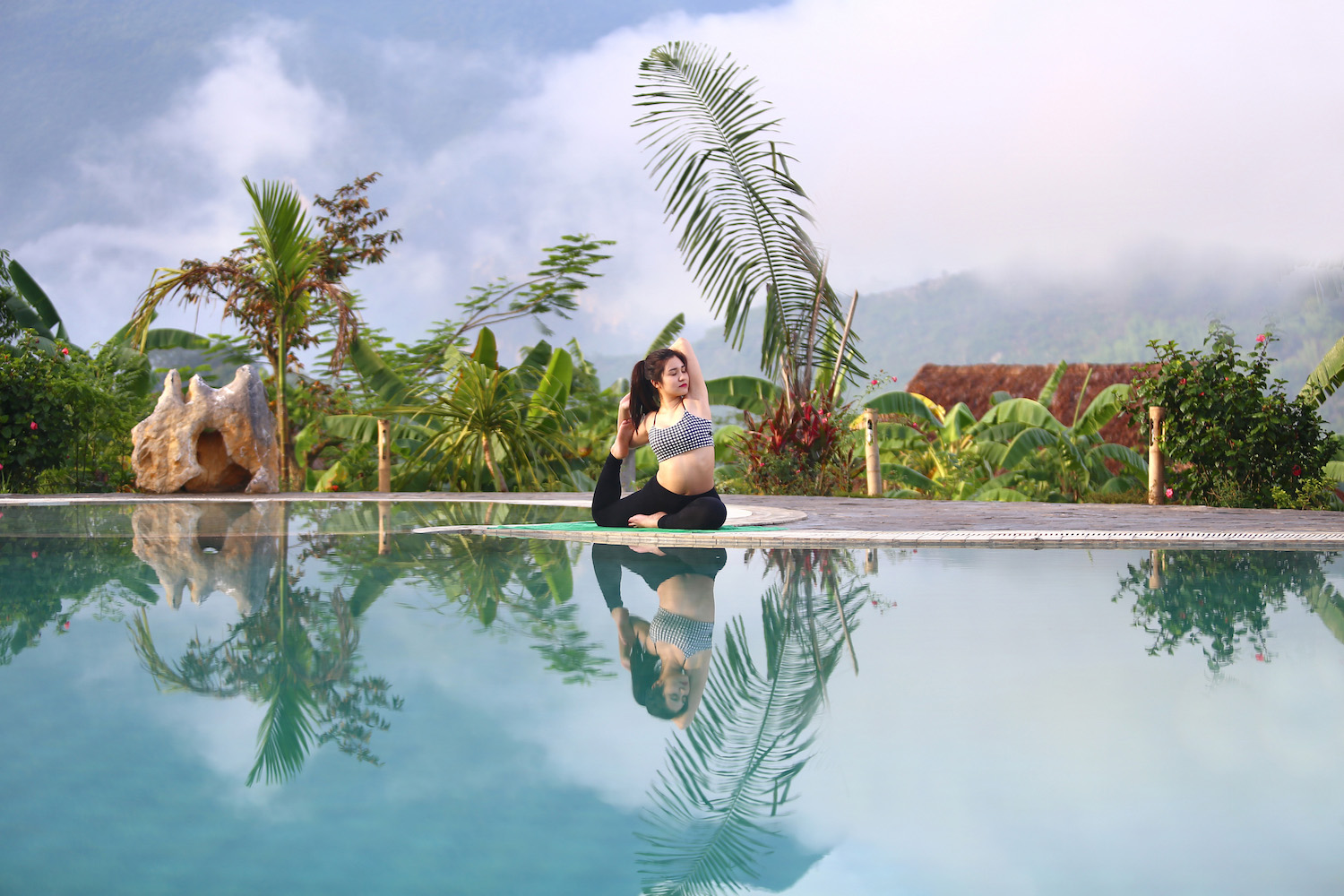 For example, cycling or hiking through the rice paddies allows you to appreciate the subtle beauty of the valley's rice paddies. Or, if you're in search of a truly local experience, you can work for a day in the paddies, right alongside the locals – this also makes for a great team building activity, if you come to Mai Chau Ecolodge with your company!
Mai Chau Ecolodge is also perfectly positioned for cultural travelers. Take a cooking class so that you can bring the flavors of the Mai Chau Valley with you when you leave, or marvel at the beauty of a traditional dance performance. Or, lay down and let one of the lodge's highly professional massage therapists soothe away your soreness.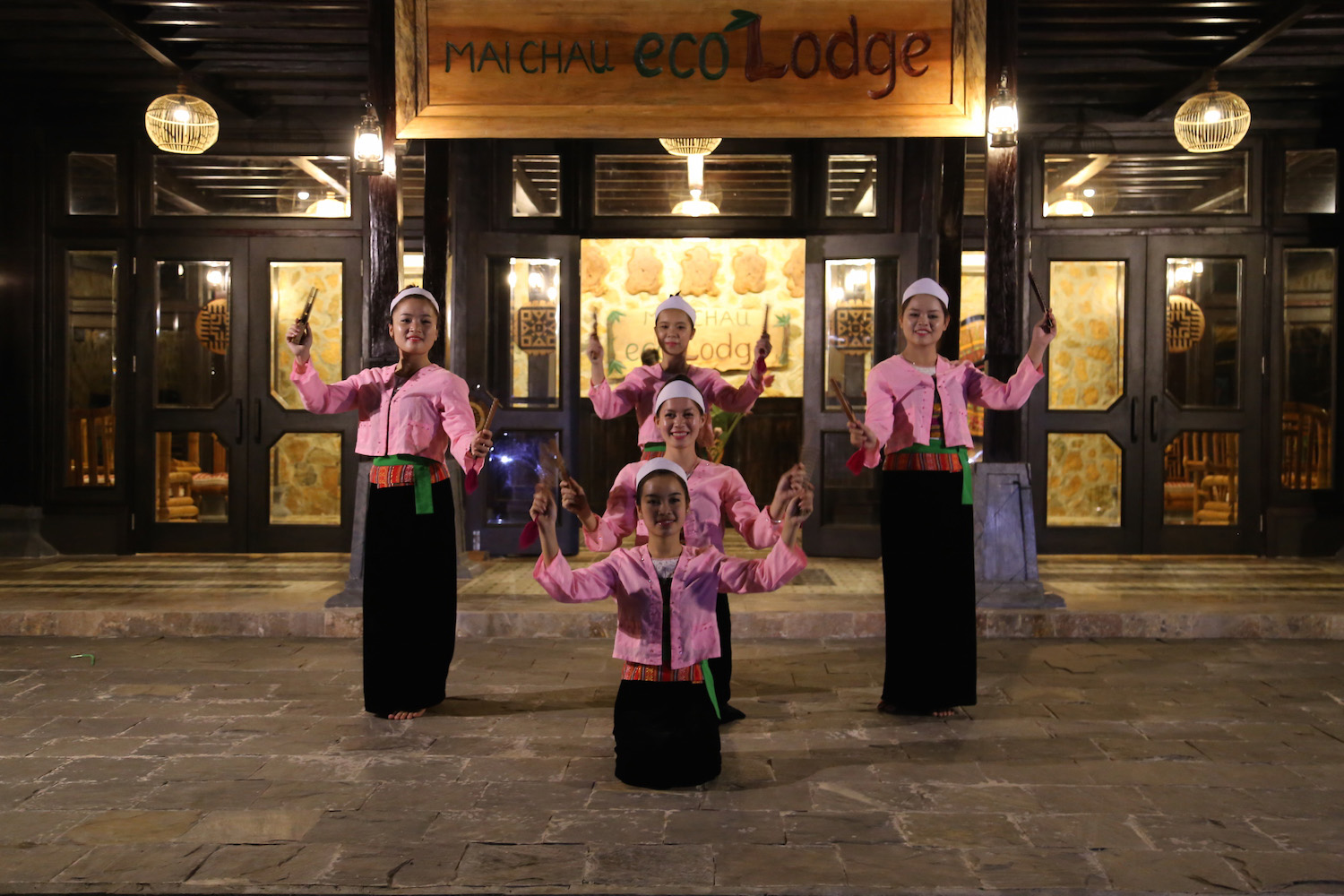 Learn More
Due to Mai Chau Ecolodge's boutique size and its increasing buzz among travelers, you should book as soon as possible to make sure there's a room available for you.
Looking – and booking! – early has other benefits, too. For example, explore the lodge's "Special Offers" section, to see the latest specials the lodge is offering. Likewise, you can also explore the tour options at Mai Chau Ecolodge, to get you excited about all the things there are to do in the Mai Chau Valley.
(You know, besides the great pleasure of simply being there.)