If you plan to visit Ethiopia, you will certainly pass through Addis Ababa, home to the country's—and one of the African continent's—largest international airports. On the other hand, with exciting activities like the Semien Mountains, the Danakil Depression and the medieval city of Gondar waiting for you, does it really make sense to spend a lot of time in Ethiopia's capital?
It doesn't, in mind opinion, although deciding how many days you should spend in Addis Ababa isn't quite that simple. Below, I'll attempt to make the decision easier for you.
Where to Stay in Addis Ababa
As is the case in most East African cities, Addis Ababa has a lot of basic hotels priced as mid-range, and mid-range hotels priced as luxury. If you want to enjoy a comfortable stay before you go out into the wilds of Ethiopia, splurge on a room at the Radisson Blu Addis Ababa, which would make a good based indeed, assuming you spend 3 days in Addis Ababa or so.
Another option would be to choose the comparatively cheap Biruk Bed & Breakfast. However, regardless of where you decide to stay in Addis Ababa, keep in mind that hotels in Ethiopia generally leave a lot to be desired—temper your expectations in order to avoid disappointment. Just as Addis Ababa is not the most exciting destination in Ethiopia (I'll speak more to the particulars of this statement later), nowhere you stay here is going to make it on your "best of" list.
My Favorite Things to Do in Addis Ababa
Medhane Alem Church
I had a good initial first impression of Addis Ababa—and not just because I happened to be wearing a t-shirt the same color as the Medhane Alem Church near my hotel, affording me the ultimate travel selfie (see below). To be sure, although awesome photos definitely influenced my perception of Addis Ababa during my first few hours there, it was the vibe of the city that seemed great at first.
Mercato Market
Unfortunately, by about lunchtime on my first day, I was in the process of being scammed by an apparently benevolent young Ethiopian man. Worse, I began to realize that apart from beautiful churches like the ones pictured above and, perhaps, Mercato Market, Addis Ababa was aesthetically quite similar to most other big cities in East Africa—imagine a very large version of Kigali, the capital of Rwanda.
Red Terror Martyrs' Memorial Museum
Even if you only spend 2 days in Addis Ababa, I can't recommend this place enough. Dedicated to the memory of a truly terrible massacre and political purge that took place in the 1970s, the Red Terror Martyrs' Memorial Museum really puts into perspective the progress that Ethiopia has made over the past several decades. Most travelers realize the strides the Ethiopian economy has taken; few realize that Ethiopians also had to overcome genocide.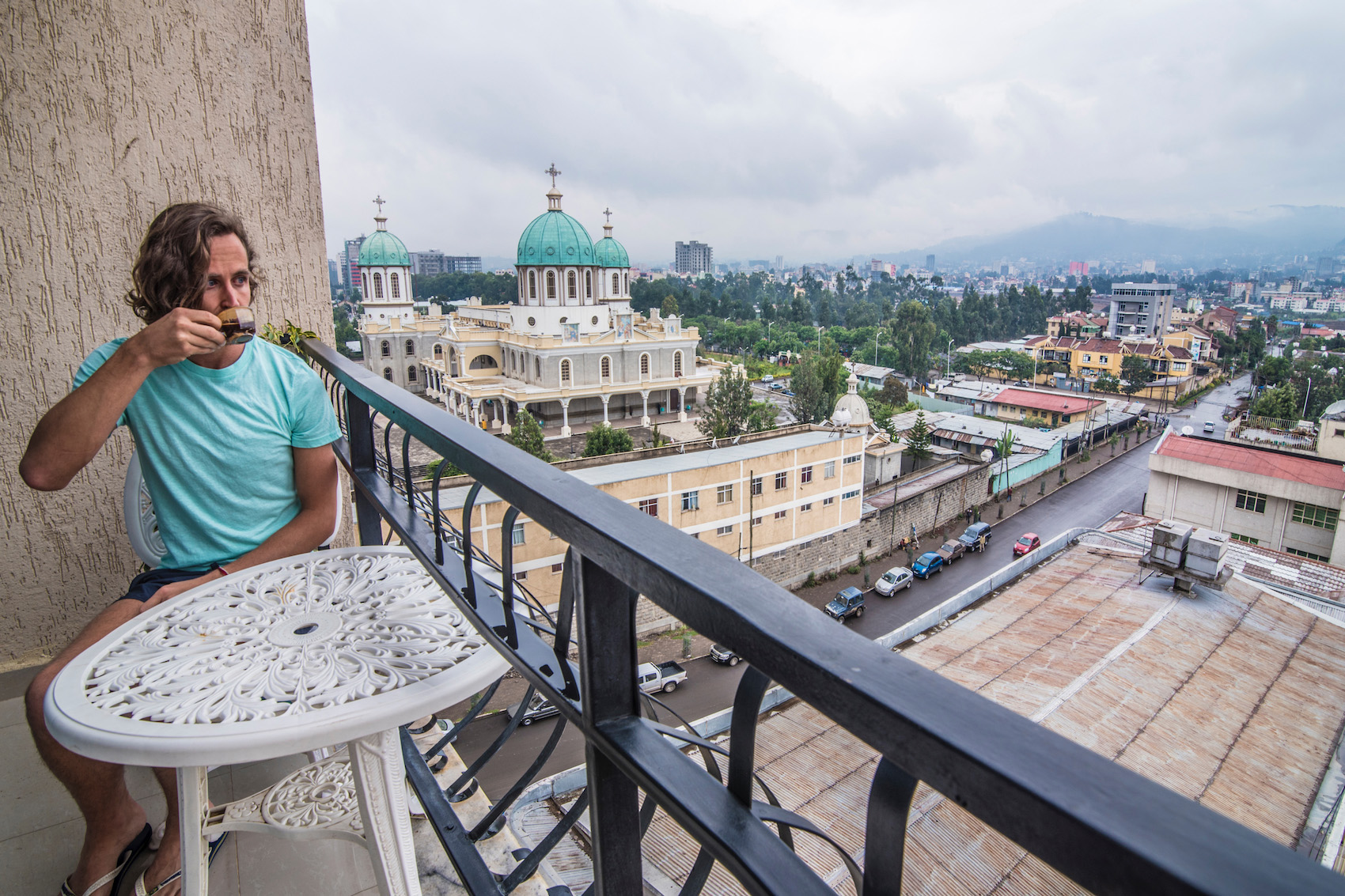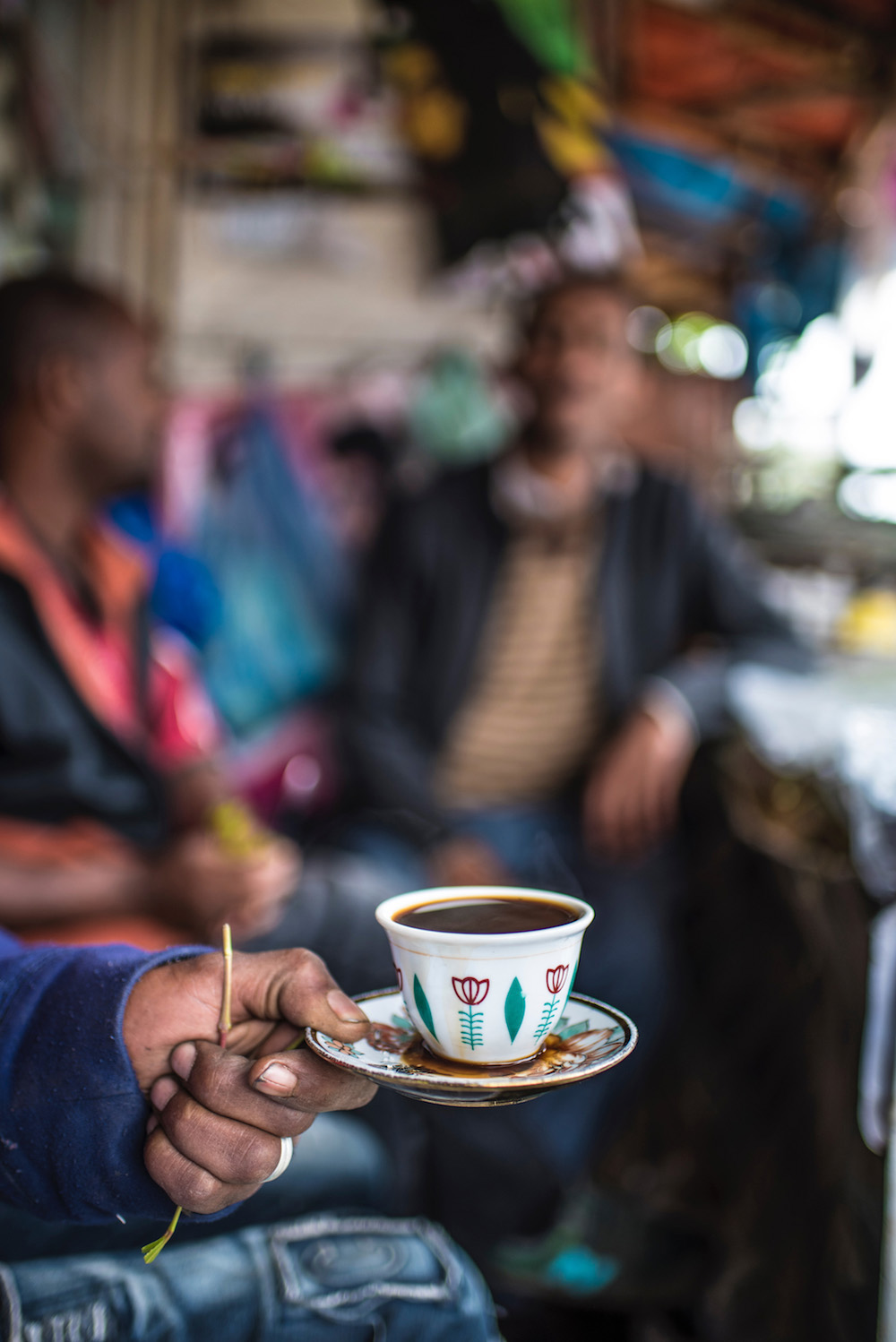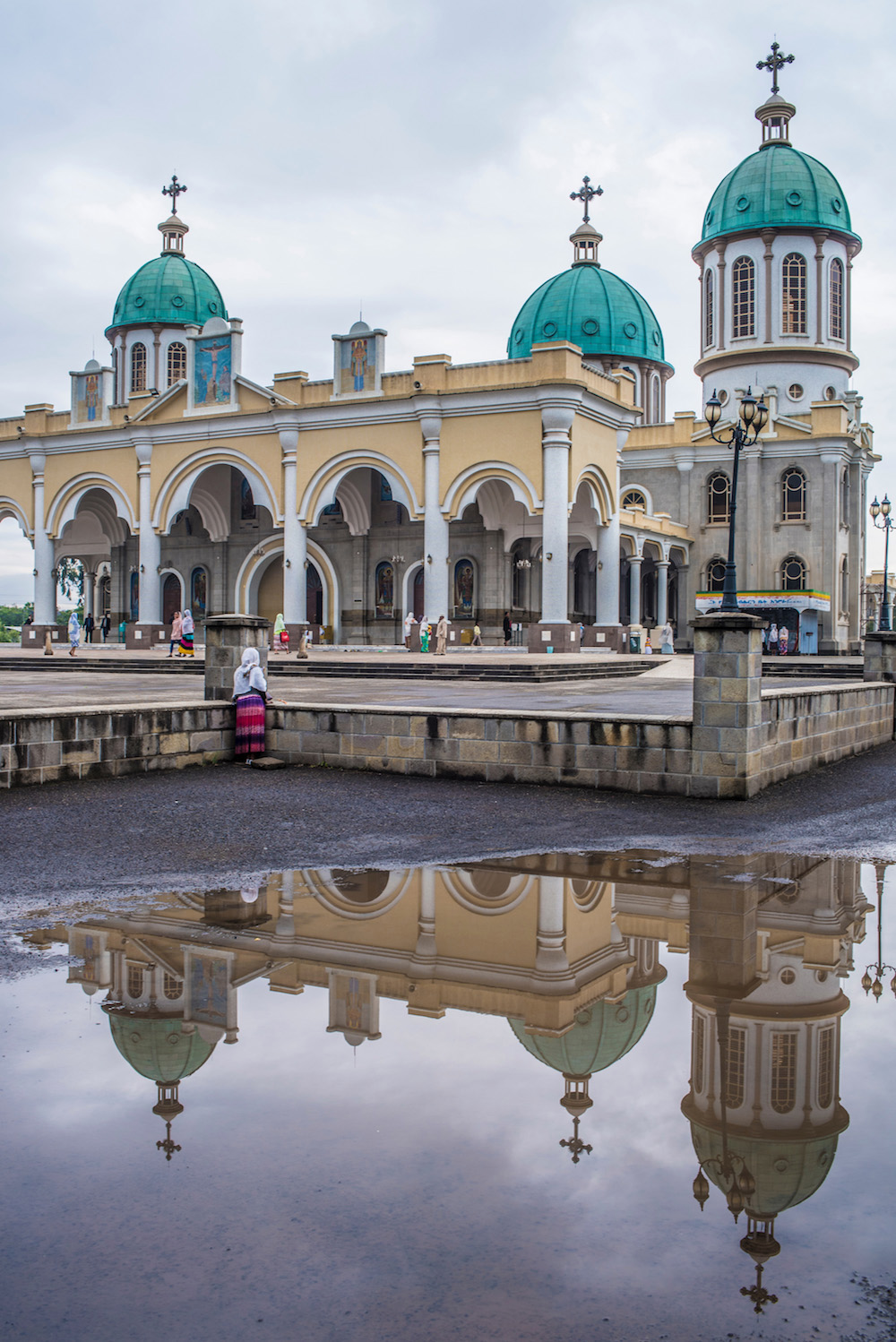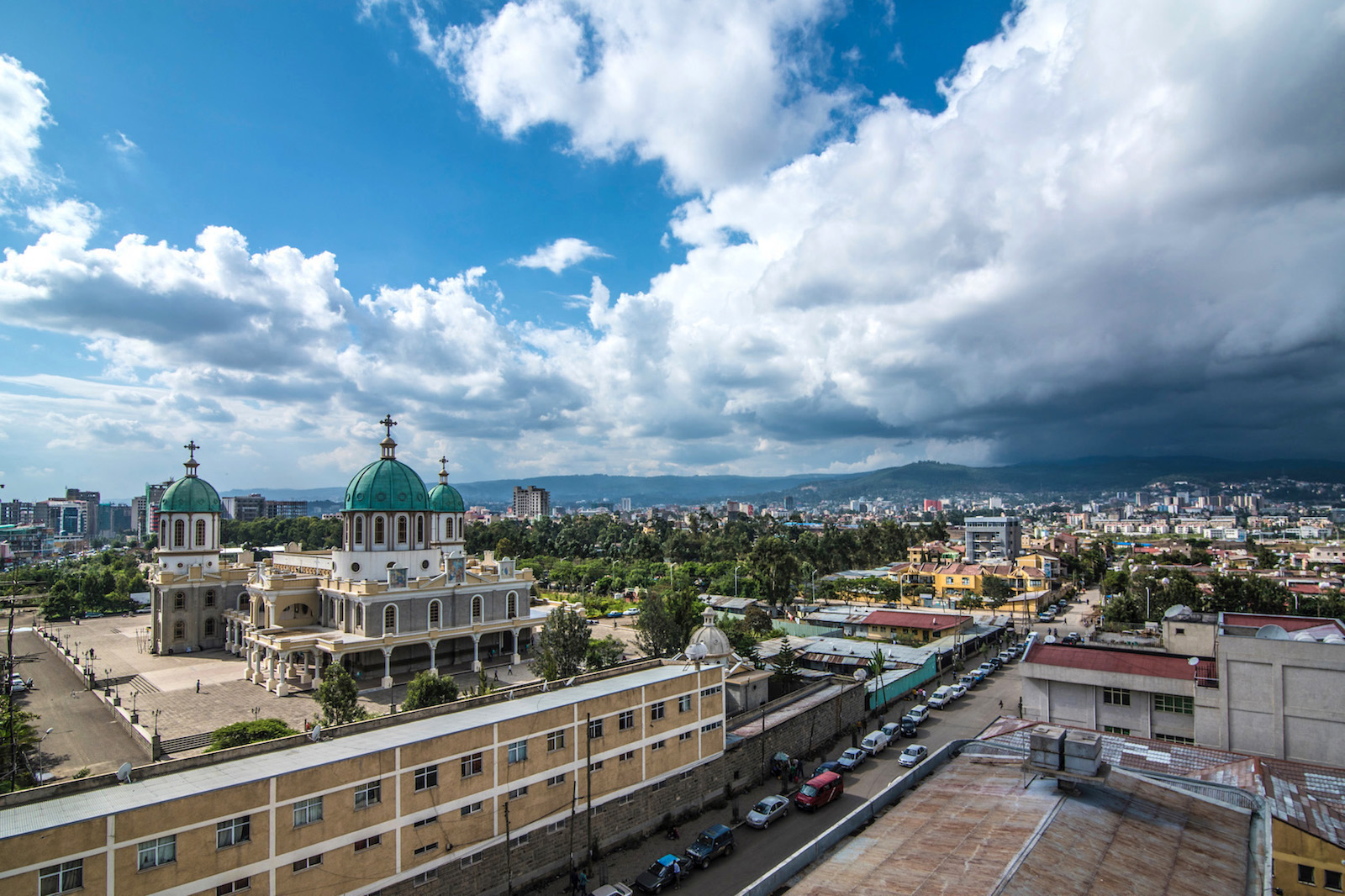 How Many Days in Addis Ababa is Enough?
Personally, I decided I would only spend two days in Addis Ababa, no matter what, because I only had two weeks in Ethiopia. I wanted to see all the places I mentioned in the intro to this piece, as well as the cities of Axum, Bahir Dar, Lalibela, and some "cave monasteries" en route to the Danakil Depression. On the other hand, if your trip to Ethiopia is shorter, you might opt not to visit Addis Ababa at all, simply using the capital as a layover point before continuing on.
I would recommend this in certain other cases as well. For instance, even if you have a relatively long time in Ethiopia, I'm not sure that what to do in Addis Ababa compares to the highlights of the rest of the country. If you're not a travel blogger or someone else who's interested in covering all the bases in Ethiopia, it might not be necessary to go to Addis Ababa at all.
Is Addis Ababa Worth Visiting?
Which brings me to my penultimate conclusion: No, Addis Ababa is not worth visiting, at least not unconditionally. With the possible exception of the Red Terror museum, none of the Addis Ababa things to do are on par with what you find elsewhere in the country; once again, if your trip to Ethiopia is of the relatively short sort, Addis Ababa is one of the first destinations I would cut from the itinerary.
Of course, there's a moderate path to take as well. Rather than skipping the capital all together, you could take a shorter trip than I did. You don't need to spend 3 days in Addis Ababa—two days in the capital or even a full day (ideally before the rest of your trip, so it's not anticlimactic) will allow you to get well acquainted with Addis Ababa indeed.
Other FAQ About Visiting Addis Ababa
Why is Addis Ababa so expensive?
Like much of the rest of Africa, Addis Ababa surprises many travelers due to its high prices. The cause, here and elsewhere on the continent, is the same. The lack of a middle class means both that there are few mid-range options on hotels, restaurants and tour services, and that there is not enough demand to spur competition and drive down prices at the high end.
What language do they speak in Addis Ababa?
Although the official language of Ethiopia is Amharic, many people in Addis Ababa can speak English. Additionally, since it is the capital of Ethiopia, it's not uncommon to hear other European languages, namely Italian as a result of the country's colonial past.
Can you drink alcohol in Addis Ababa?
Alcohol is legal in Ethiopia; you can order a drink at most any restaurant or hotel in Addis Ababa. With this being said, measures have been taken to limit or ban the promotion of alcohol in Ethiopia, which has had some effect on limiting the extent to which local people consume alcohol.
The Bottom Line
In spite of certain charms, little distinguishes Addis Ababa from any other East Africa city—it's not really worth more than two days per two weeks in Ethiopia. Mitigate this by breaking up your time in Addis Ababa—spend half of it at the start of your trip and half at the end. How many days in Addis Ababa is a question that's probably stressing you out right now, but trust me: Once you arrive in Ethiopia's capital—and especially, once you leave it behind for someplace more exciting—you won't think about it for even another second.