San Francisco is a delightful paradox. Although the city proper is just 7 miles by 7 miles, it's a veritable urban wonderland full of iconic architecture, one-of-a-kind boutiques, and restaurants with a view, to say nothing of all the amazing destinations within day trip distance. I've personally visited the city a half dozen times over the past decade, but I still have many items on my San Francisco bucket list. Here are the ones at the top.
Sausalito
Image via Wikimedia by PerryPlanet
I've walked onto the Golden Gate Bridge more times than I can count, but I've never driven across it, let alone continued northward from it. As such, whenever one of my friends posts pictures or stories from Sausalito, the community that sits just beyond the bridge on the southern tip of the Tiburon Peninsula, I'm overcome both with jealously and regret. From the city's charming downtown and waterfront areas to its dozens of unique artist studios to eateries that rival the best restaurants in San Francisco, Sausalito is at the top of my current San Francisco bucket list.
San Francisco Seafood
Speaking of eating, it's also a top priority for me to continue discovering the flavors of San Francisco. This is especially true when it comes to seafood restaurants. My last trip to the city was with a vegan friend, and while no place in the world offers most options for herbivores, I'm craving lobsters, shrimp, and tender fish fillets. I'm particularly interested in checking out some of the restaurants on Pier 39, although I don't plan to share my meal with the sea lions, however cute they may be.
Alcatraz Island
Would you believe that in all my trips to San Francisco, I've never been to Alcatraz? This is understandable, of course, if you've ever been. You can only visit the former prison by appointment, and it's often booked out months in advance. As I've gotten older, I've become a more compulsive planner, so once I decide on the dates for my next trip to San Francisco, I'll have to inquire about availability for tours to Alcatraz.
Hotel Vitale
I first visited San Francisco when I was just 19 years old, and I've therefore spent time in the city in a variety of financial states. These have mostly been rather low-end, from sleeping on a friend's couch in 2004 to staying at a nice-ish hotel in the sketchy-ish Tenderloin neighborhood in 2013. The next time I go to San Francisco, I want to try out one of the city's many charming boutique hotels. I'm specifically interested in Hotel Vitale, if its sweeping views of San Francisco Bay don't make it completely booked during the dates of my future visit.
Half Moon Bay
On the California trip I took with my aforementioned vegan friend, we stopped in bohemian Santa Cruz along the way from Los Angeles up to San Francisco. Regrettably, we didn't stop in picture-perfect Half Moon Bay, which is only a stone's throw away. I'll definitely make a stop in Half Moon Bay the next time I visit San Francisco, even if I'm not too old for the college-town vibe of Santa Cruz (and I suspect I might be).
Then again, these are only my initial brainstorms for a return trip to San Francisco, the city that occupies just 49 square miles yet manages to house an entire universe of possibility. Where would you recommend I go?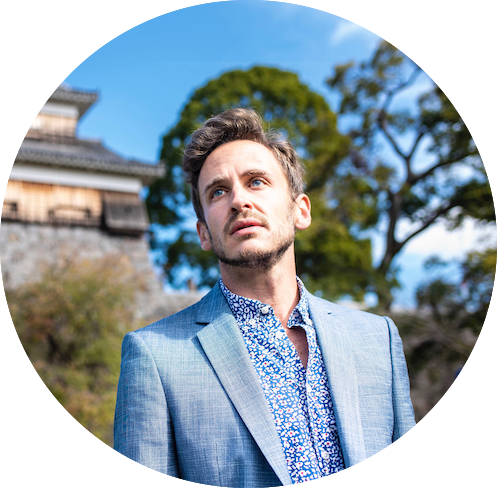 informs, inspires, entertains and empowers travelers like you. My name is Robert and I'm happy you're here!