Every time I visit the Spanish capital, be it for a weekend in Madrid or a longer Madrid itinerary, I wonder why so many people seem to dislike it. Regal, resplendent and as replete with cuisine as it is with culture, Madrid is arguably one of Europe's finest capitals, and obviously the best city in Spain—to me, at least.
Of course, chances are that many of you reading this are lying on the beach (something Madrid does not have) in Barcelona, searching for things to do in Madrid but not fully committed to visiting the city.
Madrid is for sure one of the best cities to live in Spain for expats, but it also has a great deal to offer short-term tourists. Here's why you should abandon (or at least take a break from) the better-regarded places in Spain and give Madrid a go.
Where to Stay in Madrid
The range of Madrid hotels is as diverse as the experiences I'm about to describe to you. If budget is not an issue, make yourself feel like Spanish royalty at the opulent Hotel Villa Magna, which sits in the heart of trendy Salamanca.
Spain's capital also offers plenty of boutique hotels, such as Gran Hotel Inglés and Artrip Hotel, whose modern design accents are a perfect counterpoint to all the heritage you find nearby. Budget travelers can't enjoy some of the highest rated hostels in the world—I personally love Way Hostel, whose sexy staff will make you swoon even if the bunk beds don't.
How to Organize Your Madrid Itinerary
Madrid 101
Narrowing down the best places in Madrid to be spend your first day can be harrowing, but my general strategy is to start in the sprawling Puerta del Sol plaza and work your way outward. An obvious first stop beyond this would be the Palacio Real de Madrid, which dates back to the 18th century as is the official residence of the Spanish Royal Family.
Another course of action would be to see some of Madrid's other famous streets and squares, whether you traipse around Plaza Mayor, stroll along the expansive Gran Vía or have a glass of sangria (or a plate of Tortilla Española—more on that in a second) on sunny Plaza de España.  One of my best Madrid travel tips, at least for the city center, is to explore solely on foot—and be guided mostly by your whims.
An alternative approach to the first day of your Madrid itinerary? Starting with some of the non touristy things do Madrid, be that having a meal at the underrated Mercado de la Cebada in the La Latina district, or enjoying a panorama from Faro de Moncloa tower, which should be much more popular than it is—I'm not sure why so few people head here, whether during a Madrid long weekend or a meatier trip.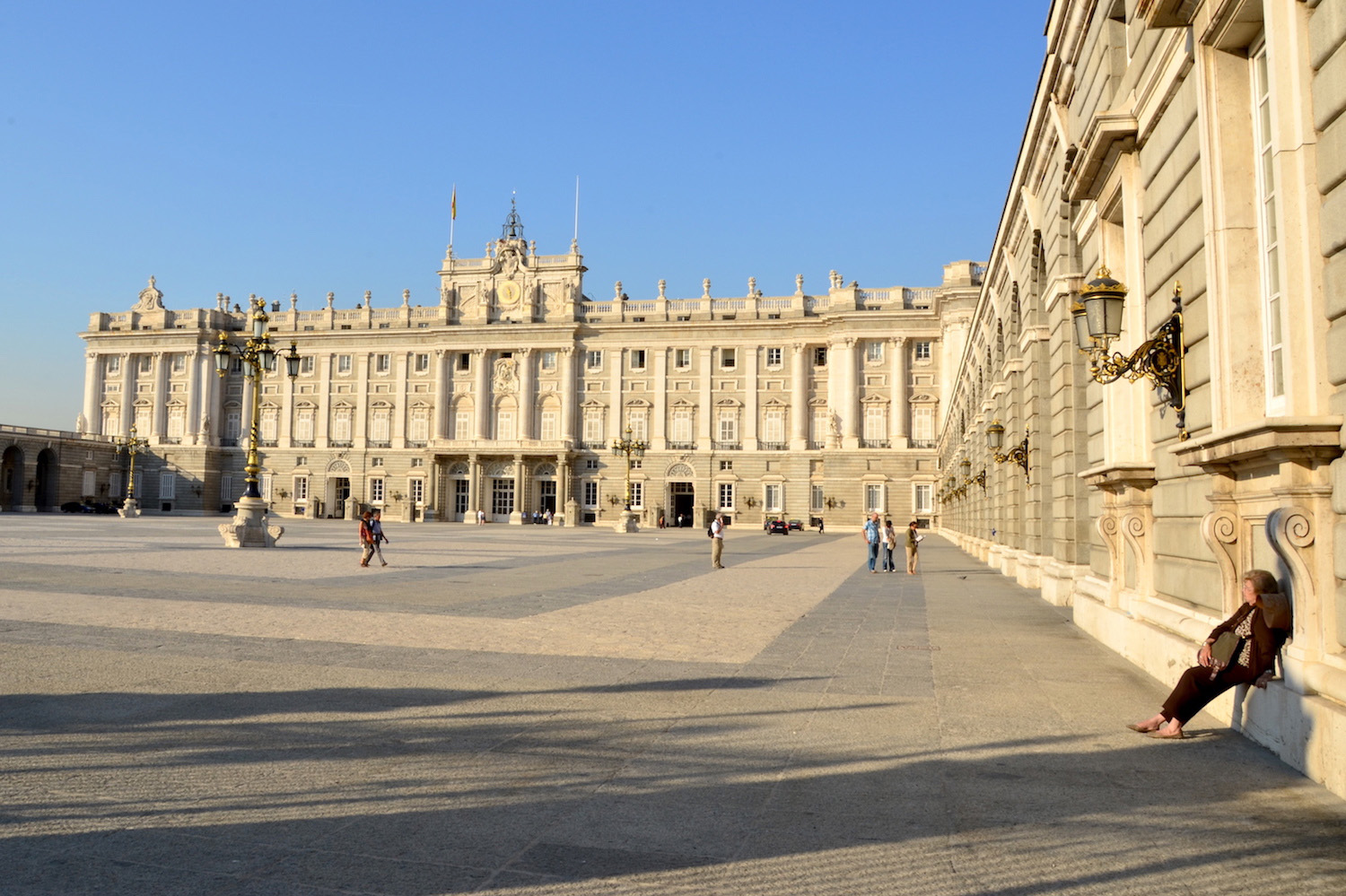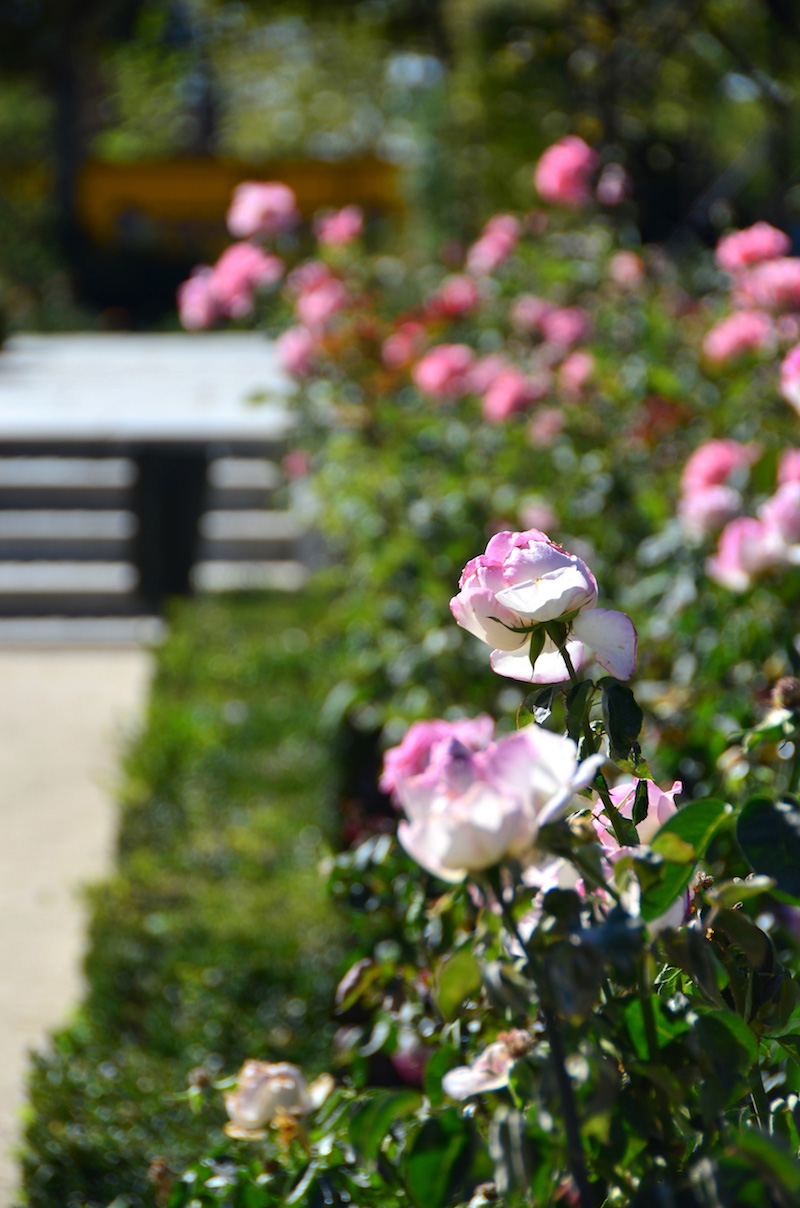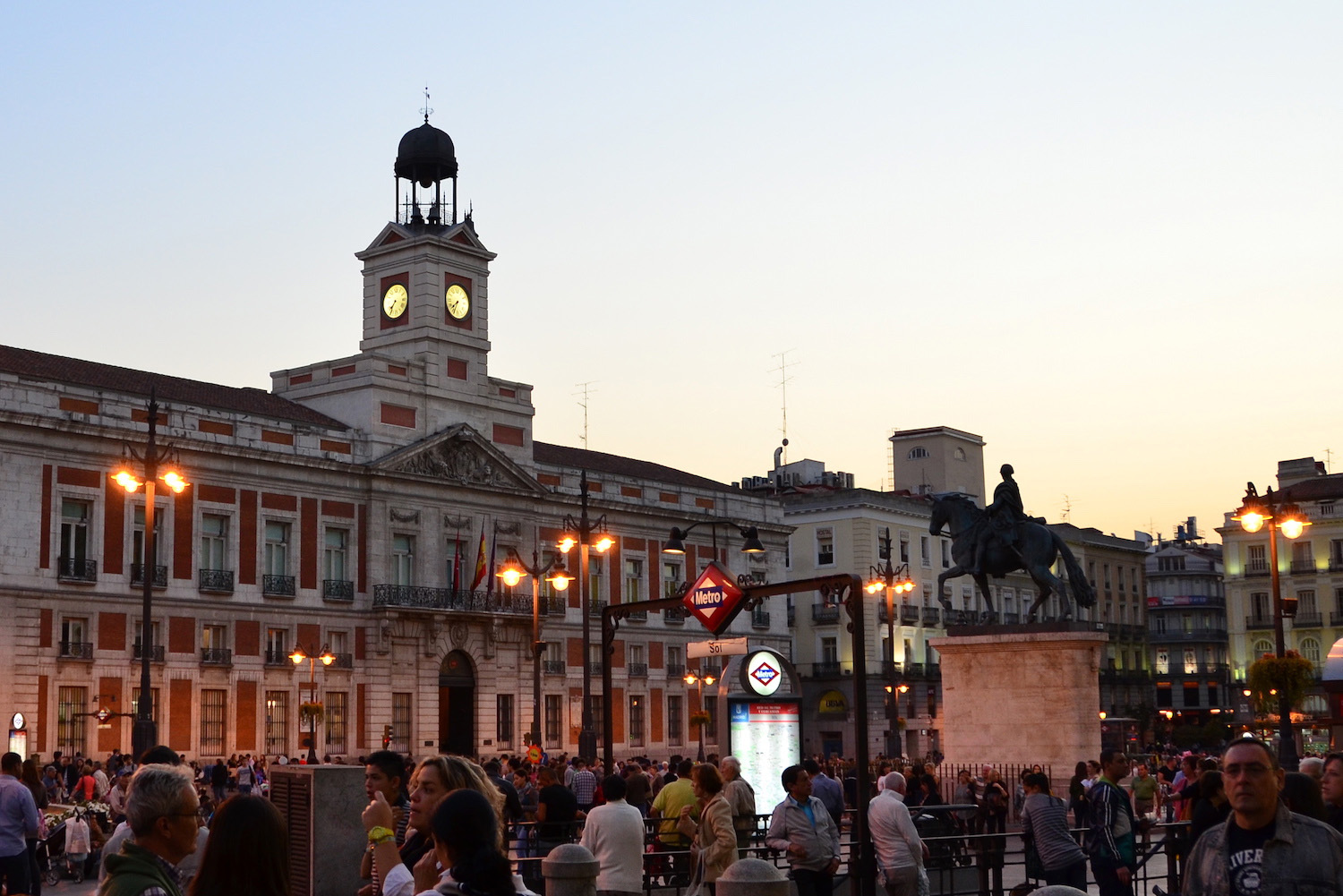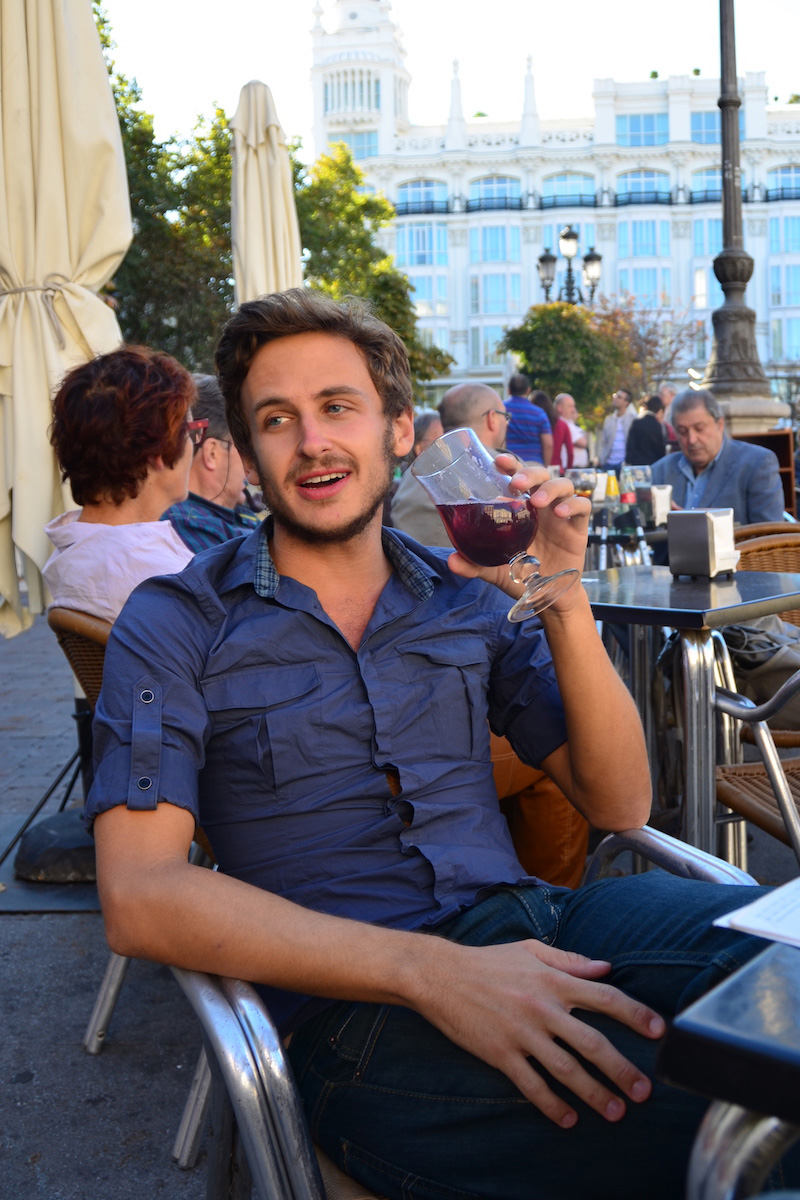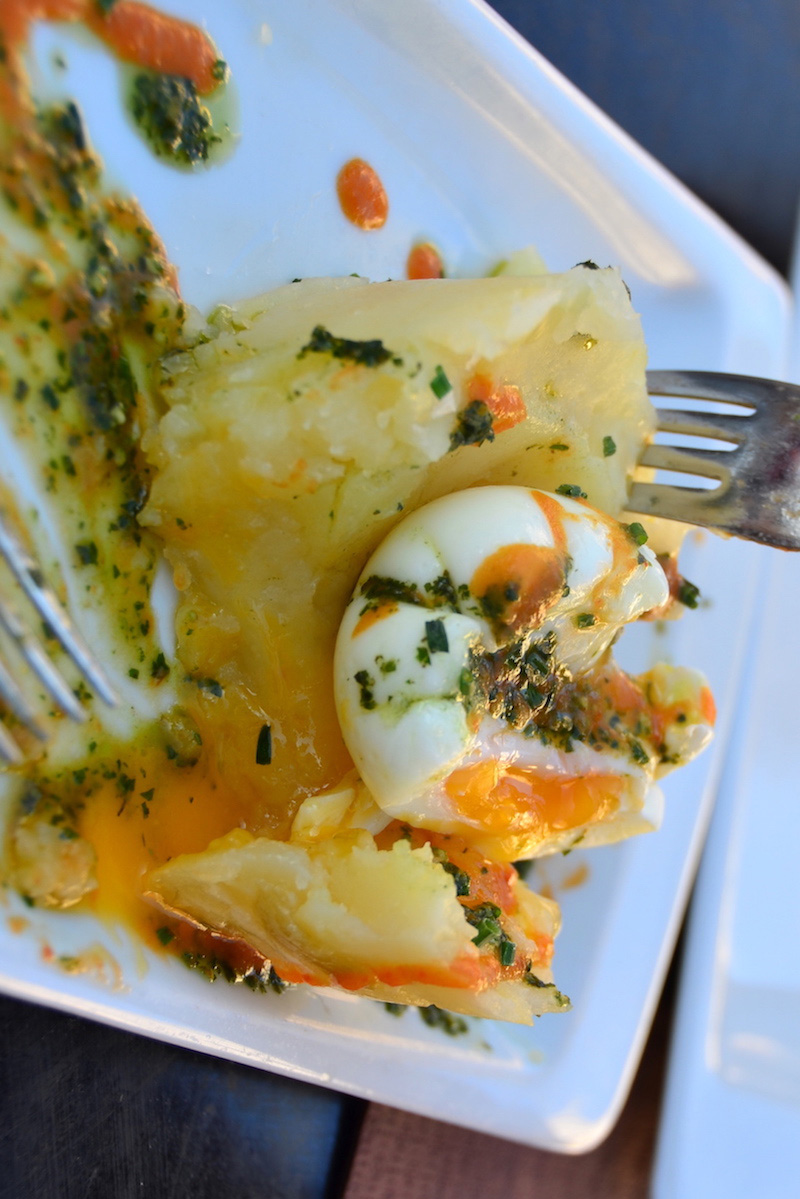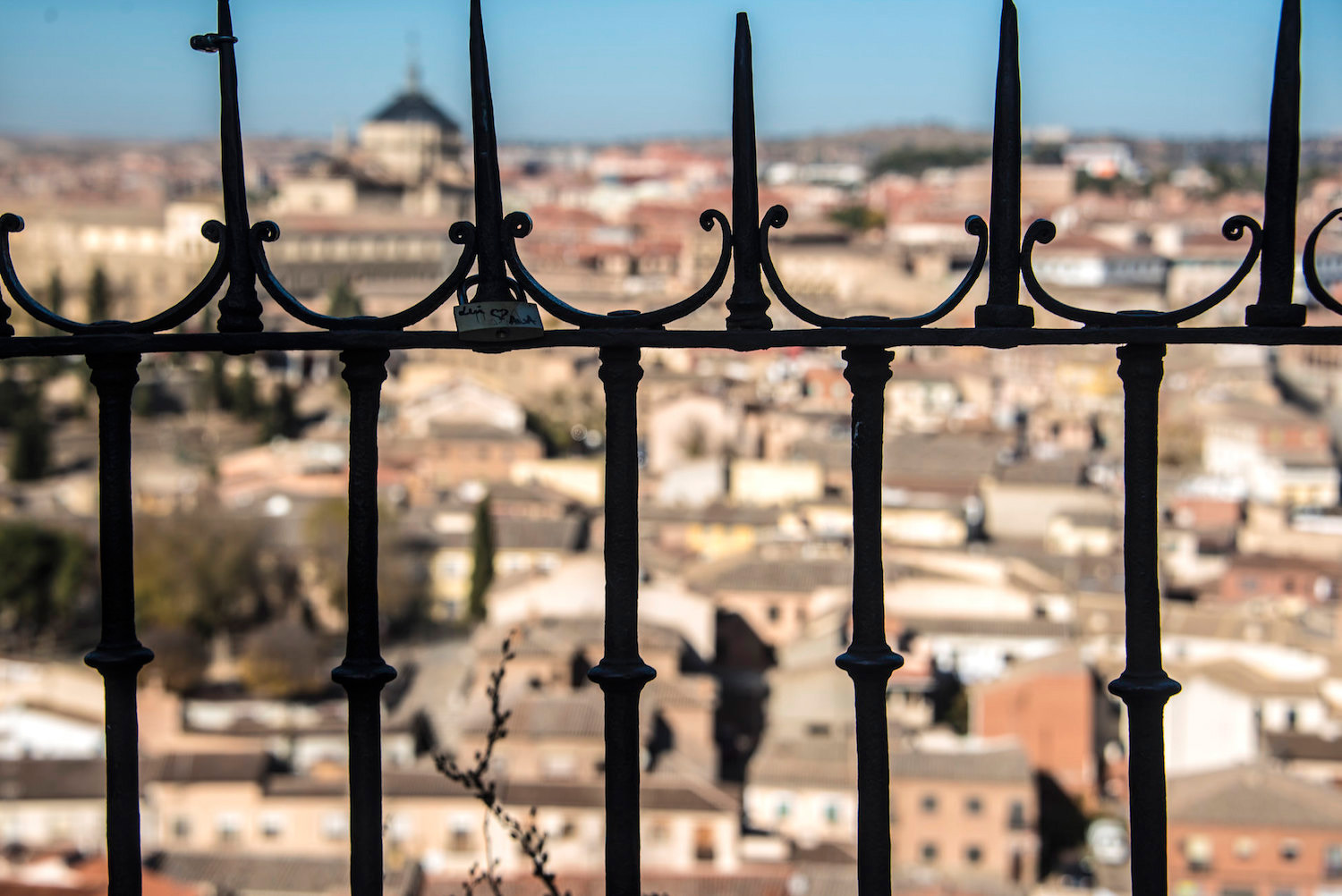 Tastes and Textures of Madrid
If you've got more than a day to see Madrid (let's face it—some of you are simply going to ride the AVE in from Barcelona and call it a day), the city will definitely reward you for your sacrifice. As you can see, what to see in Madrid in 2 days is a celebration of color, taste and texture you might miss if you don't devote an appropriate amount of time to exploration.
Rather than trying to dine at the fanciest, most exclusive Madrid restaurants, I recommend structuring the culinary aspect of your Madrid weekend around specific dishes. From the aforementioned Tortilla Española to other local classics such as Bocadillo de Calamares squid sandwich , to the fact that you're just as likely to rinse them down with sparkling Cava or decadent hot chocolate with churros as you are sangria, what you eat in Madrid is much more important than where you eat.
Where you unwind after a meal is important too—the regal Parque del Buen Retiro is one of my favorite places in Madrid for respite, though it's only the beginning of Madrid green spaces. Likewise, what to do in Madrid at night is a veritable grab bag of options, whether you return to one of the plazas I name dropped earlier in this article for a pre-bedtime tapas, check out the nighttime offerings of Mercado San Miguel or visit any of these chic spots for a drink or dance.
To Toledo and Beyond
When it comes to day trips from Madrid, the city will leave you spoiled for choice. I personally love the vistas and alleyways of ancient Toledo, and the grand aqueduct of Segovia, but Spain's expanding high-speed rail network opens up a lot more possibilities. In addition to nearby options like Ávila and Cuenca, you could theoretically head as far away as the northern Basque country or the Catalonian coast on a day trip, though this might be overkill, particularly if your Madrid itinerary is a shorter one.
Indeed, there are plenty more beautiful places in Madrid to pass your long weekend if you don't feel like getting out of town. Museo Naciónal del Prado is illuminating (and can provide a nice break from the summer sun or the surprisingly cold winter), while Palacio de Cibeles is perhaps more iconic than the Royal Palace itself, in spite of being less officially important.
No matter how long you spend in Madrid, I have a feeling it's not going to be enough—you'll want to come back again, or potentially even never to leave, though I do recommend that you spend some time exploring the rest of what this country has to offer. Check out my comprehensive Spain guide for recommendations on where to go after Madrid. But trust me: If you want to spend more than just a long weekend, Madrid boasts plenty of other surprises.
How Many Days in Madrid?
The idea of a long weekend in Madrid can be appealing, especially if you're taking a larger trip to Spain, or if you're already in Europe. Whether you're inbound from London, Rome or elsewhere on the continent, Madrid is an easy and tempting short trip to take.
Of course, if 2 or 3 days in Madrid isn't enough for you, there are plenty of things to do in Madrid to occupy a long trip. This is especially the case if you plan to rent an Airbnb and enjoy a longer stay in Madrid's city center, or if you want to take additional day trips from Madrid besides the ones I've listed.

Other Madrid Itinerary FAQ
What are the best day trips from Madrid?
I mentioned Toledo in detail earlier, but other amazing day trips include Segovia (famous for its castle), medieval Ávila and Cuenca, a former Moorish settlement famous for its ancient walls.
Is Madrid worth visiting?
Madrid is absolutely worth visiting! Whether you come for the impressive Spanish royal heritage, the delicious cuisine, the exciting nightlife or the vibrant LGBT scene, Madrid is one of the best—and most underrated—cities in Europe.
Is Madrid or Barcelona better?
Barcelona is more famous, but in my opinion, Madrid gives more bang for your travel buck—and not just because it's cheaper. Madrid feels more like a "real city" instead of a tourist mecca, to oversimplify it. It doesn't have a beach, of course, nor as long a list of must-see attractions, but that's part of its charm.
The Bottom Line
I have a feeling you're now ready to book your flights to Madrid. Regardless of how you felt about Spain's capital prior to reading this post, and whether you imagine yourself spending a weekend or a much longer Madrid itinerary, I imagine you can't control your wanderlust now. From the regal gardens and palaces of central Madrid, to the wide array of day trips on its periphery, to the delights (and bites!) of discovery that await you around every corner, Madrid is destined to become one of your favorite cities.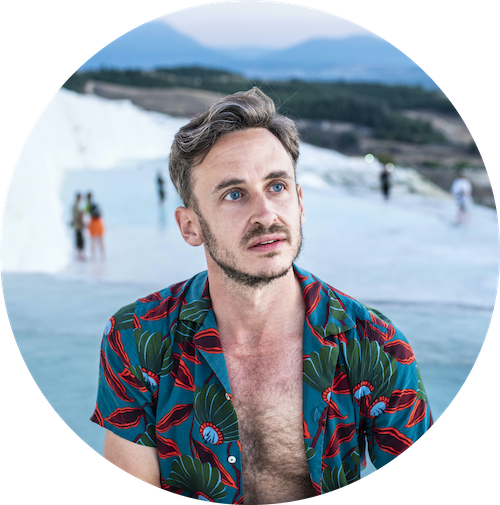 informs, inspires, entertains and empowers travelers like you. My name is Robert and I'm happy you're here!