When people think of sports tourism, they often don't realize what a large umbrella this is. For some travelers, the term simply evokes a day at the polo track in England, or watching an evening basketball game in LA after sunset at Venice Beach
In fact, traveling for sports covers a wide variety of activities in a long list of global destinations. It also encompasses both spectating and, increasingly, participating in the sports that take place in a particular country.
Both of these—watching sports and playing sports—can be rewarding, whether in major golf tournaments you use free bets, or you show off your fancy footwork with locals on the beach in Rio de Janeiro. Let's dig deeper into the world of sports travel, shall we?
What is Sports Tourism?
As its name suggests, sports tourism is traveling in order to enjoy sports. It sounds simple—it is simple enough—but there are many different facets within the industry, which confuses people about its potential and place within the industry. A key place to start your understanding, as I explained in the intro this article, is realizing that people travel both to watch sports and to participate in them, the latter of which has grown alongside the broader trend of experiential travel.
Another key thing to realize is the diversity of sports tourism. This is not just in terms of the many activities it comprises, from traditional competitive sports like soccer (or football) and baseball, to more freeform activities like adventure tourism. Rather, it's important also to consider the wide range of destinations developing their markets for sports tourists, especially countries where a historical or cultural link to a certain sport exists.
Top Sports Tourism Destinations
Brazil (Soccer/Football)
If you're a fan of soccer (or football, depending on where you're from), there are few better places to go than Brazil. Even before the country hosted the World Cup in 2014, it was famous around the world for the ubiquity of its futebol culture. Watch a match at Maracanã Stadium in Rio de Janeiro, or hit the sands of Ipanema Beach and join a game yourself.
United States (Golf)
The USA ranks high in many potential categories of sports tourism, but the country has got to have some of the best golf courses in the world. This is true whether you're watching pros compete at a PGA game, or playing 18 holes yourself, be it at Tiburon Golf Club in Naples, Florida or Hawaii's legendary Mauna Kea Golf Course.
Japan (Baseball)
When most people use the words "Japan" and "sports" in the same sentence, they think of the delayed (and, potentially, canceled) Tokyo Olympics. Whether or not the games end up taking place, one way to avoid a potential Olympic disaster on your next trip to Japan is to watch the many baseball teams that have been competing in Japanese cities since just after World War II.
Ireland (Rugby)
With all the seemingly endless reasons to visit Ireland, sports tourism might not be at the top of your list. Indeed, while it's believed that the game of rugby technically originated over the water in England, Ireland is rightly known as a top destination for rugby tourism, whether you watch a match at Dublin's Aviva Stadium, or join locals around the island in one of theirs.
Switzerland (Extreme Sports)
Switzerland might not excel in many traditional sports, but what it lacks in team prowess, it makes up for in solo sport. This is largely due to the towering Swiss Alps, which have made the country a paradise not only for hiking, mountain climbing and bungee jumping, but also for riskier extreme sports like BASE Jumping, which is illegal ins most of the rest of the world.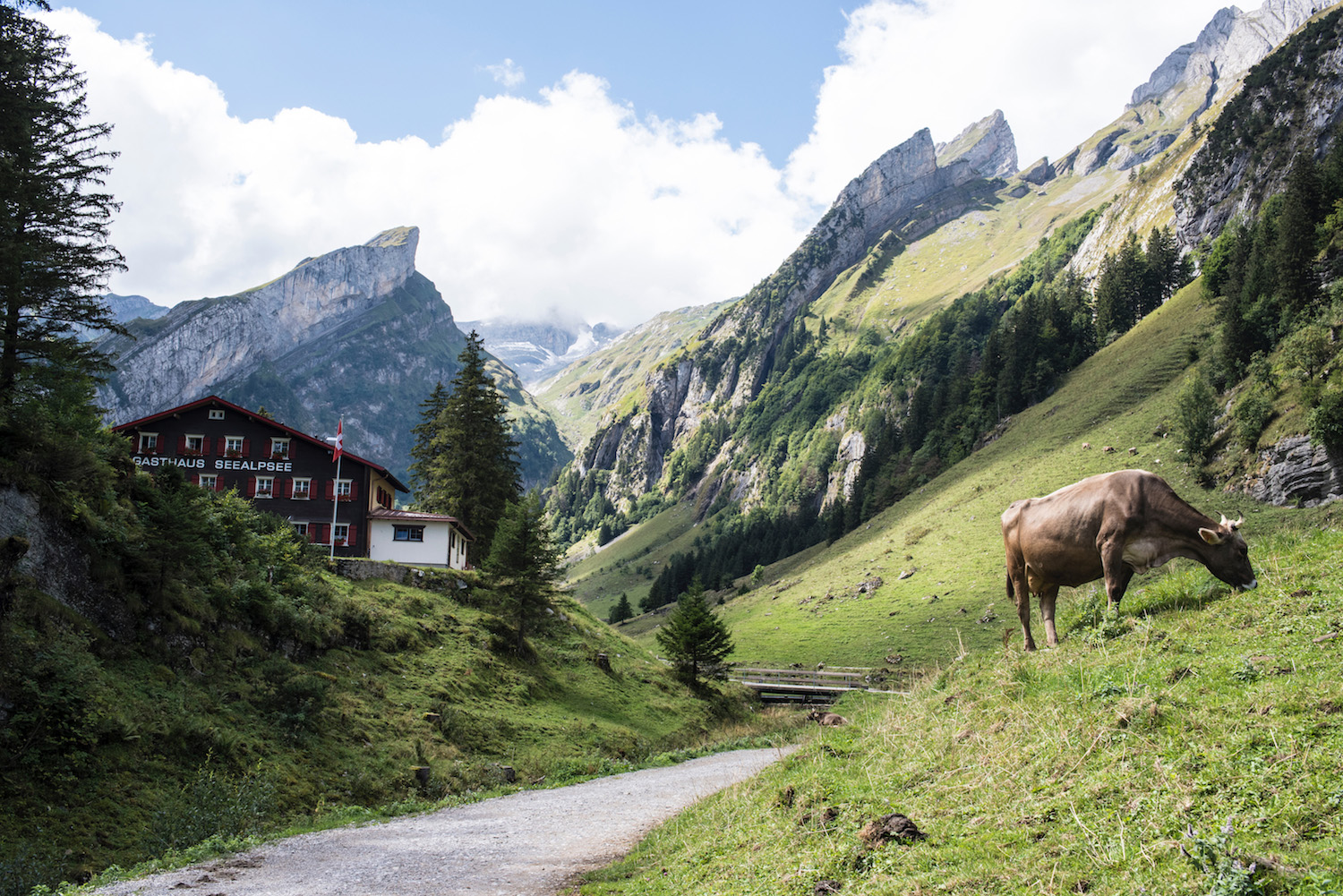 Honorable Mentions
I've mentioned some classic examples of sports tourism destinations, but others are worthy of your time and consideration if you're in the same part of the world, or especially interested in a specific sport:
Taiwan (Baseball)
India (Cricket)
Thailand (Muay Thai boxing)
New Zealand (Extreme Sports)
(TIP: If you have any feedback to add about sports tourism, or your personal experience with it, I'd love for you to leave it in a comment below!)
Other FAQ About Sports Tourism
What is active sport tourism?
As its name suggests, active sport tourism is when you travel in order to participate in sports. This can encompass both professional athletes, as well as ordinary travelers, such as aspiring Muay Thai boxers who head to the city of Chiang Mai, Thailand.
What are the benefits of sports tourism?
For travelers, sports tourism can give a purpose to travel, beyond sightseeing and ticking items off a bucket list. For destinations, sports tourism allows more granular targeting of certain travelers, and maximizes chances of conversion given the generally high enthusiasm of sports tourists.
How can sports tourism be improved?
Sports tourism, like the rest of the travel industry, has a unique opportunity to re-invent itself in the wake of the coronavirus pandemic. Countries can increase both the quantity of sports tourists, as well as the spending of each, by introducing more opportunities for active sports tourism, and devoting a great budget to the promotion of sports tourism more generally.
The Bottom Line
Sports tourism is an underrated, undeveloped market, but one that's almost certain to grow in the near future. This is true whether you're a spectator (how does a baseball game in Japan sound?) or an athlete yourself, be it a rugby player in Ireland to kick it, or an adventure sports enthusiast in Switzerland. As the coronavirus pandemic wanes and borders continue to re-open, traveling for sports is poised to enter a new and exciting phase, particularly with three Olympic games scheduled to take place in the next four years. Where will you go first?