Is Coffs Harbour worth visiting? This is a question I haven't thought about in a while, but it's been on my mind lately as I ponder my first trip to Australia in many years.
Over a decade ago, when I traveled up the coast of New South Wales and into Queensland via Greyhound bus, I actually wasn't sure whether I should stop in Coffs Harbour. The prevailing wisdom was that Coffs Harbour, while beautiful, was more of an old folks' destination.
Someone as you (and, ostensibly, cool) as me would actually want to be further north up the coast, in Byron Bay. I'll discuss the extent to which this ended up proving true, and making some other insights RE: Coffs vs Byron, over the next few paragraphs.
Why I Visited Coffs Harbour
Before I traveled from Coffs Harbour to Byron Bay, I actually did decide to stop in Coffs for a couple of days—and for a somewhat funny reason. You see, ever since seeing the cover of Lonely Planet Australia that was out at the time, I wanted to see kangaroos on the beach. A cursory internet search told me I could see these at Emerald Beach, not far from Coffs' Big Banana.
Turns out the search was a bit too cursory. While I did technically see some 'roos right in front of the sea, the high, grass-covered cliff where they were hanging out didn't really allow me to get the shot I'd be hoping for. Moreover, I looked goofy and weird in all the pictures I took with them, which is why I absolutely refuse to share any of them here.
Comparing Coffs Harbour vs. Byron Bay
Beaches
Byron Bay's aptly-named Seven Mile Beach, which is visible from the easternmost point of Australia, is difficult to beat in terms of magnificence. However, Diggers Beach in Coffs Harbour (which is admittedly somewhat of a trek from the town center, particularly if you don't have your own set of wheels) is fabulous in its own way, particularly in terms of the hike through the jungle to get there.
Accommodation
Due to its greater ubiquity as a travel destination in general, Byron Bay definitely has a better selection of accommodation than Coffs, from the higher-end Waves Byron Bay to the Backpackers Inn hostel. On the other hand, you can easily find an affordable place to stay in Coffs Harbour, be it Coastal Bay Motel or any number of Airbnb properties.
Dining and nightlife
As is the case with hotels, Byron offers a greater selection of eateries and bars then Coffs, both in terms of the types of cuisine, as well as the sheer number. With this being said, you can eat well in both places, particularly if you don't mind a simple cafe burger, or Asian cuisines like Thai or Vietnamese.
Culture
It might seem strange to talk about culture in coastal Australia, particularly in regions without a large aboriginal presence—this is fair enough. While most "culture" in Byron centers around the beach and the (increasingly) aging hippie vibe that dominates the center of town, my most memorable cultural experience in Coffs Harbour was (sort of) learning to surf at East Coast Surf School.
Day trips
The most popular day trip from Byron Bay is probably Nimbin, a small town where all drugs are allegedly legal, and that build quite dramatically upon the hippie vibe you find in town. From Coffs, on the other hand, the most stunning place you can go is Point Lookout, a panoramic viewpoint accessible via a short hike through the rainforests of New England National Park.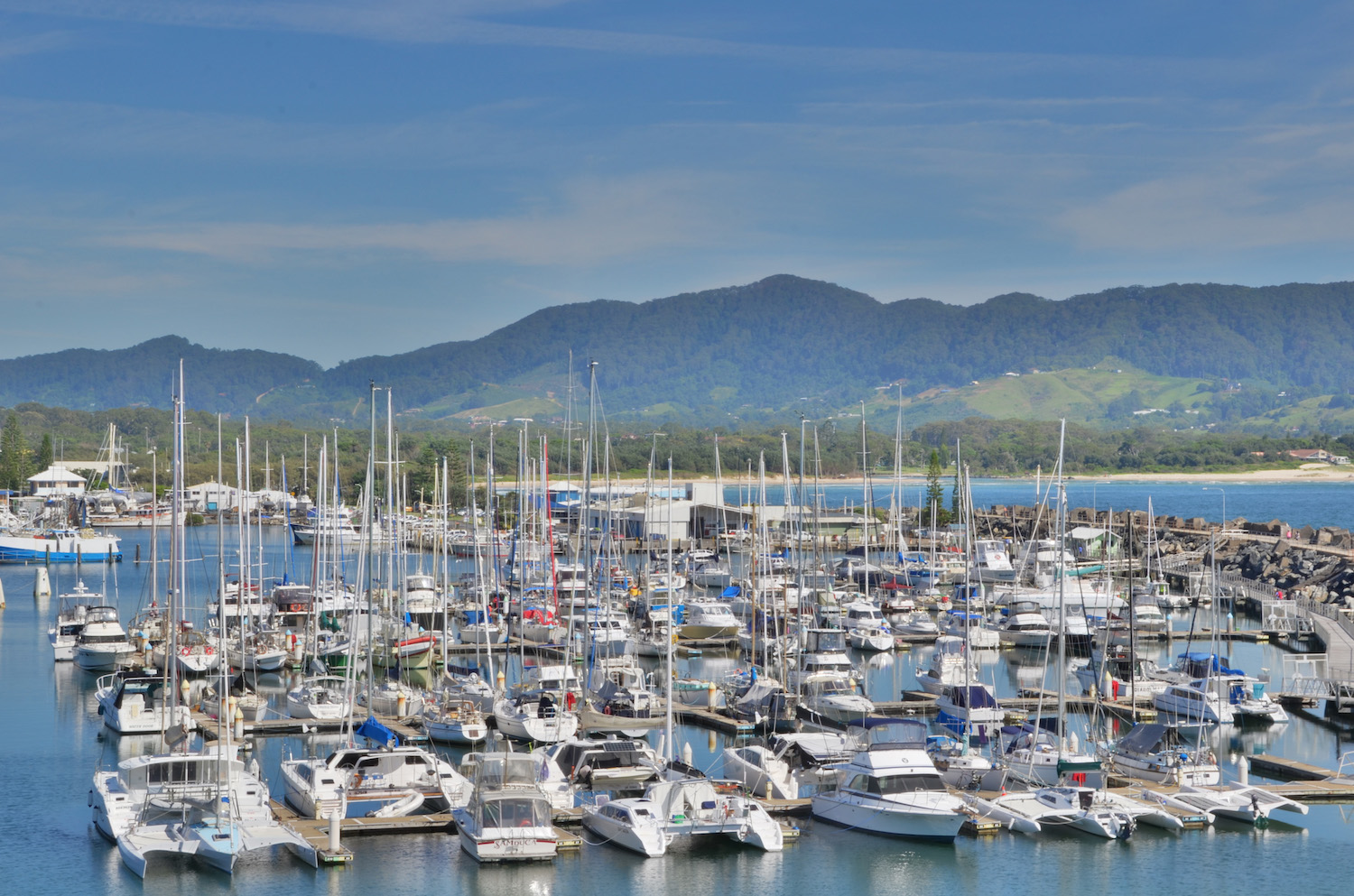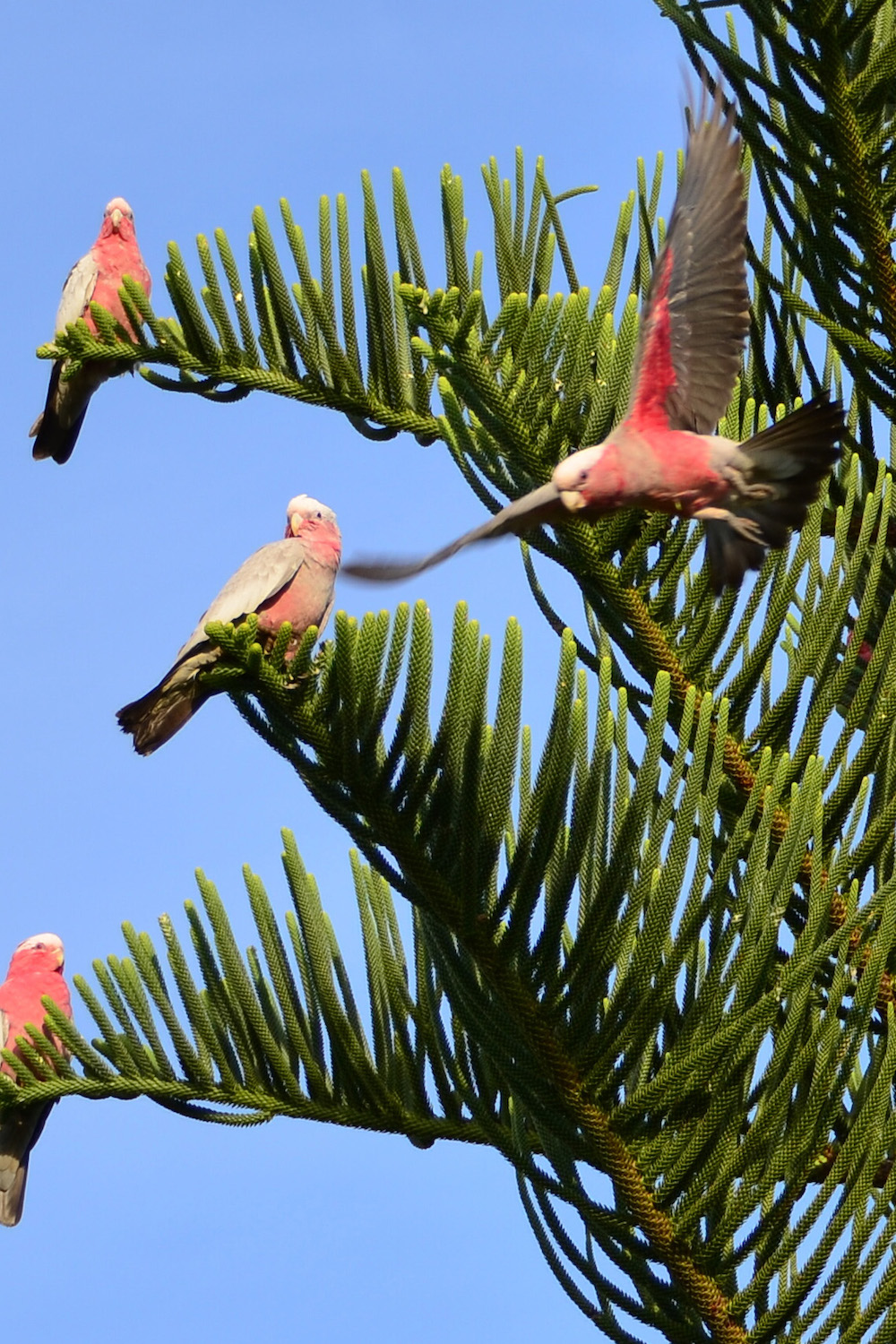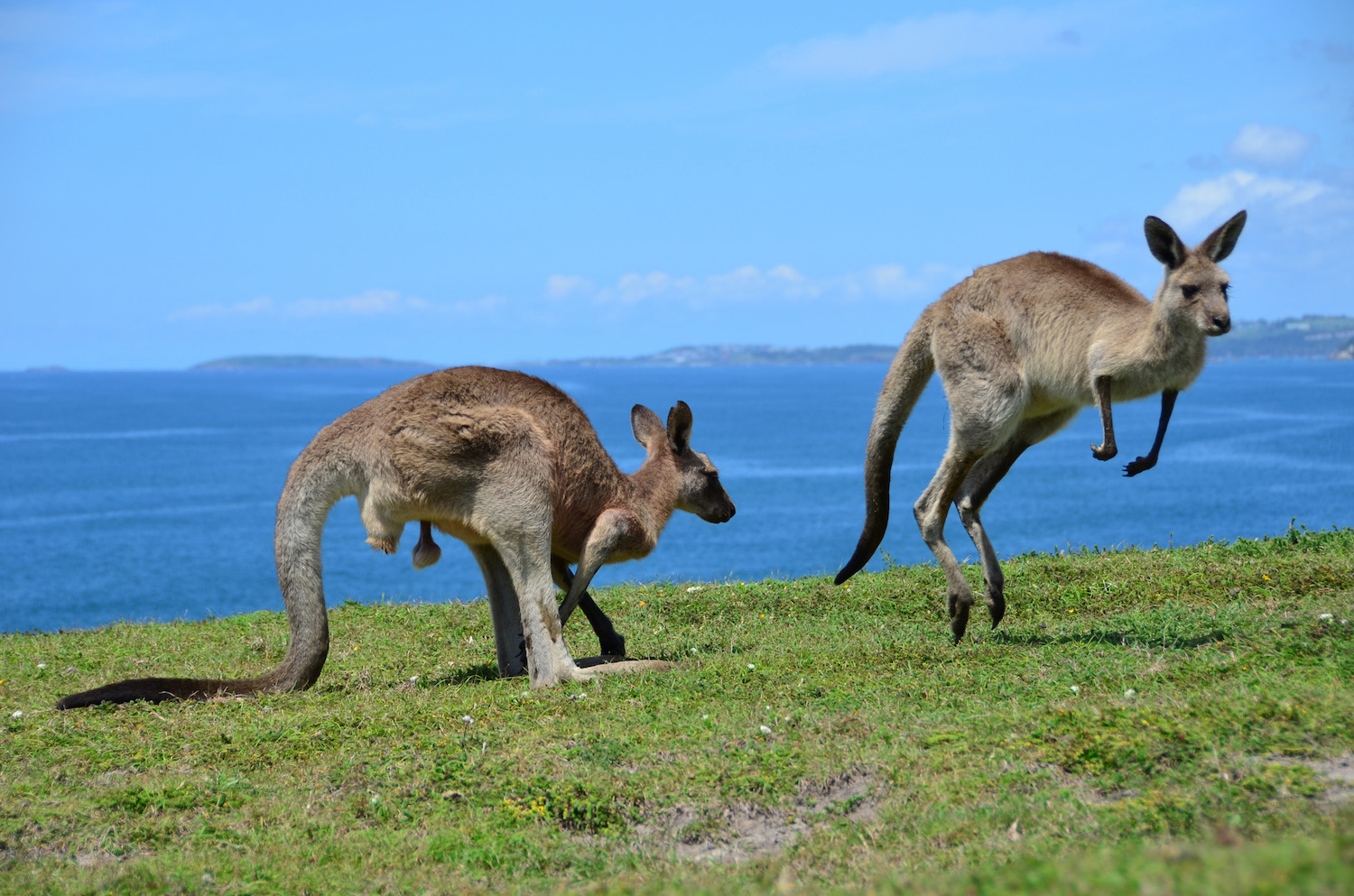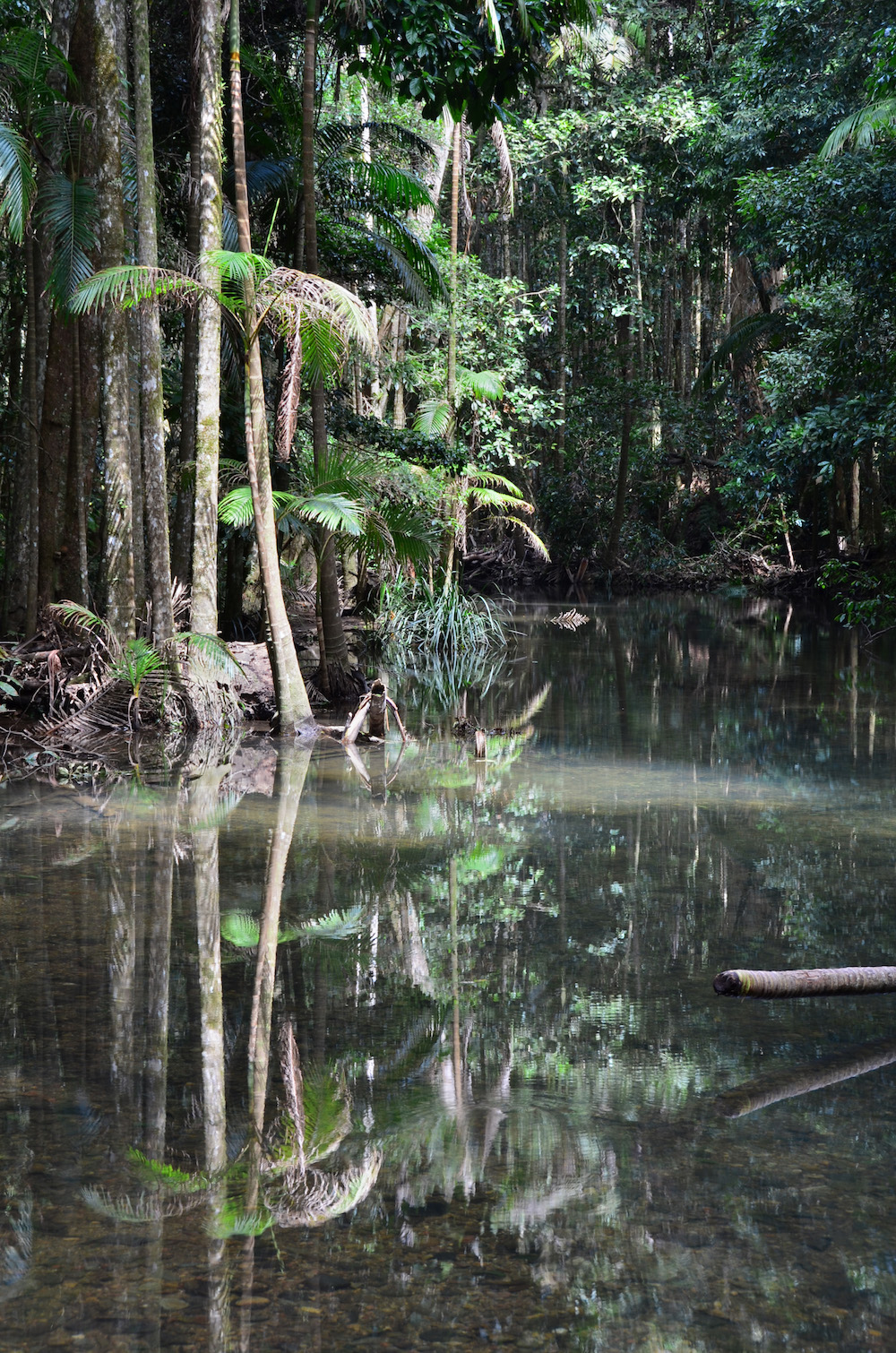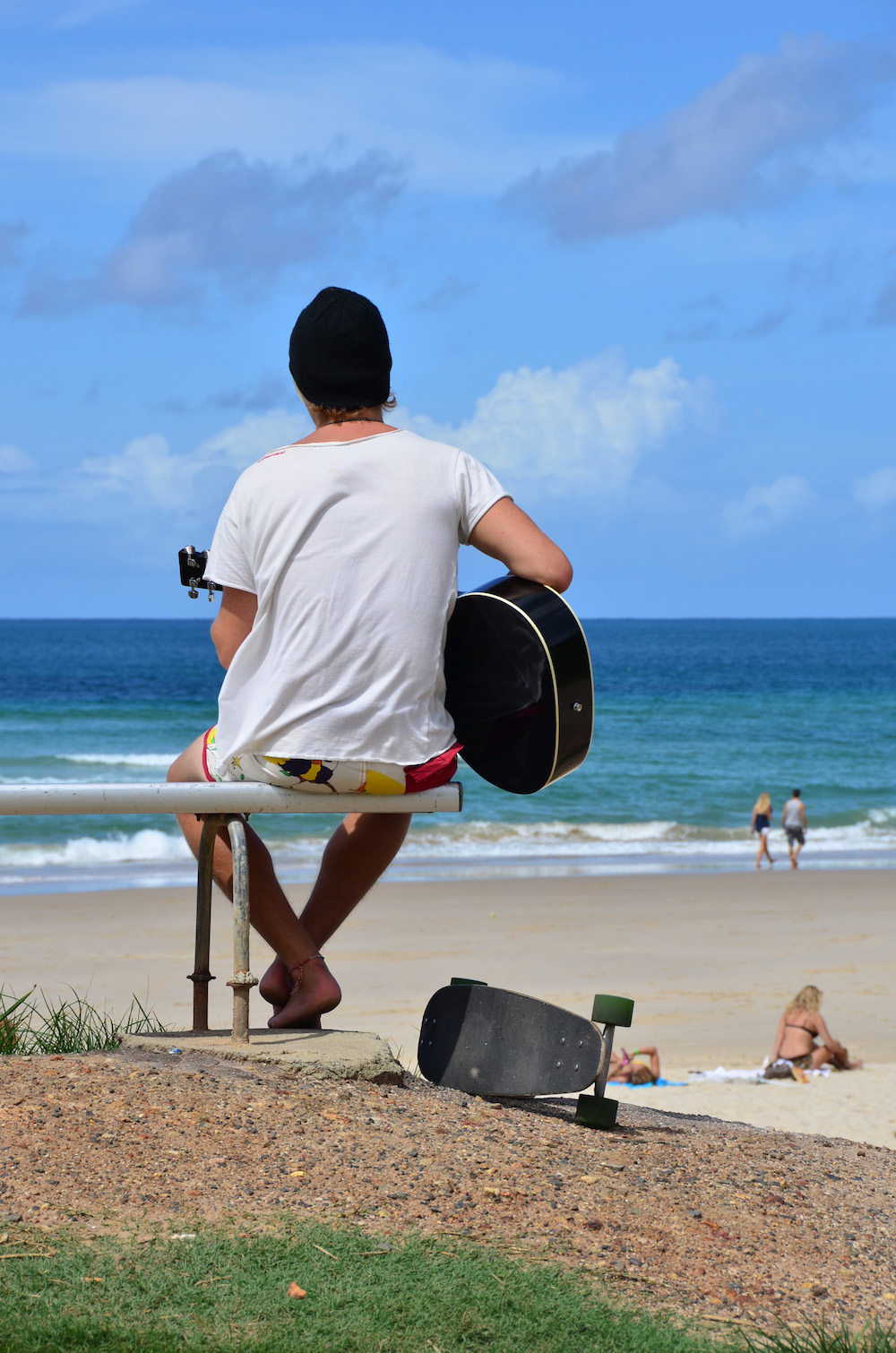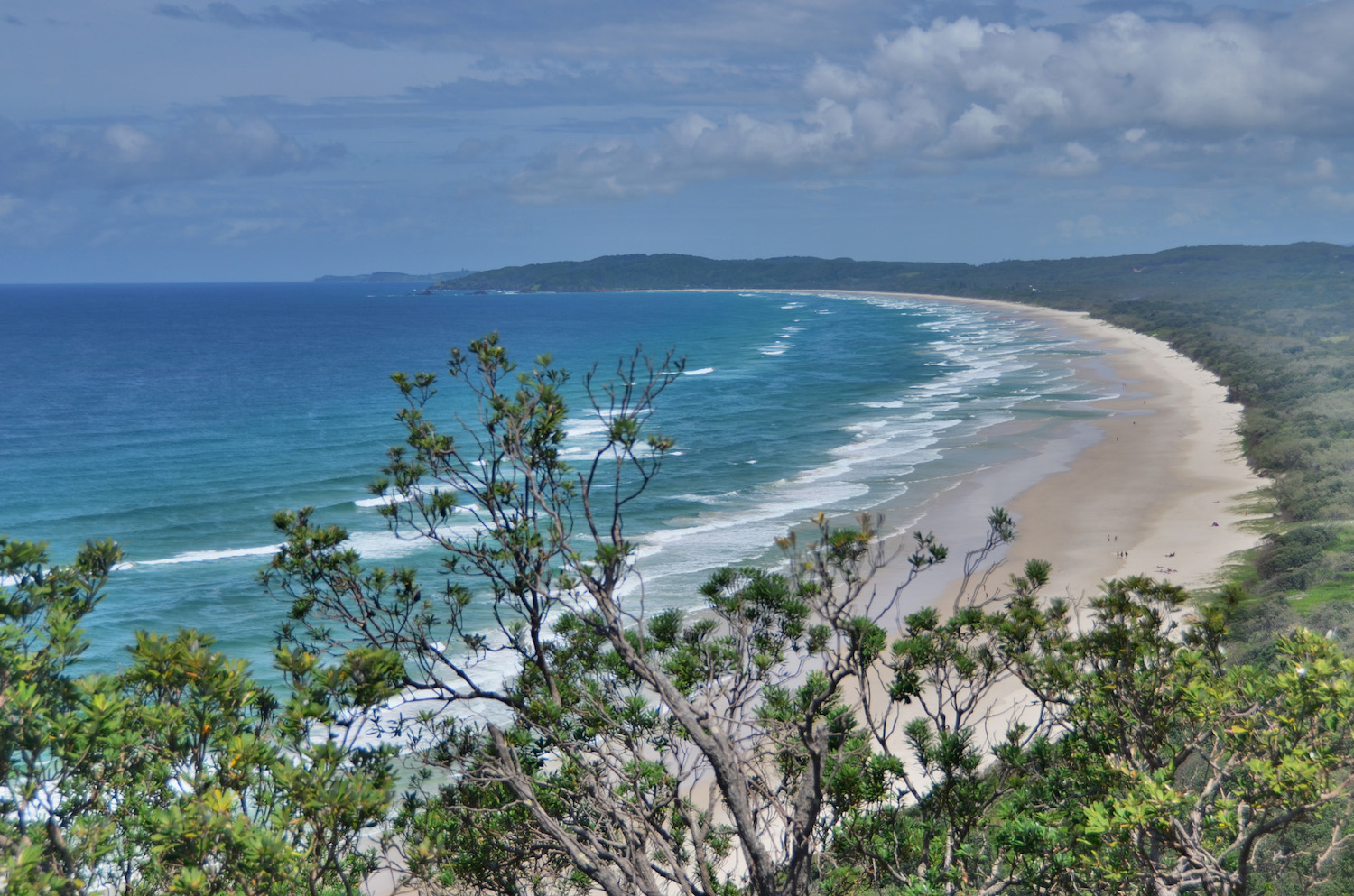 Is Byron Bay Worth Visiting?
If you do end up visiting Coffs I'd say it's better to go there before you visit Byron. If you travel from Byron Bay to Coffs Harbour (which is to say, you begin in a more popular and easy-to-love place, and follow it up with something that requires more time and intention to understand), you're almost guaranteed to be disappointed. And what about Byron Bay itself?
Well on one hand there's the hype. In addition to Byron Bay's generally stellar reputation, an acquaintance of mine actually grew up there. While Byron Bay has a quirky town center, beautiful beaches and an enjoyable vibe, it didn't change my life. I don't feel a strong desire to go back, even though I technically had some room during my last trip to Sydney to make such an excursion, had I wanted to do so.
Other FAQ About Visiting Australia's Central Coast
Which is better, Byron Bay or Coffs Harbour?
Byron Bay is more famous than Coffs Harbour, and more immediately easy to love, but both of these beachside cities have their merits. Ideally, you'd spend at least a night or two in each of them so that you can make this comparison yourself, according to your own preferences.
How many days do you need in Coffs Harbour?
Because Coffs Harbour is spread out over a relatively large geographical area and takes a while to reach from points both north and south, I'd recommend spending no less than two nights in Coffs Harbour. This will allow you a day to enjoy its stunning beaches, as well as one for hiking in the inland rainforests, seeing kangaroos or learning to surf.
Is Coffs Harbour beautiful?
Coffs Harbour is of course beautiful, whether we're talking about its long, golden beaches, or the rainforests that carpet the mountains that jut up against then in emerald and chartreuse. On the other hand, it doesn't have the intense, arresting beauty of Australia's Red Centre, or even of the Great Ocean Road near Melbourne.
The Bottom Line
Is Coffs Harbour worth visiting? I'd say yes, but conditionally so. Namely, if you have some time to get up the NSW coast and also, have a couple of items on your agenda in Coffs, I'd say it's worth the stop. On the other hand, if you're simply curious about what there is to do in Coffs, but have a deeper interest in visiting Byron (nothing wrong with that!), I'd suggest maybe skipping Coffs, particularly if you're short on time. Most travelers to Australia eventually return; you can hire me to plan your next journey to Australia to make sure you don't miss a thing, be it kangaroos on the beach in Coffs Harbour, or some other experience.