Is Hoi An worth visiting? Well, as I rattled through the list of things to do in Hoi An I'd written back in 2010 while my car lurched through the crowded old town last week, it was largely in vain. Little remained of the sleepy French-colonial coastal settlement I'd visited nearly a decade earlier, on a whim, with zero expectations.
Maybe, I mused, the Hoi An beach would be as idyllic and empty as it had been, given how far from the proverbial action it was, and that large segments of the Korean and Chinese populations seemed to be clustered between the Japanese covered bridge and the banks of the Thu Bon River. But as the car stopped in front of a hotel I never could've afforded the last time I was here, I tried to jolt myself back into the present moment.
Irrespective of what to do in Hoi An most appeals to you, step one is simple: Breathe.
Where to Stay in Hoi An
Of course, this is easier said and done when you're in the middle of the crowds, attempting to check off even one of the things to do in Hoi An as a veritable sea of humanity swirls around you. Conversely, it was extremely easy once I slathered myself up with sunscreen, and took a seat and a cocktail—a pair of them, actually, since it was happy hour—at the edge of a glistening pool.
When it comes to specific Hoi An hotels, I'm speaking about Vinh Hung Old Town Hotel in this case. However, many fine properties exist at all prices points these days, from luxury hotels in the heart of the old city (Allegro Hotel is another example), to villas like Anicca just to the north, to the bare-bones Vinstar Hotel, which also boasts a rock-bottom price.
Sequence Your Things to Do in Hoi An Like This
Visit Hoi An Ancient Town at Dawn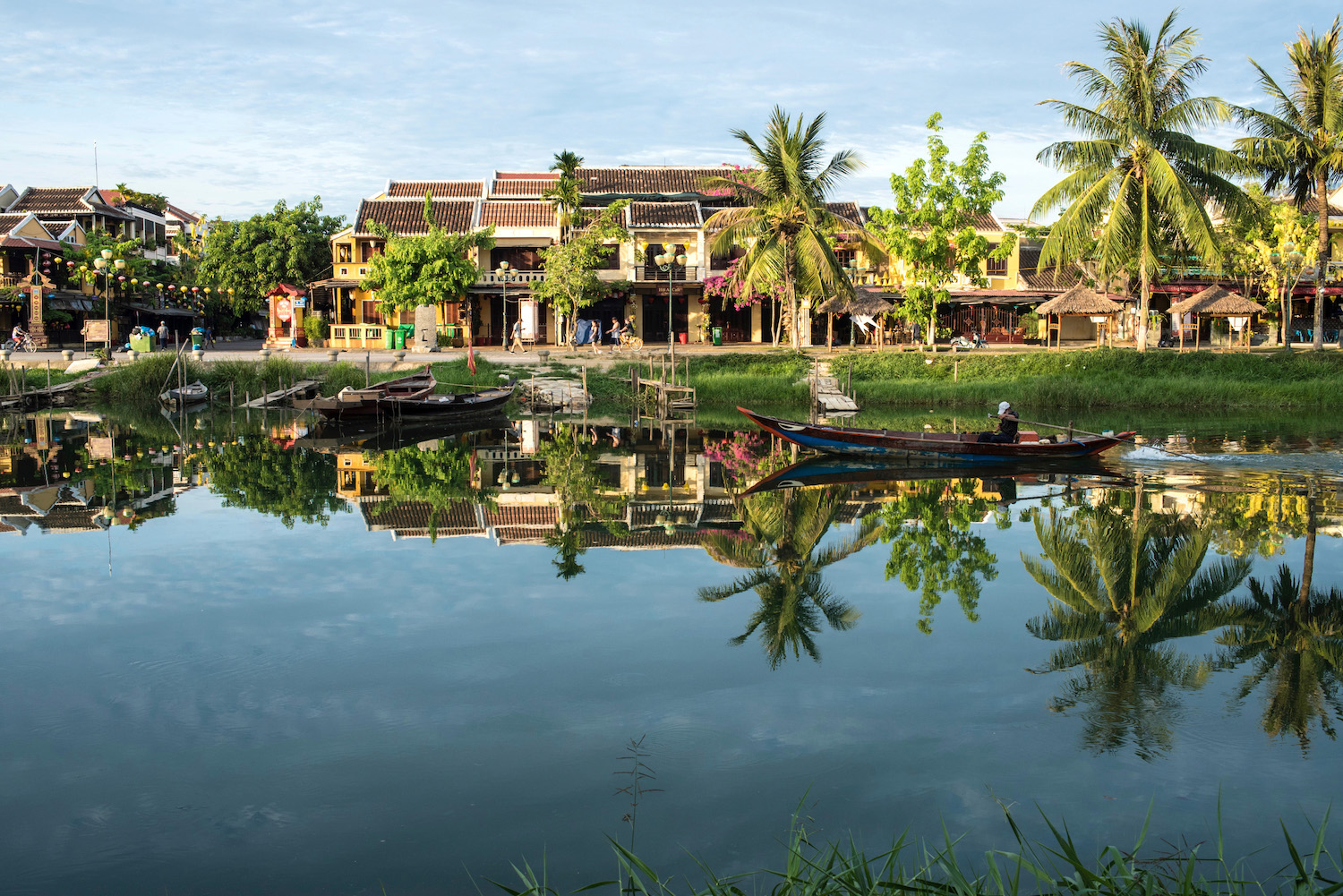 Although I walked around Hoi An old town shortly after my mid-afternoon swim, all but a few moments of my afternoon and evening stroll were miserable. (The only redeeming part of walking in Hoi An at night, when it's arguably at its most crowded, is long exposure shots of the boats zooming up and down the Thu Bon River.) On the other hand, if you can wake up no later than 5 am (the sun rises in Vietnam before this, if you can believe it), this is the best time to appreciate the beauty of Hoi An Ancient Town.
Beat the Morning Heat at An Bang Beach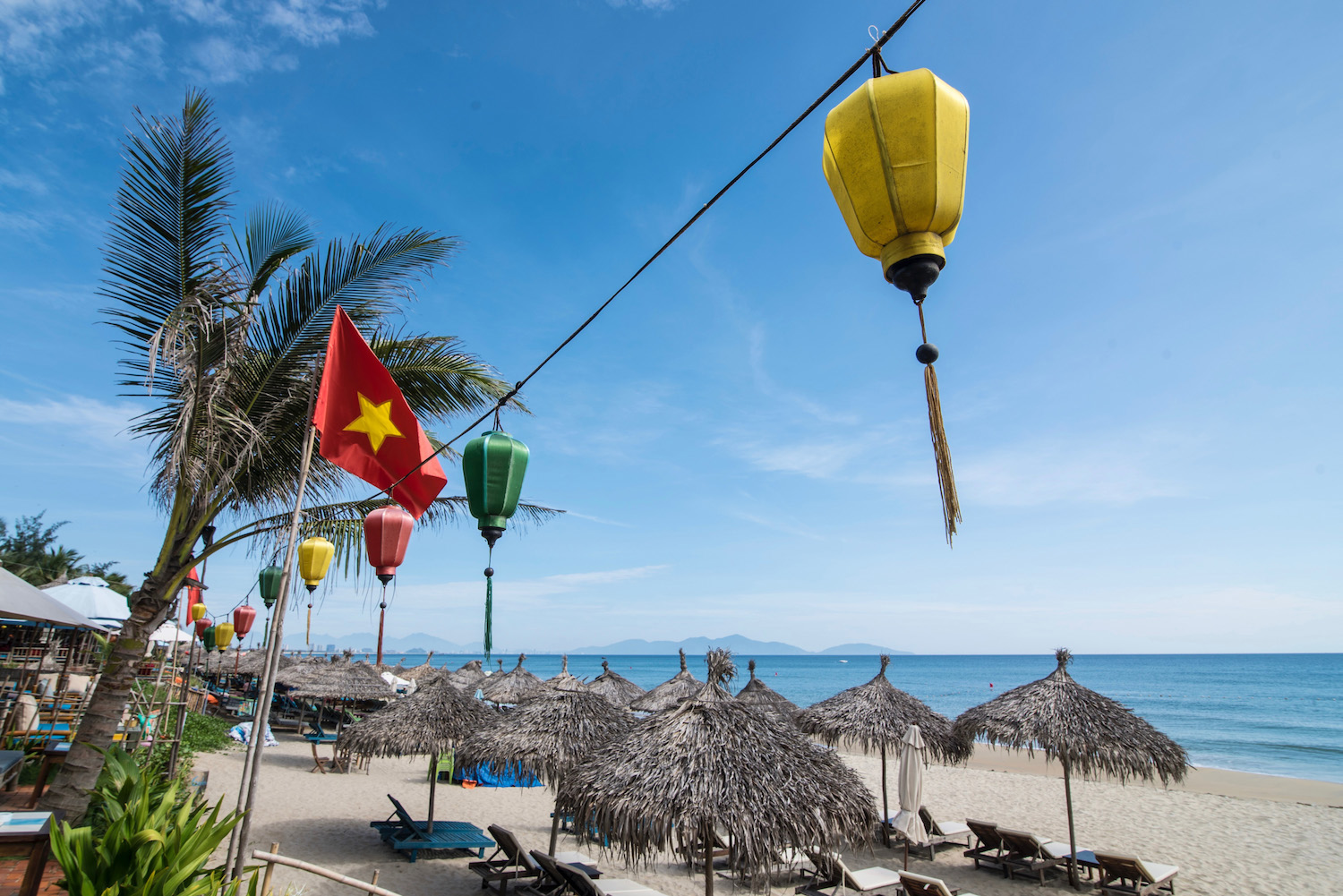 To be sure, after less than an hour of piece walking around the old town on morning two, I hit pause on my list of things to do in Hoi An, rented a bike and rode northward. This took me to An Bang Beach, which was significantly more developed than the last time I visited, but very tranquil—I believe this was primarily on account of the early hour, and is not reflective of the overall status quo. The water was relatively clean and the views of the Da Nang skyline in the distance were nice, but cocktails and coffee under the cabana are my favorite things to do here.
Have an Afternoon Siesta—a Long One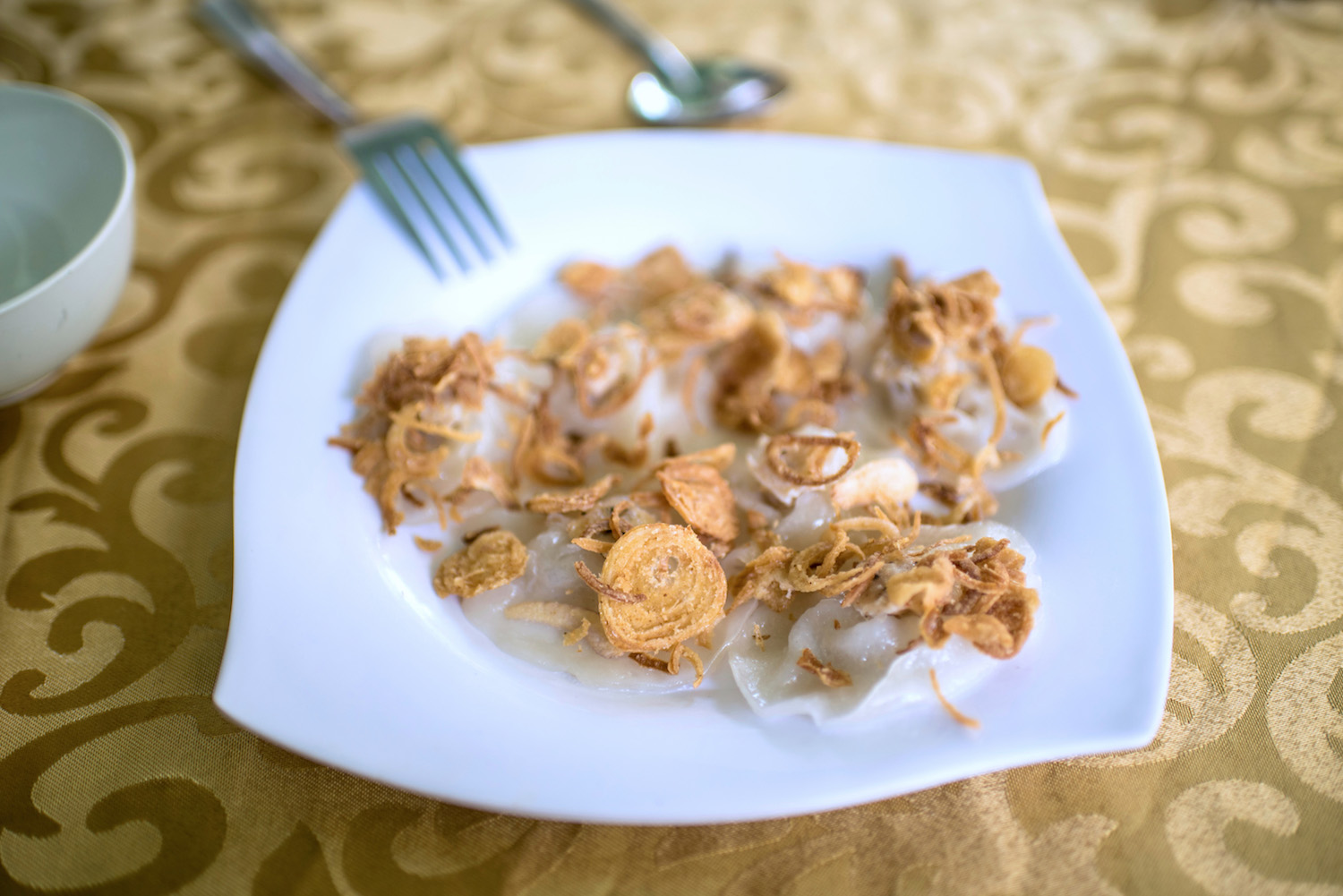 As had been the case back in '10, beaches in Hoi An get crowded just after lunch these days. As a result, I biked back through the rice fields and countryside settlements that still separate Hoi An's core from its coastline right around noon, stopping for a lunch of the city's famous White Rose dumplings before returning to my poorly-cooled room. I may or may not have had another pair of cocktails by the pool before I dozen off.
Lean In to the Crowds Just After Lunch Time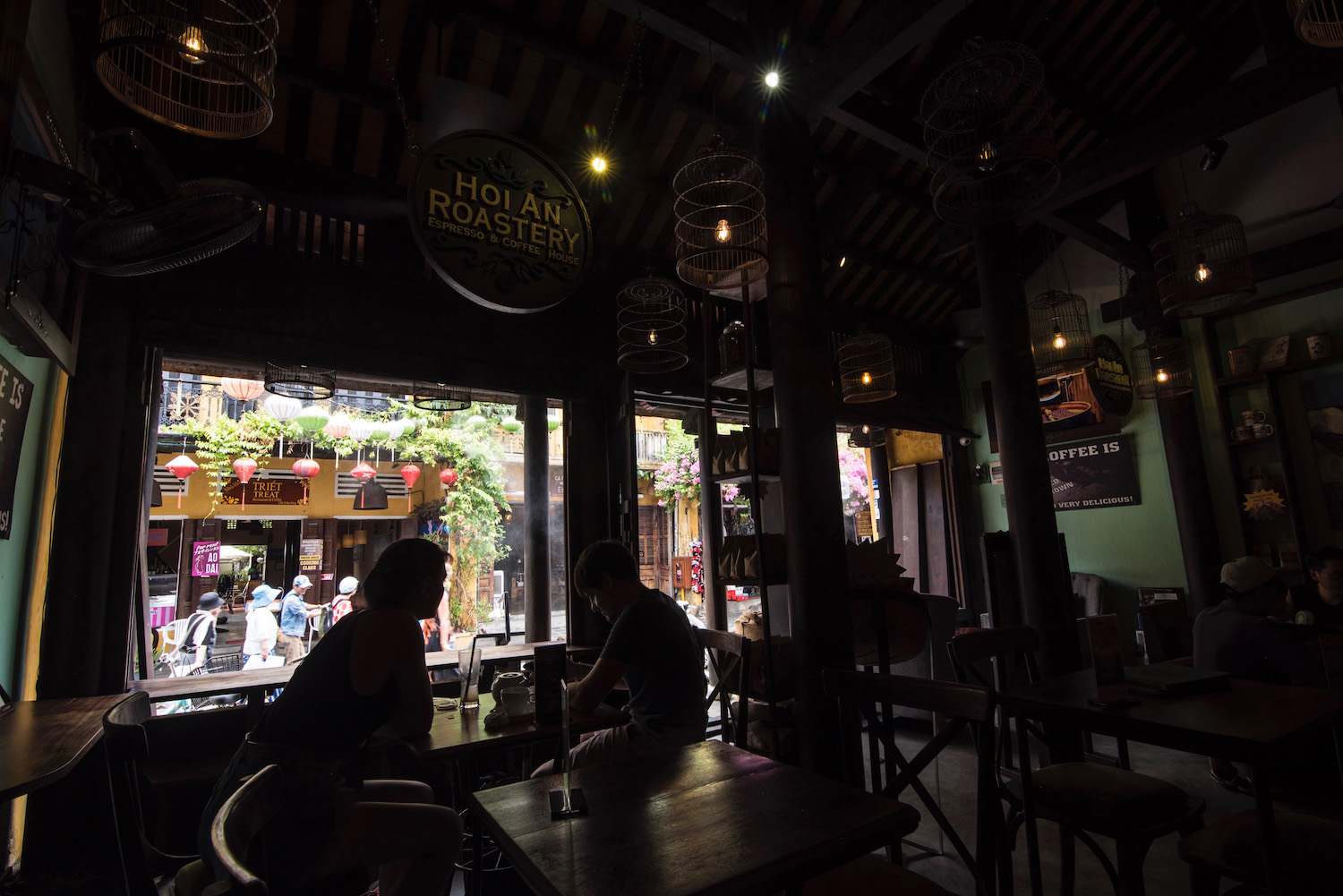 Some people have written me, in recent days, with a simple question: Is Hoi An worth visiting at all? It's a complicated question to answer, in no small part because of my own cognitive dissonance as expressed through my social media posts. I lean, however, mostly on the side of yes, though with some caveats. It's not realistic, to be sure, to only visit the Ancient Town during a few hours of the day; but if you do decide to go out in the afternoon, hide inside a café (I like Hoi An Roasters) or take advantage of happy hour specials.
Say Your Last Goodbyes at Twilight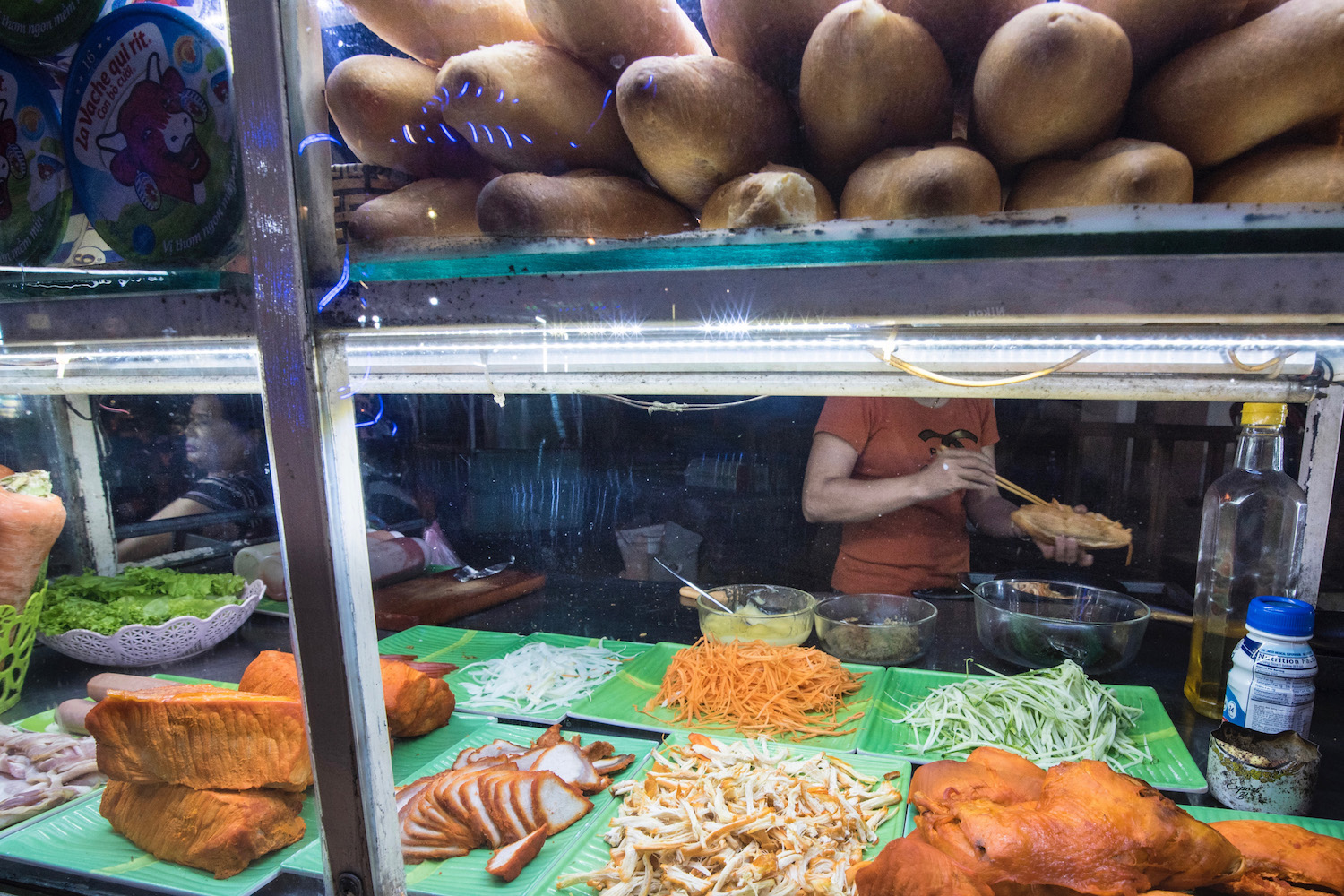 As a photographer, my favorite of the things to do in Hoi An is diametrically opposed to what I'd choose as a human being who likes to be comfortable. Indeed, attempting to take photos at all (let alone with a tripod and a DSLR) in Hoi An after nightfall is miserable, given that it's as packed as Times Square on New Year's Eve. But the end result you see above is more than worth it, creatively, and counteracts the misery I felt capturing such shots (to say nothing about the delicious banh mi I had afterwards!).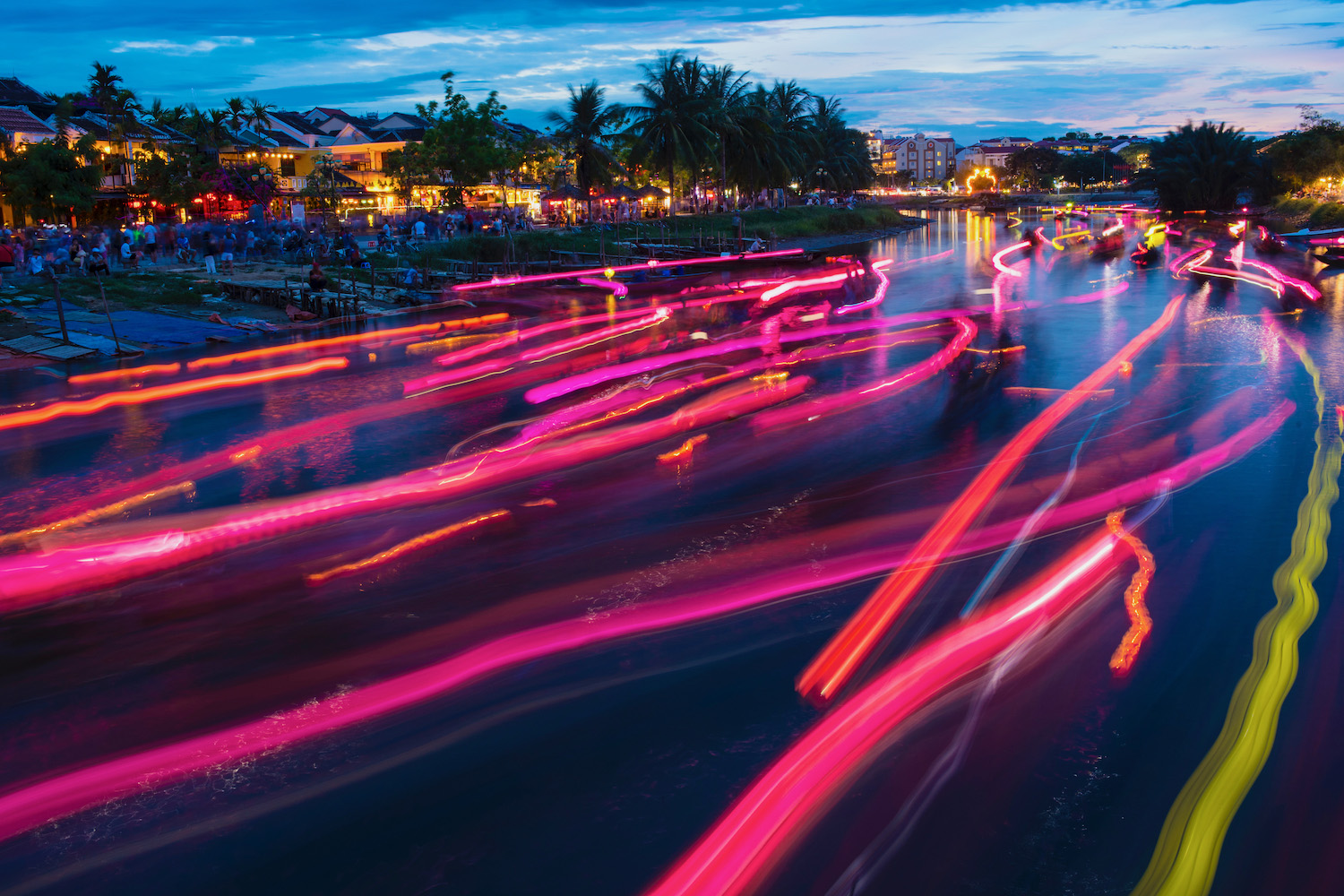 When is the Best Time to Visit Hoi An?
In 2010 or earlier! All joking aside, the question of when to visit Hoi An is somewhat superfluous in my view. It's basically always going to be crowded and while Hoi An, like Da Nang, has a somewhat different monsoon season to the rest of Vietnam, the town very rarely escapes the sweltering heat that has defined both of my own visits to it.
That's in terms of the month of year. As far as the best time to visit Hoi An, in terms of what your wrist-watch says, I basically only show my face in the ancient town just after sunset and once night has fallen. After about 6 am, enough tour groups have flooded in that the charm of early morning's empty streets and placid waters is destroyed; the cloak of darkness immunizes you from the stress these factors cause during the day.
How Many Days Should I Spend in Hoi An?
When you Google things to do in Hoi An, you will quickly assemble a long list of attractions, from historical buildings, to must-eat dishes, to shops and street art (gag!) you need to see with your own eyes. Keeping in mind the aforementioned crowds, however, and the fact that Hoi An is really only worth exploring for a few hours each day, your trip needn't last nearly as long as you imagine it should.
Indeed, rather than thinking about how many days in Hoi An you should spend, I think it's better to approach the discussion in terms of how long you'll spend along Vietnam's central coast. Whether you spend 3 days in Hoi An or just one night, you'll likely divide 3-5 days between Hoi An, Da Nang and Hue, Vietnam's underrated former capital located just up the coast.
Other FAQ About Visiting Hoi An
Is Hoi An too touristy?
Hoi An, at least before the pandemic, was extremely touristy. If you wanted to have the Old City even somewhat to yourself, you had to rise before dawn (i.e. 5 am), when tour buses started spitting people out onto its cobbled streets. With that being said, it's understandable why so many tourists visit Hoi An, even if I wished they were slightly less numerous.
Is Hoi An better than Da Nang?
Hoi An is so different from Da Nang that it's hard to compare them—one is a historic city that almost seems designed for tourists, while the other is a vibrant metropolis that's more for work than play. I mean, is Berlin better than Frankfurt? Is Chiang Mai better than Bangkok?
Can you do a day trip to Hue from Hoi An?
Although you can theoretically visit Hue on a day trip from Hoi An, it would be a very long day. The one-way journey is longer than two hours, which means you're at a four-hour deficit before you even set off. Beyond this, there's at least two full days full of things to do in Hue; the scenic Hai Van Pass (my favorite road between the two cities) is worth taking your time to drive.
The Bottom Line
Is Hoi An worth visiting? Of all the things to do in Hoi An, my favorite activity in this ancient town is to reminisce. About a decade ago, when I was last there, and a decade before that when it was basically unknown to the world. I'd love to be able to imagine what life must've been like in Hoi An when the French built this town on the Thu Bon, and in the first years after the Vietnamese reclaimed it as their own, but it's exceedingly difficult to live in such a crowded present moment as the ones that pass in the streets of Hoi An.