If you're curious about how many days in Muscat you should spend, you may come across contradictory information. Although there's plenty of great sightseeing available, both within the city limits of Oman's capital and just a short drive away, Muscat simply isn't a well-liked destination, which leads many travelers to dismiss it entirely.
Over the next few paragraphs, I'll give my opinions of Muscat attractions, and also discuss the merits of the hate some seem to have for Oman's largest city. The tl;dr version? Muscat was far from a highlight of my trip to Oman, but I wouldn't recommend skipping it—necessarily.
Is Muscat Worth Visiting?
Most Google searches don't paint a rosy picture of Muscat tourism. Although some travelers are more or less harsh in their assessments, the general consensus seems to be that Muscat is not a place worth spending very much time, particularly if you only have a short amount of time to explore the rest of Oman. (Spoiler alert: I'll be addressing the specific question of how many days you should spend in Muscat later on in this post!)
My experience likewise pulled me in different directions. While I was impressed by what to do in Muscat, both in terms of the quantity of destinations and the extent to which I enjoyed them, the city just didn't feel very special outside of a couple places, which stood in stark contrast to how I felt about Oman as a whole when all was said and done.
Top Things to Do in Muscat City
Mutrah Corniche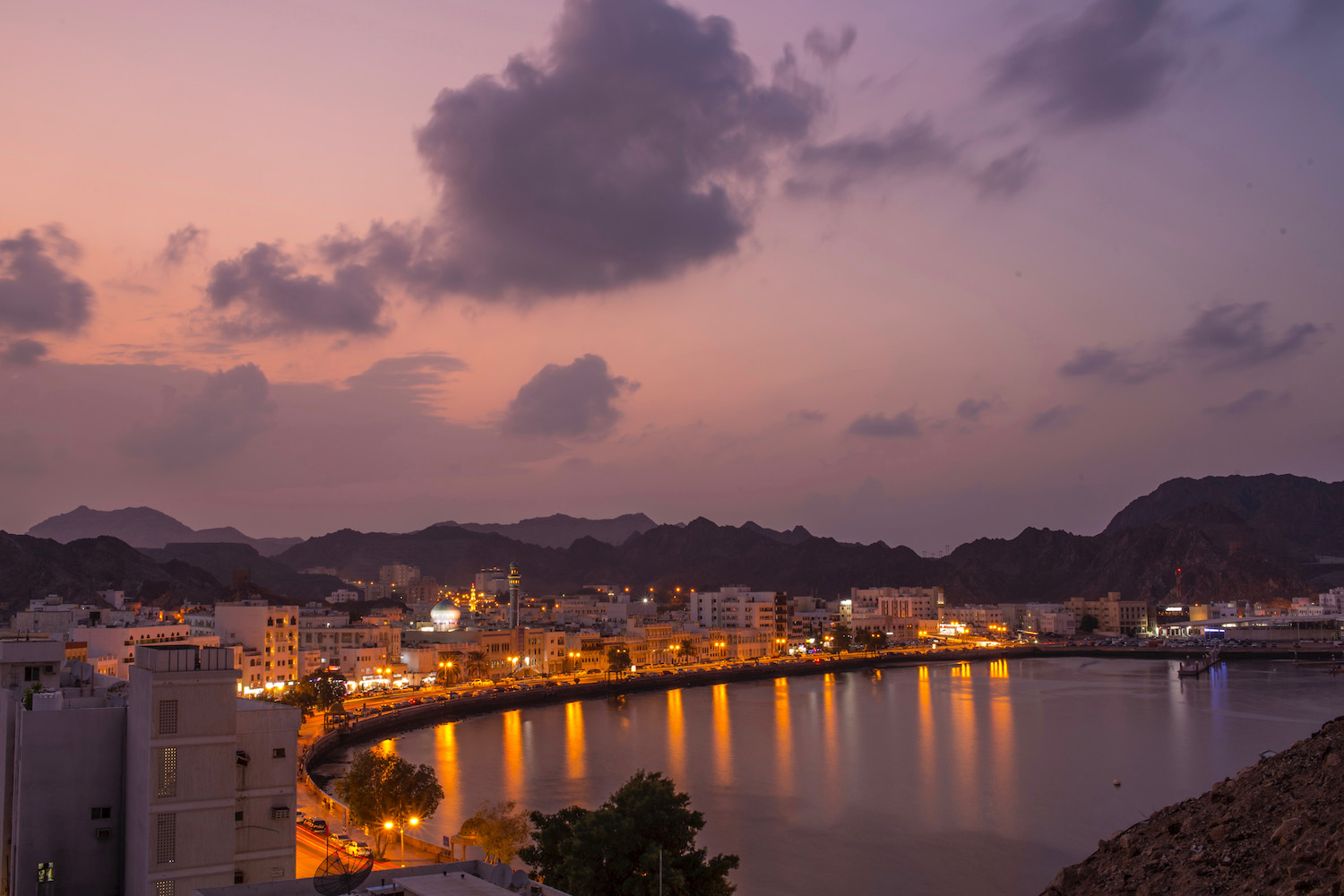 The waterfront promenade known as the Corniche is one of the top places to visit in Muscat, which won't surprise you if you've traveled elsewhere in the Gulf region. From Abu Dhabi, to Doha, and most other major cities in this part of the world, heading toward the coast always ensures you a picturesque experience.
Mutrah Fort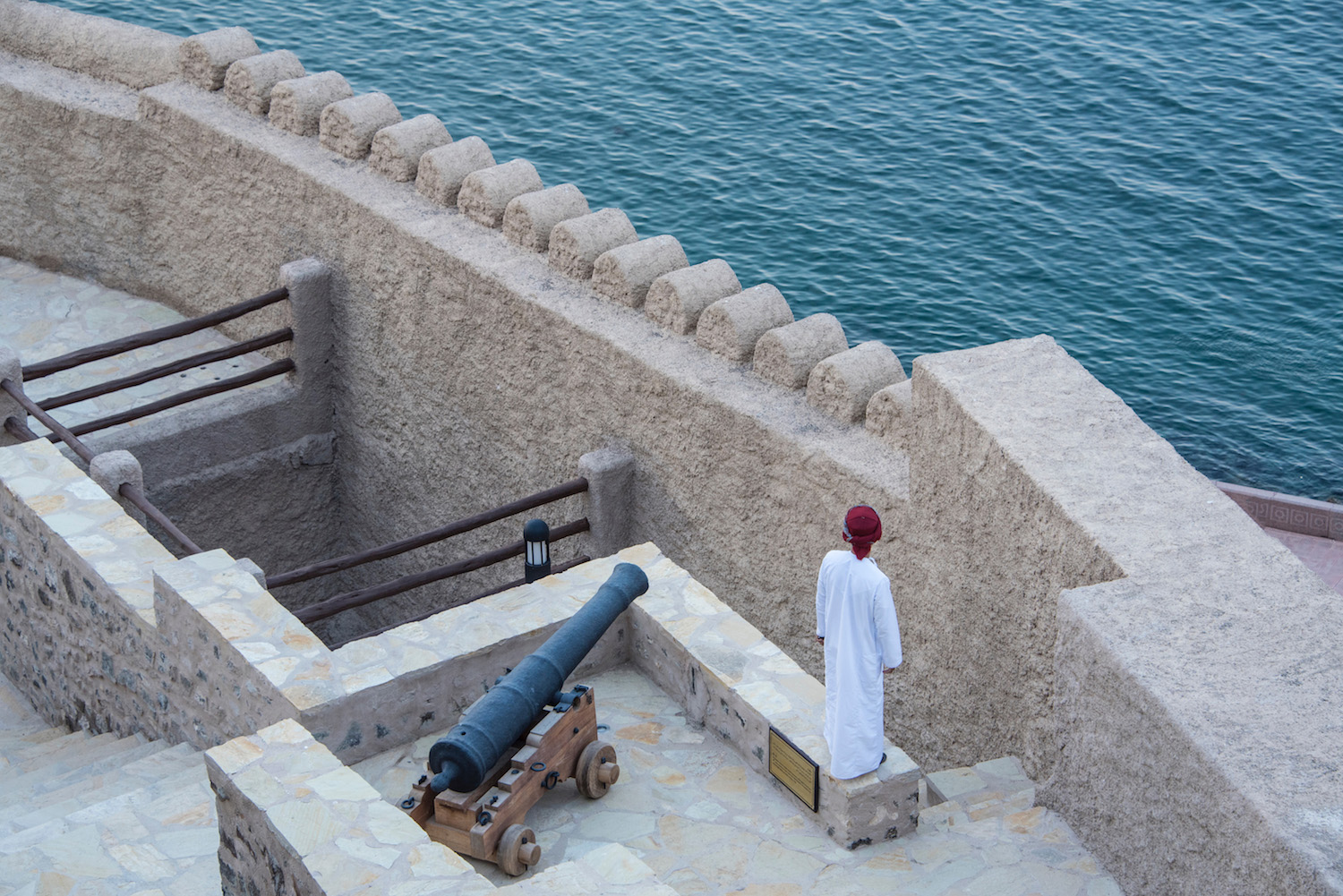 Mutrah Fort, which towers above the eastern end of the Corniche, is one of the best tourist places in Muscat—and not just because of its historical importance and architectural splendor. The vantage point it offers of the Corniche is priceless, particularly if you visit around sunset on a day with a few clouds in the sky.
Mutrah Souq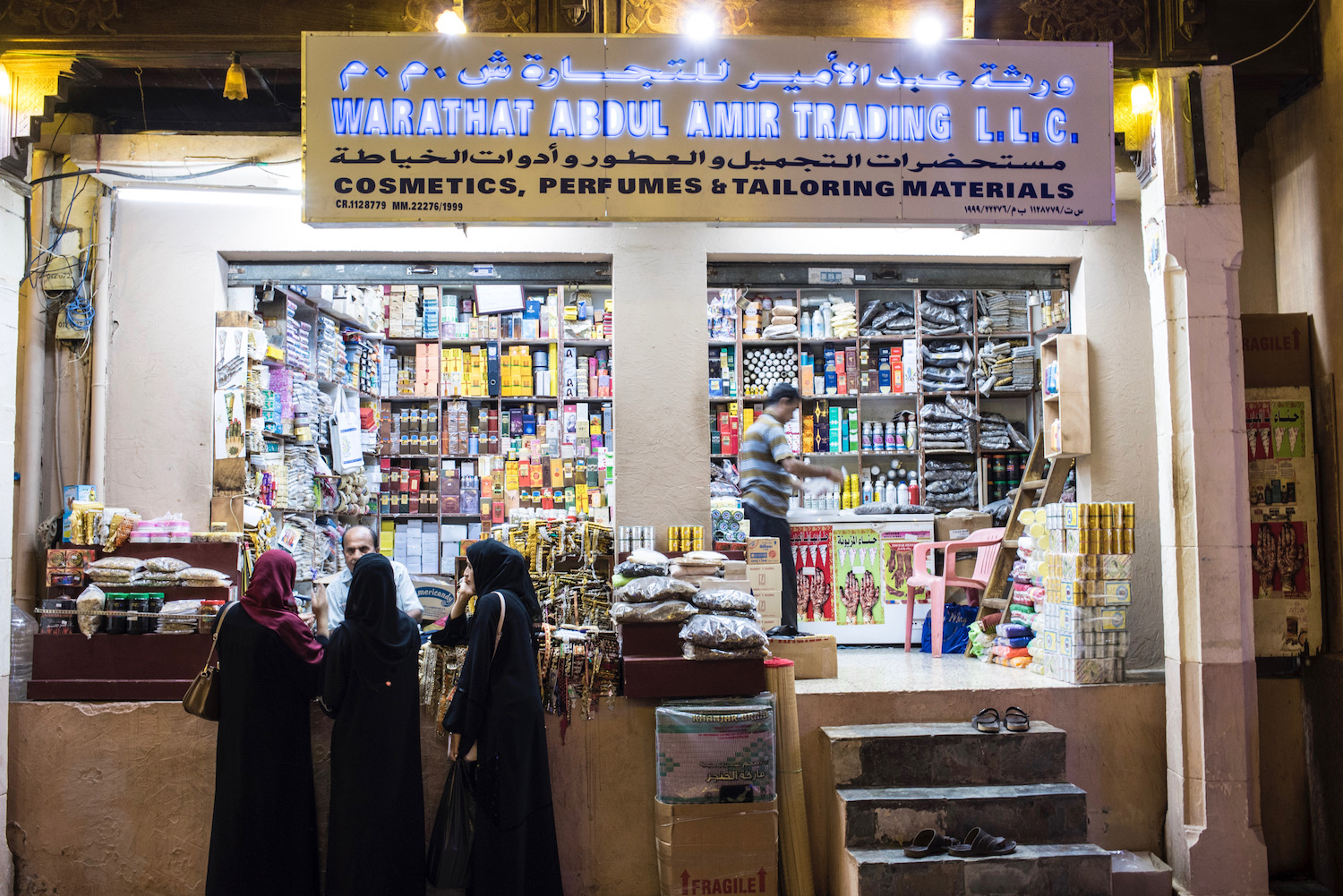 Like the other activities in Muscat I've mentioned thus far, Mutrah Souq is located in Mutrah, which is essentially Muscat's Old City. If I'm honest, I don't find this traditional shopping area to be as interesting or picturesque as those I've seen elsewhere in the Middle East and North Africa,  though you could just take a brief stroll through it before sitting down by the water for a shawarma and a juice.
Sultan Qaboos Grand Mosque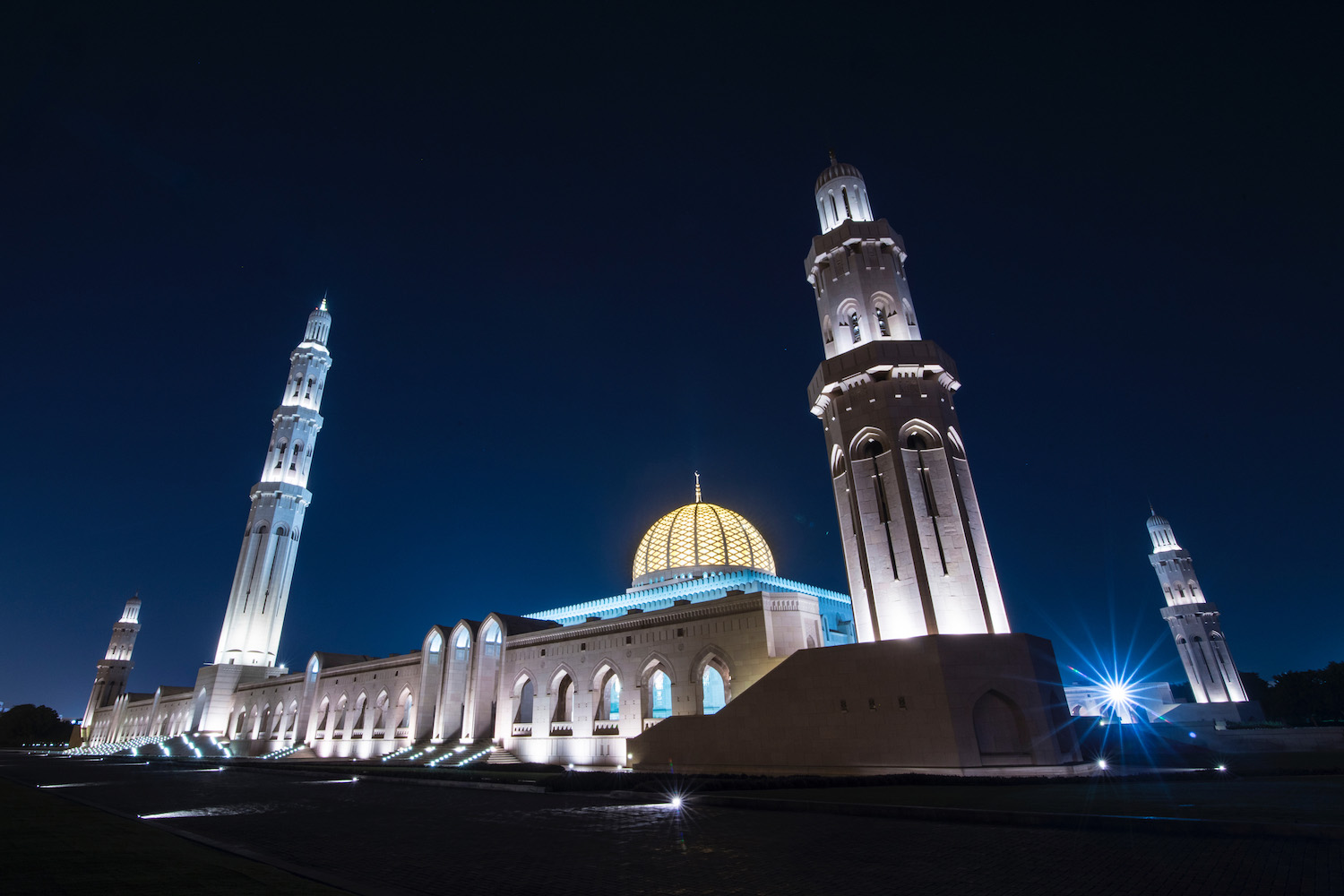 Towering Sultan Qaboos Grand Mosque is another popular contender for the best things to do in Muscat, but there is a caveat. The mosque, which is named for Oman's well-respected leader, is only open to non-Muslims during certain hours of the day—not, notably, at night, when it's arguably the most beautiful. Thankfully, you can photograph it from the outside, which is precisely what I did.
Day Trips from Muscat
Wadi Shab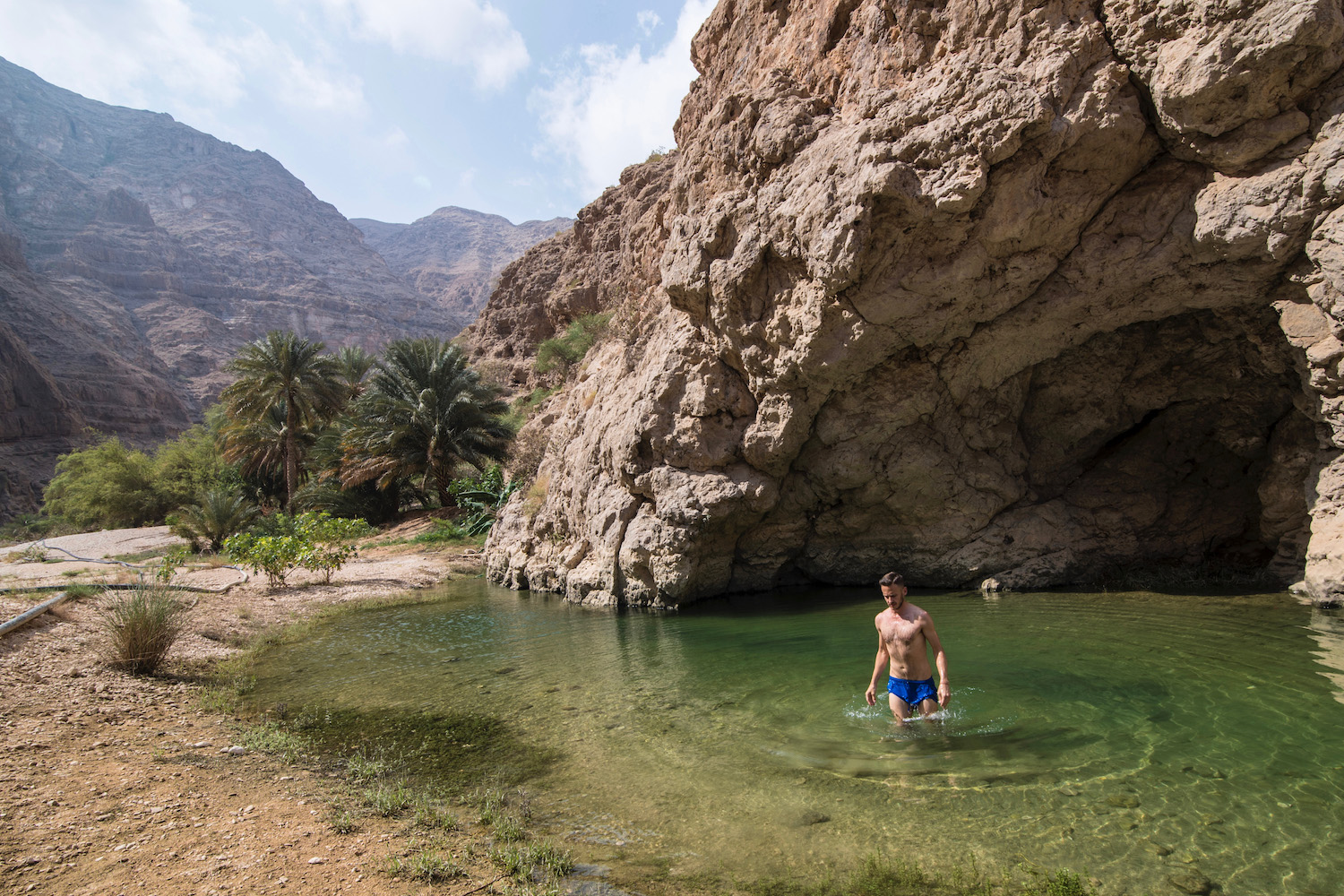 Most lists of what to do in Oman will include hiking or swimming in a Wadi. Although many wadis are dry river beds, Oman's tend to be lush and filled with water, including Wadi Shab, which is only a couple of hours from Muscat by car. This was one of the first places in Oman whose beauty stopped me in my tracks. You should definitely come here if you get the chance!
Bimmah Sinkhole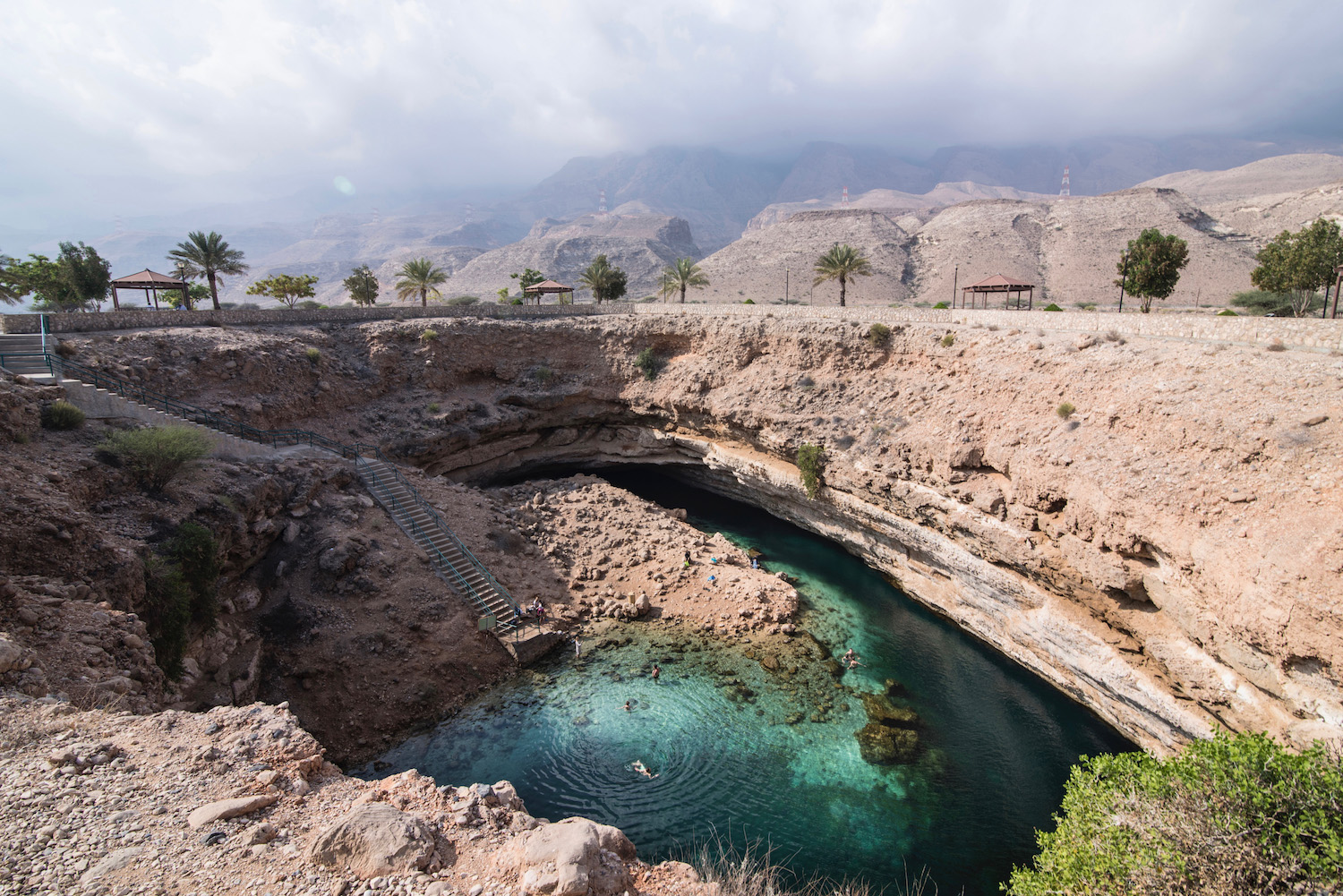 Even if you aren't as impressed by things to do in Muscat as I was, you can still have an outstanding experience without going too far outside the city. In some ways, I'd argue that the gorgeous Bimmah Sinkhole is the most beautiful place I saw in Oman, certainly if we're talking about clarity and color of water. This place does get crowded, however, so I'd recommend heading out early if you can.
White Sand Beach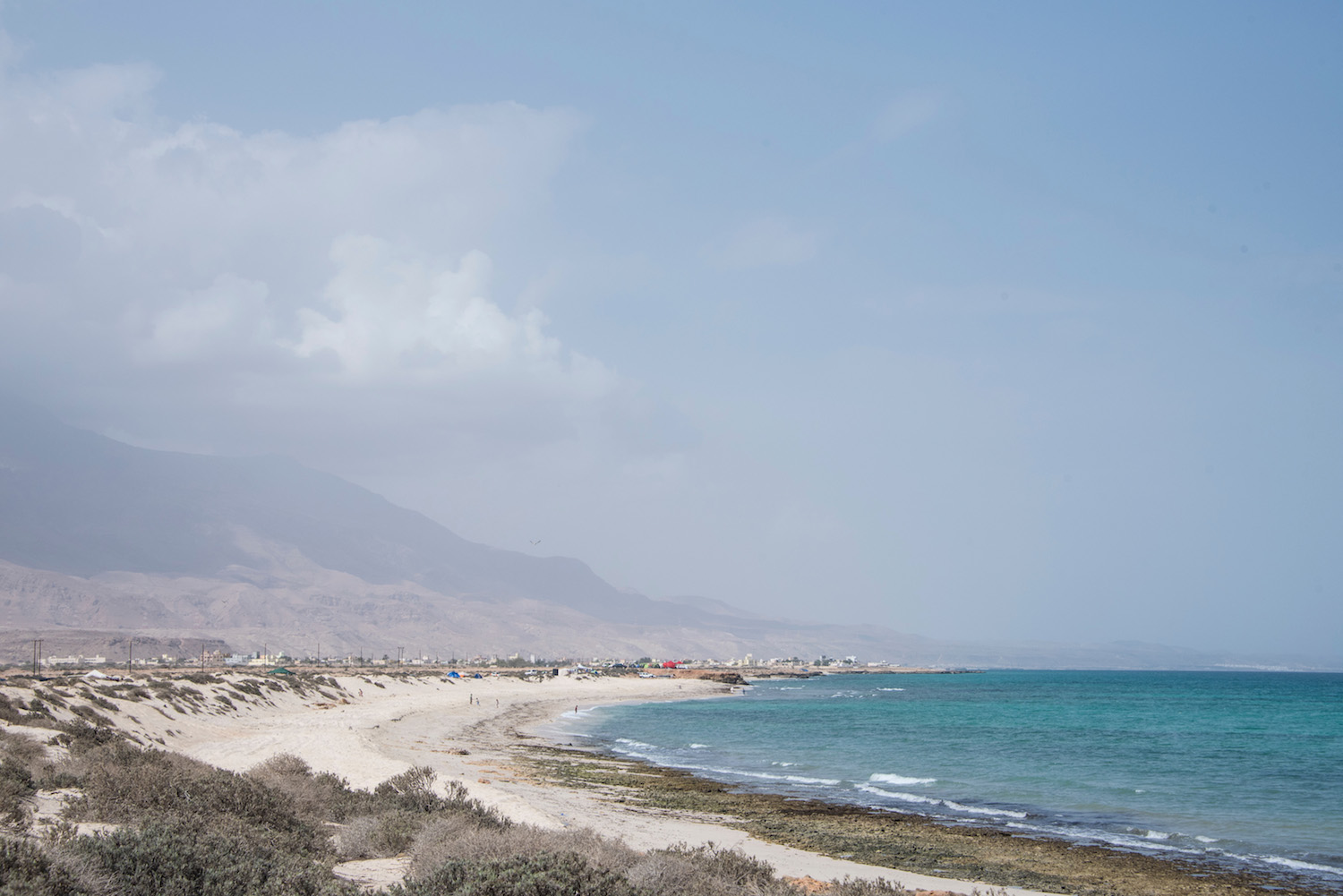 Although there are a few Muscat beach options close to the city center, it isn't until you travel down the coast a couple of hours that you get to a truly amazing place to swim. Located approximately halfway between Bimmah Sinkhole and Wadi Shab, the "White Sand" Beach is listed as such in Waze (NOTE: Google Maps doesn't work in Oman), so just select it and start driving.
Nizwa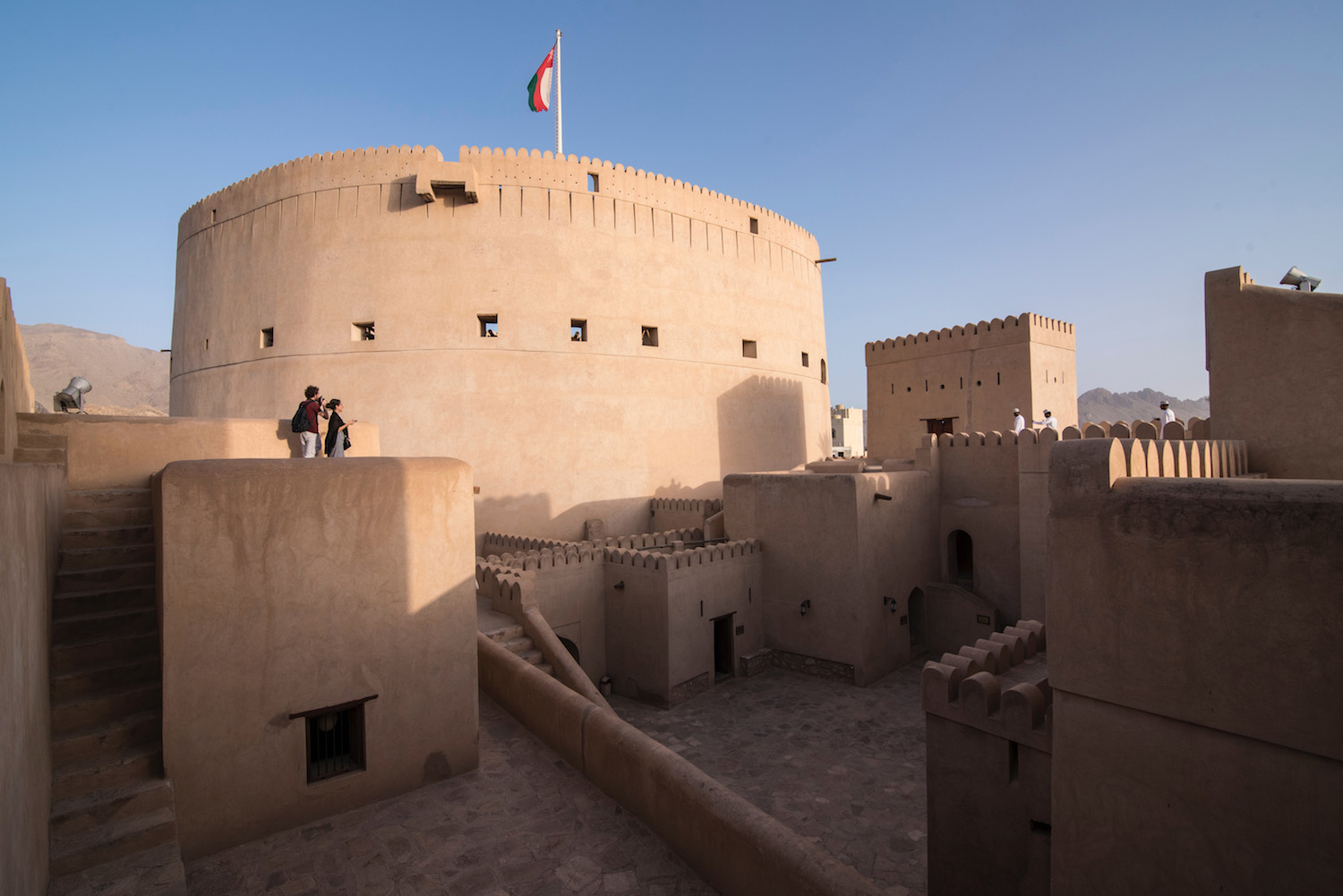 Some people might argue that there's a limit to how far outside the city you can travel, once you've finished your Muscat sightseeing, to still be considered a day trip—this, of course, depends on how many days in Oman you choose to spend. Oman's ancient capital Nizwa, to be sure, is more than two hours from Muscat, even when you take the Sultanate's liberal speed limits into account. The fact remains, however, that you can see Nizwa Fort and the souq and still sleep in a hotel in Muscat.
Where to Stay in Muscat
Speaking of which, when it comes to the best hotels in Muscat, most travelers seem to agree that the super-high end property The Chedi Muscat is the place to stay. However, if you're not obsessed with luxury for the sake of luxury, and simply want a clean and convenient place to stay, I have a couple of recommendations.
As its name suggests, Mutrah Hotel is close to the old city of Mutrah, where many of the top Muscat attractions are. City Park Hotel Apartments, meanwhile, is convenient both to Muscat International Airport, as well as the Sultan Qaboos Grand Mosque.
Other FAQ About Visiting Muscat
How many days should you spend in Muscat?
I would generally recommend spending at least one full day and night in Muscat, which will allow you to visit Mutrah Souq and the Mutrah Corniche, and also the Sultan Qaboos Grand Mosque. If you don't plan to explore the rest of Oman, you can spend a couple more days in Muscat and use them to take day trips to places like Nizwa or Sur.
Is Muscat a good holiday destination?
Muscat itself is not the best holiday destination in Oman. On the other hand, spending at least a night here is a prerequisite for most trips to Oman, given that the country's main international airport is located nearby. If anything, seeing Muscat within the context of the rest of Oman is the best way to make it make sense.
Is Muscat safe to visit?
Like most of the rest of Oman, Muscat is extremely safe from both petty and violent crime. On the other hand, there are some other potential hazards, namely traffic accidents within the city and on the highways outside it, and the lack of safety barriers at destinations like Mutrah Fort.
The Bottom Line
How many days should you spend in Muscat? Whether within the city limits or just outside them, the list of things to do in Muscat is more extensive than you might imagine at first glance. With this being said, I can definitely empathize with people who feel disappointed by Muscat, even if that's simply because it fails to reach the high bar the rest of Oman sets. No matter how long you plan to spend in Muscat, or Oman in general, I have a feeling the recommendations I've made here will improve your trip. Want to make sure your trip to Oman is even more perfect? Hire me as your Travel Coach and let me plan it!