Whether you're a foreigner taking a dream trip around the US, or an American seeing the West Coast for the first time, the best way to enjoy California is to drive the Pacific Coast Highway. From dramatic coastal scenery, to world-class gastronomy and accommodation, to a great climate all year round, the PCH is one of the most iconic stateside drives for a reason.
There's something for everyone along the California coast. Those who want to "rough it" can camp in Big Sur, while travelers who seek more creature comforts can book boutique hotels in towns like Monterey. Gastronomy runs the entire gamut, too, and so does wine (this is California, after all!).
The next several paragraphs will tell you everything you need to know about driving California's Route 1, including suggestions for stops along the way based on where you're starting from and how long you have. Once you've got your Pacific Coast Highway car rental, you'll be ready to go!
Why People Drive the Pacific Coast Highway
These days, many people hit the PCH wanting to see scenery from the hit HBO series Big Little Lies. How many? Well, traffic jams can reportedly extend for miles from the Bixby Creek Bridge, which is featured in the show's opening credits. There's no way to know if the drivers of all these cars have come because they're also fans, but here's a tip: As beautiful as this bridge is, it's actually a half hour from Monterey (I mean, without traffic).
Indeed, the motorists clogging the PCH near the highway's famous bridge may just as easily be nature lovers as they are lovers of the "Monterey Five." They could even be basketball fans—the Golden States Warriors are the current favorites to win the NBA finals, after all. Regardless of why you want to drive the PCH, let's take a look at some Pacific Coast Highway itinerary ideas.
Pacific Coast Highway Road Trip from San Francisco
In one day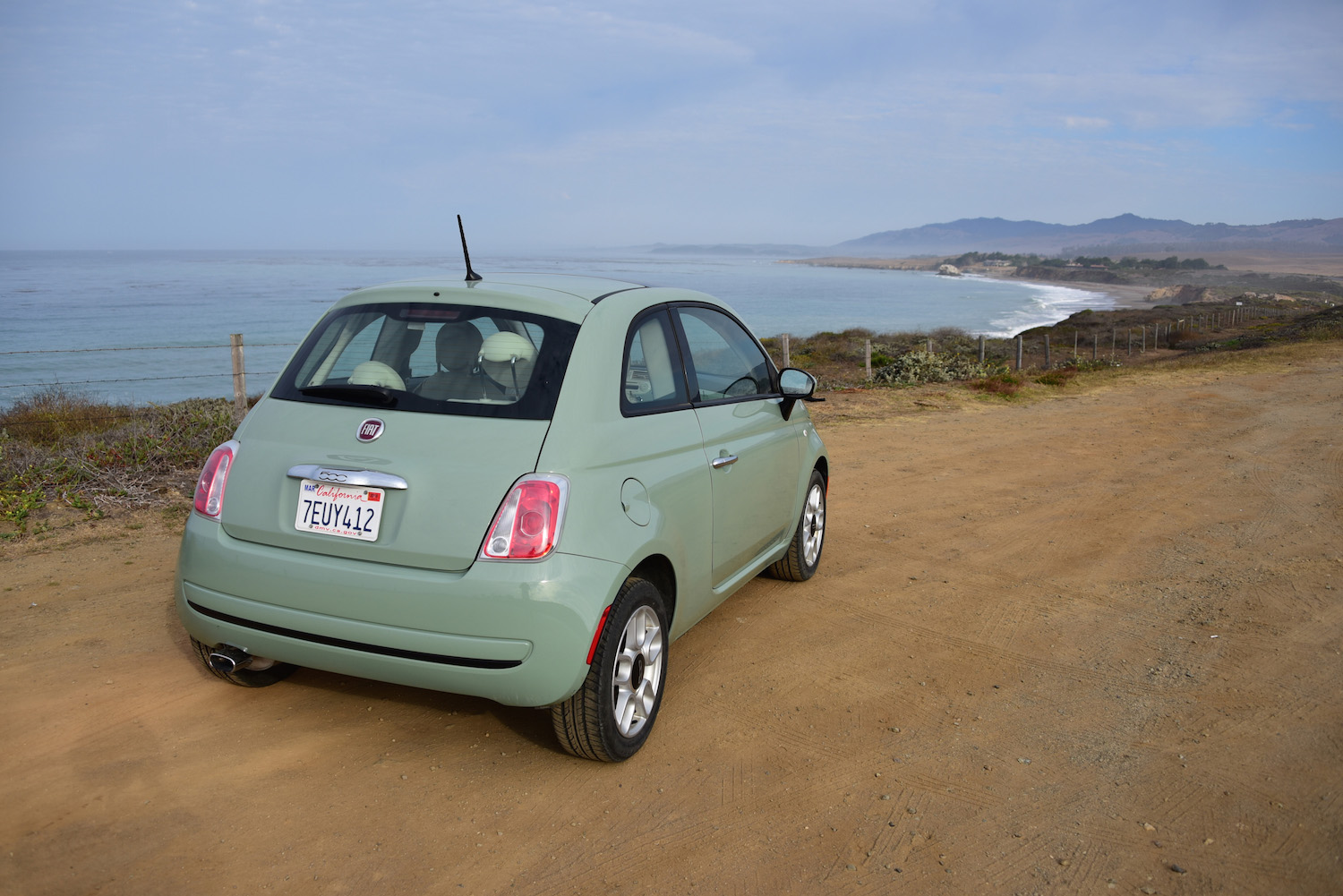 If you start in San Francisco and can only take a day trip to the PCH, Big Sur is probably your top priority. With this being said, the main thing to know about Big Sur is in the first word of its name—it's a sprawling region, and not just one town or two. My favorite place in Big Sur (and also one of the farthest from the City by the Bay) is McWay Falls, so if you're lost for ideas put that in your GPS.
In two days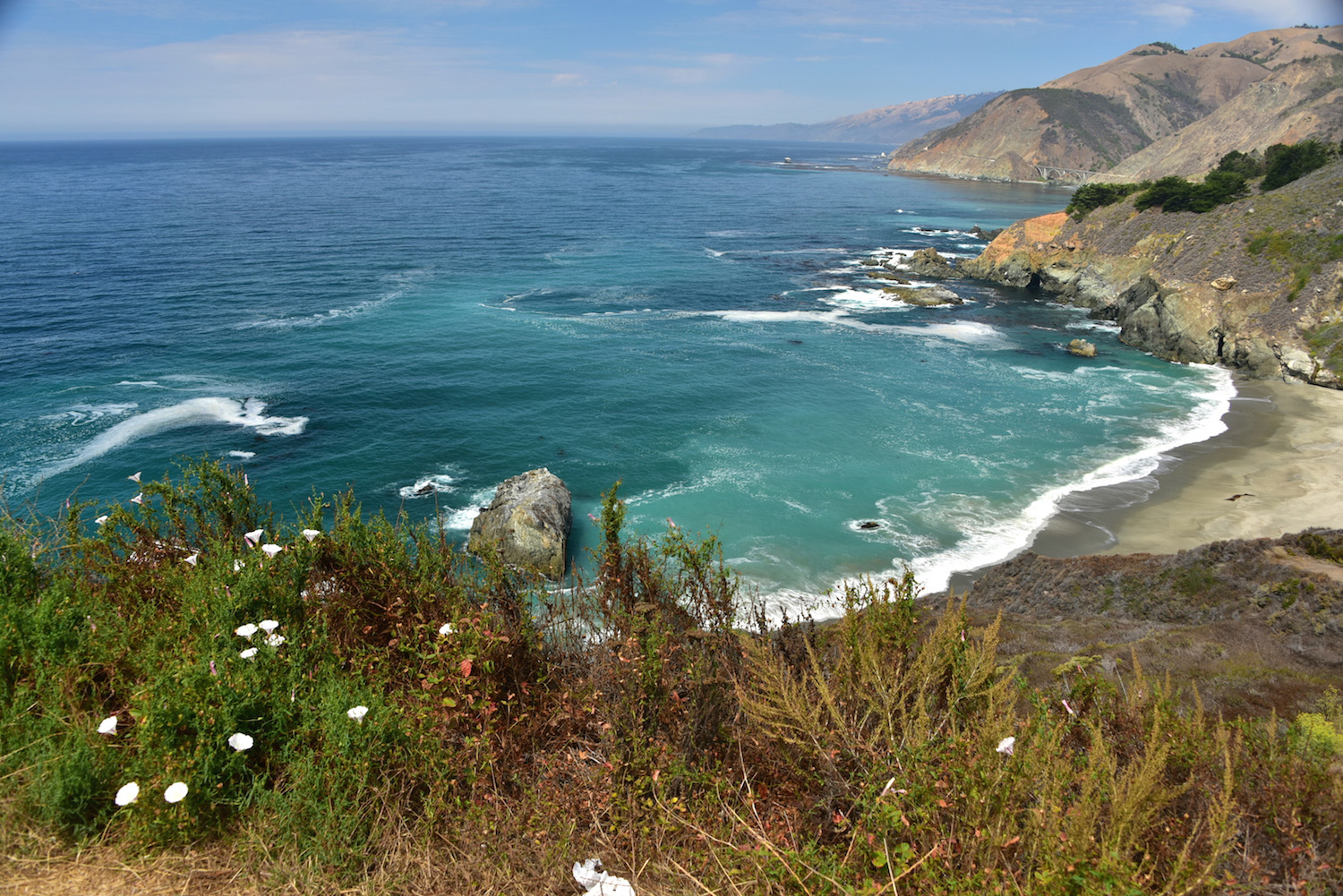 If you start in San Fran and have two days, spend the night in Monterey, and spend day two seeing Pacific Coast Highway points of interest in addition to Big Sur. Specifically, you might spend some time in Santa Cruz on your way down or visit the "purple" Pfeiffer Beach on the way back up, after exploring auxiliary Big Sur attractions like Bixby Creek Bridge.
In three or more days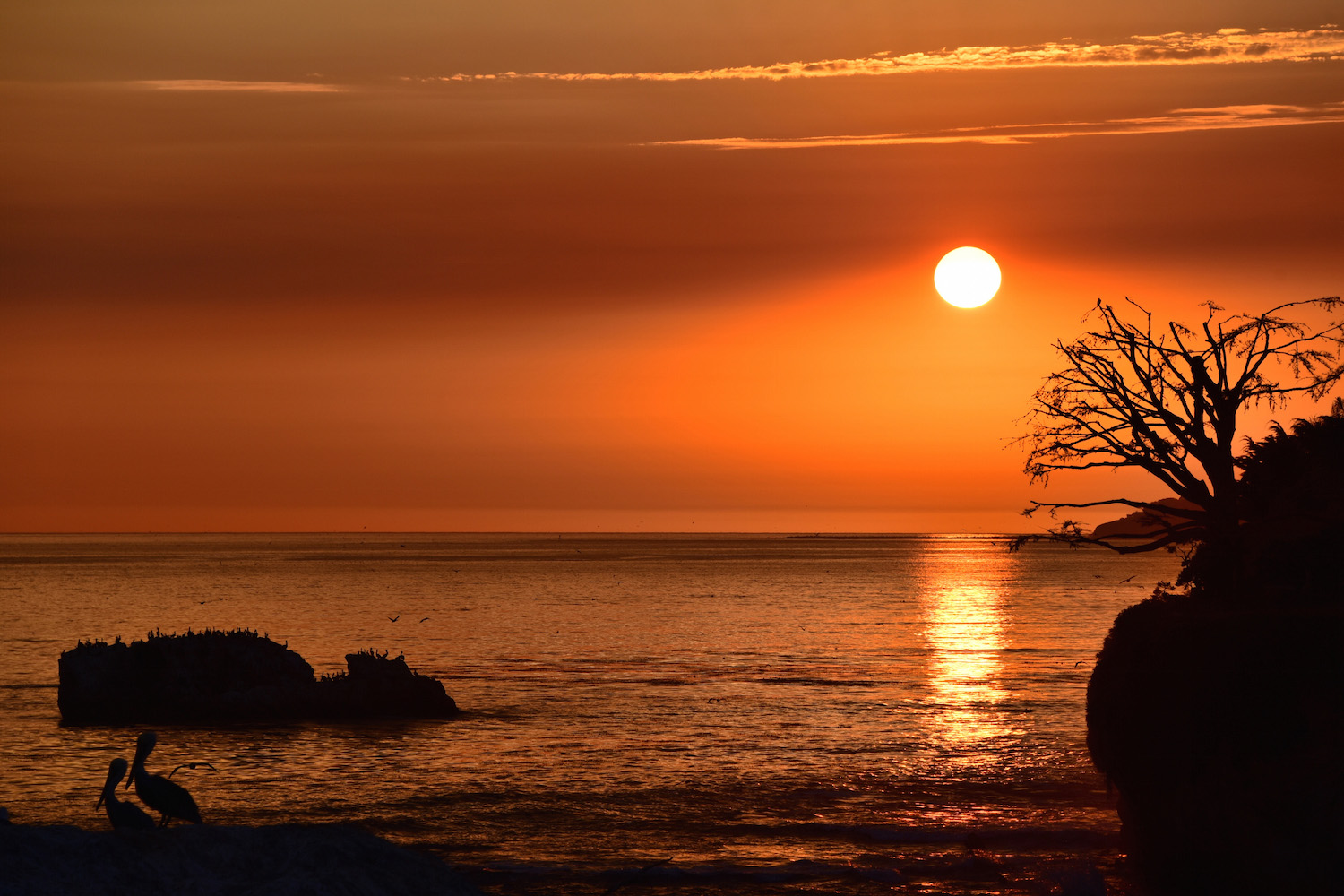 If you plan to spend three or more days on the PCH, you're probably going to drive the entire Pacific Coast Highway from San Francisco to Los Angeles. See the attractions I've mentioned thus far, and continue reading the rest of this article for other ideas along your trip.
Pacific Coast Highway Road Trip from Los Angeles
In one day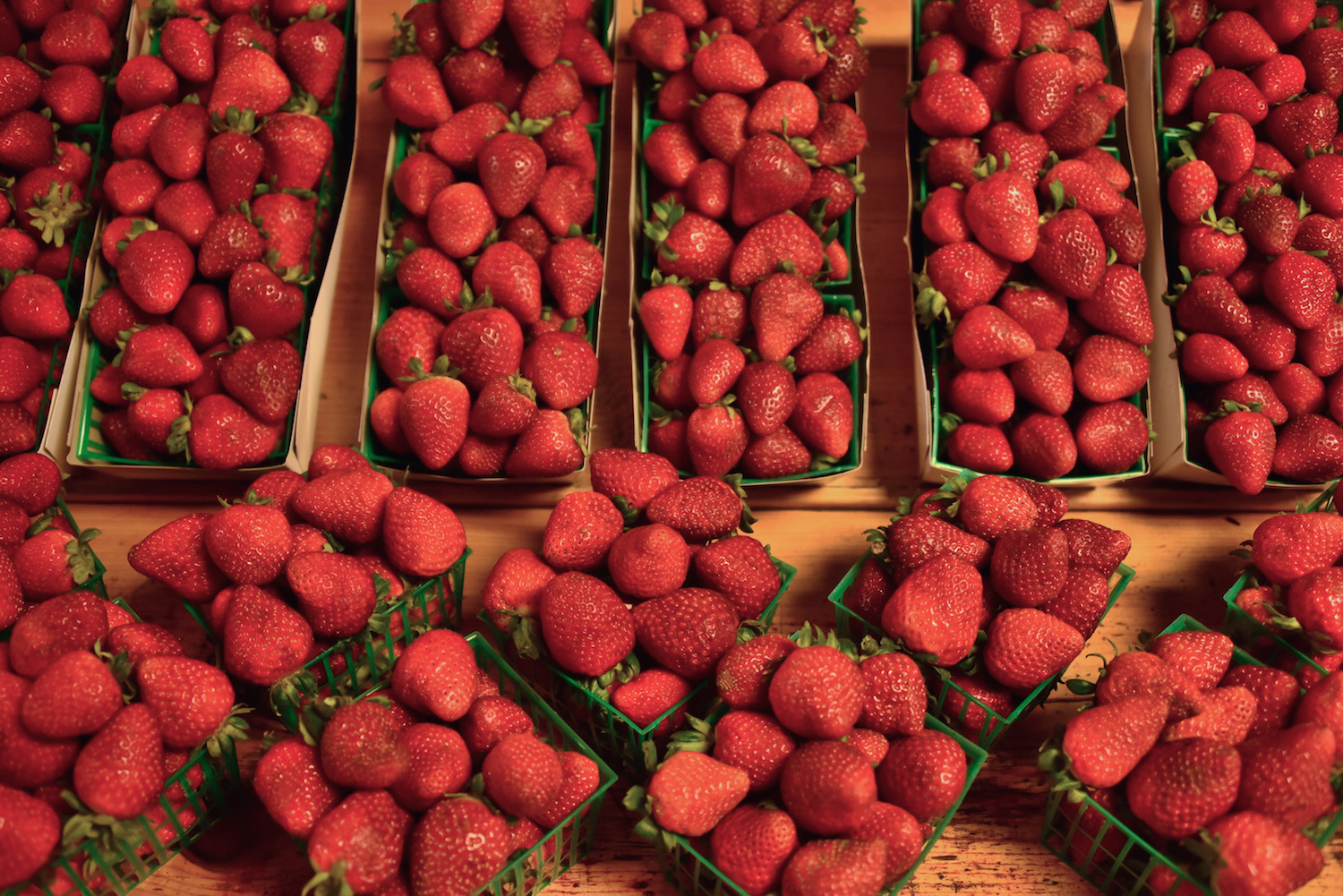 If you decide to start your Pacific Coast Highway day trip from Los Angeles, one piece of advice I'd give you out the gate is not to give into your temptations to stop every few minutes. From Malibu, to Santa Barbara, to Pismo Beach, it's tempting to do more stopping than starting. With this being said, even if you drive straight through, it's unlikely you'll be able to make it very far in a single day—definiitely not to Big Sur, but perhaps to Morro Bay and its lively fruit and seafood markets.
In two days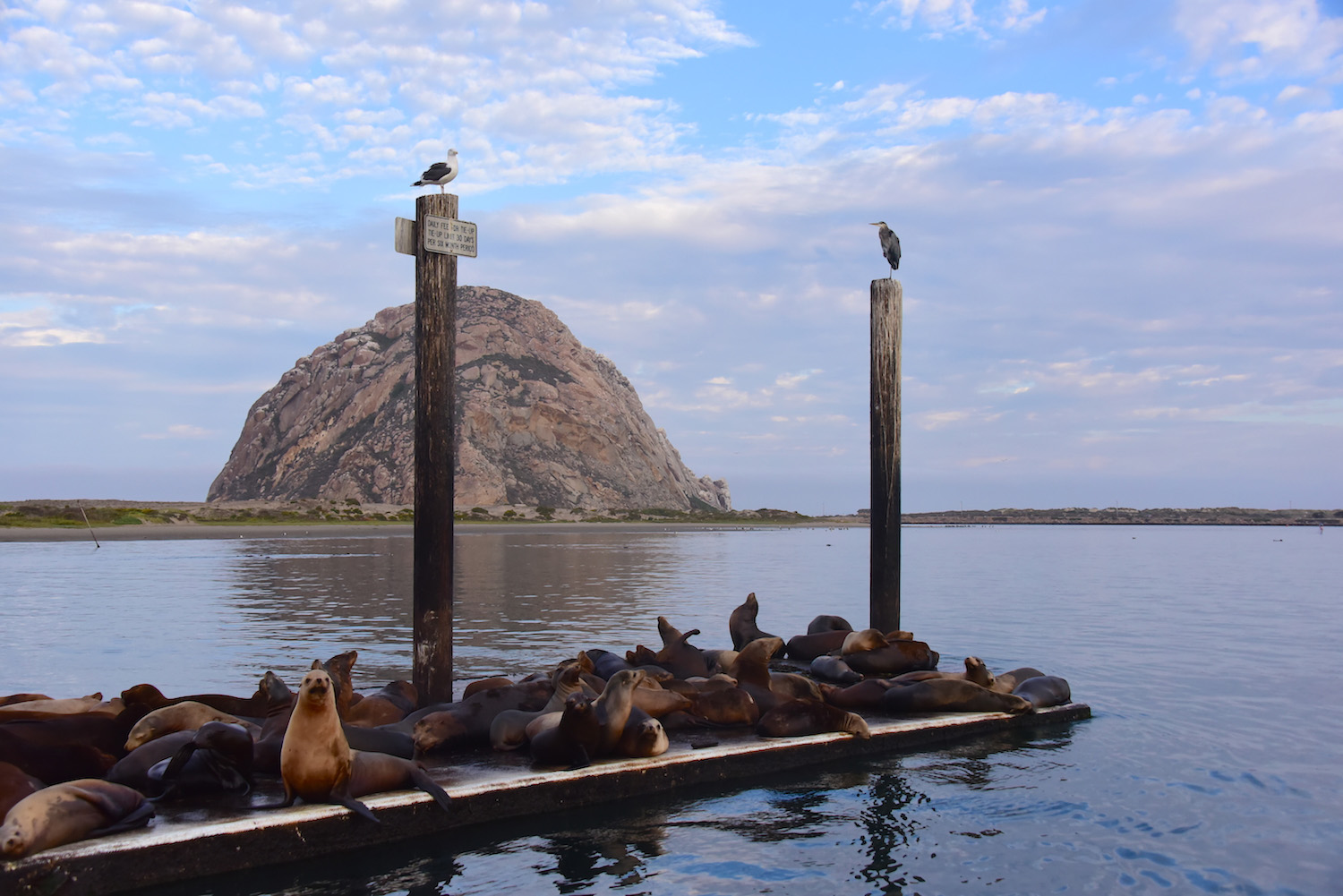 If you have two days on the PCH from LA, you'll be able not only to visit Big Sur and the aforementioned purple sand beach, but some other attractions as well. One in particular I'd recommend is the Hearst Castle in San Simeon. It's not right on the coast, but is nonetheless one of my favorite places to stop on Highway 1.
In three or more days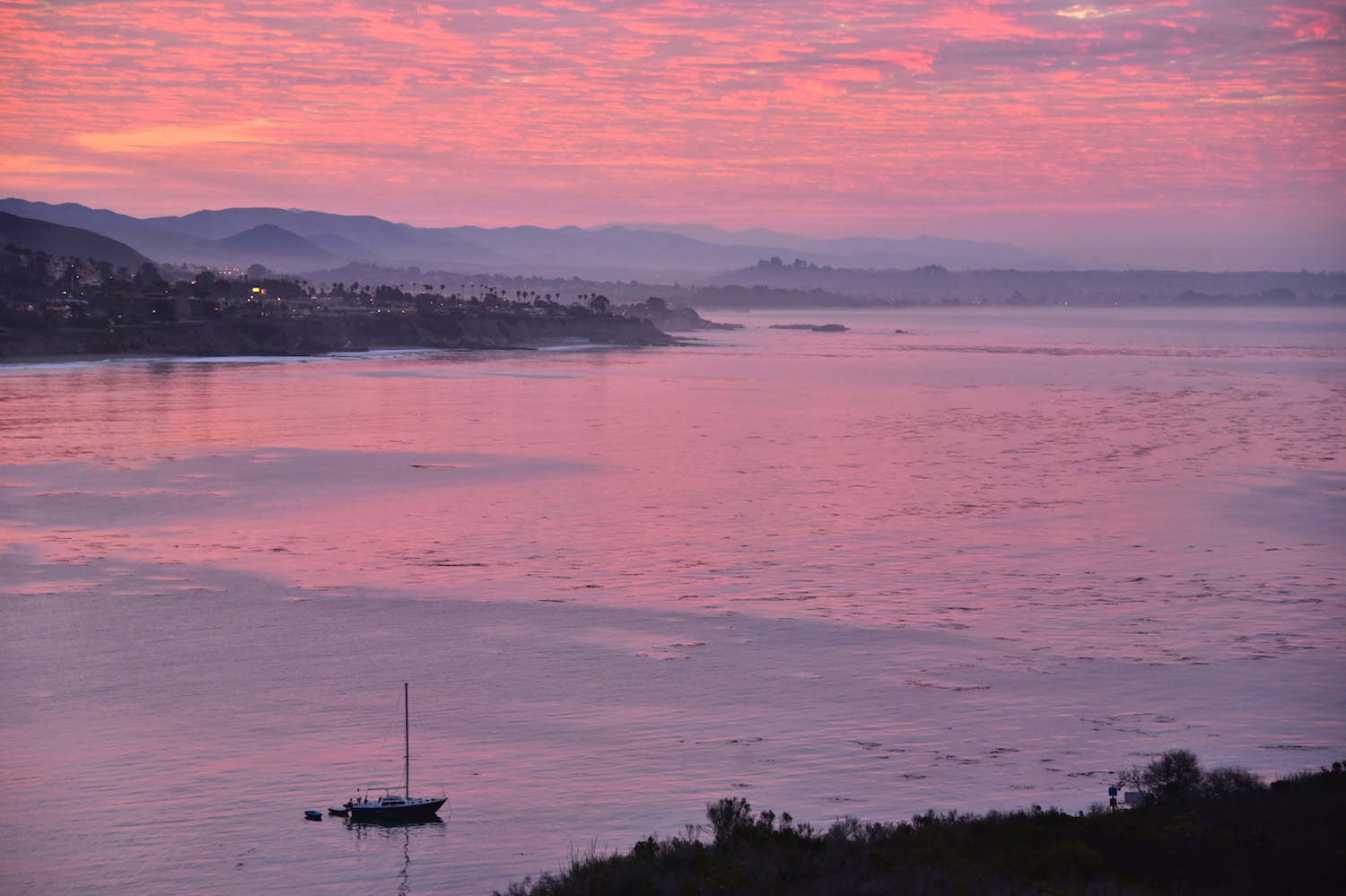 As was the case the other way around, driving the entire Pacific Coast Highway from Los Angeles to San Francisco simply allows you to see everything I've mentioned thus far, but also top stop as you please and take your time. This is particularly the case if you have a week or more—you could literally stop every five minutes and still be fine!
Pacific Coast Highway Road Trip San Luis Obispo
Located halfway(ish) between LA and SF, San Luis Obispo isn't much to write home about on its own, but offers the perfect midpoint for driving the PCH. It's closer to the purple beach than either of the aforementioned big cities, for example, and is where you'll find a lot of the more interesting Pacific Coast Highway food and wine.
On that note, however, do keep in mind you'll want to moderate your consumption of the latter if you're the one tasked to drive the Pacific Coast Highway. If I was the trip planner for your group, I might advocate that you fly into San Luis Obispo airport to start your trip (even if there are admittedly fewer rental cars here available than at SFO or LAX)!
Where to Stay Along the Pacific Coast Highway
The majority of my Pacific Coast Highway itinerary assumes you'll spend at least one night along the epic road, so I thought it would be a good idea to recommend a couple of places to stay. If you're starting from San Francisco, a good place to spend your first night is the cozy Spindrift Inn in Monterey—and not just if you're a Big Little Lies fan.
If, on the other hand, you plan to begin in Los Angeles or San Luis Obispo, Estero Inn in picturesque Morro Bay is a great place to rest your head. When it comes to Big Sur (which, let's face it, is the star attraction of Highway 1), prices for hotels and other permanent lodging are unrealistic for most travelers. Instead, read this excellent Big Sur Camping Guide to get you started.
FAQ About Driving the Pacific Coast Highway
How long does it take to drive the Pacific Coast Highway?
If you wanted to drive the entirety of the Pacific Coast Highway between Los Angeles and San Francisco without stopping overnight, you could do so in 10-12 hours. However, most travelers like to stop overnight in destinations like Morro Bay and Monterey, or even to camp in Big Sur.
What is the best time of year to drive the Pacific Coast Highway?
The Pacific Coast Highway is at its most beautiful during the months of March and April. This is immediately after the rainy season along the California coast, and sees an explosion of colorful wildflowers (not to mention flowering trees) as far as the eye can see.
Is it hard to drive the Pacific Coast Highway?
The Pacific Coast Highway is not a difficult drive, although the road can be narrow and twisty in parts. My best advice is to take your time, and try not to be too distracted. If you want to take a picture, stop and pull off the road; if you want to have a glass of wine, plan to spend at least 1-2 hours drinking water and sobering up afterwards.
The Bottom Line
Want to drive the Pacific Coast Highway? The PCH is not only one of the best drives in California, but in the entire United States. Whether you spend several days traversing the entire "mother road" between Los Angeles and San Francisco, or select one or two spots along the route to focus on for a shorter period of time, nothing saying "dream USA trip" like a drive along California's Route 1. Cap it off with a few nights each in San Francisco or LA, or by driving inland to Yosemite or Death Valley National Parks, and you'll really have the ultimate California adventure on your hands!