Has a single image ever inspired you to travel somewhere? I had many motivations for visiting Iran, but a photo I saw from inside the so-called "Rainbow Mosque" planted the first seed of my trip.
Officially known as Nasir ol-Molk Mosque, this 19th-century center of worship has stained-glass windows, which result in a flood of rainbow light streaming into it during the morning hours. It's not only the most talked-about attraction in Shiraz, the city where it's located, but is arguably the most Instagrammed attraction in all of Iran—more on that in a second.
To be sure, whether you spend two or three days here, the Pink Mosque Shiraz is only the beginning of all there is to see here, even if it's likely to be the highlight. Here's how to make the most of your time in Shiraz, including an optional excursion to the ancient city of Persepolis.
Where to Stay in Shiraz
As you probably noticed in my posts about Tehran, Isfahan and Yazd, I wasn't generally thrilled with the quality of accommodation in Iran. Thankfully, Shiraz hid a profound exception to this rule: Forough Boutique Hotel, which served as my home in the city, was stylish, clean and within walking distance of the Shiraz Pink Mosque. Forough Boutique Hotel was already my best hotel in Iran, but if it improved its mediocre breakfast, it would actually be perfect.
How to Organize Your Shiraz Itinerary
Visit The Pink Mosque
The Iran Pink Mosque opens at 7:30 am, and while the "best" light for taking photos (and selfies!) doesn't usually begin until around 8, I highly recommend arriving early. You see, the portion of the mosque that becomes bathed in rainbow-colored light is very small, yet hundreds of tourists flood into it in the early hours of the day. Nasir ol-Molk Mosque has become so popular among visitors to Iran, in fact, that it has its own Instagram page, and a sign on its wall that encourages people to tag the page.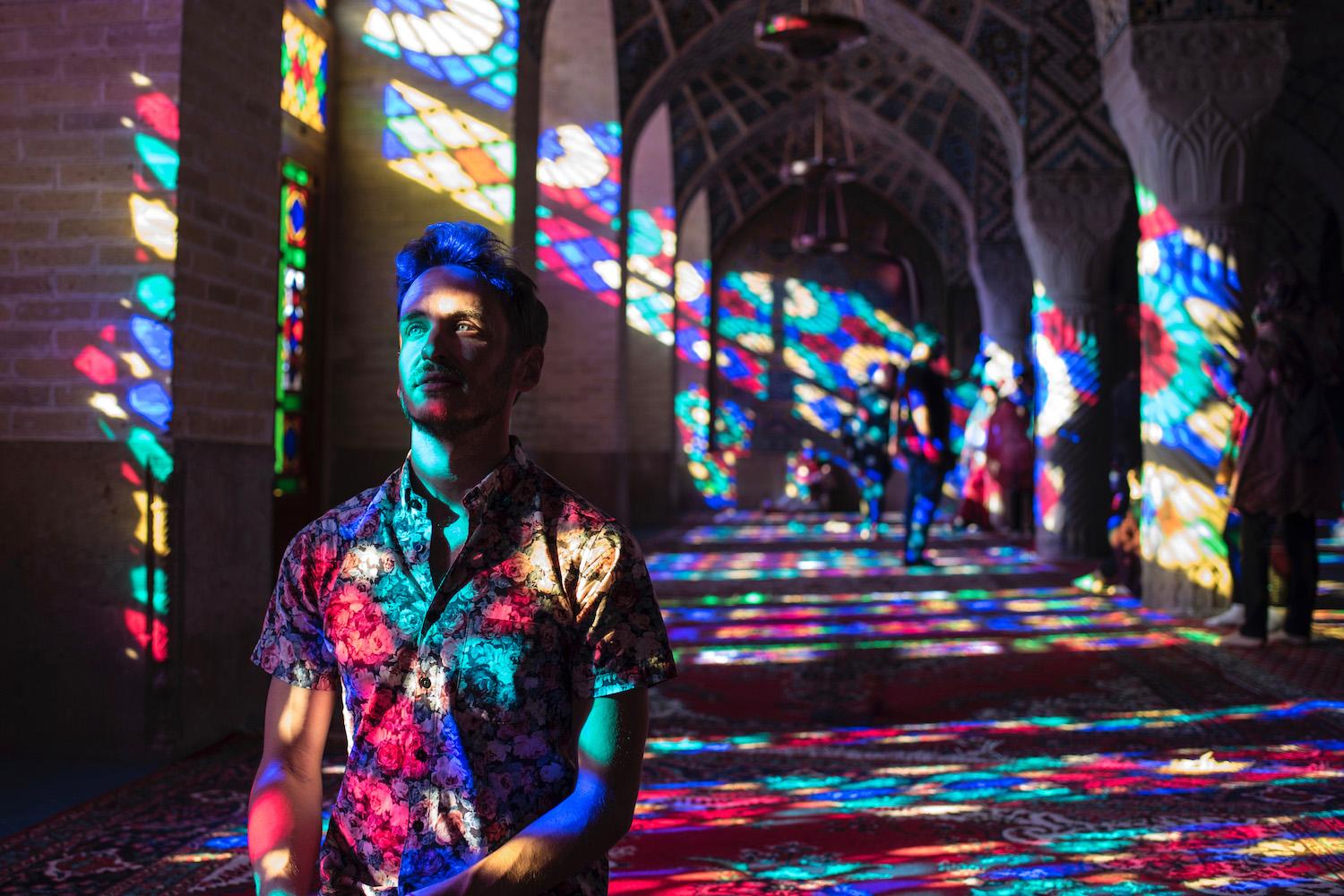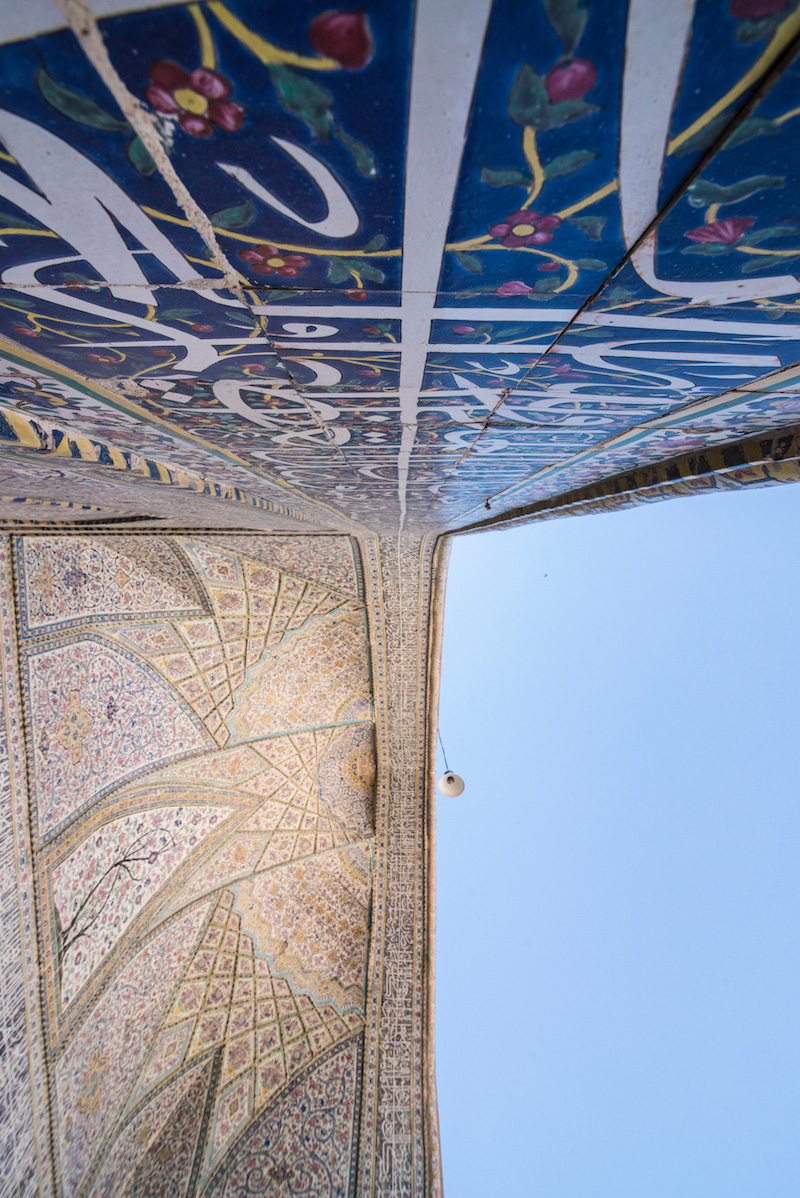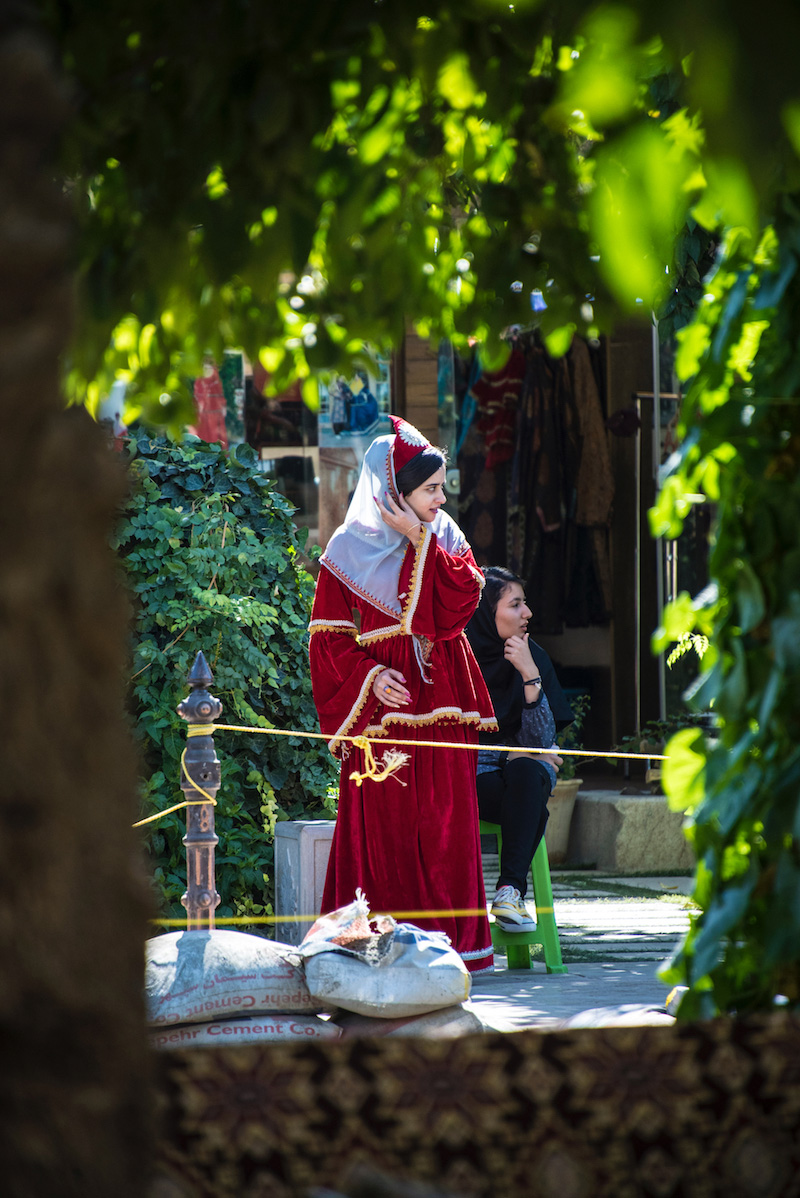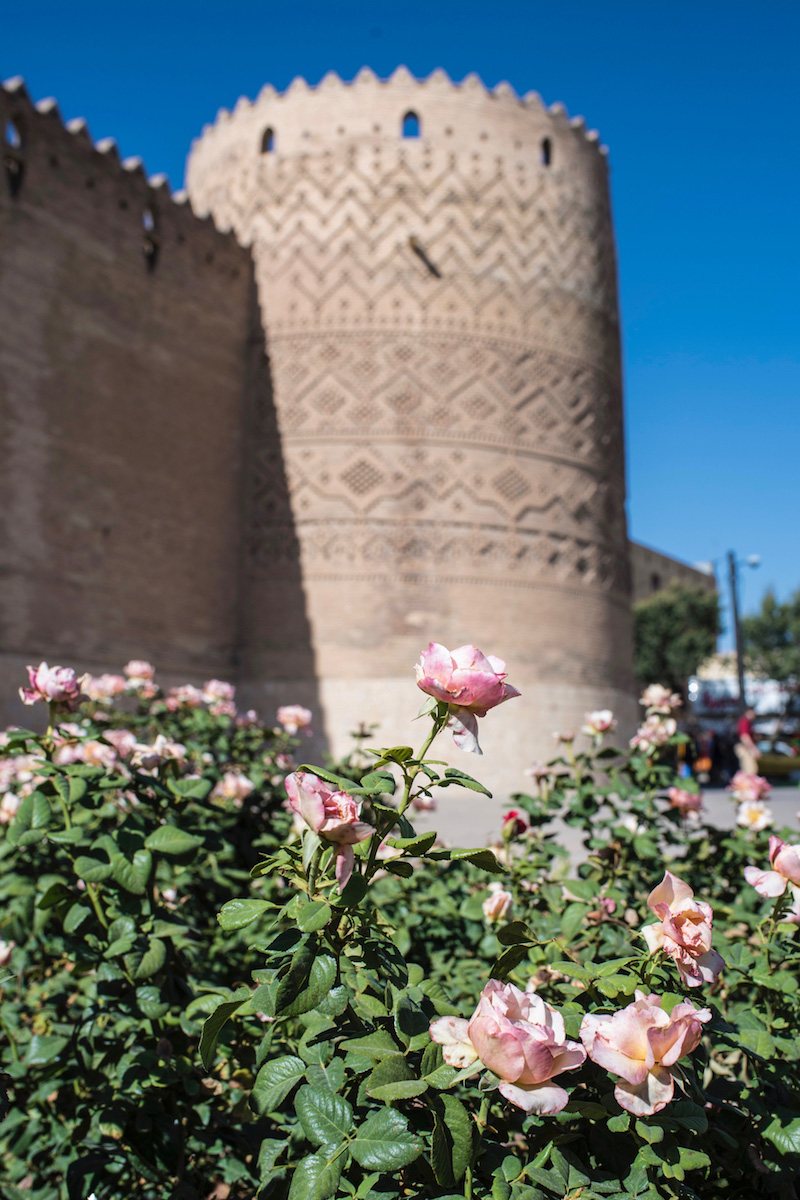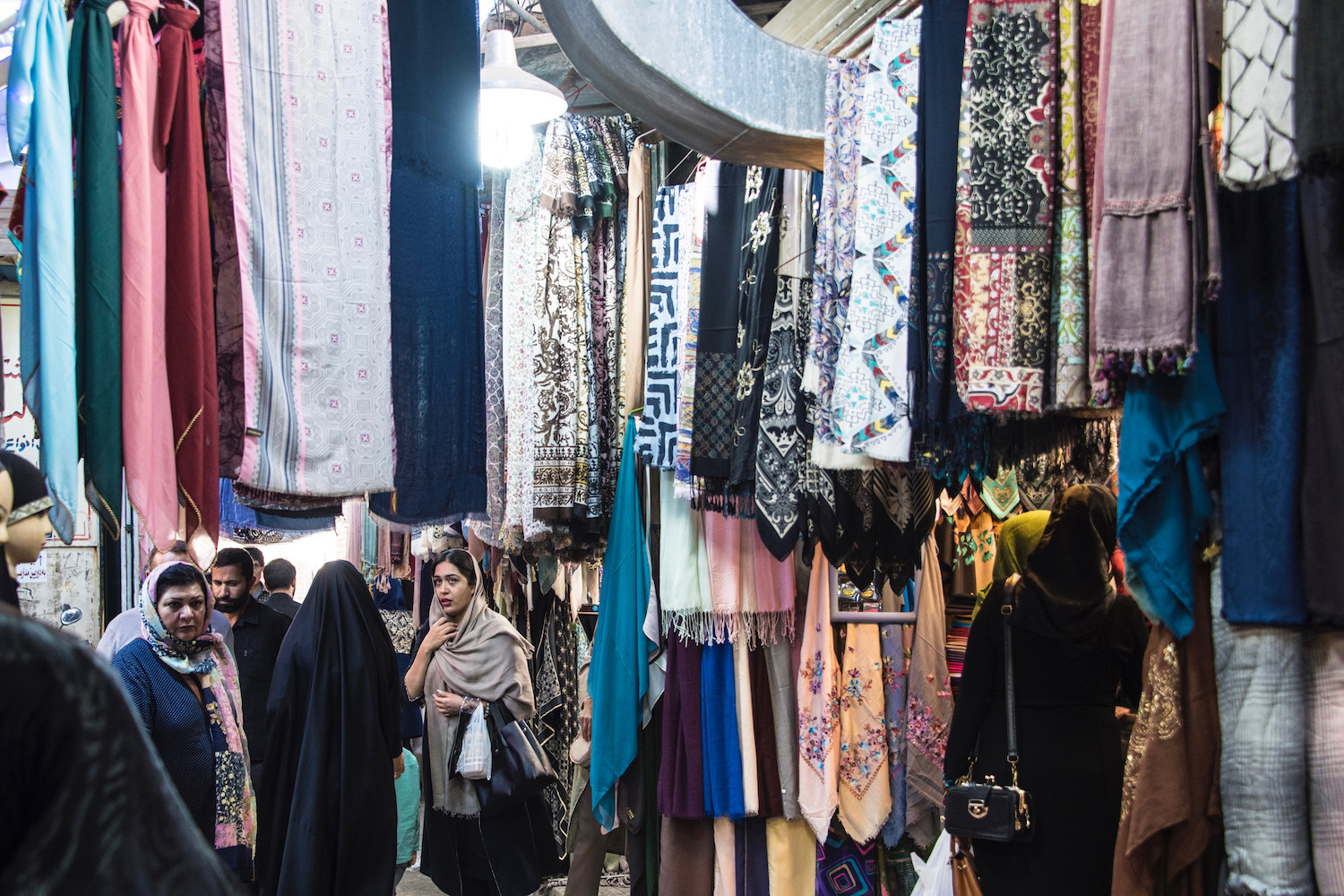 Spend the rest of your first of two (or three!) days in Shiraz exploring attractions around the Shiraz Mosque, which is conveniently located on busy Loft Ali Khan Zand Street. Nearby Naranjestan Garden is not only home to beautiful Shirazi architecture, but a tranquil grove of orange trees—Shiraz's most famous crop, excepting the grapes once used to make wine here. Vakil Bazaar is busy and exciting and home to its own not-so-shabby Mosque, while the Arv of Karim Khan Citadel is epic, even if it could use some maintenance.
Dead Poets Society
I had the luck to be in Shiraz on the birthday of Hafez, one of the most famous Persian poets of all time, whose claim to fame (perhaps ironically, given the current situation with Iran's government) was that he "lauded the joys of love and wine but also targeted religious hypocrisy." But I digress.
Indeed, my good fortune in Shiraz wasn't just that I happened to be there on Hafez's birthday, but that I got to visit his burial place that night, courtesy of an adventure I describe in this blog post. The Tomb of Hafez is gorgeous, epic and not creepy at all—and it's but one of several poets' tombs in Shiraz, most of which are free or are among the cheap Shiraz activities you're seeking.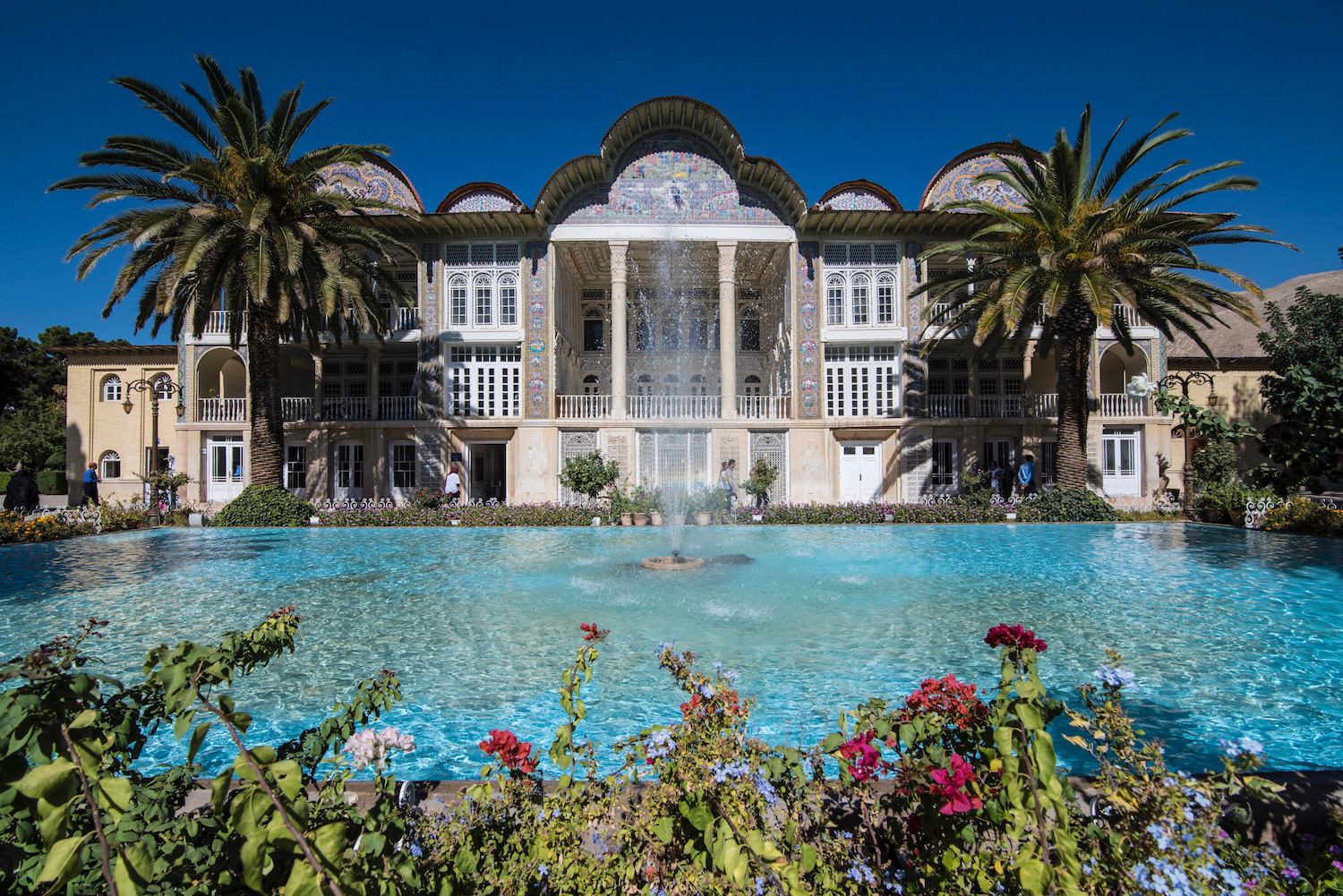 My specific recommendation for your second of two or three days in Shiraz is as follows. After visiting the Tomb of Hafez head to Eram Garden, which was the most magnificent and well-maintained garden I saw in all of Iran. 
Then head to the Tomb of Saadi, which honors the 13th-century Persian poet as the "Master of Speech," and pass the afternoon there before heading to Quran Gate and the so-called "Roof of Shiraz" to watch sunset.
Is Persepolis Worth a Trip?
Speaking of serendipitous birthdays, today is the birthday of the ancient Persian King Kourosh (you might know him as "Cyrus"), which is a big deal for a certain portion of Iranians, including many of the young people I met during my trip. Unfortunately, many Iranians eschew the country's pre-Islamic heritage, even if they're happy to make a buck off it, most notably via the ancient city of Persepolis.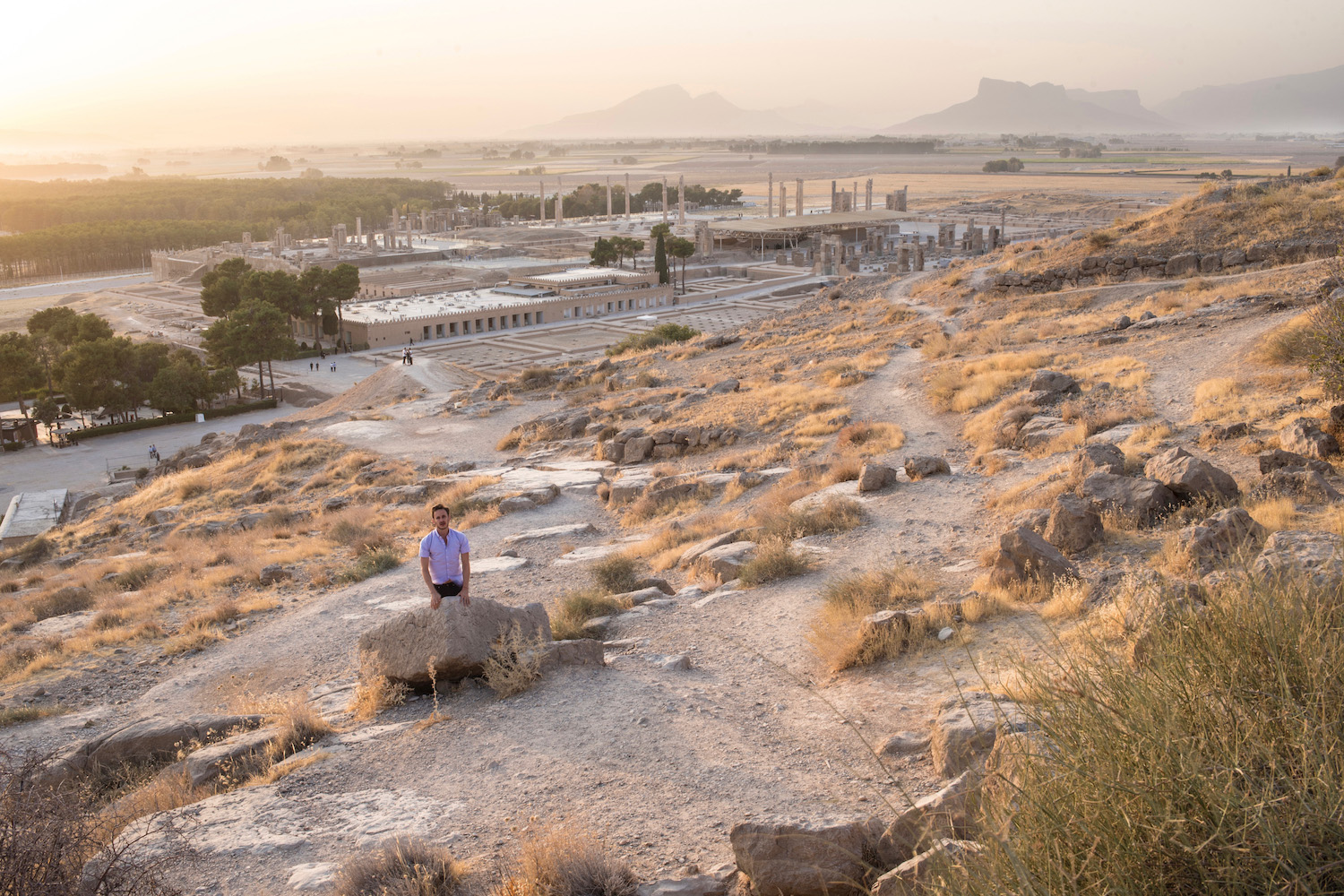 Strangely, in spite of how interested I am in the ancient Persian period, both in terms of rulers like Kourosh and Darius, as well as in the Zorastrianism I saw in Yazd and the Mesr Desert, I didn't find Perspepolis very impressive, except for the view of it from a hill high above it. The apparatuses used to stabilize and maintain the ruins all but, well, ruin the experience of walking through it, to say nothing of the "official" camera and bag policy (you aren't supposed to bring either inside), which isn't enforced, but is still annoying.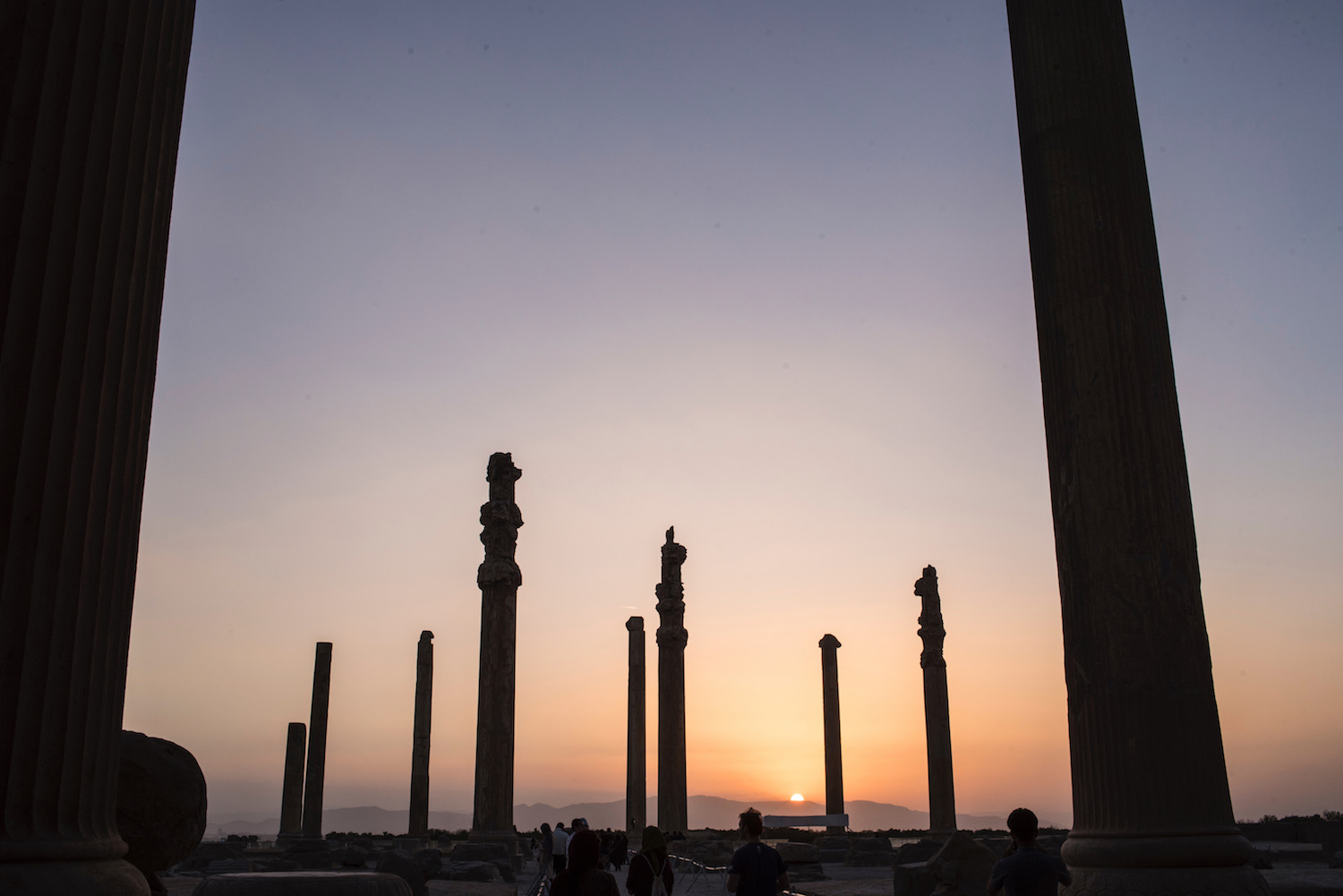 On the other hand, Persepolis is important—its origins date back to the rule of Cyrus the Great himself—and is very close to the city center, which makes it a natural (and, dare I say, easy?) choice, to say nothing of the relatively minimal Persepolis Shiraz distance.
Is Shiraz Worth Visiting?
I'll be honest: My main objective in traveling to Shiraz was to visit the pink mosque. (Once I got my selfie in the pink mosque, at a relatively busy time, my new objective became returning early in the morning and getting one without the crowds!) I didn't have many other expectations for the city, beyond this one must-visit attraction.
Looking back on my time there, the Shiraz mosque was far and away the highlight. The bazaar and some of the historical homes and gardens were nice, but none of them are nearly as memorable as the mosque was. As a city, for instance, I definitely found Isfahan more interesting than Shiraz, and would consider it significantly so were it not for the mosque and my experience there.
Other FAQ About Travel to Shiraz
Is it safe to travel to Shiraz, Iran?
Shiraz, like all the rest of Iran, is extremely safe. People are honest and gentle, and there is almost no violent crime. I didn't even really ever feel at risk of petty theft or pickpocketing, not even when I was walking through the bazaar at a crowded, busy time of day.
Can you visit the Pink Mosque?
Shiraz is famous primarily for the Nasir ol-Molk mosque, which is popularly known as the "Pink Mosque." The mosque's interior has become world-famous on social media, as a result of the kaleidoscopic light its windows cast on the floors, walls and people within it. Tourists can visit every day, although I recommend going early in the morning to avoid crowds.
Is Iran tourist friendly?
Iran is a tourist-friendly country, in that sense that Iranians are probably the most welcoming and hospitable people in the world. The Iranian government is another discussion, particularly if you come from "forbidden" countries such as the UK, US and Canada.
The Bottom Line
I hope you get to visit the pink mosque, which is both the most popular and the most impressive attraction in Shiraz (and perhaps the most beautiful mosque in the world) but there's a lot more to this city than meets the eye. Whether you spend two or three days in Shiraz, and whether or not you make a day trip to ancient Persepolis, I think you'll find southern Iran's largest city to be a fulfilling part of your trip to Iran.
I traveled in Shiraz (and the rest of Iran) courtesy of Surfiran. Whether you're looking for a comprehensive Iran tour (which you'll legally need if you're American, Canadian or British) or simply need piecemeal Iran travel services, Surfiran can help you take your trip to the next level.