I'll talk about what to do in Isfahan in just a moment, but for now I want to set the scene of my first evening in the city. My tour group (Americans have to book an Iran tour in order to legally enter the country) had just arrived from Kashan, and at my request, had ascended to the rooftop of our hotel.
Although this space clearly hadn't been used recreationally in a while (if ever), it nonetheless offered an impressive views of the cityscape and the mountains that rise around it. Many Isfahan tourist attractions were visible as night fell and the sky glowed a deep purple, most notably the iconic Shah Mosque. It was nothing short of magical.
Whether you've arrived here to read more anecdotes about my love affair with this incredible Iranian city, or are simply on the hunt for the best hotel in Isfahan, you're in the right place.
Where to Stay in Isfahan
As is the case throughout the rest of Iran due to banking industry sanctions, it can be difficult to book Isfahan hotels online in advance. When you do arrive, you'll need to pay in cash, as foreign credit cards are not able to be used in Iran. This is the case whether you stay at the hotel I mentioned in the intro (the four-star Avin Hotel, which is about a 15-minute walk from the aforementioned Shah Mosque and its surrounding Naqsh-e Jahan Square) or cheaper accommodations like Mahbibi Hostel.
Aren't an American, Brit or Canadian traveling on a tour, and aren't particularly fussed about where you stay? You could simply walk in the direction of the Isfahan mosque from the bus station where you arrived from another city (most likely Shiraz or Tehran) and either stop at a hotel that looks good to you, or trust one of the many touts you're sure to encounter to take you someplace that isn't terrible.
My Favorite Things to Do in Isfahan
Walk Through the World's Largest Public Square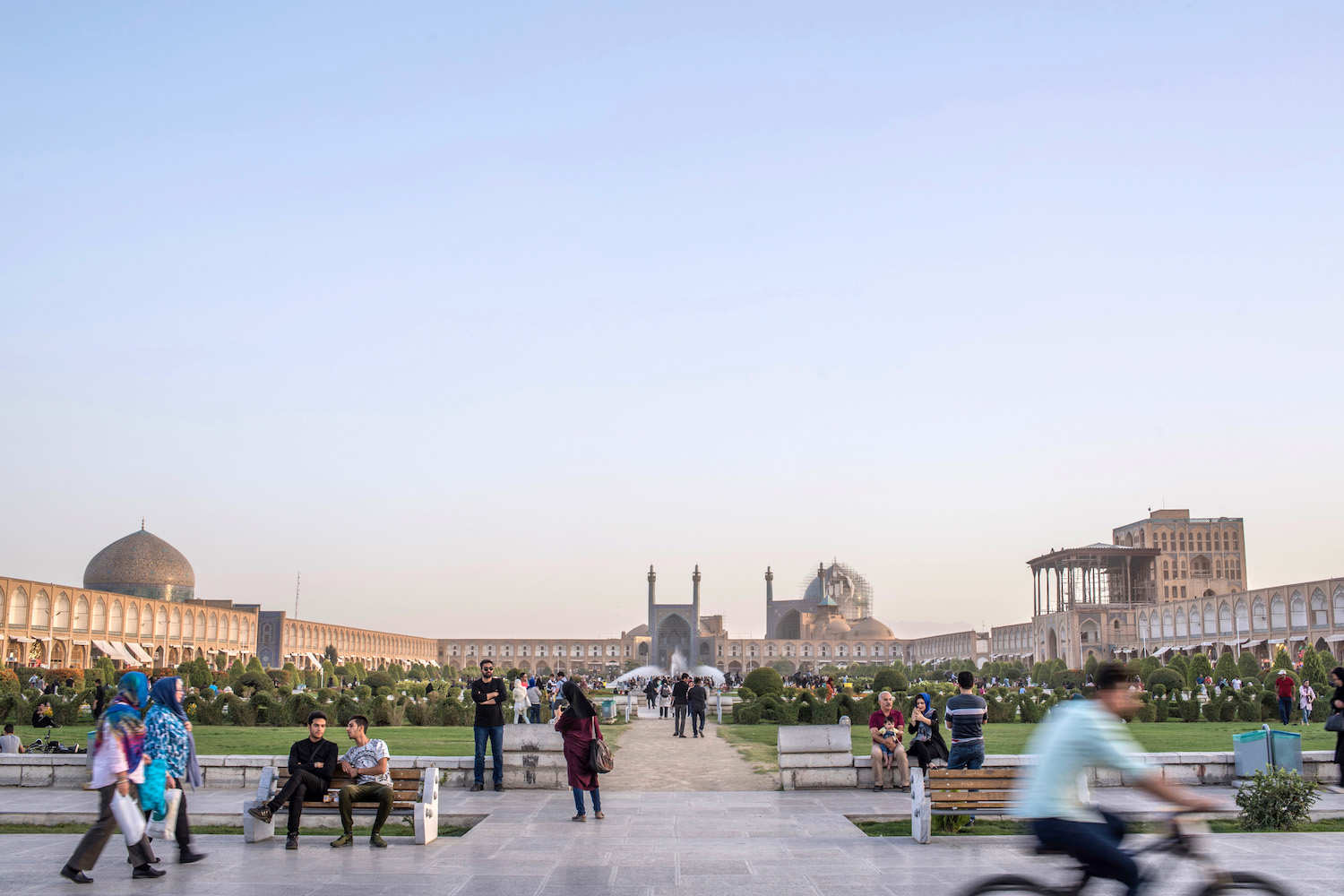 One of the two attractions you've probably heard about, even if you haven't researched Isfahan much, is the Isfahan Square, aka Naqsh-e Jahan Square. Named with a Persian phrase that means "half the world," this lavish plaza filled with fountains, walkways and trees more than lives up to this implication. This part of Isfahan is also where you'll find the incredible Isfahan Bazaar, which in my opinion is the best place in all of Iran to do most any kind of shopping.
Appreciate the Finer Details of Islamic Architecture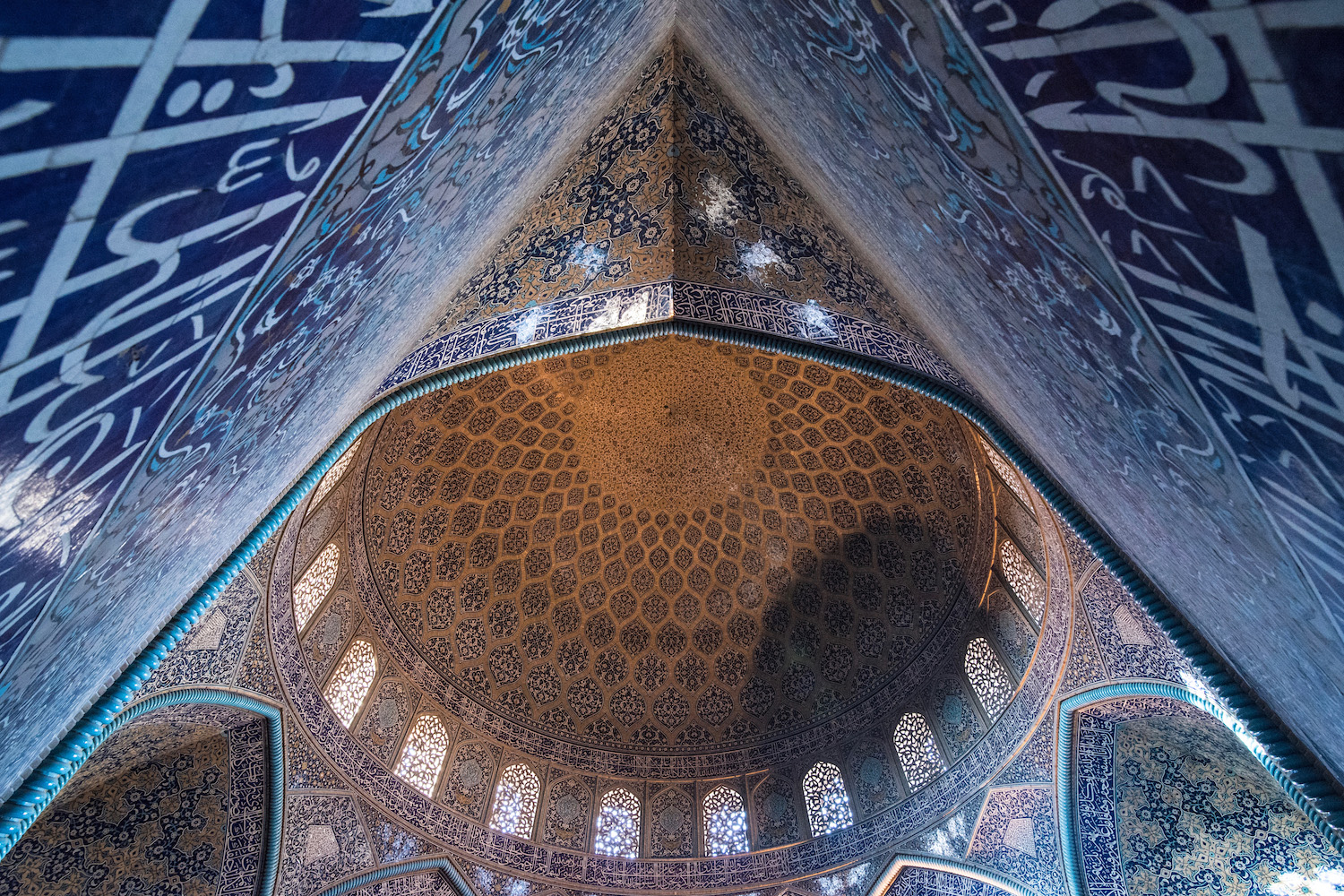 Naqsh-e Jahan Square is also sometimes known as "Imam Square"; the main mosque within it (which is officially called Shah Mosque) also sometimes uses the moniker Imam Mosque. Or course, this is not the only outstanding example of Islamic architecture, neither in the square (my favorite other one is probably Sheikh Lotfollah Mosque) nor outside of it. Although water rarely flows underneath it, Khaju Bridge has more than earned its place high in the rankings of Iran tourist attractions.
Appreciate the Finer Details of Islamic Architecture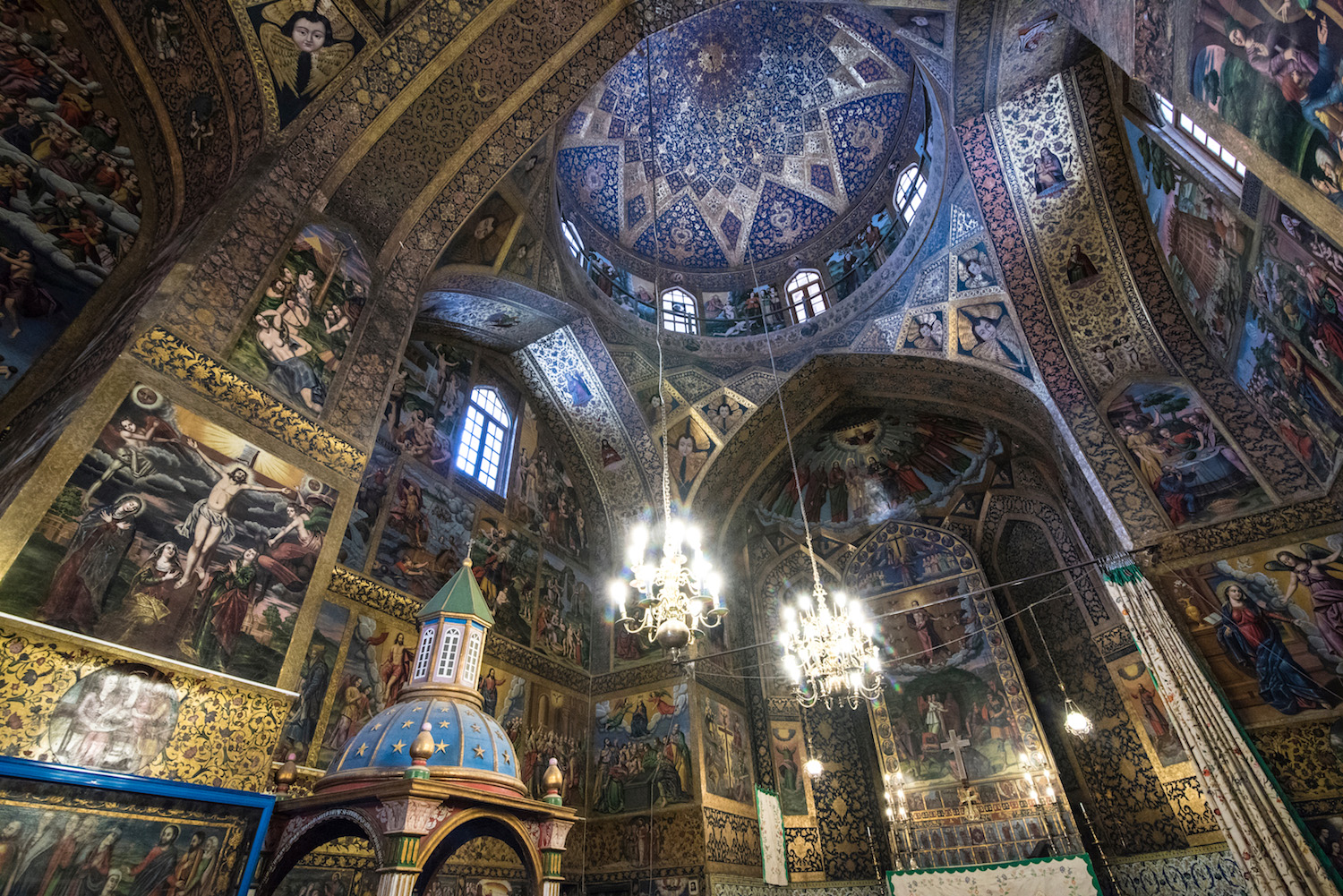 Although non-Islamic religions are officially forbidden in modern-day Iran, relics of them are present (and are in fact among the top things to do in) Isfahan. The most notable example of this is Vank Cathedral. Built and decorated according to the Armenian style (but, in my opinion and experience, more impressive than anything I actually saw during my trip to Armenia, which was less than spectacular), this is certainly one of my favorite spots in all of Iran.
Take a Hike (or a Cable Car)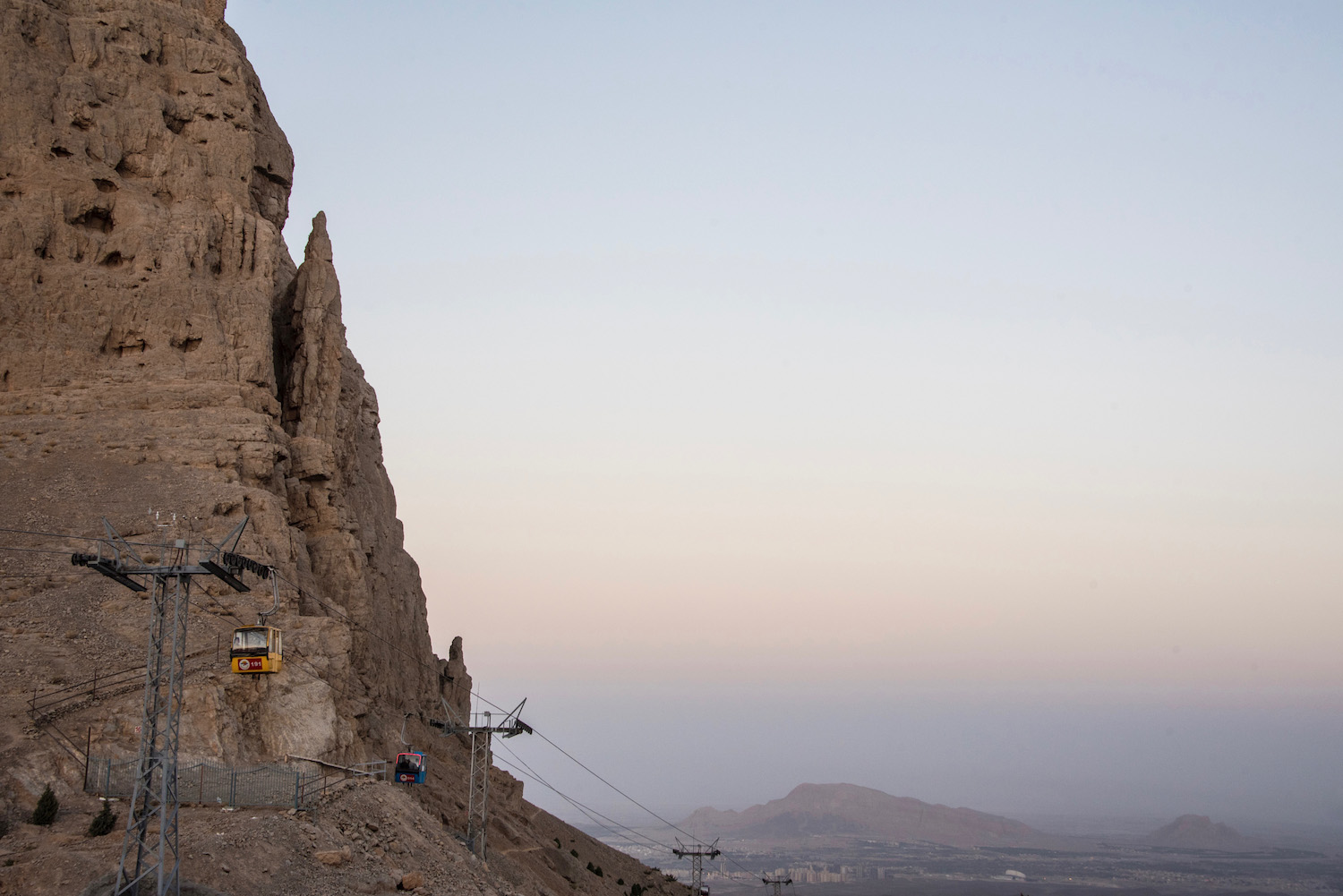 When it comes to hiking and ecotourism in general, Isfahan doesn't tend to be high on the list of places to visit in Iran for this sort of thing. However, Soffeh Mountain (which sits just south of the city center) is an excellent place not only to get your blood pumping, but to take in awesome views of the city. Like the sound of a great view but don't care to hike? An alternative option would be to ride a cable car up the mountainside instead.
Get Out of Town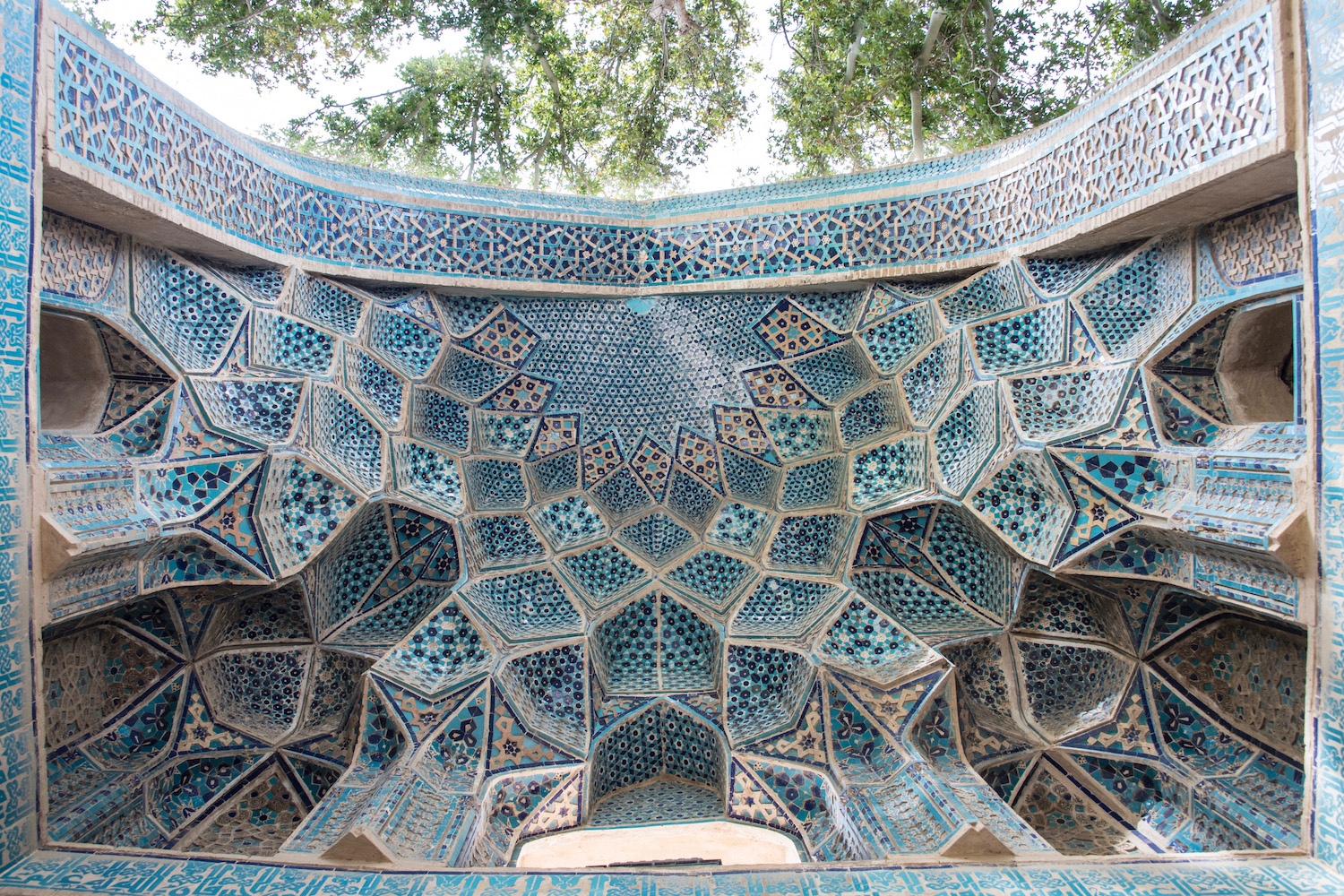 I love the Isfahan city center a lot, but that doesn't mean there are no worthwhile day trips to take. The easiest one one of these would be the small city of Natanz, but there are some others you can take as well. The rust-colored hillside town of Abyaneh is likely the most popular among day trips from Isfahan, while a trip into the Mesr Desert (which is arguably easier visited from Yazd anyway) requires at least one overnight stay to make it worthwhile.
How Many Days in Isfahan?
There are enough things to do in Isfahan that you could easily spend 3-5 days just in the city center. I usually don't like to fixate too much on one tourist attraction, but Naqsh-e Jahan Square alone (plus the bazaar but not the mosques and other individual attractions) occupied an entire day for me, and I happily would've explored for longer. However, the number of days you spend in Isfahan will necessarily depend on the length of your trip to Iran.
Let's say, for instance, that you only have two weeks in Iran. Assuming you don't take any day trips from Isfahan, the maximum amount of time you'll be able to spend, realistically, is 3 days in Isfahan. If you do visit Abyaneh (or certainly the Mesr Desert, which requires at least one overnight stay to make the journey—and experience—worthwhile) you can bump this up to four or five days, but that's pushing it. Basically, the longer you spend in Iran, the longer you can spend in Isfahan.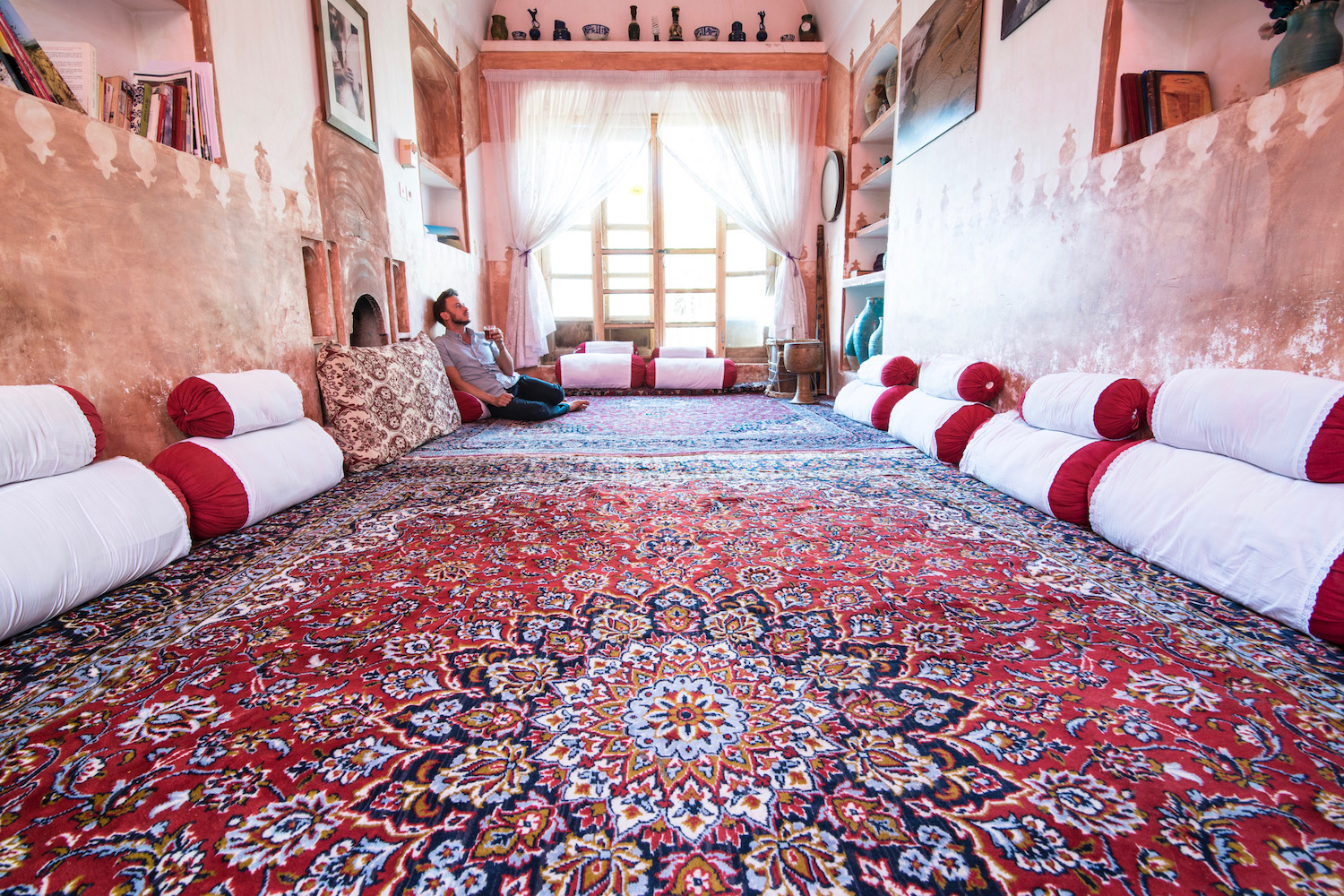 What to Do in Iran (Outside of Isfahan)
Whether you prioritize historical places in Iran or want to appreciate the country's impressive desert scenery, the majority of trips to Iran (and certainly the organized tours to which citizens of certain countries are confined) visit the same array of places:
Tehran
Kashan
Yazd (and the Mesr Desert)
Shiraz
Of course, as Iran continues to flourish as a tourist destination in spite of Western sanctions, there are a variety of destinations (and to be sure, some Iran tours) that are emerging above others, including the Caspian Sea, Kerman and the holy city of Mashhad.
The Bottom Line
The point of writing this post was to highlight what to do in Isfahan, but I hope my personal anecdotes about my trip have inspired and delighted you as well. It's not an exaggeration to say Isfahan is my favorite city in Iran, whether I'm exploring historical attractions like Shah Mosque and Vank Cathedral, or watching the sky turn purple as the city lights up at dusk. I hope that most of you reading this will be able to explore the city outside the confines of a tour—or, that if you have to take one, you work with my lovely friends at Surfiran as I was lucky enough to do.