After the Himalayas, Pokhara and Kathmandu (in that order), Chitwan National Park is probably at the top of most travelers list when they come to Nepal. Among other reasons for the park's popularity is the purported ease of seeing wild tigers here (and, to a lesser extent, the opportunity to interact with elephants in a setting that's only tangentially exploitative).
The good news, regardless of how much or little wildlife you see in Chitwan, is that a trek through here is an adventure you won't soon forget. The bad news? Most of the animals you see here will be deer, and although you might also happen upon some rhinos and elephants as well, you're almost guaranteed not to see a tiger.
The Truth About Tigers in Chitwan
The main reason you won't see tigers in Chitwan National Park is weather. Specifically, since tigers hide in the brush, the easiest time to see them is in January, when villagers are permitted to cut down said brush for their own purposes.
Unfortunately, January is positively frigid in the Himalayas, which as I mentioned earlier is Nepal's most popular destination overall, which means that most travelers are unlikely to be in the country in the first place. Most probably, you'll be in Nepal like I was, during the dry season, but when there's too much grass to see tigers.
Why I Loved My Chitwan Trek (Even Though I Didn't See a Tiger)
Amazing local guides
My two-day trek through Chitwan was exhilarating in spite of the lack of tigers, for a number of other reasons. First and foremost among them was my local guide Bharat, whose expert knowledge of the local landscape, animated personality and fearlessness when it came to warding off the animals we did see (he repelled rhinos by striking his bamboo stick against the ground, on more than one occasion) provided me a sense of place tigers alone couldn't have done.
Unique jungle landscape
Chitwan is also very different from the rest of Nepal, a humid jungle lowland that might seem more appropriate if it were in India, which makes sense because the border is near. Its balminess was certainly welcome after my chilly time in the Himalayas; and its relative seclusion (the park itself, not the tourist-trap town of Sauraha) was welcome after the crowded disappointment that was Pokhara.
A sort of missing piece
For most travelers, a trip to Nepal is about trekking, plus obligatory (but superfluous) time in Kathmandu or Pokhara to make it happen. Visiting Chitwan National Park, which is far from any city but also from the mountains, rounded out my trip, even though I failed to see a tiger. It provided a certain je ne sais quoi that I didn't even know I'd need until the two weeks I spent in Nepal was nearly expired.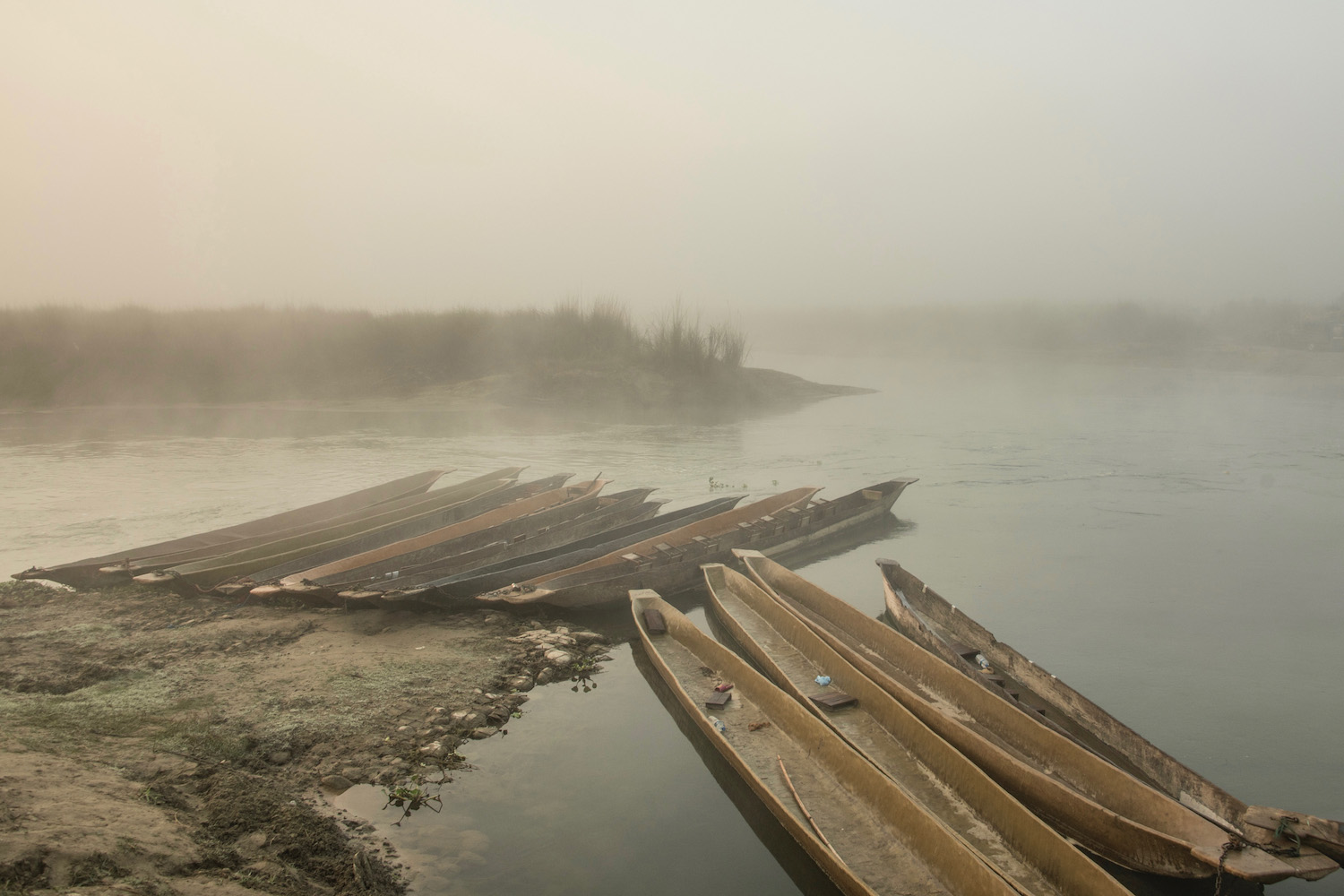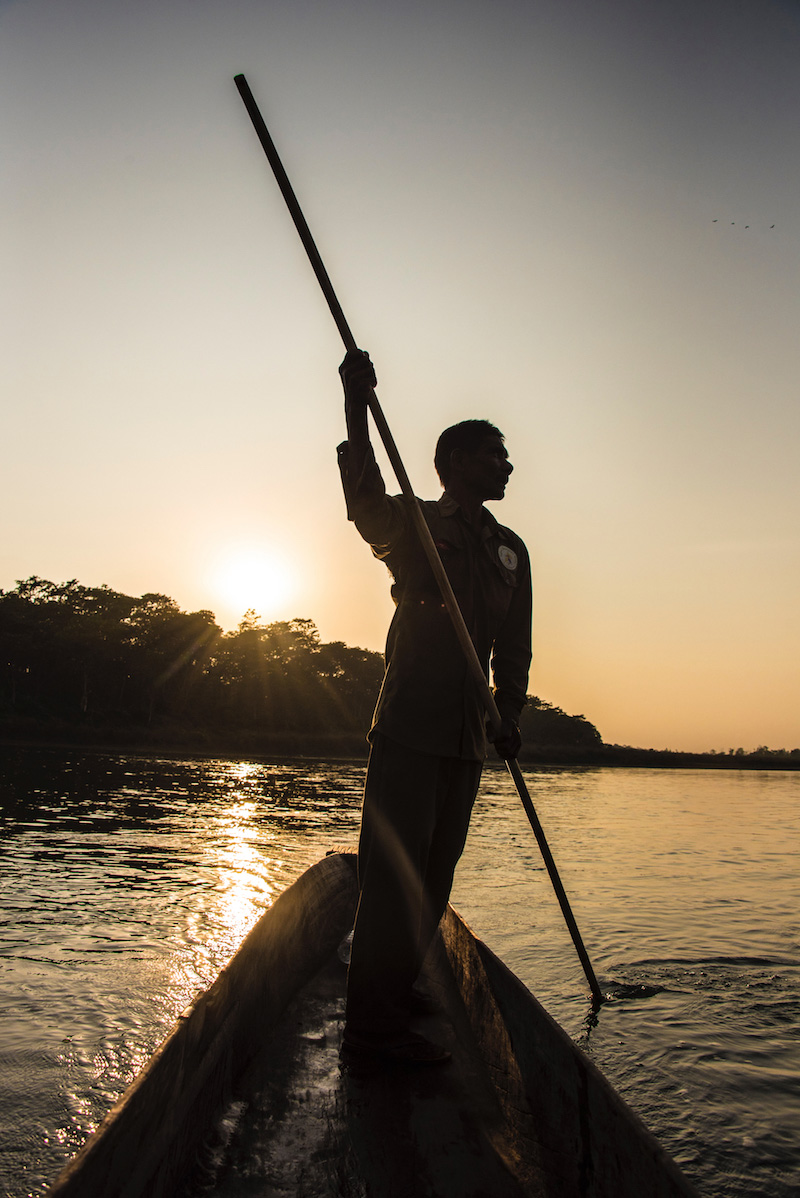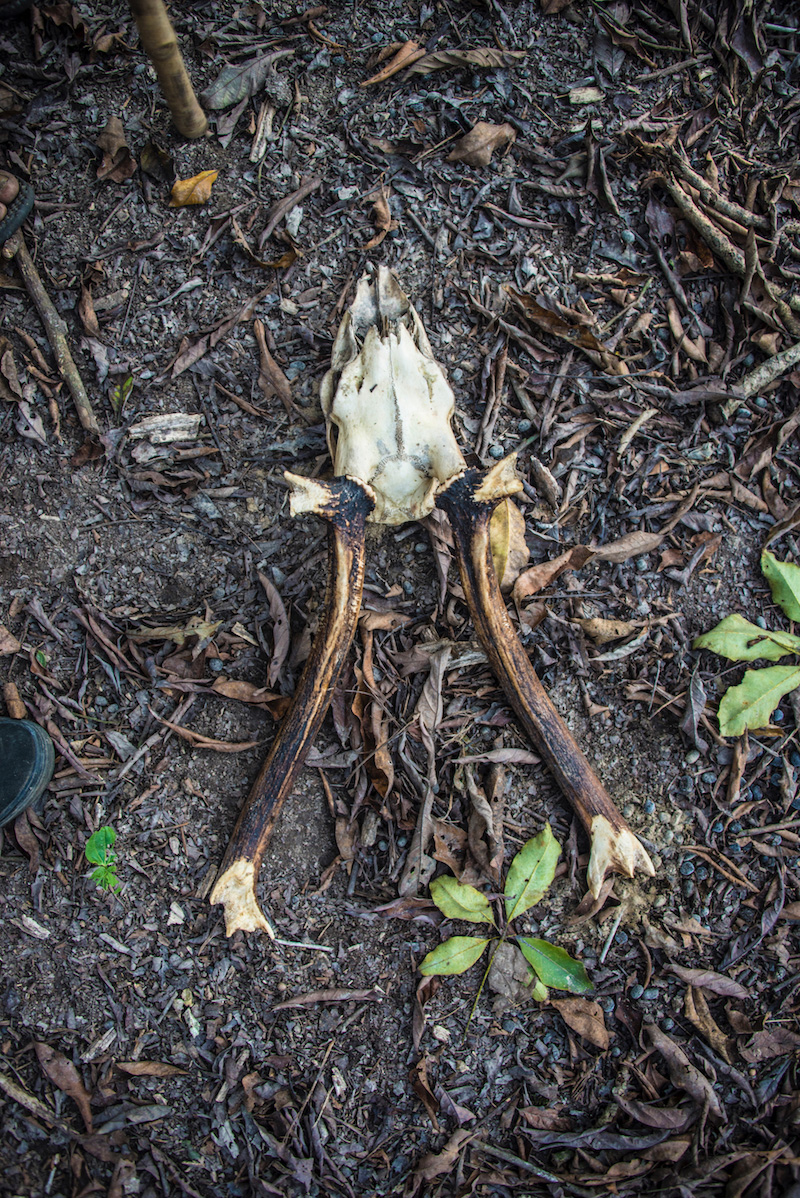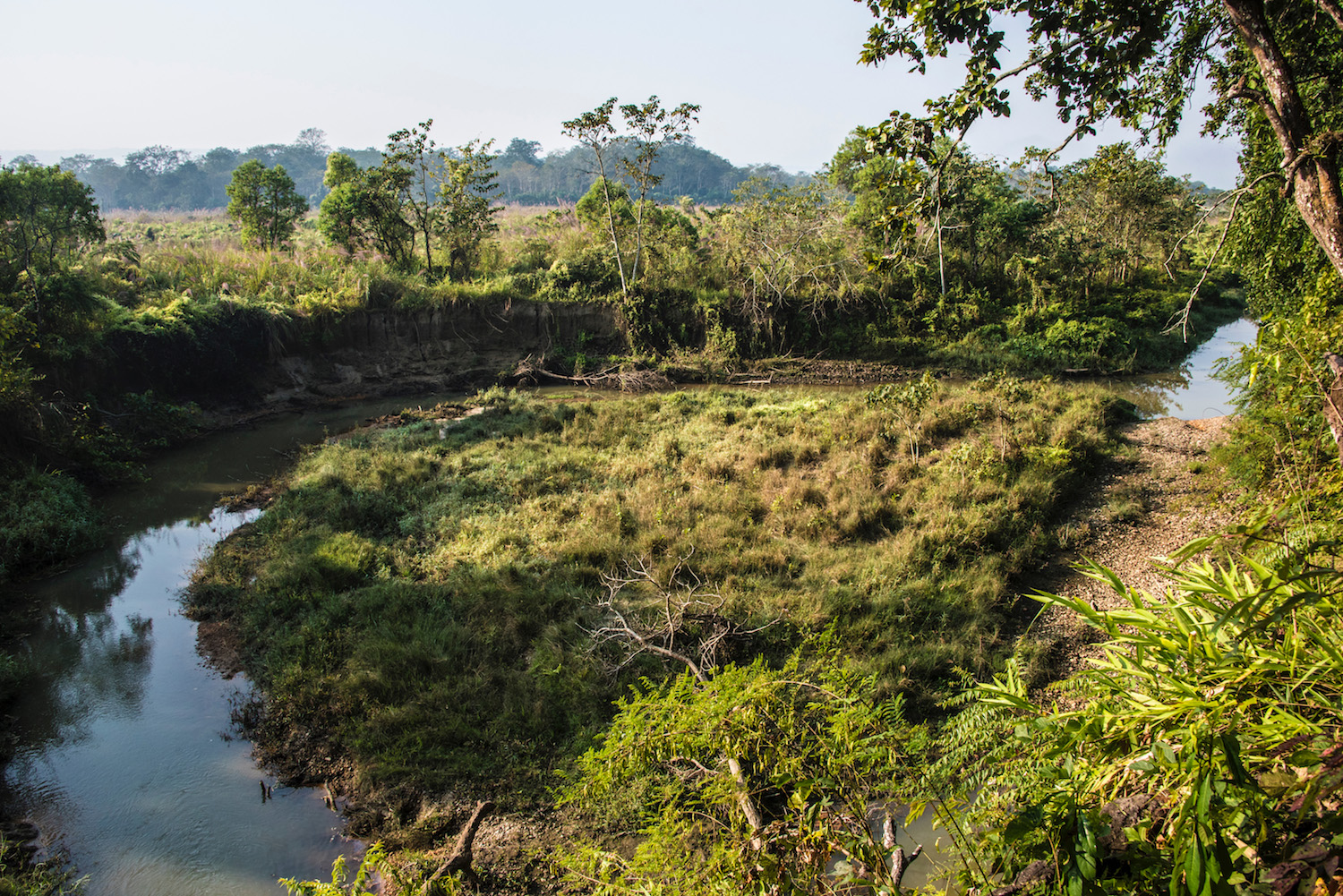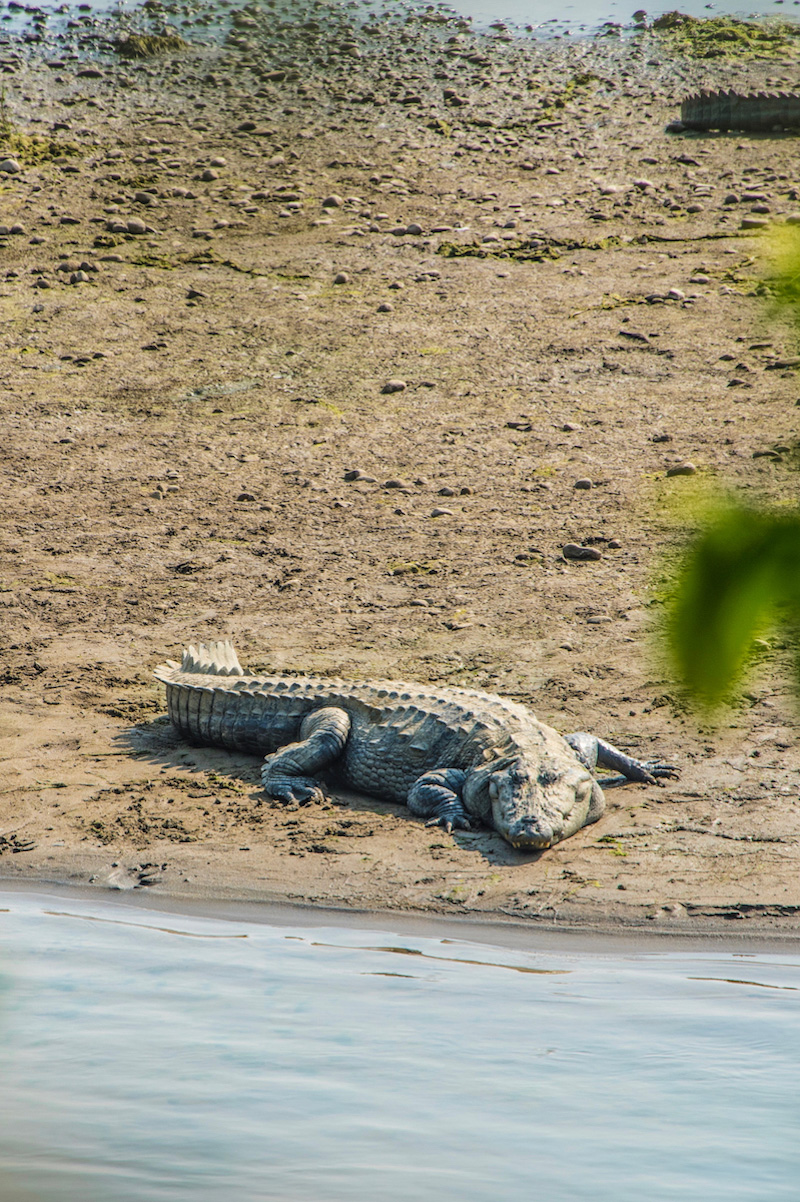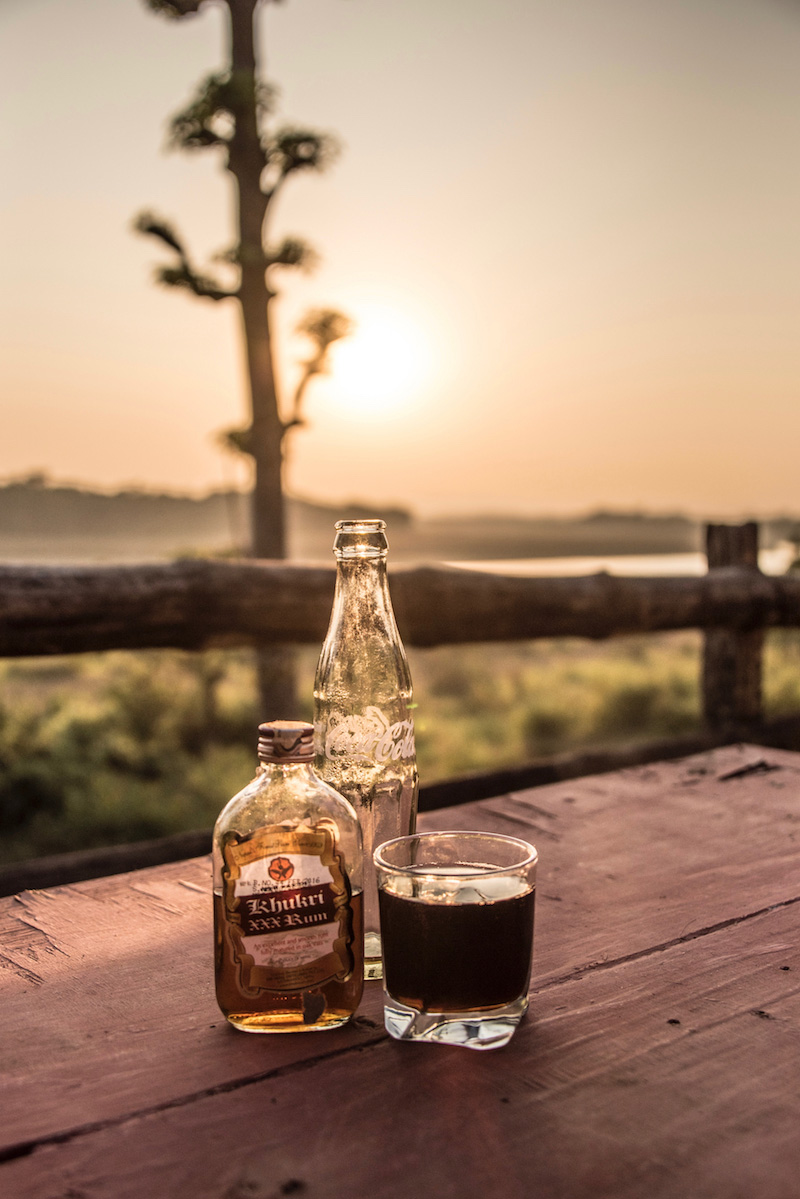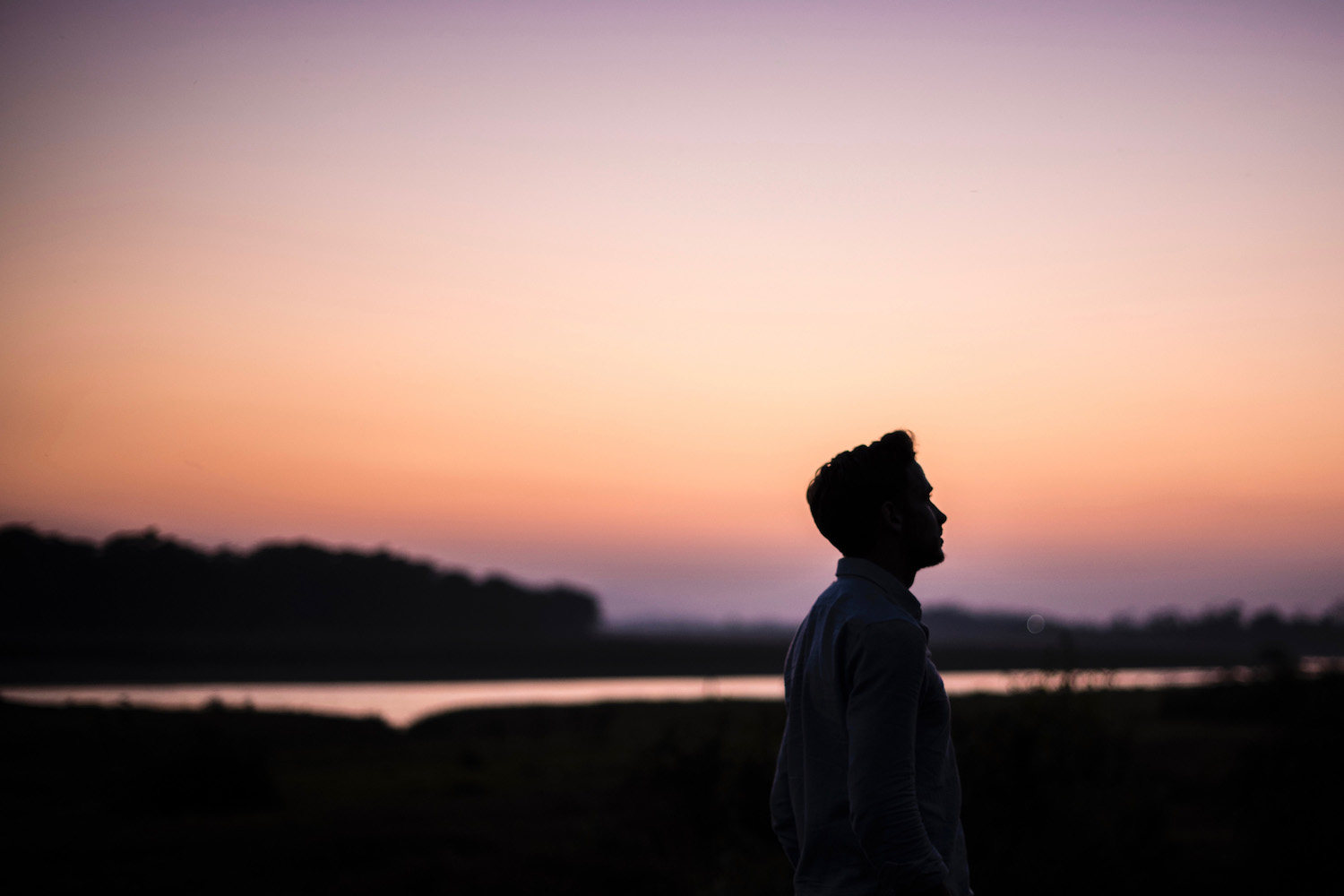 How to Reach Chitwan National Park
As the crow flies (and indeed, as the road is laid), Chitwan National Park is only about 95 miles from Kathmandu. Unfortunately, due to the condition of said road, bus rides are blocked at 5-7 hours, and in my case took nearly 10, which doesn't count that time it took to reach my hotel once the bus dropped me off near, but not within, the Thamel area of Kathmandu.
A way around this, of course, is to fly to Bharatpur (which is less than an hour from the park, even in bad traffic), but that adds an exponential level of cost to travel in a country that is, for the most part, a huge bargain.
Other FAQ About Visiting Chitwan National Park
Is Chitwan National Park worth visiting?
Even if you don't see tigers in Chitwan National Park, it's still worth visiting. The low-lying jungle landscape is unique in Nepal, as is the balmy heat. The serenity is nice, too, particularly if you aren't able to trek toward Everest or Annapurna in the Himalaya.
How many tigers are there in Chitwan National Park?
As of June 2022, there are 93 tigers in Chitwan National Park. They're spread out over an area of 370 square miles, which can make your odds seem good, although this is deceptive. In addition to the fact that tigers are not evenly dispersed throughout Chitwan Park, they aren't visible at all times of day. To put it another way, even if you don't end up seeing a tiger in Chitwan, one (or more) will almost certainly see you.
How old is Chitwan National Park?
Chitwan National Park was established in 1973, which doesn't seem very old. However, when you consider that Nepal has only been independent since 1923, and remember that Nepal is still a very poor country, its commitment to conservation seems all the more impressive.
The Bottom Line
Chitwan National Park is an interesting place to spend a few days, if only because of how different it is from the rest of Nepal. On the other hand, you're unlikely to see any of the tigers for which the park is infamous, and it's somewhat of a pain to reach. Make sure to maintain realistic expectations about your trip to Chitwan National Park if you want to enjoy it to the fullest. Want to make sure your trip to Nepal is one for the record books, whether or not you see a tiger? Hire me as your Travel Coach—and let me sweat the details!