I've made some of my favorite travel memories touring agricultural regions, from South Africa's Cape Winelands to Colombia's coffee triangle. So, when I touched down on the island formerly known as Ceylon last week, I felt almost obligated to include a visit to its namesake tea plantations in my travel plans.
Sri Lanka's tea-producing region is not only vastly different from anywhere else in the country, but is one of the most mysterious, awe-inspiring landscapes I've ever seen. Perched more than a mile above sea level and dotted with waterfalls and lush floral, its mist-shrouded green fields seem to extend on forever, which says nothing of the legendary tea grown here.
Where to Stay in the Sri Lanka Tea Country
In general, I didn't find many good places to stay in Sri Lanka, so although a place called "Spring Garden Sri Lanka" had great reviews on TripAdvisor, I was skeptical as I walked up the stairs to reception. (All of my skepticism faded the moment I turned around to see the incredible landscape behind me, FYI.)
Spring Garden is not technically a Sri Lanka Tea Plantation Hotel—you need to travel a certain distance by car in order to actually see a plantation. With this being said, it's a wonderful value, to say nothing of its incredible view and homestyle hospitality. My only complaint about the property is that they charge (quite a bit) extra if you want to use the in-room heaters, which you will almost certainly need during the cold months in the Sri Lanka Tea Country.
Things to Do in the Sri Lanka Tea Country
Get a lay of the land
Although just 69 km from Sri Lanka's second-largest city, Kandy, on the map, the island's so-called "up" country seems an entire world away. This is first and foremost because the journey from Kandy, whether you do it by bus or train, takes several hours, on account of the dramatic rise in elevation – more than a kilometer – and, for the bus, roads that are dodgy at best.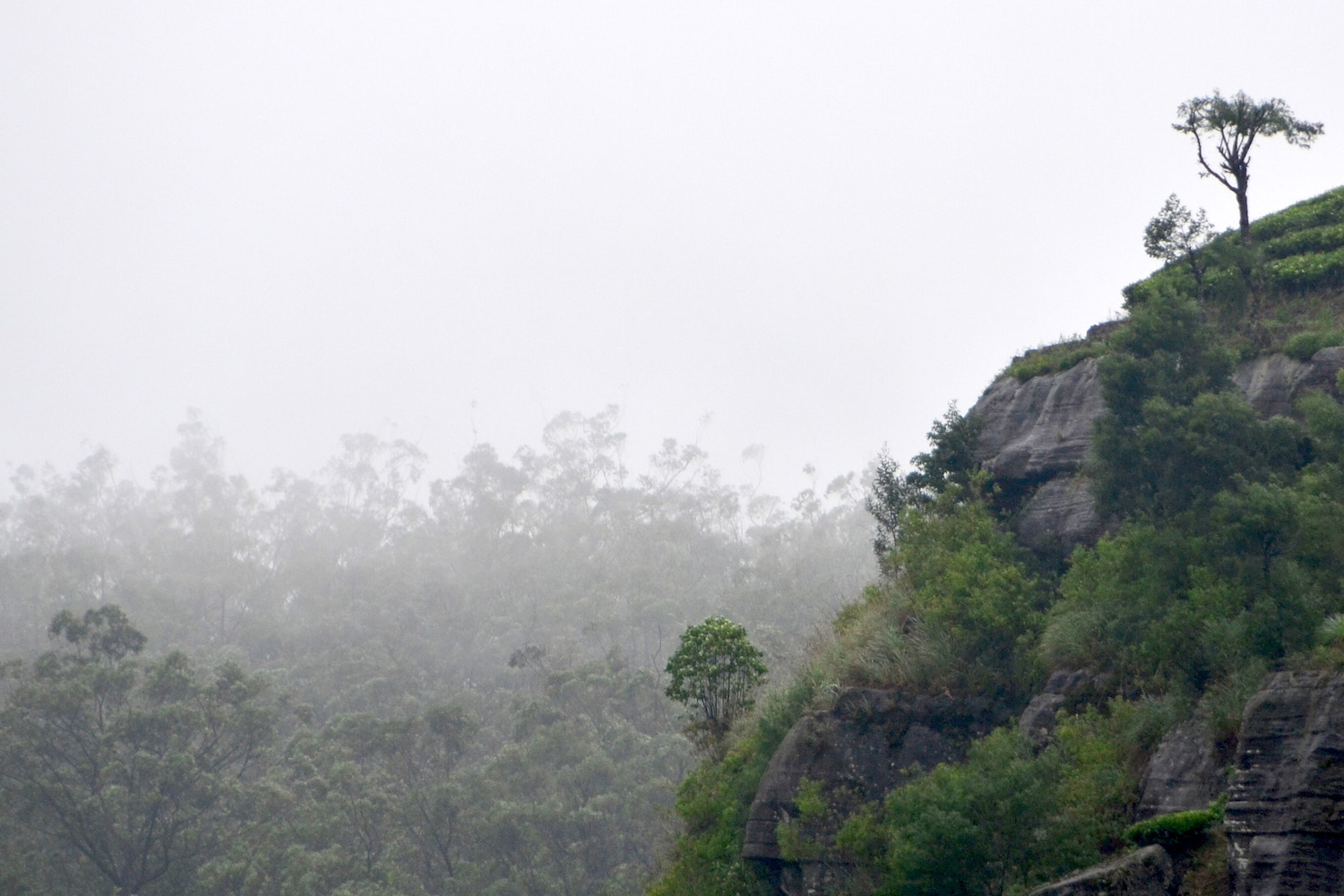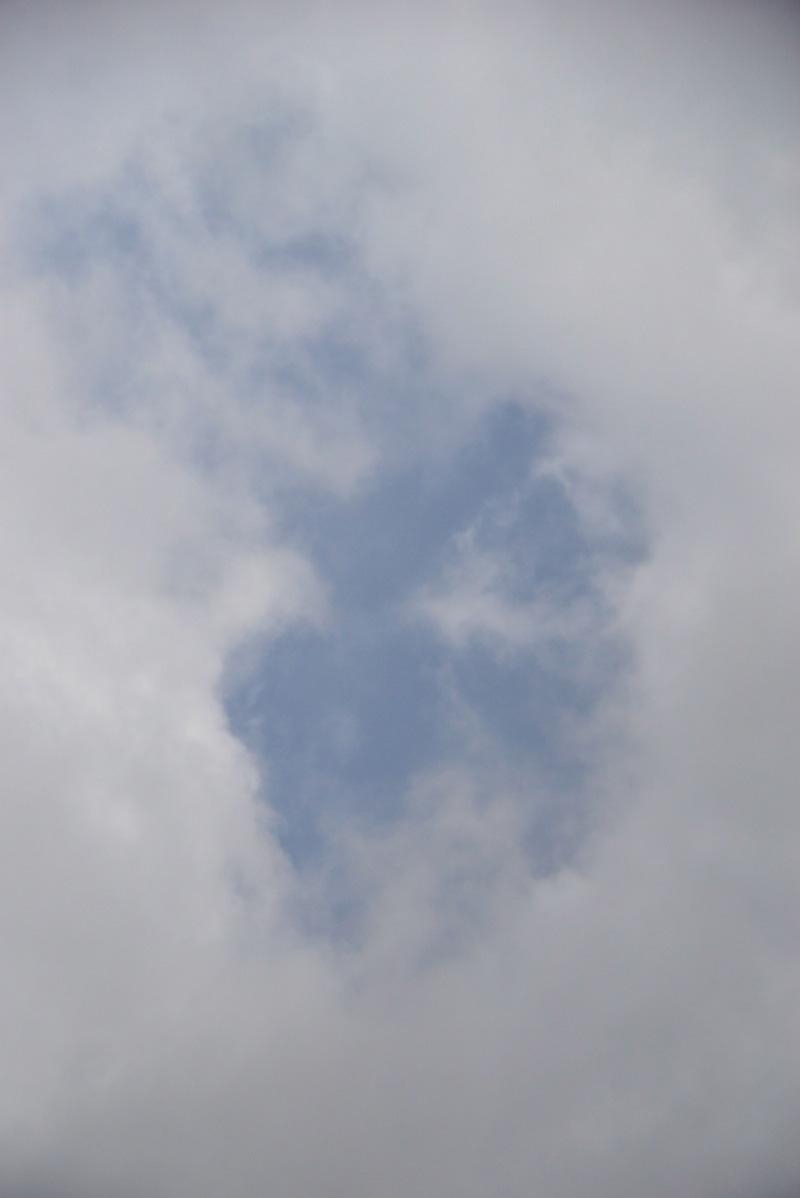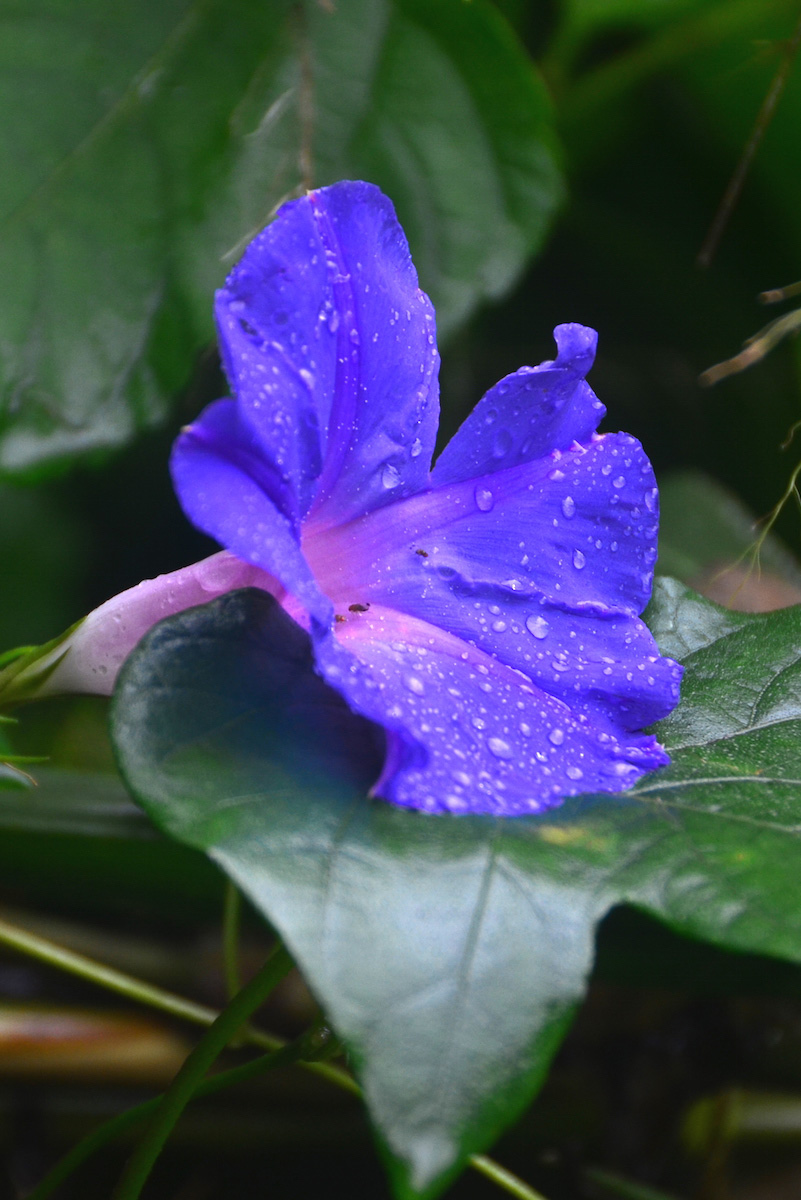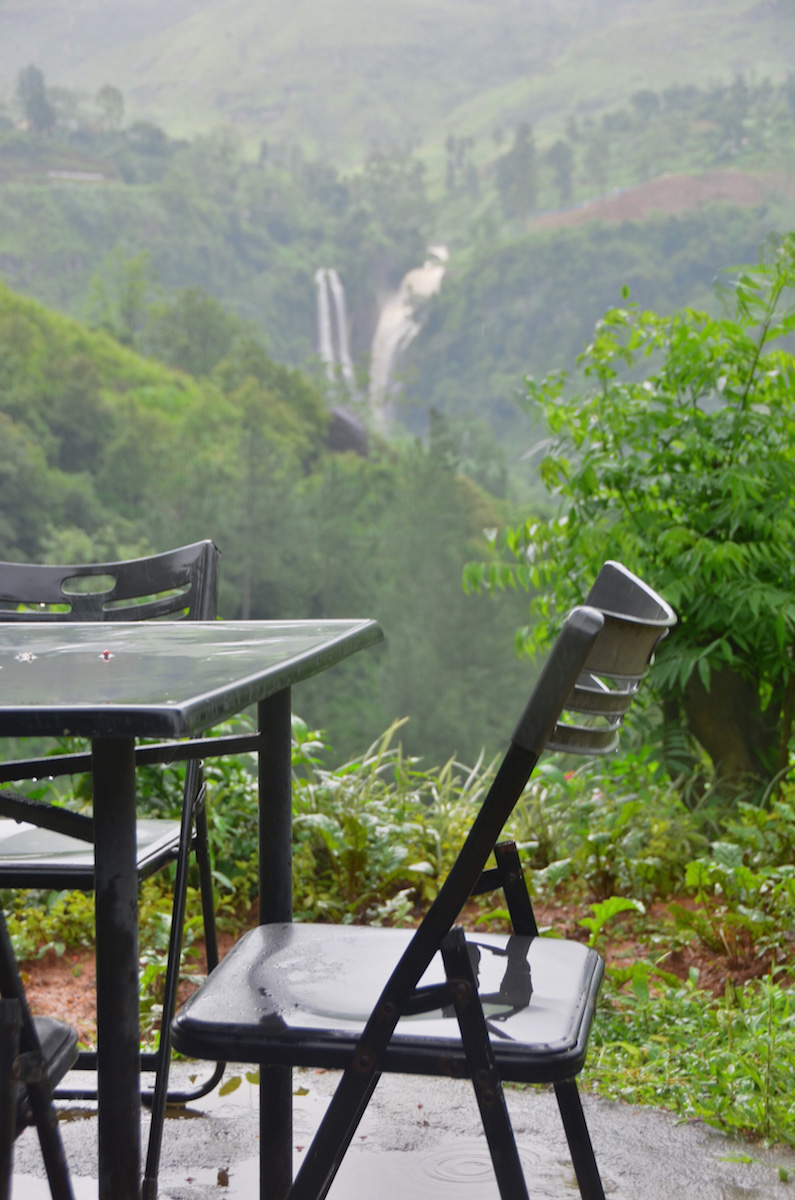 The otherworldly feeling that overtakes you en route to Sri Lanka's up country reaches its climax upon arrival in Nuwara Eliya, a quirky town that serves as a sort of hub for the tea-producing region. That other feeling? Numbness – the average annual temperature in N.E. is a chilly 15.9°C, which says nothing of the nearly 2,000 mm of rain the town receives each year.
Take a tea factory tour
The Sri Lanka tea plantations and factories near Nuwara Eliya are, not surprisingly, the largest tourist draw of the region. Most of them offer guided visits, which include walks through the tea fields, tours of the factories themselves and, of course, complimentary tea tastings.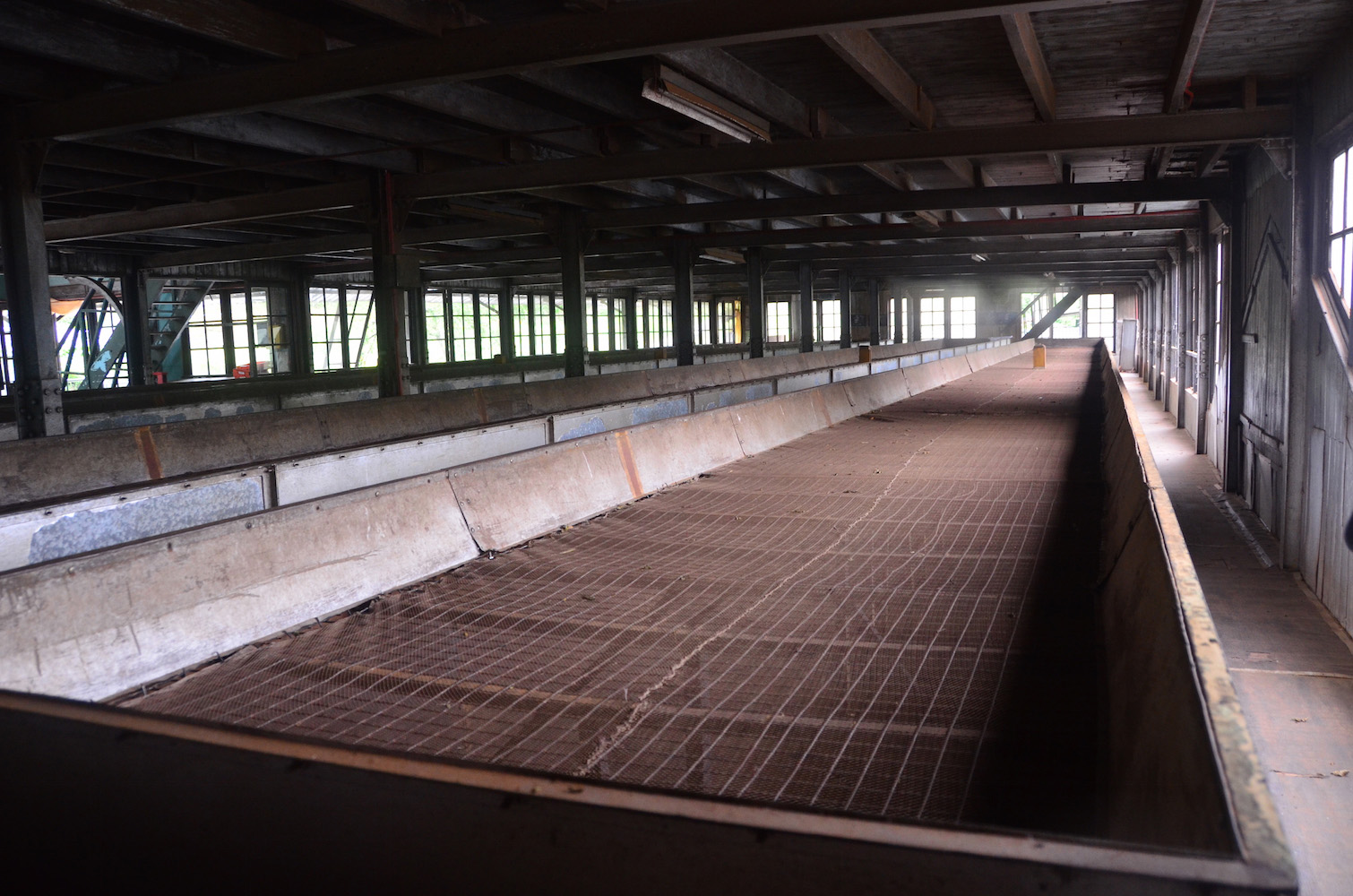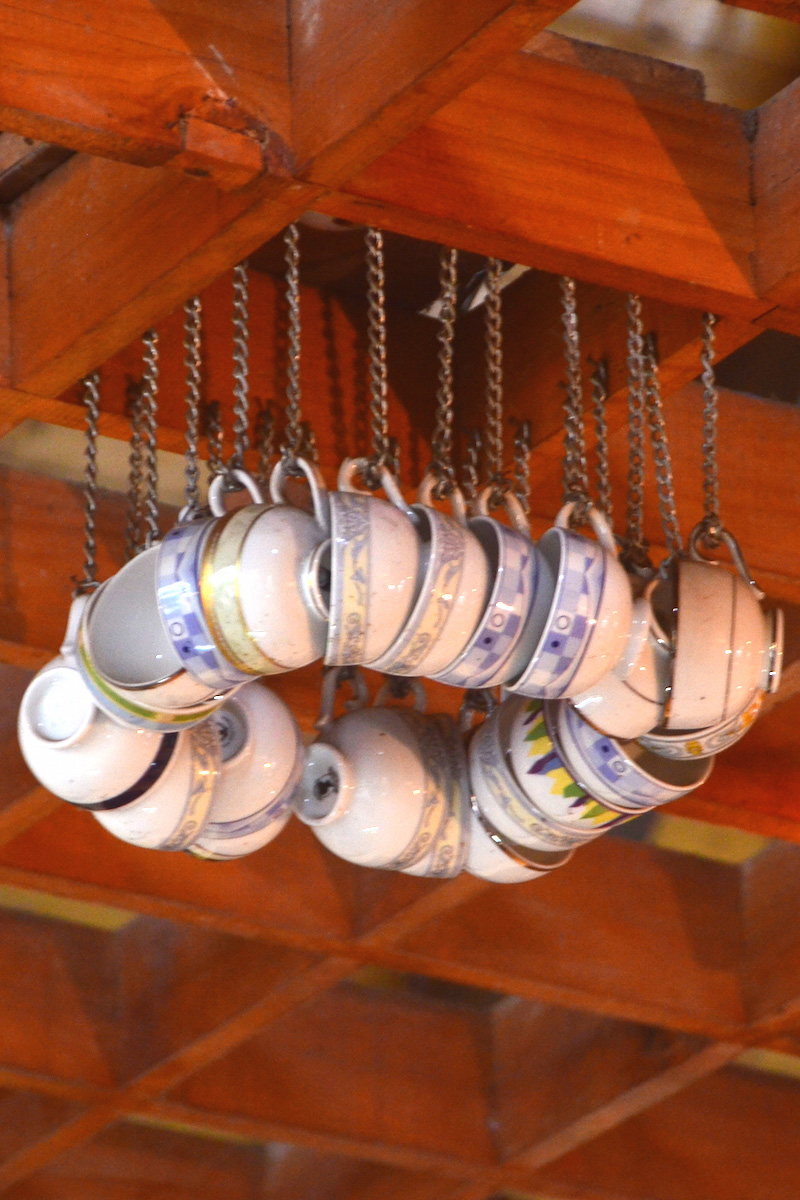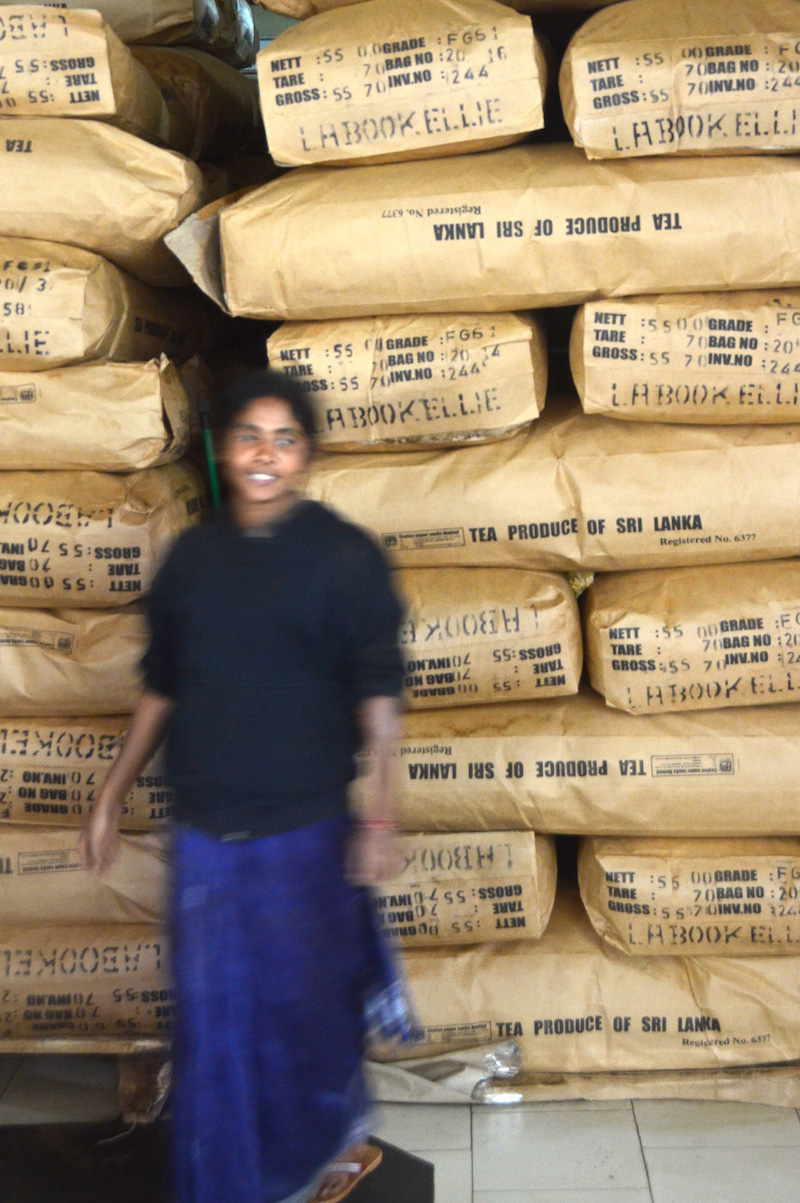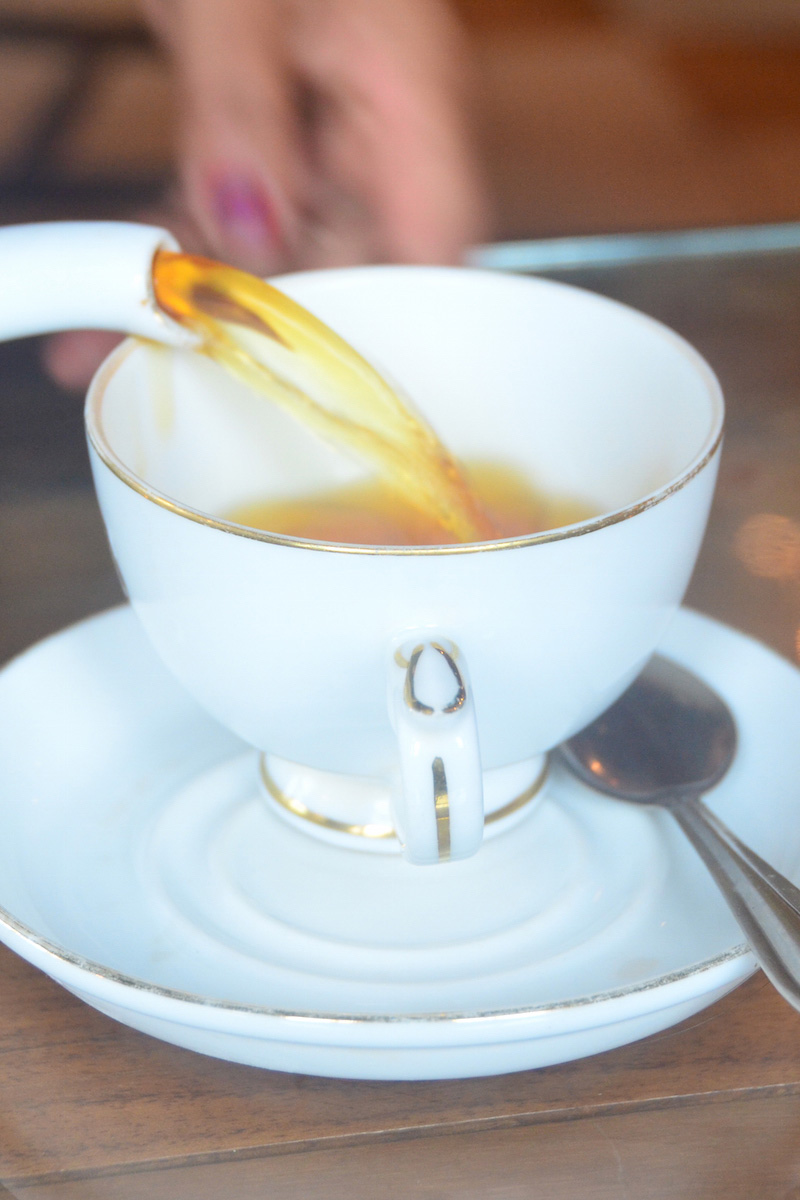 At the advice of a Sri Lankan friend, I chose to visit the Mackwoods Labookellie factory, which is located about 10 km from the Nuwara Eliya town center. The tour of the factory itself was a bit underwhelming, but enjoying a freshly-brewed cup of orange pekoe while looking out over emerald-green fields that have been in use, according to the guide, for over 150 years, more than made up for it.
Other tea factories around Nuwara Eliya include Blue Fields and Pedro, which is the closest to the city center. The fee for a tour, if there is one, is nominal, but you can expect to pay between 500-1,000 (or more!) Sri Lankan rupees for your taxi or tuk-tuk to the factory of your choice.
Hike to enchanting waterfalls
Sri Lanka's up country is all about natural splendor, and not just when it comes to tea factories. The combination of an extremely high altitude and the shit-ton of rain the region receives has led to the formation of a number of waterfalls, many of which are massive.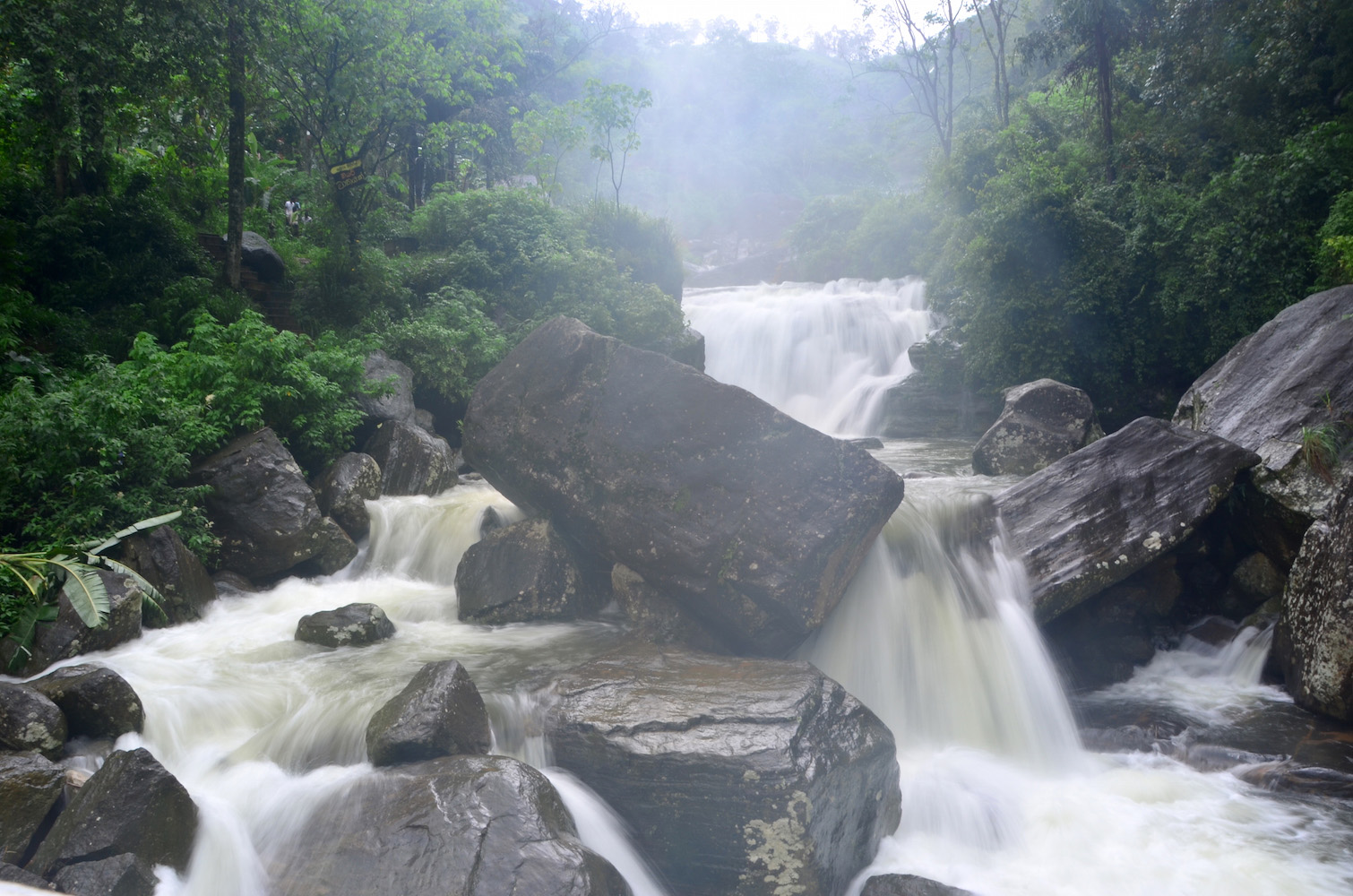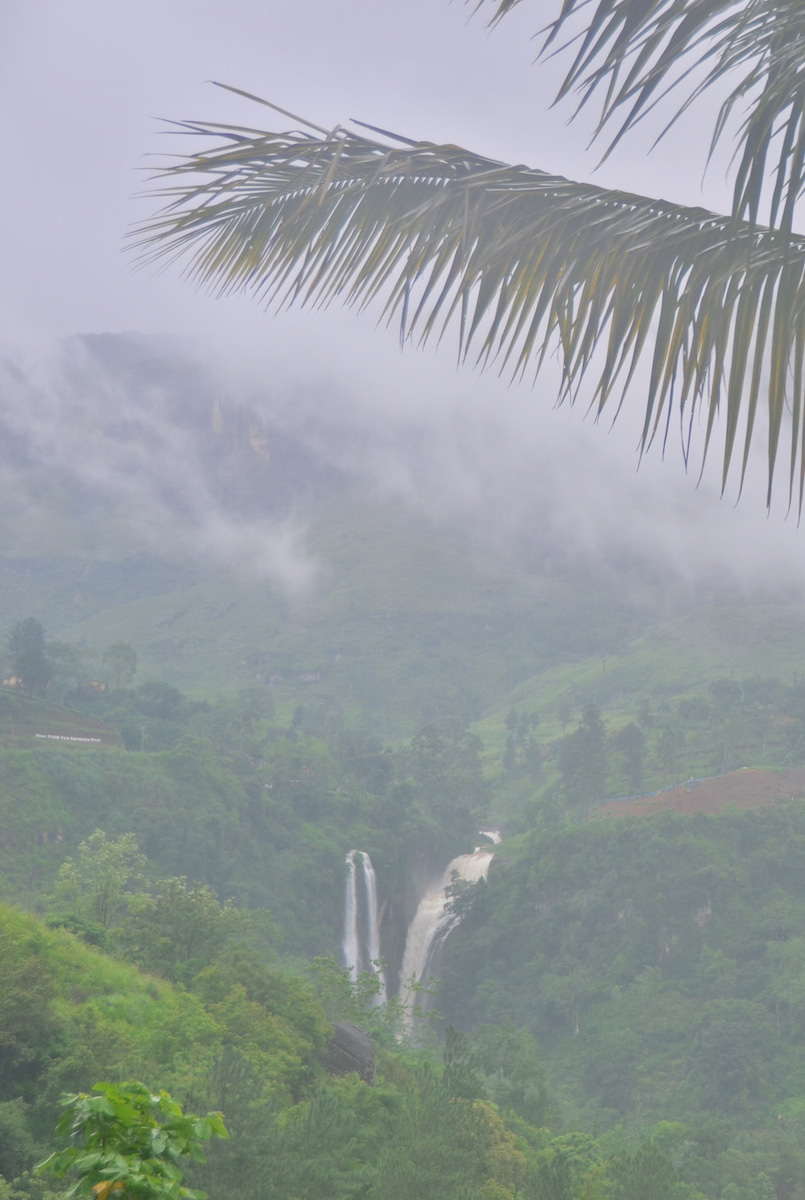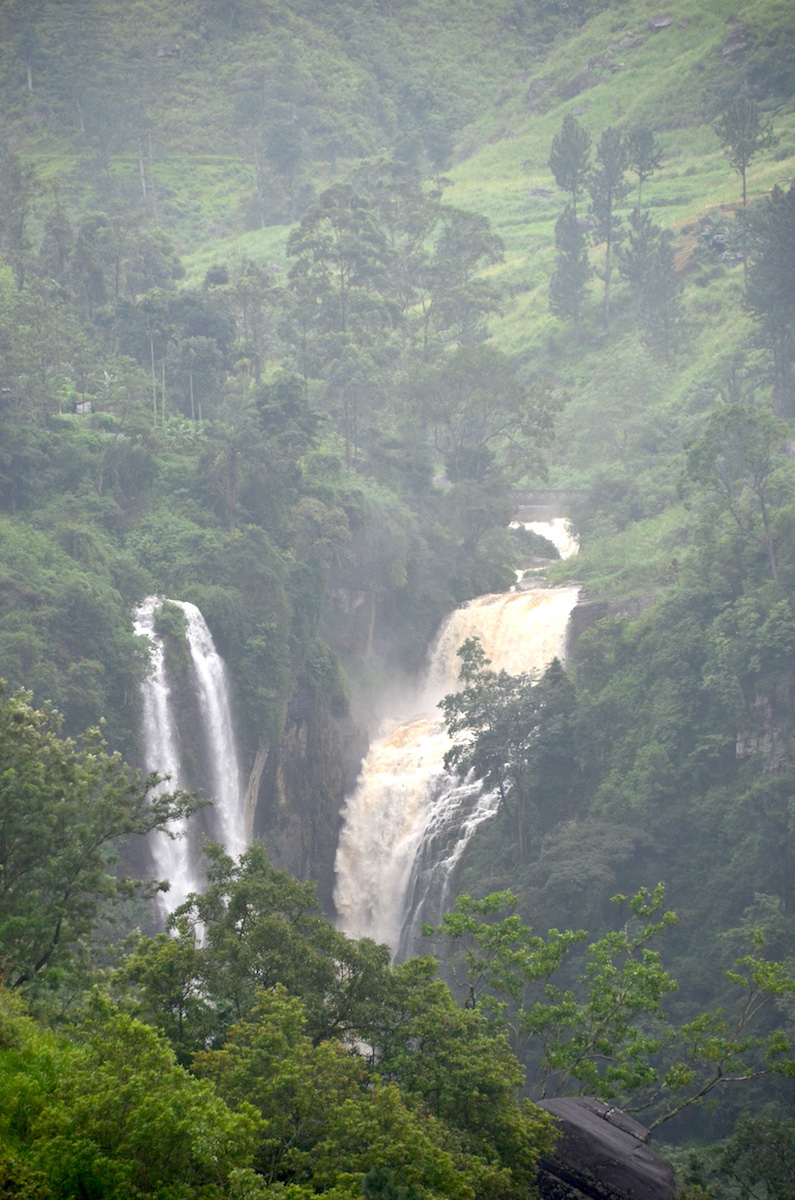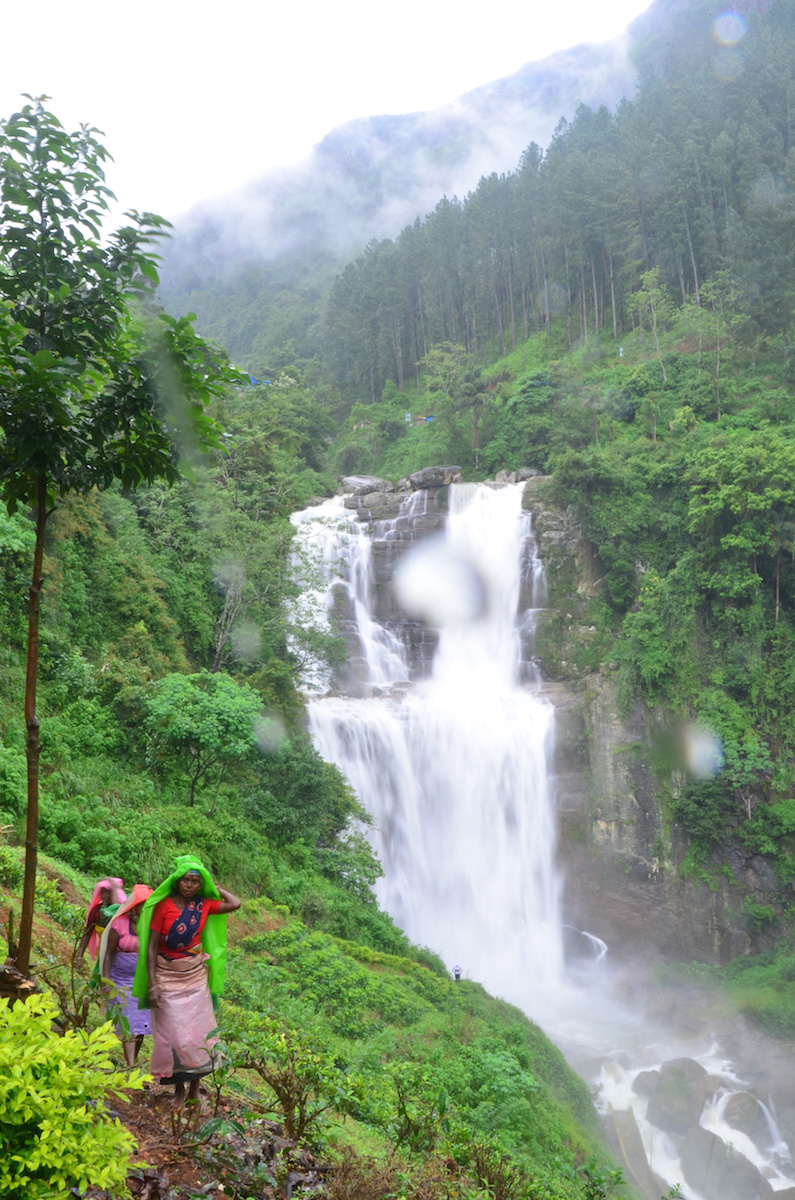 The most famous of these is Ramboda Falls, located about 30 km from the Nuwara Eliya town center at a particularly tight bend of the windy road that leads to the town. You can walk along the top of the fall toward its source, or enjoy a view from the bottom at a nearby hotel and restaurant.
As is the case with tea factories, Ramboda and other waterfalls don't cost much (if anything) to enter, but transport to them, on account of distance and poor road conditions, can be expensive. For my day-trip, which includes transport both to Ramboda Falls and the Mackwoods Labookellie tea factory, I paid Rs 2,800, or about $22.
Explore Nuwara Eliya town
I mentioned earlier that Nuwara Eliya was quirky, and I meant it. The small town, which looks much more charming from a distance than when you're down in it, is dotted with open-air markets, second-hand clothing sellers and a disproportionate number of "wine stores" that also serve as dive bars from locals, many of whom seem to be borderline alcoholics.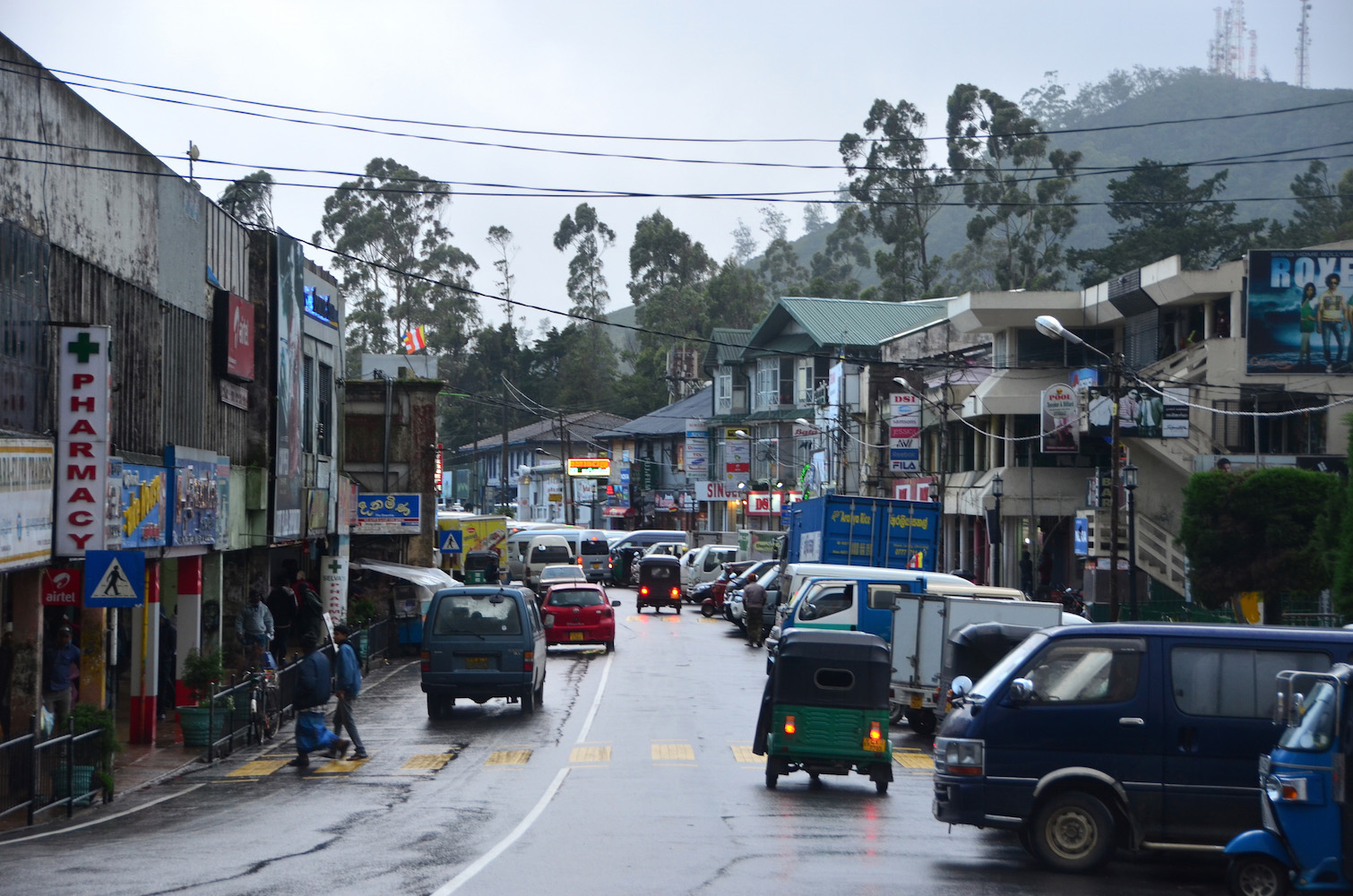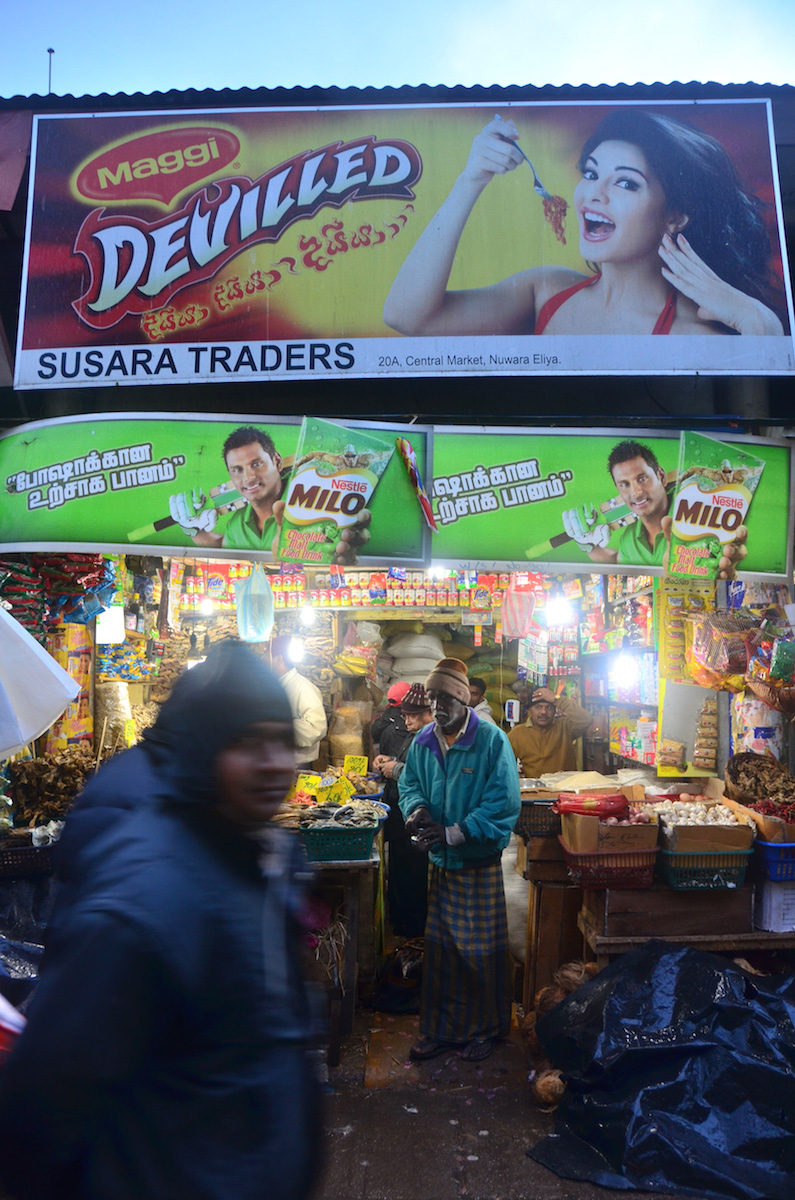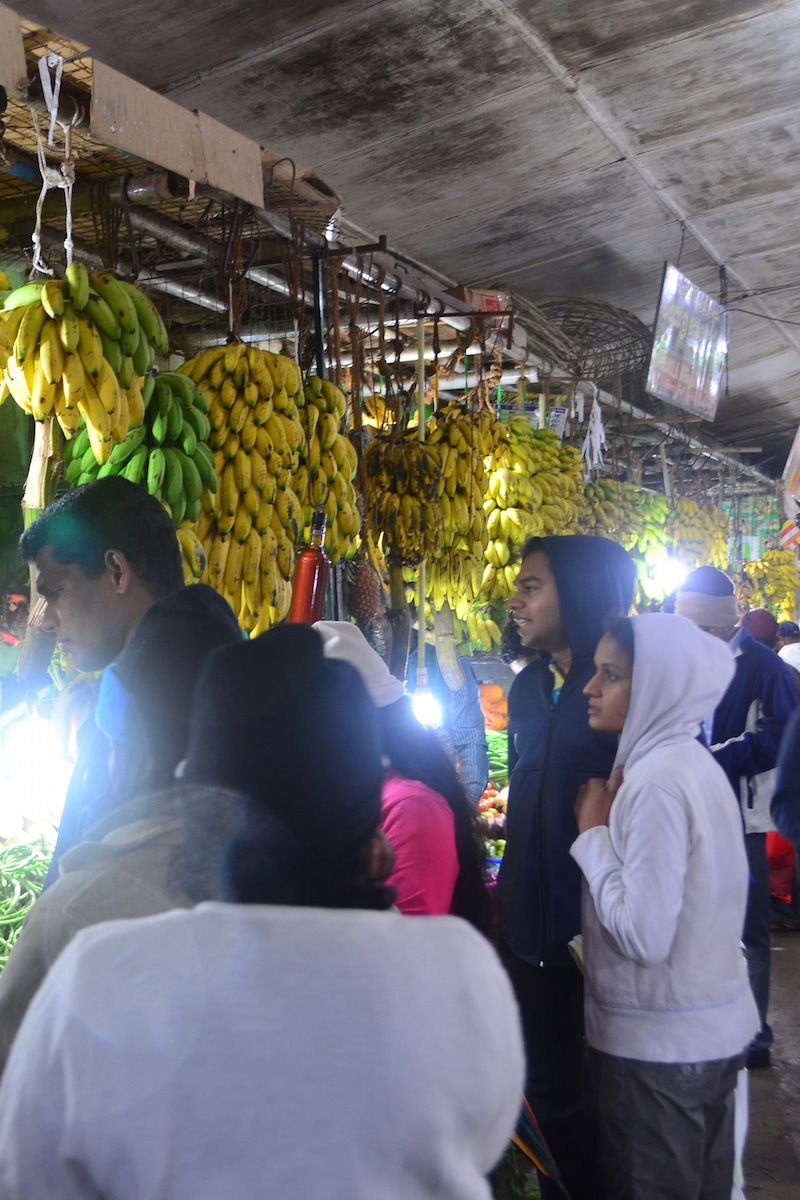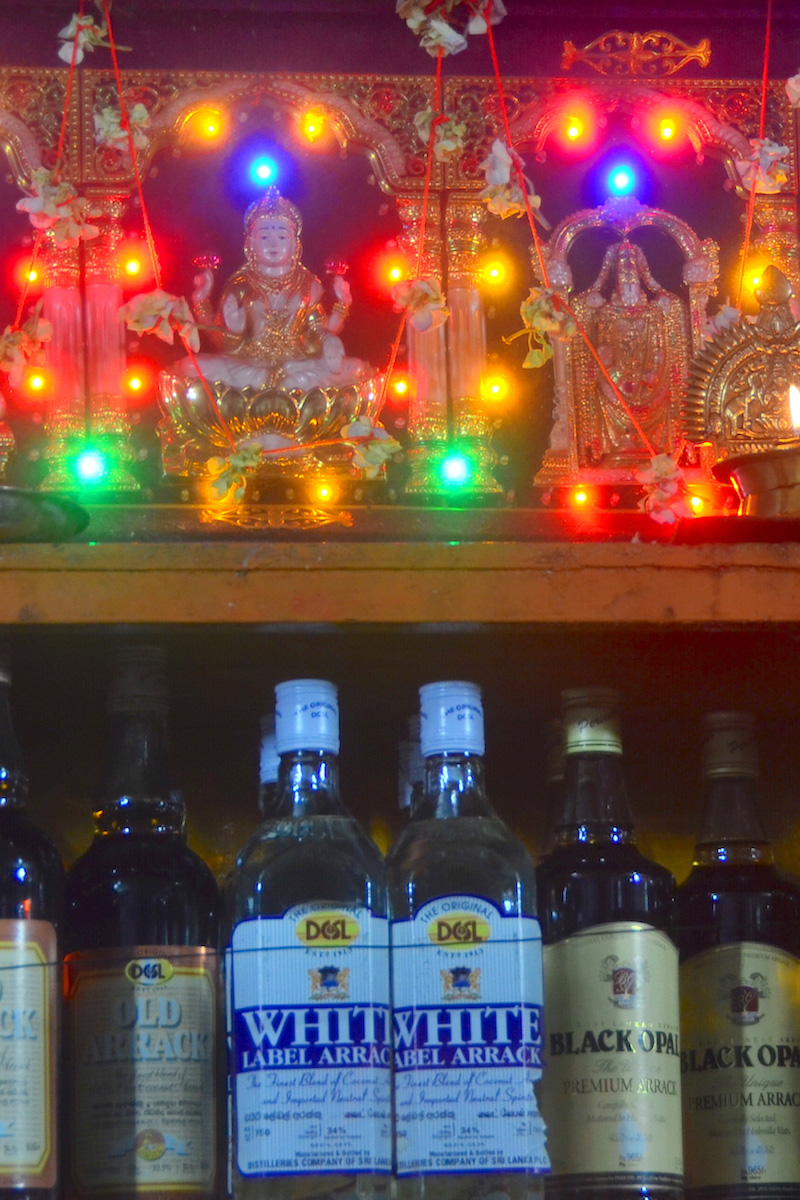 I'm told there are a couple of nice things to see in the vicinity of N.E., such as a lake and a botanical garden, but extremely poor weather during my visit prevented me from doing much exploring, save for walking into one of the aforementioned wine stores and trying to haggle a bottle of Carlo Rossi for less than 15 USD (and failing miserably).
How Many Days Should You Spend in the Sri Lanka Tea Country?
The Sri Lanka tea country takes a while to reach; for this reason alone, I think you need to spend at least a couple of nights in Nuwara Eliya to allow for at least a full day of sightseeing. You can split this between a tea plantation and a couple of the waterfalls, allowing for a night and potentially the next morning in Nuwara Eliya town before riding the train back westward.
I'd probably advise against spending longer than a few nights here, however, as beautiful a part of the country as it is. That's because Sri Lanka's so-called "high country" is very cold and wet! This is a good thing, from the perspective of tea production, but can really be a bummer for travelers. Not to mention, if you come here after exploring the lower, hotter, drier parts of Sri Lanka, it could actually make you sick!
Other FAQ About the Sri Lanka Tea Country
Where is Sri Lanka tea country?
The Sri Lanka tea country is centered around the town of Nuwara Eliya, located in the high mountains of the country's south-central interior. It is because of this location and elevation that this part of tropical Sri Lanka is so cool and temperate it's sometimes called "Little London."
Is Sri Lanka known for tea?
Sri Lanka is known for tea, in more ways than one. The island's former named, "Ceylon," is synonymous with a very famous kind of black tea. Moreover, in the era of mass tourism, travelers to Sri Lanka almost always want to visit the island's tea-producing area.
Which country introduced tea to Sri Lanka?
In spite of tea seeming an inextricable part of Sri Lanka's identity, it's actually not indigenous to the country. Rather, it was only in 1824 that the British introduced tea plants in Sri Lanka (this was also around the same time they planted them in Himalayan India).
The Bottom Line
Seeing the Sri Lanka tea country will be one of the most fulfilling parts of your two weeks in Sri Lanka. Whether you simply see a Sri Lanka tea planation or branch out into other activities, such as trekking to waterfalls or exploring Nuwara Eliya town itself, you'll enjoy your journey to Sri Lanka's up-country, if only fool the cool air that's so elusive on the rest of the island. Make your trip to Sri Lanka extra special when you hire me as your Travel Coach.