I've visited Myanmar twice as of June 2022: In 2010; and then in 2016. As I wrote last January, Myanmar became at least half-a-century more modern during the six years between my first and second visits, particularly when it came to transport.
This was mostly a good thing, since I didn't have a long time to spare on my second trip, but I craved slower travel for certain experiences. Namely, a slow boat down the Irrawaddy River between the city of Mandalay and Bagan, which is famous for its 2,000 temples.
FAQ About Riding a River Boat from Mandalay to Bagan
What can you see on the way from Mandalay to Bagan?
Although there are many dramatic temples and Buddha statues during the first hour or so after you depart Mandalay and head down the Irrawaddy River, most of the journey to Bagan is definitely by rural, bucolic scenery, with more people riding bikes—or animals—than any notable architecture. Below, I've posted a collection of photos that gives you an idea of what to expect.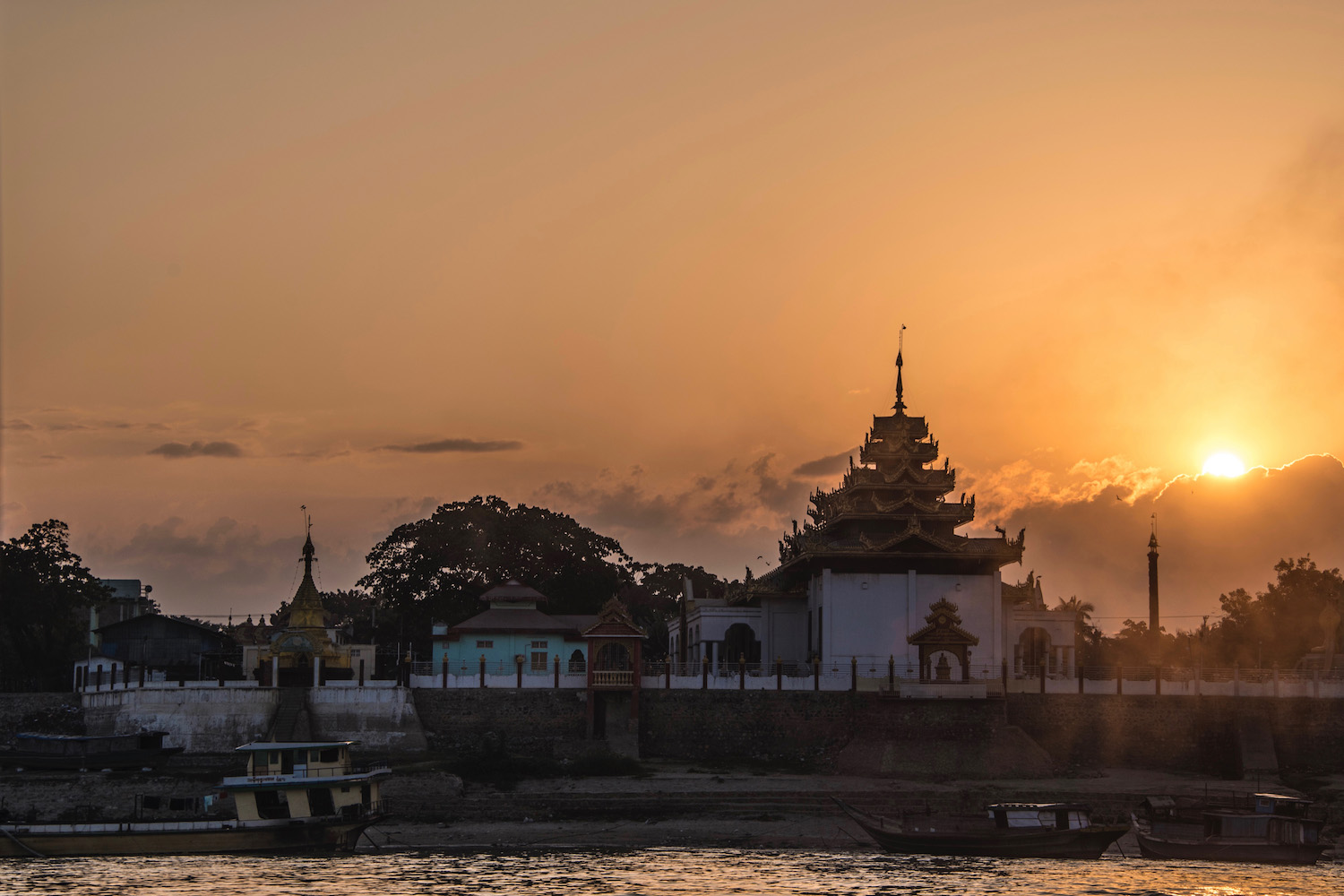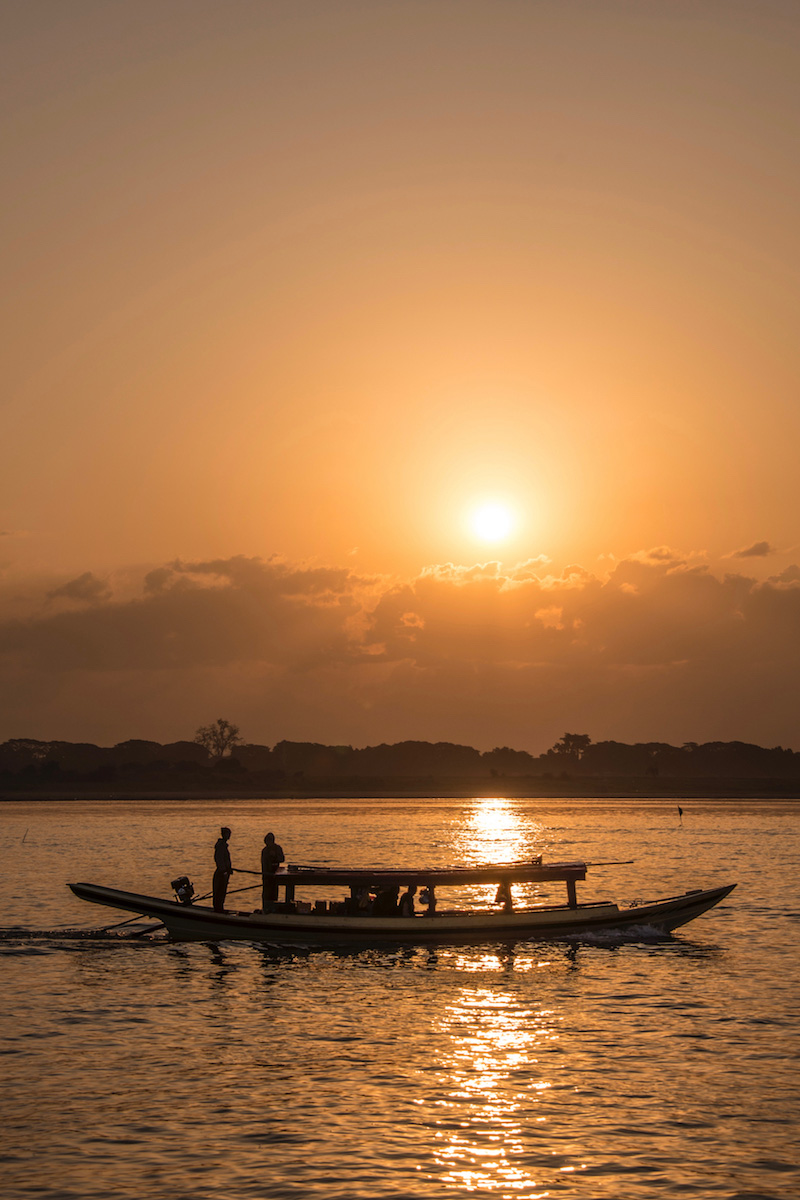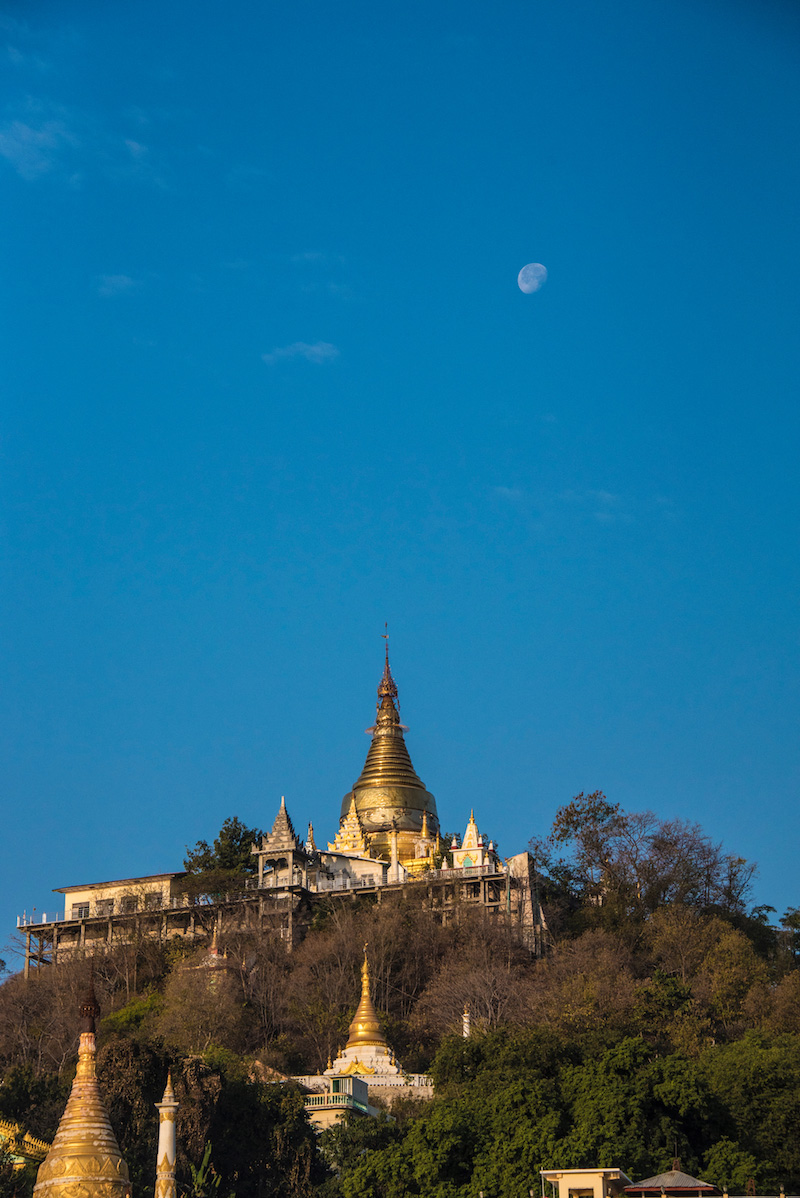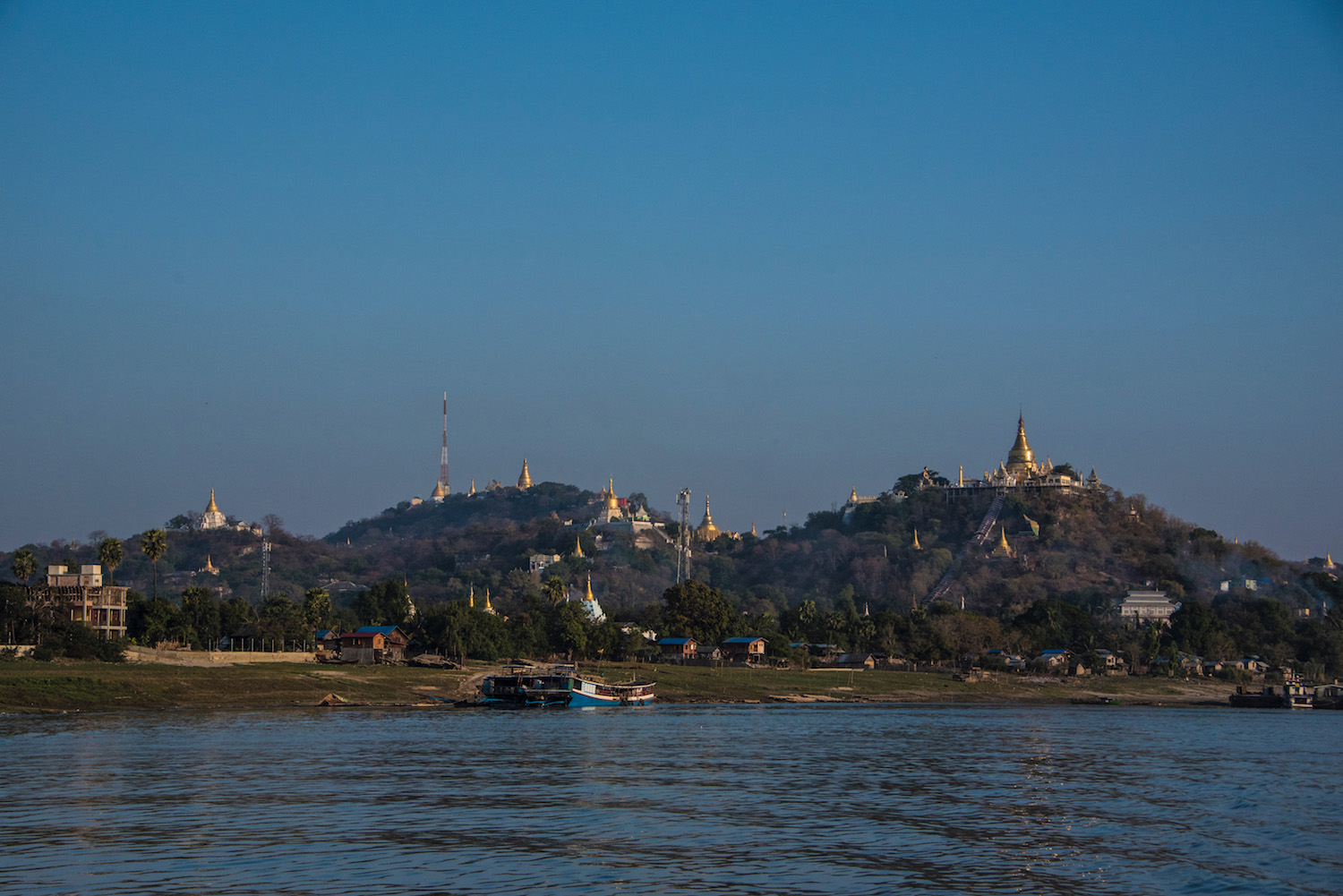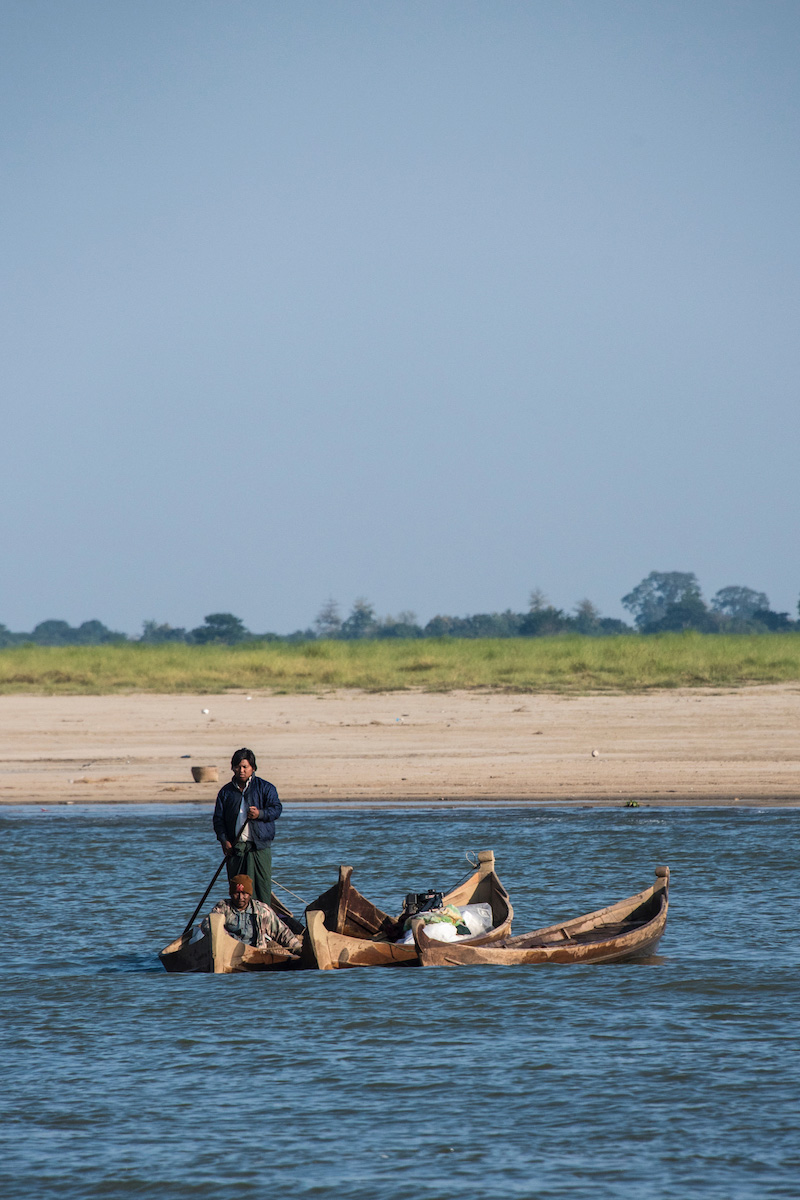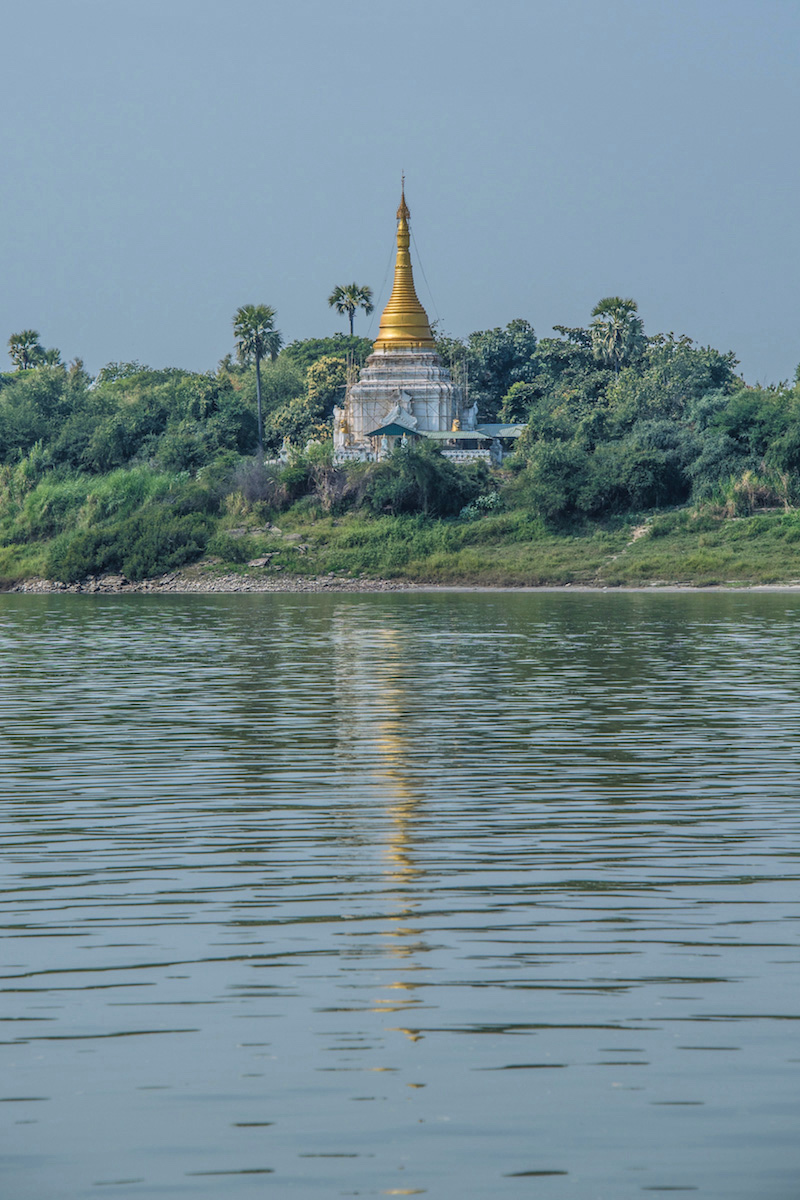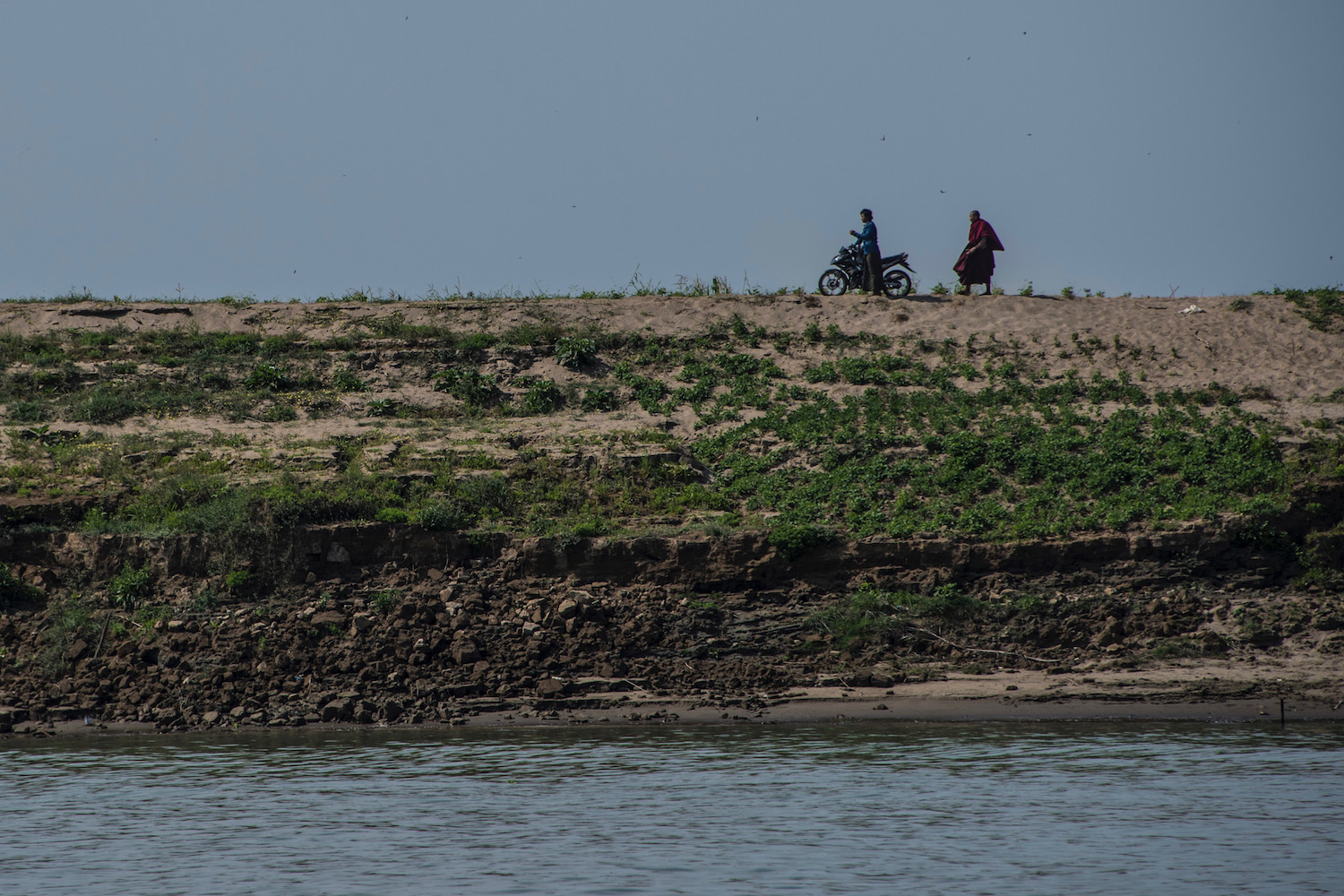 How long does a boat between Mandalay and Bagan take?
The boat to Bagan departs Mandalay just after sunrise (my ticket had 7:00 on it, but my boat left a little late) and arrives just before sunset, which ends up being a journey of 8-10 hours, depending on the amount of current in the Irrawaddy River. Refreshments are available for purchase onboard the boat, while a fresh-cooked lunch is included in the price of your ticket.
How can I book a boat from Mandalay to Bagan?
To book a ticket on the Mandalay-Bagan river boat, visit the MGRG Express website. Note that while a ticket cost $45 as of June 2022, the price is subject to change. Also note that boats do not depart during the month of March, which means that if you plan to travel from Mandalay to Bagan at the time, you will need to go by bus or plane (the nearest airport to Bagan is Nyuang-U).
Other Places to Visit in Myanmar
Myanmar begins along the Irrawaddy River—but it doesn't end there. Prior to arriving in Mandalay, you're likely to visit the city of Yangon. Formerly Myanmar's capital and currently its largest city, Yangon is home to the stunning Shwedagon Pagoda, which is one of the most astonishing religious sites in the world. To get from here to Mandalay, you can take a train or bus.
After Bagan, meanwhile, you have two choices. You could head to Inle Lake, a relaxing (albeit very touristic, at least these days) inland destination or head to the coast. Myanmar has hundreds of miles of coastline, but my favorite place to hit the beach there is the Mergui archipelago, a string of jewel-like islands that evoke what Phuket must've been like 50 years ago.
The Bottom Line
In spite of how quickly—and for the better—Myanmar's infrastructure is developing, a slow boat ride down the Irrawaddy River from Mandalay to Bagan is a delightful throwback to days gone by. It's also a relaxing way to travel in a country where getting around is usually anything but. Unless your itinerary is extremely rushed, this is an essential part of any trip to Myanmar. Speaking of Myanmar itineraries, consider hiring me as your Travel Coach and letting me plan yours!