My trip to Washington DC started out shitty—literally.
"Was this a known issue?" I barked at my Airbnb host (through the phone, thankfully) as I attempted to plunge out whatever had completely clogged the bathtub. "Oh great, the bottom of the plunger wasn't clean and now there's fecal matter floating in the water."
He sighed, and uttered my least-favorite phrase in the English language. "There's nothing I can do."
Somewhere in my angry mind, I knew that once morning came, a plumber would come out and have the clog removed in mere minutes. But my natural inclination, as much as I hate to admit it, is to see the glass half-empty, even while I'm standing ankle-deep in a sewage water filling a shower basin far past the halfway mark.
My bad Airbnb luck, however, did not spell disaster for my trip. Quite the opposite, in fact, as you'll see no matter how many days in DC you spend.
Need help planning your trip to Washington DC? Hire me as your
Travel Coach
!
Where to Stay in Washington DC
Clearly, I don't recommend you use Airbnb to find lodging for your trip, regardless of how many days in Washington DC you end up sepnding. On the other hand, the factors that led me to make this choice for myself—expensive Washington DC travel hotels—are difficult to mitigate otherwise, no matter when you make your trip.
On the low end of the spectrum, Hostelling International's HI property is a high-rated boutique hostel, while Kimpton George Hotel is a foolproof choice if you're on less of a budget.
How to Divide Your Days in DC
America's national tourist trap
I don't think this would ever get old, I smiled as I looked down 16th St toward the White House and, beyond that, the Washington Monument. Neither my uncleanliness nor my lack of sleep from the previous night's debacle could wipe the cheesy grin from my face, especially not with the bright blue sky and the bright fall leaves juxtaposed with it.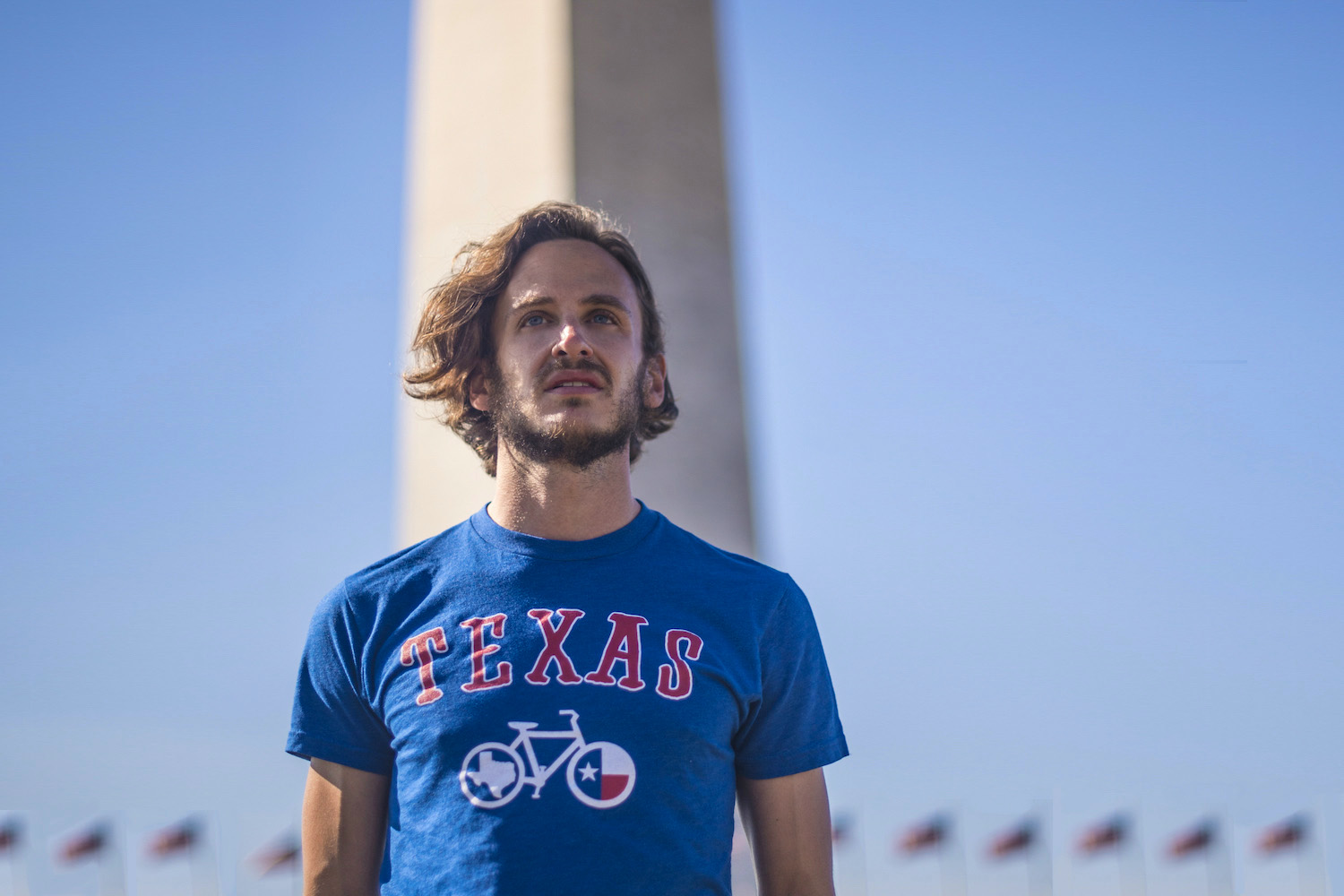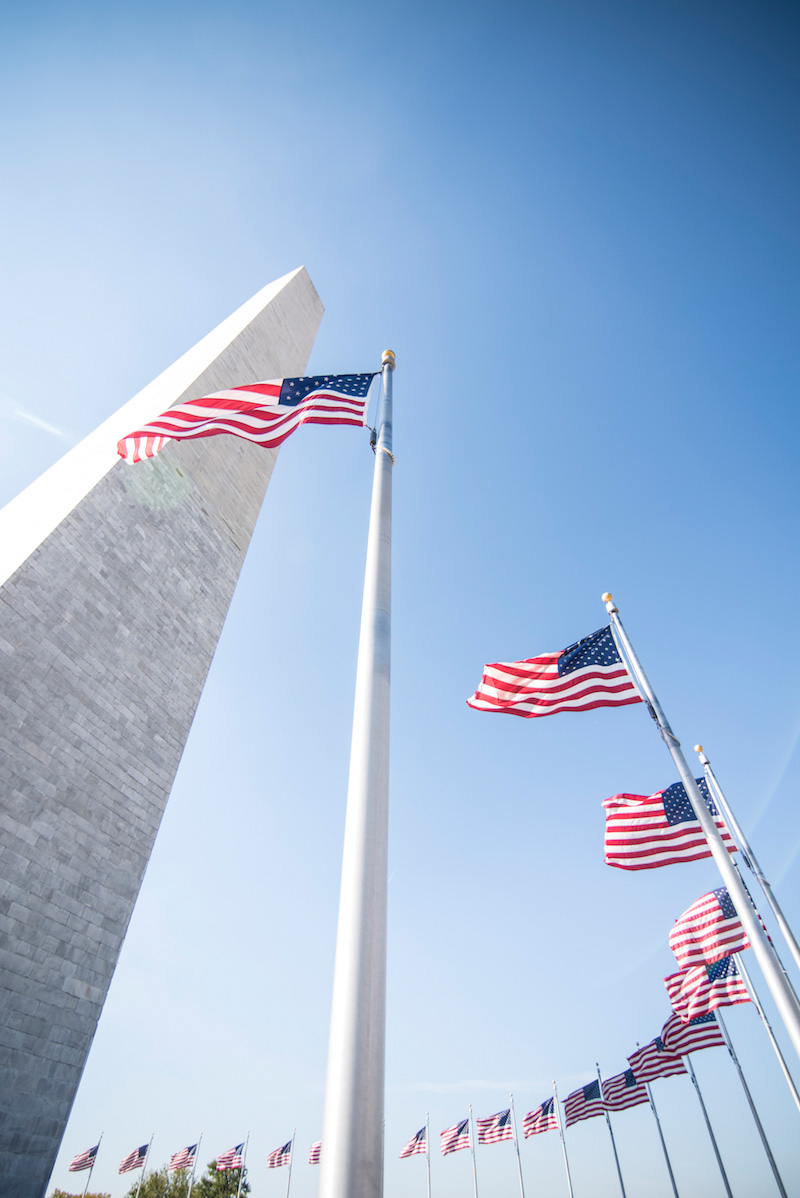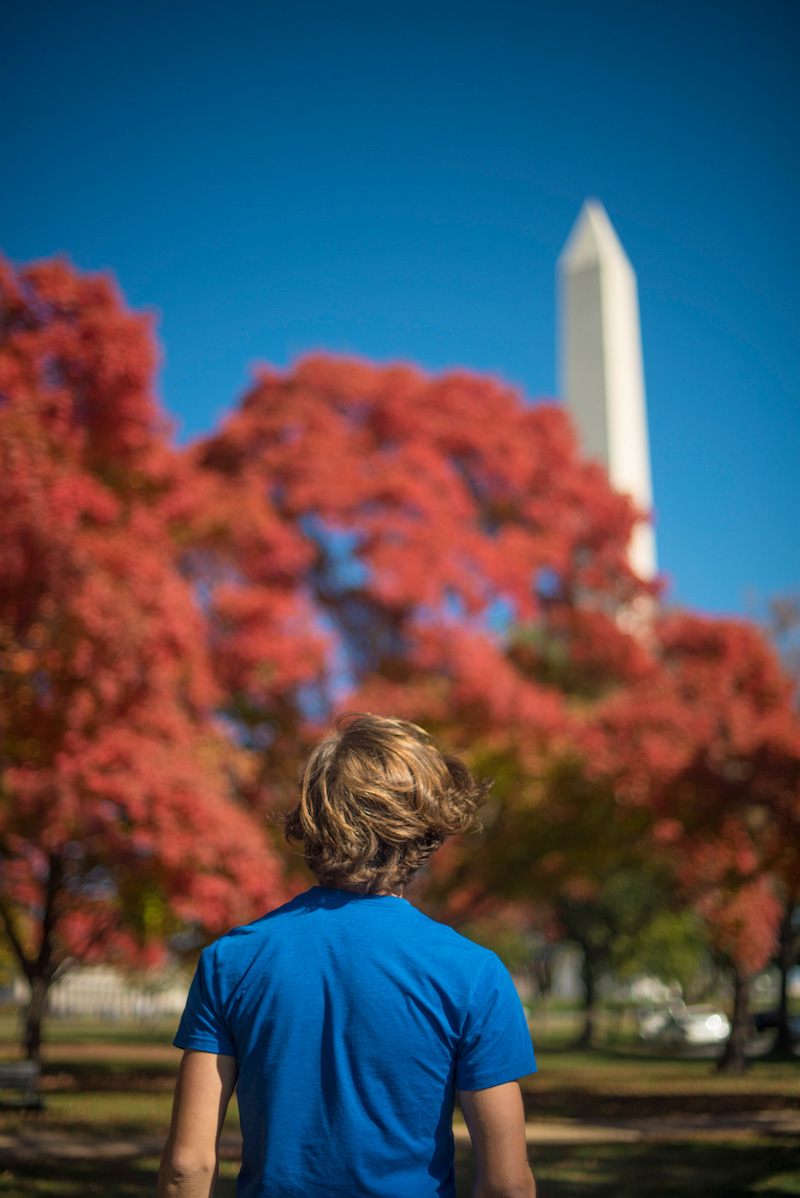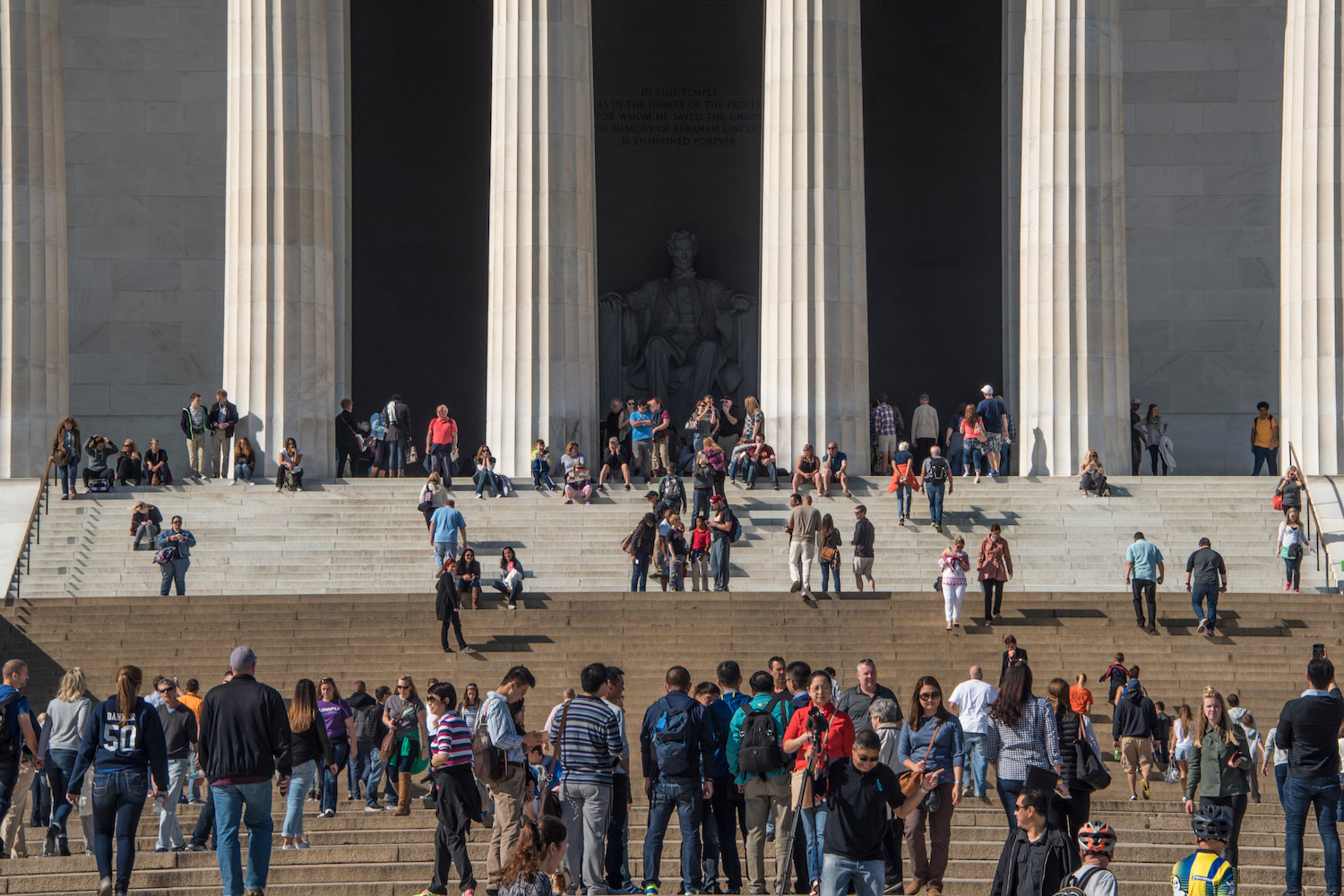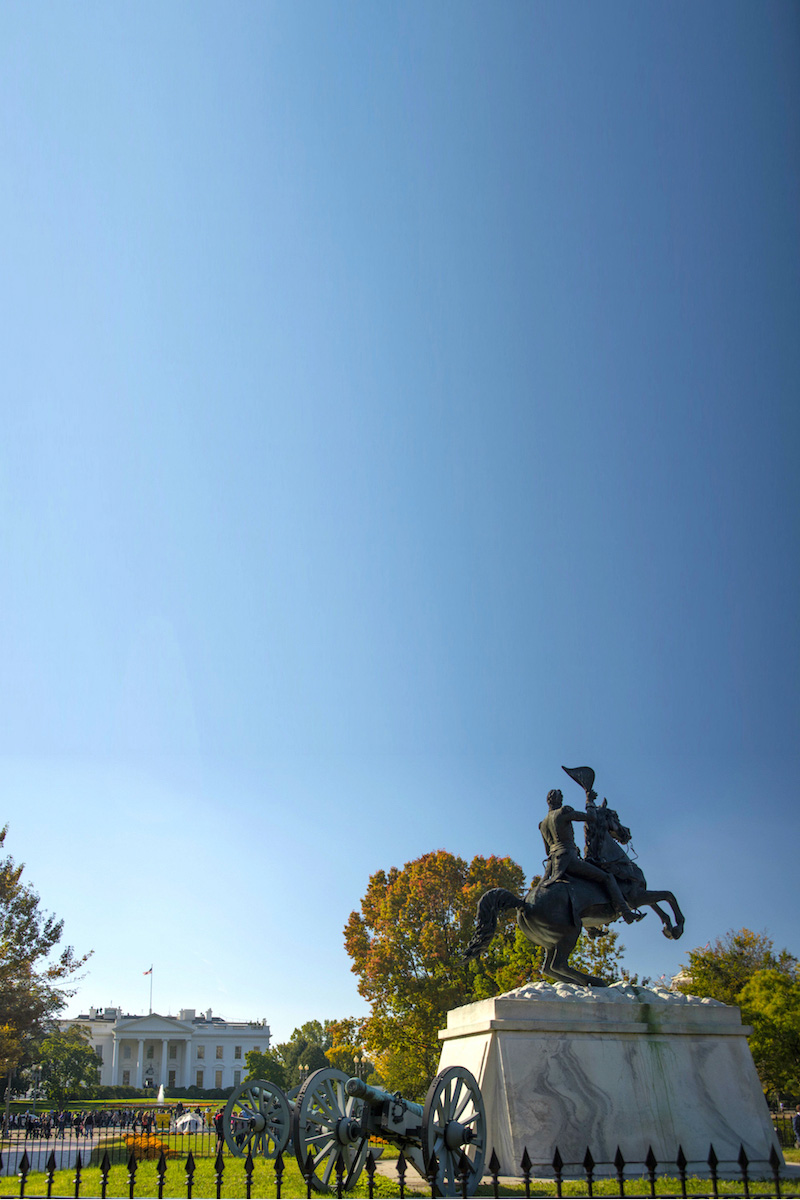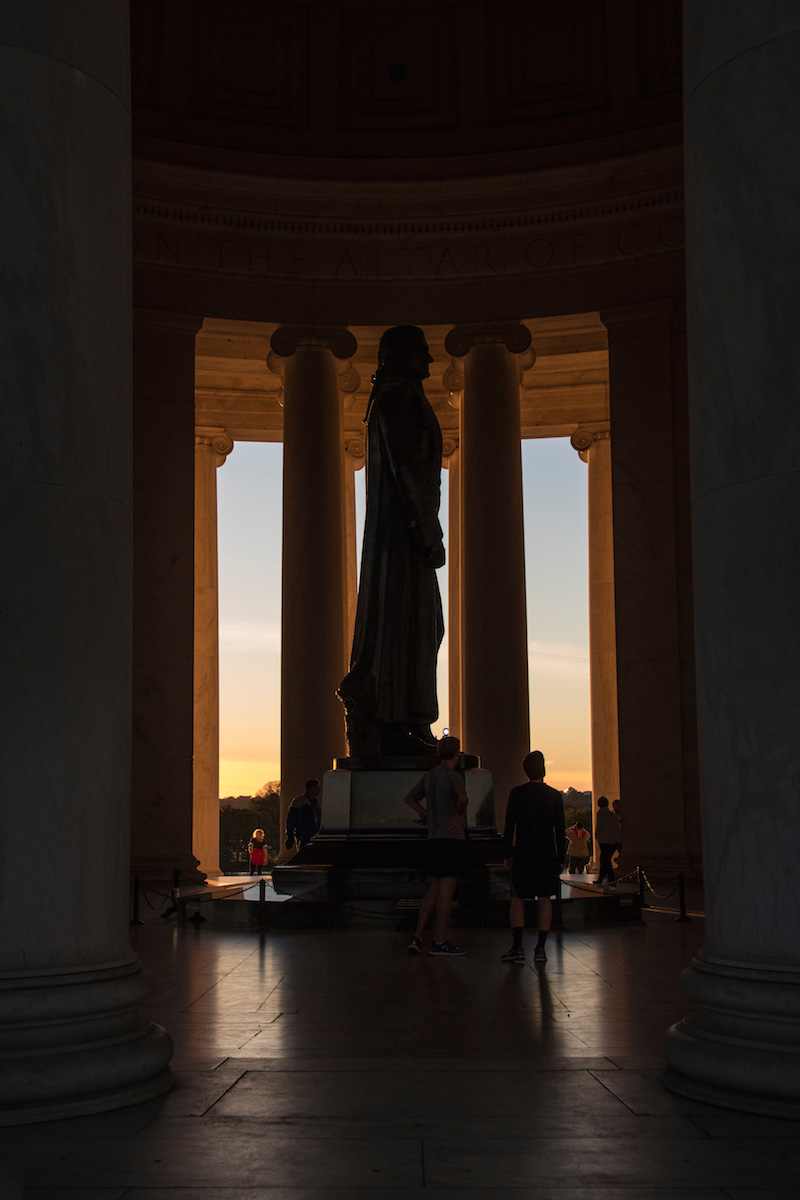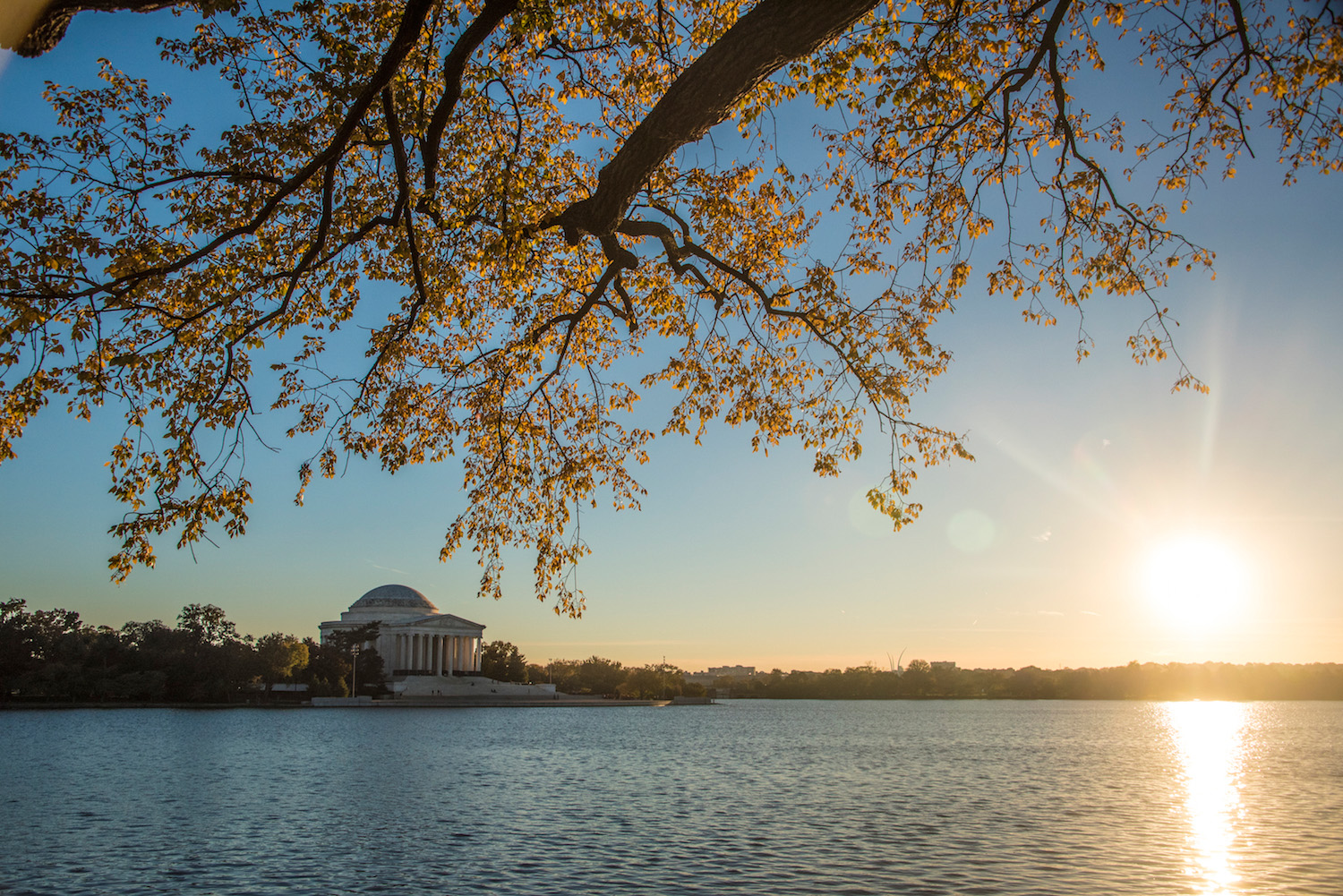 Snapping selfies at the base of the Washington Monument. Whipping past the Reflecting Pool. Attempting—in vain—to cut hordes of tourists out of my shots at the Lincoln Memorial. Capturing the Jefferson Memorial with golden autumn leaves on one end of the frame and a golden sunset at the other. Hearing the "House of Cards" theme music in my head as I snapped a flag-filled shot the U.S. Capitol building after night had fallen.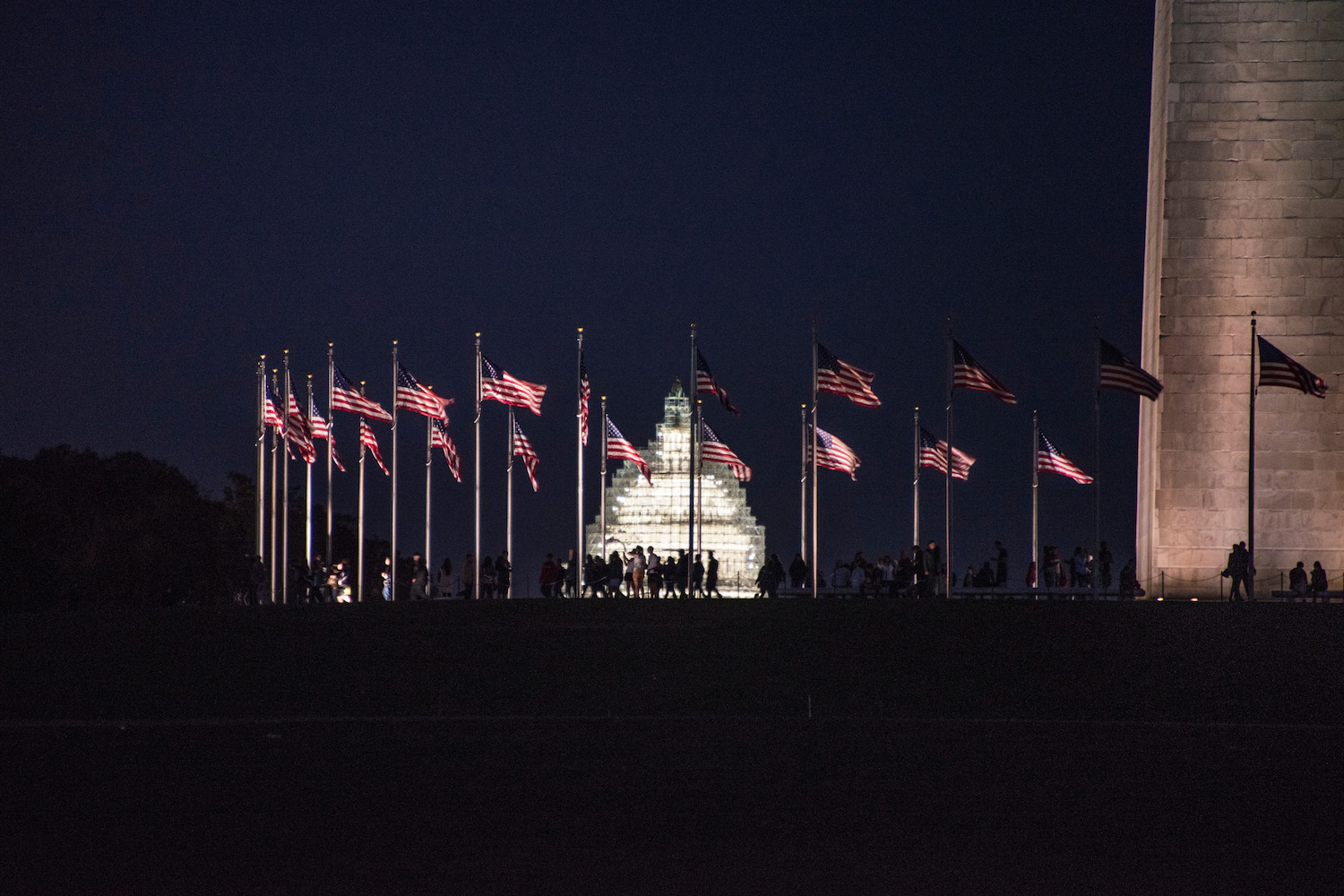 The National Mall area of Washington DC is a textbook tourist trap, unlike perhaps anywhere else I've ever been. But that's the thing about it: In spite of how ubiquitous the sights of My Nation's Capital are, and in spite of how many thousands of other tourists were there to take them in, I could honestly say, even after just one day, that there's nowhere else like it in the world.
A beautiful day in the neighborhood(s)
"I was going to take you a different Ethiopian restaurant," Paige, whom I'd met on my March trip to Thailand and promised to connect with if I was ever in the DC area, explained as we walked into the empty Chercher eatery. "But apparently, it's gone downhill since the last time I was there. This place is supposed to be the most authentic in town."
I looked out the window toward the colorful street below me. "I'm just shocked there's an Ethiopian neighborhood here, or anywhere outside of Ethiopia, really. How random and delightful!"
We weren't actually in Little Ethiopia, I would soon learn, which is to say that 'Little Ethiopia' was quite spread out and loosely defined. But from the moment I tore off a piece of fresh injera bread and began attacking the mixed meat-and-vegetable platter in front of us, I no longer cared.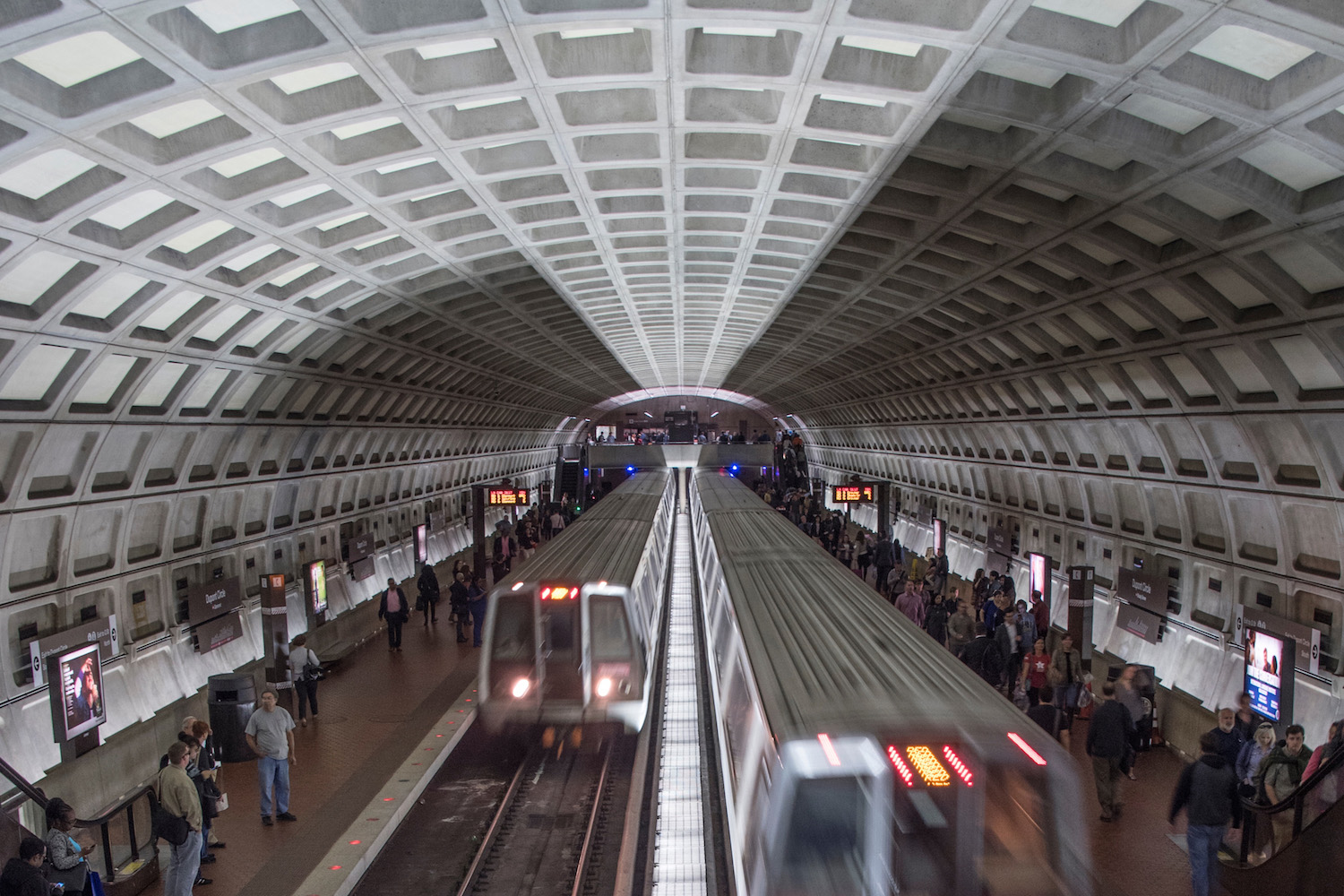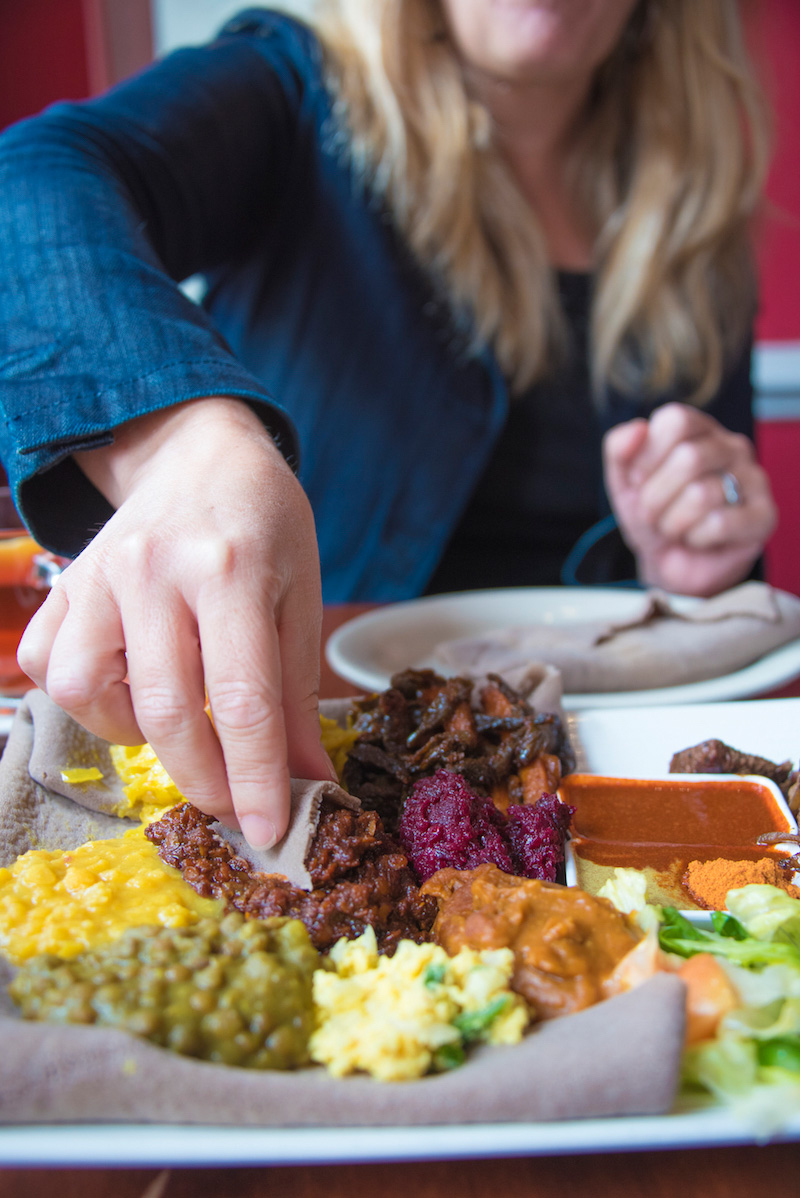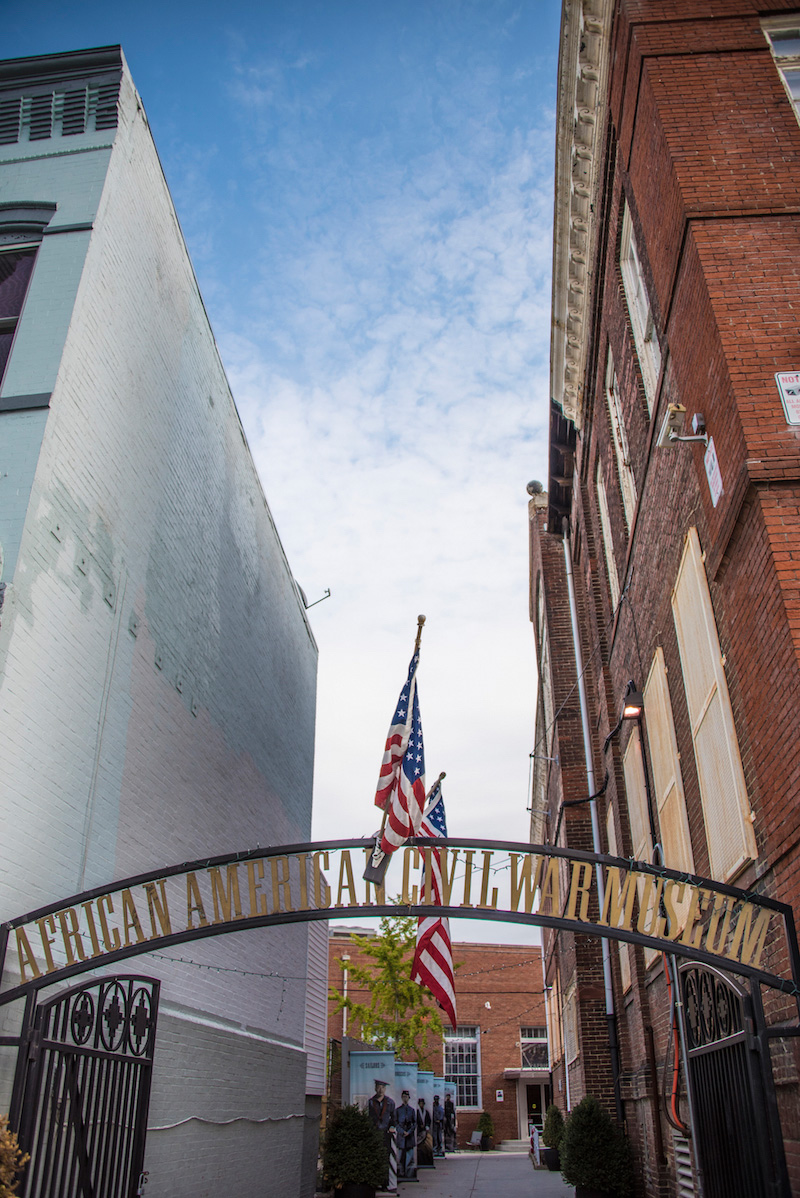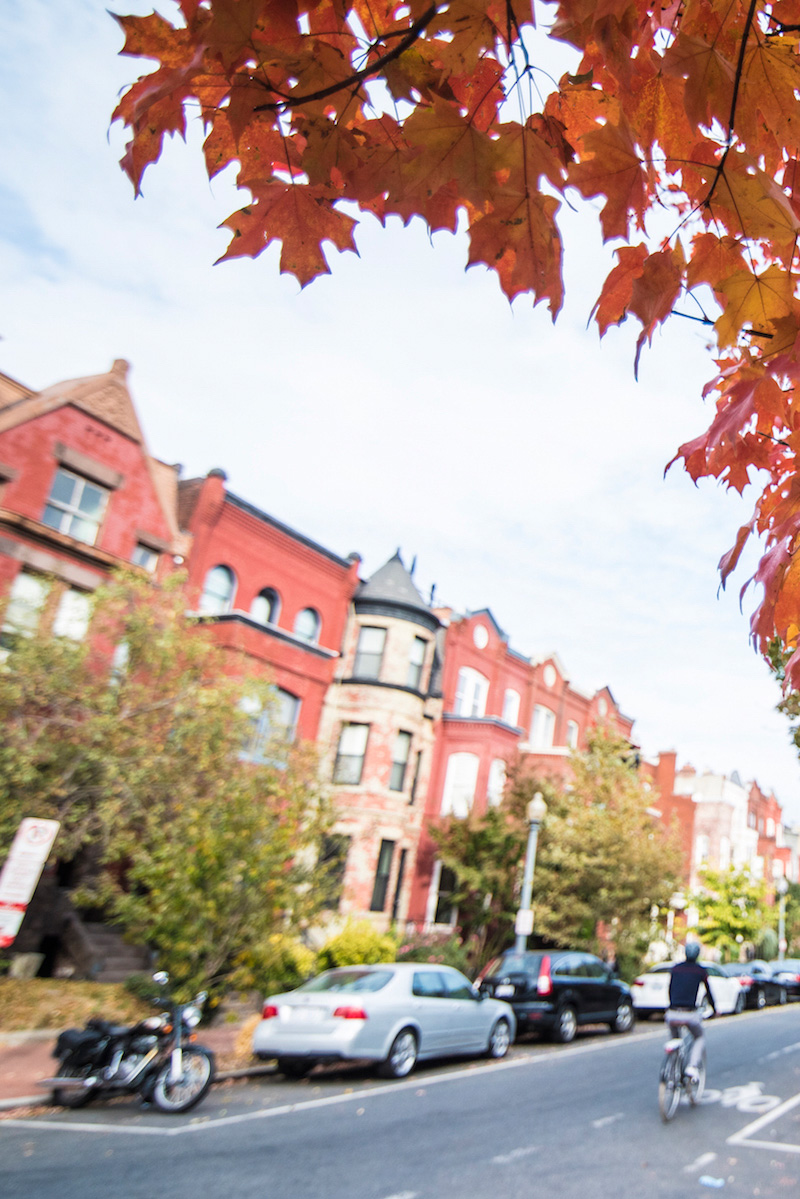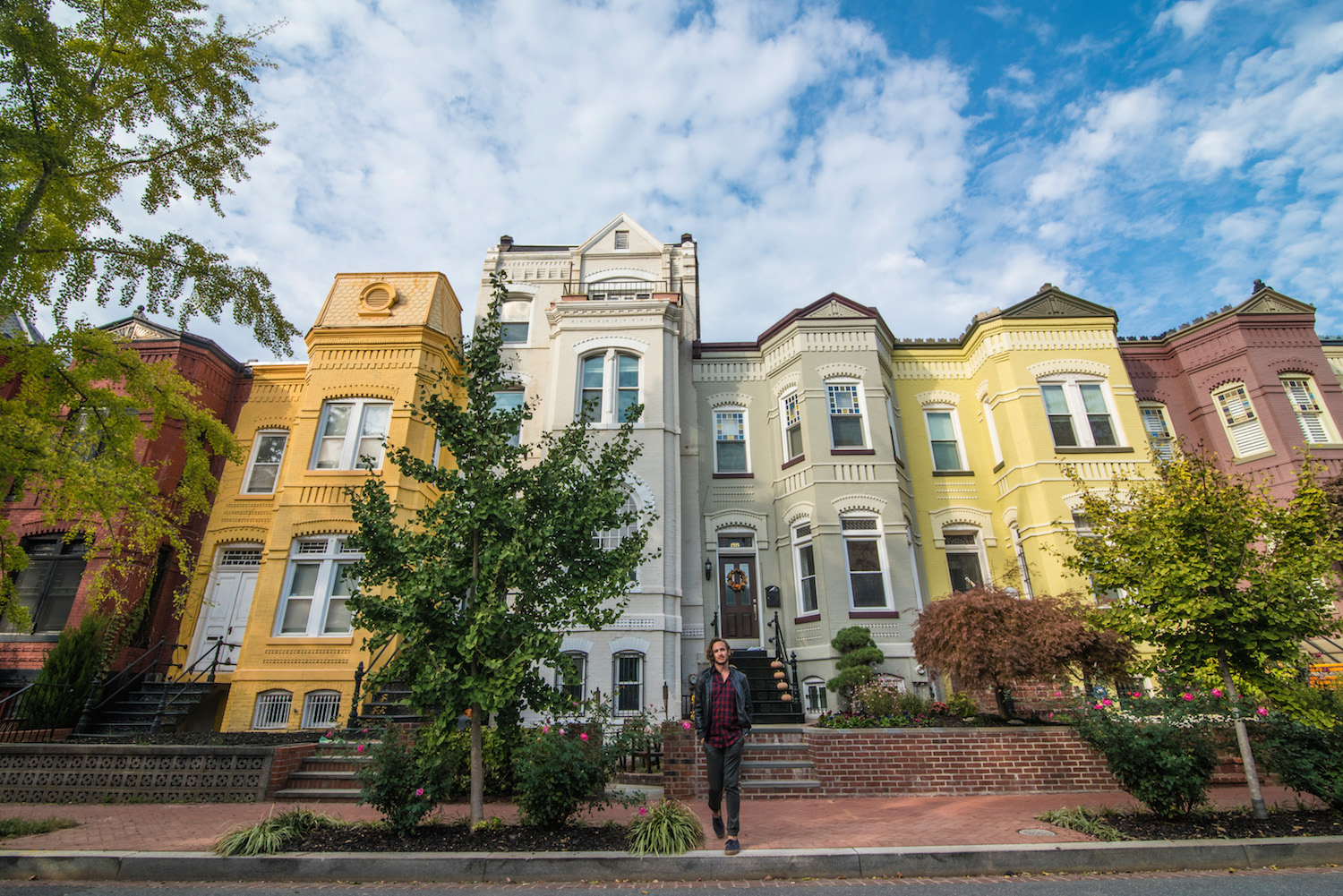 After lunch, Paige was kind enough to show me around U Street, a historically black area of D.C. whose boundaries are better agreed upon than those of Little Ethiopia. Our walk took us past one of Duke Ellington's houses, to the historical Howard Theater, then to the hidden—but impressive—African-American Civil War Museum.
I felt bummed saying goodbye to Paige—reunions like this one are never long enough—but delighted as I headed west back toward Dupont Circle. The morning clouds had lifted to reveal skies almost as vibrant as the row houses I was walking past, and although I would likely remain full from my East African lunch until at least the next morning, I was still hungry to explore more of DC's neighborhoods.
The great indoors-ish
If there's one lesson my days in Washington DC reinforced, it's that the sun is always shining above the clouds—you just have to wait for them to dissipate.
Indeed, although my first two nearly-perfect days in DC should've had me expecting the second coming for my third, the weather forecast—rain all day—made me strangely pessimistic as I headed into Georgetown to meet Waleed, a longtime Instagram follower of mine, for cupcakes and coffee with a decidedly colonial backdrop.
But by the time we had strolled all the way back up to Embassy Row, which I'd explored the evening before with Greg, another Leave Your Daily Hell reader, I could already see flecks of blue peering through the overcast. I arrived at the Smithsonian Museum of Natural History—in whose waterproof confines, truth be told, I'd expected to spend most of my third day in DC—to meet Victoria, for whom I planned a trip Southeast Asia earlier this year, and it was legitimately sunny.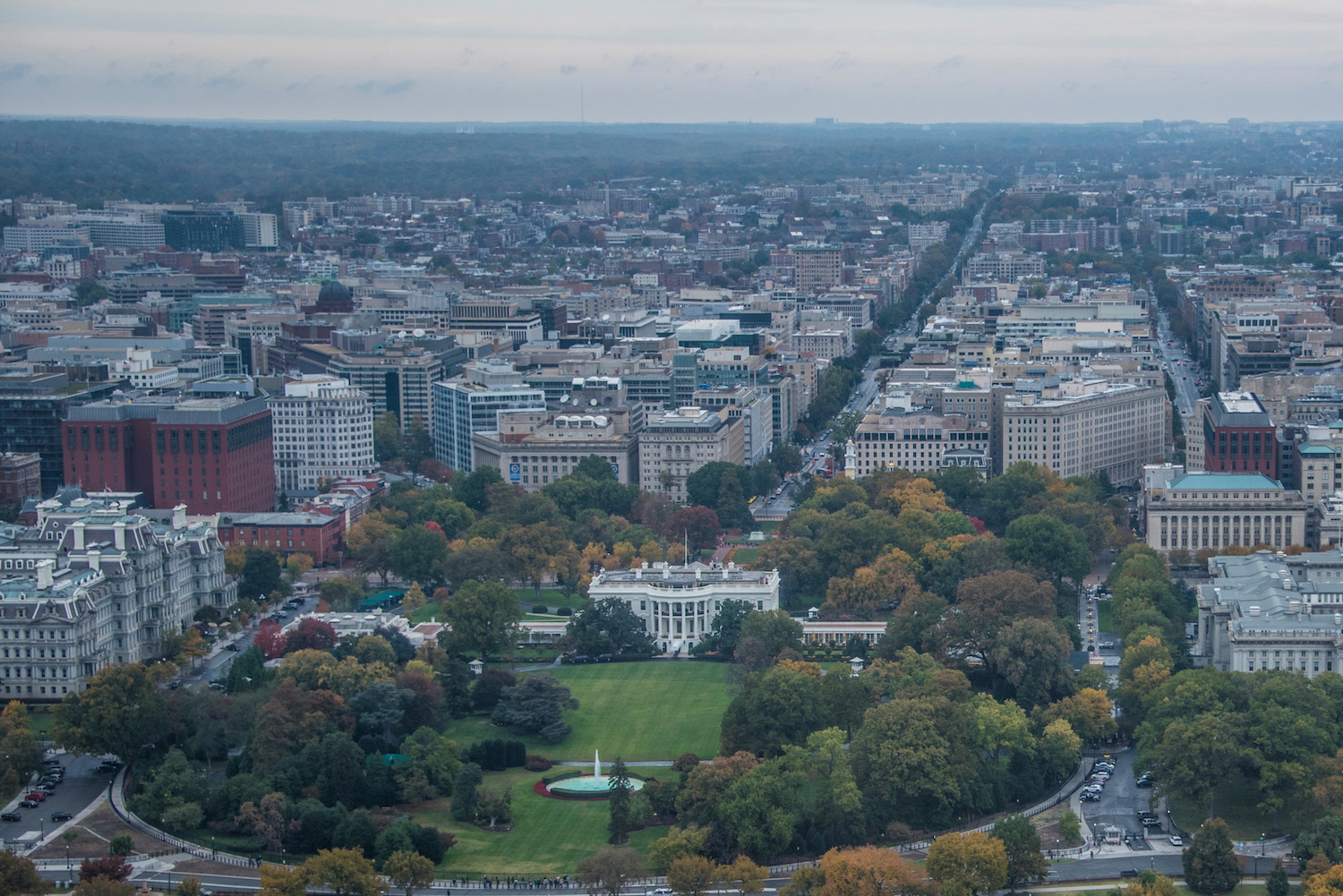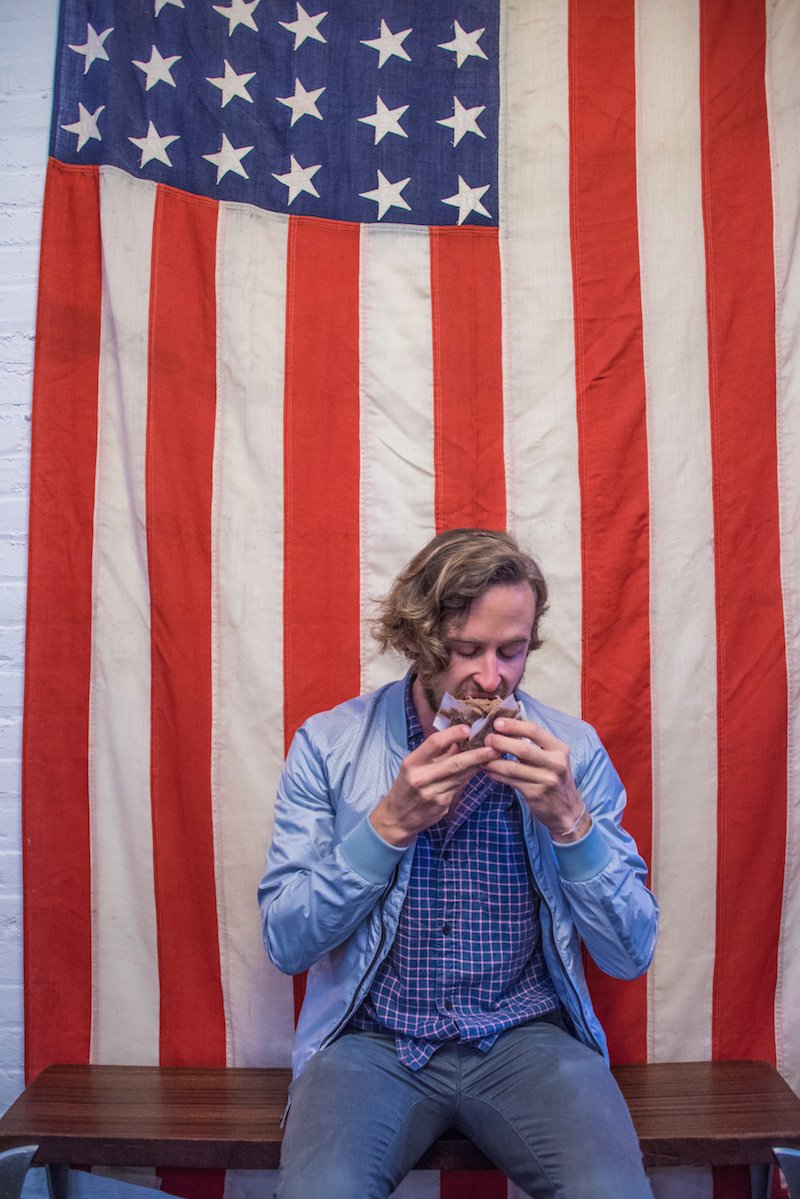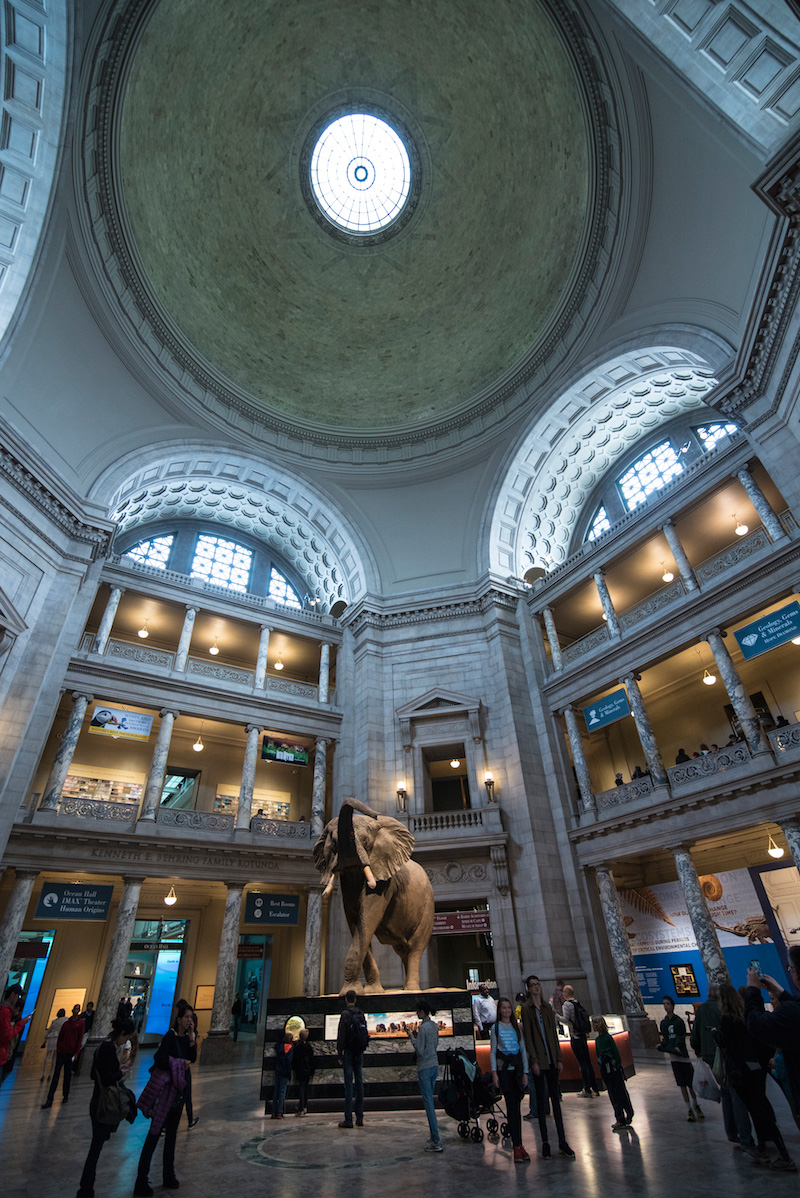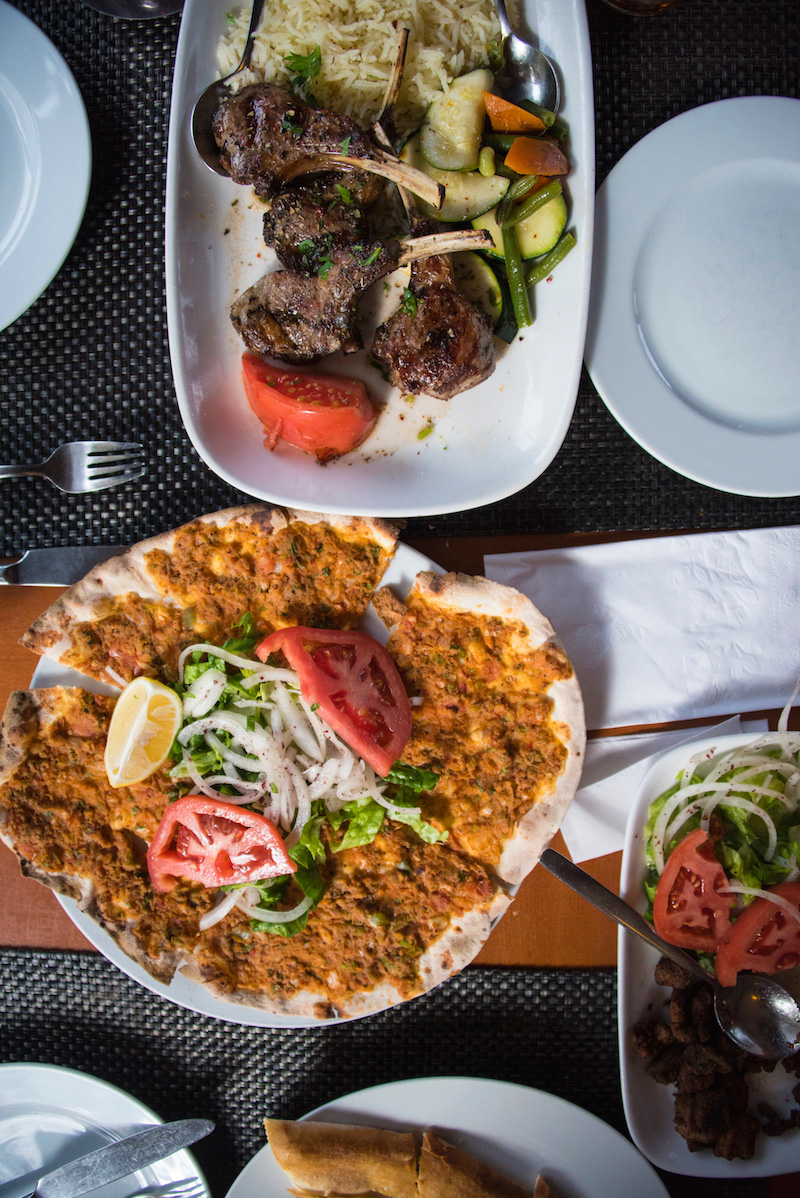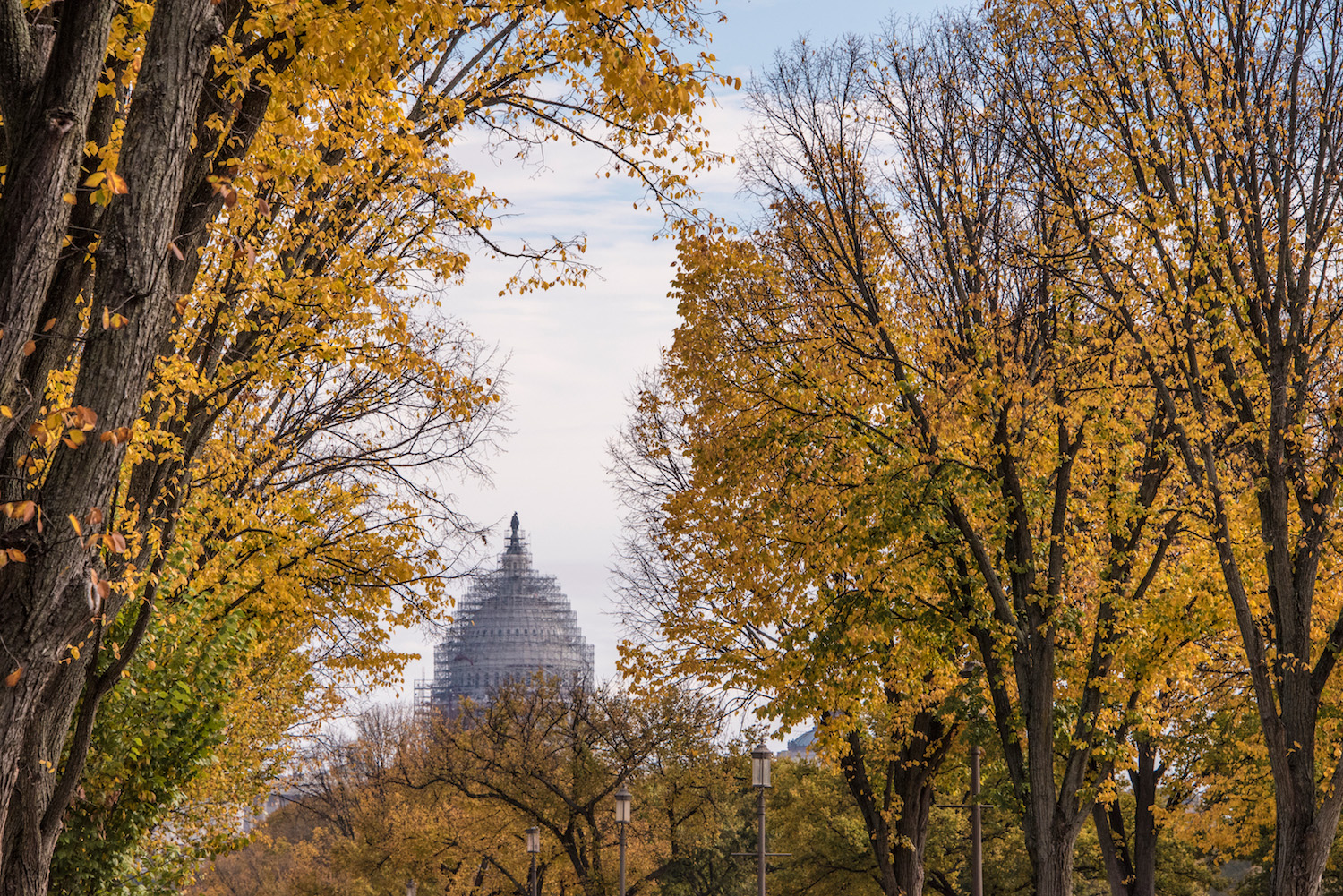 "I didn't think this day—this trip—could get any better," I explained to Burcu and Gizem, who'd worked tirelessly to bring myself and 30 other bloggers to Istanbul back in May, as I tore into what I'd told are the most tender Turkish-style lamb shops this side of the Bosphorous, and the three of us reminisced on our adventures together, and day-dreamed out loud about the ones we wanted for the future. "But the two of you have proven me wrong."
The two of them, yes, but really everyone I met that day. I mean, I write this blog because I want to inspire other people to travel, but on my final day in DC, it was me who was inspired: By the unbelievable accomplishments of my young readers; the passion of my Turkish friends for their homeland, and how it managed to transfer over to every single person who went on the trip with us; and indeed, by Washington DC itself.
I was content as I stepped onto the plane, but I was also wistful. I want to hope for days full of love, instead of fearing bathtubs full of shit, I vowed to myself as the lights of the District disappeared into the darkness behind the speeding jet. I want to be the person I felt like when I was here.
Is Washington DC Worth Visiting?
As you'll probably be able to tell reading my blog, I'm not a huge fan of domestic travel in the US. I'm also not very fond of the US government, although that may be less initially obvious. Not to get distracted with political talk or shit-talk: I bring all this up to say that DC greatly impressed me, even being someone for whom it isn't an obvious tourist destination.
Much of this was DC's unique cityscape. Without high rises to block them out, the various national monuments seemed even more impressive and consequential. I was also impressed by how diverse the city is, how easy it is to get around on foot and by public transport and the dining and nightlife scene. No matter how many days in DC you decide to spend, I have a feeling you'll be at least as impressed as I was.
Other FAQ About Visiting Washington DC
How many days do you need to spend in Washington DC?
When I originally wrote this post, I assumed most travelers would spend around three days in DC. This allows you to spend a day seeing main tourist sights, one exploring DC's diverse neighborhoods and a third at your leisure, be that enjoying the Tidal Basin and other nature, or going on a day trip to Alexandria or other nearby destinations.
Is 3 days in Washington DC enough?
3 days is more than enough to see all of DC's core attractions. You can spend a full day seeing main attractions like the Lincoln Memorial, Washington Monument and White House, plus a second discovering different areas of DC, such as Georgetown and Dupont Circle. Day three is up to your leisure!
Is DC expensive to visit?
DC is very expensive, even compared to other cities on the US east coast. Between accommodation, meals, attraction tickets and transportation, you should plan to spend no less than $200 per person, per day, based on double occupancy in a three-star hotel. Backpackers may be able to get by for slightly less, while staying in luxury accommodation can increase your costs significantly.
The Bottom Line
The trick to how to optimize your Washington DC travel itinerary is not finding enough things, but whittling down all the amazing sights and sounds the city offers. From architectural wonders like the U.S. Capitol and White House, to delicious cuisine in exciting ethnic neighborhoods, to seasonal spectacles like fall leaves and spring cherry blossoms, our nation's capital is just waiting to be enjoyed, no matter how many days in Washington DC you end up spending. Want to take your trip to the next level? Hire me as your Travel Coach!