Who wouldn't want to visit Salvador, Brazil? The only thing better than its stunning sea views is the warmth of Baiana culture.
Which is not to say that Brazil's most underrated coastal city is merely a pretty face, nor is the complexity of its Afro-Latino culture something you can fully appreciate in less than a week. With this being said, if you're planning to visit Brazil soon, I'd encourage you to consider adding Salvador to your itinerary.
No matter how many days you plan to spend in Salvador, or when you expect to visit, the tips I'm about to share with you are as close to evergreen as you'll find online (as much as one can use the word "evergreen" in an article about a city deep in the tropics!).
Where to Stay in Salvador
As a general rule, no matter how many days in Salvador you have, I recommend staying in the historic Pelourinho district. In addition to being convenient and beautifully ornate, it's home to some of the best hotels in Salvador. On the lower end, Hotel Villa Bahia is perfect for backpackers, as well as families on a limited budget, while Fera Palace Hotel is ideal if you're able and willing to splurge.
It should go without saying that this is a romantic part of the city—if you haven't yet started browsing oval engagement rings, I'd recommend doing so before you head south. Already married? Salvador is also a great place to celebrate an anniversary. For single people, meanwhile, it has an active a bar and nightlife scene as anywhere else in Brazil, which makes it a great place to score a date.
My Favorite Things to Do in Salvador
Go old school in Pelourinho
Although the historic Pelourinho district is resplendent these days, its past its less than beautiful. As you look out upon the iconic Church of Our Lady of Ajuda, be mindful of the fact that this was once the hub of the Brazilian slave trade, and was in fact that sight of inhumane slave auctions.
See the sea—and dive into it
One of my favorite parts about spending 3 days in Salvador is the abundance of Vitamin Sea—and I'm not just talking about the bountiful ocean views everywhere, although those are nice. Some of my favorite places to take a swim in Salvador include Boa Viagem Beach, and Praia do Flamengo.
Discover local flavor
Brazilian food, in general, is highly underrated, and the food in Salvador is no exception. My personal favorite thing to eat in Salvador is moqueca, a savory stew made with freshly-caught seafood—is there a better way to capture the local flavor of Salvador than this? Other options include vatapá curry and one of the most delectable varieties of Brazilian tapioca.
Get away to Itaparica
One of the advantage of spending 3 days in Salvador (as opposed to just one or two) is the opportunity to take a day trip. Of these, my favorite is probably Itaparica, a gorgeous island just off the coast of the mainland, which is accessible via a short ferry ride. Notably, it's more convenient than the more popular Morro de São Paulo.
Or farther afield in Bahia
Which is not to say you need to get on a boat if you want to get out of Salvador's city center. Some travelers simply board a bus bound for Arembepe, whose swaying palms provide perfect shade for sunbathers, and welcome surfers riding in on its legendary waves. Praia do Forte, meanwhile, is home to a sea turtle sanctuary.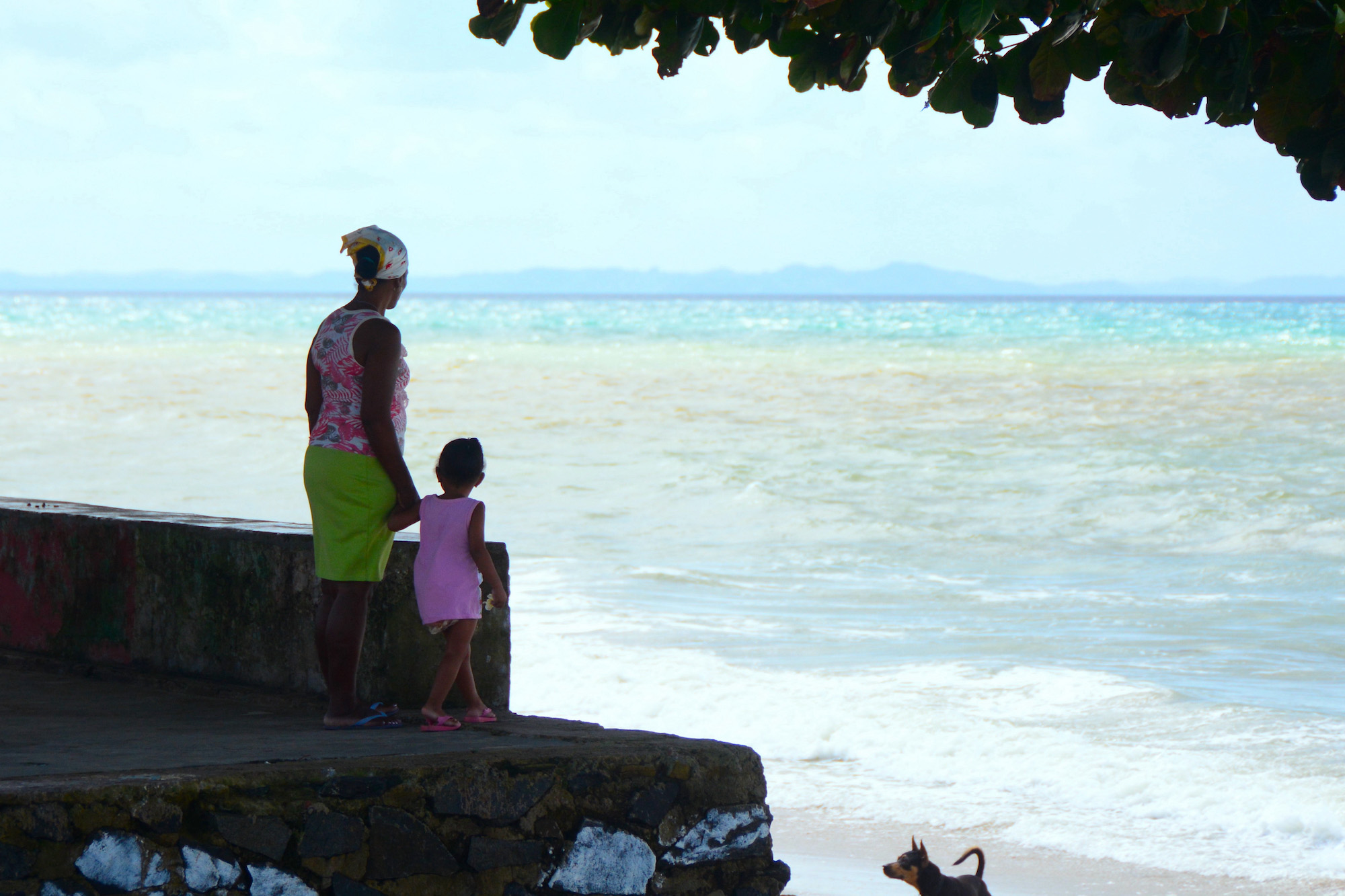 Is Salvador Worth Visiting?
Salvador impressed me—and I say that as someone who was agnostic about visiting before I went. As a travel blogger, I almost saw it as a notch I needed to put in my belt in order to gain credibility about travel in Brazil. However, between the city's gorgeous historical architecture, its delicious food and its vibrant Afro-Brazilian culture, Salvador not only humbled my ego, but delighted my soul.
To put it another way, 3 days in Salvador is not really a big investment of time or money, particularly if you're already going to be in Brazil. Even if you don't love Salvador quite as much as I did, the color and cuisine alone are worth the relatively short flight from Rio or São Paulo. Plus, if you're taking a longer trip that covers the entire length of Brazil, Salvador is a natural stopping point between destinations north and south.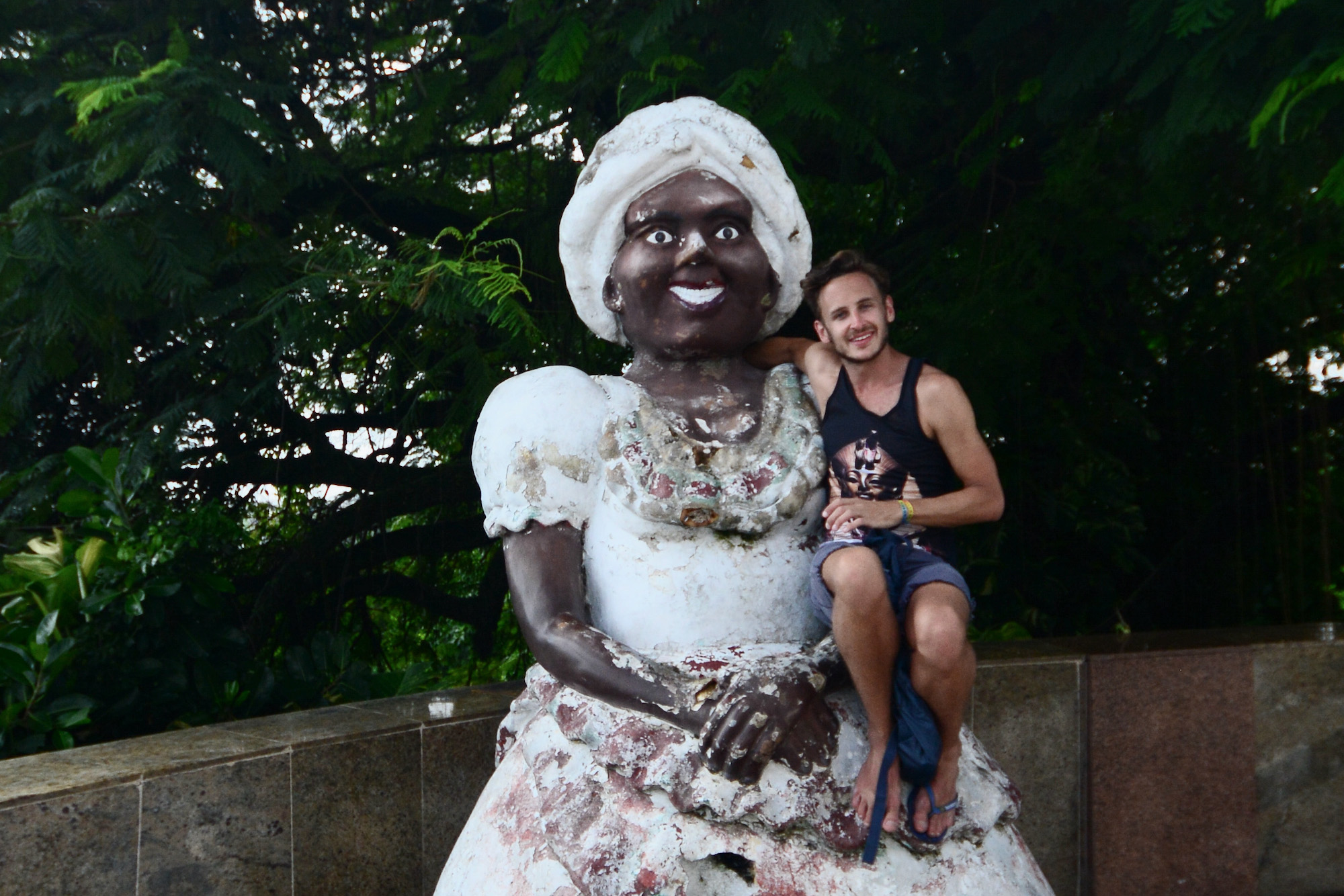 Other FAQ About Travel to Salvador
Is Salvador safe?
With an overall crime rate of 89 per 100,000 residents, Salvador is one of the most objectively dangerous places not only in Brazil, but in the entire world. However, that doesn't mean you are likely to suffer crime (violent or otherwise) as a short-term visitor. Taking smart steps (for example, not conspicuously flashing your wealth, or getting into unmarked cars late at night) reduces your risk even further.
How many days do you need in Salvador, Brazil?
Obviously, I wrote this post because I think three days in Salvador is the ideal amount of time to spend here. However, you can get by with just one or two, if you plan to focus on attractions in the city center, rather than taking day trips. Likewise, with a week or more in Salvador, you can rent an Airbnb apartment and "live" here for a while.
What is Salvador, Brazil known for?
Salvador, Brazil is known for its vibrant, Afro-Brazilian culture and cuisine, for a beautiful location on the Atlantic Coast, and as the tourism hub of east-central Brazil. More regrettably, it is also known for being one of the most dangerous cities in Brazil, itself among the most dangerous countries in the world.
The Bottom Line
The good news? No matter how many days you spend in Salvador, it's easy to appreciate a cross section of this underrated Brazilian city's culture, cuisine and coastal scenery, even if you've never been before. The better news? If you have more time to spare, you can dig deeper, and fall even more deeply in love with Salvador. No matter how long you stay, split your time between the city center and Itaparica island, which is just one of many day-trip destinations in Bahia. Want to spend longer in Brazil? Check out my guide to the country's off-the-beaten-path Lençóis Maranhenses sand dunes, or my comprehensive itinerary for three tantalizing weeks in Brazil, including Rio de Janeiro and São Paulo.