I don't explore my own country nearly as much as I should. My reasons for this are many—and not especially relevant to this article—but let's just say that I frequently meet non-Americans who've seen more of the US than I have.
There's a bright side to this, of course: When I do visit somewhere in America, particularly when it's someone that's objectively amazing, I'm usually far more impressed than I expect to be. A great example of this is White Sands National Park, which may just be one of the most bizarre landforms on the planet.
And why, precisely, is White Sands worth visiting? Well, it's a desert made of gypsum sand, which is as white as snow and cool to the touch, even in extremely hot weather. If that's not enough of a reason for you to come, continue reading for a few more.
How to Get to White Sands National Park
What is the closest major city to White Sands National Park? It kind of depends upon how you define "major." However, if you aren't living in Austin (as I was when I visited White Sands), you'll probably want to fly to El Paso (90 minutes away) or Albuquerque (3-4 hours away), which are the two nearest airports with the largest selection of flights.
Again, I know from personal experience that you can make a long road trip of visiting White Sands! If you're in the San Francisco Bay Area, for example, you could browse rental cars in San Jose and drive an entire day to reach the park, if you really want to do that. But for most travelers, it ends up being a lot more sensible simply to fly to one of the two airports I've just mentioned.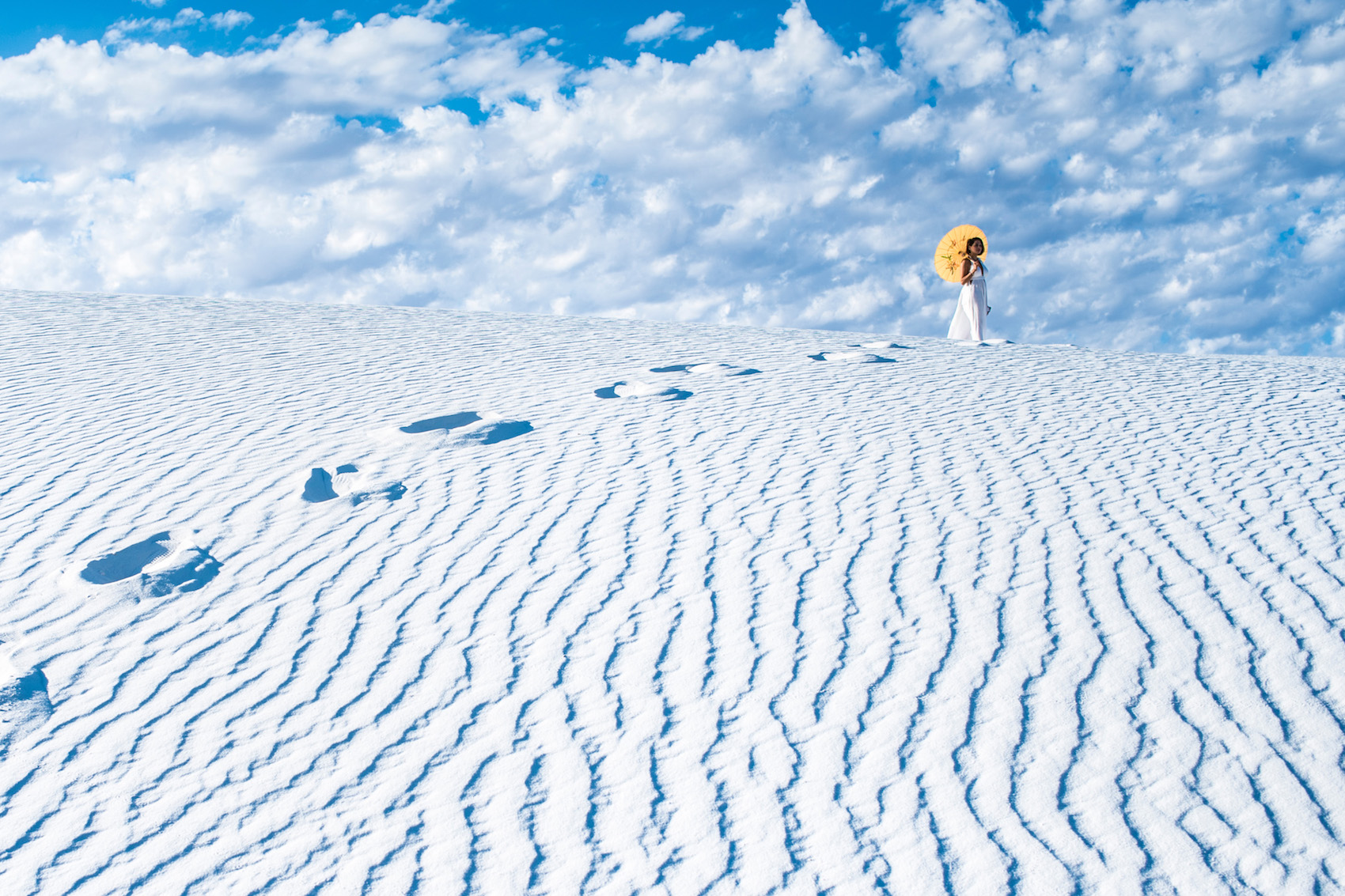 What to Do on Your Trip to White Sands
Watch sunrise (probably outside the park)
The bad news? White Sands doesn't officially open until 7 AM, which means that for most of the year, you'll need to watch the sunset just outside the park's entrance. The good news? There's plenty of white sand along the highway, so the scene playing out before you will be sufficiently otherworldly.
Enjoy morning on the dunes
Morning is the time that White Sands is most worth visiting, in my opinion. In addition to the fact that light is soft and temperatures are cool, the dunes will be freshly blown from overnight winds, giving the sense that you're the first person who has ever walked upon them. Even if you aren't generally early to rise, I urge you to buck that trend here!
Drive up to Ruidoso
A gorgeous mountain town perched just above White Sands (and with a great view of it!), Ruidoso is a great excursion from the park, whether you sleep here (more on where in a second), or simply come here for a lunch of New Mexican sopapillas. Do take care with the elevation change though—it got me sick!
(Or even all the way to Santa Fe)
If you find White Sands worth visiting, it might seem strange to immediately drive four hours away, never mind the fact that the city of Santa Fe is charming and very much worth the trip, especially if you visit nearby Taos. However, if you follow the next step of my advice, then this pilgrimage will be all the more fulfilling in the end.
Come back (maybe on another day) for sunset
To me, sleeping overnight in Santa Fe and then driving back down to watch sunset over White Sands was an amazing journey. Whether or not you do this, do keep in mind that White Sands is not easily accessible via public transport; you'll need to make sure to browse cheap car rentals near me if you don't have your own set of wheels.
Where to Stay When You Visit White Sands
White Sands is a national park—and a barren desert—so it isn't possible to stay there, at least not in a hotel. Historically, the park has offered the option for backcountry camping, although it appears this is currently unavailable. The good news, if you want to stay close to the park in order to be able to watch the sunrise, there are plenty of options closer than El Paso, Albuquerque or San Jose.
As I mentioned above, White Sands isn't far from Ruidoso—you could stay there in the boutique-style Tiara del Sol. If you want an accommodation that's a bit more convenient (but definitely more spartan) you could stay at White Sands Motel in Alamogordo, which will go a long way in making the case that White Sands is worth visiting, if a short drive each day is your prerogative.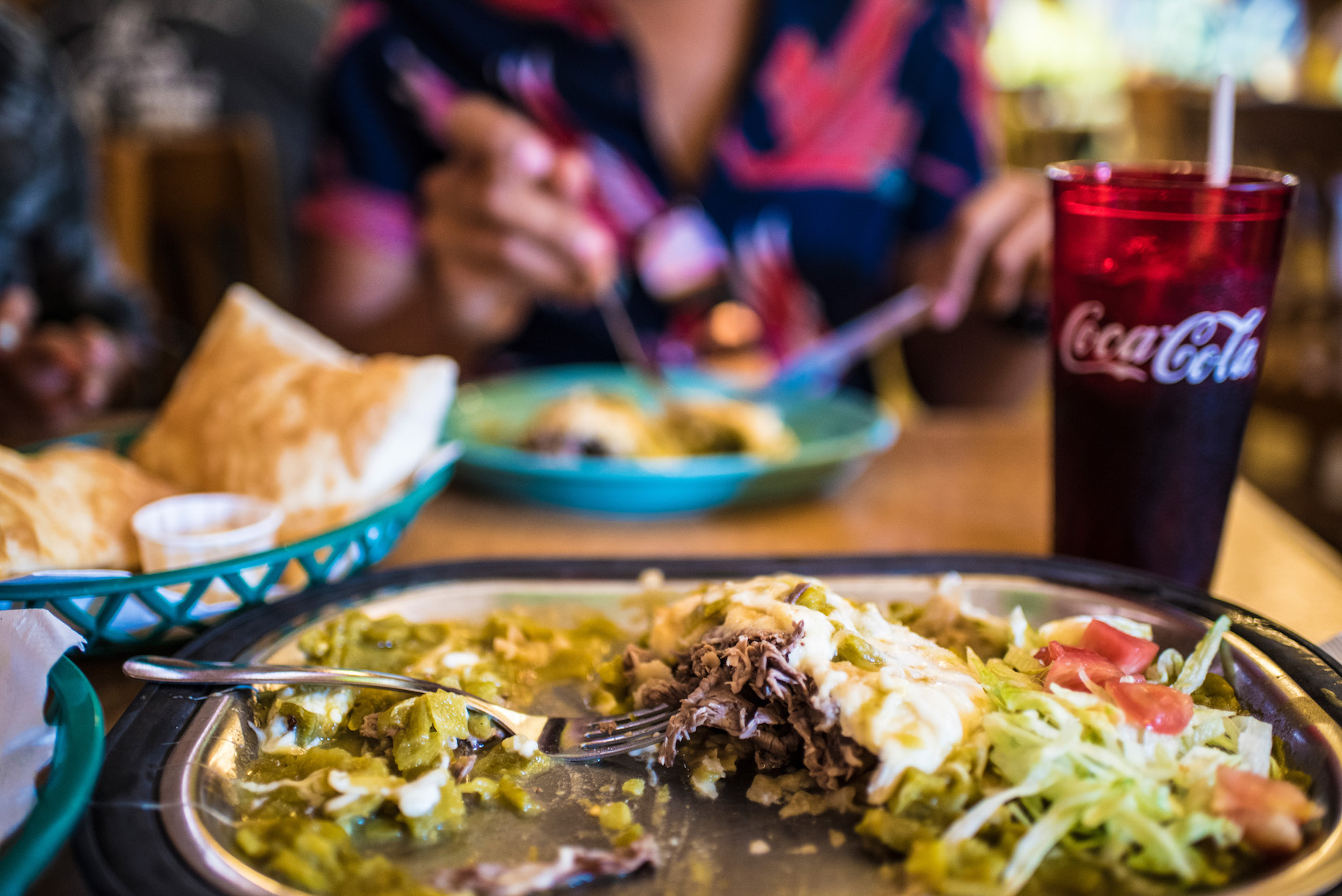 Other FAQ About Visiting White Sands National Park
How much time do you need in White Sands?
I'd recommend spending at least one morning and one afternoon/evening in White Sands, although you could stay longer if you want. The issue, in my opinion, is that in spite of the coolness of the gypsum sand, the middle of the day in White Sands can really be unforgiving.
Is it worth it to go to White Sands National Park?
It is absolutely worth it to go to White Sands! Whether for the snow-like appearance or the coolness of the sand even under hot weather (this will really mess with your mind), there is simply nowhere in the world like White Sands. And I say this as someone who's literally been around the world many times!
What is so special about the White Sands National Park?
If you're a 90s kid, you'll remember the Boyz II Men video for their song "Water Runs Dry," where the band appears to be walking barefoot through a snowy landscape. This isn't snow, but rather White Sands, whose "sand" is actually crystallized gypsum, which stays cool even amid the baking heat of the New Mexico desert.
The Bottom Line
So, is White Sands worth visiting? Absolutely, and that's coming from someone who usually can't be bothered to go off America's beaten path. For most travelers, the sheer natural weirdness of the place—it's made up of huge dunes of gypsum sand, which looks (and, since it's always cool, feels) like snow, even in the baking heat of summer—is enough. Beyond this, of course, White Sands can be your gateway to many other places in New Mexico, be that nearby Ruidoso, or not so nearby Santa Fe. Still need motivation to add White Sands National Park to your bucket list? I do hope, then, that you will consider hiring me as your Travel Coach!