Although Nepal occupies a land area similar to the U.S. state of Kentucky, it was one of the most intimidating countries I ever visited. Memories of the 2015 earthquake (and anxiety over future tremors) notwithstanding, Nepal's topography alone makes even the thought of traveling here overwhelming.
Just wait until the plane lands, I remember tempering myself, as I marveled at the Himalayas out my window.
The good news, for you this is, is that you don't have to fly to Kathmandu with the same uncertainly I did. Although my Nepal 2 week itinerary isn't exhaustive (you could, to be sure, spend a month or even longer here with no problem), it provides an organized, simple framework for even the most complex of trips.
Practical Matters
When to Visit Nepal
Perhaps counterintuitively, the best month to visit Nepal for trekking and mountain views is November, where incredible visibility and blue skies cancel out the cold nights you're sure to experience. Alternatively, April is also relatively clear and is when the country's rhododendrons bloom. Avoid visiting Nepal during the summer months, whose monsoon rains create mist that block the mountains, to say nothing of the leeches that turn up. Regardless of when your Nepal two week itinerary takes place, just make sure to be prepared for what awaits.
Where to Stay in Nepal
Nepal's main cities boast relatively nice hotels, and given the simplicity of accommodations further afield (namely, "tea houses" in the Himalayas), I recommend you pamper yourself while you can. In particular, I enjoyed my stay at Kasthamandap Boutique Hotel, located convenient too (but not in the noisy, dirty heart) of Kathmandu's Thamel area. Other places you might enjoy staying during a Nepal itinerary 2 weeks (or longer) include Hotel Mala in Pokhara and Sweet Home near the entrance to Chitwan National Park.
How to Get Around Nepal
Nepal has some of the worst roads in the entire world, no doubt made worse by the aforementioned earthquake—it's not uncommon for your travel pace to be five miles (or even less!) per hour. As a result, you should fly whenever possible. Popular local airlines include Yeti Air and Buddha Air, which both offer online booking. Tara Air does, too, and it's the best choice for reaching Lukla, an airport that is not only the gateway to Everest, but has a reputation as the most dangerous airport in the world. It's part of the reason that the list of destinations for my Nepal 2 week itinerary is relatively short.
Money, Costs and Communication
Nepal uses the Nepalese rupee, which currently trades at about 113 to the U.S. dollar. Although prices are often listed in dollars and many hotels and travel agencies accept them, I recommend transacting primarily in rupees. Costs in Nepal are mostly low (unless you get swindled on your treks—more on those in their respective sections), to the extent that I think it's difficult to spend more than $100 per person, per day here.
Wi-Fi is prevalent and while speeds vary, you can fill in the gaps with a Nepalese SIM card—I recommend nCell, rather than Nepal Telecom. In terms of literal communication during your Nepal itinerary, English should suffice most places, though obviously it's more difficult in rural areas.
Where to Go During Your 2 Weeks in Nepal
Kathmandu
I heard a lot of bad things about Kathmandu before I visited, namely that it was dirty, crowded and not worth visiting for any longer than necessary. It's definitely crowded ("dirty" is a value judgment I'm not willing to make here) but actually, I found the wealth of attractions here more than canceled out any stress I felt. In fact, if you plan to see Nepal in 2 weeks, there are few instances in which I'd recommend cutting Kathmandu out all together.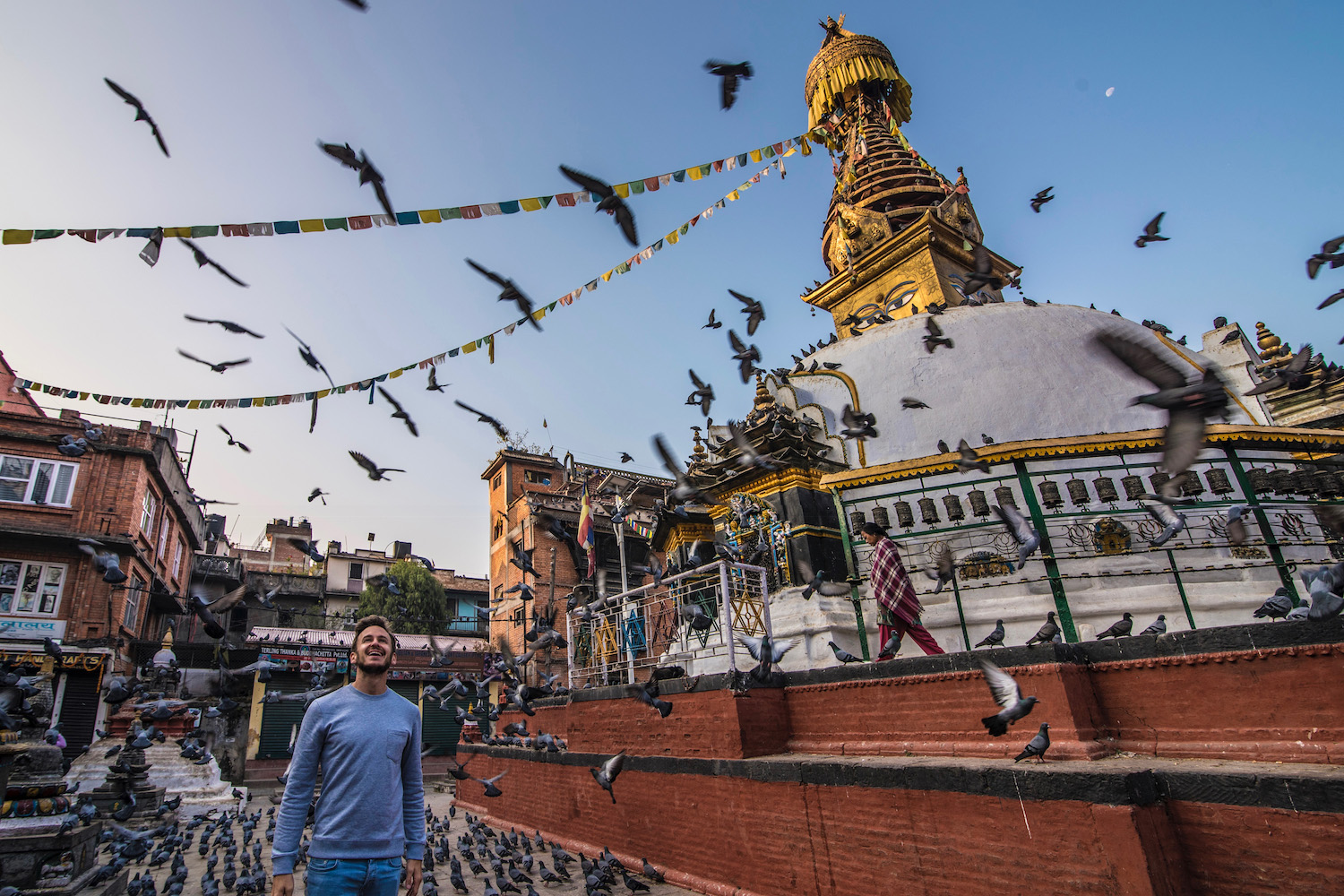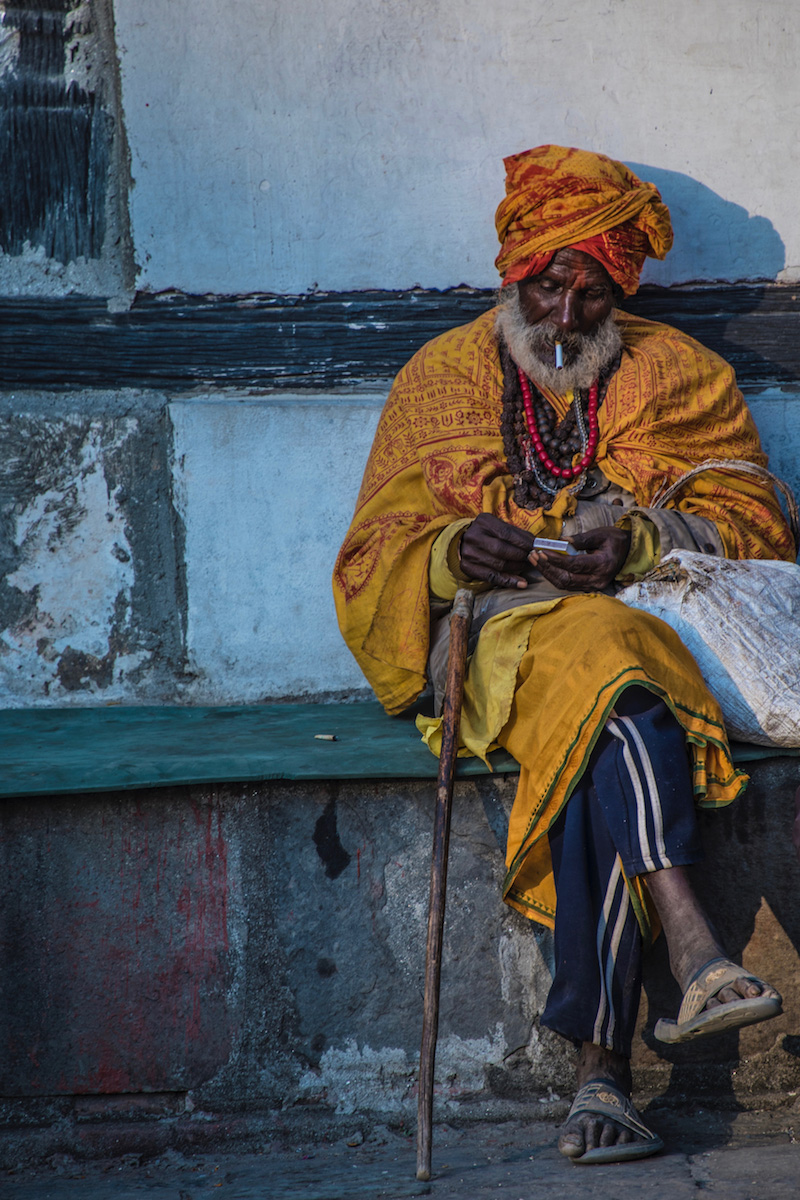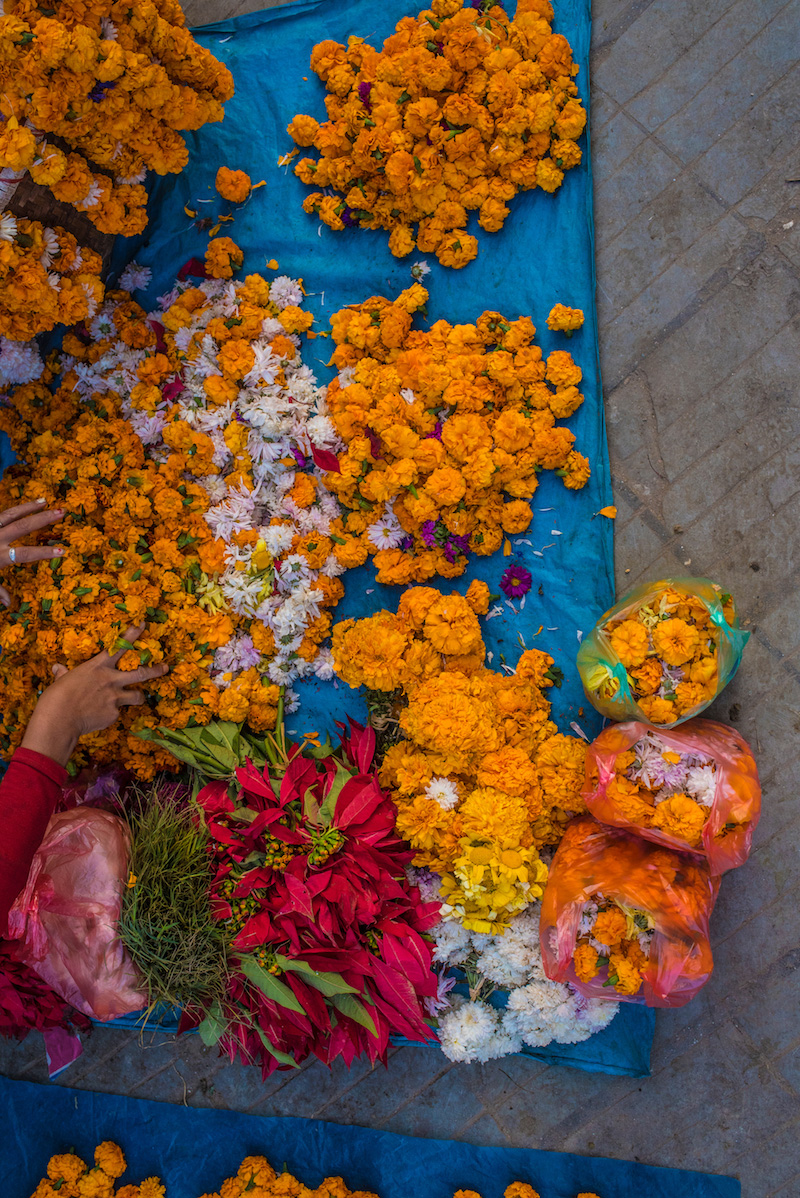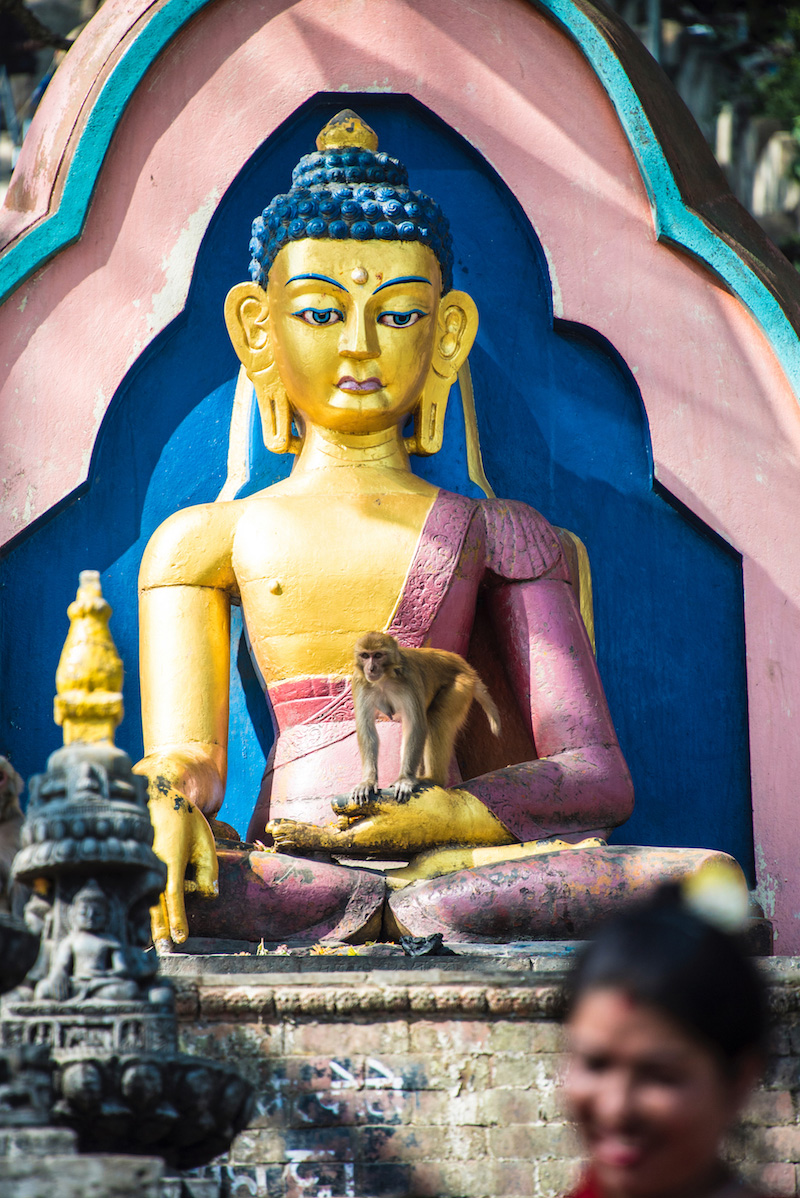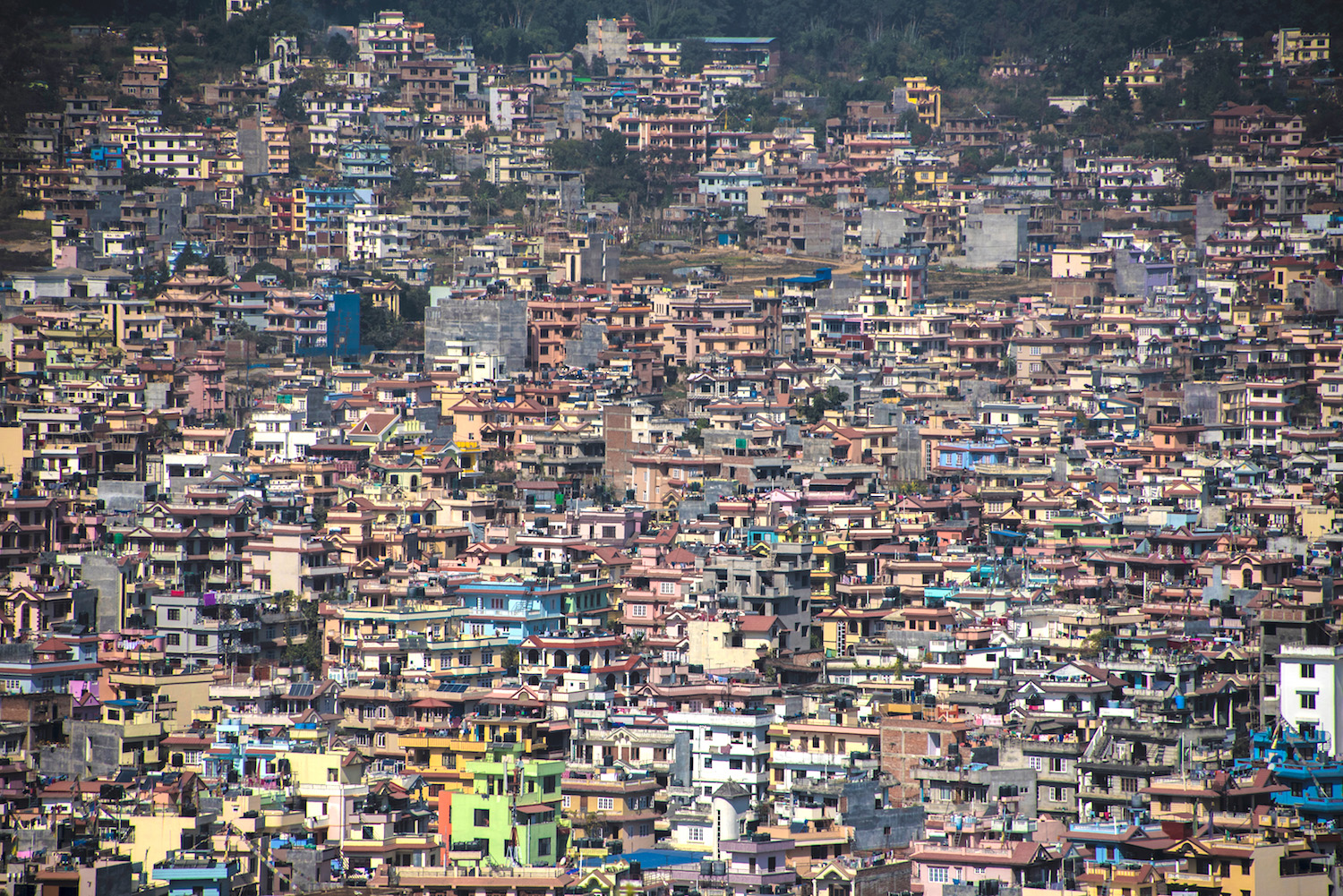 While it's true that foreigner-filled Thamel got old after a few hours, I loved walking through it, due to all the random temples and other structures within it, particularly on the stroll down to Durbar Square. Likewise, I enjoyed Swayambhunath Temple as much for the cute monkeys as for panoramic views of Kathmandu. Other Kathmandu-area  highlights included Boudhanath Stupa, the ancient city of Bhaktapur (which is best seen on a day trip) and Pashupatinath, where Hindu dead are burned—think of it as Nepal's answer to Varanasi.
I recommend spending 3-4 days of your 2 weeks in Nepal in Kathmandu—2-3 days at the beginning of your trip, and one night at the end.
Everest Base Camp(-ish)
I'm a relatively strong person, but I'm also very much of the Twitter generation: I don't have a long attention span. To be sure, while I wanted to trek in the general direction of Everest, I had no desire to waste two weeks going all the way to Everest Base Camp—I knew the scenery would be spectacular, but largely repetitive. Instead, I trekked from Lukla, the aforementioned commercial airport of the Everest Himalaya Range, to Tengboche Monastery, passing destinations like Phakding, Jorsalle and Namche Bazaar along the way.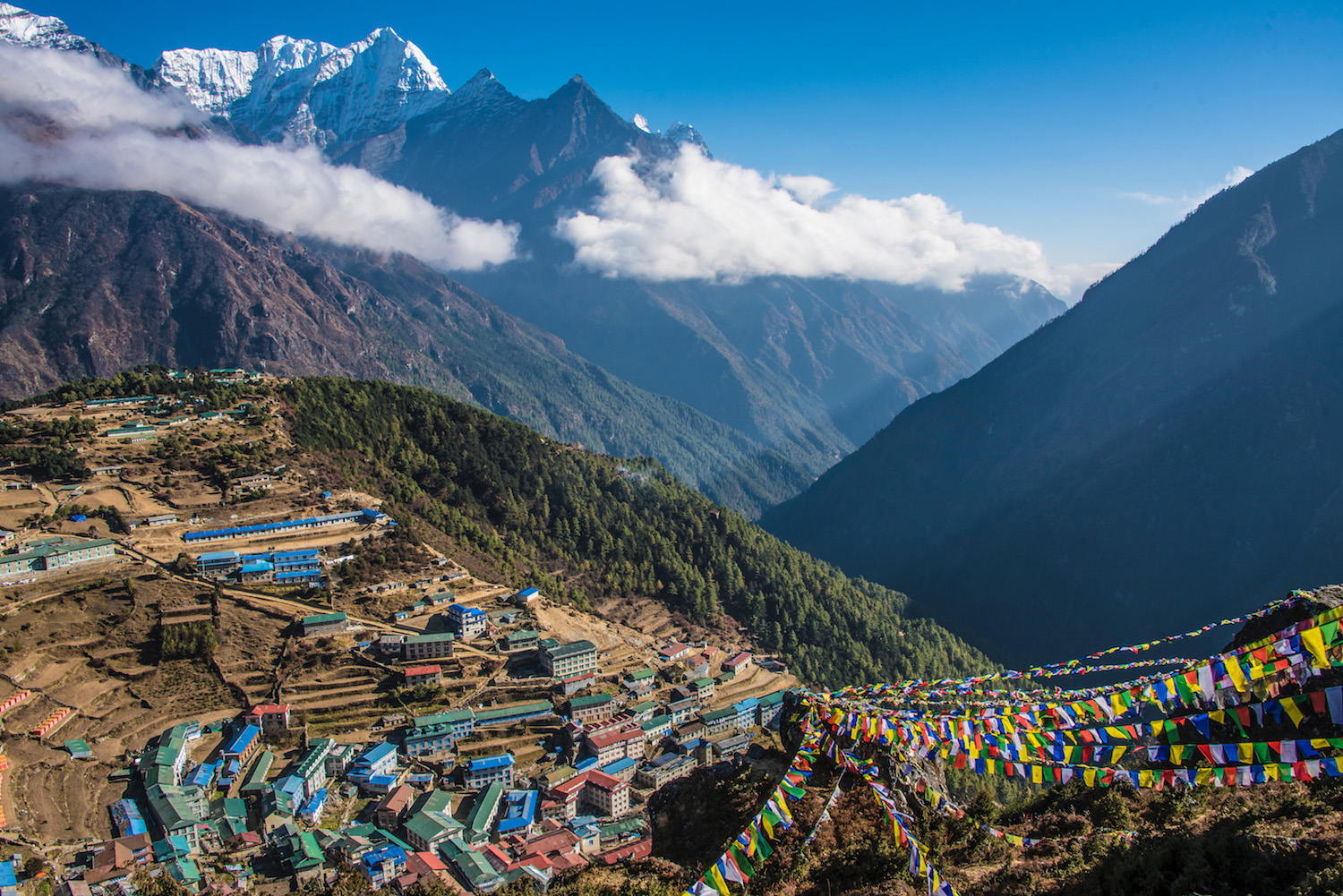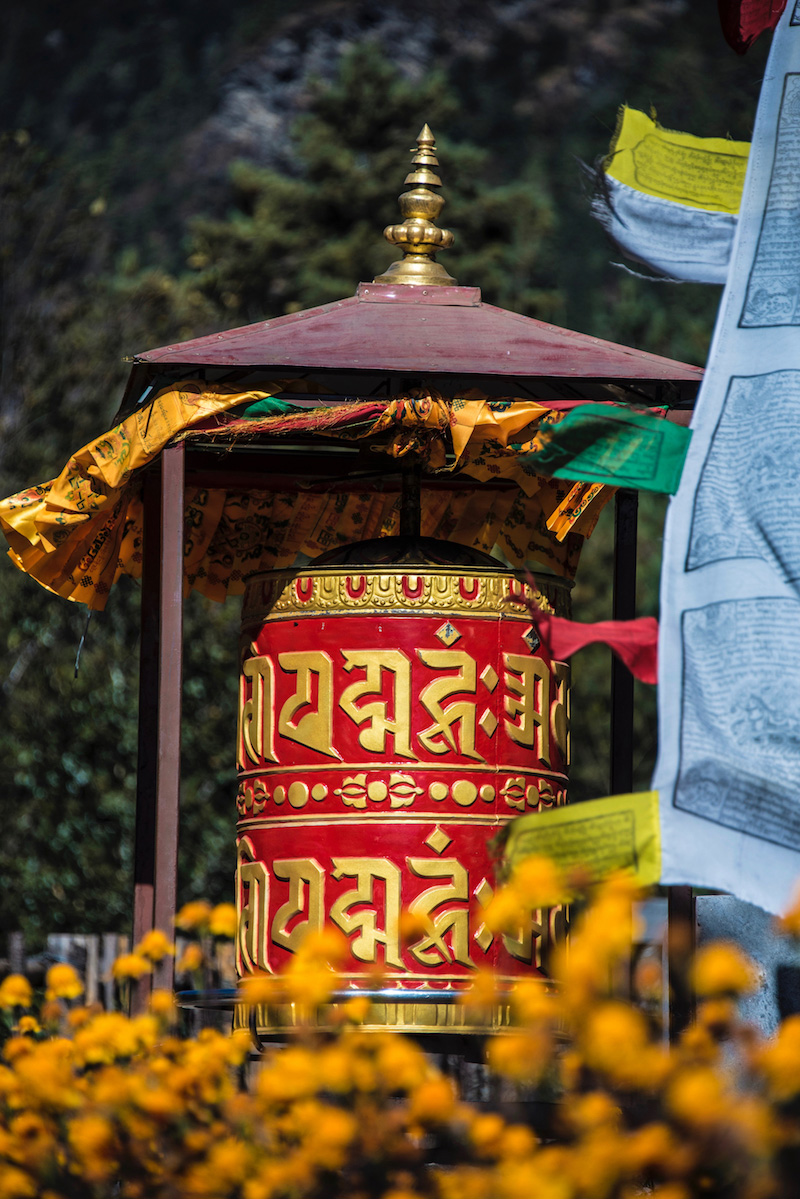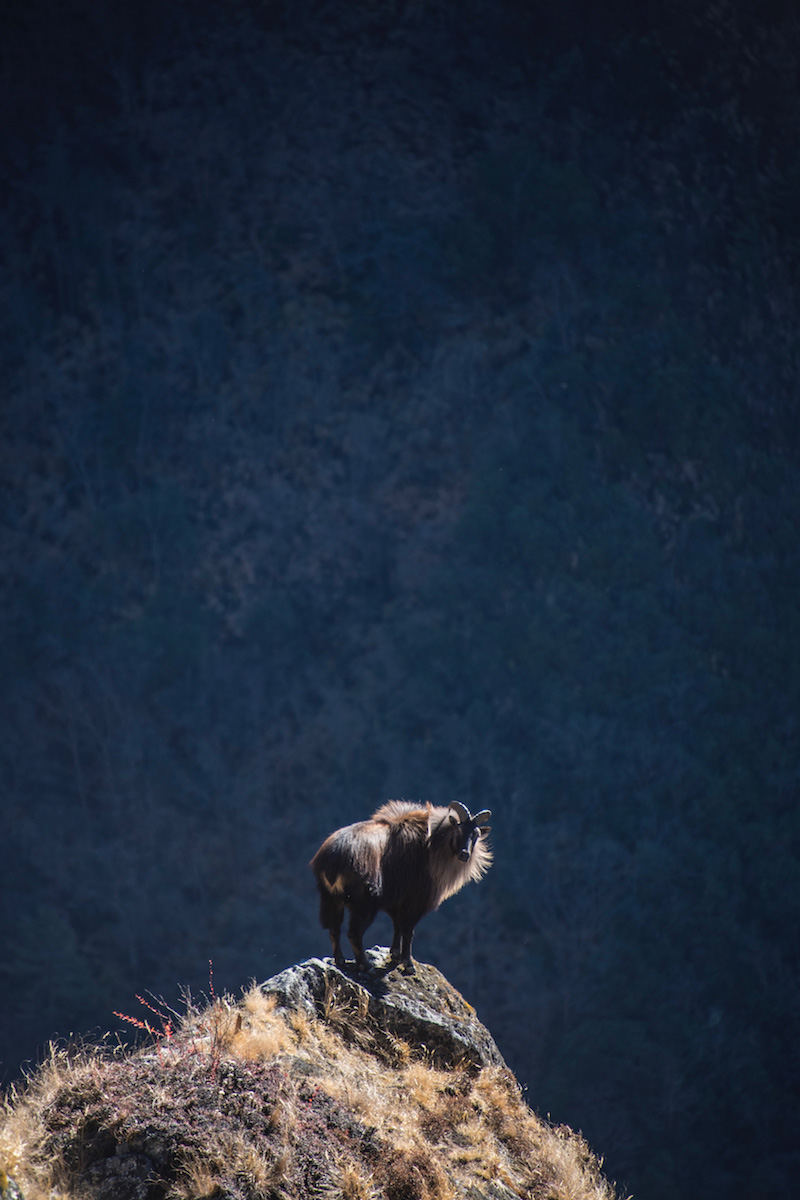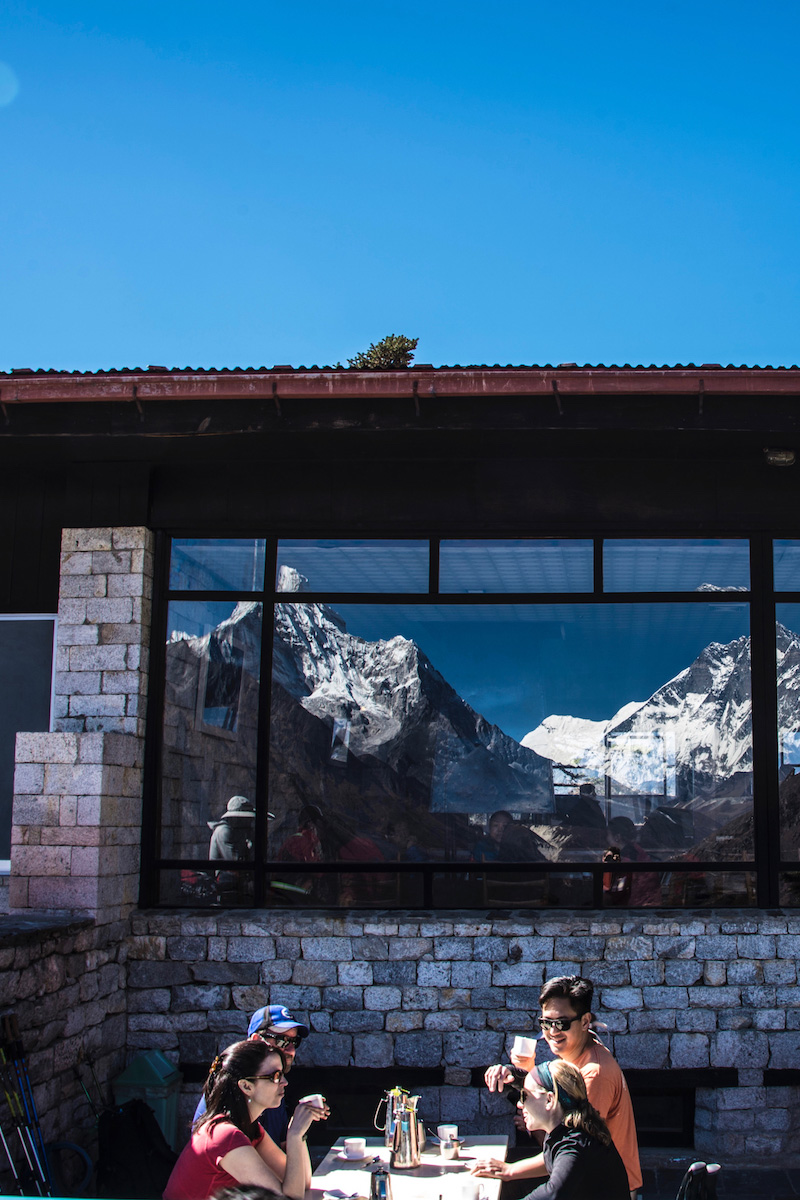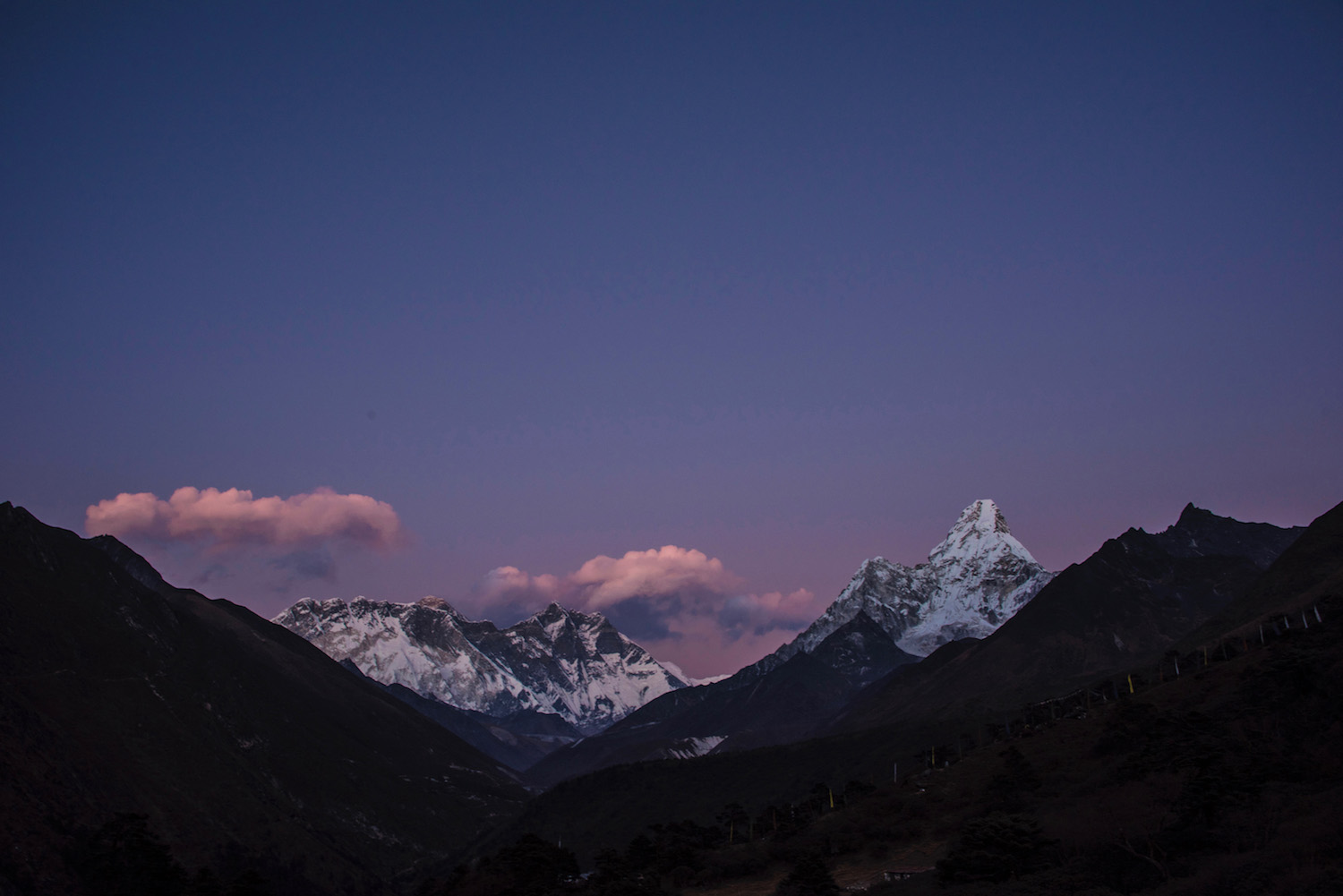 Regardless of how far you go, do not by any means book your Himalaya trek before you arrive in Nepal or with an agent in Kathmandu. Your price will be sky-high (you'll need to pay for a round-trip flight not only for yourself, but your guide) and the service will be almost the same as if you do it my way: Turn up at Lukla Airport, where dozens of guides will be waiting. Or, even better, email a man named Kami, who can set you up with one of his awesome guides! Read more about my journey from Kathmandu to the Himalayas and back.
My Everest trek to Tengboche Monastery took me five days of my two weeks in Nepal, but is more humanely done in six or seven if you have some wiggle room in your itinerary.
Pokhara
This will no doubt be an unpopular opinion, but I have to state it: Pokhara is one of the most overrated destinations in the world. There are caveats to my saying this, of course. First is that I understand why Nepalese people, particularly Kathmandu-dwellers, enjoy the (relatively) clean air of Pokhara, and the beauty you more or less find on the shores of Phewa Tal. (I say this because, like most other places I saw during my 2 week Nepal itinerary, the lake was rather filthy.)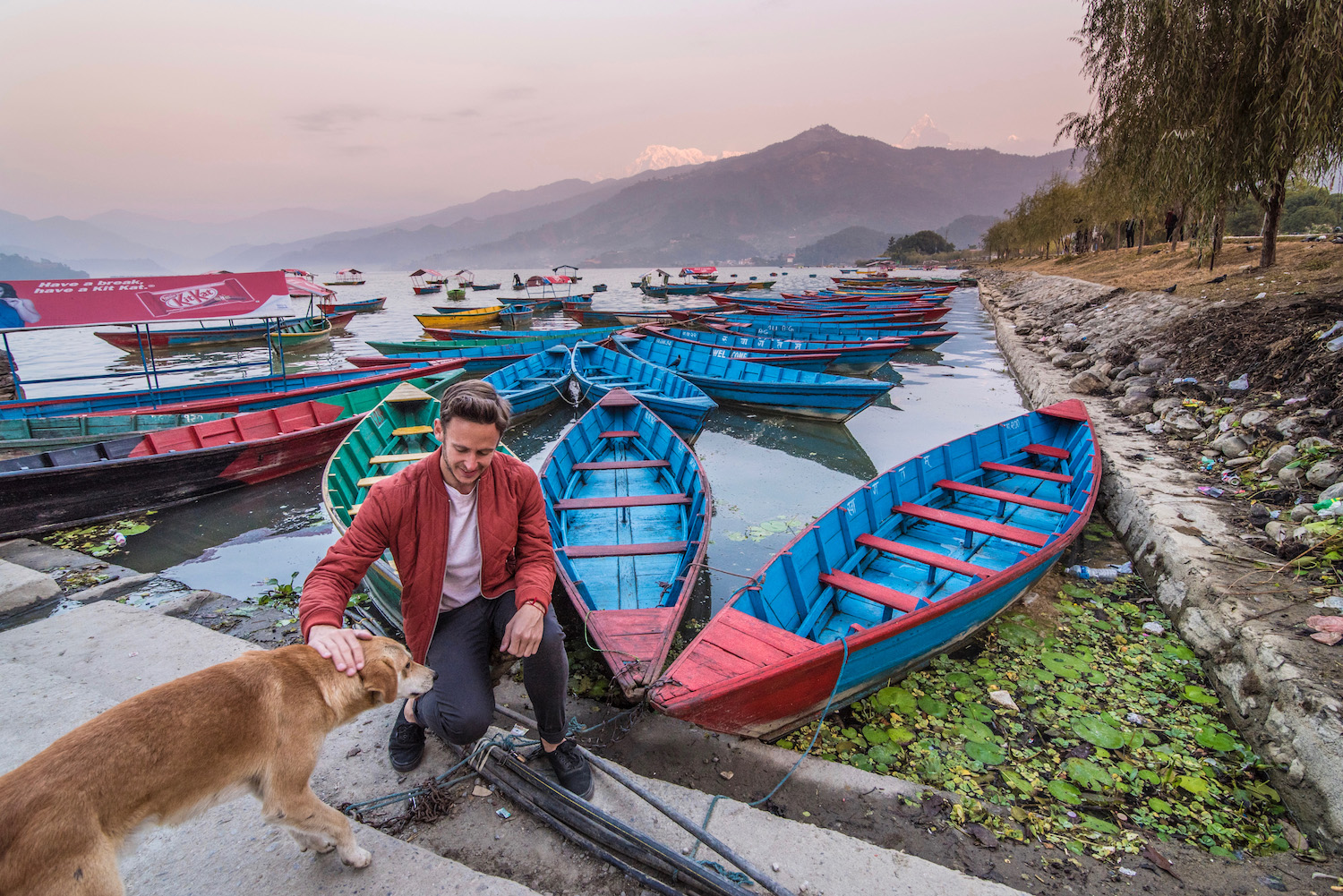 As a foreigner, however, most of the appeal of Pokhara is watching other foreigners do yoga, wear yoga pants and generally feel enlightened by their cultural appropriation. On the other hand, I did enjoy many things about my trip to Pokhara, such as my trek up the World Peace Stupa and my strange experience at the Robotic Buddha Museum, but I'm glad I opted for a shorter stay than a longer one.
Unless you plan to trek the nearby Annapurna Himalaya Range, spend no more than 2-3 days of your 2 weeks in Nepal in Pokhara.
Chitwan National Park
Remember earlier, how I mentioned that November and April were the best months for trekking? Well, I meant for mountain trekking. If you want to jungle trekking in Chitwan National Park, which occupies Nepal's lowlands near the border with India, March is the best month, since the high grasses that cover the park most of the year are low, offering you the best chance at seeing the rare tigers that live inside the park.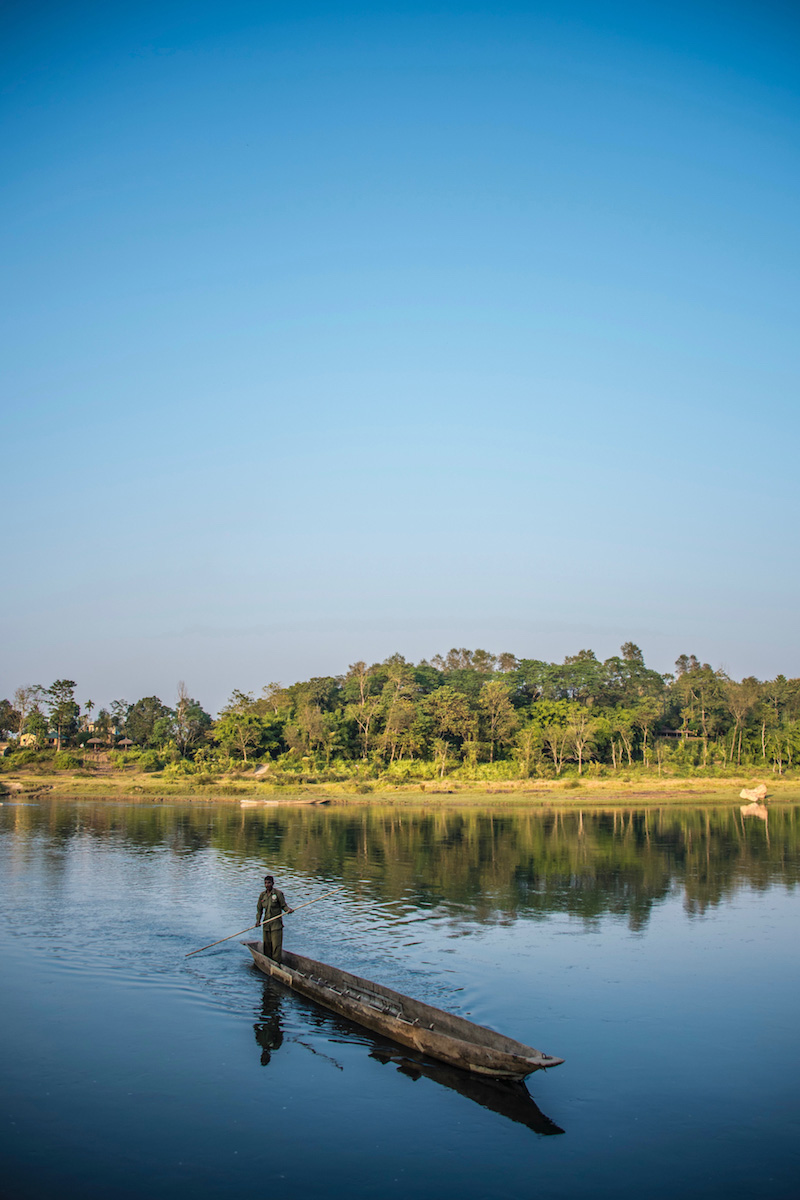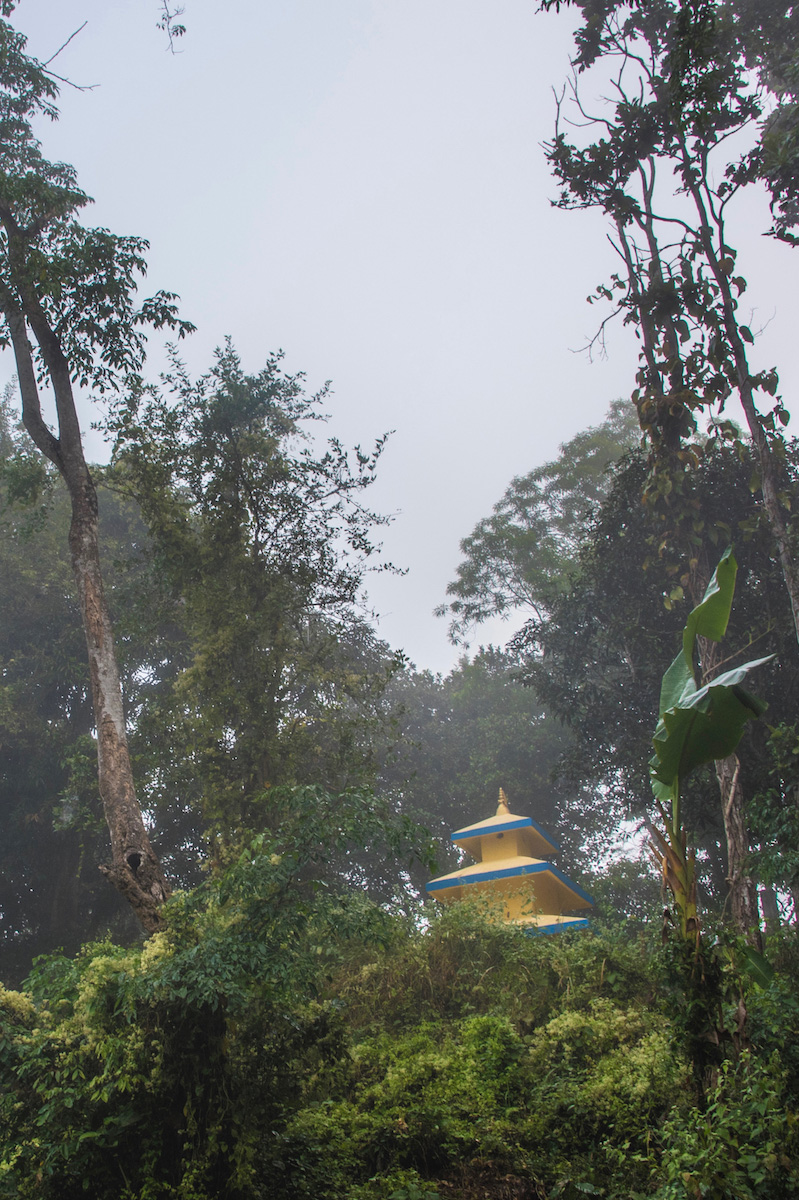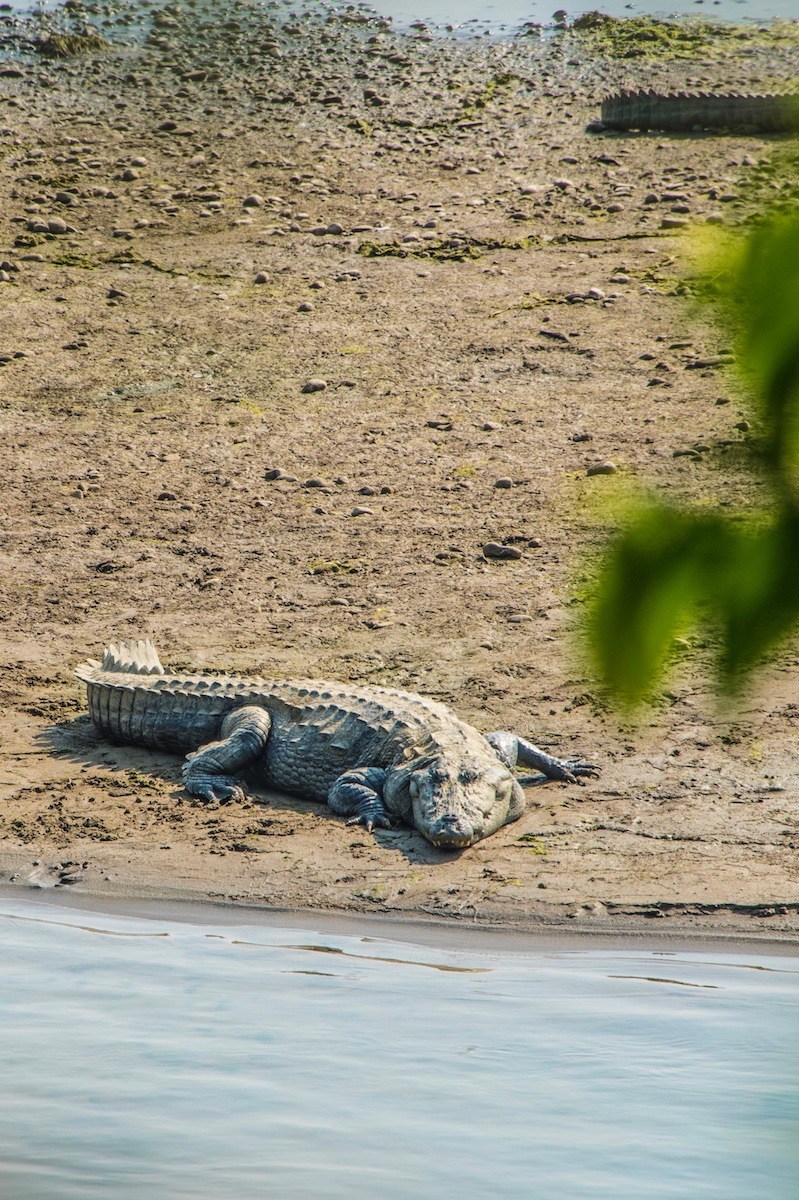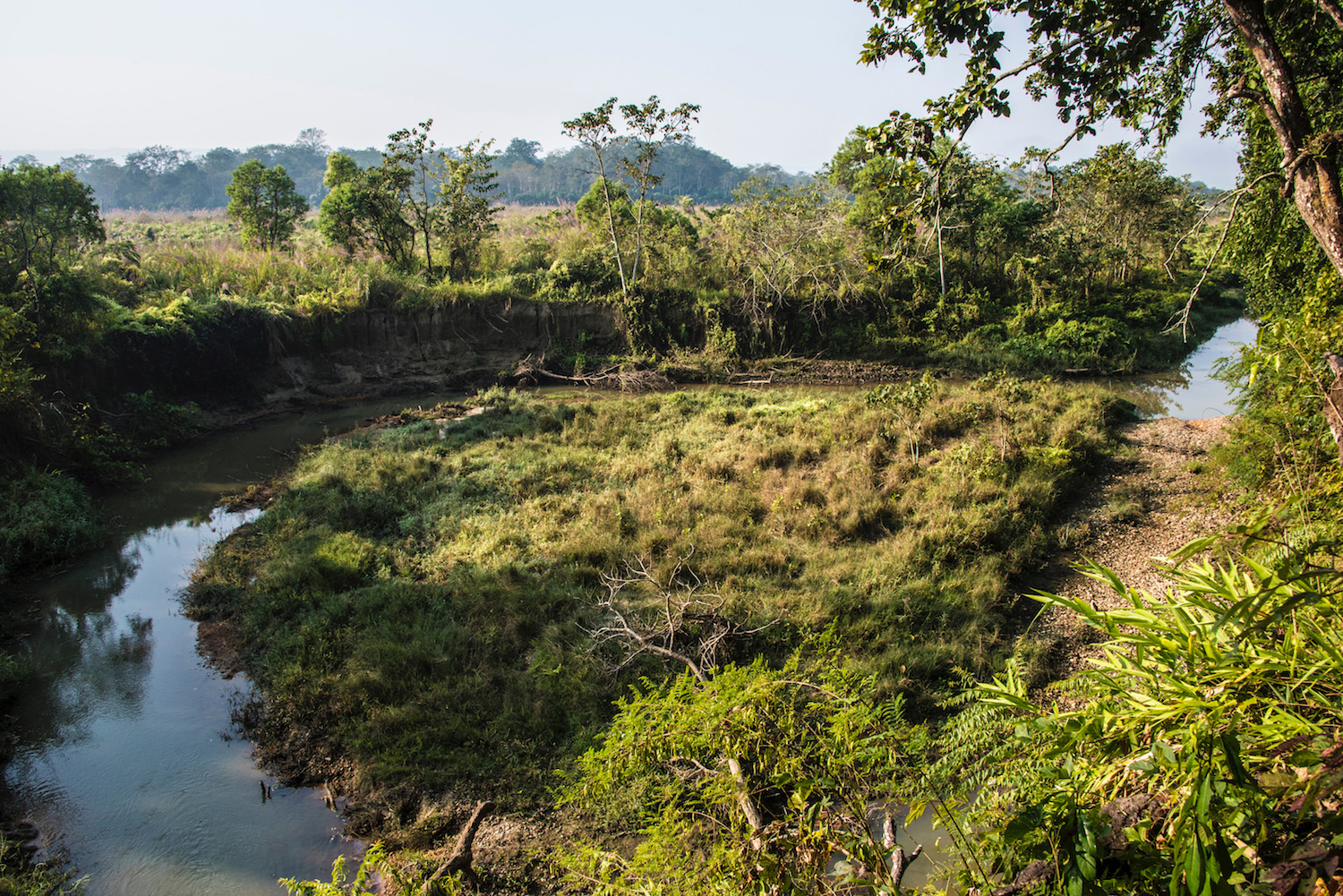 Which is not to say it's worthless to visit Chitwan other times of the year. During my early December trek, which lasted two days on one night, I saw rhinos, elephants and way too many deer. More importantly, however, I got to know a local guide named Barat (ask your hotel if they know him!) whose interesting anecdotes were priceless and unforgettable.
Realistically, you don't need to spend more than 2-3 days of your 2 weeks in Nepal in Chitwan, although you'll need to devote more time to the park if you take the agonizing bus rides from Pokhara or Kathmandu. A more expensive (but less stressful) way to visit the park is by flying to Bharatpur.
Other Nepal Destinations
The most common way to spend longer than two weeks in Nepal is to trek more, whether you go all the way to Everest Base Camp, summit mountains like Island Peak, or supplement your Everest trek with one in the (less impressive, in my opinion) Annapurna Range.
Otherwise, there are a lot of secondary destinations in Nepal, such as Janakpur, which is home to one of the most impressive Hindu temples in the world, Buddha-birthplace Lumbini and bohemian Bandipur, a great place to relax for a few days. In general, however, I do believe my 2 weeks in Nepal itinerary is the most efficient way to experience the best of Nepal in a short amount of time. Click here to check out other amazing two-week trips.
Is 2 Weeks in Nepal Enough?
You're not going to cover the entire country in 2 weeks—Nepal is simply too big for that. In fact, I'd say that if you plan to see the four major destinations I've mentioned in this post, you have little choice but to explore them in a very cursory way. You can't hike deep into the Everest or Annapurna ranges, for example, and still have time within 2 week to visit Chitwan Park.
On the other hand, given the various stresses of traveling in Nepal, 2 weeks is close to the upper limit of how long I'm personally able to stay in Nepal. Call me spoiled or plagued by #firstworldproblems, but there are only so many days I can walk outside unable to breathe for one reason or another, or sit through a bus trip that traverses only 100km but takes from dawn until dusk.
Other FAQ About Your Nepal Itinerary
How many days are enough for Nepal?
Obviously, I've written this post to recommend that you spend 2 weeks in Nepal, but you don't need to spend so long here if you don't have the time. With a week in Nepal, for example, you can start with a day or two in Kathmandu, then fly to Lukla and trek for several days in the general direction of Everest Base Camp.
Is Nepal expensive to visit?
Whether you see Nepal in 2 weeks or much longer, rest easy: Nepal is one of the cheapest countries in the world. Unless you make the mistake of booking a pricy Everest trek in advance (TIP: They are much, much cheaper on the ground), it's difficult to spend more than 100 USD per day in Nepal—many travelers spend half this, or even less.
How much is a trip to Nepal?
Irrespective of how long to spend in Nepal you think is best, I use a figure of about 500 USD per person, per week as a starting point for how much you'll spend. Note that this doesn't include the cost of flights to and from Nepal, which can actually cost more than the entire rest of your trip, depending upon how long it lasts.
The Bottom Line
Whether you follow my plan for 2 weeks in Nepal exactly, or use it as a jumping off point, my Nepal 2 week itinerary has got you covered. Starting out in Kathmandu, fly to Lukla and hike as close to Everest as you can get, before flying back to the capital and then onto Pokhara, where you might or might not enter the Annapurna range. Even if you don't manage to see a tiger in Chitwan National Park (and I certainly didn't) one thing is for sure: No matter how long to spend in Nepal seems right to you, there's nowhere else in the world like it. Learn more about hiring me to plan your trip.